In the past, we've provided coverage on several of the most popular on-demand print services, such as Canvaspop and Snapfish.
While researching for these pieces, the name CanvasChamp kept coming up as one of the sources serious photographers frequent.
Like its competitors, the company produces novelty photo gifts such as calendars, photo books, pillows, and mugs. However, as their name implies, the service prides itself most on its traditional canvas prints.
The further we dug, the more we began to realize the true scope of CanvasChamp's capabilities. Aside from standalone pieces, the service offers a variety of split canvas options in a number of different shapes and sizes. What's more, the company doesn't stop short with canvases. They've also expanded their operation to include prints on less traditional mediums such as acrylic, wood, and metal.
ChanvasChamp Review
Price

Image Quality

User Interface

Product Options
Summary
If CanvasChamp wants to seriously cater to an international audience, they'll have to make more an effort in their presentation and usability. That being said, there's some definite benefits to working with CanvasChamp. Their prices are without a doubt some of the lowest you'll encounter anywhere.
After receiving a coupon code from CanvasChamp, I was excited to see how the products actually held up. I ordered three unique pieces from CanvasChamp a few weeks ago. But, before going in-depth on what I received in the mail, let's go over some of the basics about the products at hand.
When you buy through links on our site, we may earn a commission at no cost to you. We evaluate products independently. Commissions do not affect our evaluations.
About CanvasChamp
What We Loved:
Phenomenal Prices. CanvasChamp boasts incredibly low prices, which is great news for those working with a tight budget. In fact, the company is so confident in its prices that it will match any lower published prices and tack on an additional 10% discount to any order (according to their website). Virtually any time you log on, the site will be running multiple money-saving promotions. Though their base prices are a bit steep, markdowns are at times as high as 93% off of a purchase.
Fast Shipping. In particular, I was stunned by how quickly the company was able to get my canvases from their printers to my front door. They claim that most orders arrive between 3-10 business days after purchase. My prints got to me in about 5 business days. What's especially impressive about that is the fact that the prints themselves were produced halfway around the world. I've never had an overseas package get to me in such a short window of time. What's more, the canvases were heavily padded and placed in a nailed wooden container. So, even after their long journey, my order hardly looked weathered.
Premium Materials. Each image is printed onto a poly-cotton blend fabric canvas. The prints are then stretched over a handmade frame composed of 100% pine wood. For extra support, CanvasChamp reinforces each print with a hard backing meant to prevent future sagging. All of the materials used are harvested from eco-friendly sources. The company prides itself on the durability of its pieces, toting a 99-year warranty on all of its products.
What Could Change:
Clunky Navigation*. One of the areas CanvasChamp most struggles is the design and interface of its online platform. A major flaw that I immediately ran into was the inability to place orders on my desktop browser. Instead, users must place orders either through the CanvasChamp app or the through a smartphone browser. Although the site wasn't particularly mobile friendly, I was able to get my orders through after a fair amount of time spent navigating and getting my bearings. While there's no denying that there's a certain level of convenience that comes with placing orders via phone, I would have much preferred it if I had the ability to personalize my order through my computer.* Note: This flaw exclusively applies to the international version of the website. There is a separate .in domain that seems to cater exclusively to their local clientele. The .in site is significantly more organized and easier to order through.
My Experience:
As I mentioned before, I placed three orders through CanvasChamp. Of course, I wanted to see how the canvas itself held up. However, I also ordered a couple of specialty pieces advertised on the site. Each of the following segments will detail the three individual pieces.
CanvasChamp Review: Overview
1. CanvasChamp Traditional Canvas Photo Print Review
As I mentioned before, CanvasChamp has some pretty unbelievable prices, and that goes for their canvas prints too. So, I used the opportunity to order myself a pretty sizable piece, measuring 18″x24″.
Complete with archival lamination and complimentary hanging equipment, the final purchase price was a whopping $31.27. Considering the low price that I paid, I was really impressed with what arrived at my doorstep.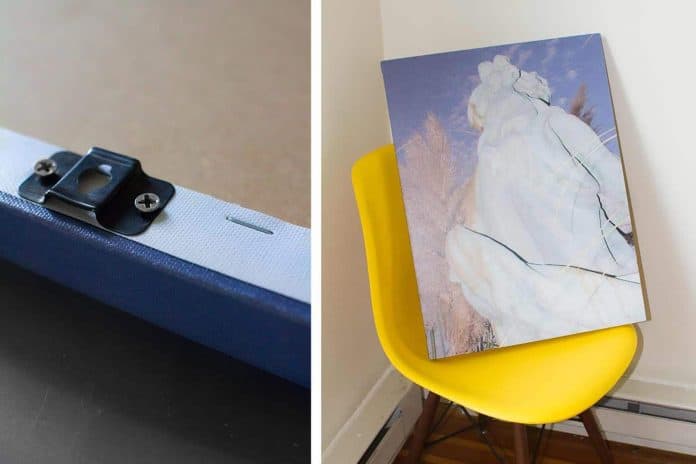 As promised, the canvas itself felt very durable and most definitely secured in place. The frame was sturdy, and the canvas was tightly and neatly wrapped. The colors held true to the original file I forwarded, which I was happy to see.
However, I was a little bit disappointed in the overall clarity of my image. Although working with canvas often means sacrificing some amount of sharpness, the colors bled into one another just a little more than I would have liked. Nevertheless, these flaws are hardly noticeable, especially to the untrained eye.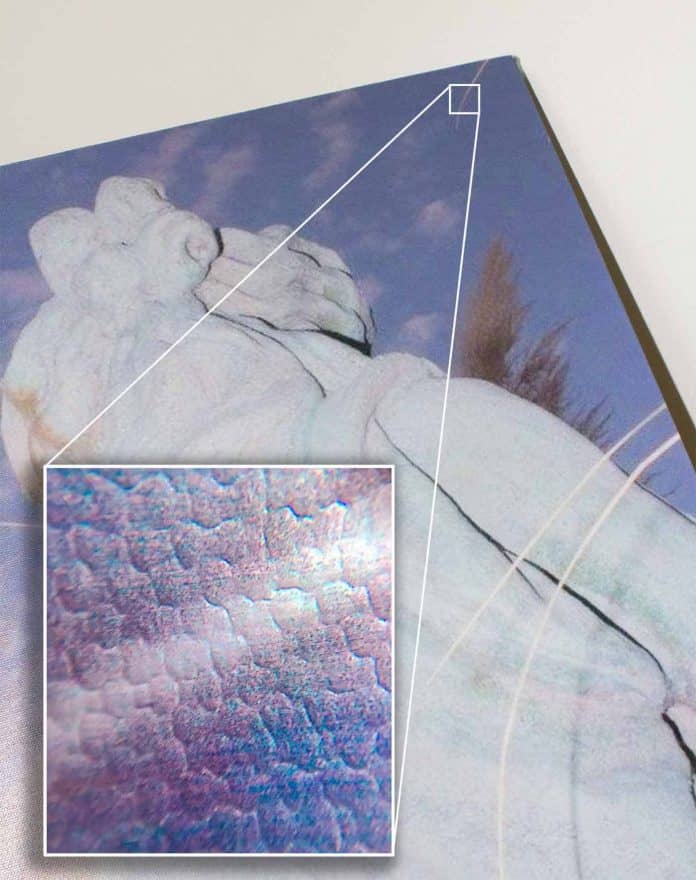 Actually, my main complaint has to do with the provided hanging materials already attached to my canvas. The brackets themselves seemed fine, perfectly capable of their intended job.
Unfortunately, both were already nailed into the righthand side of my photograph. While I might have been able to work with the setup with a different photograph, I can't say that it came in handy with my vertically oriented piece. Had I known the materials would already be attached to the frame, I would have liked the opportunity to at least specify the orientation of my image.
Order CanvasChamp Canvas Prints
2. CanvasChamp Metal Print Photo Review
I was especially excited to receive my metal print, if only because I had never seen one of my own photographs on metal. After choosing a black and white portrait of a close friend, I anxiously awaited its arrival.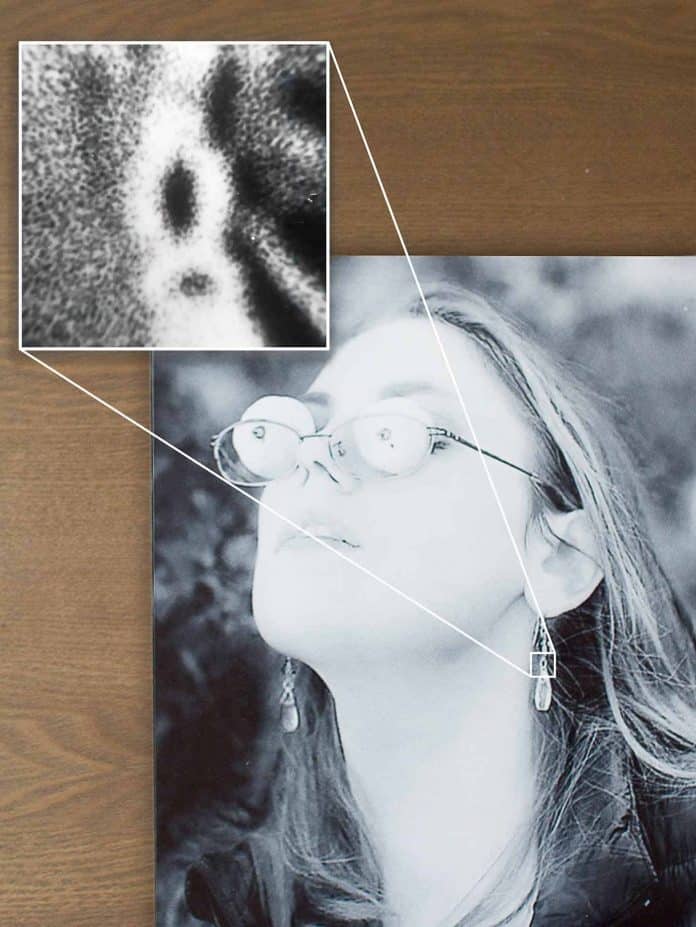 Upon unboxing, I had mixed feelings. The black and white photograph lent itself especially well to the medium. The contrast between the shadows and highlights was stark and stunning. The metal sheet itself was thin, sleek, and lightweight. Frankly, I expected something that would be a bit more unruly to handle.
Sadly, the print quality didn't hold up especially well on closer examination. The photograph appeared to be pretty grainy, despite the piece itself being a relatively small 8″x10″. Though I expected some fuzziness with the canvases, I was hoping that the metal image would be sharp as a tack.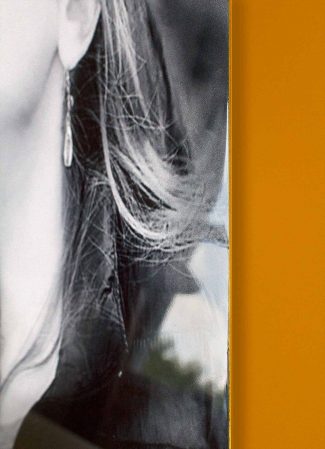 Don't try to save money on the hanging materials
Unlike my canvas prints, hanging materials didn't come complimentary with my order. Unfortunately, my budget didn't allow me to purchase the materials necessary to attach it to the wall. For those interested in CanvasChamp's metal prints, I would sincerely recommend splurging for the equipment. Otherwise, you'll be presented with a challenge when it comes time for displaying your shot.
Order CanvasChamp Metal Prints
3. CanvasChamp Split Image Canvas Photo Review
As one might expect, the split canvas pieces have a lot in common with CanvasChamp's traditional canvases. Much of what I mentioned concerning the traditional canvas applies to this order, as well. The split canvases used the same materials, were wrapped in the same manner, and boasted similar color and image quality.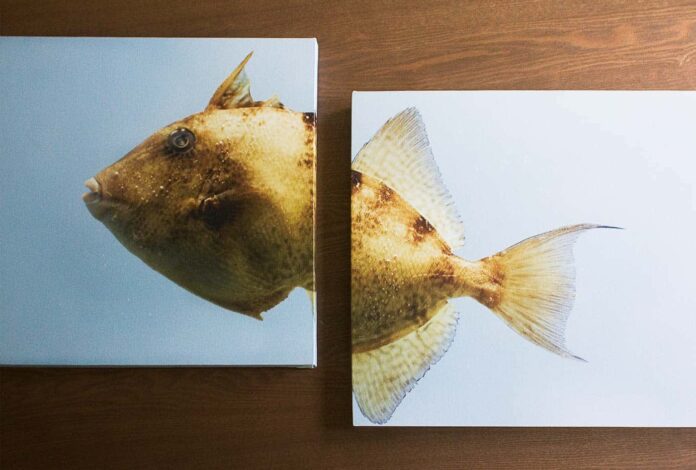 There are a few differences between the two options to consider. The split canvases offer significantly fewer sizing options and leave less room for customization. Because they are only available in sets of two or more, they're inherently pricier than most of its CanvasChamp counterparts. The price inflation is further amplified because the site only offers its split canvases in relatively large sizes.
That being said, the split effect really does have a commanding presence. Though it wouldn't necessarily work for any image, it takes center stage when properly pulled off.
Order CanvasChamp Split Image Canvas Prints
Conclusion
CanvasChamp isn't without its flaws. Getting around the site itself can be a struggle. Some professional photographers experienced with canvas may find small points to gripe about.
Nevertheless, it's worth considering simply because it does offer a lot of bang for your buck. Those looking to experiment with canvas (or other off-kilter materials) can easily do so without making an investment of hundreds of dollars, thanks to this site. Likewise, those simply looking to bring a little life into a room with a photograph will likely be more than satisfied with CanvasChamp's offerings.