Finding affordable prints that are still of high quality can be challenging in today's current market. CanvasDiscount offers surprisingly cheap prints of all shapes and sizes. Having previously tested the CanvasDiscount canvas prints, it was time to move on to bigger things and test one of their metal prints.
We went for the biggest and boldest option, a 30″x20″ print to get the best perspective on how CanvasDiscount's metal prints hold up under scrutiny. In this CanvasDiscount metal print review, we'll share all the details you need to know before deciding whether it is worth purchasing a bargain metal print from this company!
When you buy through links on our site, we may earn a commission at no cost to you. We evaluate products independently. Commissions do not affect our evaluations.
Overall Summary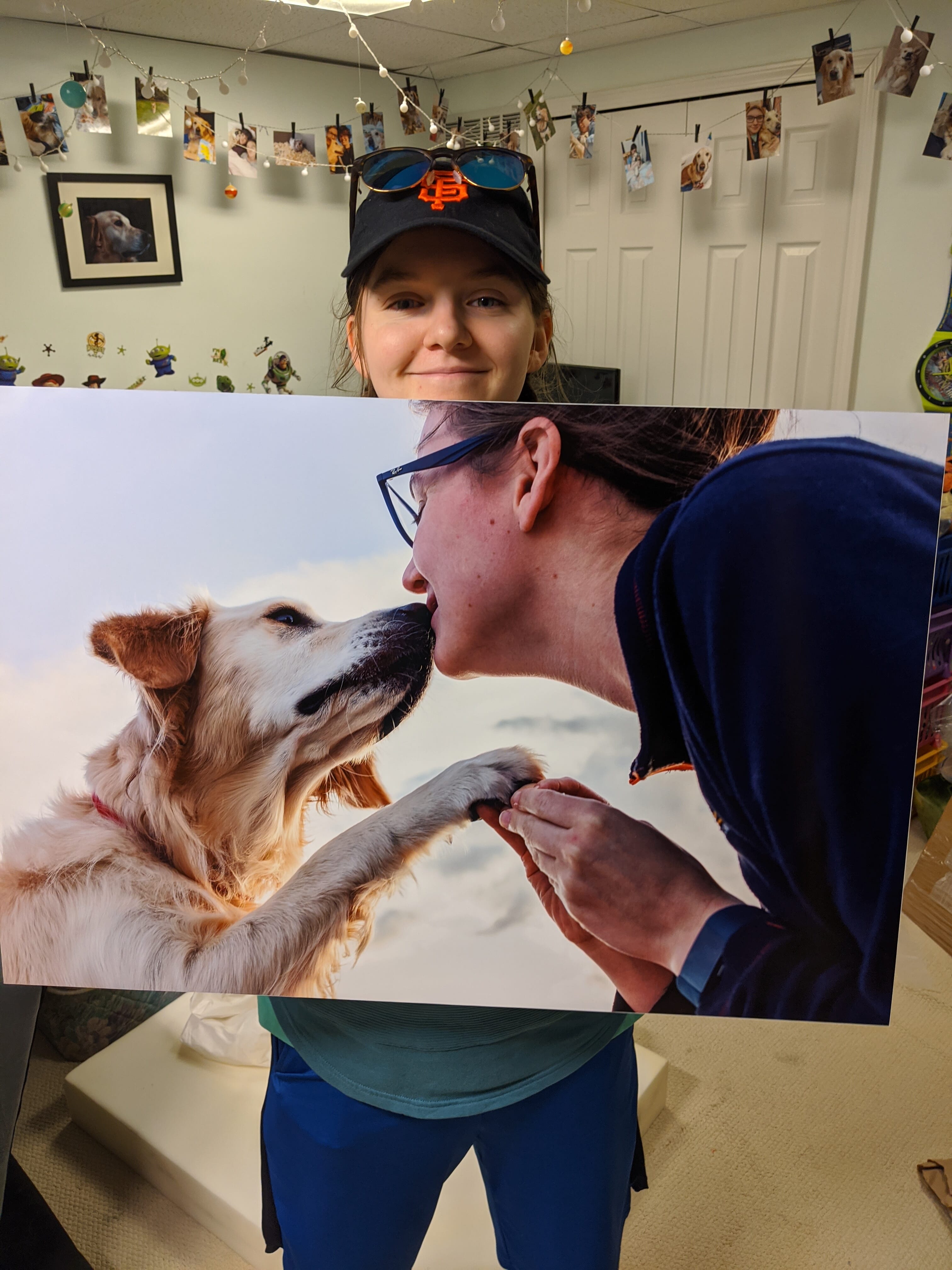 For the price, the construction and design of this metal print were pretty impressive. When looking at the print from afar it is impossible to notice any blemishes or printing issues. For most, that would be enough when it comes to the print. Does it look good on the wall? Answer: definitely yes.
But when you look up close at the print, there are a few issues. It could just be that we were unlucky in our order and got a subpar job but it was disappointing nonetheless.
The first thing we noticed was physical blemishes, a sharp scratch as if part of the print had been shaven off, and bubbling from the application of the print to the metal. There was also some poor coloration, too.
The time to receive the print from date of order was unreasonably long, taking over a month to be delivered to my doorstep.
If you don't mind waiting and are more interested in the bigger picture, then the discount offered on these prints is sure to impress.
Now lets take a closer look at the print, from file upload all the way to the final product.
Placing the Order
Placing an order on CanvasDiscount is relatively straightforward.
When you first head to their site, you have to navigate to find the metal print option. Since they're primarily a canvas printing company (the name gives it away), their canvas print options dominate the first half of their homepage. If you scroll to the bottom, you'll see all of their other printing options, which is where you will find the metal print option.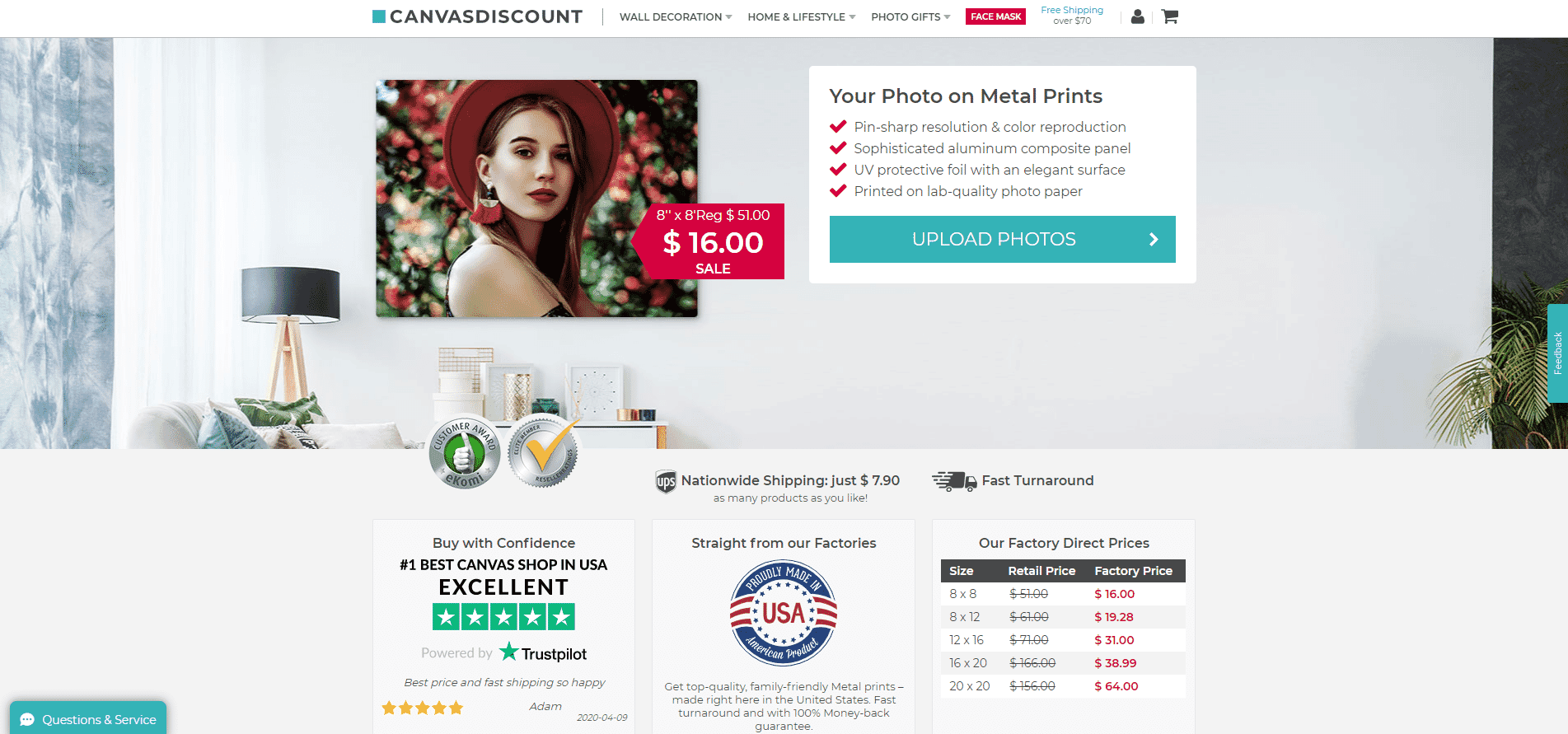 Once you click on that, you can check the prices and different sizes available, or you can go right ahead and click the upload photos button.
The uploading process is really straightforward, you just pick an image through your file explorer and hit enter. CanvasDiscount does the rest. It processes your image and then gives you a recommended print size based off the dimensions of the image.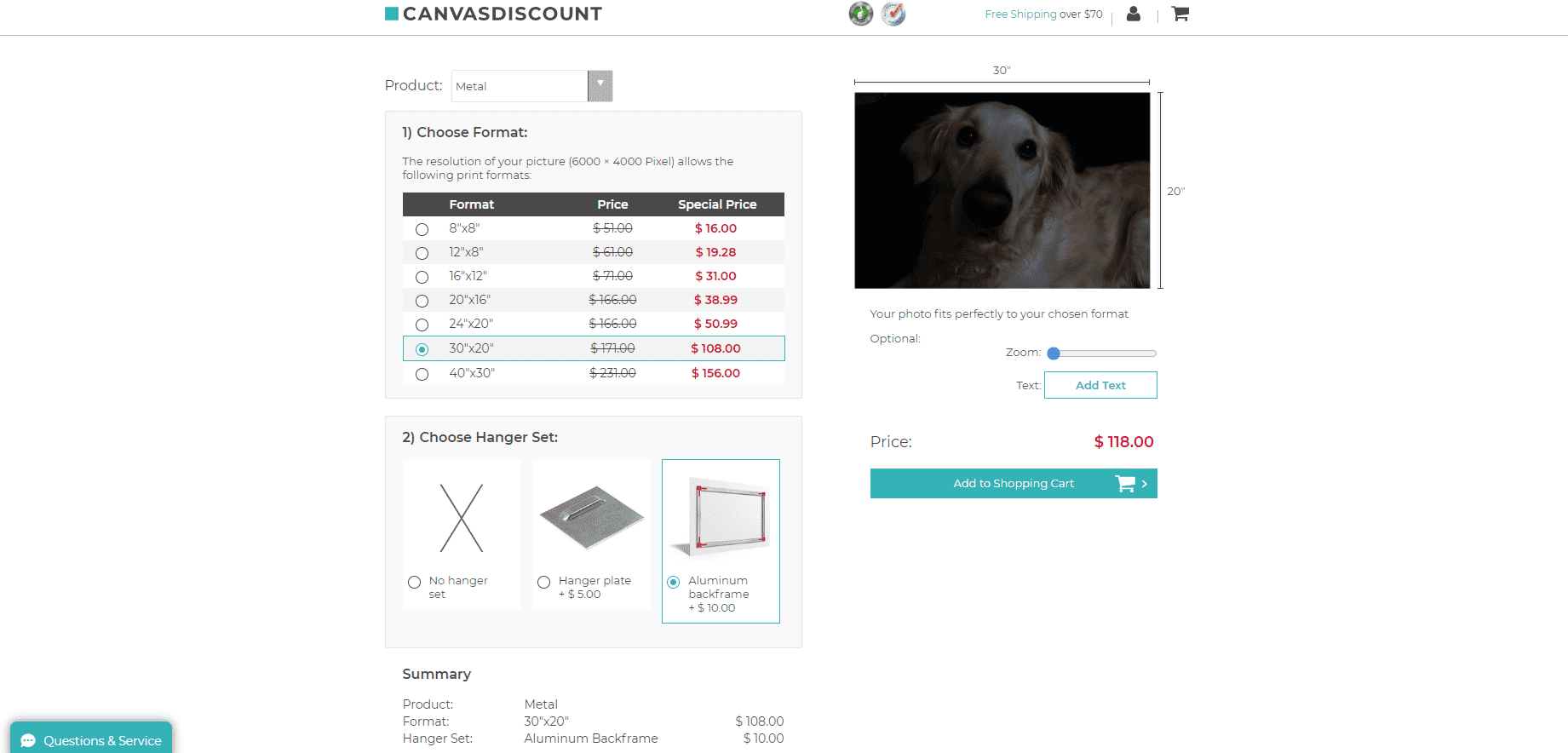 Don't let the recommended size limit you though, if you want a bigger or smaller print, you can select it and adjust the crop of the photo in the top right corner.
You can also choose if you want to purchase any add ons for mounting the print to your wall. For smaller prints, the hanger plate is offered and for larger prints, you can have an aluminum backframe added. We picked the aluminum backframe.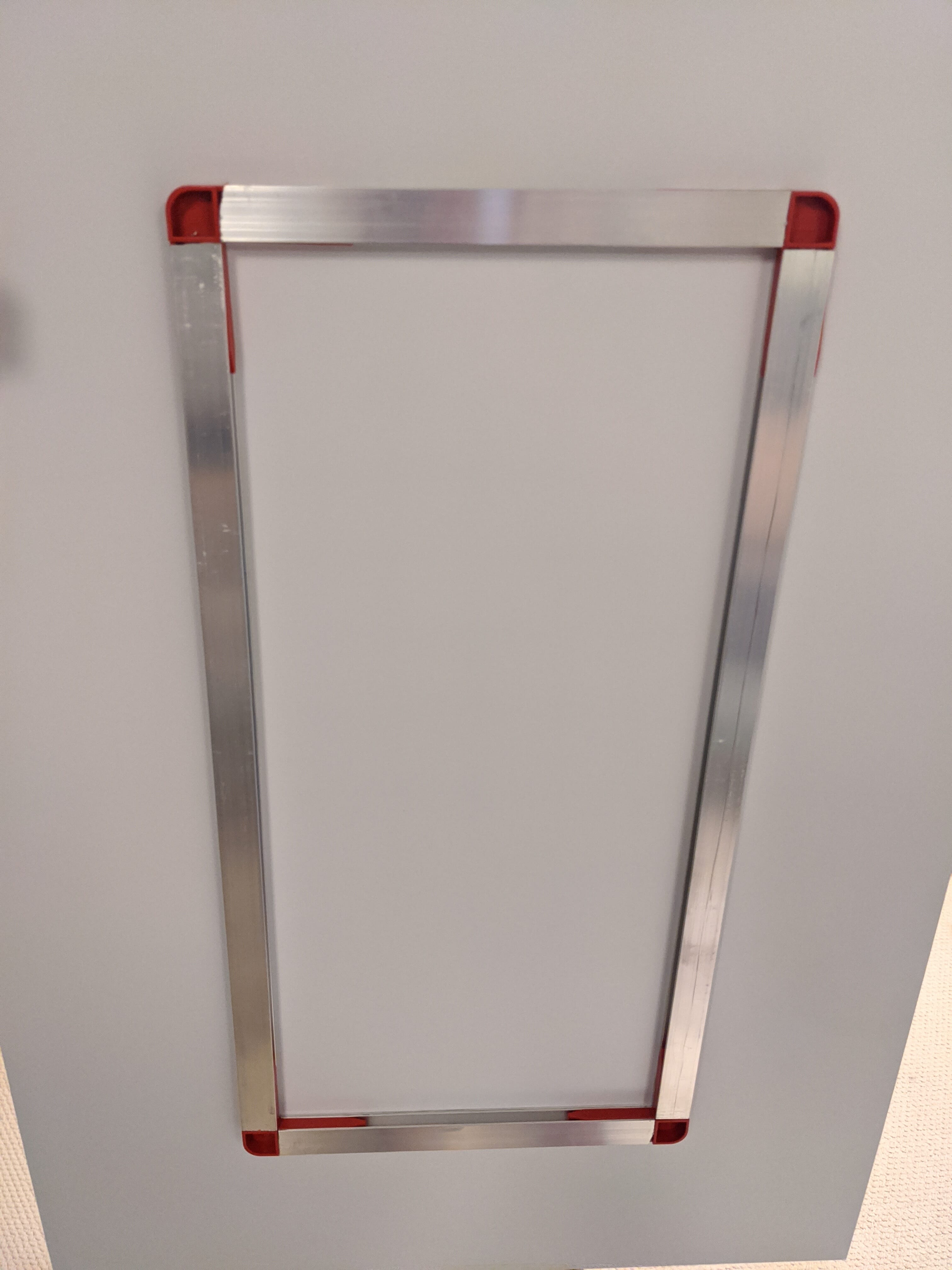 When you're happy, adding the print to the cart and checking out is simple, just like everything else in this process!
CanvasDiscount does try to sell its other products to you at the checkout, though. And while this might not be as in your face as the methods of companies like VistaPrint, it can still be somewhat frustrating. If you're not interested in the extras, choose your way to pay, enter your details, and your order will be finalized in no time.
The Waiting Game: Receiving Your Final Product
I mentioned previously that our order took a really long time to arrive on our doorstep.
For an accurate timeline, we placed the order on April 6th, it was dispatched on May 6th, and arrived on May 11th. It took a whole month to process, print, and package the order! If it was a customized process, I could completely understand the length of time. But this was a standard run of the mill metal print.
It is worth noting that we placed our order in unique times. Because of COVID-19, many places were in lockdown, staff numbers were reduced, and production slowed in all areas. CanvasDiscount did send out an email informing us things would be delayed, but it was quite astonishing how long it actually took to receive the metal print.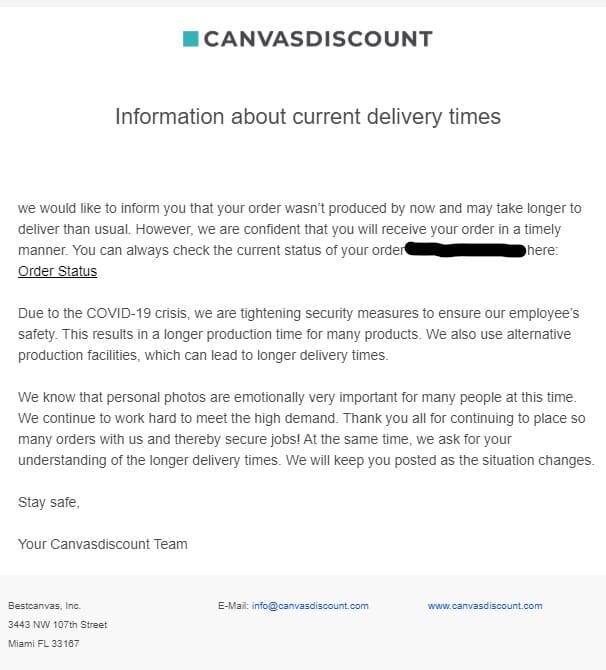 If you're ordering post lockdown, I would hope things would be faster, especially given how they promise a 24 hour turnaround on canvas prints. Yes, this isn't canvas but if you can promise such high speed on one print, the others can't fall that far behind!
The package we received was pretty robust and it seems no damage occurred during shipment. The print itself was fixed to a significantly larger piece of cardboard. For people who open their packages with a box-cutter, this means you're not likely to damage the print while opening (though we'd still recommend opening this one by hand).
Out of the Box: Our First Look at the CanvasDiscount Metal Print
Its all well and good a print being shipped well, but the real test comes when you finally reveal the print. As we took a first look at the CanvasDiscount metal print, we were pretty impressed by the construction and overall quality. The print was robust and it looked pretty good, too.
It was only when we spent some time examining the print that we realized there were flaws present, And even then, they're only likely to bother an absolute perfectionist, or someone looking at the print up close.
Construction and Build: Some Noticeable Flaws
One of the biggest flaws, which might actually affect mounting is that the metal itself was warped. On our print, it wasn't terribly severe, but if it was any more warped, hanging may have been difficult.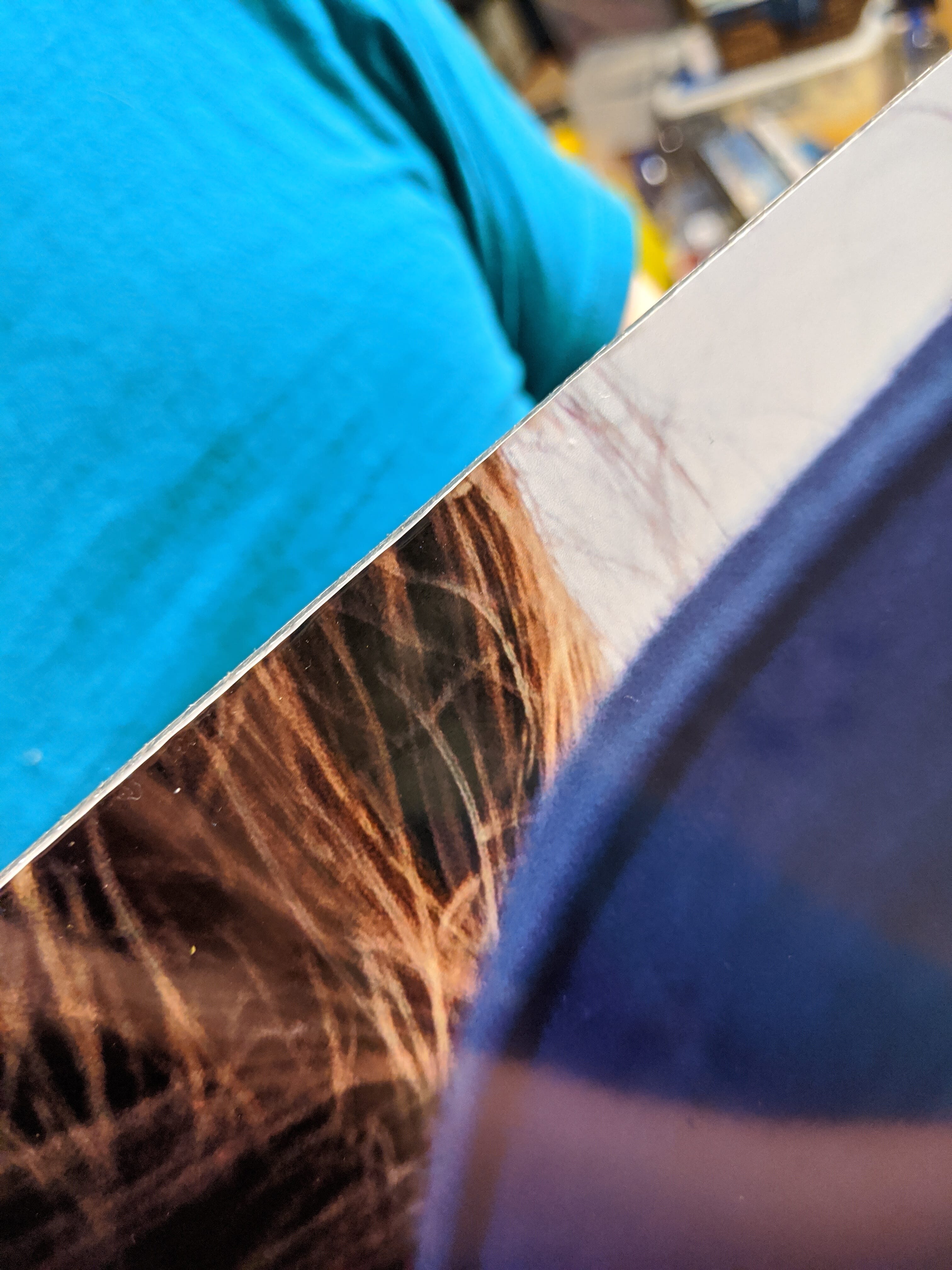 Another thing that really disappointed me was the giant scrape across part of the edge of the print. I'm not sure how this happened but it sure didn't look good. Perhaps it happened during a finishing process, or when the metal is cut into the given dimensions. Whatever it was, some good quality control should have made sure it didn't leave the print shop.

The final flaw in the design was the bubbling of the print fixed to the metal. If you catch the print in certain light, the bubbles are very clearly visible. Thankfully, they are only small and you can't see them from a distance.
Overall Image Quality
The print itself was impressive. When you look at it mounted on a wall, it really does look stunning. But on closer examination, and with a knowledge of the first image, you start to see some flaws.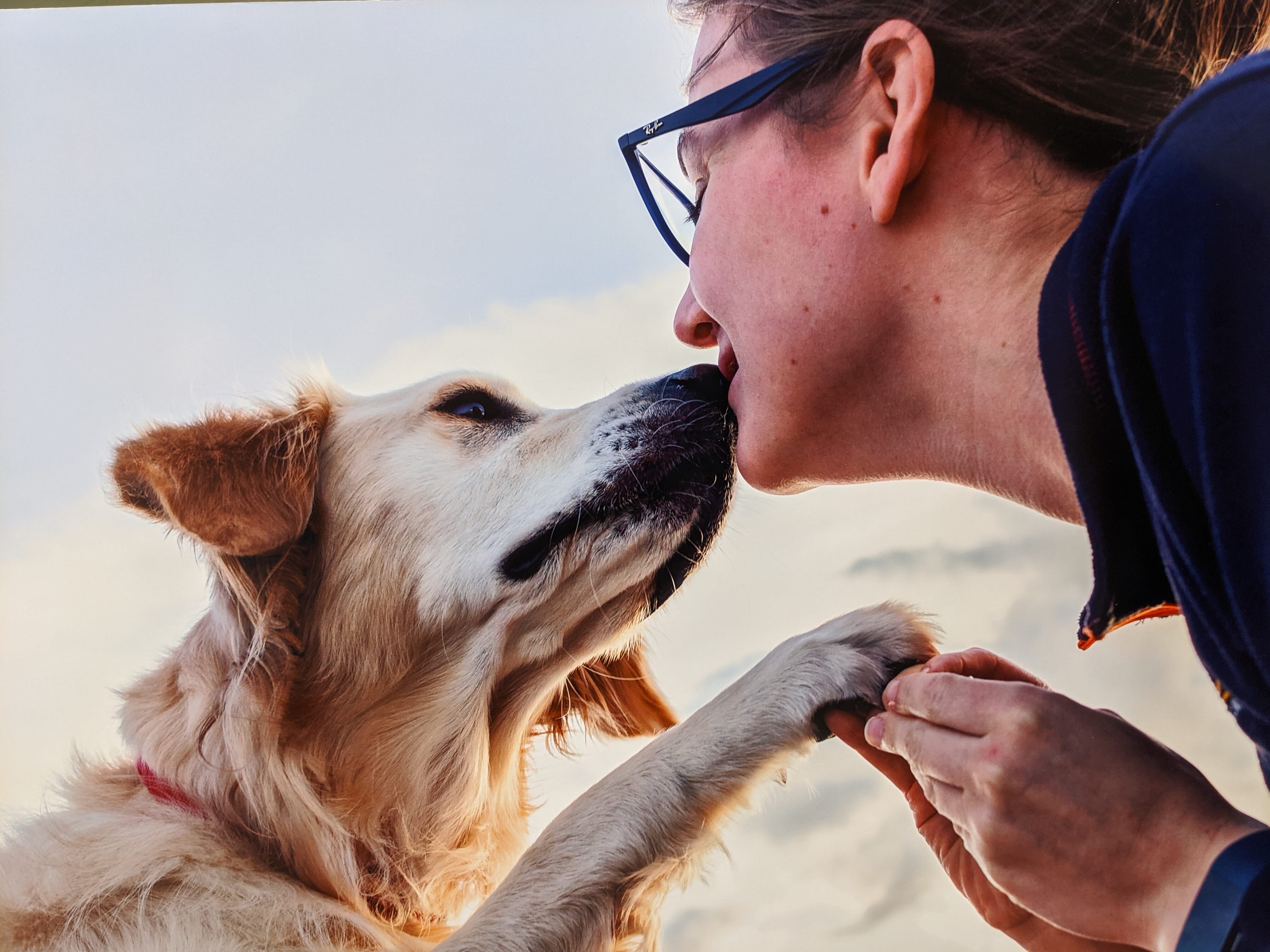 The overall coloring of the print was off. I most noticed this in the cheeks, where pinkish hues seemed redder. It gave the skin a more mottled look which was unfortunate.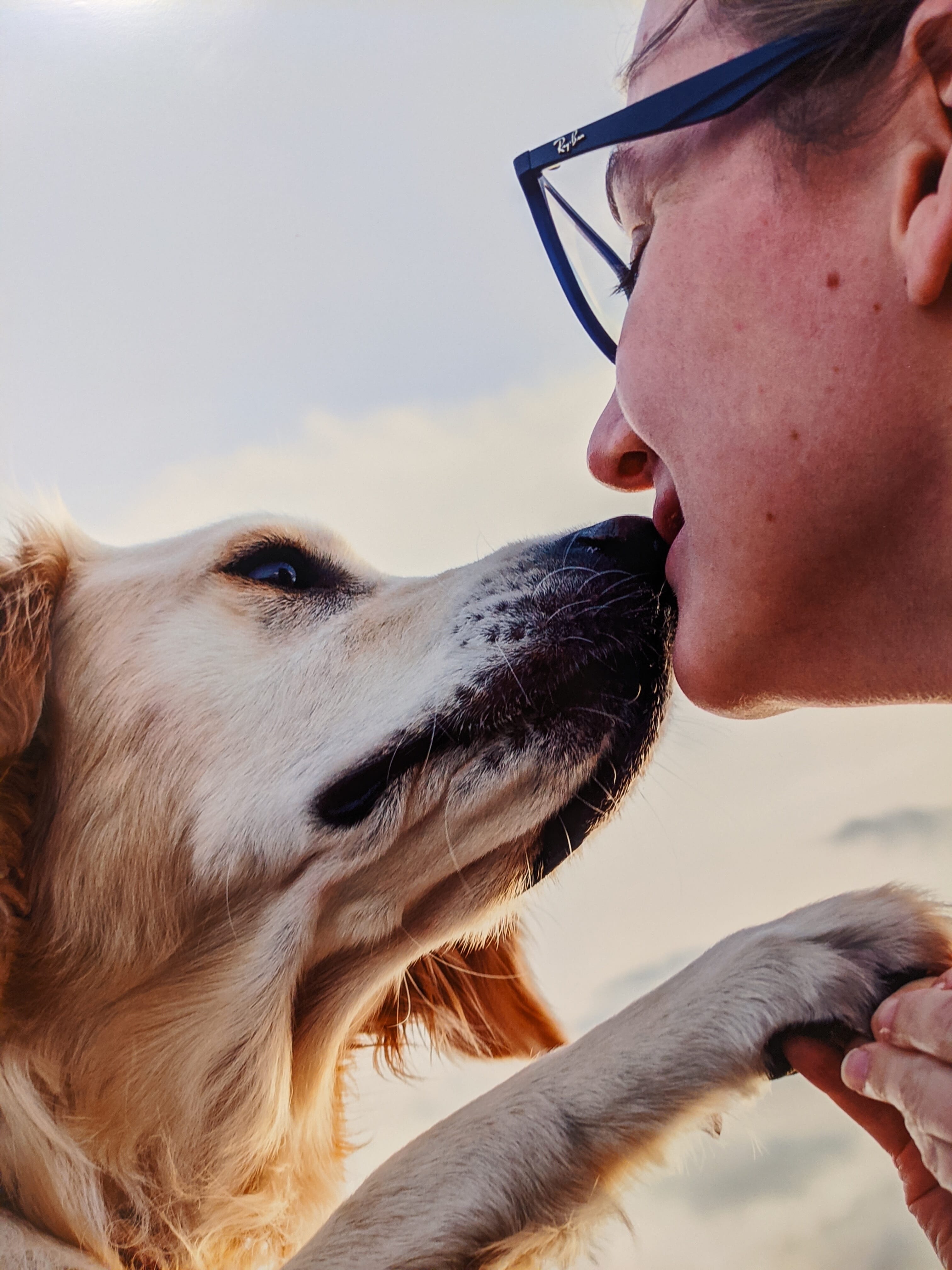 Another thing I noted was the quality of detail up-close. Things seemed very soft and blurred at the edges. While this could be caused by file size and initial image quality, the photo we picked was intentionally high quality and a large file-size.
CanvasDiscount Metal Print Review: Our Verdict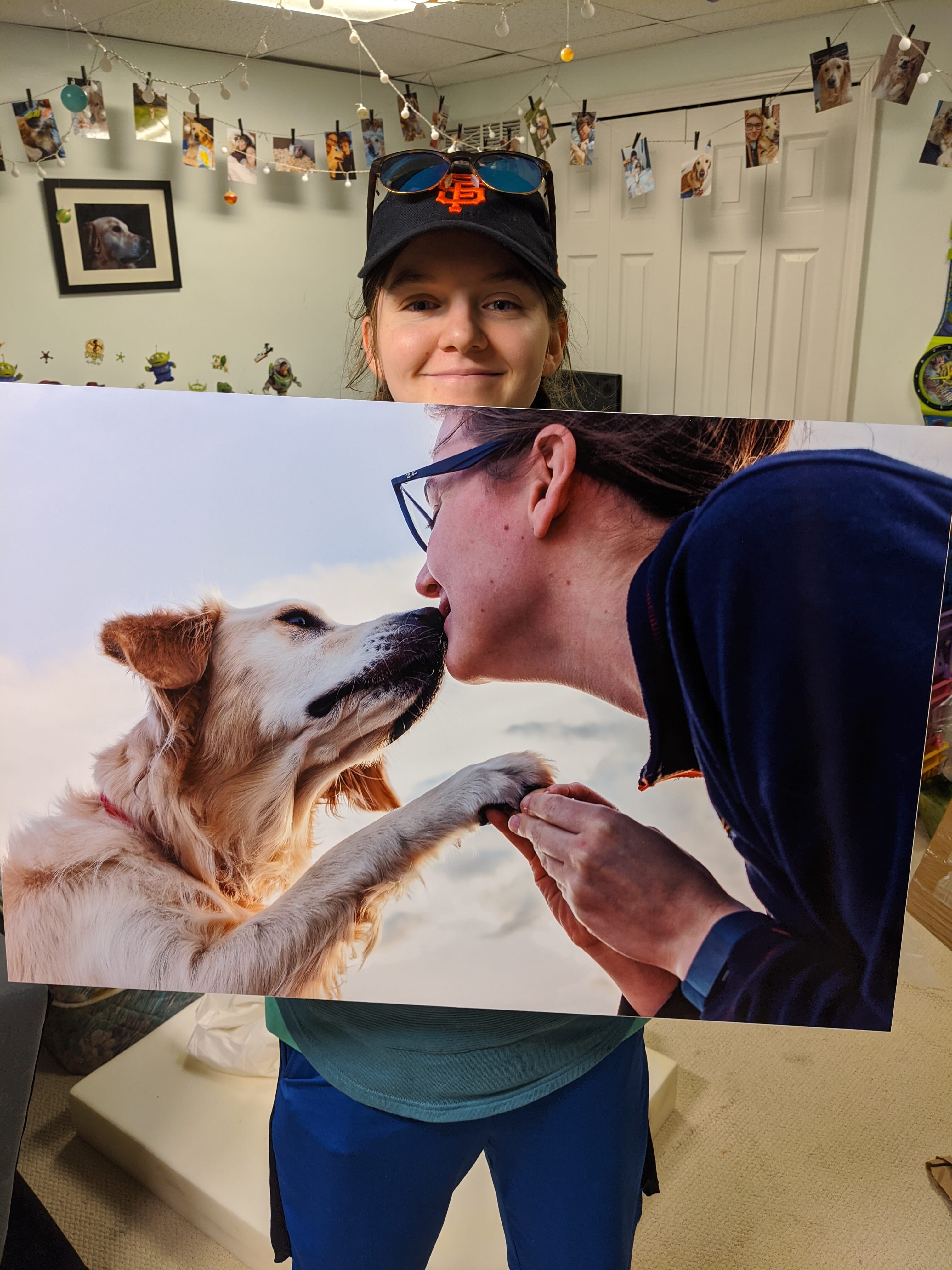 The CanvasDiscount metal print is a great product for those looking to add a modern touch to their decor and want to get some great savings in the making.
If we're being honest, for the price, you really do get a lot from this budget printing company and you really can't complain with what they offer.
For the perfectionists out there, yes there are going to be a few flaws in your metal print. But they certainly don't completely ruin the print and they're definitely not noticeable from afar or worth breaking a sweat about. And while we had some issues with delivery times, we were in very unique circumstances and we are confident turnaround would have been much quicker if we had not ordered at the time we did.
CanvasDiscount promises quality at low prices, and that is exactly what they do. If you're looking to get your hands on a metal print, this is definitely a company worth considering. The ordering process is straightforward, your print comes safely packaged, and its a bargain!