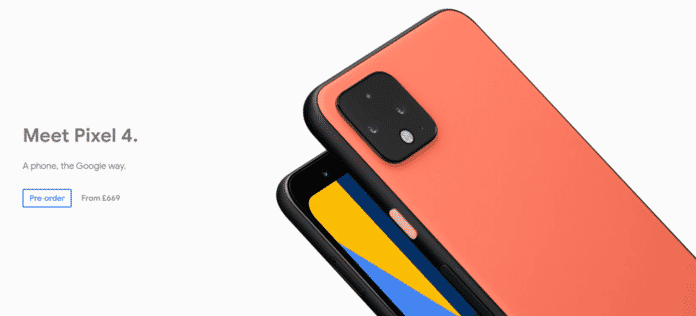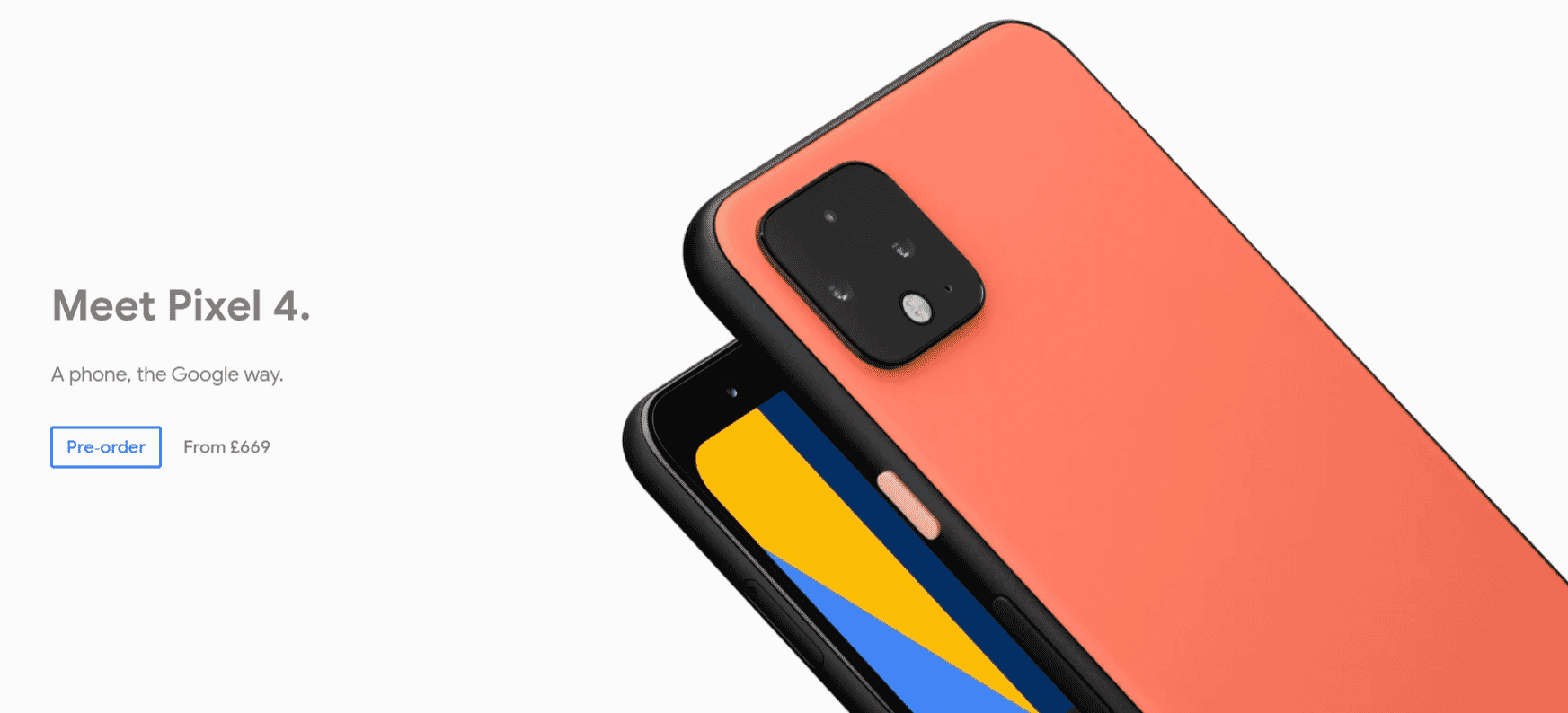 Google have just taken to the screens at their #MadeByGoogle event announcing a range of new items, from the Nest home devices to the Pixelbook Go. But my key interest in this department was the Google Pixel 4.
As an avid Pixel fan, and user of the Pixel family, I was keen to feast my eyes on this new smartphone photography beauty. And it's fair to say that it has certainly pleased.
Price and Shipping Date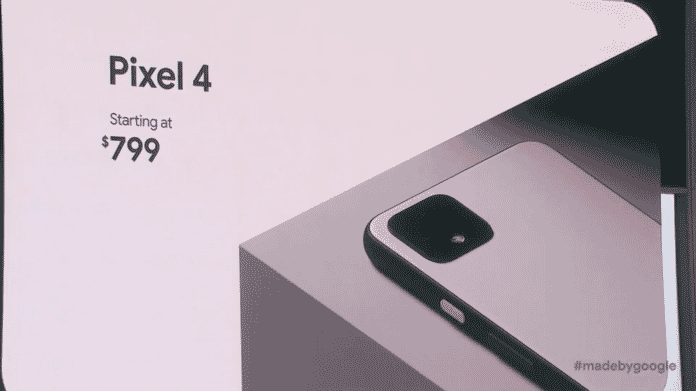 The Google Pixel 4, like the Pixel 3 on its debut, will have starting retail prices at $799. It will start shipping on the 24th October, which isn't too far away!
We're quite surprised that despite the added camera and new features, the Pixel 4 retail price still remains at the lower end of the premium smartphone range. For comparison, the iPhone 11 Pro will retail for $999.
What Does the Pixel 4 Have to Offer?
Camera
Here at PhotoWorkout, the main thing we're interested in when it comes to the Google Pixel 4 is its camera.
Like its predecessors, the Pixel 4 hosts a camera that is based on computational photography. The hardware is top-quality, but it is the internal work that takes it that step further.
Built on the HDR+ framework that all Google Pixel models have adopted, the camera takes 9 shots and computationally combines them to give you a perfectly exposed photo.
A new feature that is added to this HDR+ principle is a live HDR+ mode, which will give you real-time previews of what the photo will look like when using HDR+. No need to tweak the picture unless you're unhappy with it!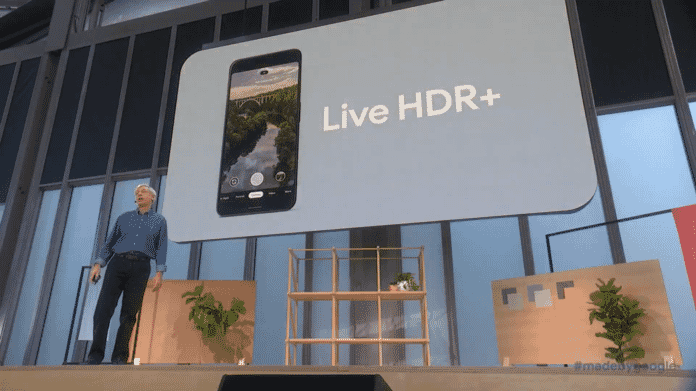 Google has also added separate highlights and shadows controls to the viewfinder screen, meaning you can make more precise adjustments and produce silhouettes in camera.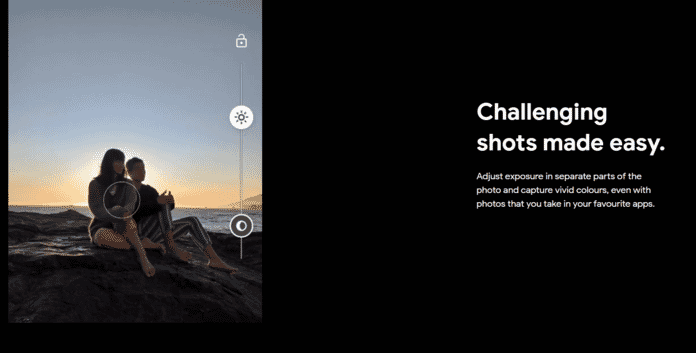 We briefly hinted at an additional camera above, but here we're saying it loud and clear. Google has finally opted to add an additional telephoto lens to their camera set. This camera sports a 16MP sensor and offers 2X optical zoom.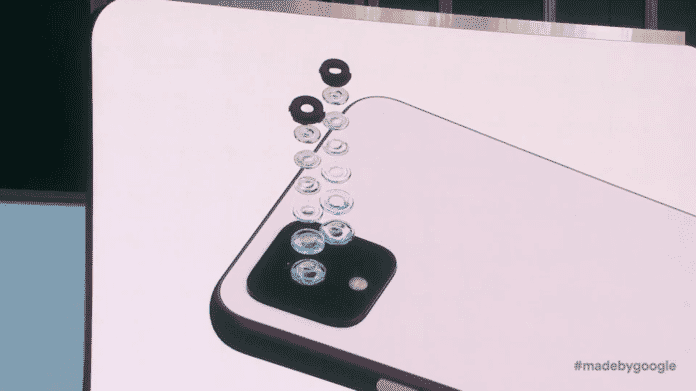 The standard camera keeps the traditional Google specs of a 12MP sensor and an f/1.7 aperture.
The development team have been working hard to push the night photography mode even further, and it is now capable of capturing astrophotography images. Which are better than anything you could achieve on your average camera. And while the process isn't super swift, you don't have to sit and wait on super long exposure times. The Google Pixel team do recommend using a tripod or other form of stabilizer for this purpose, though.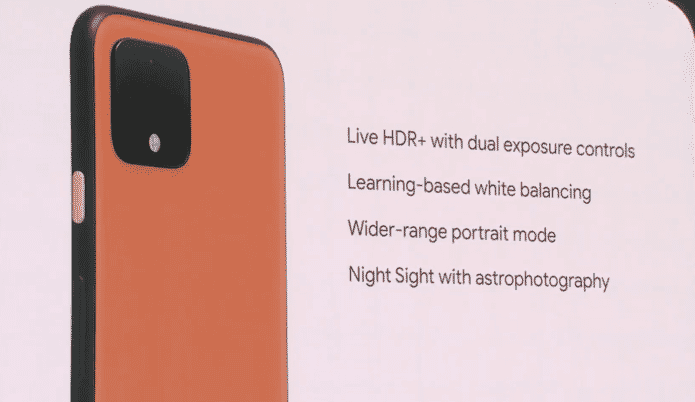 Selfie Fan?
If you're a selfie fan, you might be sad to know that google dropped their dual-front facing lenses and reverted back to a single lens. However, all is not lost. The front-facing camera has a wider field of view, keeping group selfies in the loop.
Display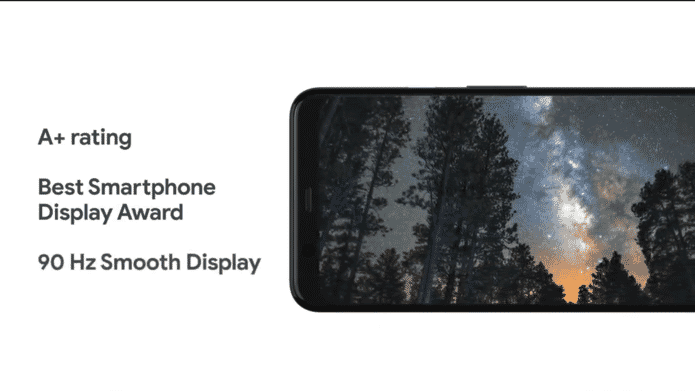 The Google Pixel 4 sports an OLED display, like other members of the Pixel family. The screen has a 90Hz refresh rate, which is 30Hz greater than most smartphones on the market. This means you'll have smooth, seamless gameplay and video playback.
It is worth noting that this is likely to cause some drain on your battery life, but Google's AI has your back, by making sure that the display is only at its max output when it is needed.
The display size on the standard Pixel has increased to 5.7-inches, but the XL version remains the same as the previous Pixel model at 6.3-inches.
Other Features
It wouldn't be fair to just give you a sample of the camera specs, after all, a phone is for more than just photography purposes. Google knows that, and we know it too.
Some cool new features in the phone include the addition of a Radar chip, which detects motion like never before. It is this that will allow you to control the Pixel 4 with gestures. You can "touch without touching". It's also this software which allows you to accurately unlock your phone using "face-unlock". And while this, unfortunately, means you won't have a fingerprint button anymore, we're hoping that the face unlock is super reliable, even at night time

Another neat feature is in the Voice Recorder app. Google has brought it upon themselves to offer real-time transcription of your recordings, even if you're not connected to the internet. It's all done internally. You can then search for certain phrases in the Recorder app and find all recordings with that phrase mentioned, and the point of mention.
Google Pixel 4 Announcement: Our Thoughts
We're really excited for the new Google Pixel and think that Google has really made some great choices for their new flagship smartphone.
We're glad to see that the much-awaited addition of a second rear-facing lens has come about and will offer enhancements to Night Sight and Portrait Mode shooting.
Google has been kind enough to keep the price in an affordable range, which was something that was rather unexpected. Rumors were suggesting prices around the $1000 mark, so $799 is something much more satisfying.
Did you watch the #MadeByGoogle Event? Or have you had the opportunity to find out more about the Pixel 4? If so, let us know in the comments!