Printique Metal Print Review
Ordering and Delivery

Print Options

Image Quality

Costs
Summary
The Printique Metal Print is absolutely stunning, but its good looks aren't the only thing to love. As per usual, Printique goes out of its way to offer its customers quick deliveries and plenty of pristine presentation options. What's more, they don't charge an arm and a leg for prints. If you're curious about what metal printing can offer your photographs, an order from Printique is an excellent, low-risk investment.
Looking for a unique way to show off your favorite photograph? Printique may have exactly what you need in their high-quality metal prints. Polished and ready to mount on delivery, this is a bold yet uncomplicated display solution that's easy to fall in love with.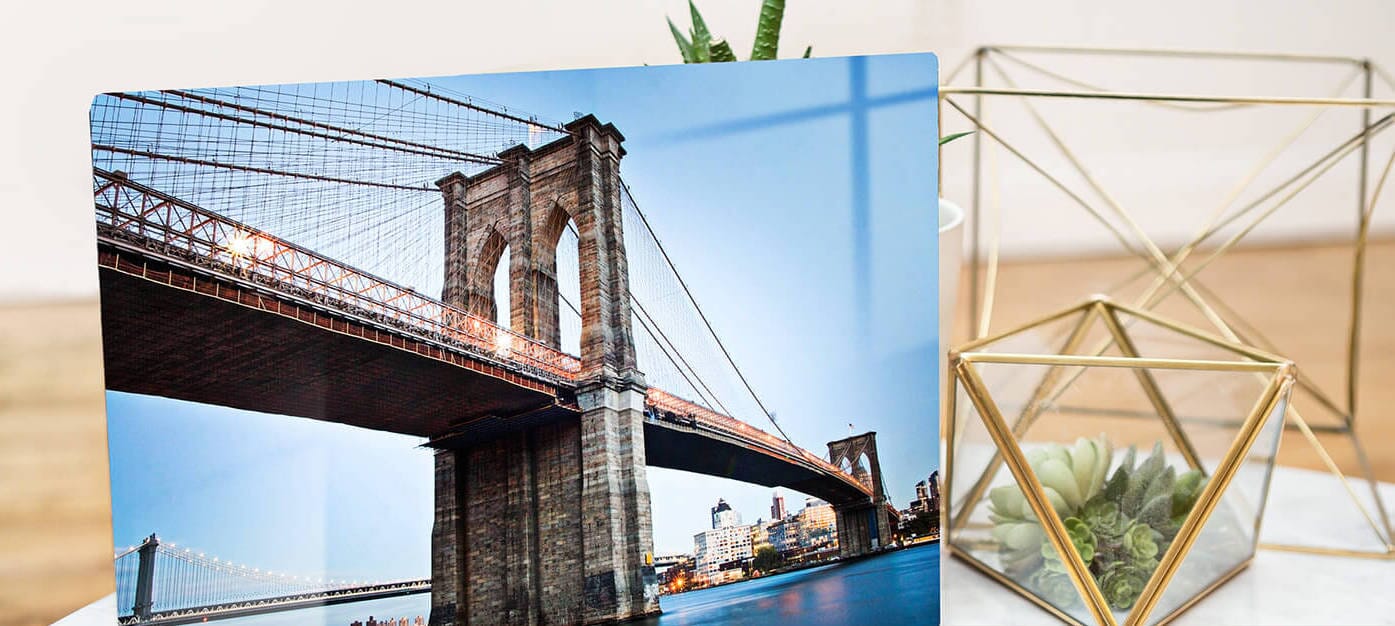 What resources does Printique dedicate towards its metal print production? Do the results stack up to competing vendors? Is the end product worth the cost? We've tracked down the answers to these pressing questions in today's review.
Placing an Order
If you're new to printing on metal, you might believe that there's not much flexibility in presentation. Printique immediately disproves that common misconception, with several customizable display options.
For starters, there are over twenty different size and aspect ratios to choose between. For standard rectangular prints, you can order as small as 5×7″ to as large as 40×60″ panoramas.
On top of that, there are several different shapes outside of the rectangle to choose from. Ovals, hearts, and even scalloped edges are all viable options for a Printique metal print! If you'd like, there's even an option to divide an uploaded image into a triptych.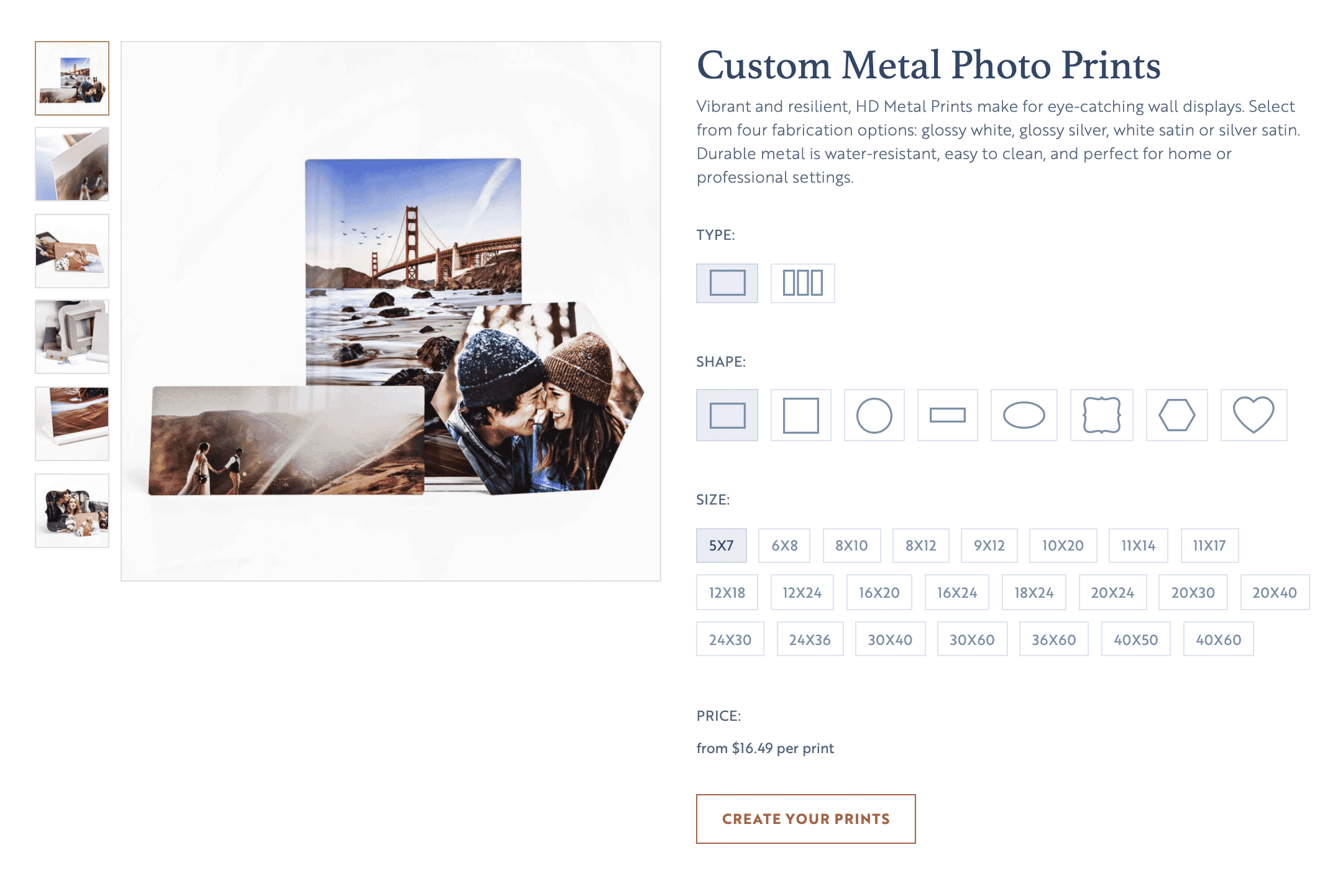 Once you've chosen the layout, you gain access to a preview module that allows cropping adjustments. The preview page also offers information on whether your image's quality is up to snuff with print requirements. You'll also find a live price estimate, which updates as you make changes to your order.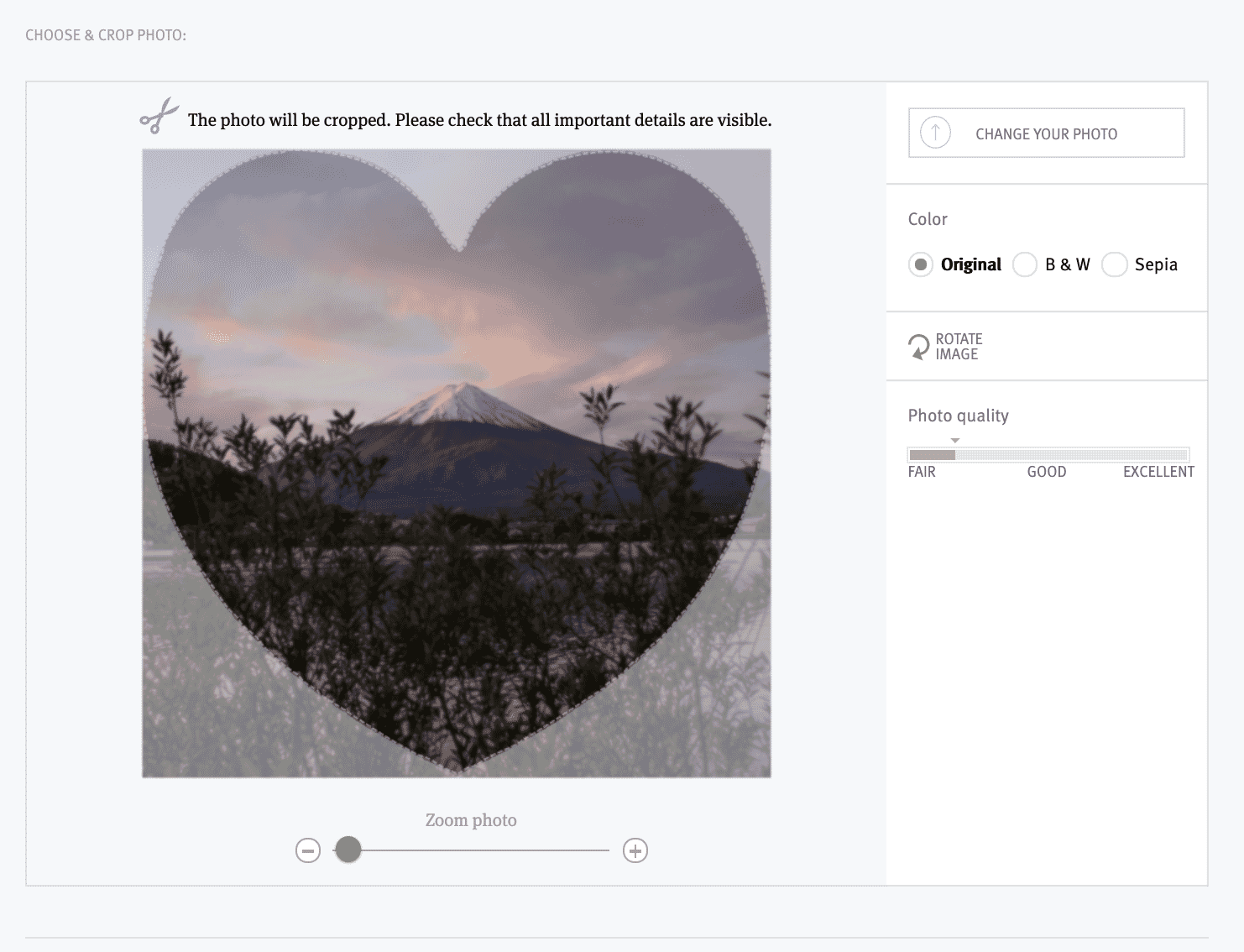 At no extra charge, you'll also be able to choose the finish and mount of your print. For my photo, I opted for the subtle yet luminescent silver satin finish. However, Printique offers glossier, more saturated options for those seeking more of a punch. Conveniently, each option has a brief description attached, taking out the guesswork of choosing a finish style.
Related Article: Best Metal Prints Compared
As far as mounting goes, there are several options that vary depending on the size you choose. Smaller prints would likely benefit from an easel stand or an acrylic pedestal, while larger prints often do best with a wall mount. You can even opt for a strong magnetic backing, though finding a large enough magnetic surface might be a challenge.
Delivery and Installation
Not long ago, I reviewed some of Printique's paper print selections and cited super-fast delivery times. Printique worked just as quickly to get my metal print delivered. Within two business days, it was at my doorstep and ready to hang.
While ordering, I opted to include a float wall mount. Over time, I've learned that displaying a metal print without any fixtures attached is difficult. Had Printique wanted to charge me for the mount, I would have paid without a second thought. But, unlike many of their competitors, the mount was complimentary with my order.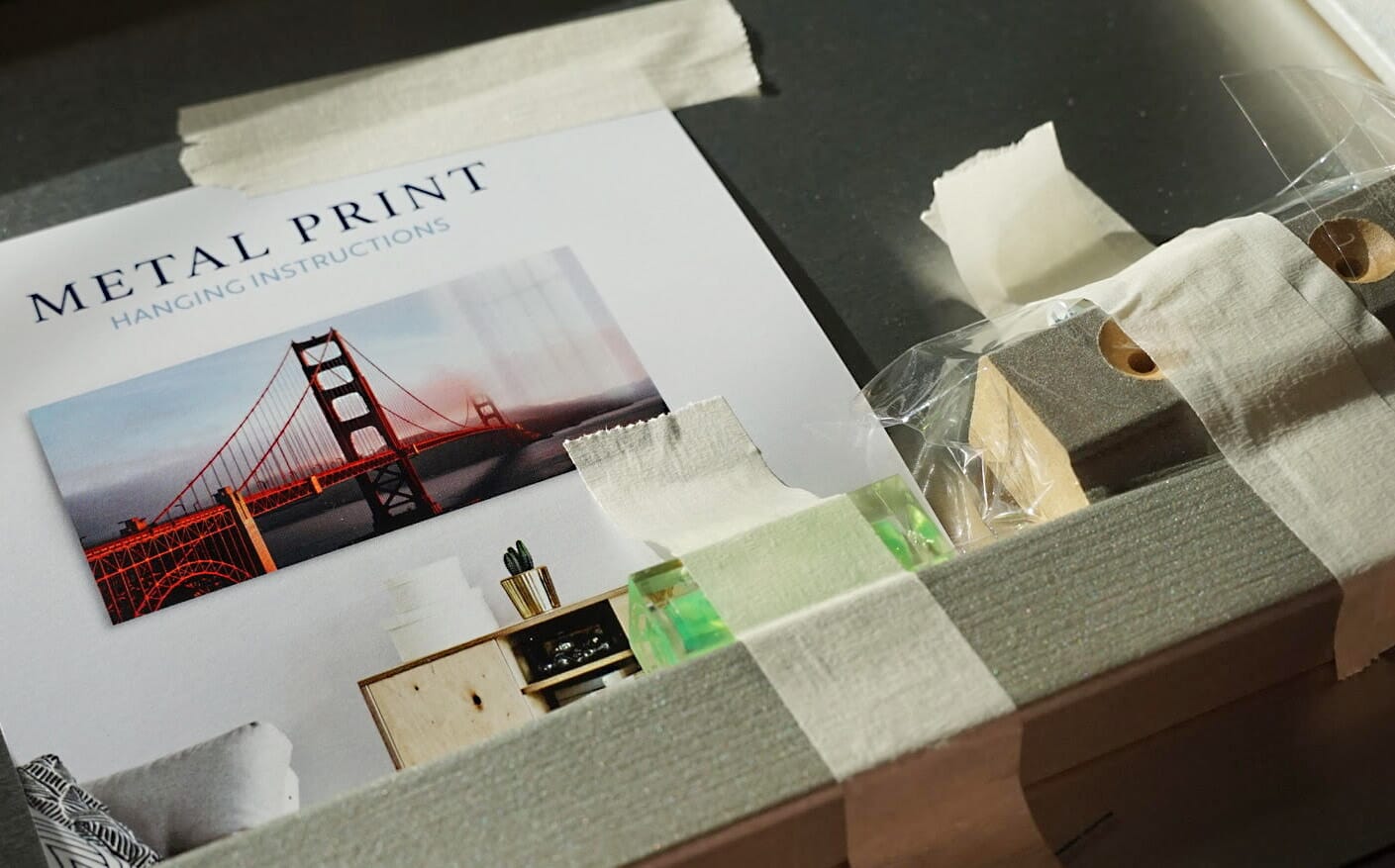 As a matter of fact, Printique went above and beyond in this instance. Taped to the back of my print, I found a small arsenal of supplies to get started mounting. For those used to little more than an assortment of screws and a bracket, this comes as a pleasant surprise.
I was especially impressed with the simple step-by-step instructions, complete with photo illustrations. I was also gifted a small level to help with getting my shot balanced perfectly.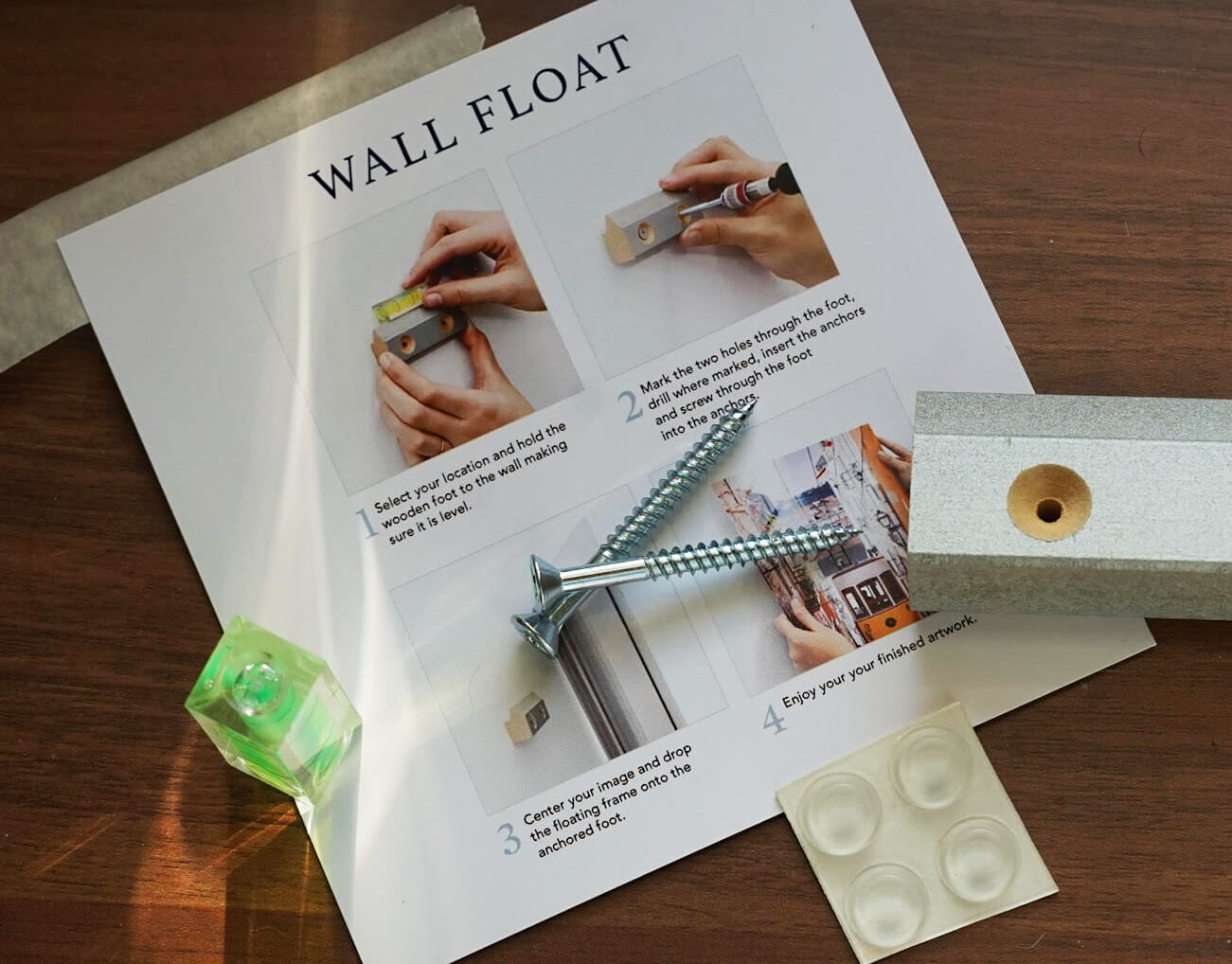 Individually, these gestures may not seem like much. However, the combined effort that Printique puts into their products is exceptionally thoughtful. Fast delivery and simple freebies show how much they care about what they're doing.
Print Quality
Now, on to the print itself. In a few words, it was beautiful.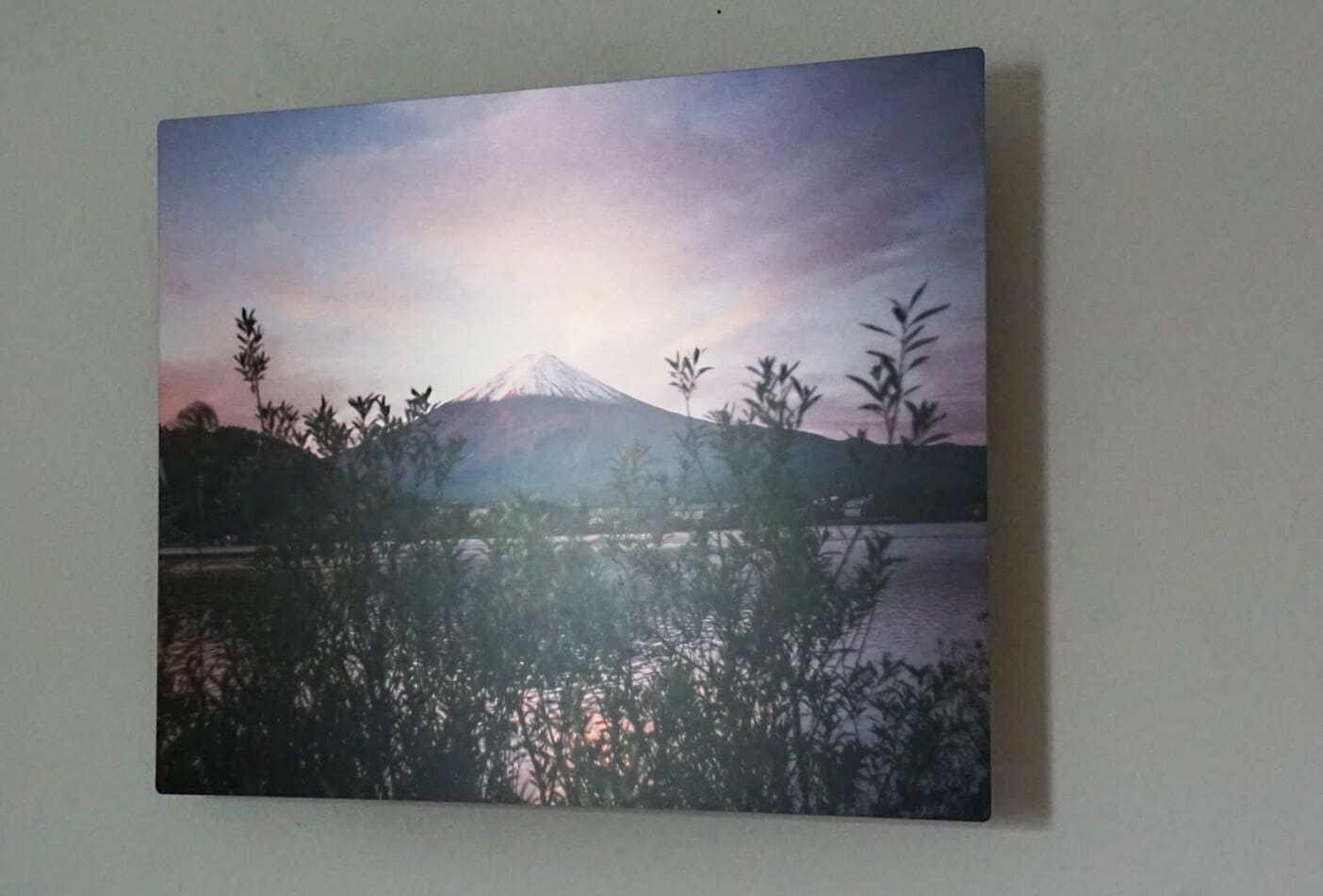 The silver satin finish was unlike anything you might find from a paper, acrylic, or other specialty print. The brushed metal had a more subdued shine to it than some of the glossier options out there. However, the silver highlights and melding of pinks and blues provided a whole new artistic dimension.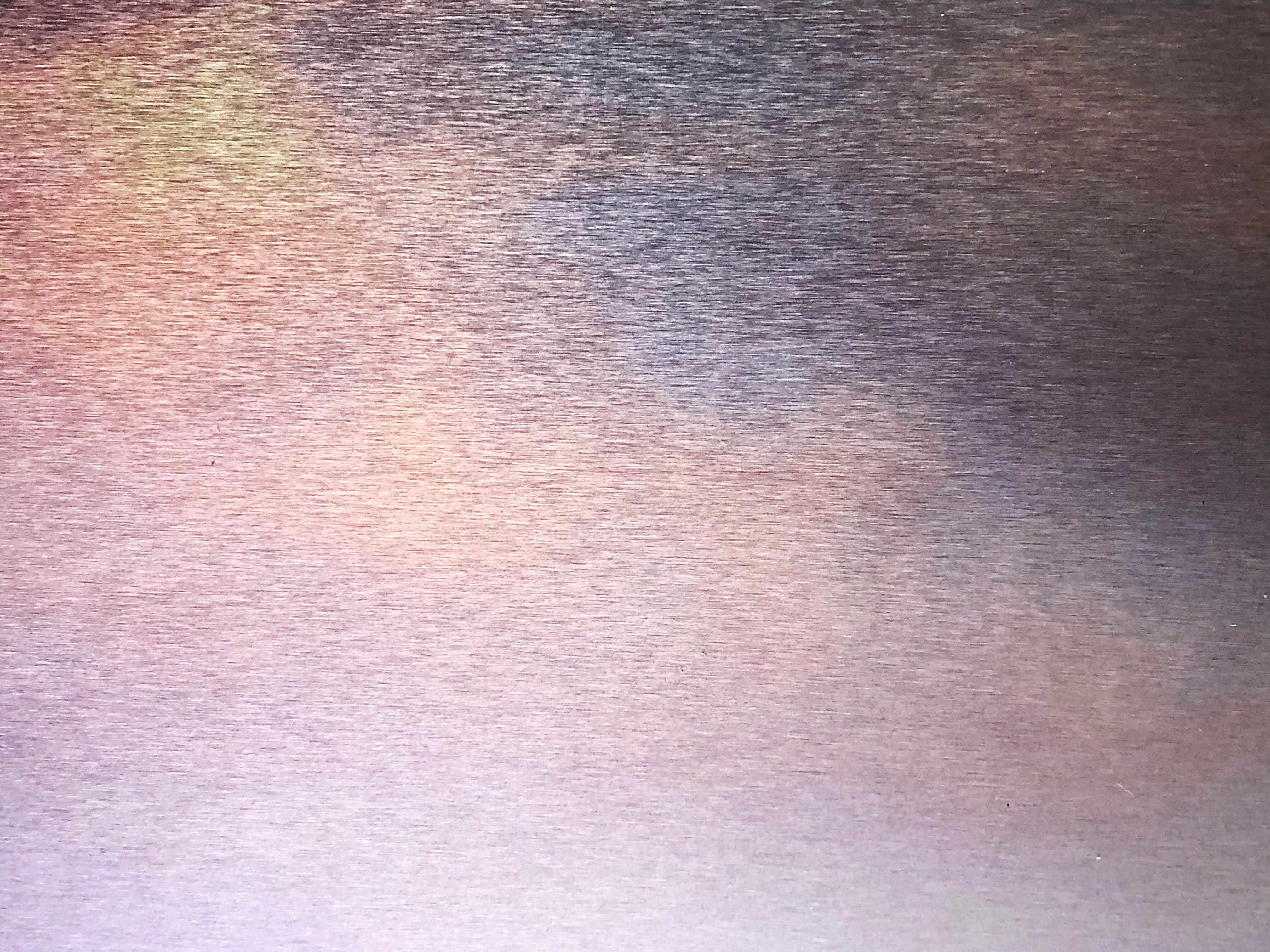 The sunrise I chose to print complemented the metal medium well. The lack of glare, soft reflections, and melding colors was reminiscent of the actual sky over Mt. Fuji and kept every detail in focus.
Related Article: CanvasDiscount Metal Print Review
One unique aspect of the Printique metal print is its tone and color shifts depending on the way light hits. Depending on the time of day and the area in which you mount, the look of your photo may change dramatically.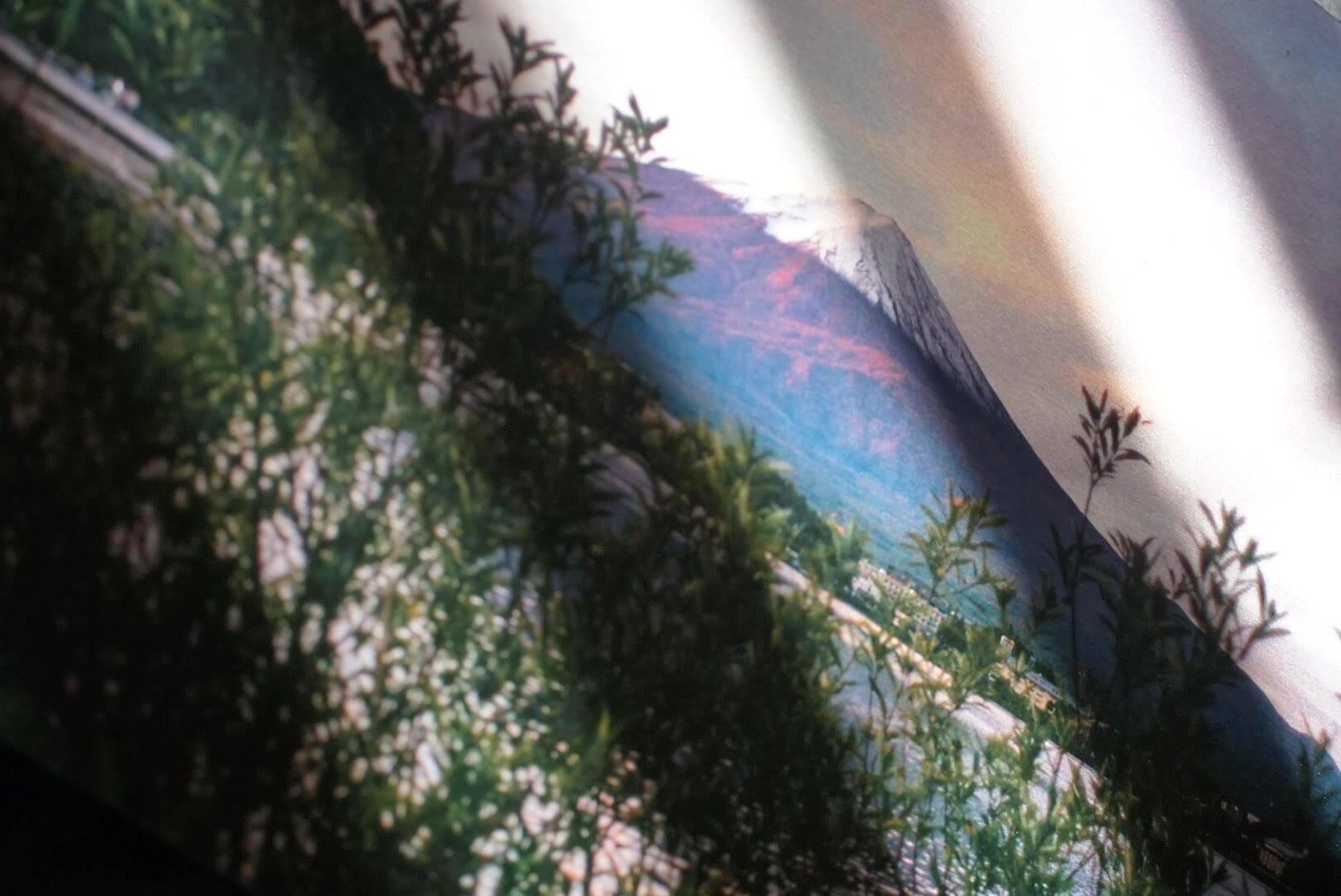 One thing to keep in mind is that the print may not seem as sharp as it does on file. It's not that Printique loses any detail in the print process. Rather, the brushed metal highlights and textures can make it hard to spot fine details. That said, the artistry of the Printique metal print makes it easy to overlook this potential technical "flaw".
Our Takeaway
With Printique, a little can take you a long way. Though my piece measured only 11×14″, the print I received made my photograph look mesmerizing. Better yet, at just under $60 total, the metal print was a fraction of the price some top competitors charge.
On top of looking great, Printique's care for customer satisfaction was evident through every step of the process. From impressive styling selections to illustrated instructions to fast shipping, they went above and beyond.
Thanks to their clean, efficient web design, placing an order was easy yet comprehensive. The delivered piece met my specified requests and far surpassed my expectations. While it's not a perfect print, it's pretty darn close.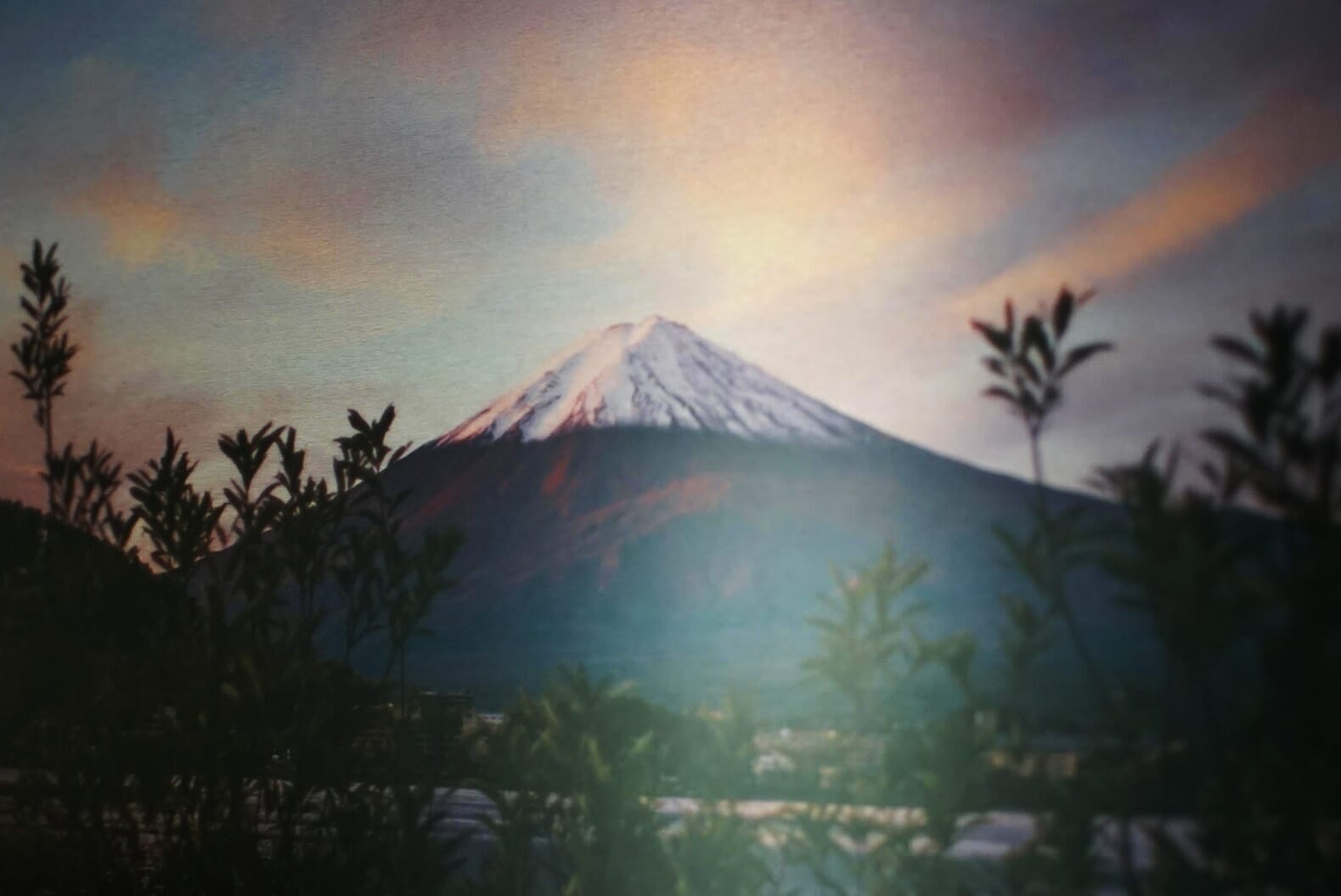 Related Article: Pictorem HD Metal Print Review
Based on this experience, I can confidently say that Printique's metal print is on par with top services that we've applauded in the past. The Printique metal print is a safe bet that won't leave you high and dry. If you're looking for a piece that brings magic to your photos, we can't recommend this service enough!