Shutterfly Canvas Review
Print Quality

Image Quality

User Experience

Customer Service

Price
Summary
Overall, Shutterfly is a very good photo canvas printer with no major flaws. Shutterfly has an easy-to-use order process, delivers impressive print quality at an acceptable price point.
It's no secret Shutterfly is one of the largest on-demand printers. Regardless of whether you're an amateur or professional, chances are you're already familiar with them and may have even done a bit of research and read some Shutterfly reviews already.
Here's why:
When you buy through links on our site, we may earn a commission at no cost to you. We evaluate products independently. Commissions do not affect our evaluations.
Canvas Prints Since 1999
They're one of the longest-running services of their kind–they date back to 1999!
We've spent time looking into their products before – take a look at our overviews on their personalized photo books, photo calendars, and our recent Shutterfly photo prints review. However, we've yet to explore their selection of specialized canvas prints.
Luckily, we can't say that anymore!
Today, we're looking at Shutterfly's canvas printing service. Over the years, they've built a strong reputation among the art community.
But will they be able to back it up with a product that blows us away? Let's find out.
Shutterfly, a One-Stop Digital Photo & Canvas Shop
There are some serious advantages that come with being a well-established name, making it a tantalizing option at first glance.
First of all, the company has the resources to provide whatever it is you happen to be looking for. Part of their overall brand is bringing your photos to life. Whether you're looking for a sentimental photo keychain or want an over-the-top album for the entire family to enjoy, Shutterfly will assemble it for the right price. This versatility comes in all the products that they offer – giving you the ability to customize your individual purchases.
In the case of Shutterfly canvases, this means you'll have no issues getting just the right orientation and sizing. Whether you need a landscape, portrait, square, and panoramic size, Shutterfly can make it for you.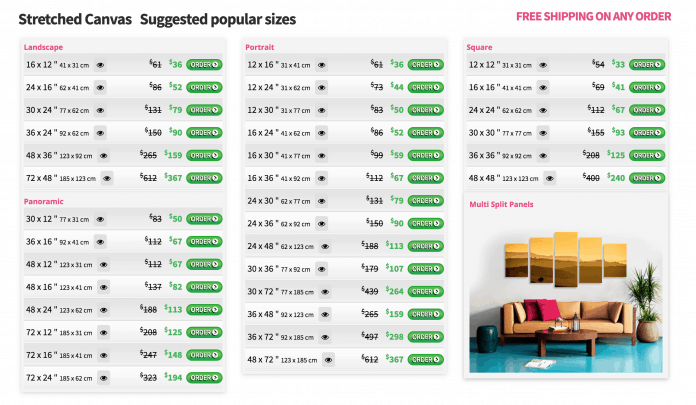 On top of that…
They also have a few frames available as optional add-ons to a canvas purchase. But, full disclosure, I didn't order one for this particular purchase, so I won't be reviewing the framing options as part of this article.
And, yes, you read that correctly…the PhotoWorkout team actually ordered a canvas from Shutterfly with our own cold hard cash.
And since we were putting in the effort (and expense, albeit minor), I thought, "Hey, why not write a super helpful review so others can evaluate if Shutterfly canvas printing is right for them?!"
So, here we go!
Using the Shutterfly Canvas Ordering Interface
One of the biggest advantages I found when purchasing canvas prints from Shutterfly was the ordering process.
It was surprisingly smooth and easy.
While the user interface may seem like an afterthought when ordering a physical product, the sleek design and easy customer experience across the website were much appreciated. Once, I had my account set up, the process of creating a personalized photo canvas only took me a few minutes.
Off to a Good Start!
Once I had my photo uploaded to their site, I was offered a 3-D preview available of what the front, back, and sides of my Shutterfly canvas were going to look like before I purchased it.
It Was So Cool.
But, ultimately, it proved to be more than just a cool feature – it was a means to further ensuring my Shutterfly canvas was going to be printed exactly how I wanted it to look. This feature is especially useful to preview how your image will be wrapped around the edges of the canvas.
Check out this screengrab of the 3D preview feature to see what I mean: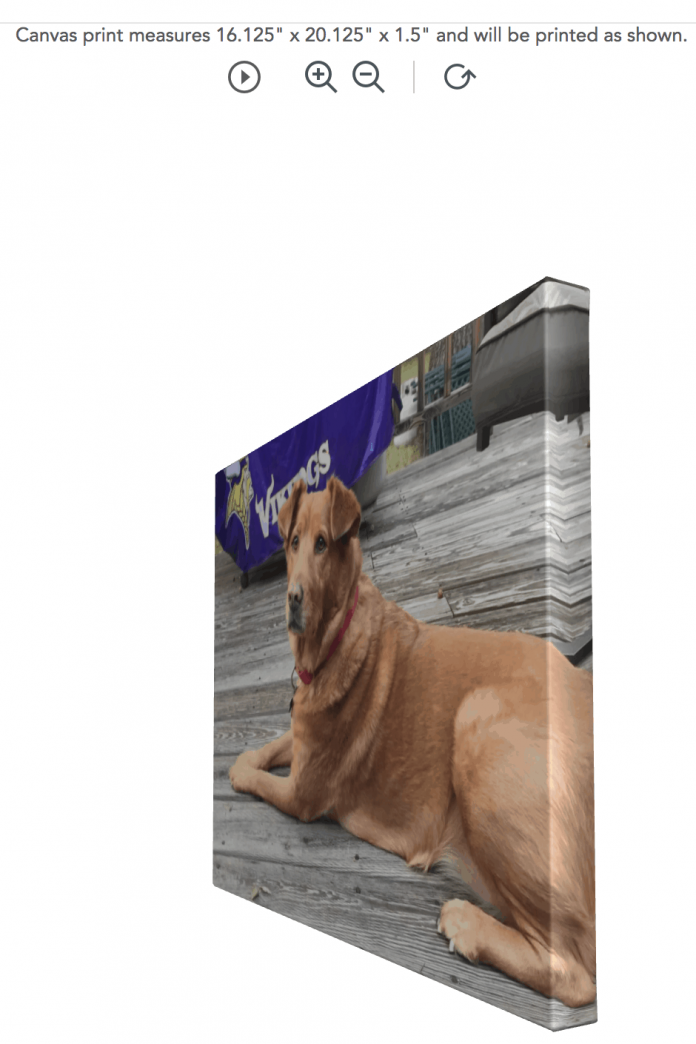 My Shutterfly Experience
The colors were absolutely brilliant
Having worked with Shutterfly before, I had fairly high expectations going into this review.
So, I took a risk.
I tested Shutterfly's abilities by using an iPhone image sourced from a friend's Facebook. After all, not everyone is going to have professional-grade photographs to be printed. So, this experiment was a means of seeing how well the company might deal with an order coming from an everyday, run-of-the-mill customer.
And guess what happened…
I have to say, they managed to live up to my (admittedly high) quality standards despite the challenge I presented them with.
The good:
The colors were absolutely brilliant on the Shutterfly canvas– the reds and oranges of my friend's dog's fur stood out without looking over-baked.
The not-so-good:
The final product may have been a tad over-sharpened for certain tastes.
But, All in All…
I was impressed!
The canvas texture can sometimes take away some of an image's sharpness, so a little bit of extra sharpening can actually help even everything out.
Truth be told, I was impressed!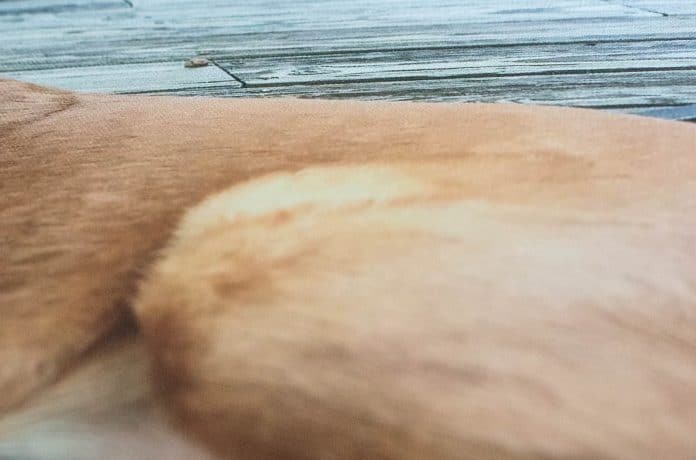 Not bad for a medium resolution JPEG file intended for use online!
Related Post: Best Canvas Printing Services
Despite being stretched out to fit a 16 x 20 frame, there were no signs at all of artifacting, pixelation, or distortion. What's more, I feel confident in the durability of this piece. According to the Shutterfly website, all of their linens have archival properties, helping images last longer.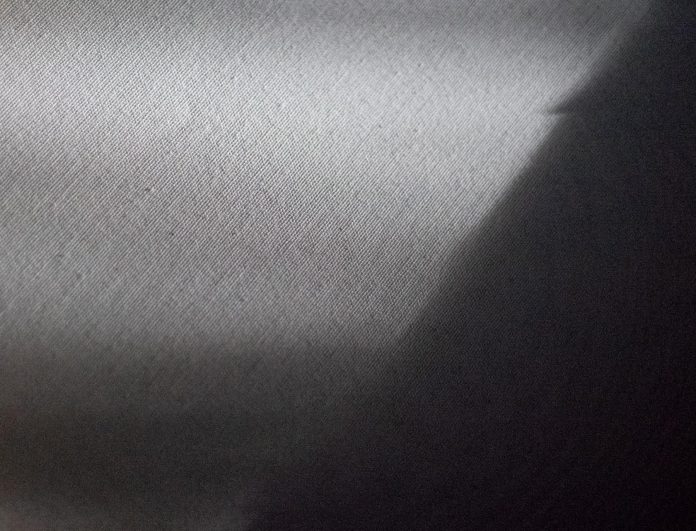 My Take:
I went in with the intention of ordering a canvas as a housewarming gift for an old friend that recently moved to a neighboring town. After taking a close look at this piece, I can honestly say that it's a gift that I'm proud and excited to give.
In fact, I'd feel confident using Shutterfly to purchase a canvas gift for any of my close friends and family.
In my opinion, the printers paid close attention to the sharpness and color quality of my piece. There were no major flaws in the way the canvas was stretched or prepared. And, quite frankly, it's exactly what I expect from a company with so much weight behind its name.
Of course, professional photographers might have a few gripes concerning this particular product.
I'm not sure it lives up to the expectations that one might have for, say, an acclaimed gallery show. Some might take issues with possible added adjustments, such as the light sharpening I noticed.
Shutterfly Cost
What's more, Shutterfly costs a little more than some people might be willing to pay – especially if you plan on paying sticker prices. My 16×20 print was advertised as being $35. But, with a $15 shipping fee tacked on at the last minute, I ended up paying more than initially expected.
On that note…
I'd suggest looking into coupon codes or seasonal deals before placing an order.
So, Is It Worth the Money?
Minor inconveniences aside, I'd say Shutterfly ultimately offers one of the best bangs for your buck (make sure to check their deals section for discounts).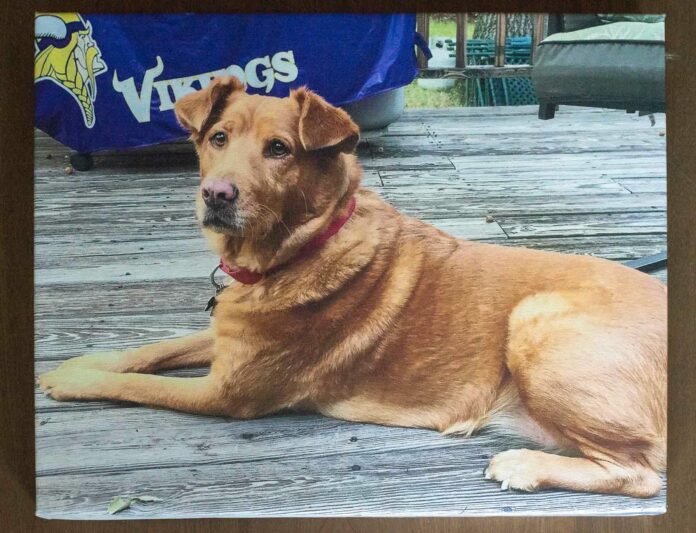 Even humble smartphone images can be elevated to a new level thanks to Shutterfly's personal treatment. Whether you're a budding photographer or an experienced veteran, this is one venue worth checking out.