With about 10,000 brick-and-mortar buildings scattered across the US, it's not hard to find a local Walgreens.
Most of the time, they're reserved for prescription refills and the occasional grocery. But what many people do not realize is that the chain is equipped with printers to meet your spur-of-the-moment photo needs.
And, surprisingly, Walgreens even offers a canvas print!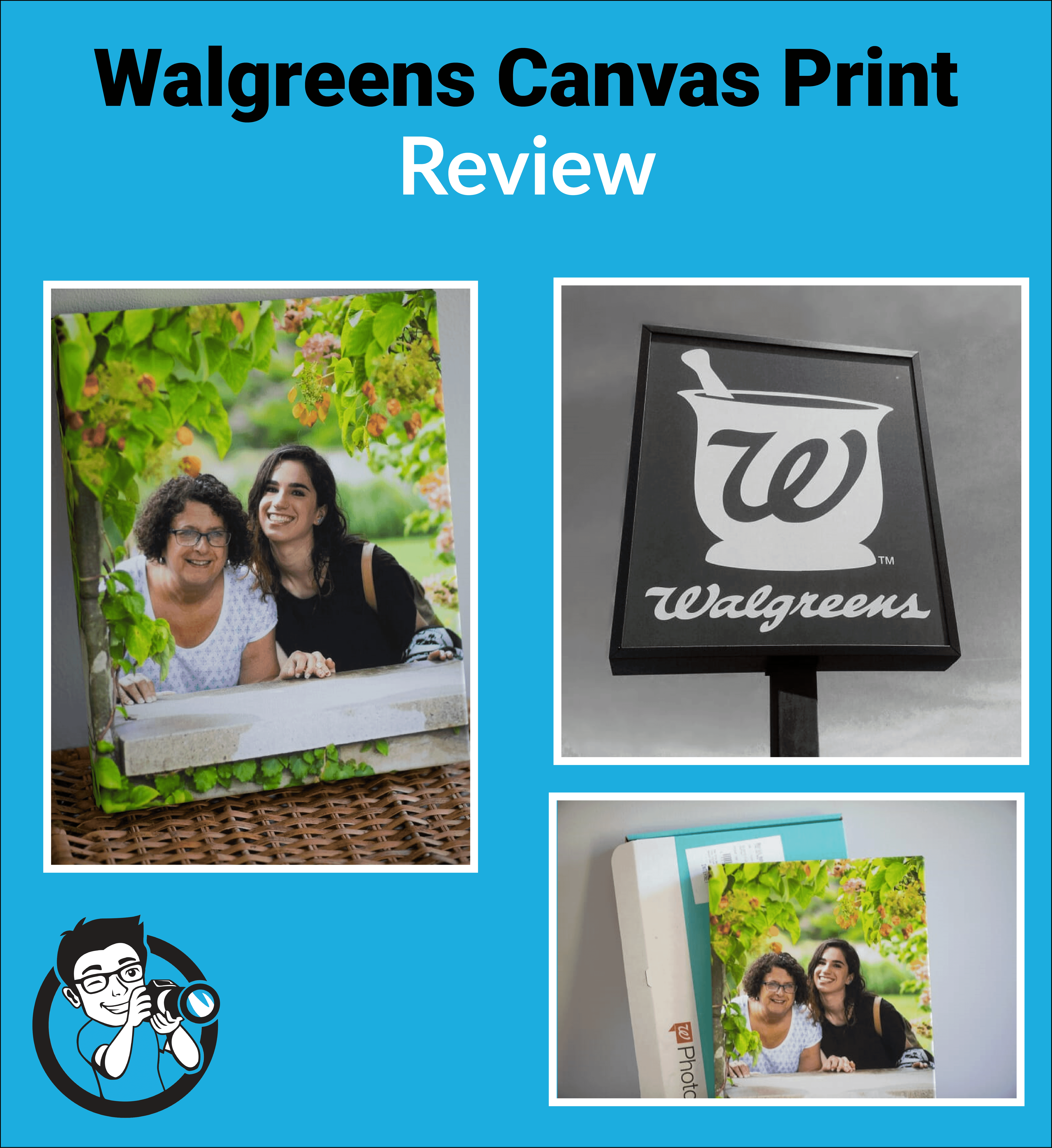 This exciting premise got us asking: Is this drugstore truly the convenient option that it seems to be? And can the output quality compare to products produced by professional photo printing services?
We put in an order for ourselves to get to the bottom of what goes into the Walgreens canvas print!
Our Take on Walgreen's Canvas Print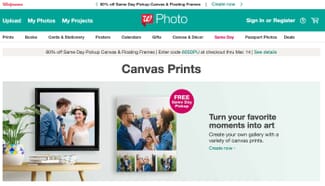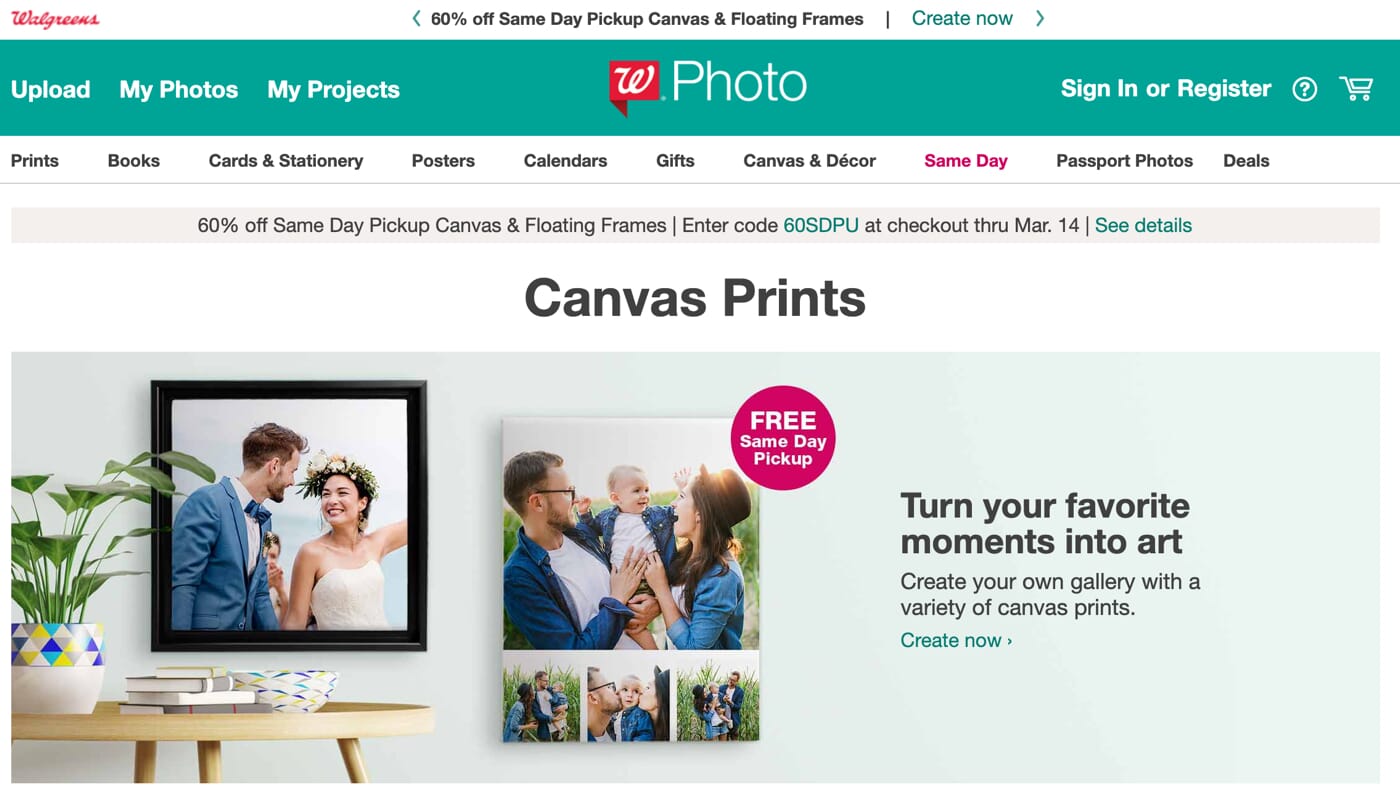 Product Name: Walgreens Canvas Prints
Product Description: The Walgreens canvas print is a customized image printed onto canvas and stretched onto a frame.
Brand: Walgreens
Offer price: 39.99
Currency: USD
Availability: InStock
Offer URL: https://photo.walgreens.com/store/canvas-prints
Price

Turn-Around Time

Image Quality

Materials
Walgreens Canvas Print Review Summary
Overall, Walgreen's canvas photo prints are surprisingly attractive and accessible. With a "same-day" pick up promise, they deliver results faster than any of their competitors. However, buyers should be aware that not all Walgreens locations necessarily have the materials and staff to make canvas prints.
When you buy through links on our site, we may earn a commission at no cost to you. We evaluate products independently. Commissions do not affect our evaluations.
Order Online, Pick Up In-Store!
Perhaps the biggest draw to ordering through Walgreens is perceived convenience.
Unlike other popular online canvas print options, Walgreens hosts thousands of print locations that you can physically visit. Though they'll also ship orders to a given address, they're unique in that you can pick up your order along with your various sundries.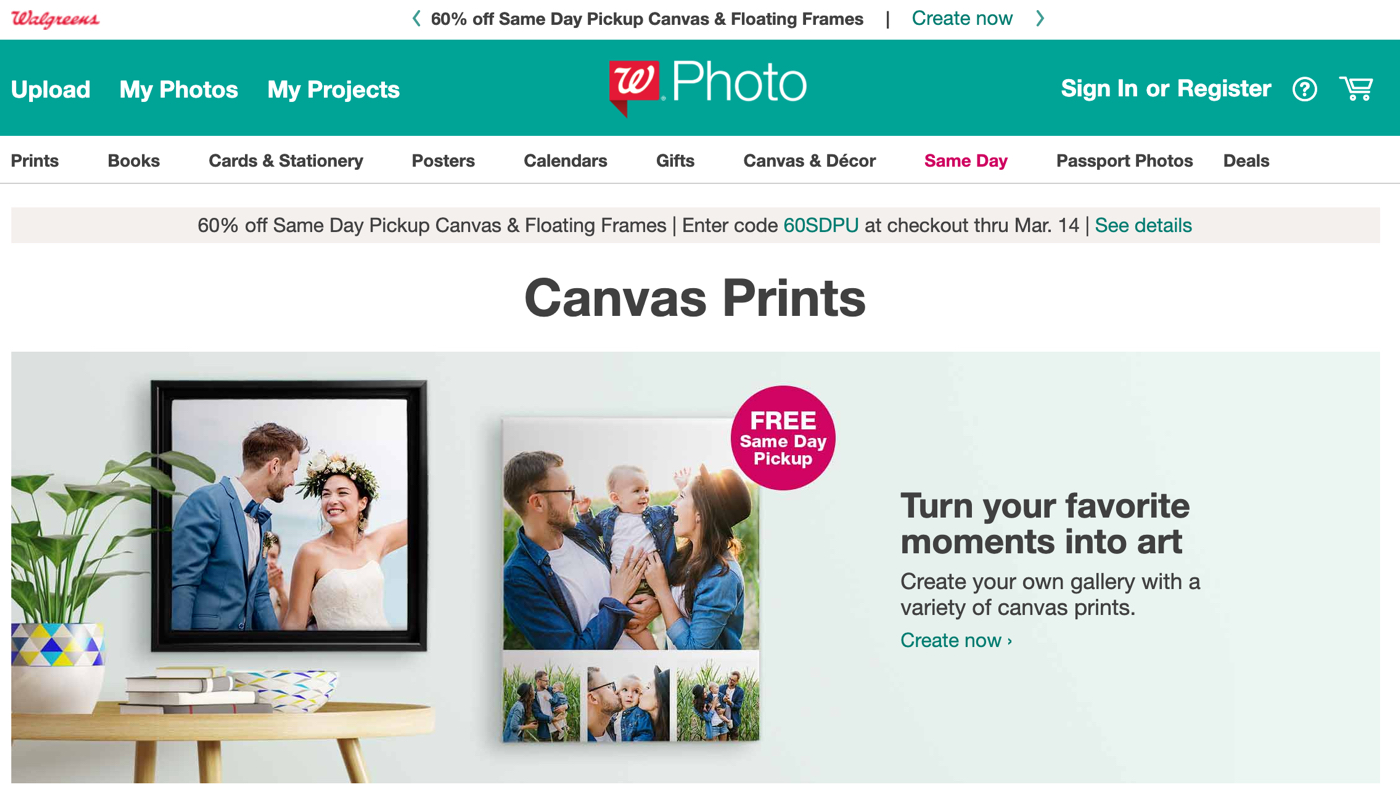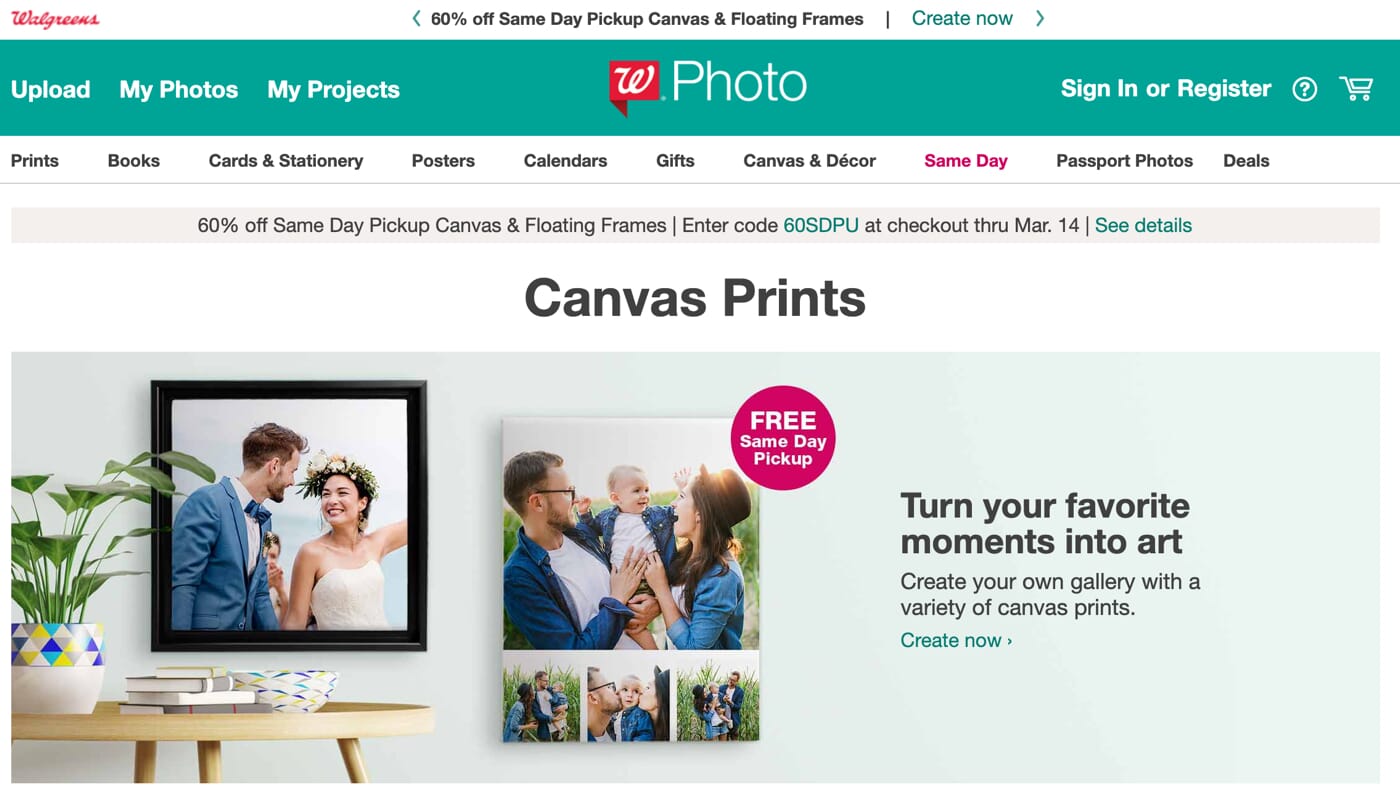 In theory, the process is as simple as forwarding a file and waiting a few hours in a queue. Whether procuring a canvas is actually that simple, however, is another matter entirely.
Building the Canvas
As you'd expect, the first step of this process is to import your photograph into Walgreens' editing wizard. You can either source shots directly from your computer or opt to bring in photographs from social platforms like Instagram.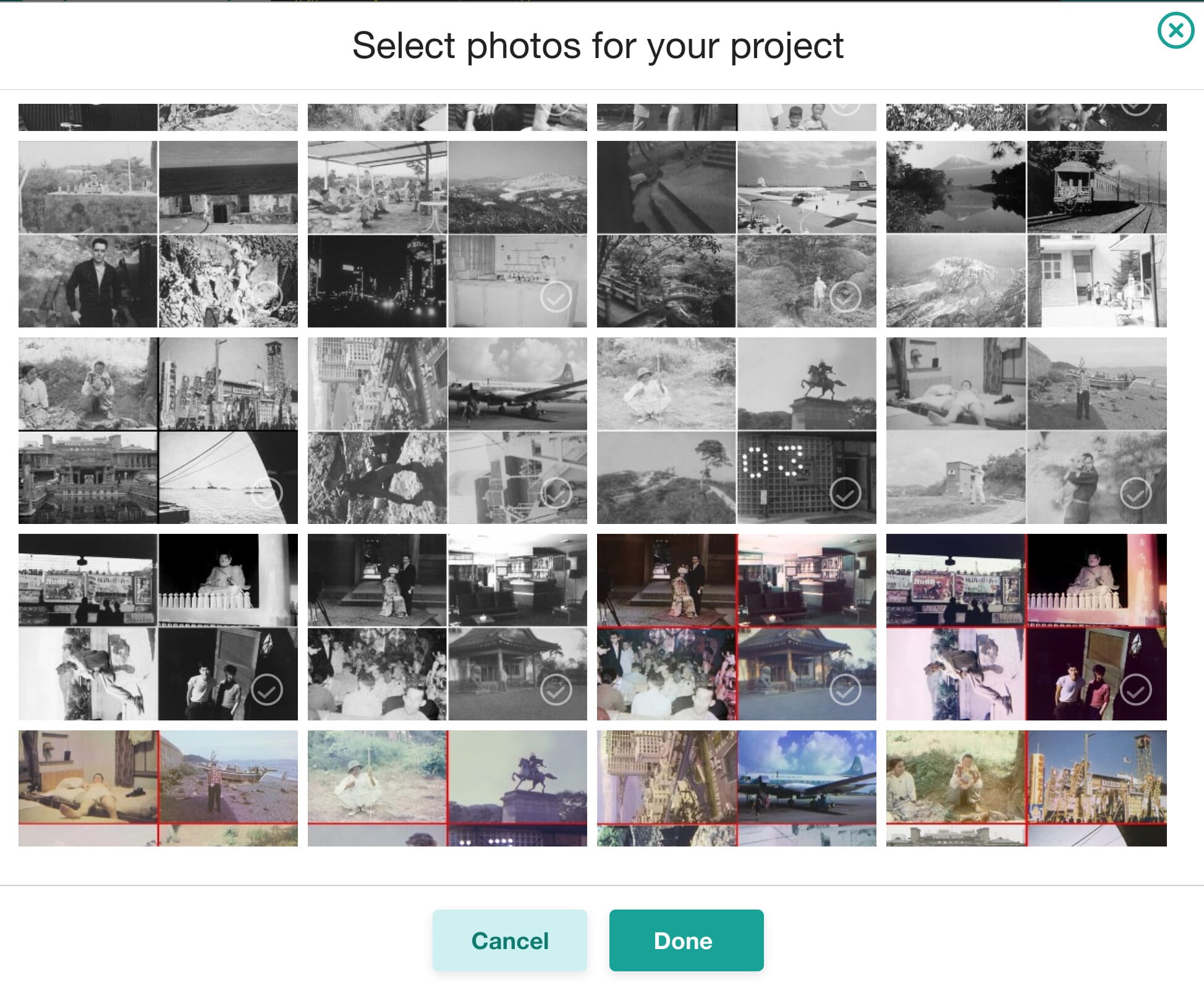 For the most part, there's not a whole lot of editing or embellishing that you can do to enhance your image through the Walgreens site. Beyond resizing, changing aspect ratio, and determining image layout, the editing wizard isn't capable of much. For this reason, we suggest processing images to print quality before uploading them to the site.
On the flip side, there's not much fuss that goes into preparing your order before checkout. With a simplified design and minimal frills, it's easy to get a Walgreens canvas print order in quickly.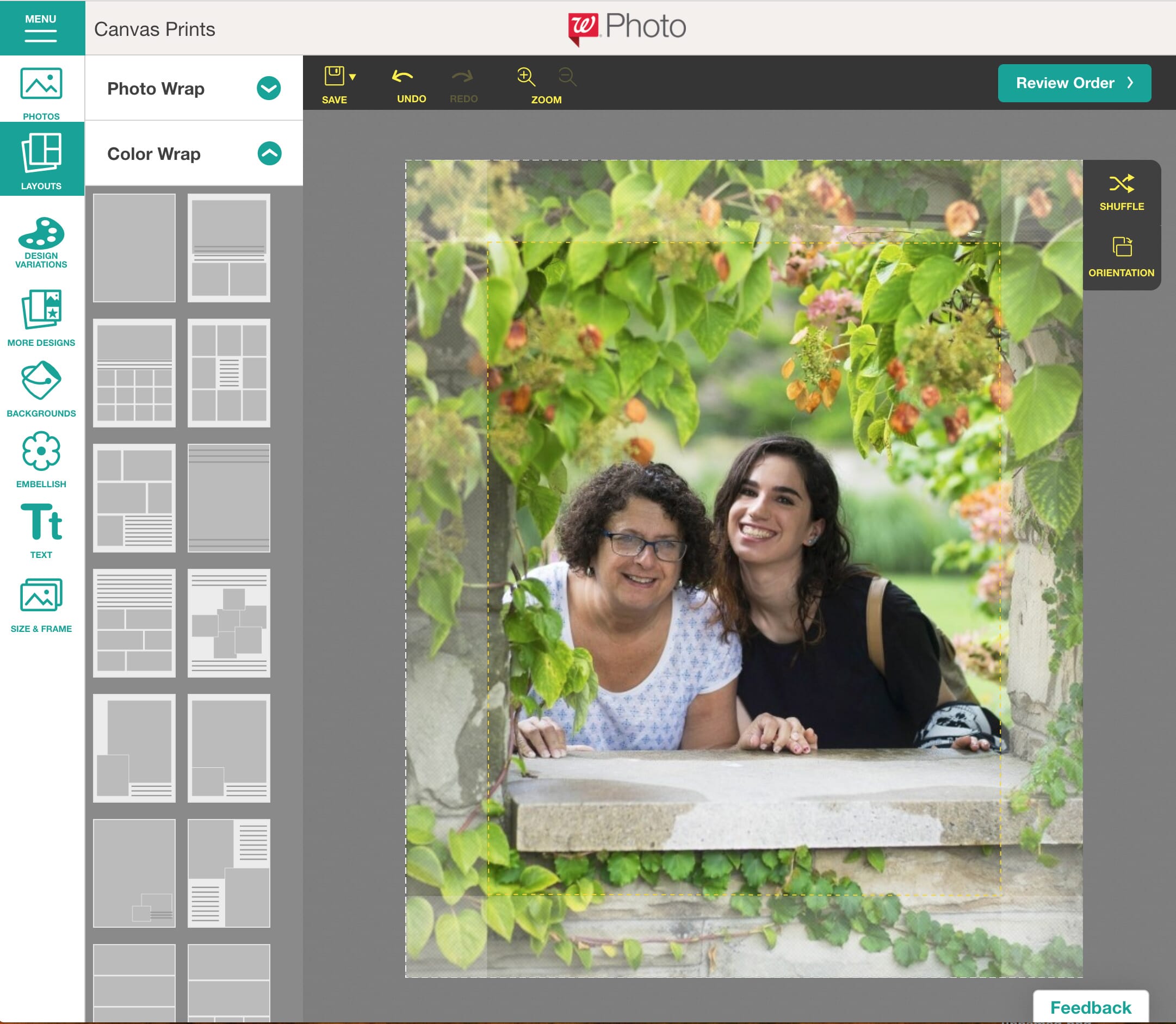 Same-Day Printing Promise(?)
One of Walgreen's biggest selling points is its same-day pick-up services. Users can search the site for participating Walgreens stores equipped with print supplies, place an order, and pick up their canvas print on their own.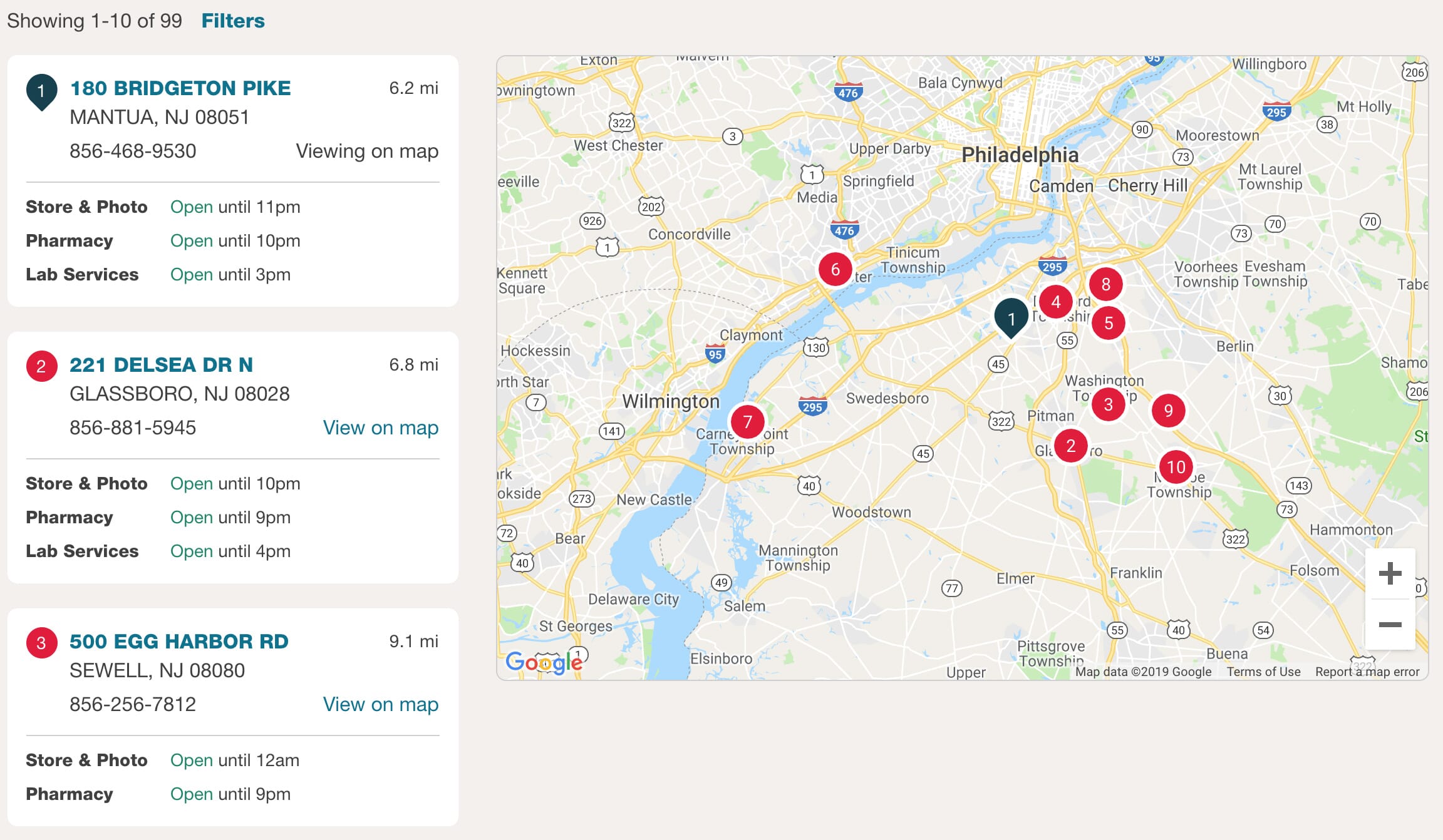 Unfortunately, not every Walgreens has equal resources, meaning that same-day pick-up is not always a guarantee. My local store seemed to be particularly understaffed. In fact, it lacked any dedicated staff assigned to the photo department. Though I placed my order five hours before the store closing time, they could not complete my order before shutting down for the night.
That being said, my print was ready within 24 hours of placing my purchase. While not quite living up to the advertised offer, there's no doubt that Walgreens boasts one of the quickest turnaround times.
The Finished Product, Piece by Piece
Some Pleasant Surprises
I'll admit it – I didn't have high expectations for Walgreens as a serious print hub. However, they far surpassed my assumptions.
What struck me immediately was the overall color quality of the canvas print. Void of any color casts, the greens and oranges of my images really popped without appearing overly saturated.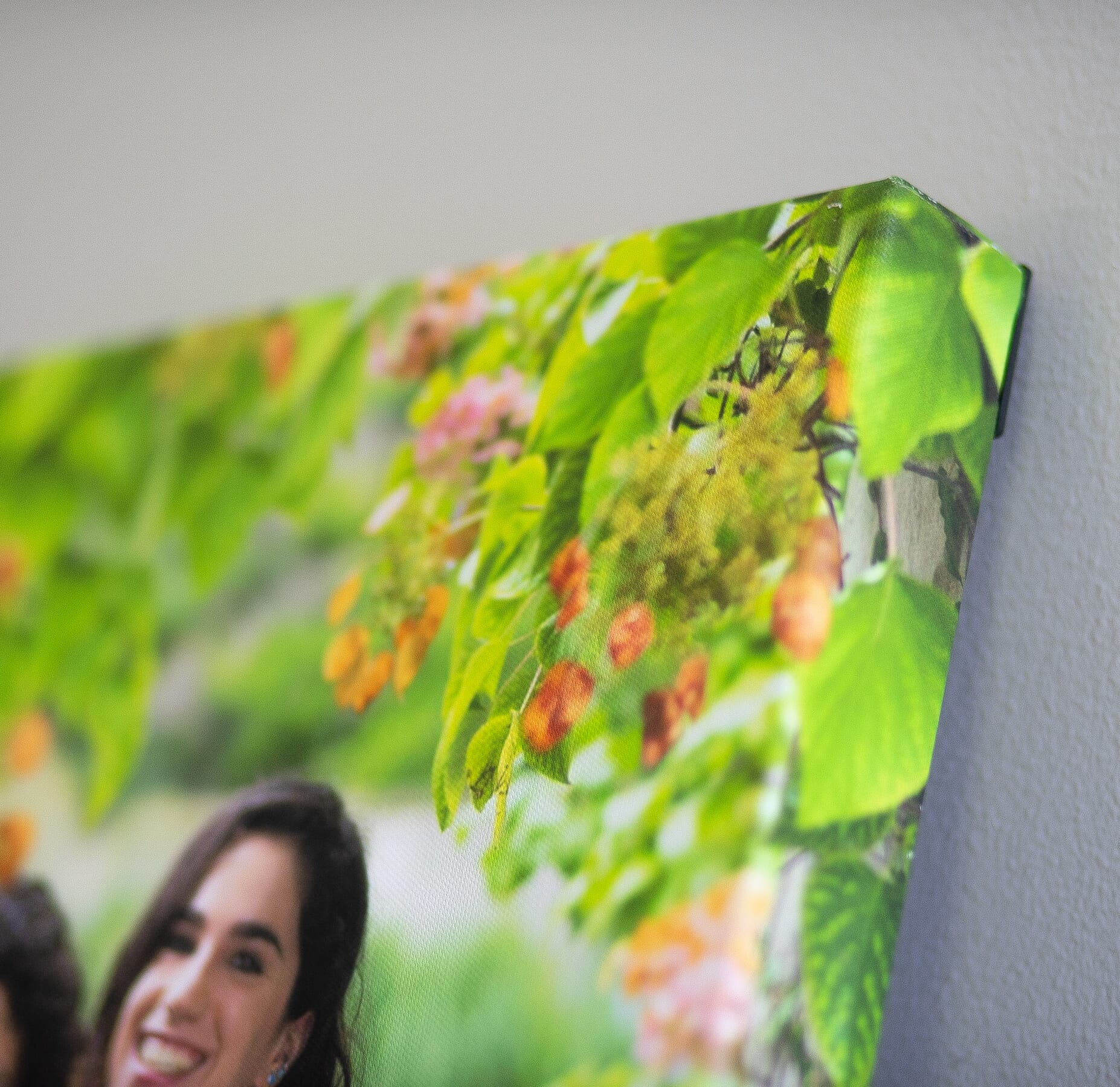 Though matte materials sometimes tend to flatten out tones, the matte canvas I received had a rich array of shadows and highlights. Details remained sharp, and the enlargement process didn't seem to produce any distortion or pixelation.
Ready to Hang
One great thing about picking up a canvas print in-store is the lack of time spent in transit. Secure in a sturdy cardboard box, my canvas didn't have to endure the bumps and bruises that come with riding in the back of delivery trucks.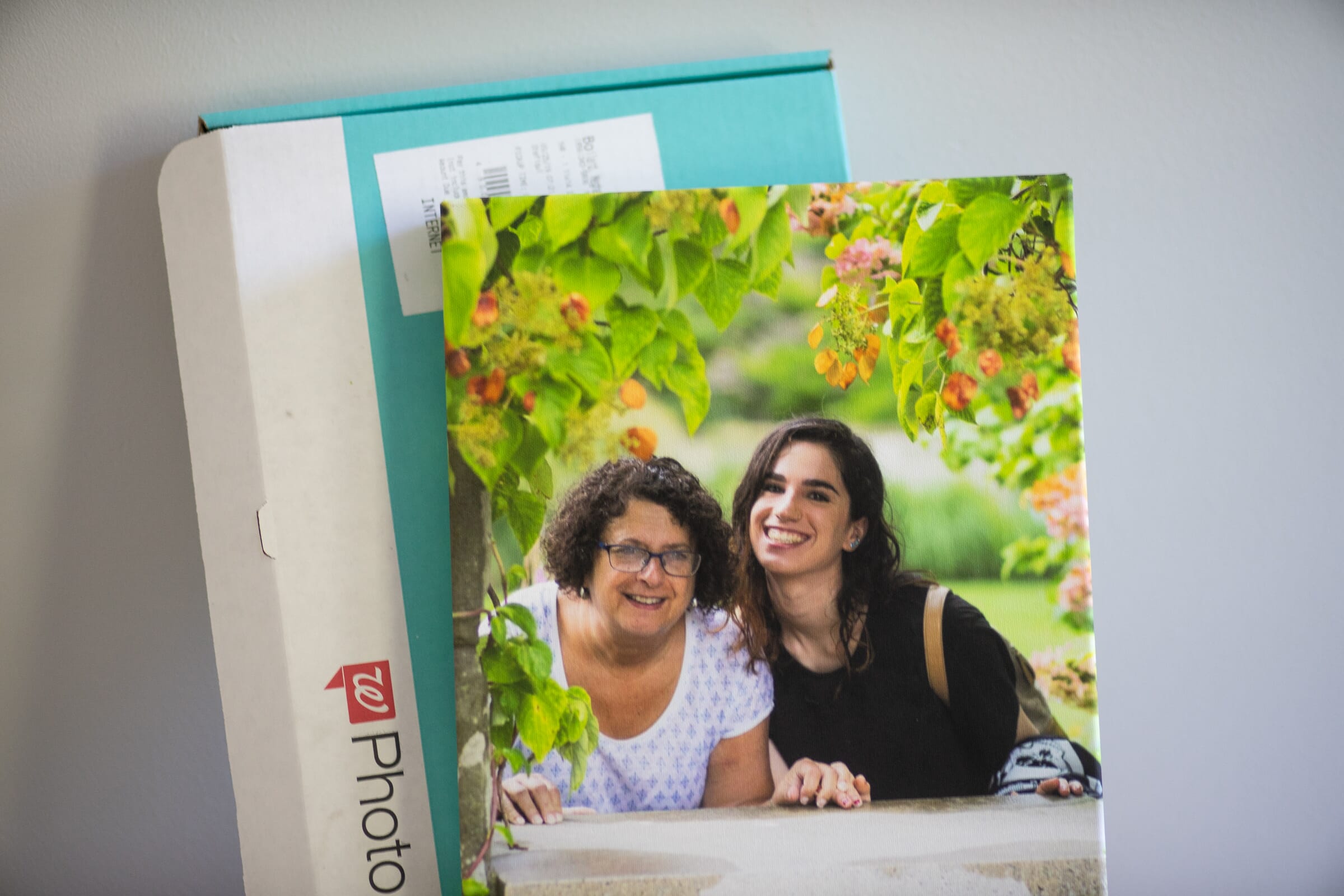 Aside from its lack of physical imperfections, the canvas comes with a saw-tooth hook already screwed securely to its back. That means that orders require little-to-no prep work from unwrapping the packaging to hanging on the wall.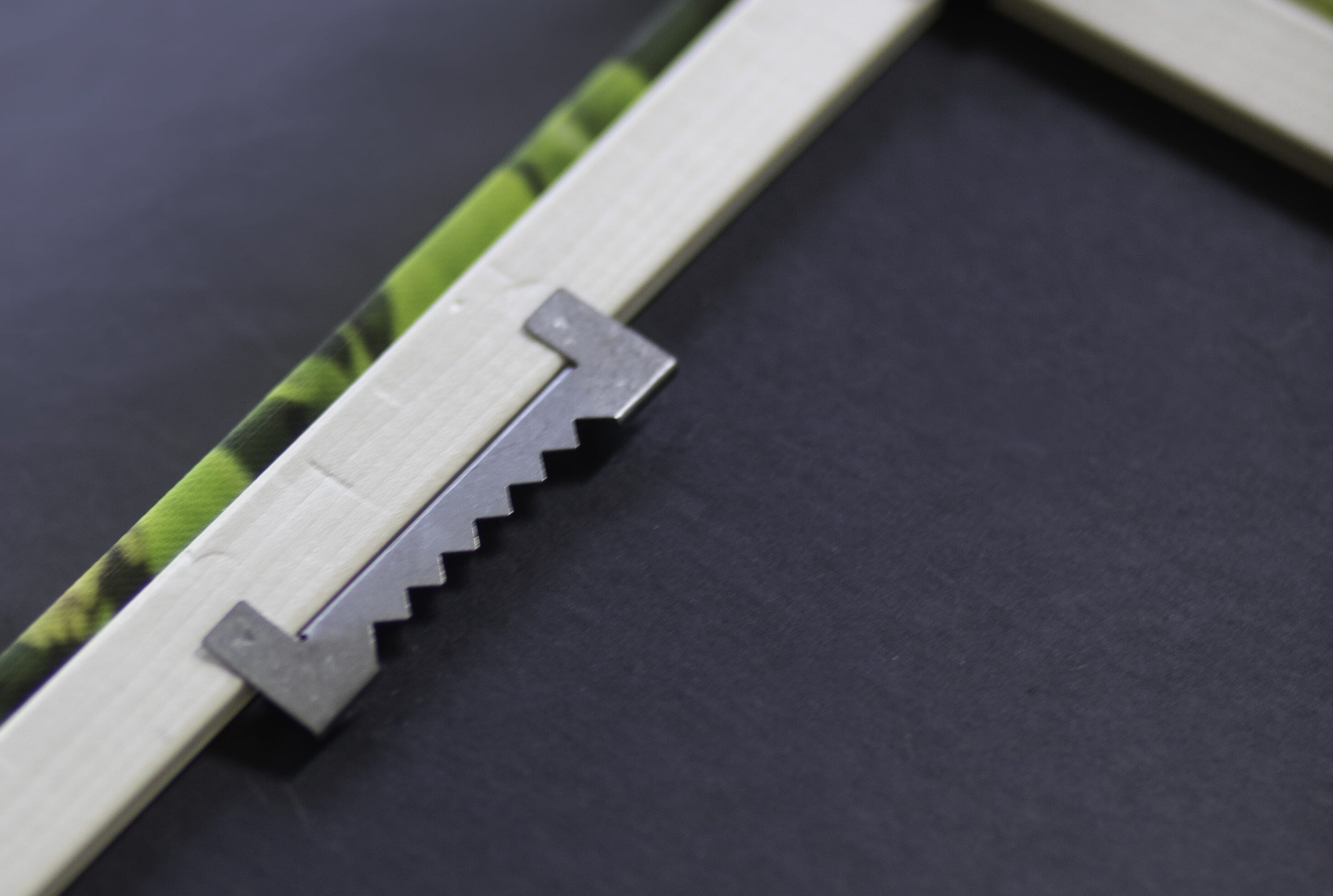 Walgreens even has a limited number of black floating frames available in-store. Though they only come in a few sizes, the thought of having a framed, wall-ready piece of art ready within the span of 24 hours is certainly tempting.
Mystery Materials
Unfortunately, there's little information available about what goes into a Walgreens canvas print. In our experience, that's a red flag to be wary of.
Though the construction of the piece seemed solid, the canvas itself felt cheap. The surface was a little chalky, and it didn't seem like there was any sort of protective layers in place to prevent scratches.
For those looking for an heirloom meant to withstand years of wear and tear, Walgreens may not be the choice for you. Without concrete information on the materials used, the longevity of these canvases is anyone's guess.
Comparing Prices
If you're coming to Walgreens looking for a bargain, you may be surprised to learn that it is not the least expensive option out there. When looking at price tags alone, they may seem to be one of the more affordable options. However, Walgreens lacks the frequent flash sales that online print shops often host.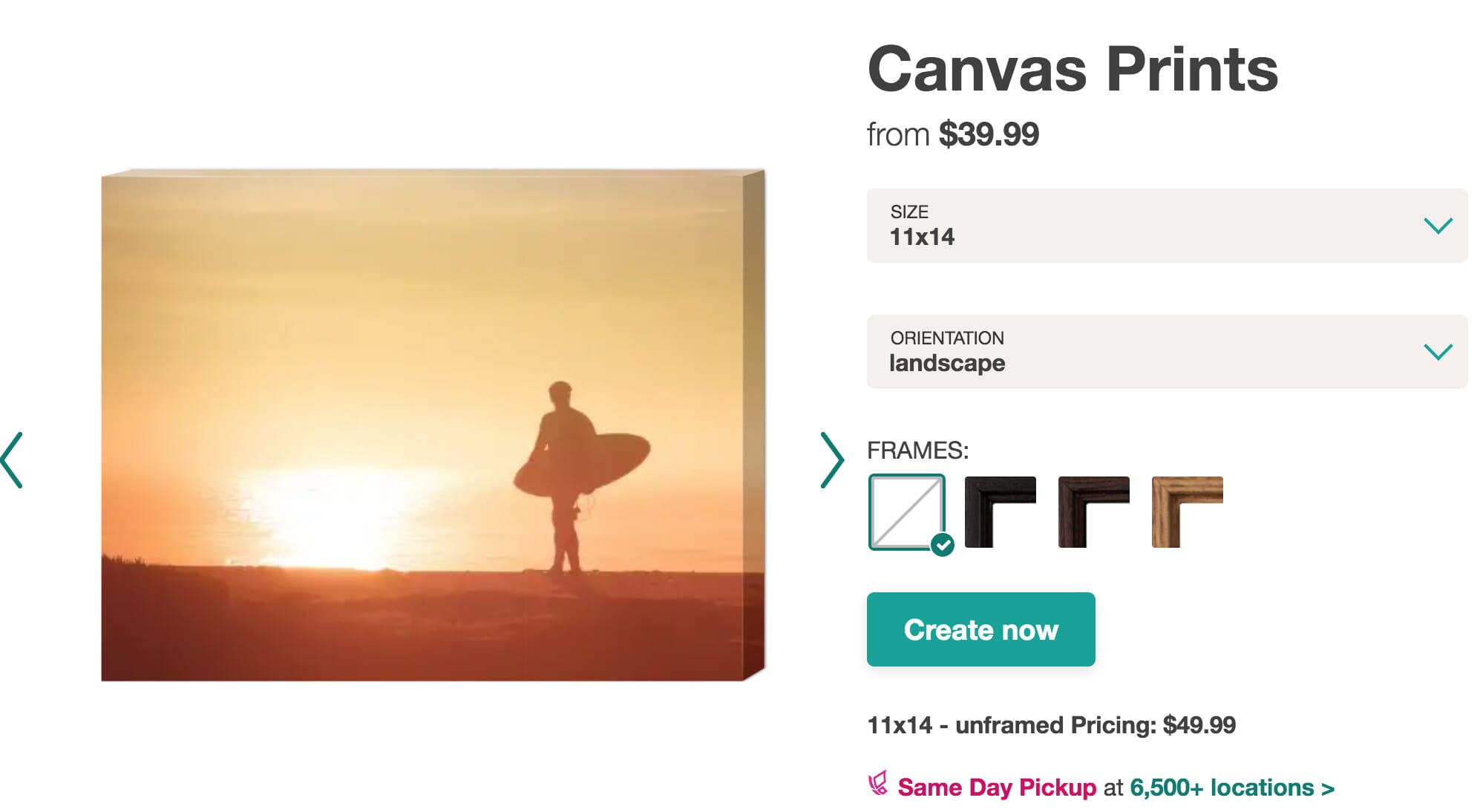 For instance, I ordered a 11×14″ print from Walgreens for $49.99. The equivalent order from competitor CanvasChamp has a base price of $72.99, which is significantly pricier. However, CanvasChamp almost always has one promotion or another that brings the price of their 11×14″ prints below $10 each.
Our Take on Walgreens Canvas Prints
So, where does all of this leave Walgreens canvas prints?
In short, there's a time and place for this product. It's not the most glamorous, and it lacks the strict oversight that other operations have going for them. It doesn't even boast the lowest price tag of the bunch.
But that doesn't mean that this humble option doesn't have a few tricks up its sleeves. With surprisingly good image quality, Walgreens can supply you with a vibrant canvas in less than a day. For those seeking acceptable quality at lightning-fast speeds, this service can't be beaten.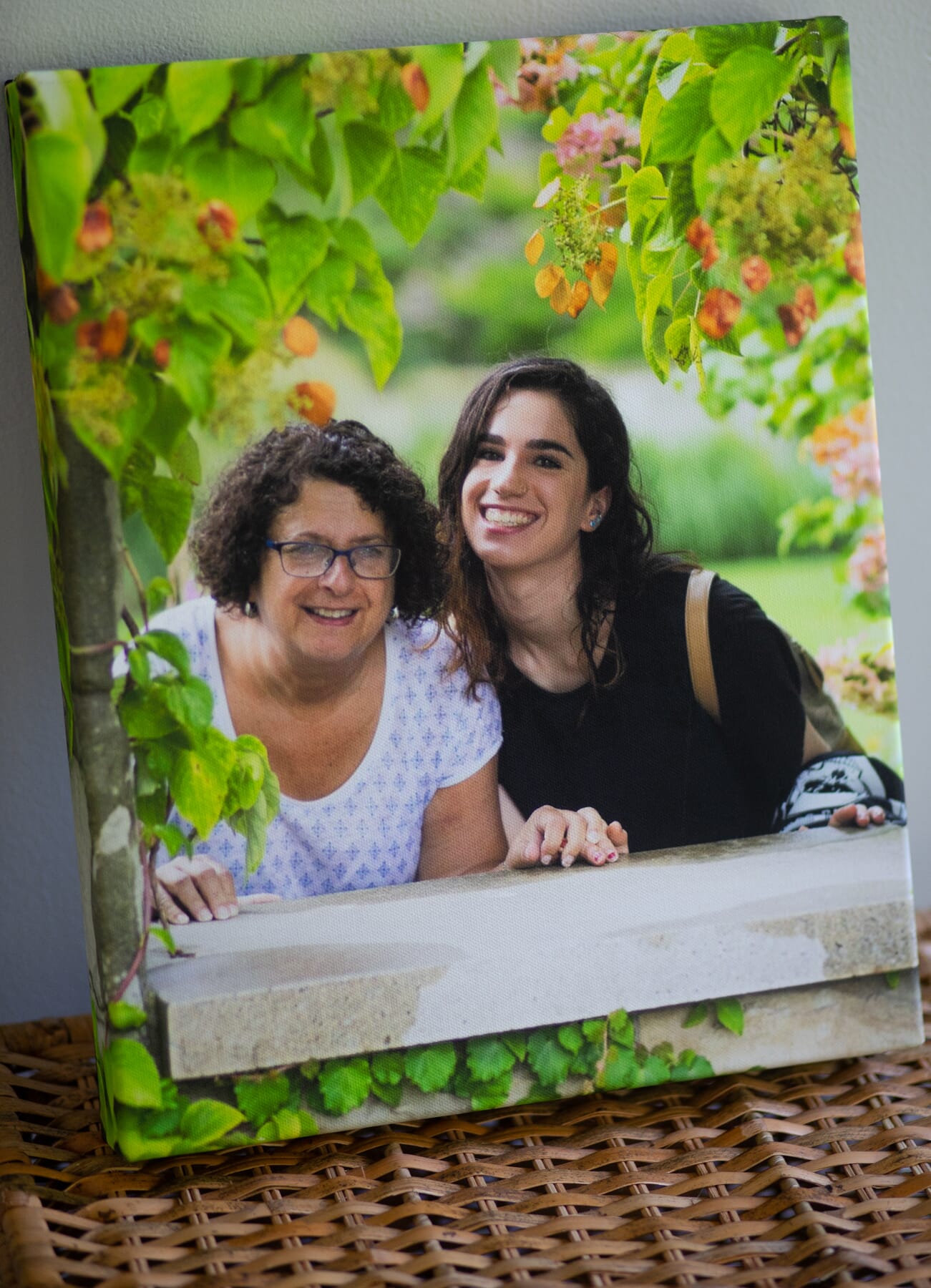 It's unlikely that we'll turn to the pharmacy for gallery-ready prints any time soon. But, when it comes to last-minute gifts and accessible artwork at affordable prices, Walgreens has your back.