Our readers often ask us if they should get ON1 Photo RAW, Affinity Photo, or Adobe Lightroom. To make the choice easier for you, I have compared the main features of these three popular photo editing software solutions:
One area that Adobe Lightroom has always been notoriously slow is in loading RAW files in the library. The larger the file size the longer you will have to wait before your photos open for preview.
Sorting, calling, and marking photos is an important step before you get down to the main post-processing work. Adobe Lightroom has never been quick enough for this job.
ON1 Photo RAW allows you to speed up your post-processing workflow. Think of it as a necessary step before you pull your images into Adobe Lightroom, but one that guarantees less of that hair-pulling experience after each photoshoot.
The software itself loads pretty quickly on your computer; something that's very reassuring after the constipated experience with Photoshop and Lightroom. The importing photos bit is where it really blows your mind.
Related: ON1 vs Luminar
An average 50MB RAW file opens up in the blink of an eye. Multiply that with a whole folder weighing several gigs and Perfect Browse 10 still hold its own. Just a couple of seconds is all that it needs.
Scrolling through images is as easy as holding down the arrow keys. It's an experience that's bound to bring a smile to your face (and that's a big thing).
Exporting images to popular applications is easy too. Perfect Browse 10 is primed to work with Photoshop, Lightroom, and Aperture.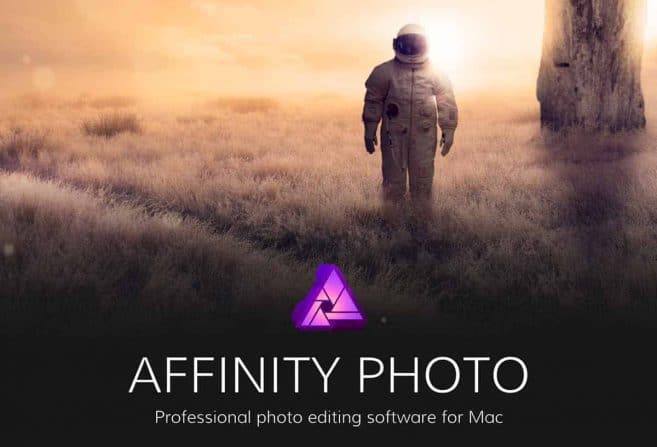 Affinity Photo, designed by Serif Europe, is a solution that's designed for Mac and Windows.
On a Mac, the software is a better performer in terms of usability when compared with Lightroom.
Image importing, dragging, zooming, and panning works a good deal smoother than Lightroom. The best thing is the software is very affordable. You can download a standalone copy for under $30 and that's something that gives it a considerable edge over Lightroom or Photoshop.
Working on Affinity Photo is a much more pleasurable experience; simply because it occupies a larger screen reality when compared to Adobe Lightroom on a Mac and the basic functions of importing photos to your Mac and flipping through them is a lot quicker and user-friendly.
There are different modes inside Affinity Photo for different tasks. They are referred to as Persona. Need to work on post-processing of a photo? Turn on Photo Persona. This 'Persona' offers you all the intuitive options that you would normally find in Photoshop.
There are other persona options such as Develop Persona which has more Lightroom-like development tools. The other two Personas are Liquify, which is similar to the feature on Photoshop, and Export Persona which offers options to export an image.
Affinity Photo is definitely a good option to go especially if you don't like to get Lightroom.
There are some shortcomings like facial recognition, HDR, and advanced HDR modes; things that still keep the crown of the best photo editing software firmly on the head of Adobe Photoshop Lightroom. These will hopefully be incorporated in the near future.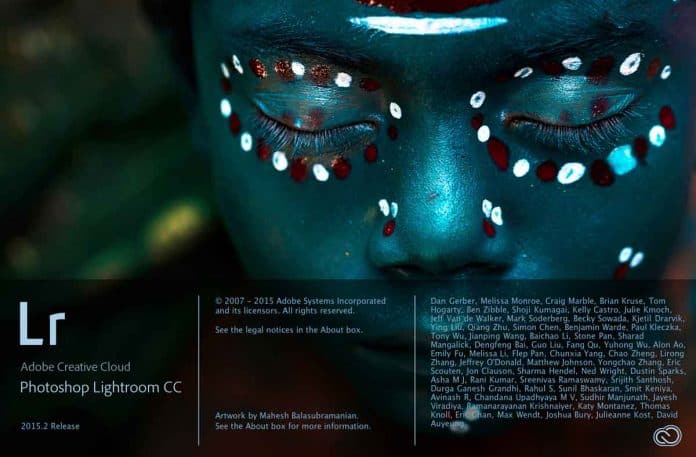 Adobe Lightroom started off in a much simpler avatar when it was first launched. It still does all of the original functions though it has evolved manifold from the first version.
You can now accomplish a large part of the basic post-processing work (that you would normally do in Adobe Camera RAW) in Lightroom.
One thing that Lightroom was, however, never known for is speed. This is one checkbox that no photographer would ever happily tick against Lightbox. Interestingly, the primary function of Lightroom was to assist in culling hundreds and thousands of photos.
But all that changed when Lightroom 6 and the Creative Cloud Plan was launched.
Performance, and I mean loading performance, has reduced significantly. But still, this is one area where Adobe has room for improvement and also the reason why Perfect Browse 10 finds a place on this list of the best photo editing software.
Lightroom is my favorite when I need quick edits. Definitely, for more complicated editing I still import my images to Photoshop. But for the most part noise reduction, exposure adjustment, tonal adjustment, HDR, panorama stitching among other things have found a new platform in Lightroom.
A good thing about Lightroom is the ability to use presets. You could make presets of your own, using your very own selective steps for basic post-processing. Else, if you want something very specific, try downloading some of the hundreds and thousands of presets designed by other photographers and photo editors.
I am a big landscape fan and this is one area I spend a lot of my shooting time. Evidently, I am excited about the new HDR and Panorama modes that are now available in Lightroom.
Earlier, creating an HDR image in Photoshop involved some extensive work or you had to use other Software solutions like Photomatix.
Even if Lightroom is doing a pretty good job on HDR you may still want to get Photomatix or Aurora HDR in addition to Lightroom or as a plugin, as it is an awesome piece of software!
Lightroom now does HDR processing in a few seconds and it even aligns the images and ghosts them while at it. That's not all.
Lightroom now has facial recognition feature and this is something that Adobe Capture users always bragged about. The new feature works rather well too.
Conclusion
So, the verdict is out in this debate for the best photo editing software?