Photoshop is the dominant raster graphics creation program. In this article, however, we look at the best Photoshop alternatives. Although Adobe Photoshop is a great tool for both photo editing and raster graphics creation, it isn't the only choice. Users have a myriad of excellent programs that offer similar editing capabilities.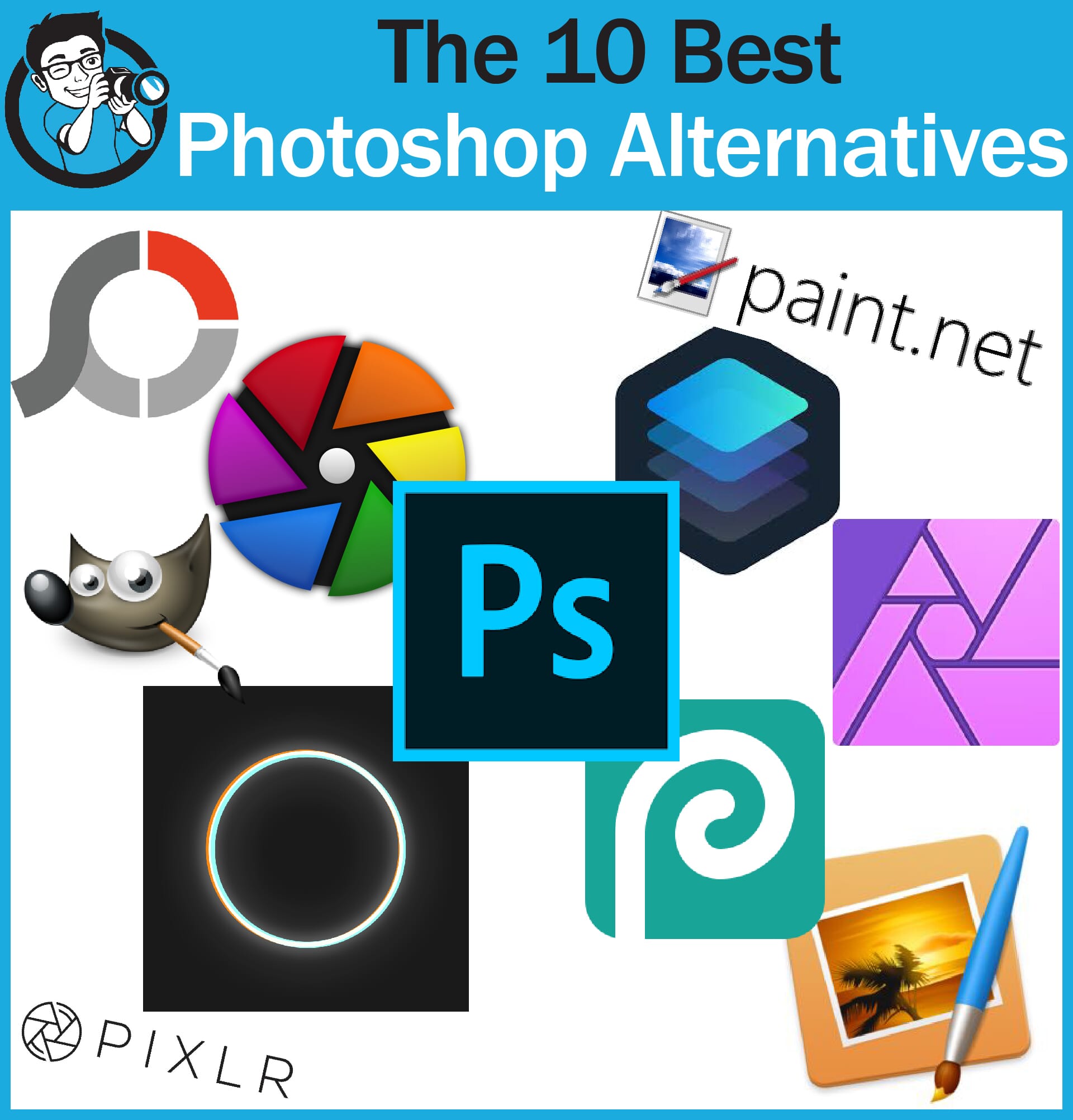 What to Look for When Choosing Photoshop Alternatives
Let's first look at the features that Photoshop offers. This will allow you to make an informed decision when looking at alternative Photoshop options. Photoshop is one of the oldest raster graphics editing programs. Since its initial release, the program has evolved immensely. It now offers a myriad of high-quality features such as:
Crop, rotate and flip tools
Gradient and color fill
Advanced brushes with the ability to create custom brush sets
Image adjustments including hue, saturation, and brightness
Ability to create complex layered images
Export capabilities for a range of file types such as PNG, JPEG, & GIF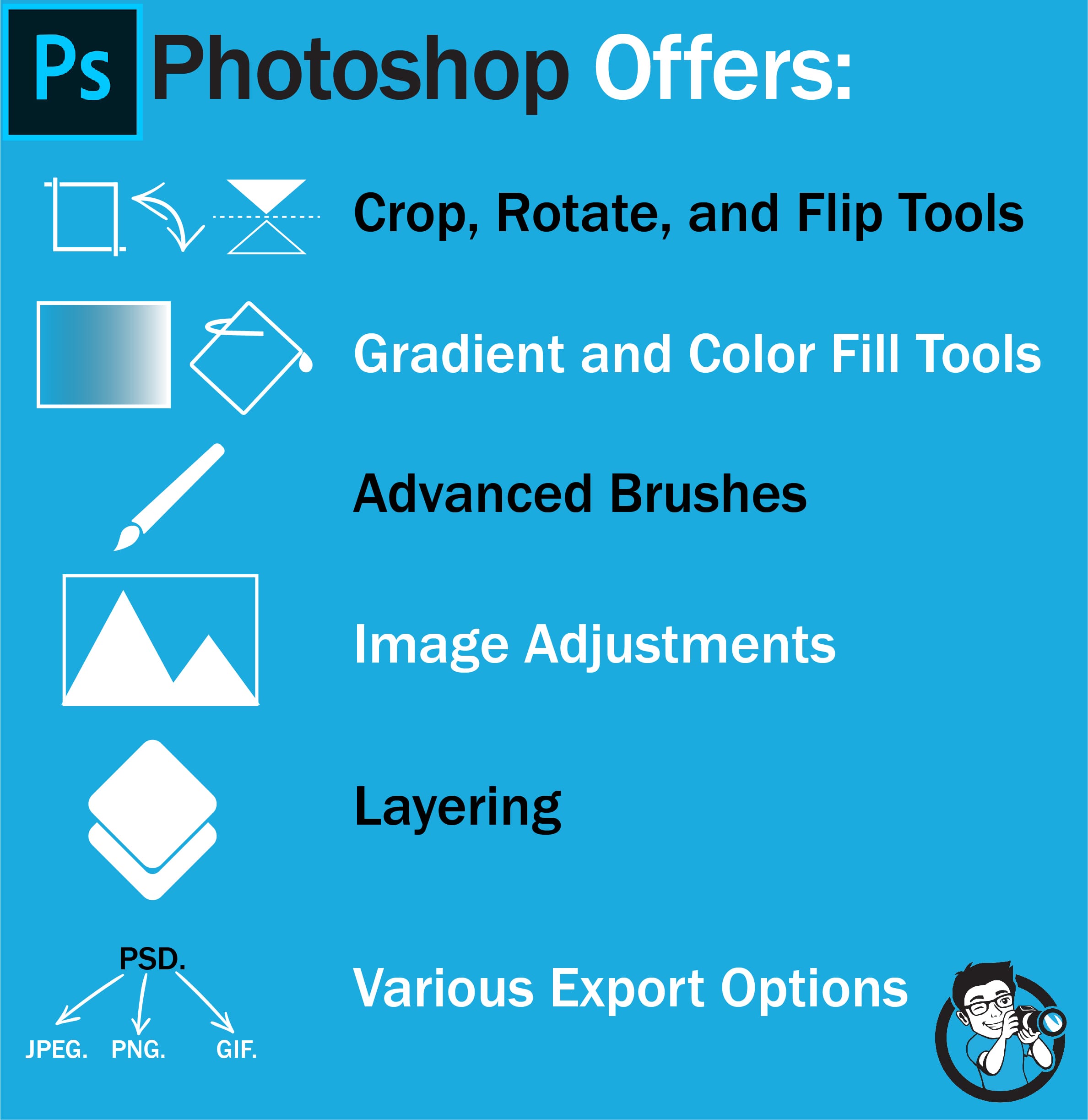 As you can see, Photoshop has an array of awesome features. It is not just the features, however. The program itself is easy to use – the tools are arranged in a logical manner and everything is easy to operate. Furthermore, the program is powerful – users can create complex images, or edit photos quickly and effectively. When choosing Photoshop alternatives, you must bear these pointers in mind.
These 10 photo editing programs are currently the best Photoshop alternatives:
General Info
Cost – Free
Platforms – Windows / MAC / Linux
Notable Feature – Customizable interface for ease of use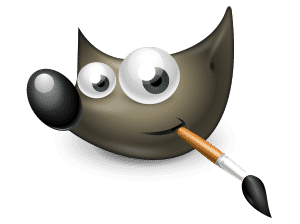 GIMP is another long-standing program that has been available for just as long as Photoshop. It has always served as one of the best Photoshop alternatives. First and foremost, this program is free and open source. This means that the source code can be edited. Moreover, it means there is a fantastic community working on the advancement and development of the software.
Fully-fledged raster graphics can be created using GIMP. It has a myriad of excellent features such as gradients, fill buckets, paintbrushes, and transformation tools. Furthermore, GIMP also features a selection of filters and adjustments. The program is easy to install and works on a myriad of systems including MAC, Windows, and Linux. Moreover, the customizable interface is fantastic for users. Performance-wise, GIMP excels – it can handle large graphics with ease. Finally, GIMP has support for a range of file types including TIFF, JPEG, PNG, PSD, and BMP.
Screenshots / Sample Images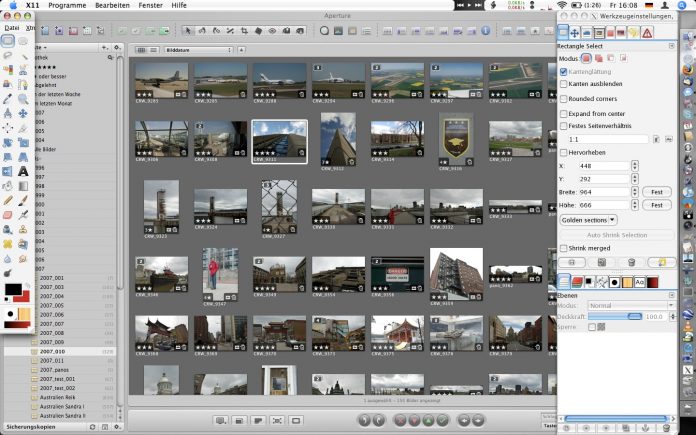 General Info
Cost – $6.99

Platforms – Windows
Notable Feature – Range of cool special effects and filters


Paint.net is another excellent editing and graphics creation program. This software is available as a free trial. Furthermore, the full version costs just $6.99 – this hardly breaks the bank. In addition to this, the program is available on both Windows and dotPDN systems. The installation and download file is easy to use.
What can you expect from Paint.net? It has both raster graphics tools and advanced photo editing features. Users can edit their photos to great detail using a myriad of adjustment tools such as contrast, brightness, and temperature. Furthermore, it is possible to edit full-size RAW photos. The editing is non-destructive therefore users can undo any unintentional changes.
Related Post: 20 Photoshop Tips That Will Make Your Pictures Look Amazing
As one of the best Photoshop alternatives, Paint.net also has an excellent toolset for graphics creation. The left-hand toolbar, for example, contains items such as crop, shape drawing, brushes, and fill tools. Moreover, there is a full-color histogram and the ability to work with layers.
Screenshots / Sample Images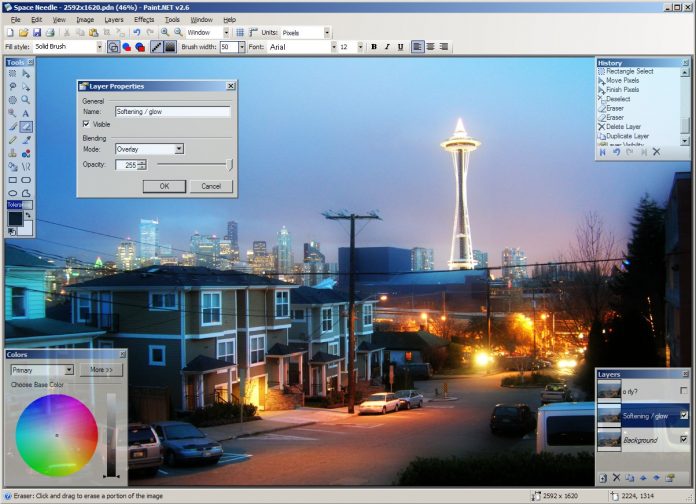 General Info
Cost – Free

Platforms – Web browser – Requires Flash
Notable Feature – Can be used in any modern web browser


If you want to edit photos or create graphics quickly, Pixlr is a fantastic tool to use. This is a browser program that is used via a web browser. To use the program, you must have a modern browser such as Google Chrome, Opera, or Firefox. Moreover, you must also have Flash enabled. Once you open Pixlr in a browser, the whole program opens complete with toolbars and different viewing tabs.
Pixlr provides a heap of awesome tools such as pencil tool, brushes, clone stamp, spot heal tool, and text. The main toolbar is easy to use – each tool has a tooltip.
Aside from the basic toolset, there is also the main toolbar at the top of the screen. This contains menus such as image, layer, adjustments, and filters. Using the adjustments, users can alter basic image parameters. Furthermore, using the layer menu, users create a layered structure for editing which offers greater creativity. Pixlr really is easy to use – for basic editing and graphics creation, this browser program is an excellent choice.
Screenshots / Sample Images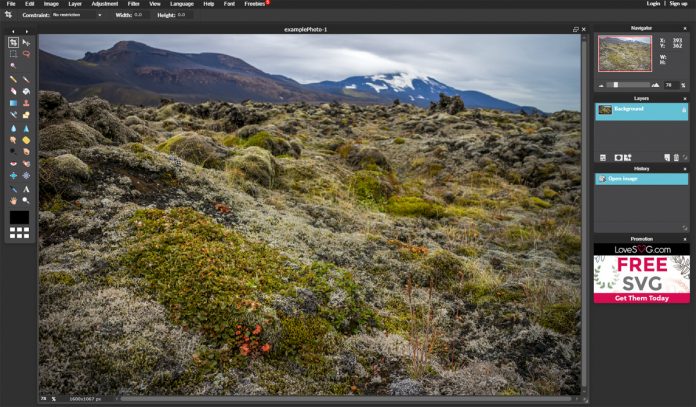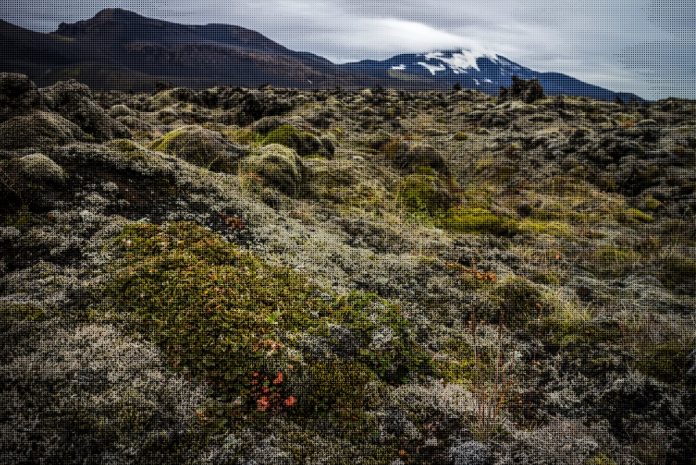 General Info
Cost – $39.99

Platforms – MAC
Notable Feature – Pre-made templates for different platforms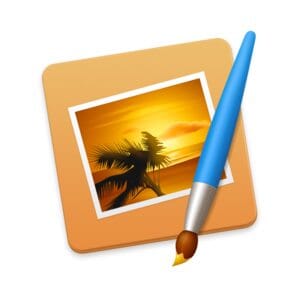 Pixelmator is an excellent editing program for MAC devices. The editor has a myriad of awesome tools for both graphics creation and photo manipulation. Pixelmator 1.4 is quite extensive. Users can create detailed graphics complete with a myriad of layers and styles. Furthermore, all changes made to the images are non-destructive – any change can easily be undone.
The basic processing and power of the program are excellent. Users can easily manipulate large images and multiple files. As you would expect, the program also features all the basic editing tools you require – crop, rotate, transform, brushes, and gradients for example. Moreover, users also utilize a myriad of preset templates for different image sizes.
Screenshots / Sample Images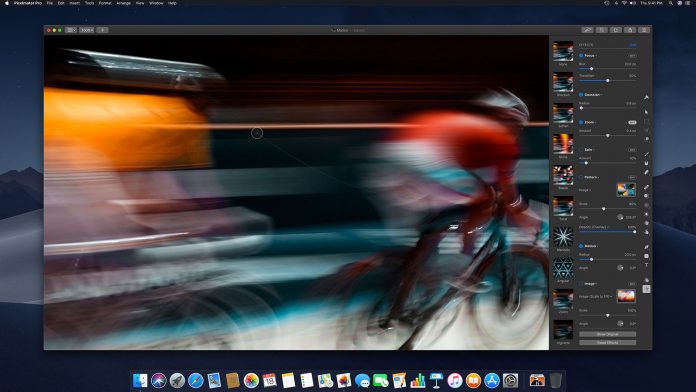 General Info
Cost – Free

Platforms – Web browser / Windows / MAC
Notable Feature – Ability to edit PSD files from Photoshop


Photopea is another excellent browser-based photo editor. There is a full downloadable version of the software available too for Windows and MAC devices. The browser version looks fantastic and operates smoothly – it does not require Flash either. There are adverts that display when using the browser version, but they are not obtrusive.
Using this program, users can edit and create different image file types such as PSD, XD, XCF, and RAW. Moreover, Photopea provides full control over the editing process. Using the adjustment menu, users can edit image attributes such as exposure and curves. Furthermore, there are a plethora of creative tools such as patch tool, healing brush, text, gradients, and fill colors. The end products are of excellent quality, and images can be exported using advanced settings.
Screenshots / Sample Images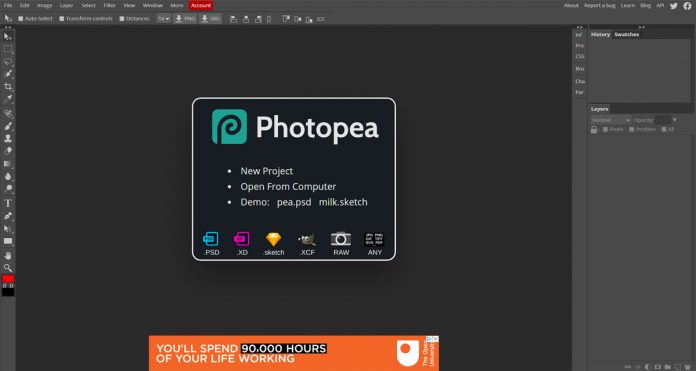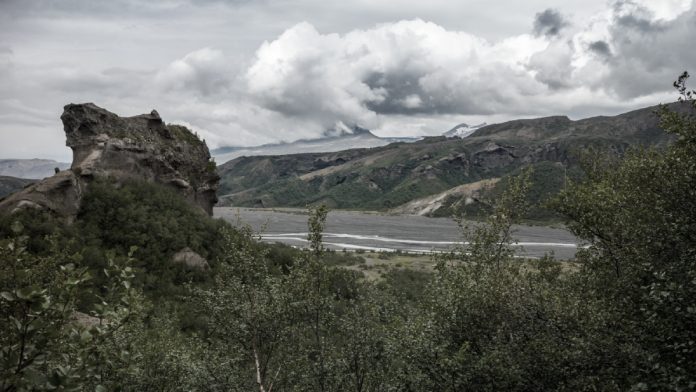 General Info
Cost – Free

Platforms – Windows / MAC / Web browser
Notable Feature –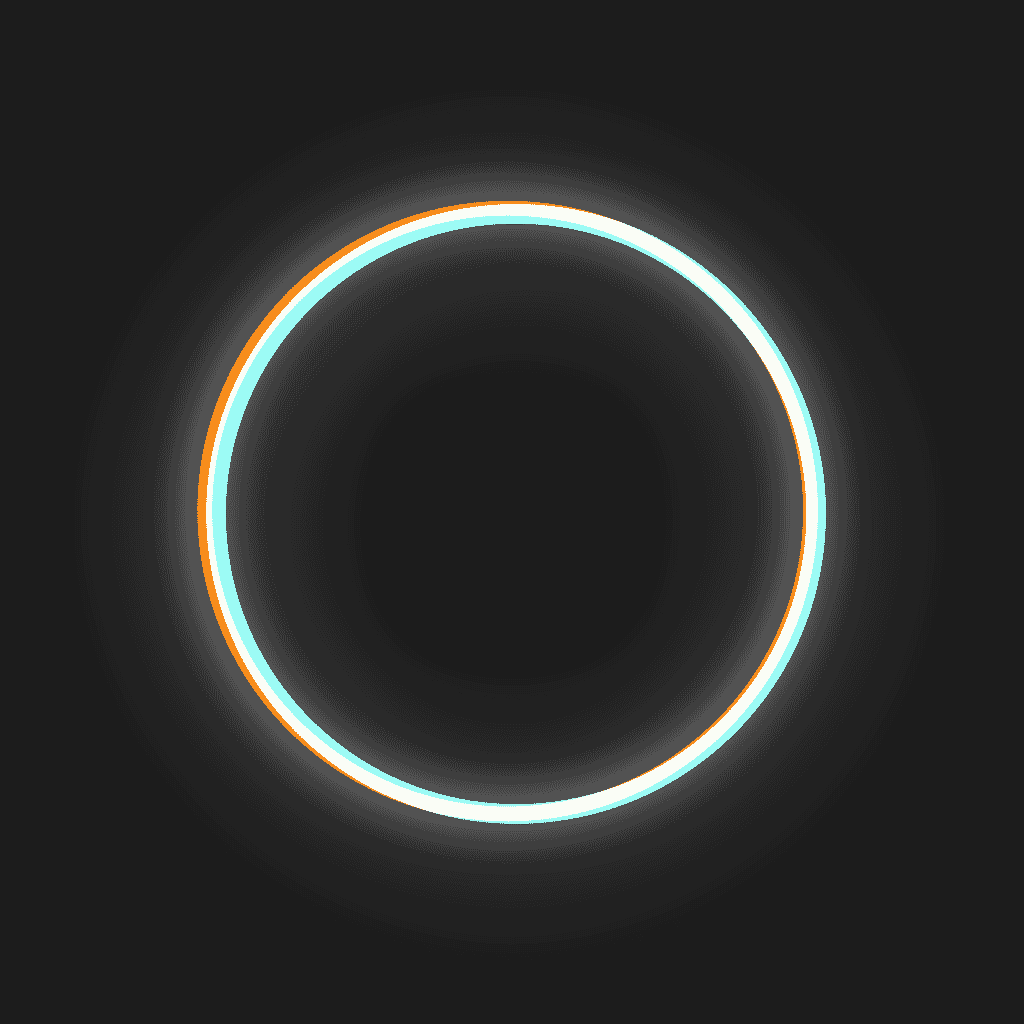 When using the browser version of Polarr, users can choose from 3 different themes. Furthermore, the overall layout and toolset are extremely simple and easy to use. The program has a minimalistic approach to editing and looks fantastic. This is primarily a photo editing program – it still serves as one of the decent Photoshop alternatives, however.
Related Post: Best Photoshop Overlays
The program has a basic selection of editing categories – crop, filters, light, color, effects, overlays and face tools. Furthermore, there is also various importing and exporting features. The light tool allows users to edit light parameters such as exposure and brightness. Alternatively, the overlays tool gives awesome effects that can be imported over your photo – effects include lens flare, for example. If you require basic editing tools for photos, Polarr is a superb program to use.
Screenshots / Sample Images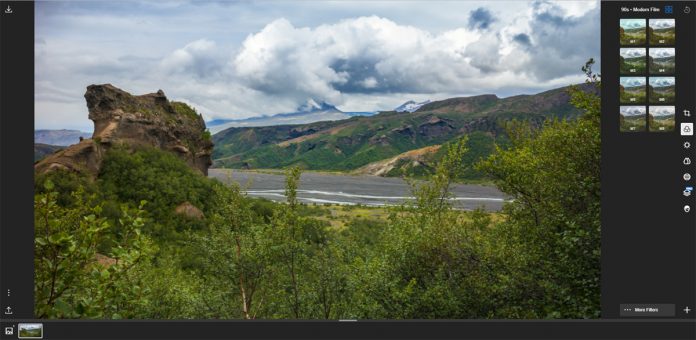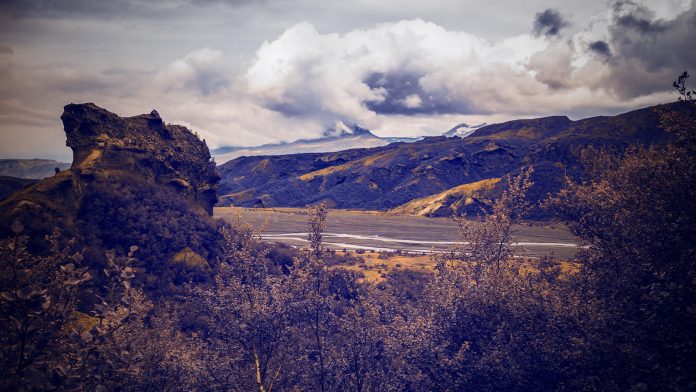 General Info
Cost – Free

Platforms – Windows / MAC / Linus
Notable Feature – Full RAW editing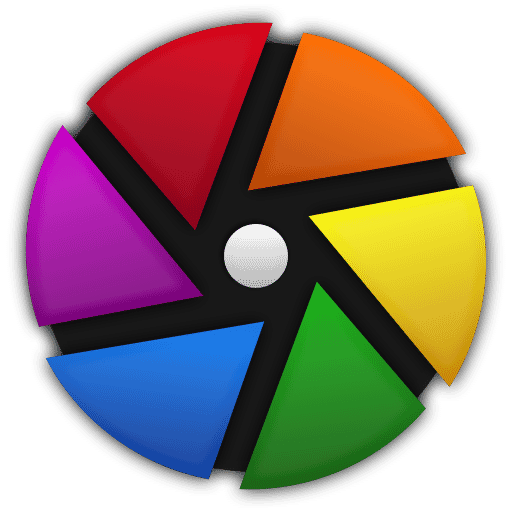 Darktable uses an extremely similar layout and toolset to Adobe Lightroom. To that end, it serves as a strong Photoshop alternative. Furthermore, Darktable is completely free to use – it is open source and anyone can contribute to the code and development.
Using Darktable, users have full control over the RAW editing process. Details such as clarity, contrast, saturation, and highlights are altered using sliders. Moreover, different pre-set filters can be applied to create stylish photo edits. Darktable also has extensive photo management options. Ratings such as stars and colors give photos relevance. Moreover, keywords are applied to photos. These different ratings allow users to effectively search for their photos.
Screenshots / Sample Images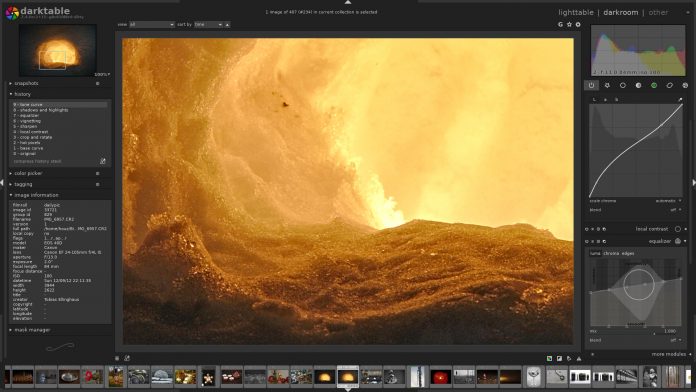 General Info
Cost – $64.00
Platforms – Windows / MAC
Notable Feature – Accent AI editing filter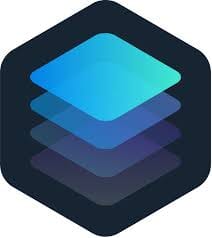 Skylum has created an excellent editing program that, apart from being the best Lightroom alternative, is also a great Photoshop alternative.
Luminar 4 has excellent performance. Moreover, it can speed up the editing process through a series of AI-enhanced filters. Accent AI 2.0, for example, is an automatic filter. Moreover, the technology analyses your photos and picks out the best possible edit. Sky enhancer, on the other hand, analyses the sky of landscape photos and automatically improves detail and saturation.
Related Post: Luminar 4 Review
Tools such as these enable users to edit large volumes of photos in a short time period. Luminar, similar to Lightroom, has photo management features. Users can manage and rank their photos effectively using star ratings and folders.
Screenshots / Sample Images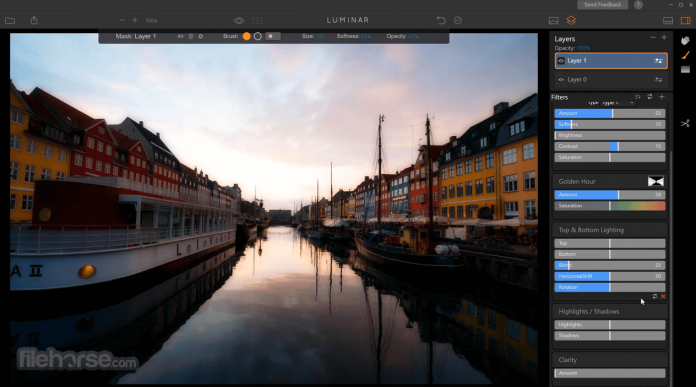 General Info
Cost – $48.99

Platforms – Windows / MAC / iPad
Notable Feature – HDR merge capabilities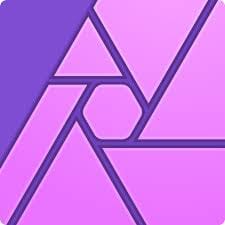 Affinity Photo is a well-known product that has an onslaught of fantastic features. This program is predominantly a photo manipulation program. Users can edit RAW photos in a non-destructive environment. Furthermore, users utilize a plethora of tools such as HDR merge, panorama stitching, focus stacking, and 360 image editing. The interface is easy to use and the program works efficiently.
Furthermore, users can edit basic image parameters such as brightness, exposure, highlights, and shadows. The retouching capabilities and performance make this one of the best Photoshop alternatives available.
Screenshots / Sample Images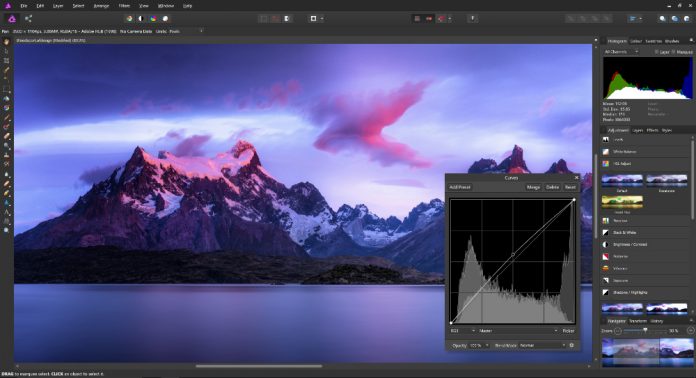 General Info
Cost – Free and Pro versions available

Platforms – Windows / MAC
Notable Feature – Create awesome photo collages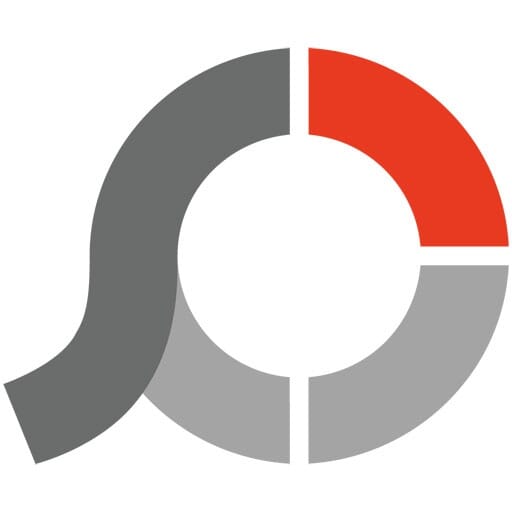 Photoscape X is a cool photo editor and graphics design tool available for both MAC and Windows devices. The free version has an abundance of features. If you want, however, the Pro version is available to purchase too. The price is cheap and you gain access to a myriad of other features and tools.
Using Photoscape X, users are able to add a huge array of colors and filters onto their photos. The program has a large library of filters – these recreate different image styles such as retro or film. Moreover, there is a full set of basic manipulation tools too such as transform, crop, rotate, and exposure.
Photoscape X also features a useful "Cut out" tool – this allows users to cut out the background from an image. The program is excellent and offers fantastic editing opportunities.
Screenshots / Sample Images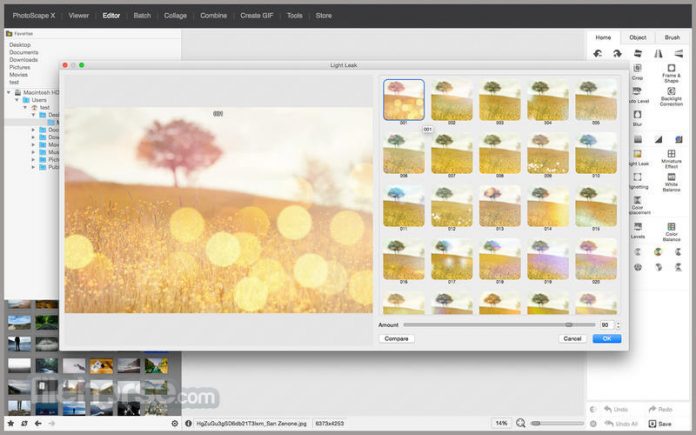 Why not try out some of the shortlisted Photoshop alternatives today? If you require a graphics creation, or photo editing tool, any one of these eleven top programs could provide a fantastic alternative. Free options such as GIMP and Pixlr allow you to create fantastic images without any associated cost. For hobbyists or amateur photographers, these programs could offer a viable method of photo editing, without breaking the bank.
Conclusion
Now we've run through the best photoshop alternatives, it's time for you to go ahead and try them out and see which you prefer. Since most of these options are free or offer trials, you can sample a good selection! Once you've set your eyes on one program, you can work on producing edited masterpieces. If you're unsure how to start editing your photos, be sure to check out our tips!