There has never been a better time to pick up a camera. There has never been a better time to make images either. One of the best things to have happened to photography is the advent of digital technology.
It has ushered in an era where more and more people are taking up photography, be it professionally or as a hobby.
I wouldn't dare say that digital technology has directly resulted in an eradication of bad images. But it has certainly made it easier to make acceptable images. Not that we are seeing brilliant images every day, but it has certainly improved the overall quality of images being produced.
It has also improved the kind of images that we get to see on a daily basis. For example, it is indeed a very difficult thing to make a poor exposure using one of the automated shooting modes.
Related Post: Best Cameras for Nature Photography
For the different genres of photography, the advent of digital technology has been a rejuvenating factor.
Low light photography has been given a lease of life.
Outdoor photography has improved in leaps and bounds.
Underwater photography has been revolutionized and everyday moments are captured much more easily and spontaneously than it used to be with film.
Certainly, a lot more images are being made now than it used to be two decades ago. A lot more people have a camera on them 24/7.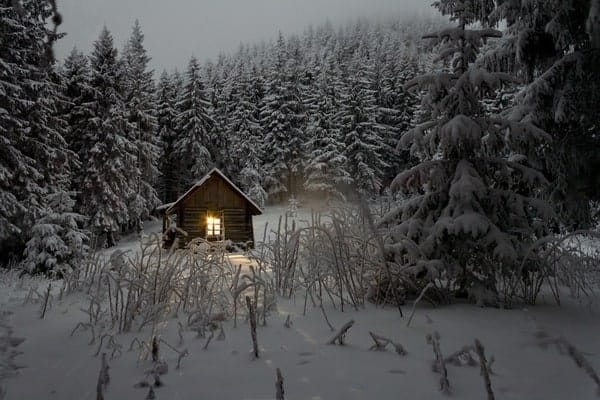 This long prelude was necessary. Because digital photography has been instrumental in the improvement of one particular genre, and that is – outdoor photography.
I referred to outdoor photography in one of the previous paragraphs. Outdoor photography encompasses a large area. There is a huge area that falls under outdoor photography.
Landscape, wildlife, outdoor portraitures, the bad weather itself is a wonderful sub-genre of photography that encompasses the adventurer and the photographer in an individual.
But today, I am only going to write about general landscapes and outdoor photography.
Related Post: Best Photography Holidays
Blue & Golden Hour, Clouds and Fog: Finding the Right Moment
The right moment translates into that instance when everything comes together inside a frame.
The right light, the right composition, the right amount of shadows and highlights to make a good photograph. The primary requirements of a good photograph are the right light and the right composition. We are going to learn about the first today.
As you evolve and make progress in your journey into the world of photography, you will come across the terms golden hour and blue hour. These are widely considered as to be the best times of the day when you can make good outdoor photos.
The Golden Hour
The golden hour is the hour and a half before the sunset and just about an hour right before sunrise when the rays of light travel almost horizontally across the land.
This light has the Midas touch, in a sense that it can magically transform everything it touches into a bright golden hue. This light is very soft, allowing you to slightly overexpose for the background/highlights and yet not get a washed out image.
I have always enjoyed making images during the golden hour. Together, they are easily the best time to take pictures outside. I really don't have to try too much in order to make great images during the golden hour. I have used both the front lighting and the backlighting techniques and have found the results to be equally impressive.
Related Post: Great Outdoor Photoshoot Ideas for Models (10 Locations)
The Blue Hour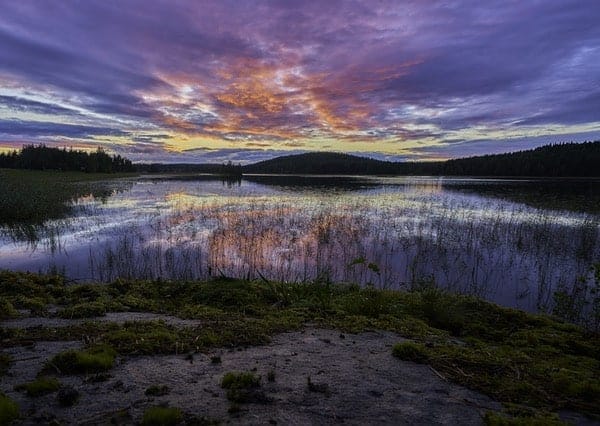 For about half an hour after the sun goes down, there is a window when the sky isn't completely black. It assumes a deep blue hue. The corner of the western sky is a combination of red and bright orange.
This time of the day is known as the blue hour. The blue hour can be used to make long exposures preferably light trails and fireworks. If you are interested in making light trails and fireworks photography I suggest that you aim to shoot a few images during the blue hour as well when there is a bit of light in the sky.
Related Post: Shooting During the Blue Hour (Great Tips & Recommended Gear)
The blue hour and the golden hour are not the only times when you can make good outdoor pictures. As they say, a photographer is limited only by his own imagination. I believe it to be one of the fundamental truths of photography.
Good light is all around. Sometimes you have to use your acumen to find it. I have often heard, and have said it myself during my formative years, that the mid-day sun is the worst possible type of light you can encounter as a photographer. This is because you get deep shadows and overblown highlights. But there are ways to counter that light.
If you absolutely have to shoot under the mid-day sun, try finding some shade. That will diffuse the light and help you get a better less contrasty exposure. I am obviously referring to portrait photography here.
Related Post: How to Make Amazing Landscape Photos with Your Smartphone
Landscape and nature photography requires a different approach under the mid-day sun. The problem is how to find some shade. Use an umbrella. You can ask a friend or an assistant to hold the umbrella high over the head of your subject, ensuring that nothing is in the frame. Trees are a good option too. But if the light is dappled it is not suitable. Walls are a great option.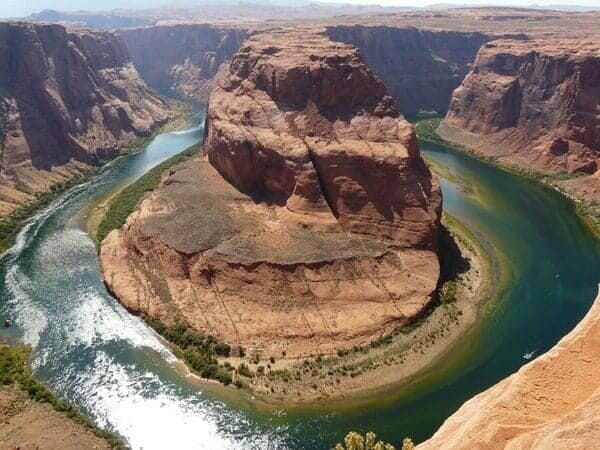 Sometimes though you don't need shade at all. Even with the mid-day sun glaring down upon a scene, you go ahead and make the image. Take a look at the image above.
What do you see? A horse-shoe bend? No. I see the Frankenstein monster. Look carefully. This effect would probably not have been achieved had it been overcast.
Related Post: Light is Extremely Important in Photography (Learn About it)
Clouds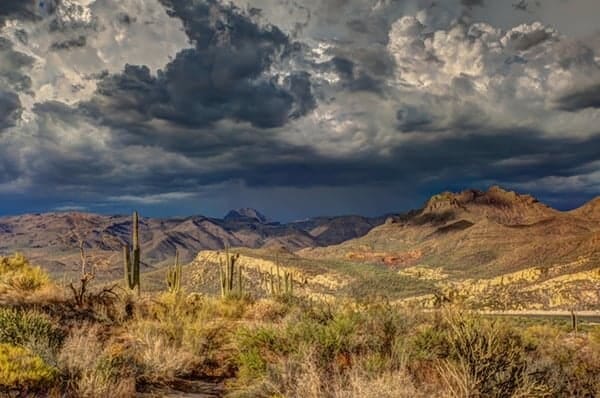 I dislike it when there are no clouds in the sky. Clouds are not only good for some natural shade, but they are also good for some textures.
Textures, like the one displayed above, can completely transform your landscape photos. When it is cloudy and or when rain clouds are hovering ominously over the horizon, it is easily one of the best time to take pictures outside.
Sometimes you have to employ innovative techniques when shooting such images. Sometimes you have to employ tools that will help you to capture the right effect. A graduated ND filter would be very handy in this case.
Fog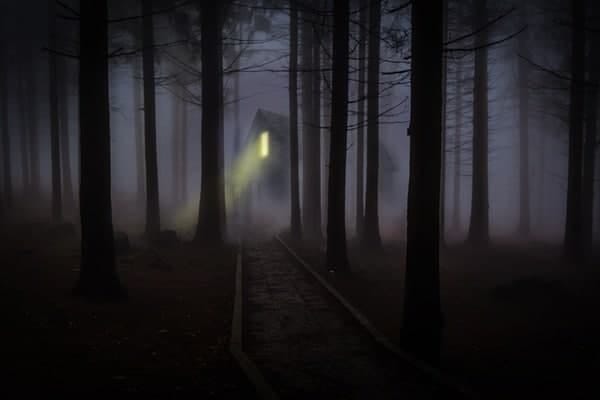 There is something mystic about fogs. Some people would never shoot when it is foggy. I don't mind shooting. I love it. There is an element of suspense when it is covered in fog. You can experiment and give it an effect which can be full of suspense.
Related Post: Best Outdoor Camera Settings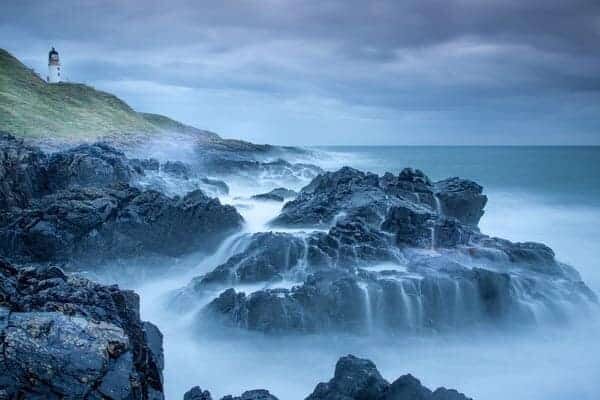 In the above image, that element of mystery and unknown has been captured beautifully.
Conclusion
No doubt you may have already deduced the same conclusion, as this piece will suggest in its final lines.
There is really no best time to take pictures outside. It all depends on the vision and the skills of the photographer. If these two are right any light is good light and conversely, any light is bad light.
A good photographer will know how to work with any lighting condition and still be able to make good images.
It comes from experience, knowledge of how to work with different lighting scenarios and of course a good knowledge of the equipment one uses to make his images.
Related Post: How to Make the Best Photos in a New City (9 Amazing Tips)