As a graphic designer and photographer, using a graphics tablet has become a staple in my workflow. I've been using the Wacom Intuos Pro Medium tablet for about a year now and I think it's about time I shared my thoughts on this powerful bit of kit. So I bring to you my Wacom Intuos Pro review.
When you buy through links on our site, we may earn a commission at no cost to you. We evaluate products independently. Commissions do not affect our evaluations.
Getting to Grips with the Wacom Intuos Pro
With any graphics tablet, there's always a learning curve for those who haven't used one before. The same applies to the Wacom Intuos Pro. Using a pen and tablet to control your computer screen is tough, it takes time to become comfortable with it. Now, in some cases, the time to adjust will be nice and quick, but other times it may be longer.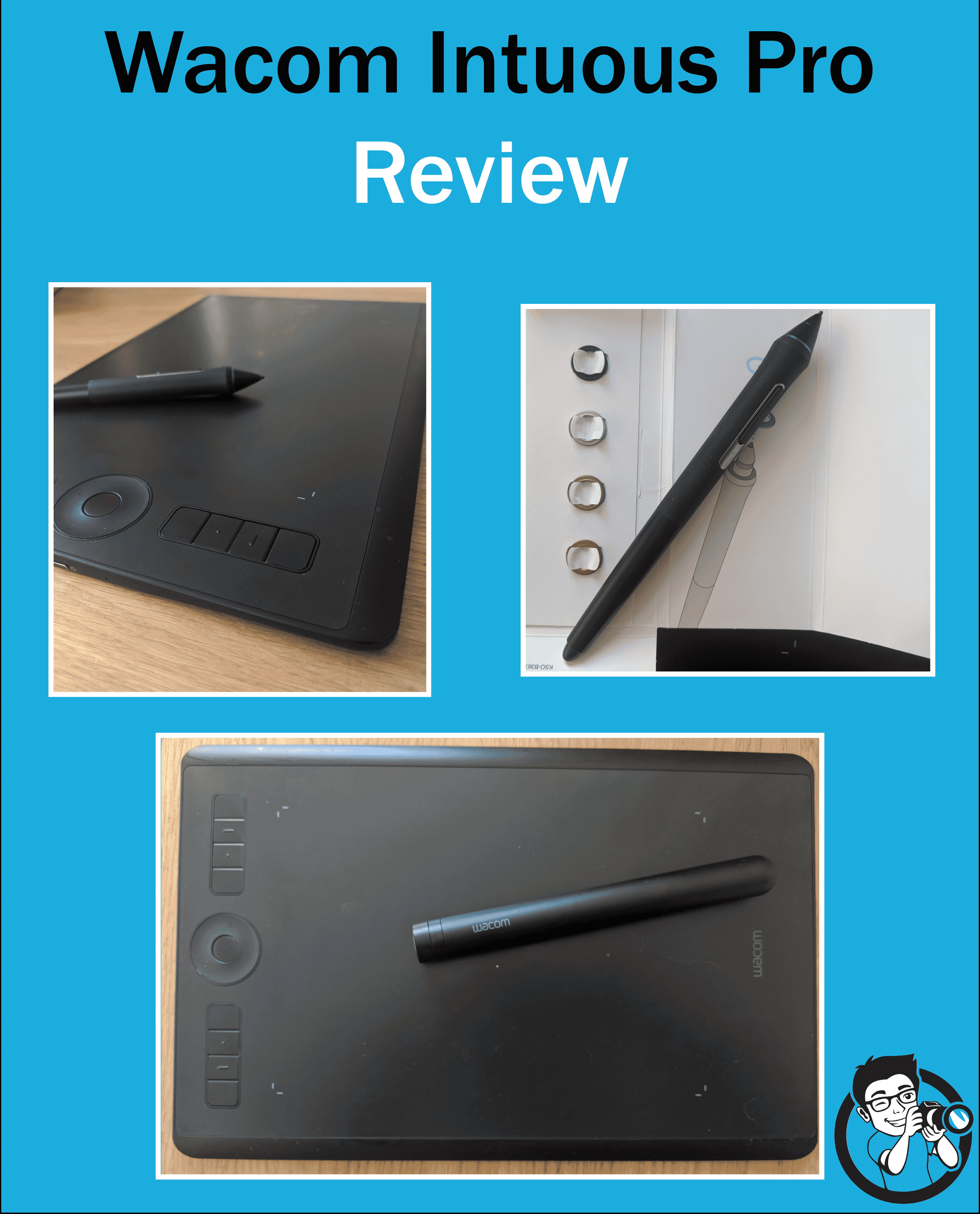 If you're just starting with a graphics tablet, my advice would be to get a big tablet, these cost more, but they're better for precision and will make learning a whole lot easier.
In my case, I went for the medium Wacom Intuos Pro tablet. Because this tablet is expensive, that was a good middle ground.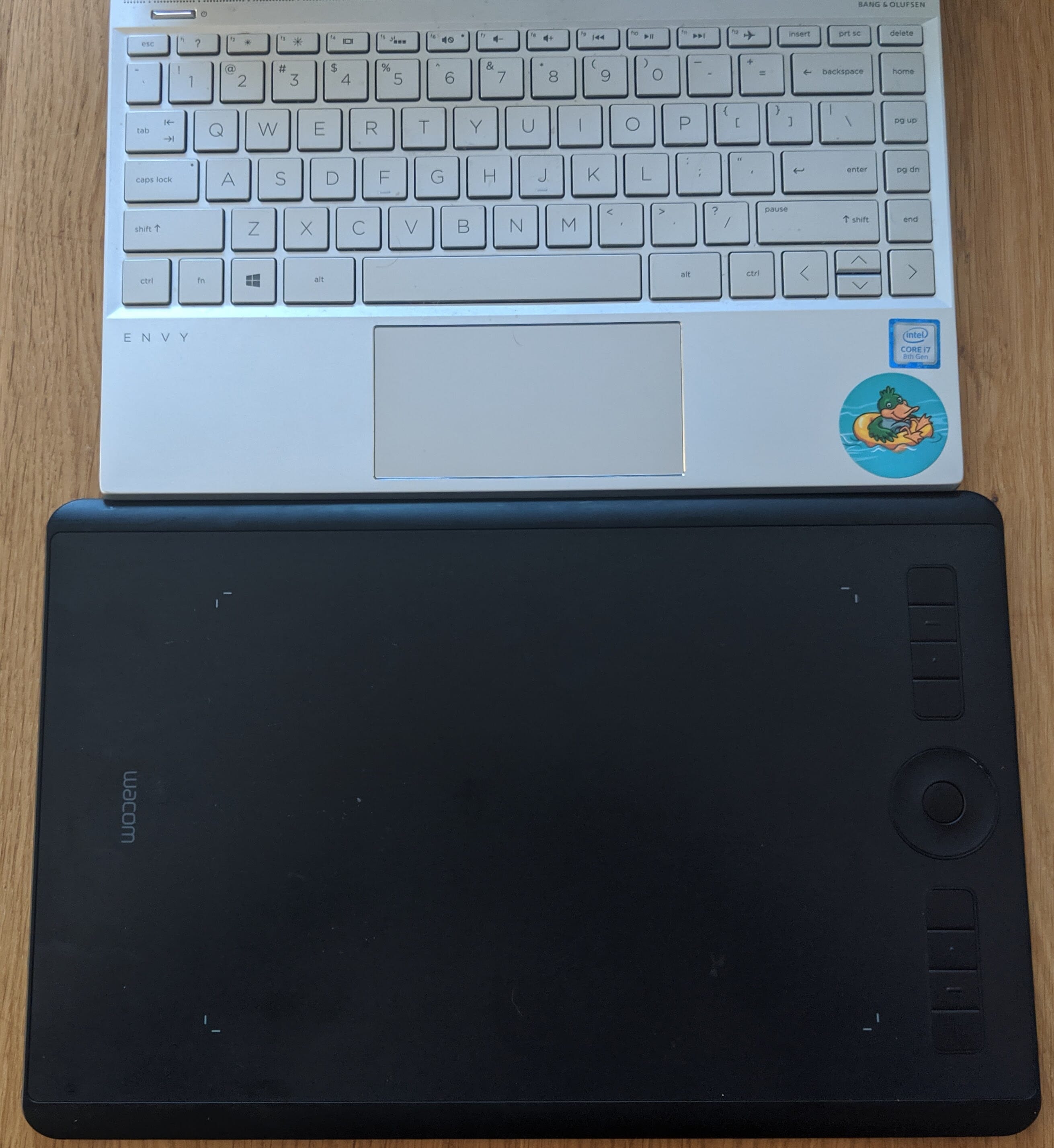 Something that may generate some problems when using the Intuos Pro is the fact it has express keys and touch functionality. The express keys are great for increasing productivity, but they're touch-sensitive and the slightest brush from your hand can set them off. If you orient your tablet right, so the express keys are on the opposite side to your dominant hand, you shouldn't have too much of an issue with this. And the touch functionality can easily be fixed by the flick of a switch on the side. Just make sure you check that the touch function is off when you're using the Pro Pen.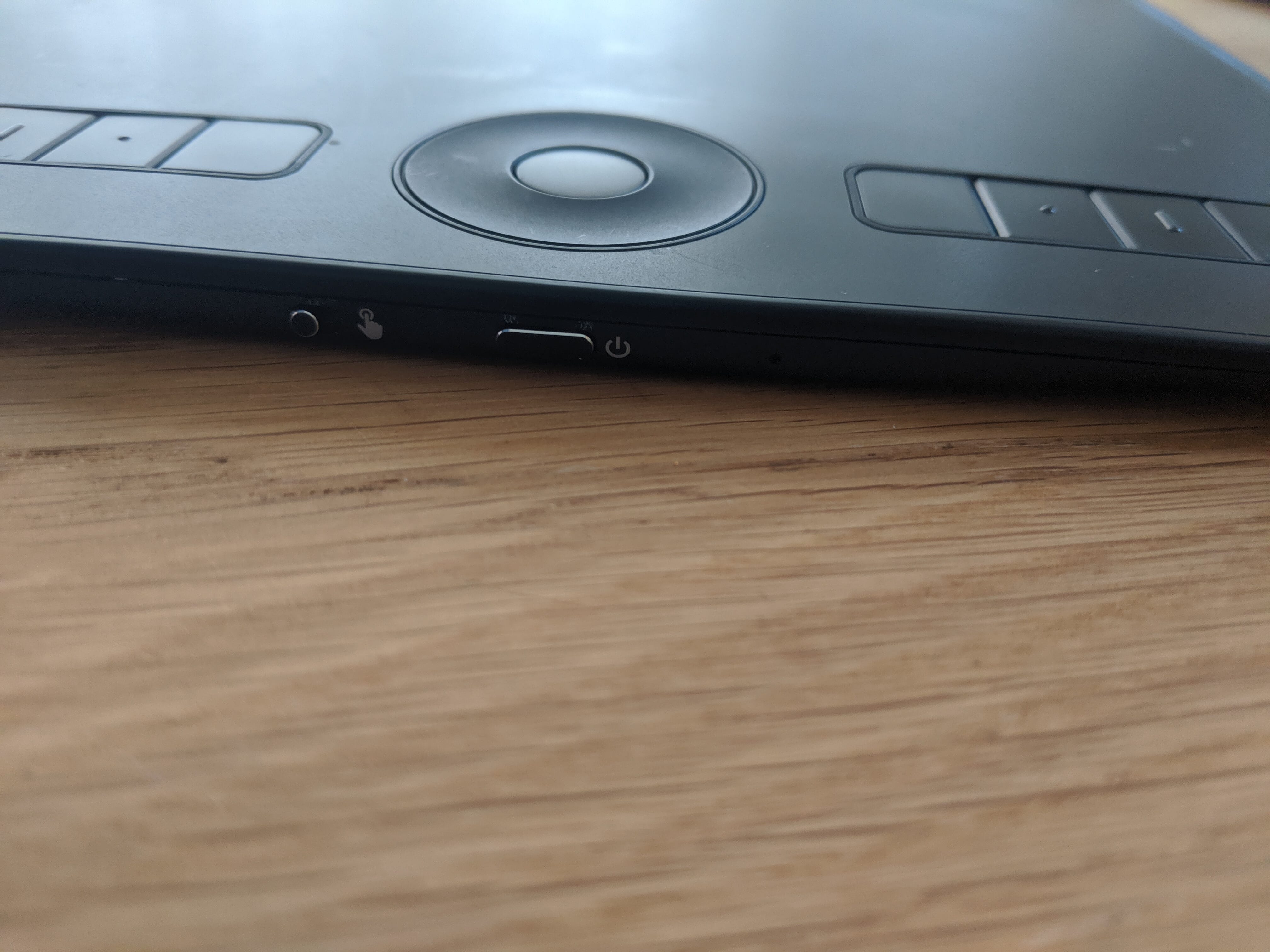 Using the Wacom Intuos Pro
In this Wacom Intuos Pro review, we're going to give you a rundown of how the tablet functions when using it for both general purposes and photograph editing purposes.
Whilst you might only intend to use the tablet for photographic purposes, it's often useful to use it for other things too, and it helps you get used to using the tablet.
General Use: Navigation, Sketching and Design Purposes
Connectivity and Lag
The Wacom Intuos Pro performs very well when used with the USB connection, with no obvious lag. Once you've installed the necessary drivers, you can just plug in and go. However, using the wireless Bluetooth connectivity proves more challenging, with some lag seen, especially when using the tablet for heavy tasks.
While the Intuos Pro tablet usually has stellar performance, there are some areas where I have experienced pitfalls.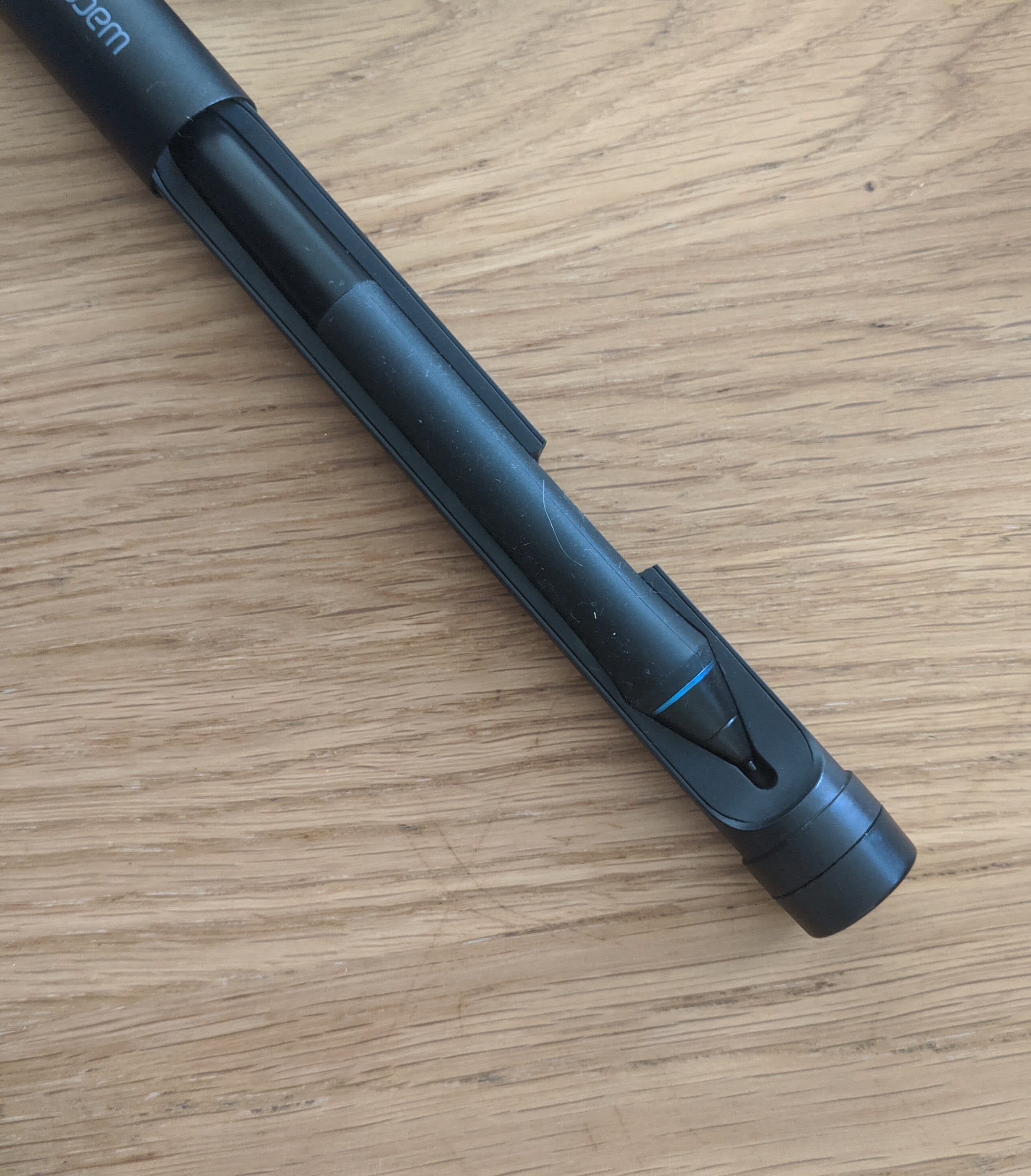 First up, if you end up needing to buy a replacement pen (as I did), you might have issues with the pen and tablet connecting properly. My pen ended up becoming my dog's toy and when I got a new pen, things didn't go so well. I frequently had moments where the pen would display double cursors on my screen. This was resolved through plugging in my tablet before my PC was turned on. Recently, I haven't had this issue.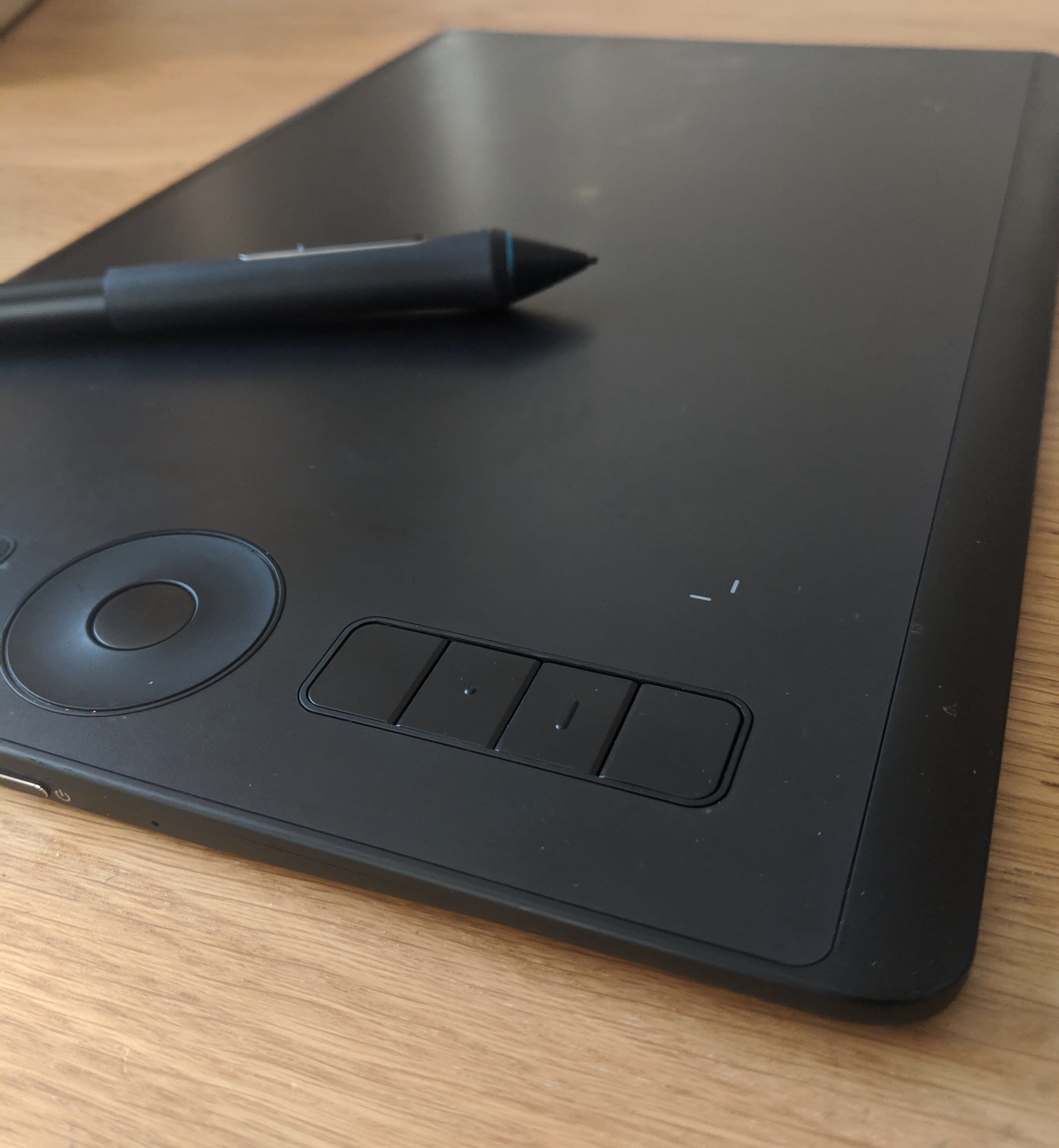 It is also worth noting that if your drivers aren't up to date, you'll often start having performance issues.
Multi-Touch Surface
Wacom have taken their design a step further, adding a multi-touch function to the Intuos Pro. This means that you can use your tablet with your fingertips. While this doesn't offer precision, it does make the tablet like a giant trackpad!
The way you use the touch function can also be personalized. If you go to the Wacom Desktop Center app, you can customize gestures. The tablet works as you want it to.
If you don't want the Multi-Touch Surface to be activated, just flick the switch on the side and it will turn off.
Customizability
Wacom has really gone to the effort to make their Intous Pro tablet work for you. Offering personalized features both internally and externally.
External Customization
A small touch, which I particularly liked, was the option to put a colored ring on your Wacom Pro Pen. It seems like a strange gesture but if you have multiple pens, or work in an office with many Pro Pen users, it allows you to identify your pen. Not only that, it just spices up the all-black aesthetic of the Wacom Intuos Pro setup.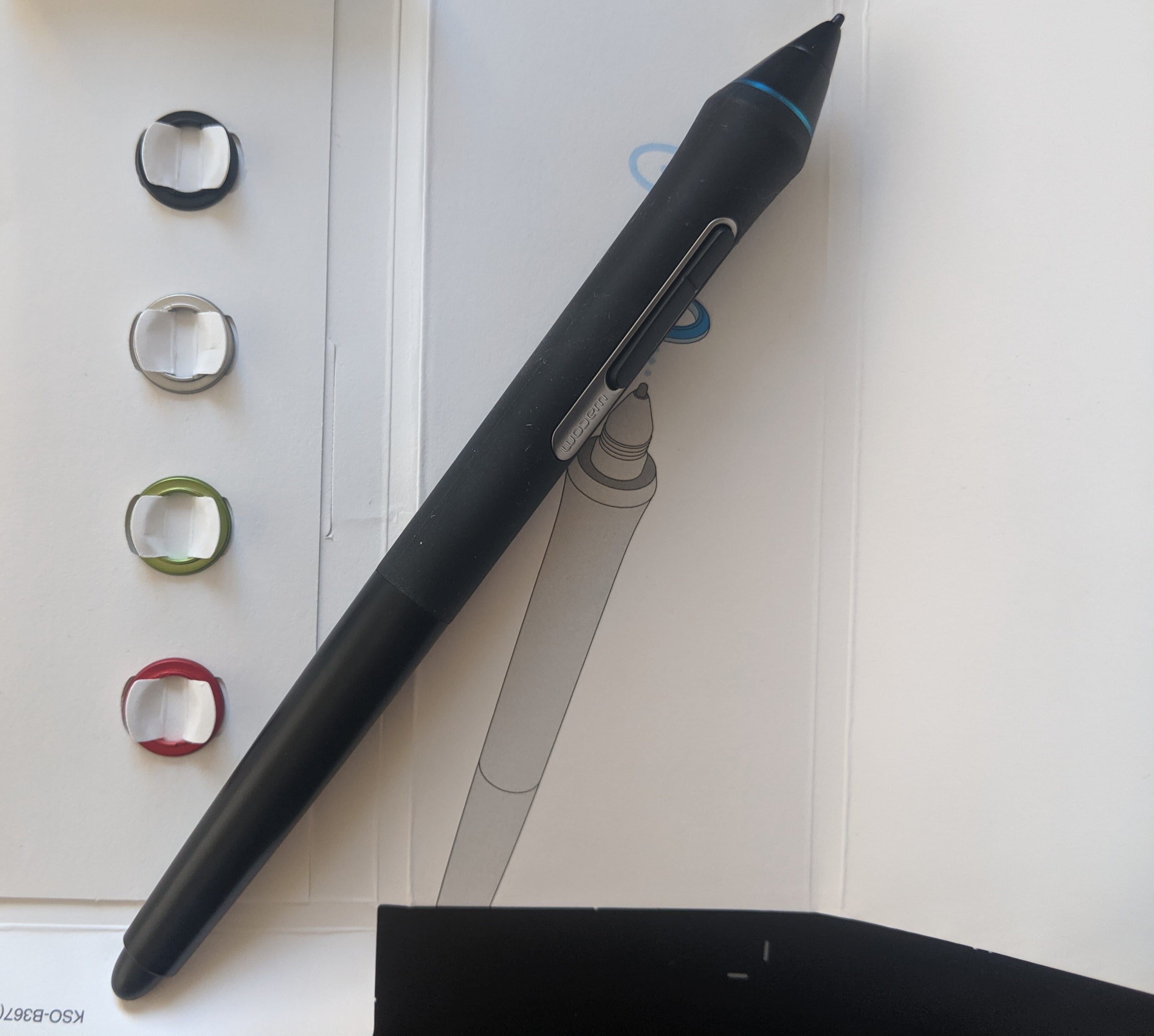 Another external custom feature is the ability to change texture sheets. There are three types of sheets to choose from, rough, standard, and smooth. You have to buy the texture sheets but they allow you to change how the pen to tablet movement feels. It's also useful for if your original sheet gets worn down significantly.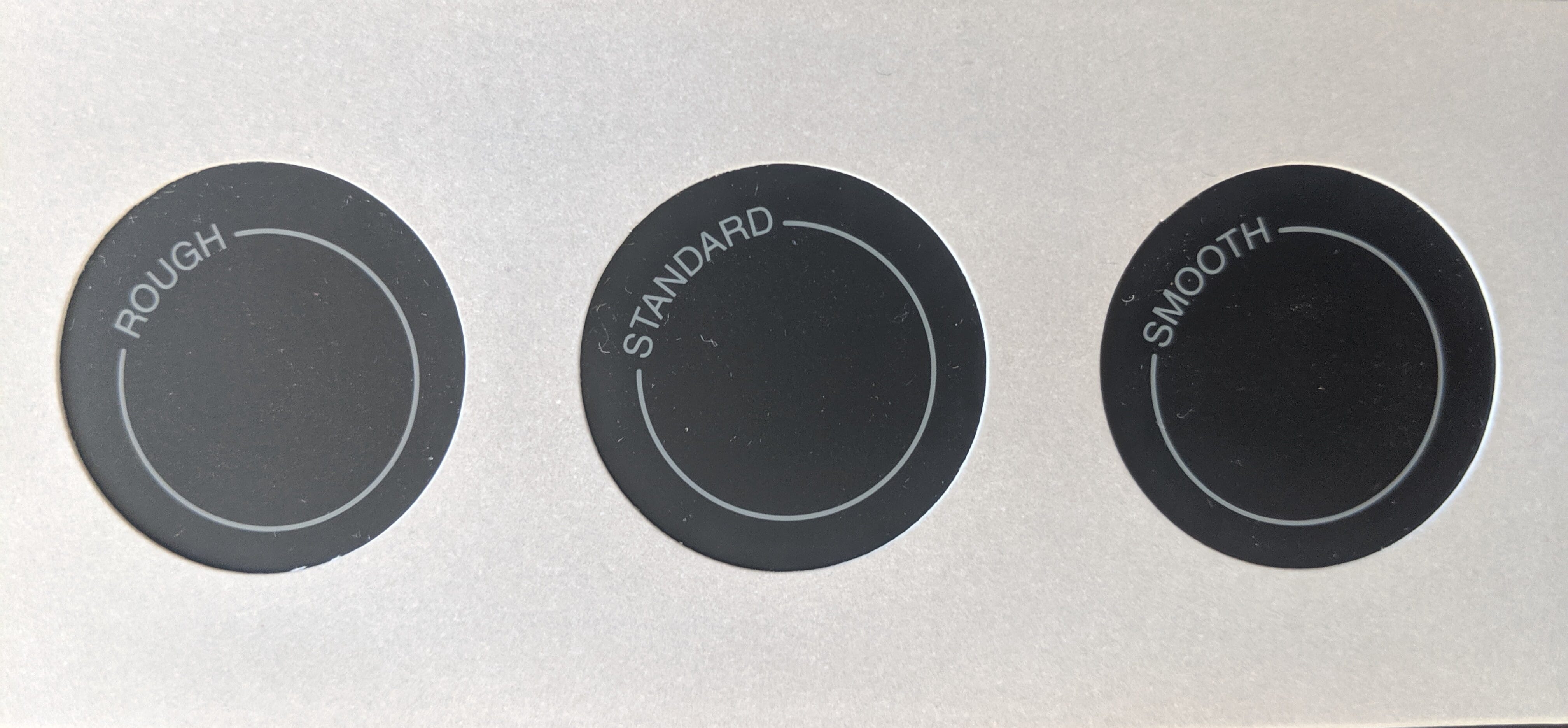 The final external feature that you can customize is the pen nib. Inside the pen holder, there are felt and plastic nibs. I prefer using felt nibs, but they wear down faster. Really, it's up to personal preference.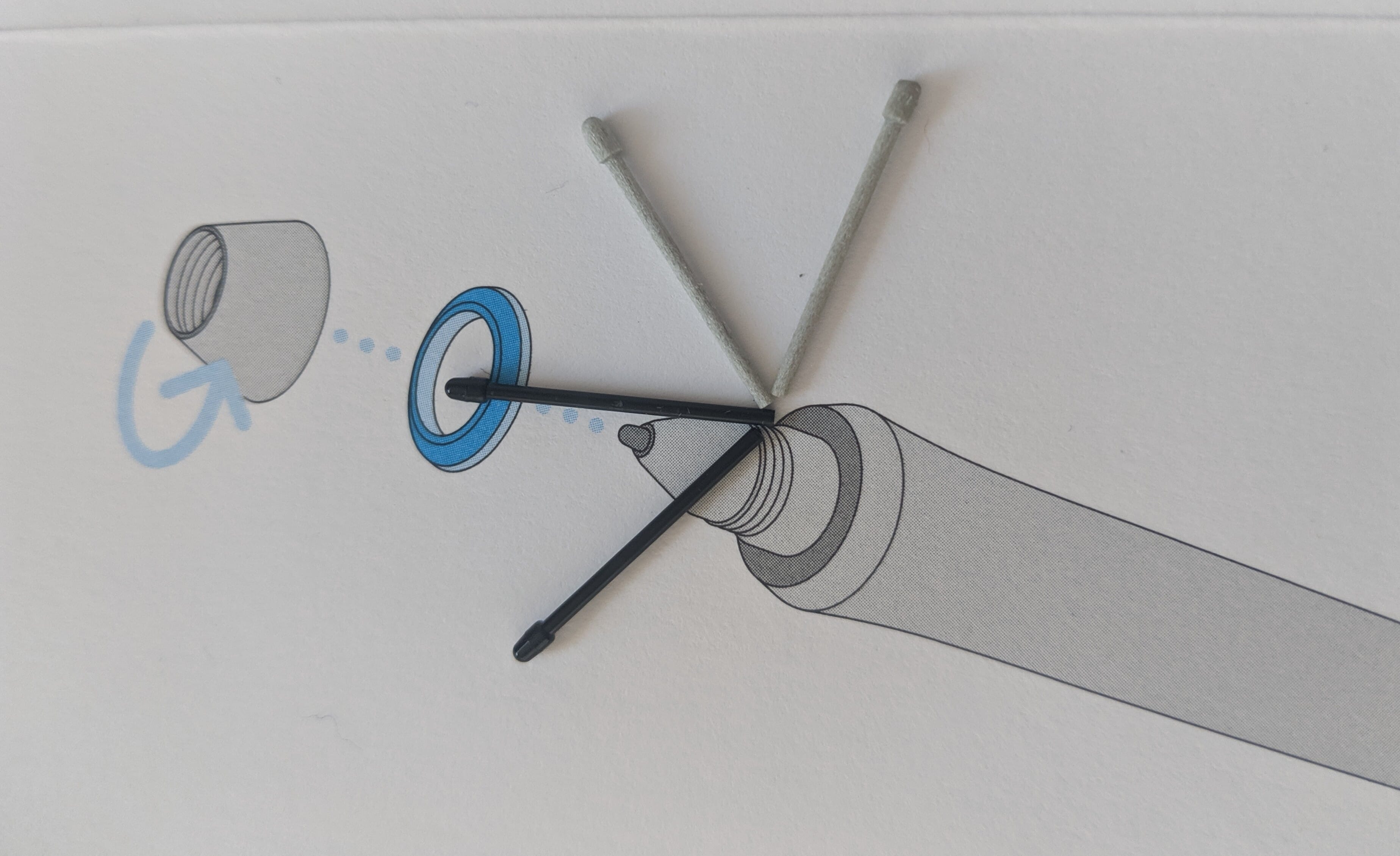 Internal Customization
The Wacom Intuos Pro offers a lot of control through the Wacom Desktop Center. You can customize express keys, the side buttons on your Pro Pen and any gestures using the multi-touch interface.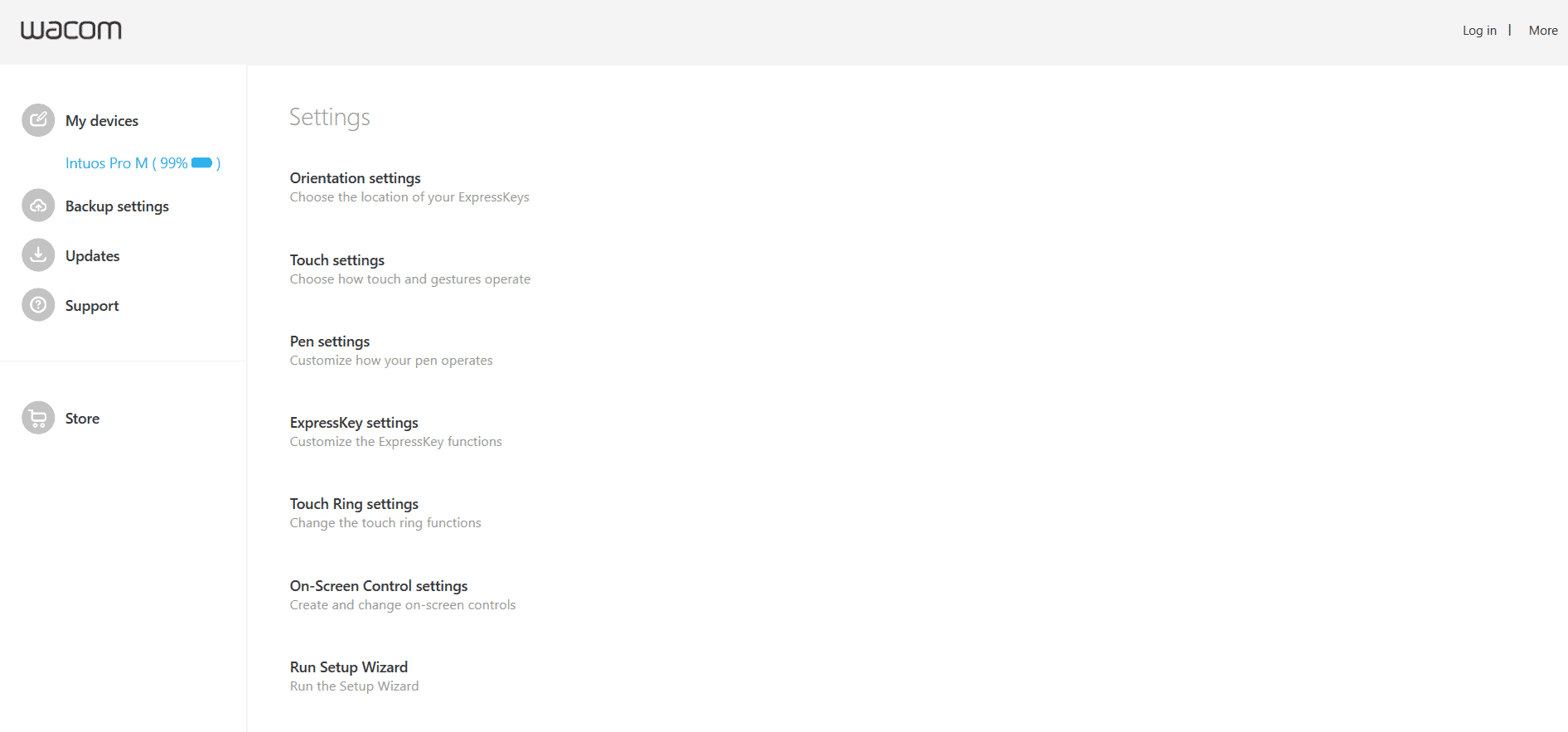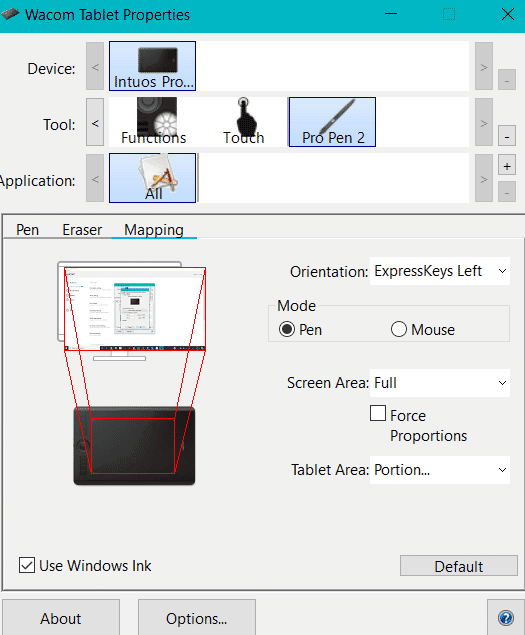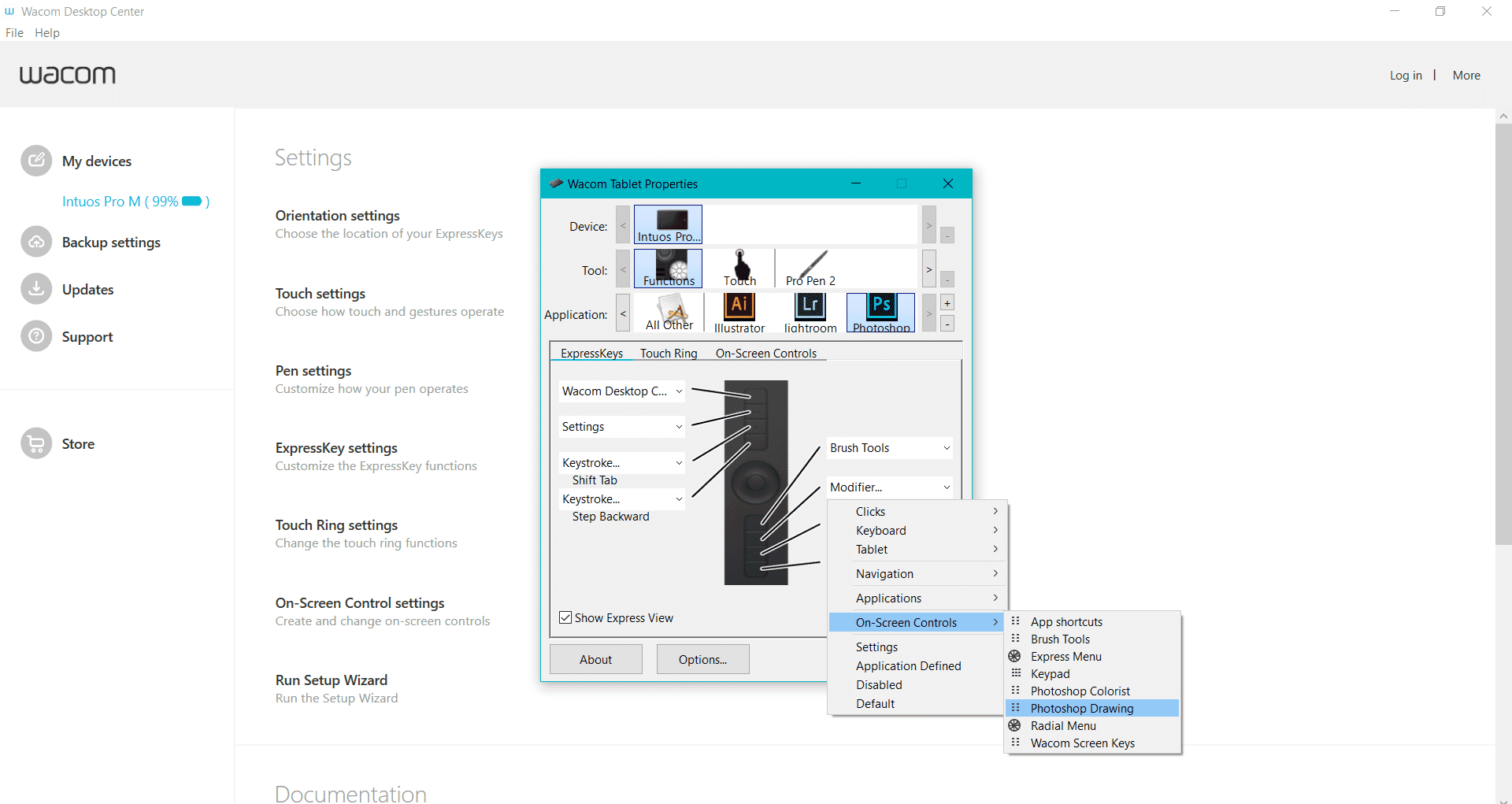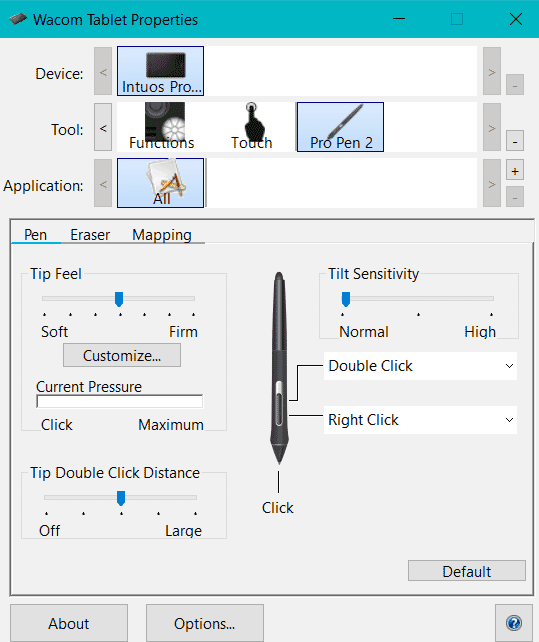 Overall Ease of Use for Sketching Purposes
A key part of this Wacom Intuos Pro review is seeing how the device works when put to its intended uses. Sketching/painting is one of those uses. When sketching, the tablet performs extremely well with great precision. I personally use my tablet in Adobe Illustrator, and occasionally, Adobe Photoshop. When using pressure sensitive brushes, the tablet produces markings with the utmost accuracy in pressure application. The motion runs smoothly, so you can see what you are doing in near enough real-time.
Photographic Usage
Using the Wacom Intuos Pro in Your Editing Workflow
With your standard touchpad or mouse, it can be hard to achieve high precision in your editing workflow. Some people may have found ways around this, or developed certain levels of patience to make the editing accurate. But the Wacom Intuos Pro takes all these problems away and makes it simple.
If you set up your express keys and radial touch area to manage elements like zooming in and out, and your commonly used brushes/tools, you should have no issues effectively and swiftly getting through your workflow.
Related Post: How to Edit Photos
Using the Pro Pen 2 affords much greater reliability and accuracy for any masking you have to do on your images, along with any precise touch-ups. All in all, using this tablet for your workflow will seriously enhance your experience, making editing faster, easier, and much more accurate.
Wacom Intuos Pro Review: Concluding Thoughts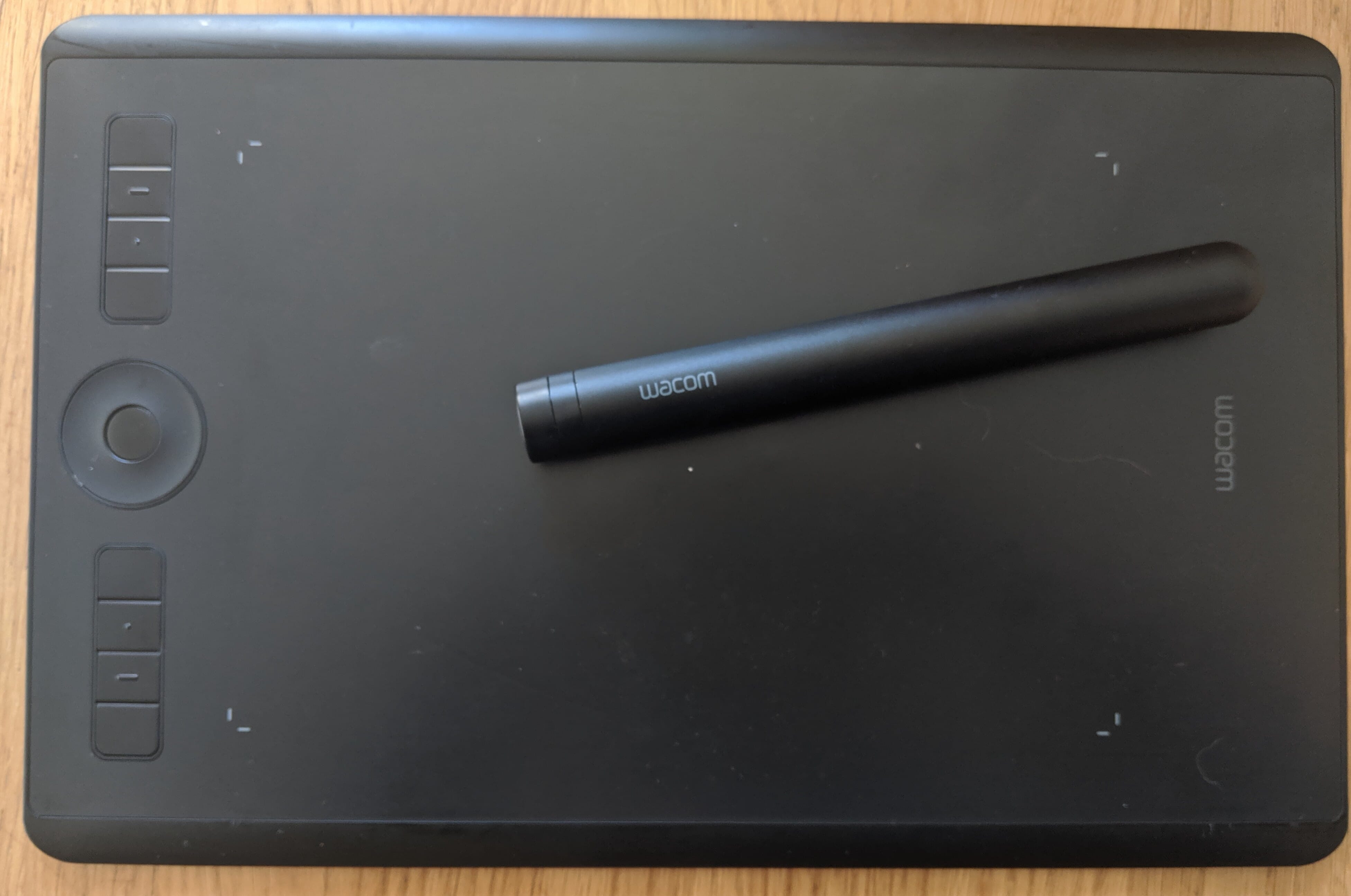 While there are cheaper, and conversely, more expensive tablets on the market, the Wacom Intuos Pro is a perfect middle-ground for anyone from beginner to professional. If you're able to get past the idea of working with a pen whilst looking at your screen, you should have no problems picking up the Intous Pro.
This Graphics Tablet offers speed and accuracy, making it a great tool for improving the efficiency of your editing workflow. With patience, you'll be making high-quality edits in half the time you would spend using a normal computer mouse.
My only irk with this bit of kit is the fact that there is a noticeable lag when using it wirelessly. Other than that, it's great.
---
As an Amazon Associate, we earn from qualifying purchases. Certain content was provided "as is" from Amazon daily and is subject to change or removal at any time.