Every good photographer needs some form of photo editing software. Regardless of how skilled you are with a camera, images can always be improved in post-processing, especially if you shoot in RAW. However, determining the best photo editing software for PCs can be incredibly difficult. After all, with so many options, how do you choose the program that will help your images shine?
To make things easier, I've put together a list of my top software picks. Some of the programs are paid while others are free, and I've also made sure to include options for photographers of all types and skill levels. Therefore, no matter your requirements, you're bound to find software that'll work for you.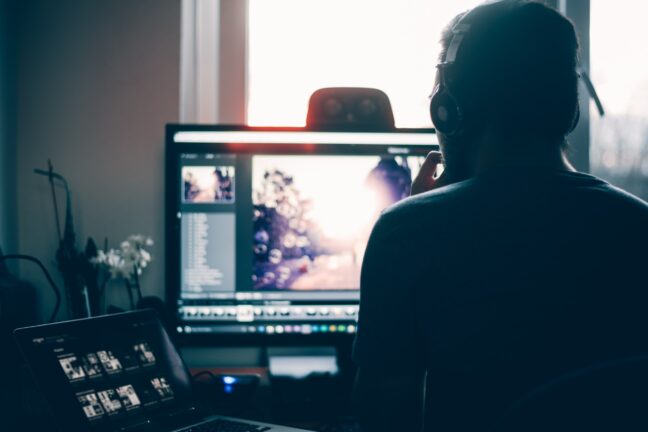 The Best Photo Editing Software for Windows PCs:
When you buy through links on our site, we may earn a commission at no cost to you. We evaluate products independently. Commissions do not affect our evaluations.
1. Adobe Photoshop Lightroom Classic
Our Pick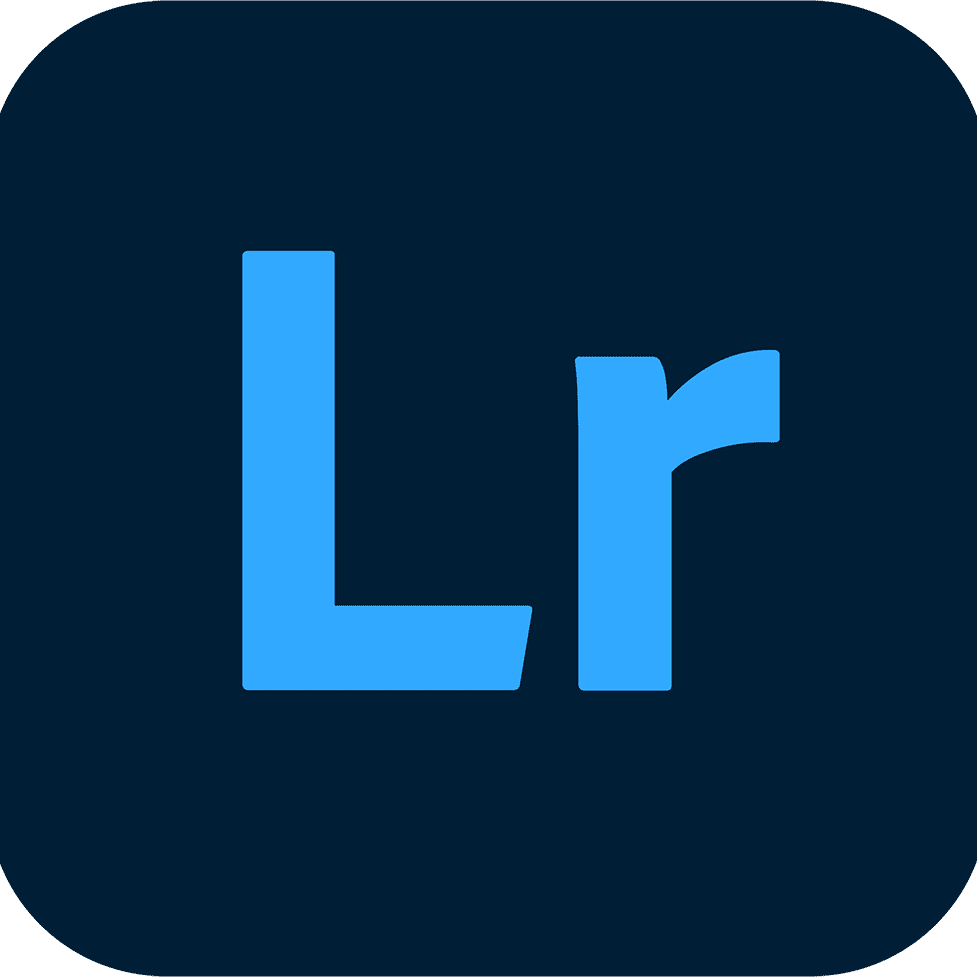 Great for professional work
Lightroom Classic is our top pick and a fantastic photo editor that's built to handle large photo collections.
Pros
Fantastic local adjustment tools
Exhaustive photo management features
Supports multiple plugins and presets
Cons
The layout can be confusing
My favorite editing program is Adobe Lightroom Classic. I have used this software for several years, and I absolutely love it. You can do everything with Lightroom, including photo management, detailed photo editing, keyword management, and print preparation.
The interface can be overwhelming for beginners, but once you get used to the tools and layout, you will see how much this software really offers. I love the layout of the editing tools, and everything is updated in real-time with simple sliders. Aside from changing basic parameters like contrast and exposure, the local adjustment tools allow you to create highly refined photos with detailed edits that are applied to specific objects.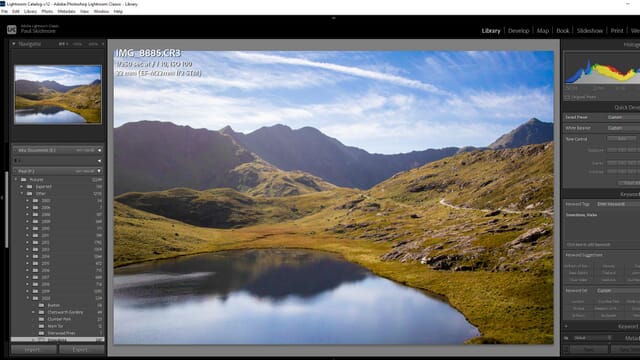 The support for cameras, lenses, and file types is excellent. You can also see extensive data for all of your photos, including EXIF metadata and keywords, which allows you to organize and find your photos quicker, plus it just makes for a smoother editing workflow.
If you need a reliable photo editing program for high-end work or for dealing with large photo collections, Lightroom Classic is a top pick.
2. ON1 Photo RAW 2023
Also Great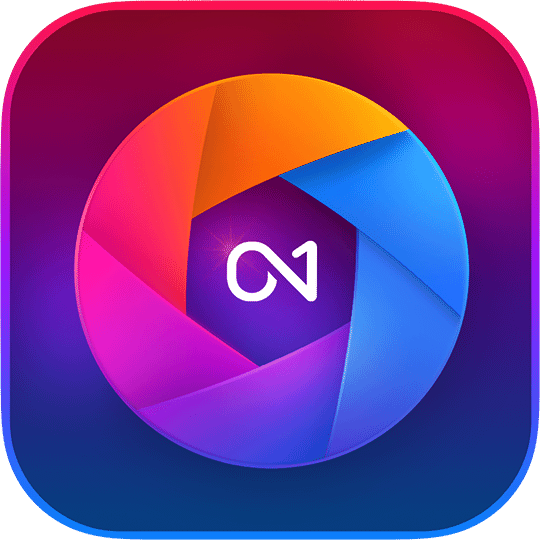 Great for local edits
ON1 Photo RAW 2023 utilizes an intelligent selection tool so you can quickly create masks and edit specific parts of your photos.
Pros
Great photo management tools
Amazing tool for quick masking
Wide support for cameras and file types
Cons
Can slow down when using AI tools
Another fantastic option for high-end editing is ON1 Photo RAW 2023. Although previous editions of this software had performance issues – as I detail in my ON1 Photo RAW 2022 review – the latest version runs smoothly and features a host of editing and photo management tools.
Like other top editing programs, ON1 has recently increased its use of AI tools. I like the new Super Selection tool, which allows you to click on areas of your photo to create automatic masks based on AI analysis. You can then make local adjustments to the masked areas. It's a great way to adjust only the parts of your photos that need work.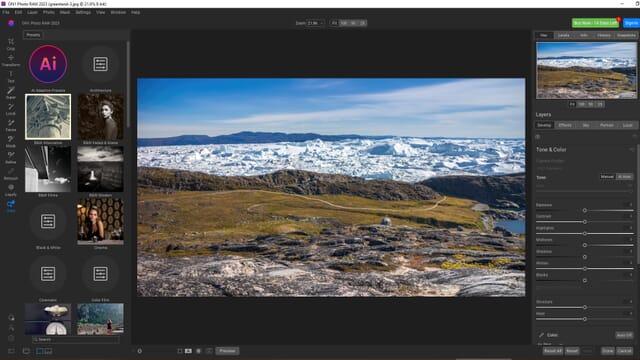 You get a full set of standard editing tools to work with, and the layout is fairly intuitive. The program also has some intelligent sharpening and denoise tools that can greatly improve the basic quality of your photos. I like the program's versatility, too, as it's available on Windows, macOS, and mobile devices.
Finally, the mobile app is beautifully designed and complements the full desktop version perfectly – so if you prefer to edit on your phone or tablet, ON1 Photo RAW 2023 could be the way to go.
3. Phase One Capture One Pro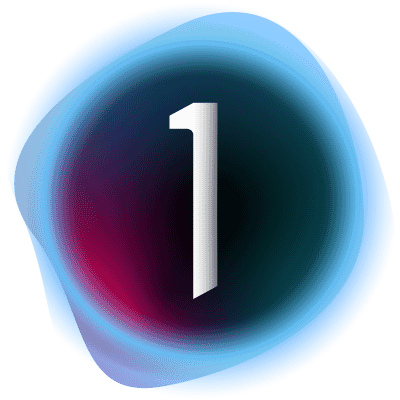 Great for high-end editing
Capture One Pro is an advanced program that allows you to fully control the editing and organization process.
Pros
Top-notch tools
Amazing for image organization
Customizable workflow
Cons
Can be sluggish sometimes
Phase One Capture One Pro is yet another great editing option, although unlike Lightroom Classic and ON1 Photo RAW 2023, it's aimed more squarely at professionals. The program has a fantastic range of tools for high-end editing, and you can use them to target specific details in your photos (such as the color of the sky or the contrast on a subject's face).
I also like that it is available on multiple platforms; that way, you can use the desktop version in your office for long editing sessions, then switch to the tablet version for editing while traveling or even for quick edits during sessions with clients.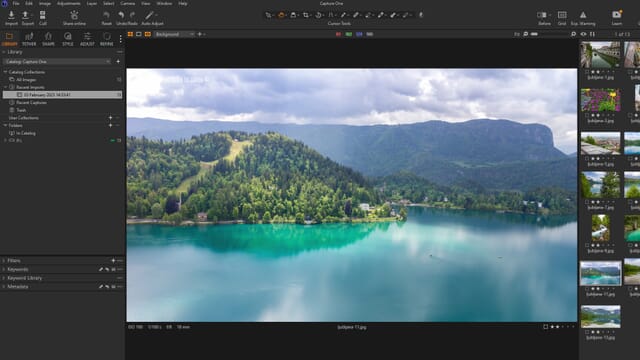 A great feature for rescuing problematic shots is the High Dynamic Range tool. With it, you can easily recover highlights and boost shadows to create balanced images that really pop. You also get full layer and mask editing, so you can easily target areas for fine-grained editing.
Capture One Pro also offers photo organization tools that are often considered better than Lightroom's, including a session-based workflow option that's great for wedding, product, and portrait shooters. If you're a professional photographer, and you need to effectively edit and organize your photos, Capture One Pro is an outstanding pick.
4. ACDSee Photo Studio Ultimate 2023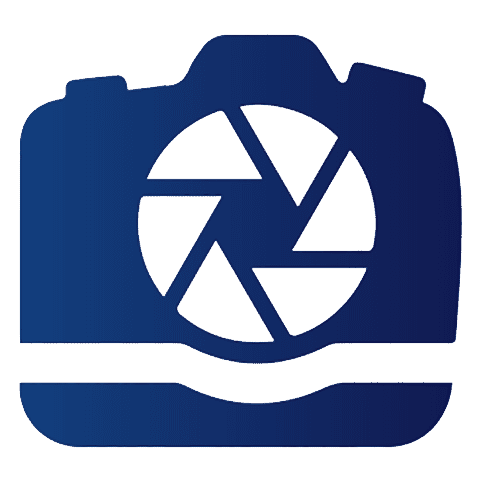 Great for image management
ACDSee Photo Studio Ultimate 2023 has an impressive set of photo organization tools, including excellent keyword management and AI facial recognition.
Pros
AI facial recognition for portrait tagging
Layered editing
Relatively easy to use
Cons
Not as advanced as some other options
If you want an affordable photo editing program that still does a great job, ACDSee Photo Studio Ultimate 2023 is a top choice. For hobbyists, the combination of detailed photo management options and editing tools is invaluable. The editing is all non-destructive, so you can easily undo changes to your RAW files.
You can manipulate your photos in various ways, too, due to the excellent tools. These include ACDSee's color and tone wheels, which give you fantastic control over the color and contrast in your images. You can also make fine edits using various local adjustment features. And you can create handy presets to speed up your workflow.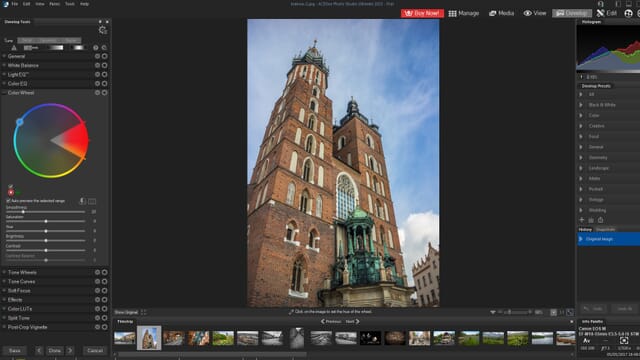 Beginners will appreciate the affordable subscription plan that offers access to the entire ACDSee product range. The one-off license fee for Photo Studio Ultimate 2023 is also pretty good, and the company has regular sales.
While this software might not have some of the advanced features offered by Lightroom or Capture One, its affordability, ease of use, and versatility still make it a top contender.
5. Skylum Luminar Neo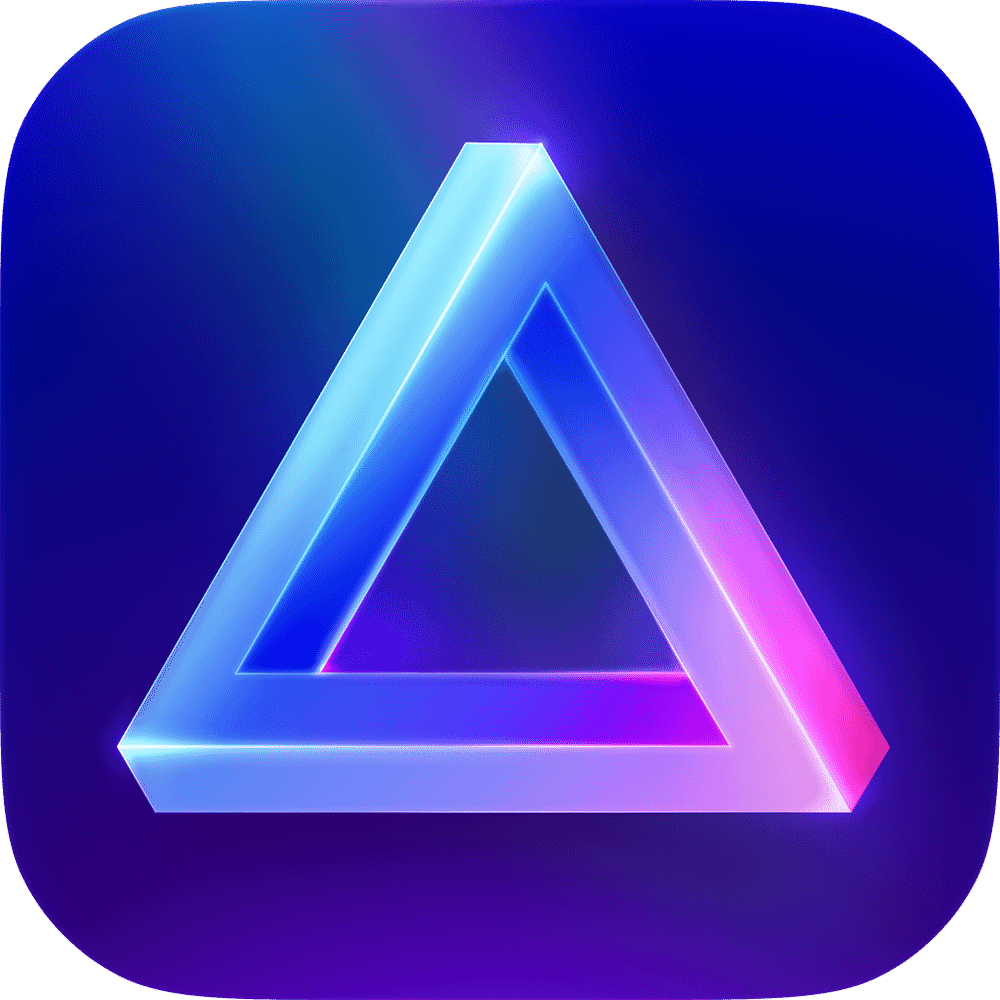 Great for workflow automation
Luminar Neo has a wide range of AI tools that allow you to apply powerful edits with little effort.
Pros
Easy to use
Doesn't require top specs to run
Great AI tools to speed up editing
Cons
Photo management is lacking
Skylum Luminar Neo is an excellent midrange photo editing program that meets the needs of many users. If you're a beginner, you'll undoubtedly appreciate the simple interface and easy-to-use tools. There's also an amazing range of AI-enhanced features that take away many of the difficult parts of photo editing.
Sky AI, for example, allows you to quickly swap out skies in your landscape shots without first applying a time-consuming mask; in our experience with Luminar Neo, it's a great way to improve your photos if you don't have significant editing skills. Even hobbyists and professionals can benefit from the AI tools as long as highly customized edits aren't needed. Basically, if you just want to quickly edit a large number of photos to an acceptable standard, the AI tools really help.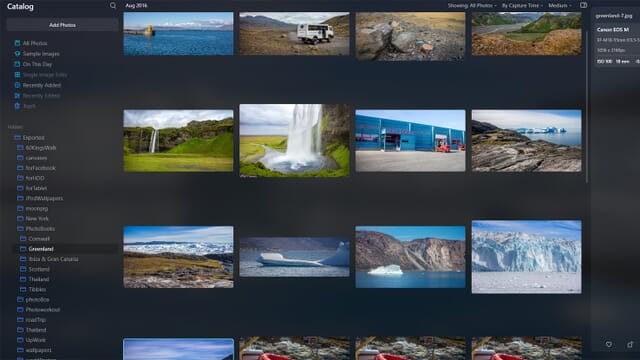 Luminar Neo is particularly great for portrait editing. It has a range of automated retouching options so you can selectively adjust the skin, lips, and eyes of your portrait subjects. While this software may not have as extensive photo management tools as Lightroom Classic, it certainly boasts a lot of raw editing power.
6. Serif Affinity Photo 2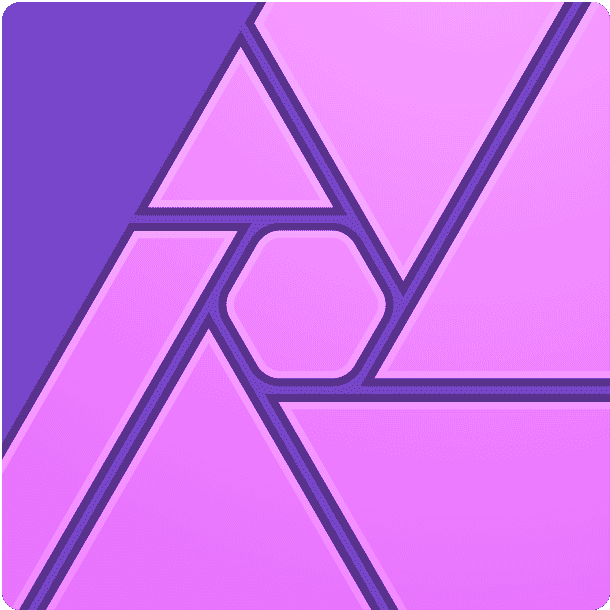 Great for portrait retouching
Affinity Photo 2 has vastly improved performance and some top tools for portrait editing, including skin smoothing and blemish removal.
Pros
Great performance
Layer-based editing
Competitive pricing
Cons
Some could find the layout initially confusing
Serif Affinity Photo 2 is a great option if you need a complex editor that offers outstanding speed. This is because the latest version boasts improved specs such as live editing with virtually no delay, fantastic image support, and quick file loading.
I like how when you zoom or pan to different areas of your images, the transitions are smooth; this allows you to edit in fine detail and not miss any important elements. The software is also great if you take portrait photos and regularly need to retouch your subjects. You can use various tools to smooth out skin, remove blemishes, and get rid of unwanted background elements. Affinity Photo 2 even has advanced liquifying tools so you can sculpt portraits as required.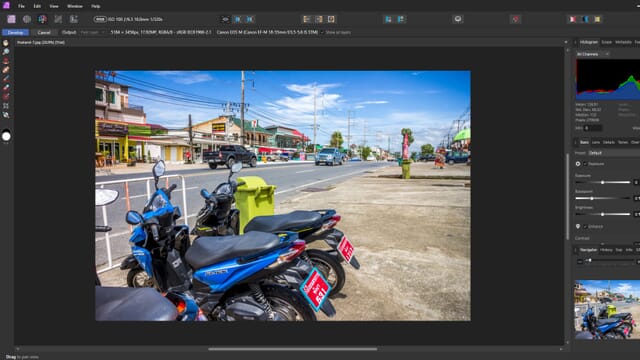 I like the graphic design potential, too. For example, there is a huge library of Brushes, and you can create and import your own. You can also produce breathtaking composites thanks to the program's layer features. For what you get, the pricing is quite competitive, and Affinity Photo 2 is available as a one-off purchase (which some people prefer over a subscription).
7. CyberLink PhotoDirector 365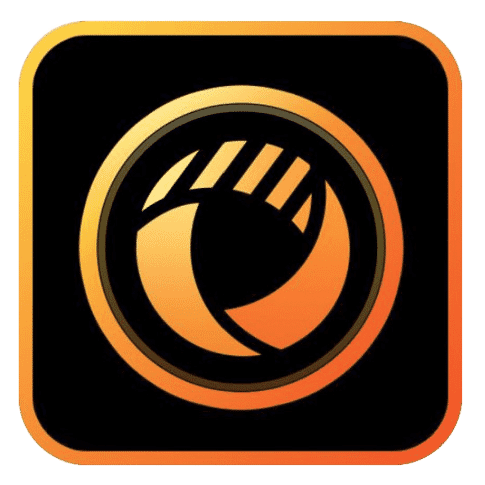 Great for graphic design
PhotoDirector 365 allows you to combine photo editing and graphic design to produce some amazing and creative images.
Pros
It has both raster graphics and photo editing tools
A great variety of AI-enhanced tools
Amazing background removal feature
Cons
Is a little too basic for serious editors
If you work in digital marketing or need a tool that combines photo editing and graphic design, CyberLink PhotoDirector 365 is our top pick. It essentially mixes Lightroom and Photoshop with its set of RAW editing tools as well as its fantastic raster graphics editing setup. Therefore, you can use the program to improve the quality of your images and then turn them into gorgeous graphics complete with text, shapes, and more.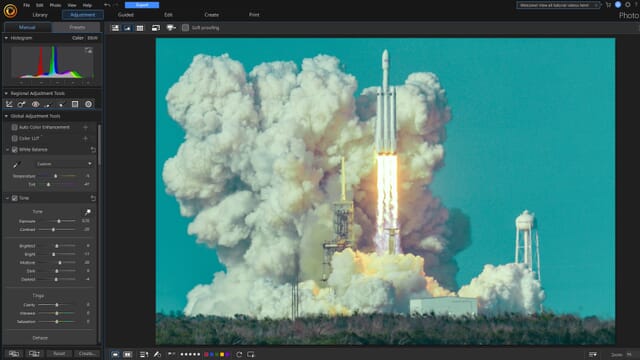 The various photo editing tools are really good, and you can make quick changes via AI enhancements. For example, the AI Object Removal tool allows you to effectively eliminate unwanted photo bombers from your snaps. Similarly, you can use the excellent Background Removal tool to cut out objects and place a completely different background behind them (in fact, the software is on par with our favorite background-remover apps).
The raster graphics tools are incredibly fun to use. You can play with a range of effects, such as Blurring, Cartoon, and Style, and you can even alter the focus and depth of your photos. In my view, PhotoDirector 365 really is a great program for those who like to explore their creative side and want to push the boundaries of photo editing.
8. DxO PhotoLab 6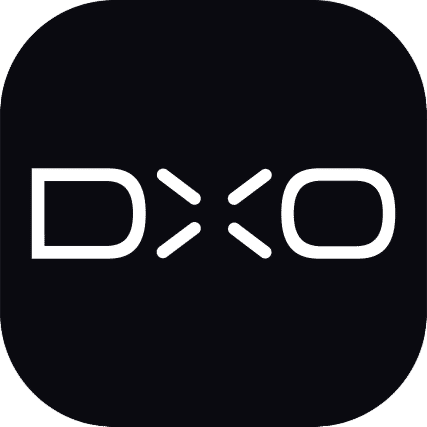 Great for color corrections
DxO PhotoLab 6 gives you complete control over your photos' colors thanks to the color wheel and local adjustment tools.
Pros
Fantastic color management
Amazing DeepPRIME denoise tools
Advanced photo management tools
Cons
The DeepPRIME tools are only available in the pro version
If you often take low-light photos, DxO PhotoLab 6 could be a fantastic choice. This is because it has various DeepPRIME technologies, which are incorporated into some of the most advanced denoising tools available. They utilize powerful machine learning algorithms to effectively remove background noise without degrading the quality of your photos, and they're why we ranked DxO PhotoLab as one of the best programs for noise reduction that you can buy in 2023.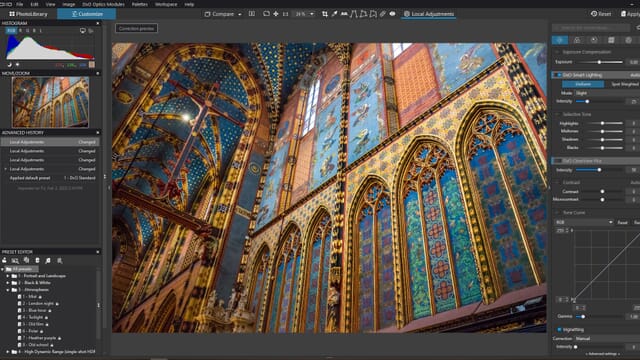 This software has some other useful tools to handle imperfections in your photos. For example, it boasts advanced lens correction features to eliminate distortion, sharpness, chromatic aberration, and vignetting.
I really like the extensive color correction options, too. The color wheel is intuitive and allows you to quickly make selective color changes and alter the vibrance and saturation of existing colors in your photos. You can easily make your images pop or add gorgeous creative effects.
And for those who require solid digital asset management capabilities, you can also easily manage your collection of images using tools like color labels, ratings, keywords, and metadata.
9. Darktable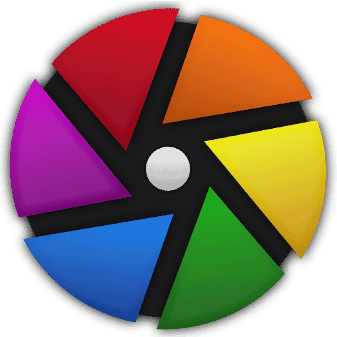 Great for those on a budget
Darktable is a free editing program that offers a complete set of editing tools and impressive support for proprietary RAW file formats like CR2.
Pros
Great performance and processing speeds
Relatively easy to learn
Extensive color management tools
Cons
The camera support is not as extensive as some software
Not everyone has the funds to pay for photo editing software or uses it enough to warrant a purchase. Luckily, there are some excellent free options available, and my favorite is Darktable. It's an open-source program that's available for Windows and macOS devices.
The program has great support and documentation and certainly isn't lacking in tools. The layout is similar to Lightroom, and you can manage and edit your photo collections easily. I like that it is split into two tabs: Lighttable and Darkroom. The Darkroom is where you edit your images, and it has an extensive set of basic tools.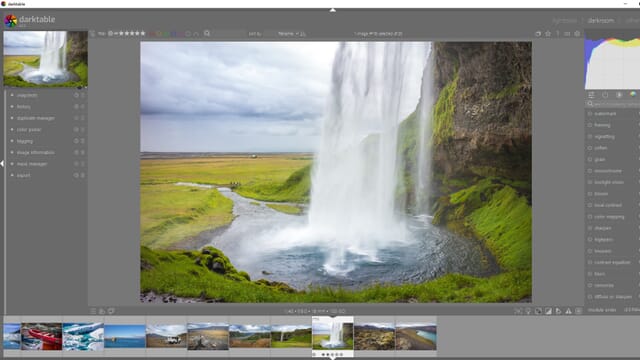 The editing is completely non-destructive, so you can undo any changes and revert back to the original image as needed. Numerous file formats are supported, too, including JPEG, CR2, NEF, HDR, and PFM. Darktable is open-source software, yet the performance is pretty good, and you shouldn't notice any lag, either.
Enhance Your Photos with PC Editing Software!
As you can see, you're essentially spoiled for choice when it comes to photo editing software for PC devices. Whether you simply want to edit some holiday snaps or need software for professional work, there is a perfect program waiting for you!
Beginners can benefit from the simple interfaces and controls offered by Luminar Neo and ACDSee Photo Studio Ultimate 2023. Those who don't want to commit to an expensive subscription or a one-off payment might wish to start by testing out the free tools Darktable has to offer.
Finally, for regular editing and high-end work, advanced programs like Lightroom Classic, ON1 Photo RAW 2023, and Capture One Pro will do an excellent job.