There is no denying that photography is an expensive hobby/profession. Even entry-level point and shoot cameras cost hundreds, and the best quality mirrorless and DSLR cameras often span into the thousands. Sadly, not everyone can afford this! But there is a solution – camera financing.
In this guide, we look at camera financing and how to buy a camera now and pay later. This allows you to pursue your photography goals whether you want your first camera or are looking to upgrade your kit with a new model, for example.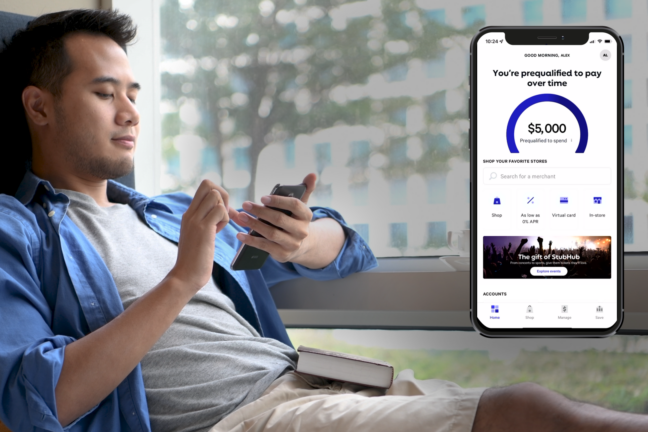 When you buy through links on our site, we may earn a commission at no cost to you. We evaluate products independently. Commissions do not affect our evaluations.
The Problem With Cameras and How to Overcome It
As mentioned, photography is expensive. It is easily one of the most expensive hobbies and can be difficult to enter for professional work too. Let's take a look at some of the best current cameras available and their cost (Please note that these prices are approximate):
Canon EOS R5: $ 4,300+
Canon EOS R6: $ 3,000+
Nikon Z 7II: $ 3,000+
Nikon Z 6II: $ 2,500+
Sony A7R IV: $ 3,000+
These are professional-grade mirrorless cameras, but even mid-range cameras cost $1000+. There are of course budget options available too for under $500. Regardless – the point is that to buy a camera, you need a decent lump-sum of cash!
Not everyone has access to this kind of money. In most instances, these are prices for the camera body only. You often have to purchase an accompanying lens just to use the camera. This can easily add hundreds to the total cost.
This is why camera financing is beneficial. It negates this initial outlay and offers affordable monthly payments as an alternative.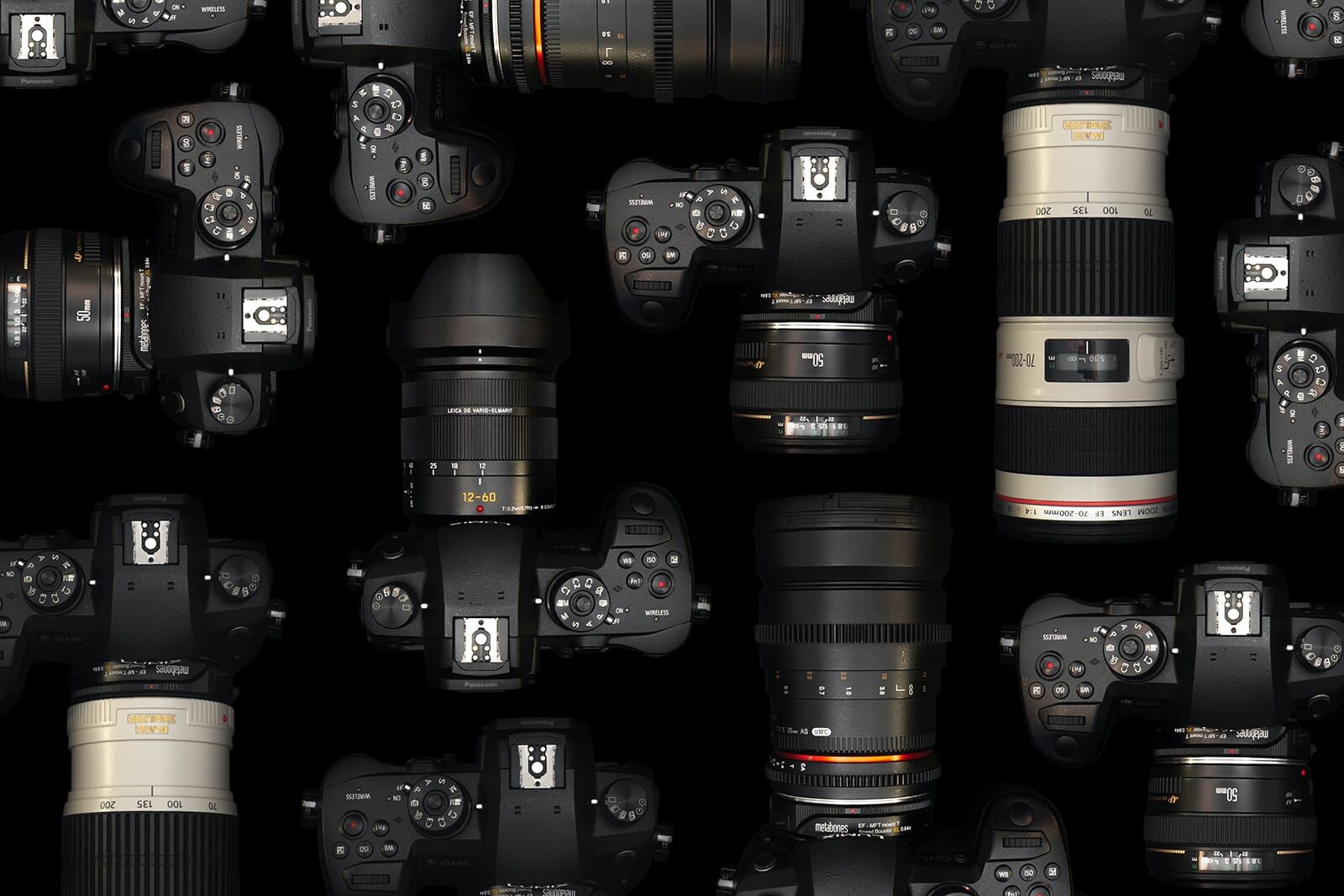 Top Photographer Retailers Who Offer Financing Options
There are many camera financing options available. To help get you started and ease the financial strain, we have picked seven great options below:
1. KEH Camera – Partnership With Affirm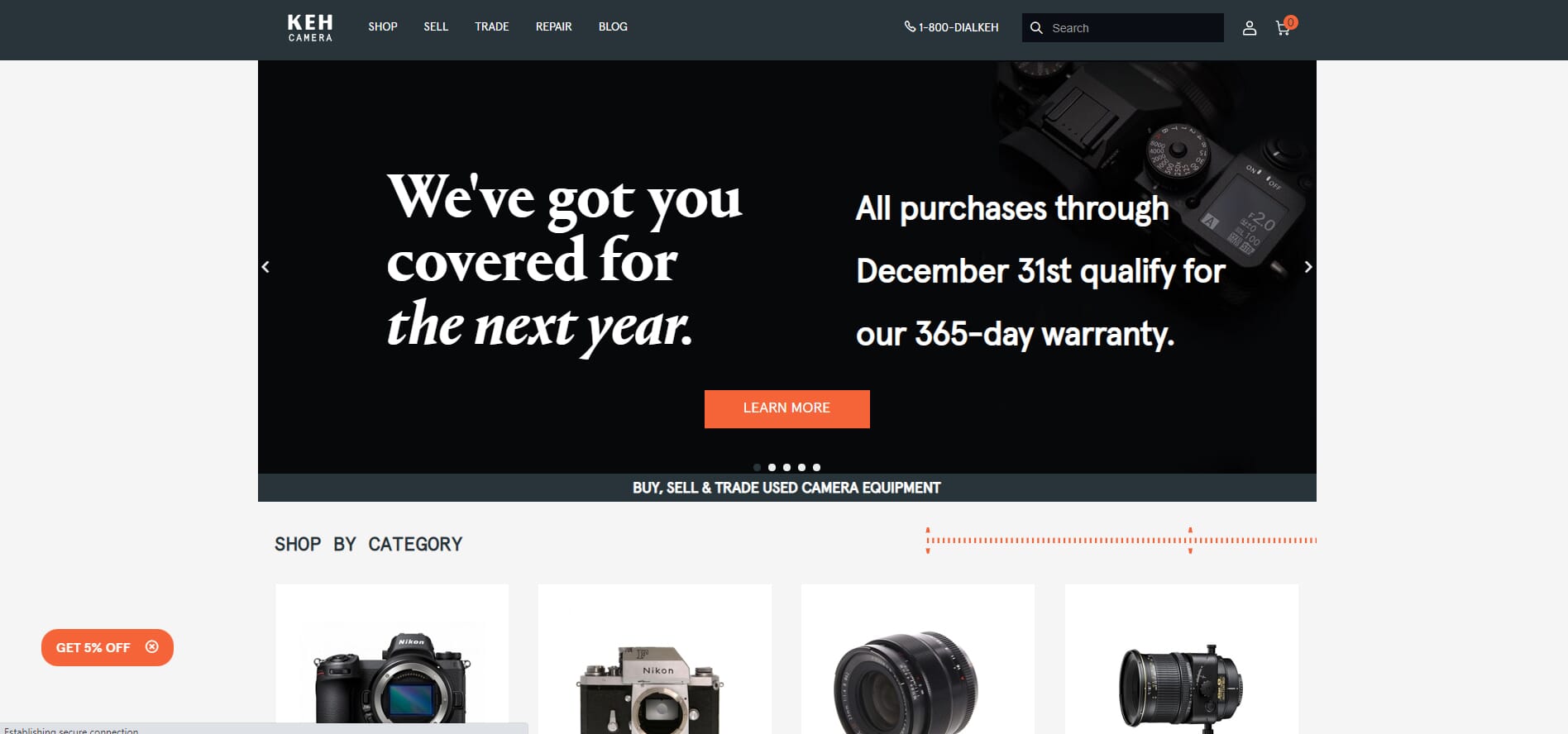 About the Company
KEH Camera is a popular electronics retailer based in the USA. They cover a wide range of electrical and photography equipment including digital cameras, film cameras, lenses, tripods, lighting, and video accessories. Interestingly enough, KEH Camera also has a repair service. If your camera or lens is not working properly, send it to their experts and they will provide a full technical service.
Moreover, KEH Camera also one of the best places to sell your used camera equipment.
Financing Options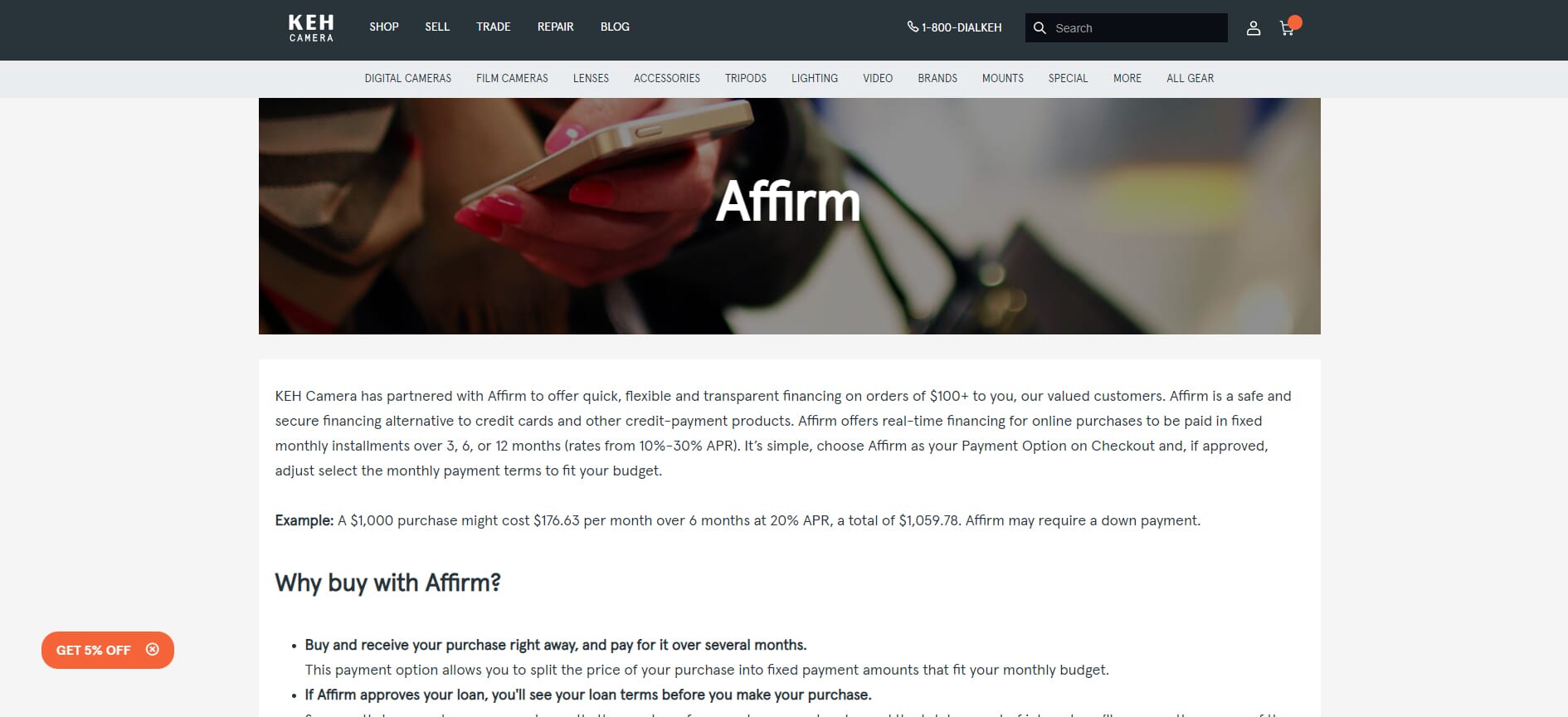 KEH Camera partners with Affirm. As you will see below, Affirm is a financial company that partners with a wide variety of retailers to offer affordable financial plans.
Finance is available for orders over $100. The repayment plans are split into either 3-month, 6-month, or 12-month schedules. This gives you flexibility and allows you to split the cost accordingly based on your income etc.
In terms of APR, the rate varies from 10-30% – this may seem high, but in reality, the APR is a small price to pay compared to the benefit of small monthly payments. Please note that to use this service a credit check is performed, and an initial down payment is required.
2. Adorama – Adorama Edge Credit Card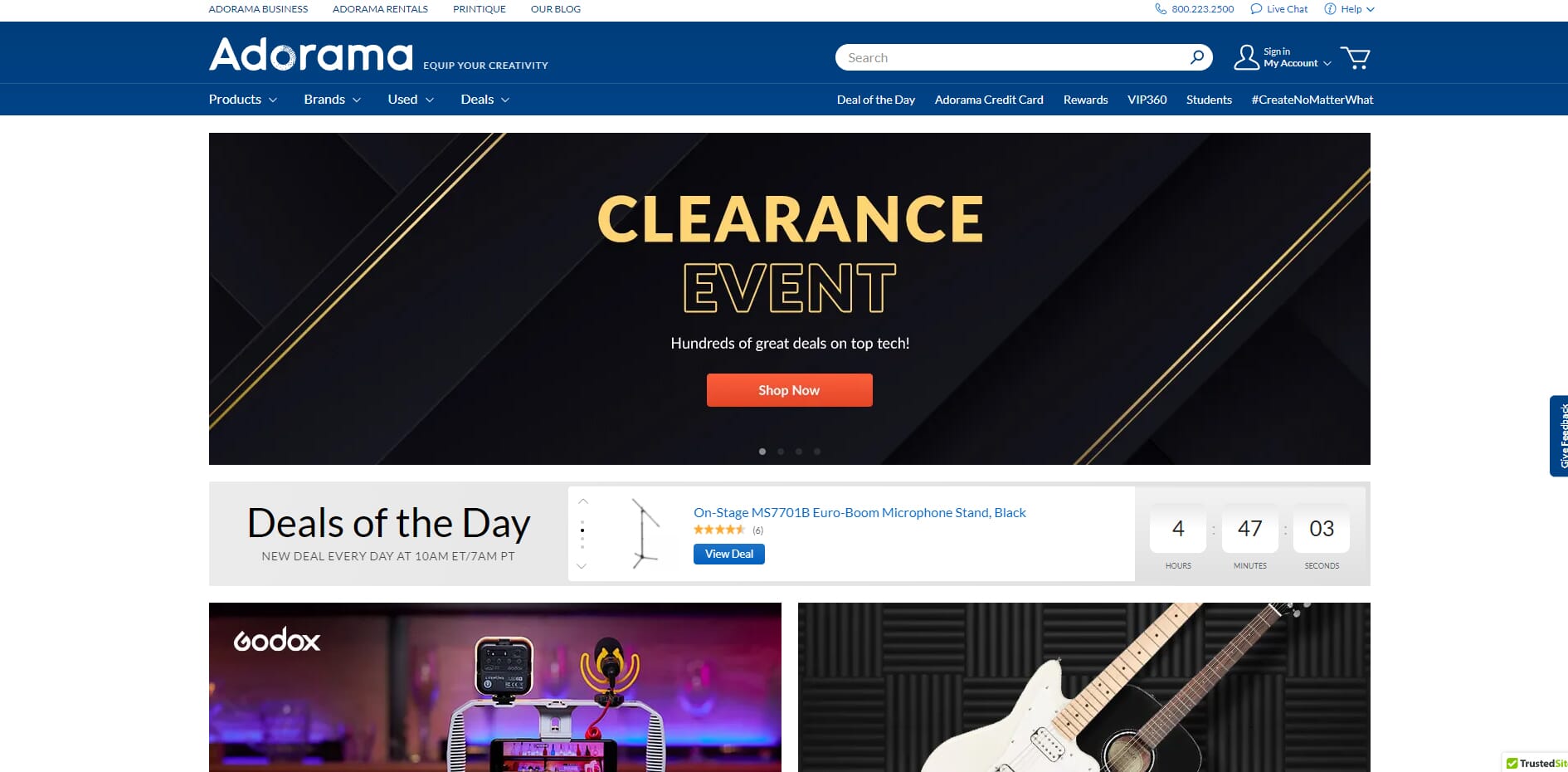 About the Company
Adorama is another popular online photography retailer. Founded in 1970, this company has evolved into one of the leading online retailers of cameras and photography equipment.
Via their online store, there is a vast range of different electrical equipment. This includes cameras, lenses, tripods, accessories, games consoles, home electronics, and drones. They also have a camera rental company, and sell both new and used electronics.
Financing Options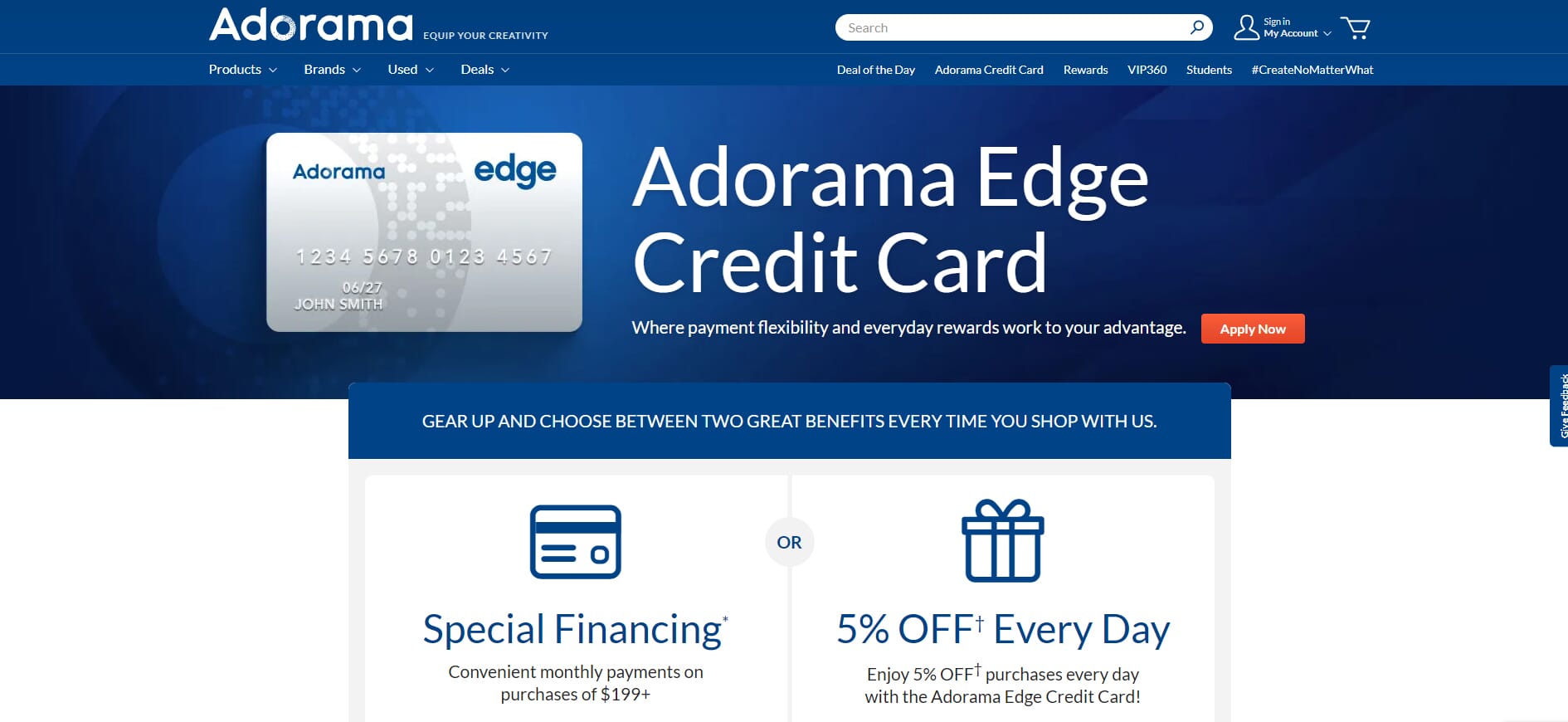 Adorama offers something different – the Adorama Edge Credit Card. This is an interesting concept which gives users the option of two different benefits when applying for the card.
Firstly, choose a benefit of 5% every day on Adorama purchases. Secondly, choose the special financing benefits. This is what we are interested in! Choosing this gives you access to 6 months of special financing. This applies to purchases between $199-$799.99. For this initial 6 months, there is no interest charged on any Adorama credit card payments for the applicable amount.
3. Amazon – Monthly Payments Enrollment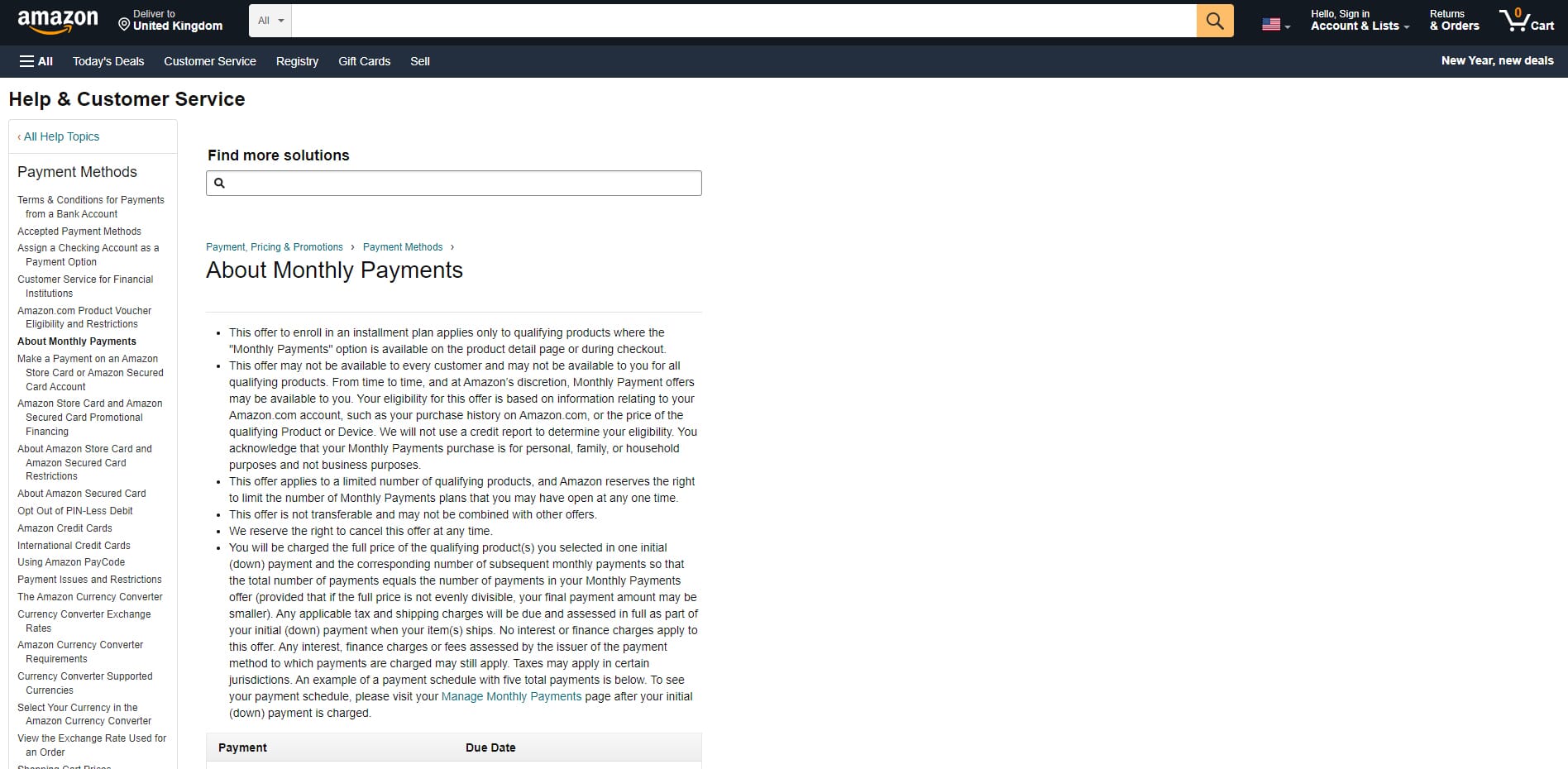 About the Company
Amazon is a globally recognized brand. It has worldwide distribution centers. Amazon.com also has hundreds of electronics sellers that specialize in cameras and lenses. The benefit of using Amazon is that you are purchasing from a reputable brand and can easily see customer ratings.
Financing Options
The camera financing options from Amazon vary from seller to seller. Remember that Amazon is the middleman. However, Amazon facilitates monthly payment options which give you increased security and peace of mind.
You find that many sellers allow monthly payments through Amazon. The payments are also flexible because you can choose to keep paying the monthly installments, or if you have the cash, pay the entire remaining balance.
Importantly, if offered, there are no interest or finance charges on these monthly payments. As a result, you will only ever pay the retail price initially offered by the seller.
4. Jessops UK – Finance Repayment Plans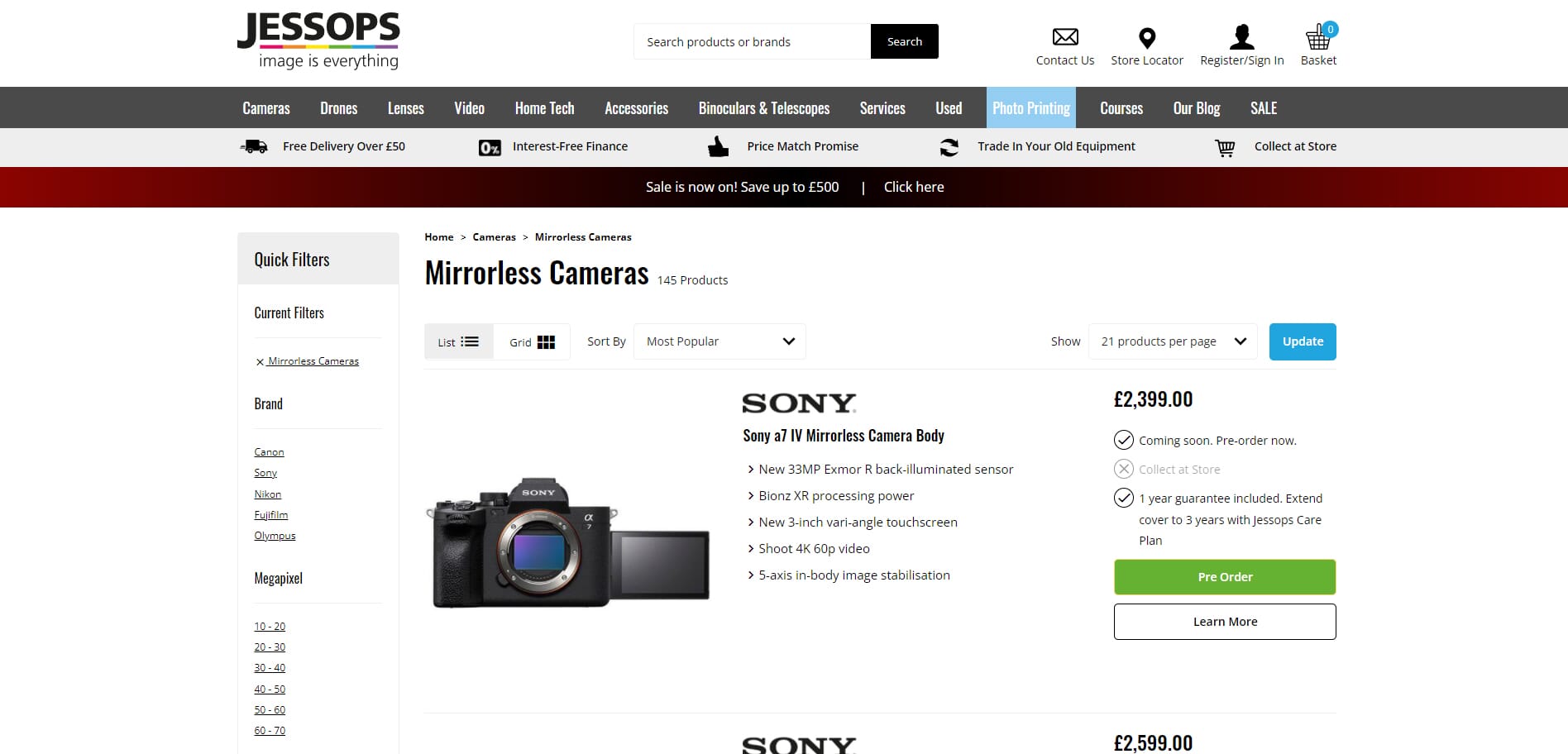 About the Company
Jessops is one of the longest-standing UK-based photography retailers. They have an excellent reputation and have both an online store and retail outlets throughout the UK.
Jessops sells a great range of electronics via their site. This includes cameras, lenses, drones, video accessories, home tech, and binoculars.
Financing Options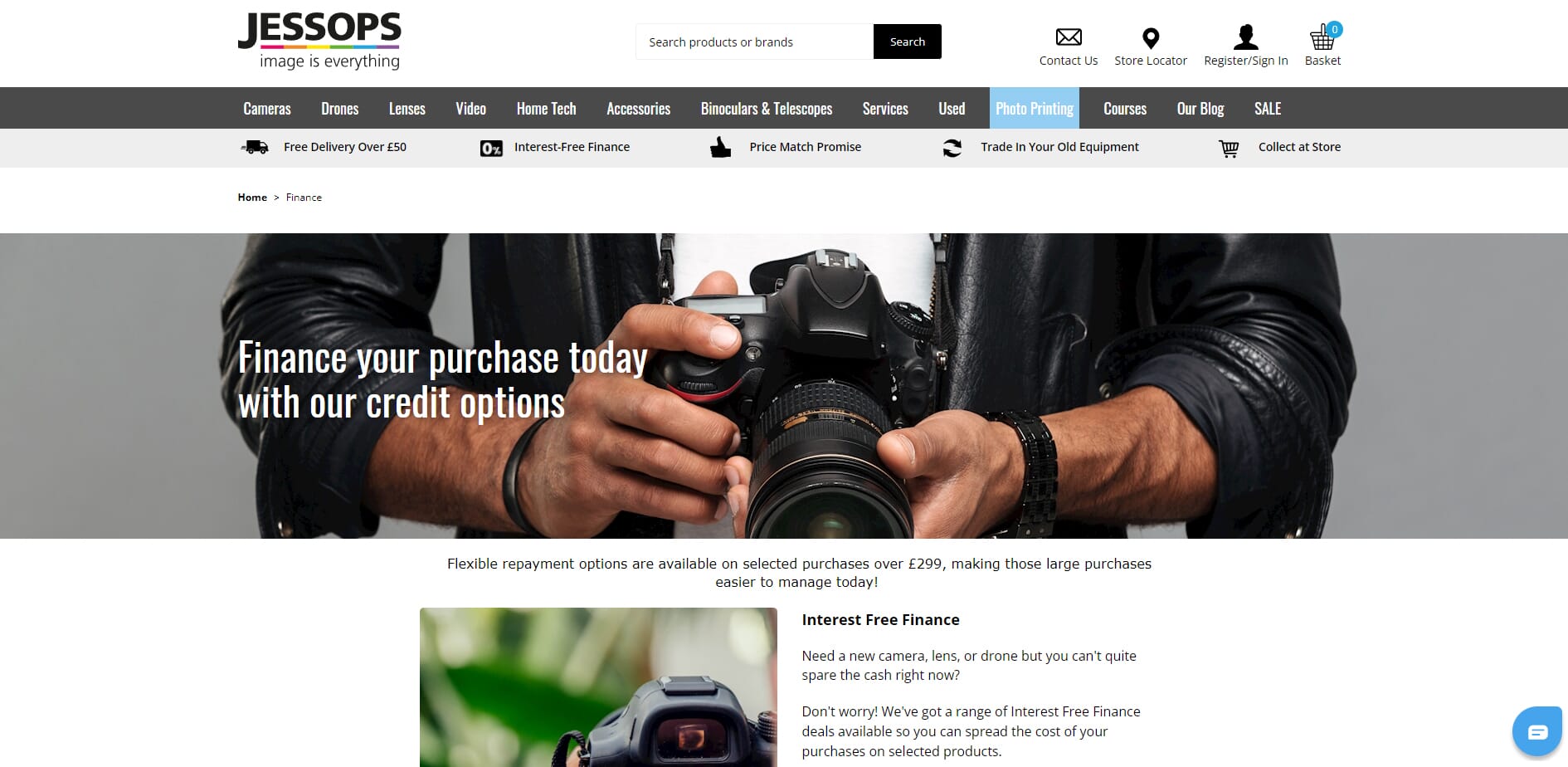 Jessops offers a range of flexible repayment options for purchases of over £299. Firstly, there is a range of interest-bearing finance plans. The typical APR here is 14.9% which is decent. This plan only applies to purchases over £560 and an initial deposit is required. The monthly repayments are split over 24 or 36 months, depending on your preference.
Alternatively, Jessops also offers select interest-free repayment plans. These come with a 0% APR rate and apply to select products over £299. Like the other offer, an initial deposit is required, and you can choose to spread the repayments over 12 or 24 months.
To apply for finance through Jessops you must be at least 18. You must also work 16 hours per week or be retired with an income. Lastly, you must be a UK resident of at least 3 years.
5. B&C Camera – Partnership With Affirm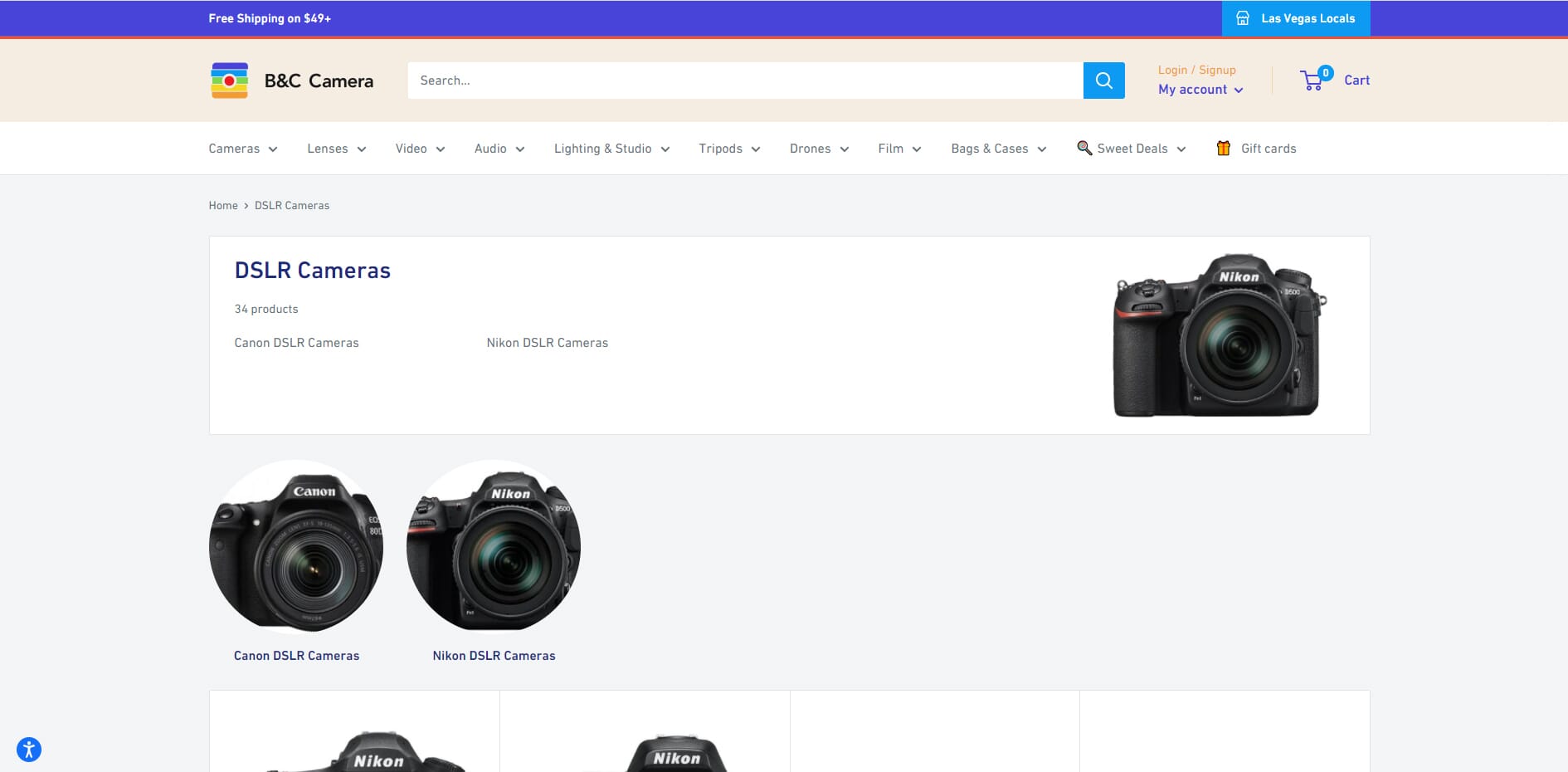 About the Company
B&C Camera has both a physical store in Las Vegas and a great online store. The company was founded in 1971 and has steadily grown since.
Via their online store, you can find hundreds of top brands and deals from manufacturers like Canon, Nikon, Sony, and Panasonic. They sell DSLR and mirrorless cameras, lenses, studio equipment, drones, and more. B&C Camera also has some great offers in their "bargain bin" section.
Financing Options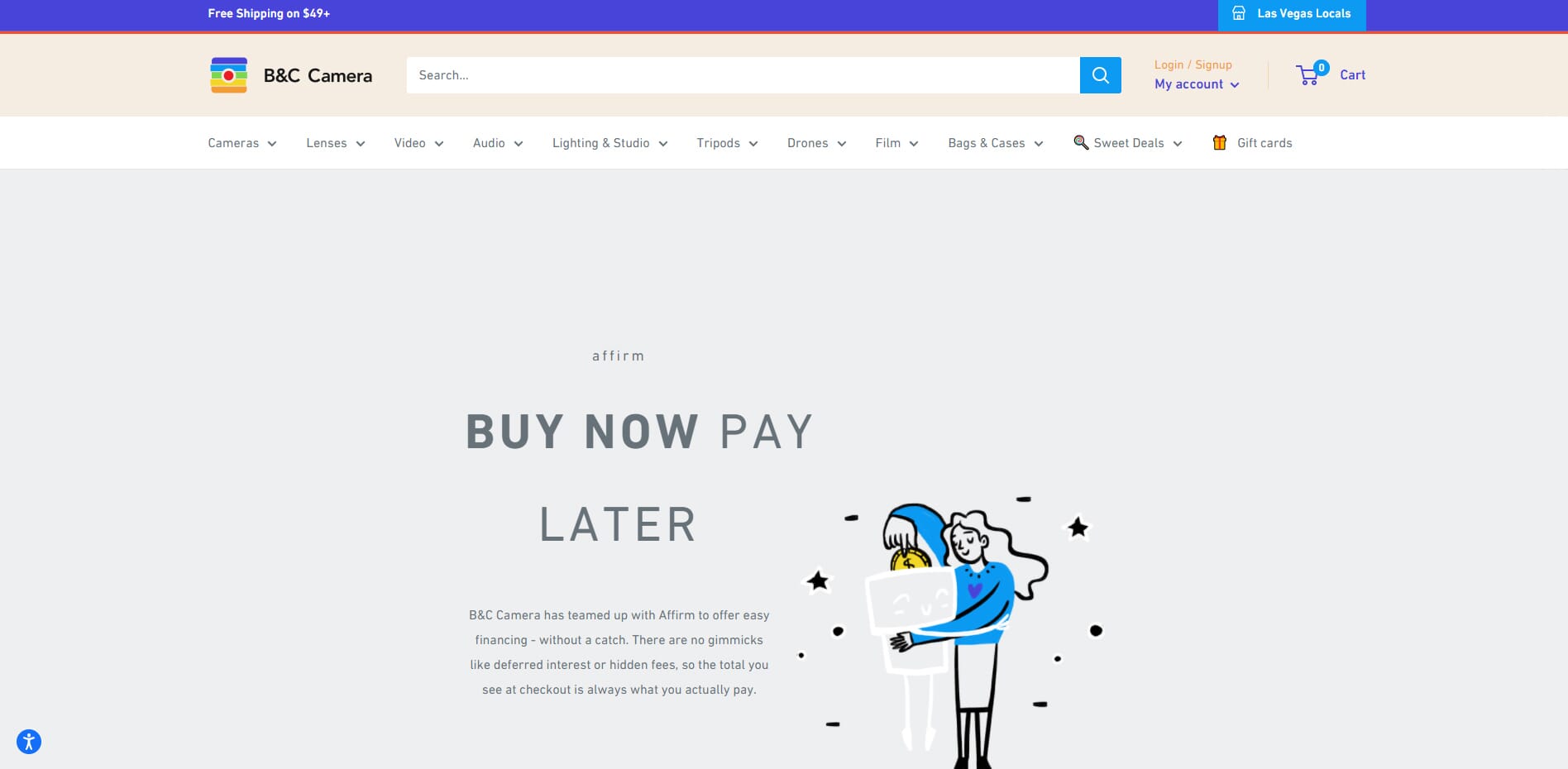 B&C Camera is another company that partners with Affirm.
Orders over $100 are eligible for finance. The repayment schedules are distributed to 3-month, 6-month, or 12-month plans. As a result, you split the cost based on what you can realistically afford.
The APR rate is variable from 10-30%. This varies depending on the value of the product, and the length of repayment plan you choose. Please note that to use this service a credit check is performed, and an initial down payment is required.
6. Affirm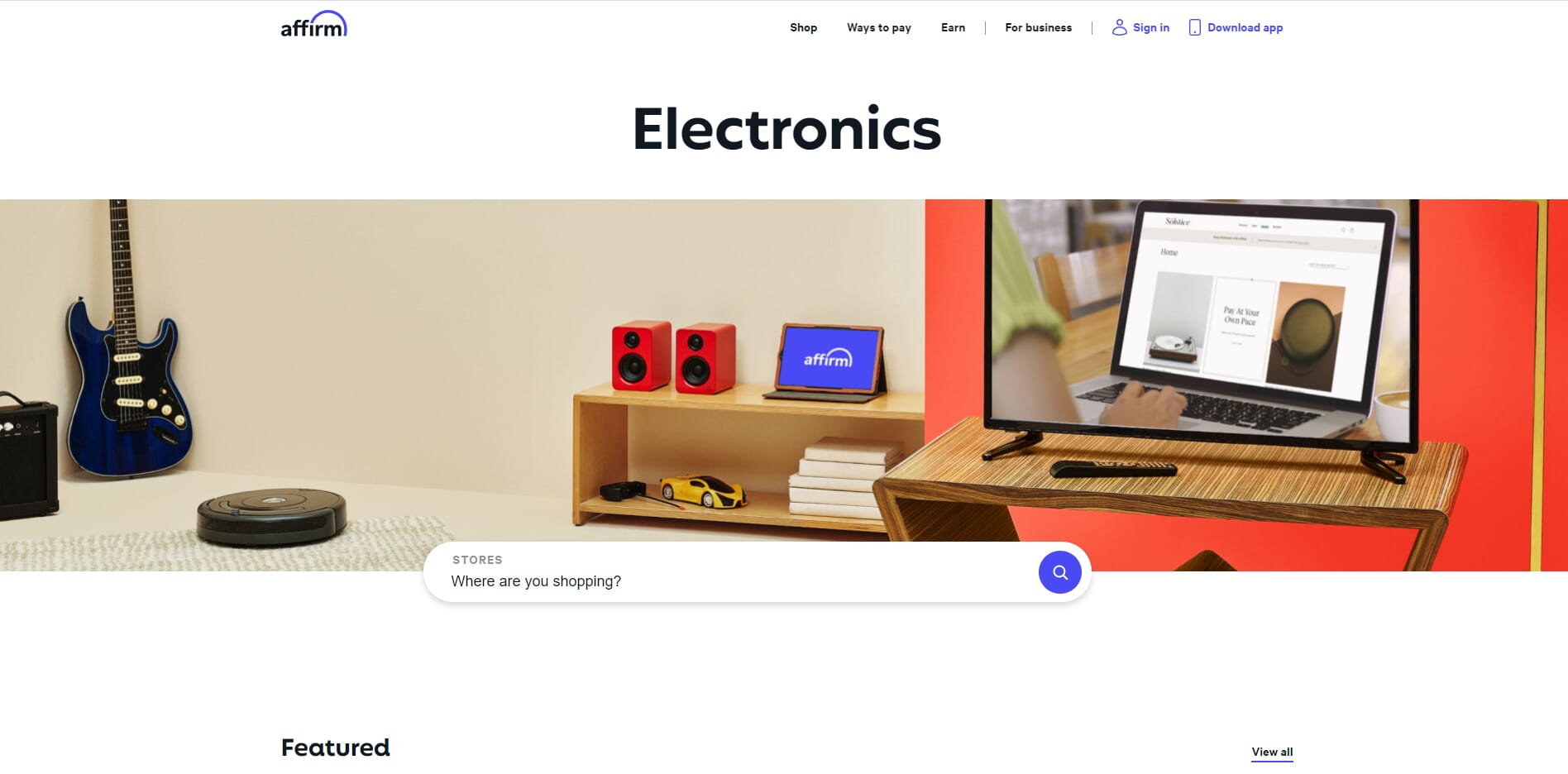 About the Company
Affirm is a financing company that services a wide range of online retailers. The company is registered in the USA, and as you can see, they provide financial plans for customers of a variety of electronics retailers.
Other industries they cover include apparel, automotive, health & beauty, fitness & gear, home and furniture, shoes, travel, and weddings. In most instances, you simply purchase a finance plan via the final retailer, but they do have a dedicated mobile app too.
Financing Options
B&C Camera and KEH Camera are two examples of photography retailers that use affirm. The APR rates range from 0-30% and vary based on the length of repayment, and the value of the camera.
Before being accepted for finance, a credit check is done. Also, in most cases, an initial deposit payment is also needed. We like that Affirm offers a flexible range of repayment terms from 3 to 12 months. This means you can opt to pay quicker (albeit for a higher APR).
7. Electro Finance – Rent to Own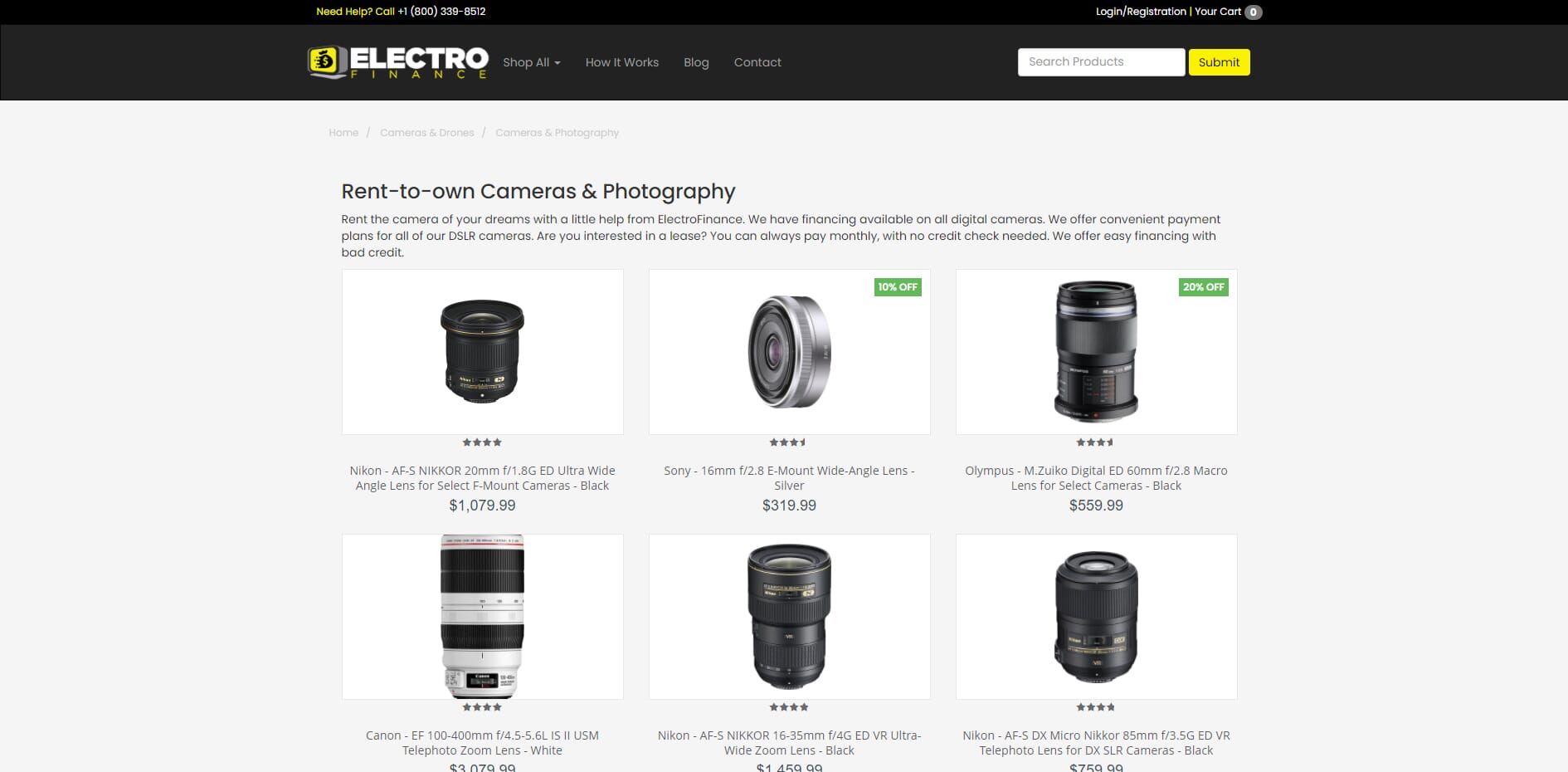 About the Company
Electro Finance is a company that specializes in lease-to-own electronics. They offer accessible prices and cover a wide range of electrical goods via their online store. This includes computers, TVs, home theater, home appliances, video games, audio equipment, and smartphones.
There is also a large range of cameras available including models from Sony, Panasonic, Canon, Nikon, and Fujifilm. The order fulfillment is processed via Best Buy and collection services are available from their stores.
Financing Options
The total payment is broken into affordable monthly payments. There is an APR percentage, but this varies depending on the product. You can get an instant credit check and approval, and for select goods, there is also a same-day collection service. To apply you need a valid mobile number, an SSN, a driver's license, and an active checking account.
8. B&H Photo – B&H PayBoo Credit Card

About the Company
B&H Photo is one of the best-known online photography retailers. Their online store is comprehensive and includes cameras, lenses, photography accessories, computers, pro video gear, smartphones, and more. Essentially, anything electrical they sell!
The company is based in the USA but they provide international shipping too. The company was founded in 1973 and now stands as one of the premier North American photography equipment suppliers.
Financing Options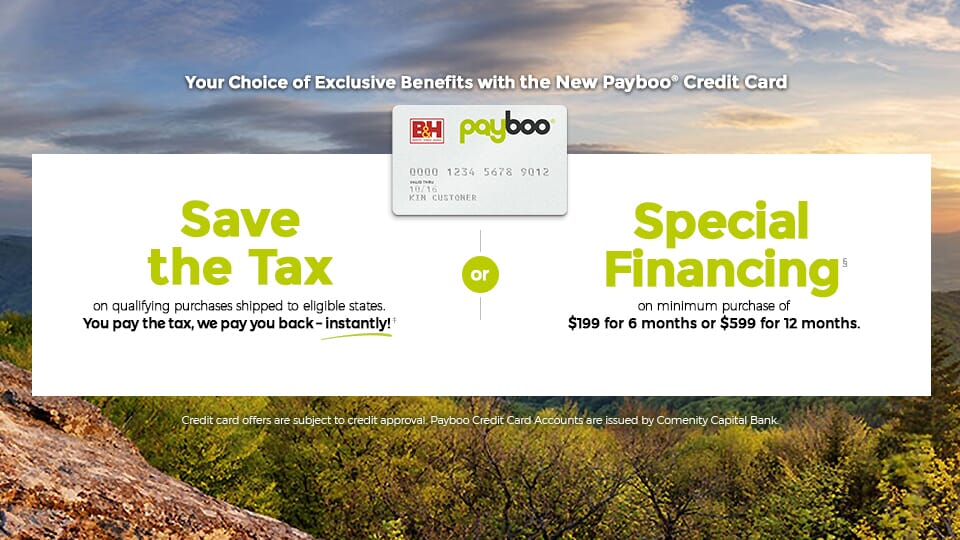 B&H Photo has recently revamped its credit card offering. They formerly worked with Synchrony Bank, but this partnership has ended. The new PayBoo credit card is supplied by Comenity Capital Bank and offers a standard APR rate of 29.99% on purchases.
However, the main benefit of this card is the two different offers it provides. Firstly, you can use the "Save the Tax" benefit on qualifying purchases. This discount instantly refunds any applied sales tax on single purchases. The discount value is shown as a separate line on your invoice so you can clearly see the saving. Please note that this tax saving is only available in states where sales tax is collected – you can check eligibility and savings on the B&H website.
Alternatively, the B&H PayBoo Credit Card also gives you special financing plans. These are available on minimum purchases of $199 over 6 months, and $599 over 12 months. It entitles you to a 0% interest rate on repayments for the term of your credit plan.
These benefits are not mutual and you can only use one or the other on every single purchase. Also, to apply for the credit card you must complete an application process which includes the submission of various verification details such as a valid photo ID.
For those who make larger purchases or prefer to use the same electronics retailer, the B&H PayBoo Credit Card can result in some great savings.
Pros and Cons of Using Camera Finance
As you can see, there are some excellent camera finance options available for DSLR and mirrorless cameras. Before you commit to a finance plan, it is important to understand the pros and cons. You can then weigh up if this is suitable for you, and your financial situation.
Pros
No large initial payout
Don't have to save up beforehand
The costs are spread evenly
Gives you access to a wider range of equipment
The biggest benefit is that you don't have to pay thousands upfront to get a high-quality camera. For example, let's say you want a best-selling DSLR like the Canon EOS 5D Mark IV. You really want this camera, but it costs $2000+ and you don't have that type of money.
Using camera financing, you still get that camera without spending $2k upfront!
This brings us to the next benefit – the costs are spread evenly. That aforementioned $2000 cost is split evenly into 14x monthly payments of $150 for example. A monthly payment of $150 is much more affordable than a $2000 one-off payment.
Lastly, using finance gives you access to a much wider range of cameras and accessories. You can look at high-quality cameras and lenses that you never considered before – due to the high one-off cost.
Cons
Interest percentage makes it expensive
Negatively affects credit score if you default
Long-term commitment
While there are many advantages, there are some important drawbacks to consider too.
Firstly, there is often an interest percentage added to your payments – similar to mortgage or vehicle finance. As a result, the overall amount paid is more expensive than if you bought the camera outright.
This is something you must look at – is it worth paying extra for the quick access and spread-out monthly repayments? This depends on the interest charged, and the comparison between the buy-now price.
Secondly, when committing to any finance, there is the chance it negatively affects your credit score. If you miss a payment or default on the scheme, your credit score takes a hit. This obviously affects things like applying for other finance and mortgages.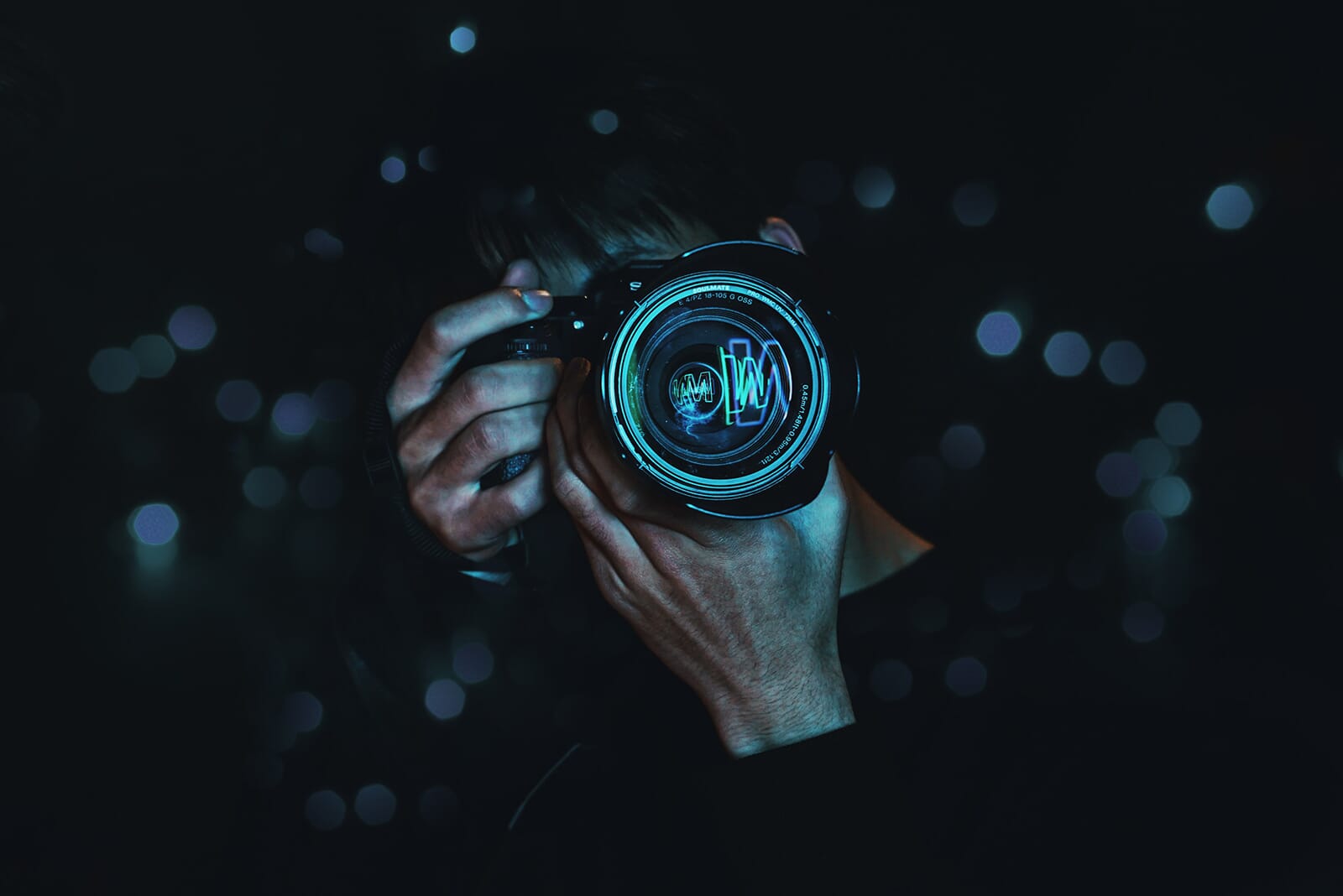 If you follow the plan through, though, your credit score improves! Consider therefore if you can make regular repayments for the full term of the finance.
Lastly, consider the long-term commitment. Camera financing is spread across multiple months and can even span into years of repayment. Think if you are in a stable enough financial situation to therefore to commit to a long-term plan like this.
Consider These Camera Financing Options Today to Get Your Dream DSLR!
We hope you have found this guide on the best camera financing options useful. We understand that not everyone can afford to pay a large lump sum for a DSLR or mirrorless camera. That doesn't mean you can't get the camera of your dreams, though!
By using a financing option, you can get a high-quality camera immediately, without the initial expense. There is also the option to rent cameras and lenses if you simply want to test them or for a specific project too.
Please read the terms and conditions of any financial plan carefully. You must be aware of important factors like the APR percentage, monthly payment plans, and what happens if you default on any payments. Remember also that finance plans like these can impact your credit score – both positively and negatively.