Have you ever searched for a new piece of camera gear only to be inundated by tons of different online shops?
How are you supposed to know what the best online camera stores are?
Good news! There are plenty of camera retailers that are reliable, have a wide gear selection, and offer great customer service for photographers.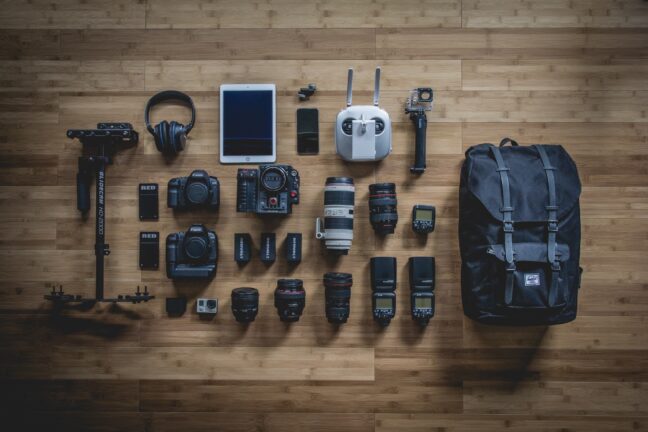 To help you search for your next camera or trade in your old gear for something new, here is a list of our 10 favorite stores.
When you buy through links on our site, we may earn a commission at no cost to you. We evaluate products independently. Commissions do not affect our evaluations.
Best Online Camera Stores
1. B&H Photo Video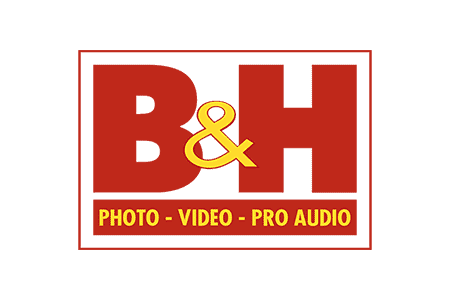 Great for authorized sellers
B&H Photo Video has been in business for over 40 years and continues to provide excellent service and a huge range of products.
Pros
Gear covers all skill levels
Also sells accessories and lenses
Great support for Canon, Sony, and Nikon
Cons
The volume of gear could be overwhelming
B&H has been the USA's premier photography store for over 40 years. They are an authorized seller of Canon, Nikon, Panasonic, Sony, and more.
"We have the right cameras, lenses, and accessories for beginners, hobbyists, and professionals alike."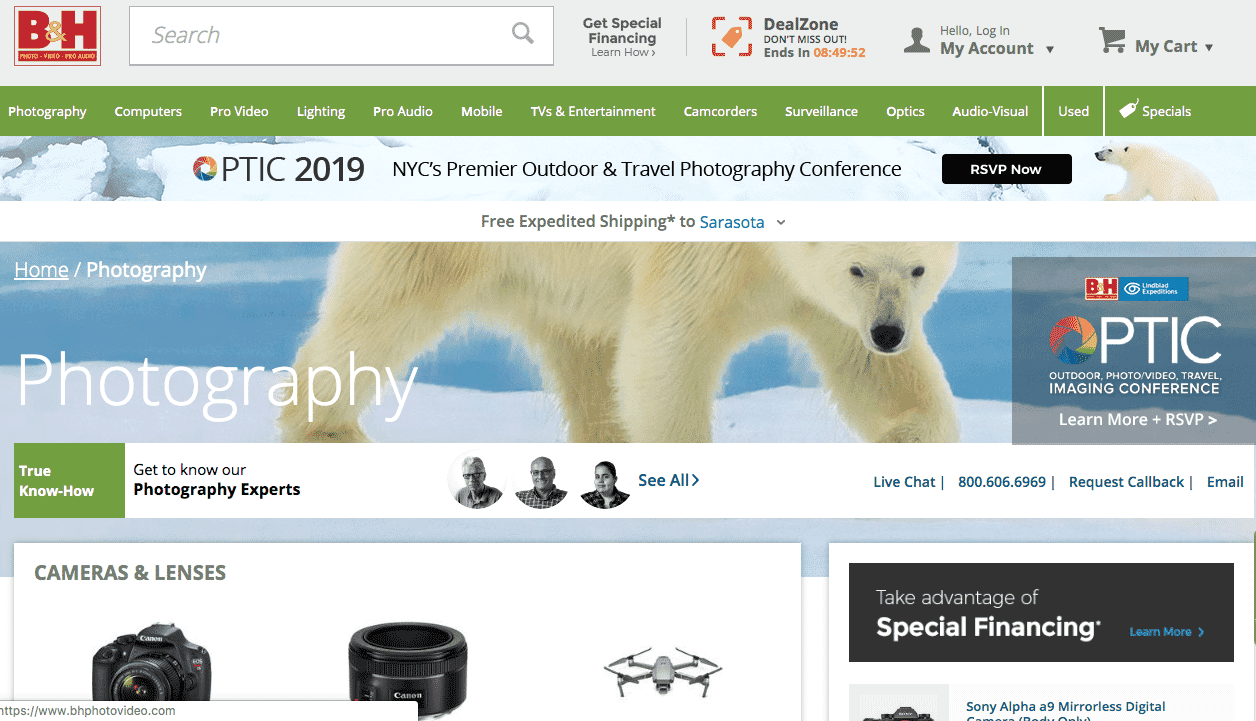 Their selection of photo equipment includes:
DSLR cameras
Tripods
Flashes
Film
Memory cards
B&H offers a credit card, called "Payboo"; in our experience with the Payboo Card, it's a great way to save money or finance new camera gear. Plus, if you're ever in the New York City area, the company has a brick-and-mortar location for you to shop at.
2. KEH Camera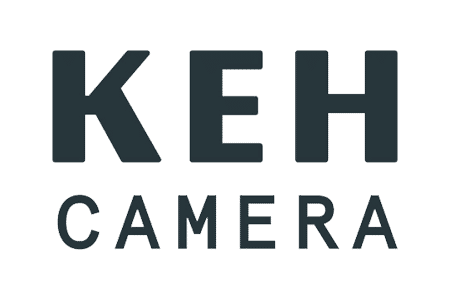 Great for customer service in the US
KEH has a superb supply of cameras, great customer feedback, and excellent prices.
Pros
You can sell your equipment to KEH
Excellent used camera prices and quality
Easy-to-navigate website
Cons
Customer support telephone line is a US number
KEH Camera is the smarter way to buy and sell used photography equipment. They've been around since 1979 and have served millions of photographers.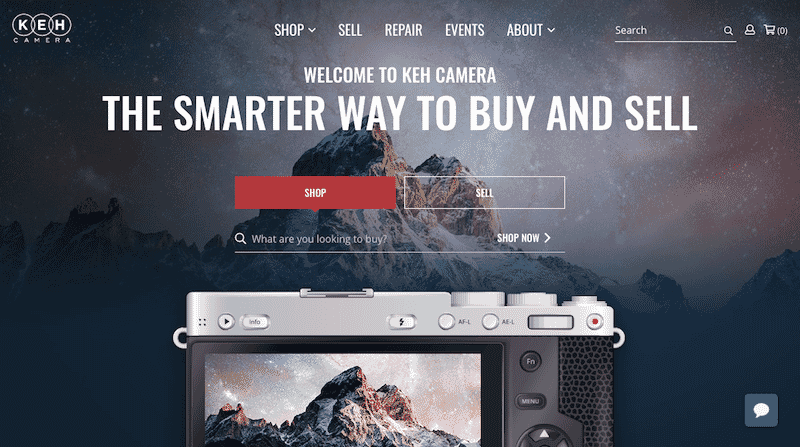 They specialize in used cameras, lenses, and accessories. And when you shop at KEH, you will get up to 40% off retail prices.
Plus, if you're looking to sell your equipment, KEH will give you top market value for your gear.
3. Amazon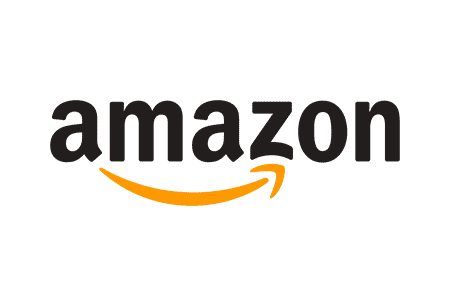 Great for checking out reviews
Amazon is one of the largest e-commerce marketplaces. It also offers a star rating system and in-depth customer reviews.
Pros
You can find virtually any camera
The search filters are extensive
Can view star ratings to determine product quality
Cons
Some of the customer reviews can be misleading or biased
As one of the largest e-commerce retailers today, Amazon has a wide selection of camera and video equipment.
The company offers products from leading big brands as well as smaller businesses and even sells refurbished equipment.
At Amazon, you'll find digital and film equipment from brands such as Canon, Nikon, Fujifilm, and more.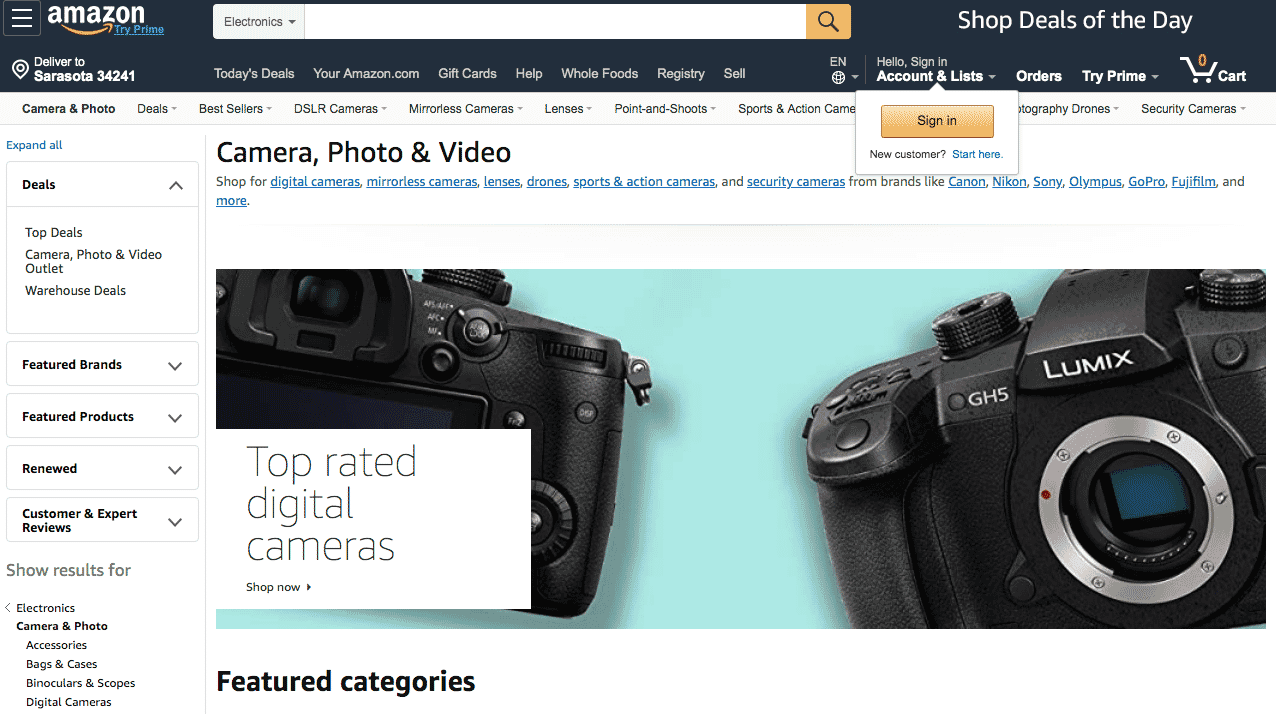 Plus, if you sign up for Amazon Prime, you will get fast and free shipping on qualifying orders. It's perfect for any photographer who can't wait to test out their new gear.
4. Adorama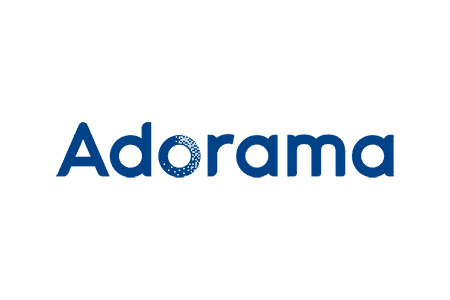 Great for clearance sales
Adorama deals in both new and used equipment from all major manufacturers including Canon, Nikon, and Sony.
Pros
Often has sales and bundle deals
Extensive list of brands
Intuitive website
Cons
Free shipping may only be available for US citizens
Adorama is "more than a camera store." It offers an incredible selection of photography gear as well as other electronic equipment.
At Adorama, you will find:
Digital cameras
Mirrorless cameras
Pro video equipment
Tripods
Drones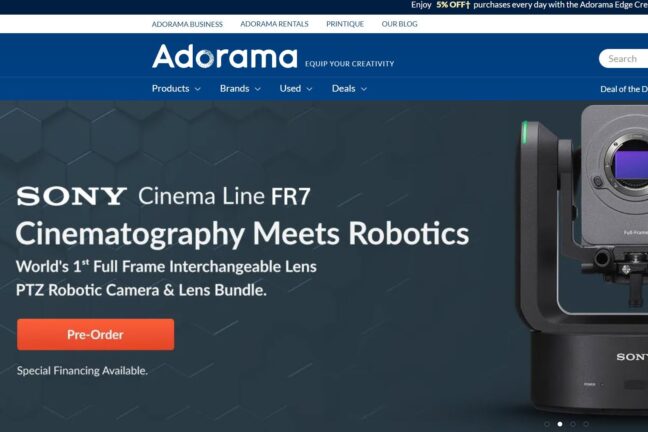 Plus, Adorama allows you to rent camera equipment before you buy and trade in your used gear for credit toward new purchases.
Adorama also offers a top-notch photo printing service in case you want to make prints.
And for those who prefer to do in-person shopping, the company has a physical store in New York City.
5. MPB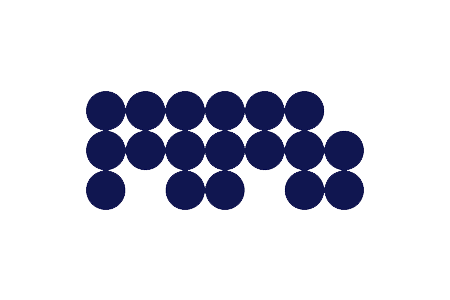 Great for trade-ins
MPB not only sells used cameras, but it also lets you trade in your old equipment.
Pros
Simple quote system to trade in your old gear
New cameras constantly added
Easy-to-understand condition system
Cons
Does not offer any new items
MPB was founded in 2011 and specializes in buying and selling used cameras and other gear. In most instances, used gear is in just as good condition as new items, and there is usually no difference in performance. Therefore, you could save a little and shop at a place like MPB.
They have a fantastic website that is easy to navigate. For example, the main navigation is split into categories for DSLR, mirrorless, and medium format cameras. Alternatively, you can shop by brand. MPB offers cameras from all the top manufacturers including Canon, Sony, Nikon, Pentax, Fujifilm, and Olympus.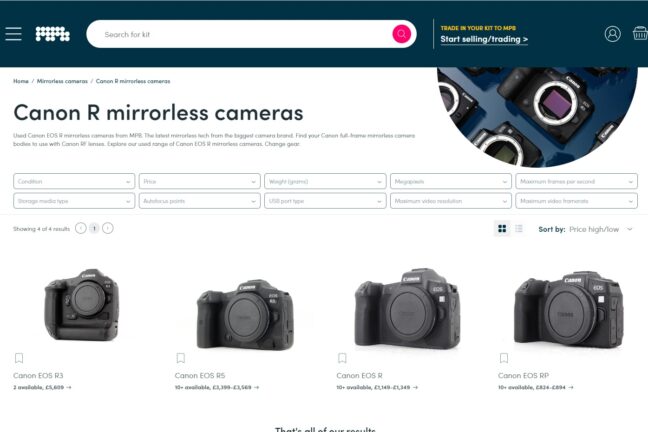 Once you've chosen a specific manufacturer, you can then use a huge range of filters to find exactly what you want. You're presented with the product availability (the number of models for sale) and the min/max price range. We love this navigation, and it makes finding the right camera a quick process.
The items have a condition rating, and you get important facts about each used camera, such as how many photos it has taken to date during its lifetime. All items go through a checking process and have to be approved before payment is sent if you want to trade in your old camera, too.
6. Gear Focus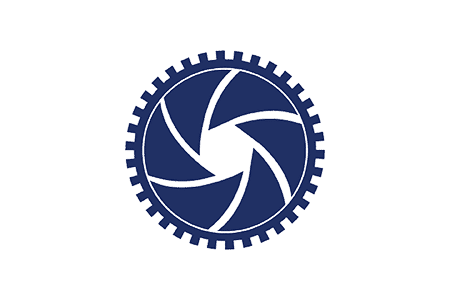 Great for selling gear
Gear Focus offers an incredible collection of used cameras. They also boast low commission fees if you want to sell your used gear.
Pros
Commission fees of just 5%
Fantastic range of used cameras
Easy buying process
Cons
Does not have any new gear for sale
Gear Focus is one of the leading photo and video marketplaces where customers can buy and sell their camera equipment. The website has many benefits in contrast to other platforms. For example, it charges a set commission fee of just 5%. Furthermore, it is a dedicated photo and video marketplace, so it's much easier to find what you want.
When shopping at Gear Focus, you can search for DSLR, mirrorless, medium format, and point-and-shoot cameras. Each type has its own category, but you can then filter your searches by brand, price, and condition.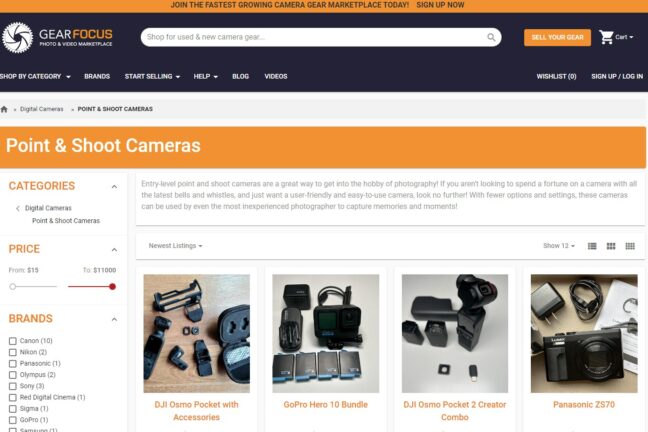 We like that each camera has an actual photo, not just a stock image. This means that you can clearly see the quality of the item and look for any defects.
Gear Focus also thoroughly describes each item's condition (and is careful to disclose any marks or issues). You can find cameras from Canon, Panasonic, Nikon, Olympus, Sony, Fujifilm, and even some less popular brands like Mamiya and Samsung.
7. Roberts Camera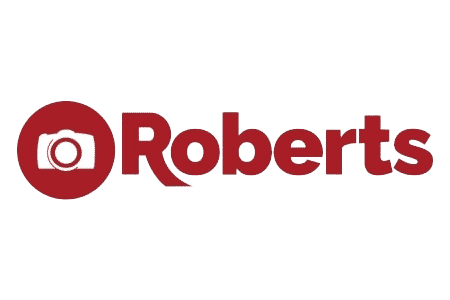 Great for Indiana residents
Roberts Camera has a large store in Indiana, and the online shop sells new cameras from Canon, Nikon, Sony, and more.
Pros
Simple search and filter functions
Free delivery on orders over $49
They also sell used cameras via their sister website
Cons
International deliveries may be difficult
Roberts Camera has a large store in Indiana, but the company also has one of the best online camera stores in the US. Roberts Camera even runs a second website, UsedPhotoPro, which deals with used camera gear.
The main online store has a large array of cameras, including DSLRs and mirrorless options. The items are all new and have reasonable prices that are consistent with current market trends.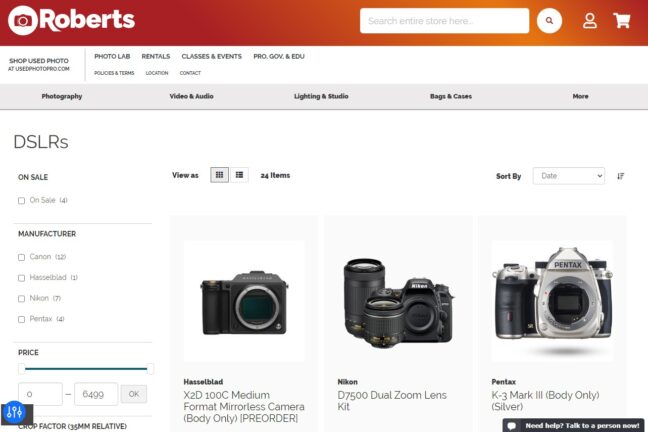 You can find cameras from manufacturers like Nikon, Fujifilm, Canon, Sony, and Panasonic. This includes the latest mirrorless cameras like the Canon EOS R and Nikon Z range. We like the site's effective navigation and the fantastic range of available products.
To help you save a little money, Roberts Camera also offers free shipping on orders over $49 in value – therefore, nearly all camera purchases qualify!
8. eBay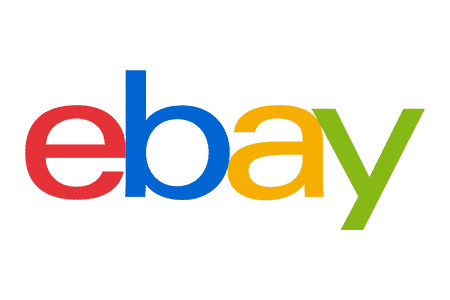 Great for deals
eBay is widely known and has a huge customer base with thousands of used cameras for sale.
Pros
Trusted website with great security
The amount of equipment is staggering
You can check customer reviews and seller ratings
Cons
There have been quality issues in the past
eBay is a bit different from many of the other websites mentioned here since it's an online reselling platform.
On eBay, you will find many individuals selling their own personal gear, and you'll even find some camera stores using eBay as a marketplace for products.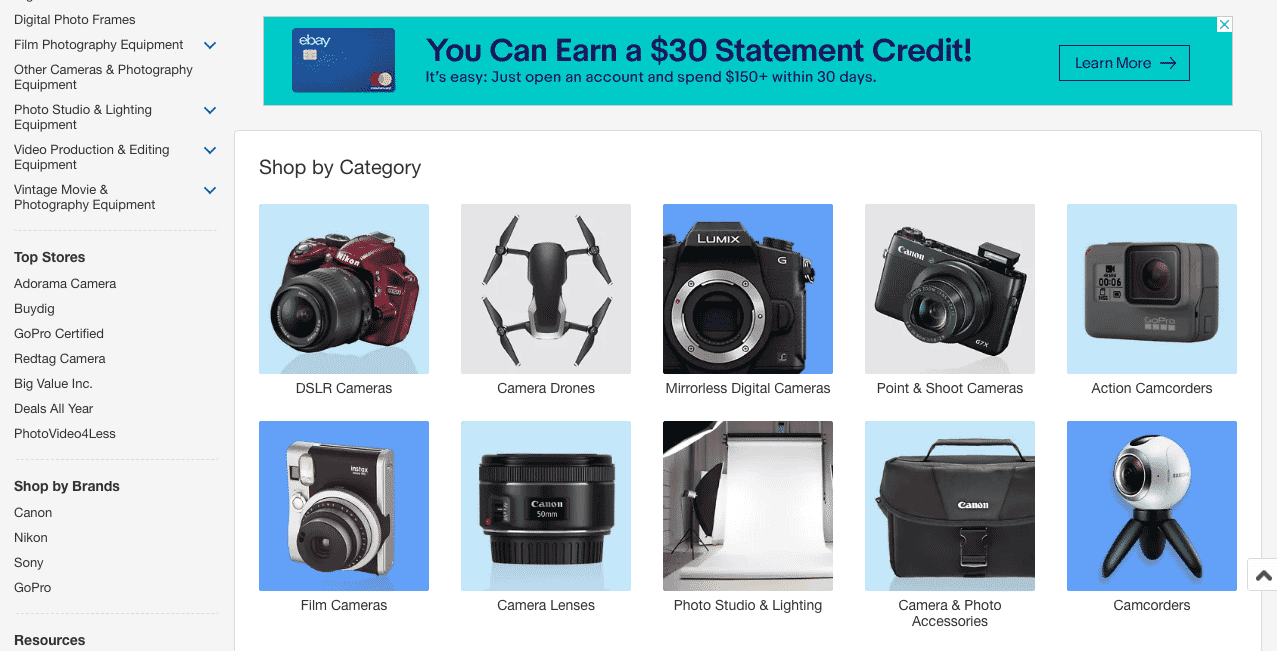 While you can find new products on eBay, many people use the site to purchase older and even vintage cameras. It's also a great place to buy secondhand lenses, including used Canon lenses, used Nikon lenses, and much more.
On eBay, you can search for products from around the world in one centralized and efficient marketplace. If you're looking for a rare camera, be sure to check out the latest eBay listings.
9. Ritz Camera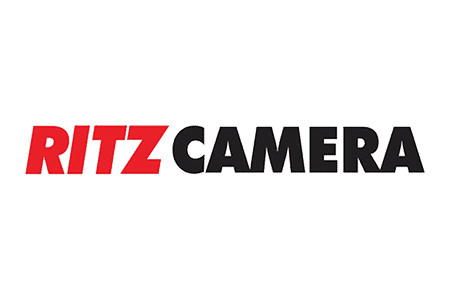 Great for US buyers
Ritz Camera is one of the largest online camera stores in the US and has free ground delivery services with a 3-7 day turnaround.
Pros
Free ground delivery service for the mainland US
Superb variety of cameras and accessories
Also delivers to Alaska, Hawaii and the Virgin Islands
Cons
Non-ground delivery may be a little expensive
Ritz Camera has been in business in the US since 1918. At Ritz, you can shop with confidence; it's highly rated among customers, offers secure shopping, and has a variety of payment options.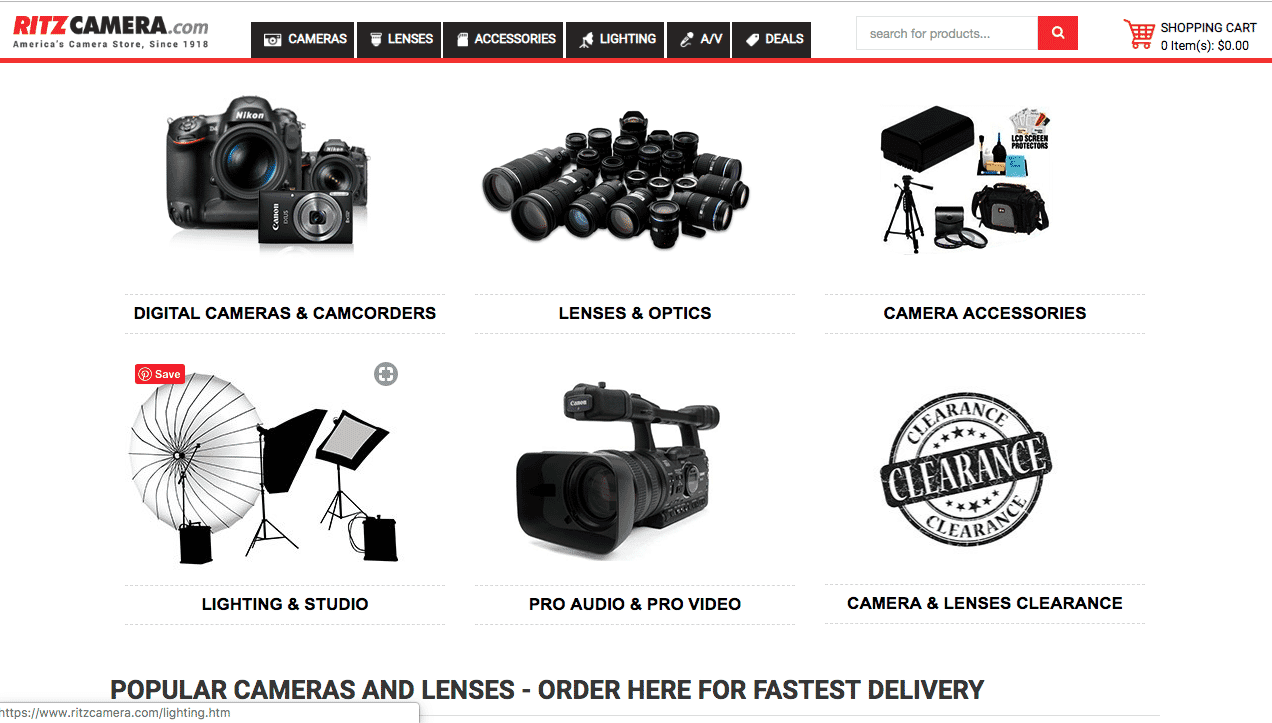 At Ritz Camera, you will find:
Digital cameras and camcorders
Lenses
Camera accessories
Lighting and studio equipment
Pro audio and video equipment
Plus, Ritz Camera offers free shipping on all of its products.
10. Best Buy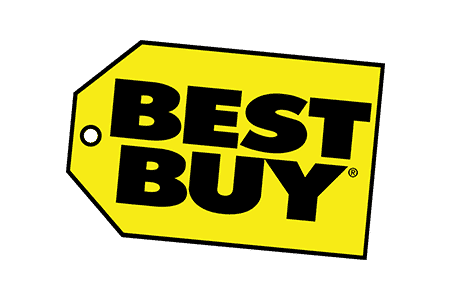 Great for versatility
Best Buy is an easily accessible online and physical store with an immense range of products including cameras, lenses, and all essential accessories.
Pros
Can arrange in-person collection
Great website navigation
Solid range of delivery options
Cons
May not offer any specialized customer support
Best Buy is a leader in electronics, which includes cameras and video gear. The company has various stores around the USA, but its main retail space has shifted to the internet.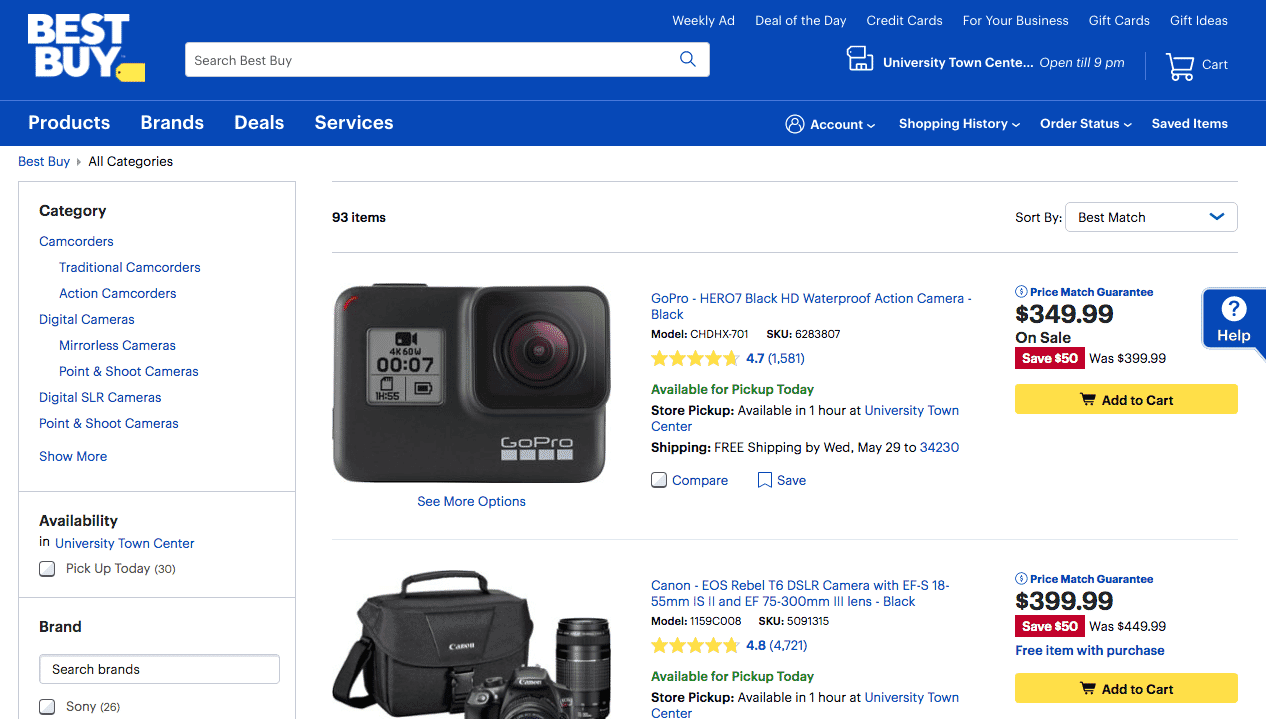 At Best Buy, you will find:
Camcorders
Digital cameras
Mirrorless cameras
Point-and-shoot cameras
To see if you have a location near you or to shop at the online store, check out the Best Buy website.
The Best Online Camera Stores? You've Got Options
We've shared the 10 best online camera stores based on reliability, quality, and selection of both new and used photographic equipment.
So pick a store. And get the gear of your dreams!
Do you have an online store that you use to buy camera gear? Share your thoughts in the comments!