Have you ever searched for a new piece of camera gear you want to buy only to be inundated by tons of different online shops to chose from?
How are you supposed to know what the best online camera stores are?
Simple!
Just keep reading our list of the best online stores to buy camera equipment from.
Good news! There are plenty of online camera retailers who are reliable, have a wide selection, and offer great customer service for any photographer.
To help you search for your next camera or trade-in your old gear for something new, here is our list of the 10 best online camera stores.
When you buy through links on our site, we may earn a commission at no cost to you. We evaluate products independently. Commissions do not affect our evaluations.
Online Camera Stores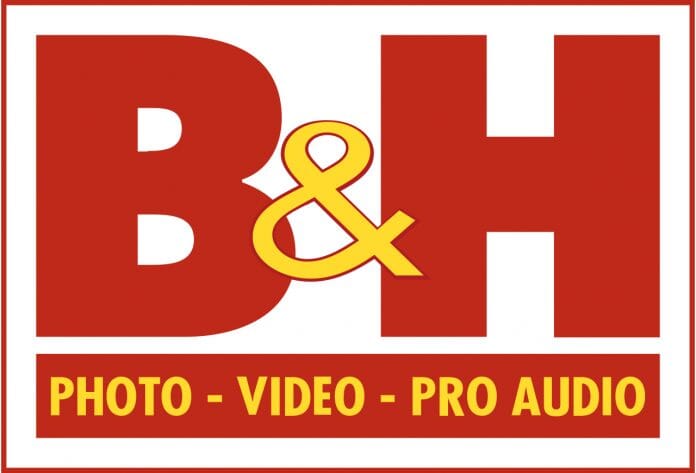 B&H has been the USA's premier photography store for over 40 years. They are an authorized seller of Canon, Nikon, Panasonic, Sony and more.
"We have the right cameras, lenses, and accessories for beginners, hobbyists and professionals alike."
Their selection of photo equipment includes:
DSLR cameras
Film Cameras
Tripods
Flashes
Film
Memory Cards and more.
Plus, if you're ever in the New York City area, B&H has a brick and mortar location for you to shop at.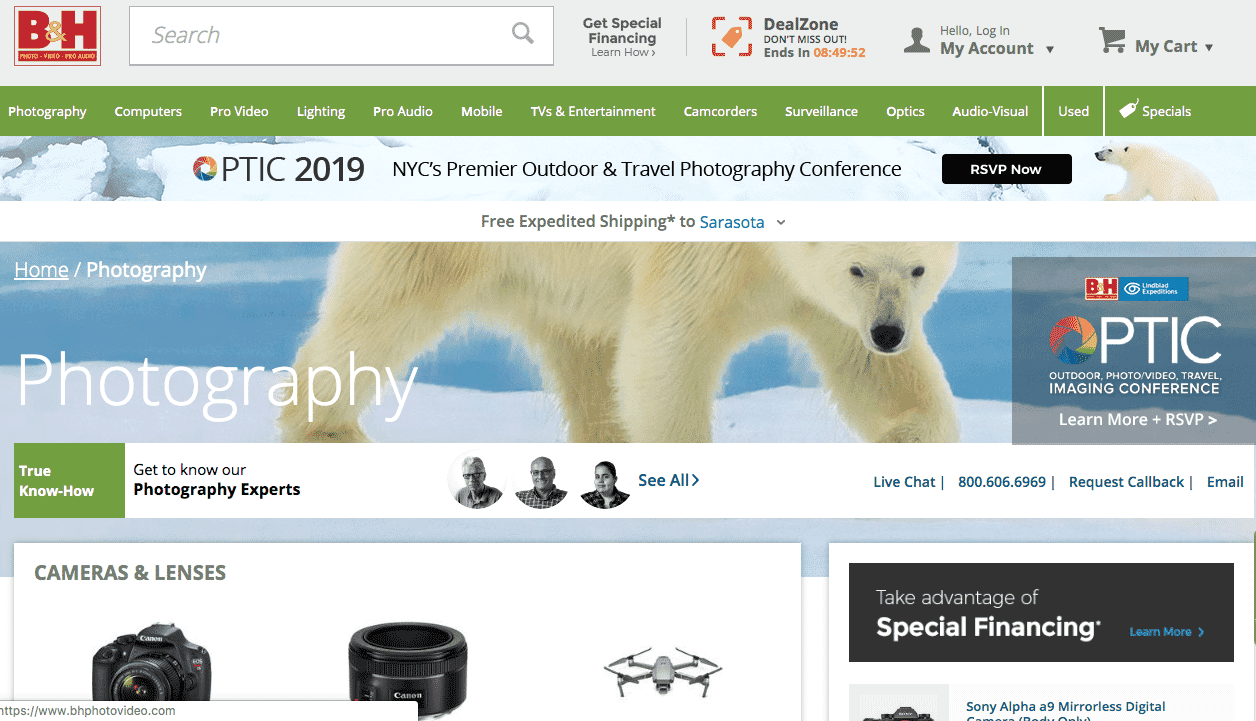 2. KEH Camera (best for used gear)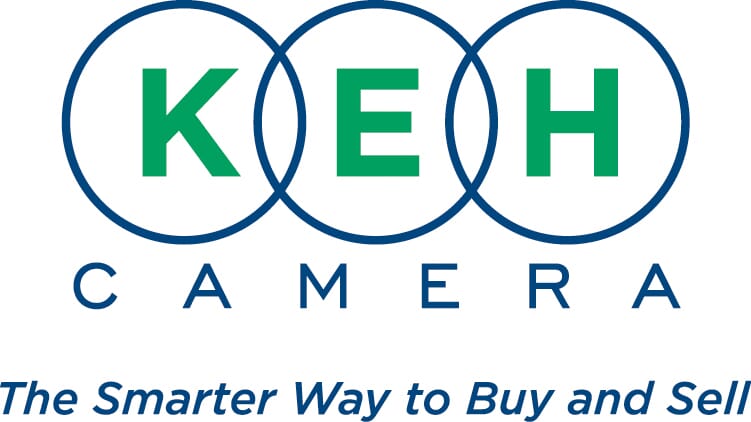 KEH Camera is the smarter way to buy and sell photography equipment. They've been around since 1979 and have served millions of photographers.
They specialize in used cameras, lenses, and accessories. And, when you shop at KEH you will save up to 40% off retail prices.
Also read: Tips For Buying Used Photography Gear
Plus, if you're looking to sell your equipment – KEH will give you top market value for your gear.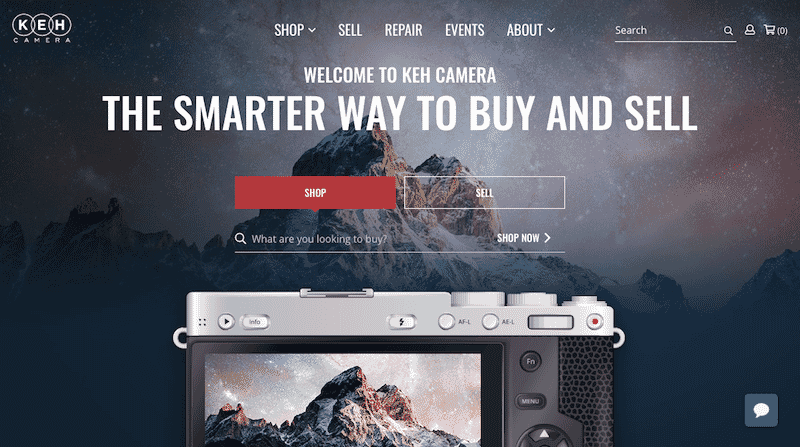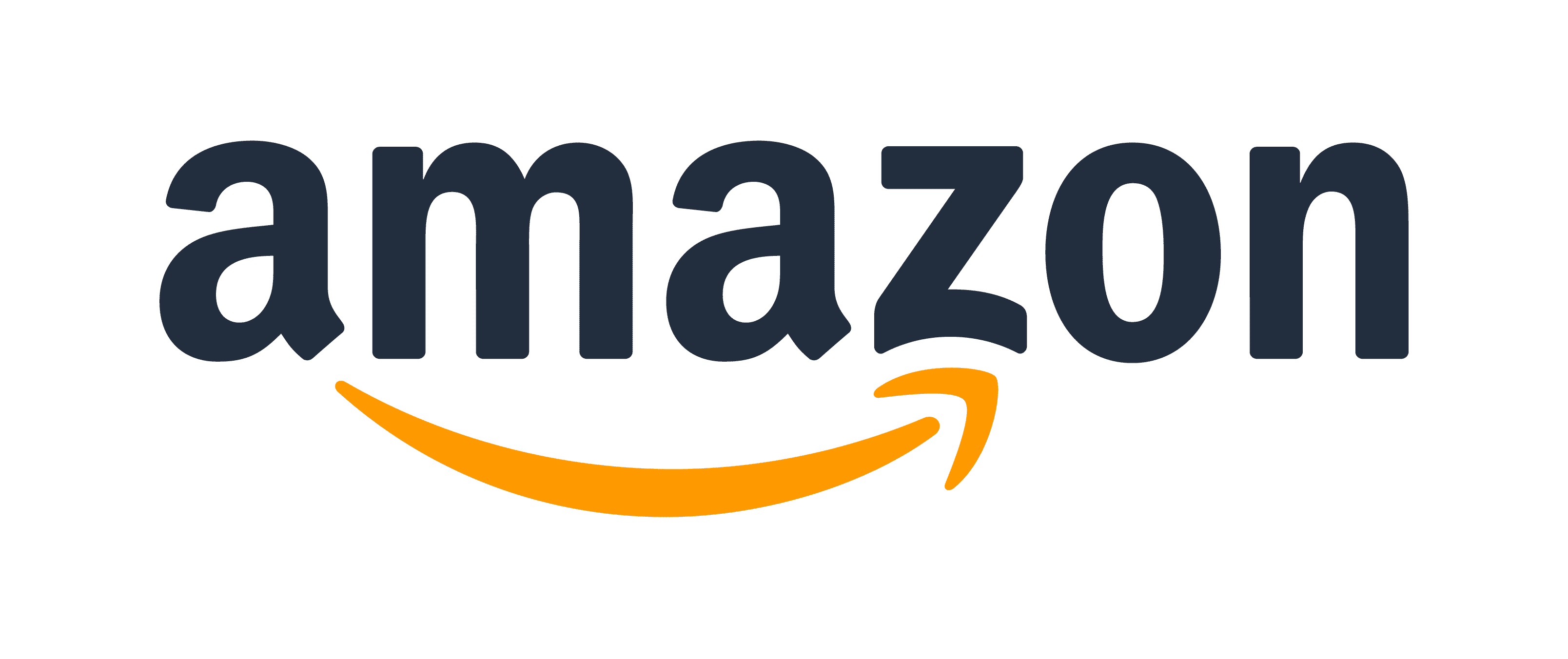 As one of the largest e-commerce retailers today, Amazon has a wide selection of camera and video equipment.
They offer featured brands, products and even renewed/refurbished equipment.
At Amazon, you'll find digital and film equipment from brands such as Canon, Nikon, Fuji, and more.
Plus, if you sign up for Amazon Prime – you will get fast, free shipping on any order that qualifies. Perfect for the photographer who can't wait to test out their new gear.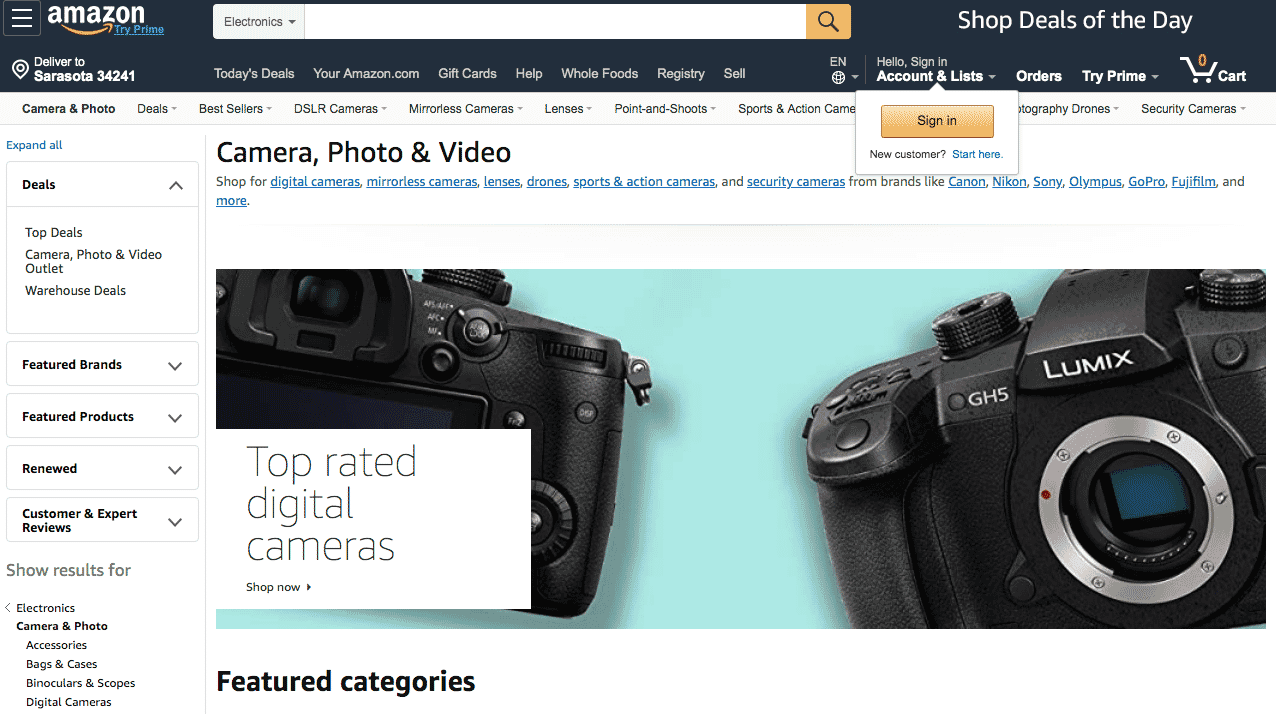 Adorama is, "More than a camera store." In fact, they're a leader in photography gear as well as other electronic equipment.
At Adorama, you will find:
Digital cameras
Mirrorless cameras
Pro video equipment
Tripods
Drones and more..
Plus, Adorama allows you to rent products before you buy and trade in your used gear for cashback toward a new purchase.
Adorama also offers a photo printing service if you want to make prints of your photos. The service is high-quality and affordable.
Also, they have a physical store in New York City for all of your photography needs.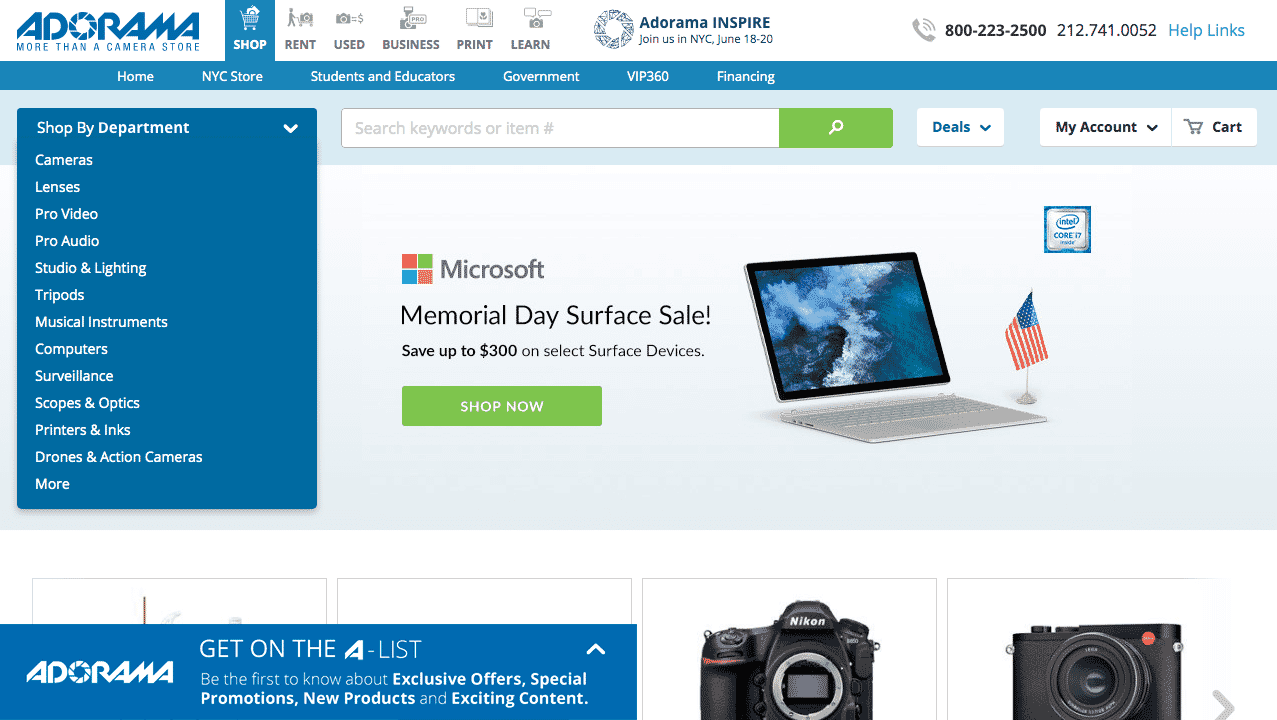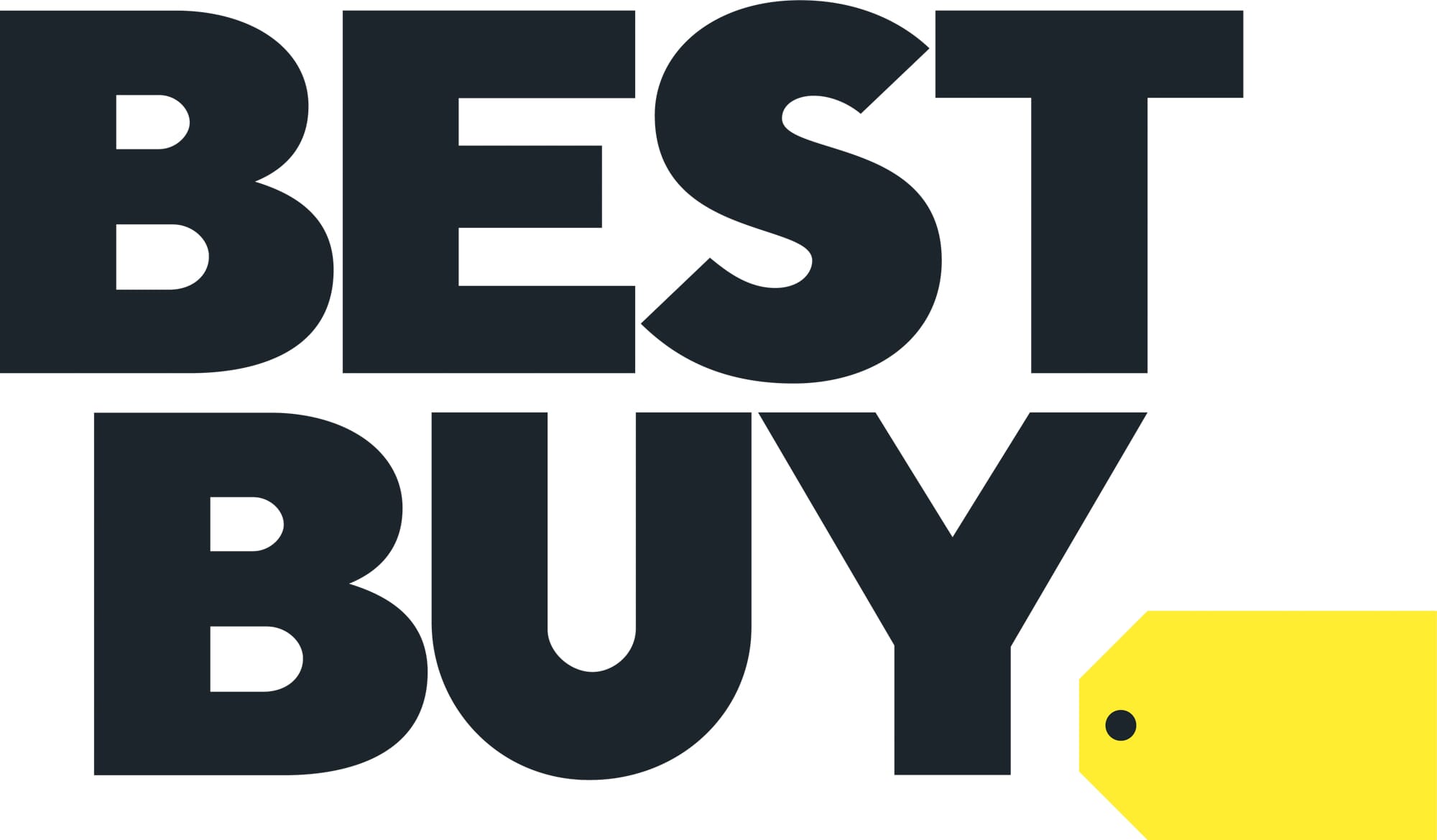 Best Buy is a leader in electronics, which includes camera and video gear.
Best Buy has various stores around the USA, but its main retail space has shifted to e-commerce.
At Best Buy, you will find:
Camcorders
Digital Cameras
Mirrorless Cameras
Point and Shoot Cameras
To see if you have a location near you or shop their online products, check out Best Buy.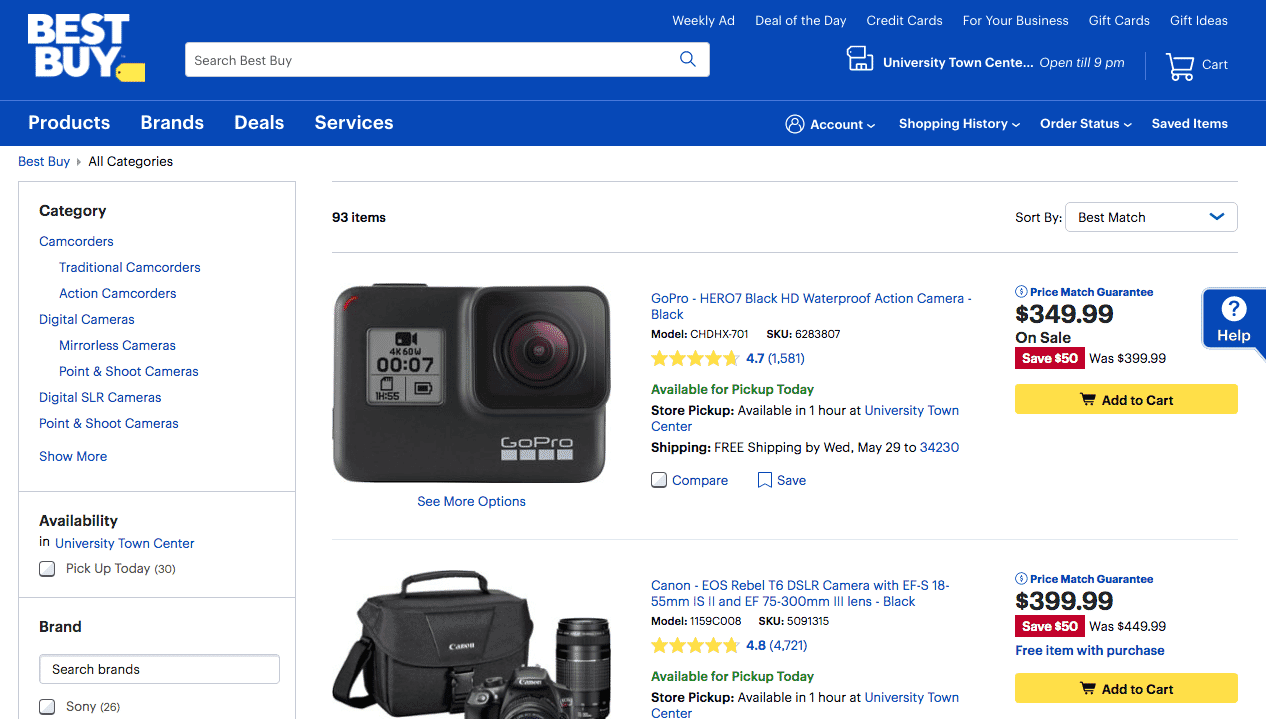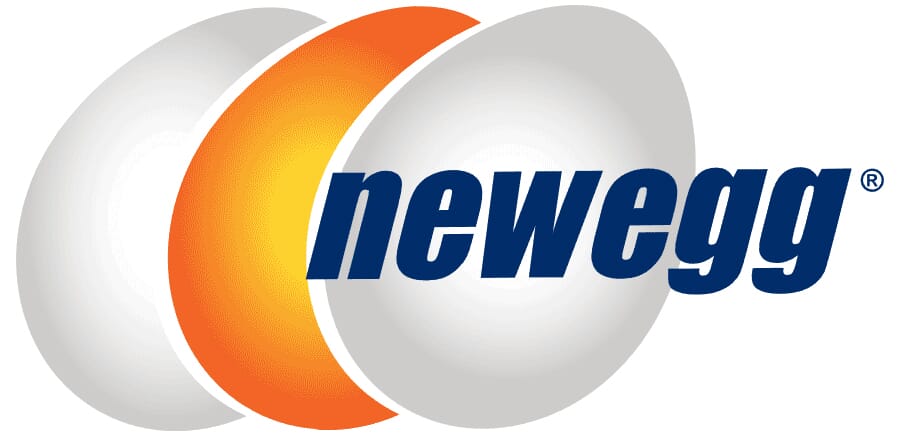 Newegg is an online retailer for electronics. Their digital camera selection is expansive and includes new products as well as open box cameras.
On Newegg's e-commerce website, you will find:
DSLRs
Compact Mirrorless Cameras
Consumer Camcorders
Film Cameras
Digital Photo Frames and more…
Plus, they carry the most popular brands including Canon, Nikon, Sony, Olympus, and Fujifilm.
Take a look at their camera section and see if Newegg has your next professional camera.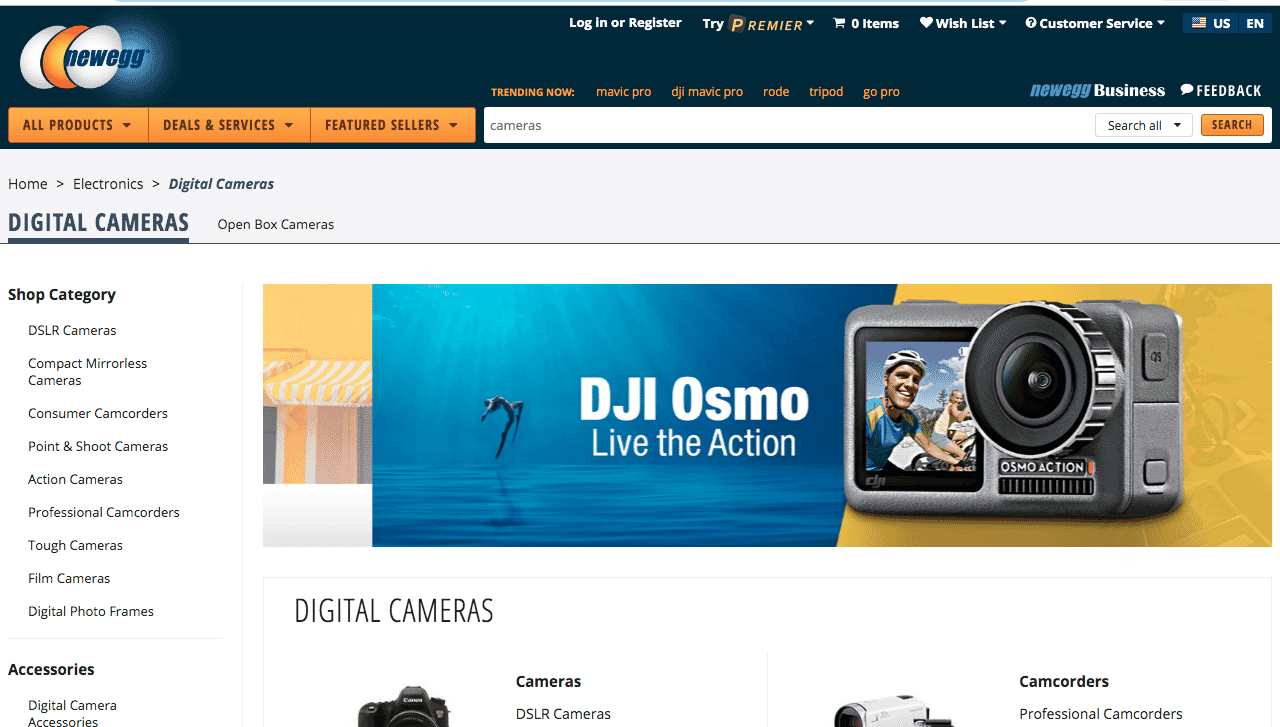 Surprised to see Walmart on our list of the best online camera stores?
Well, don't be! Walmart is a large superstore that carries many products, including electronics and cameras.
Walmart is a retail chain that has physical locations for you to shop at as well as their e-commerce selection.
Their offerings of photographic equipment include cameras and camcorders from the top brands.
Although they are unlikely to sell vintage systems like film cameras and film, Walmart is still a good option if you are looking for the latest and most affordable camera gear.
Check out what cameras Walmart has in stock. Their online selection is much more vast than you'd find in the store.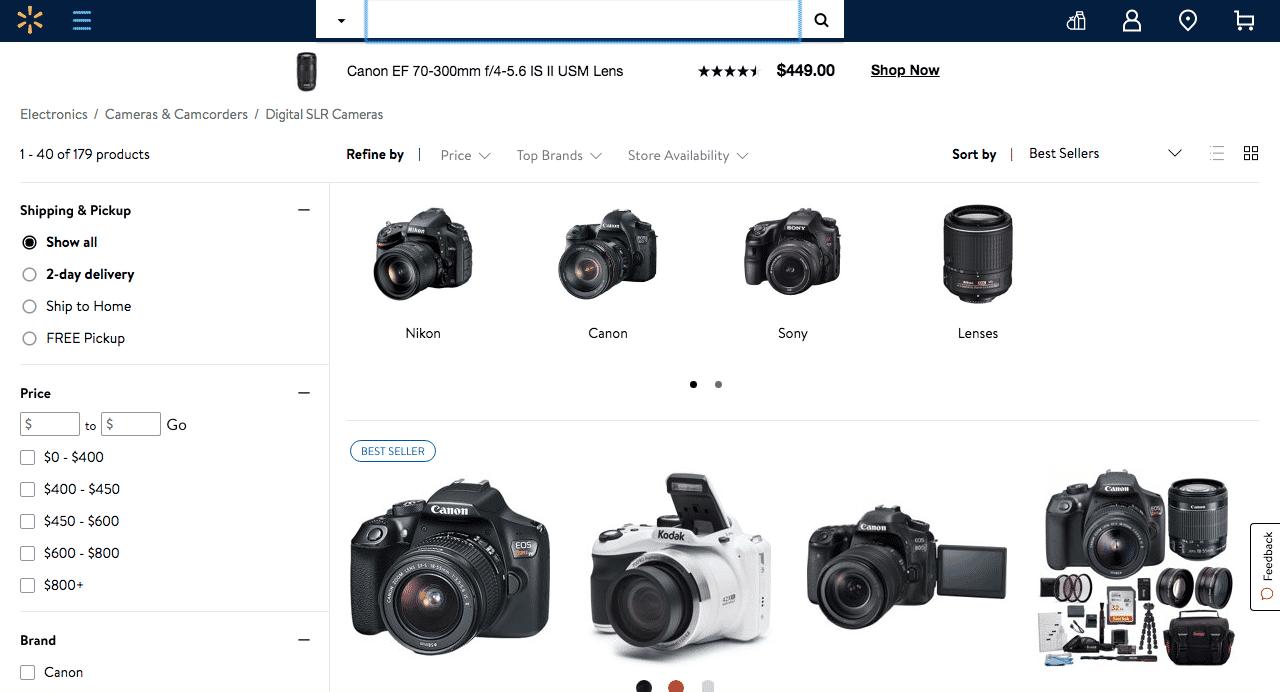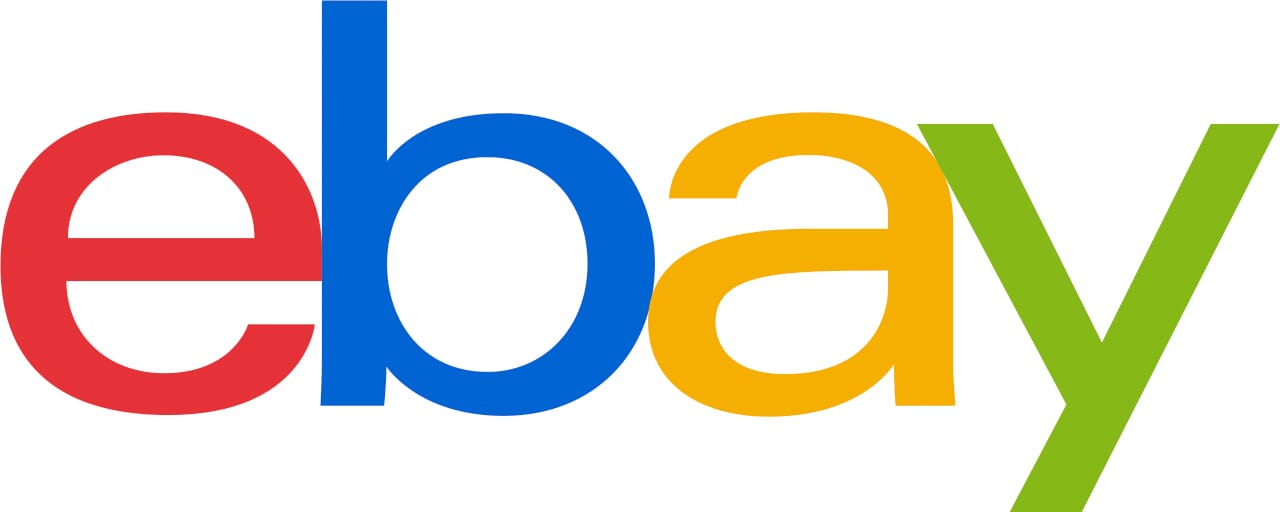 eBay is a bit different from the other websites mentioned here, since it's an online reselling platform.
On eBay, you will find many individuals reselling their own personal gear, and even some camera stores using eBay as an extra outlet for marketing their products.
While you can find both new and used products on eBay, many people use it for purchasing vintage film cameras and equipment.
On eBay, you can buy from people around the world in one centralized and efficient marketplace.
If you're looking for a rare camera, be sure to check out the latest eBay listings.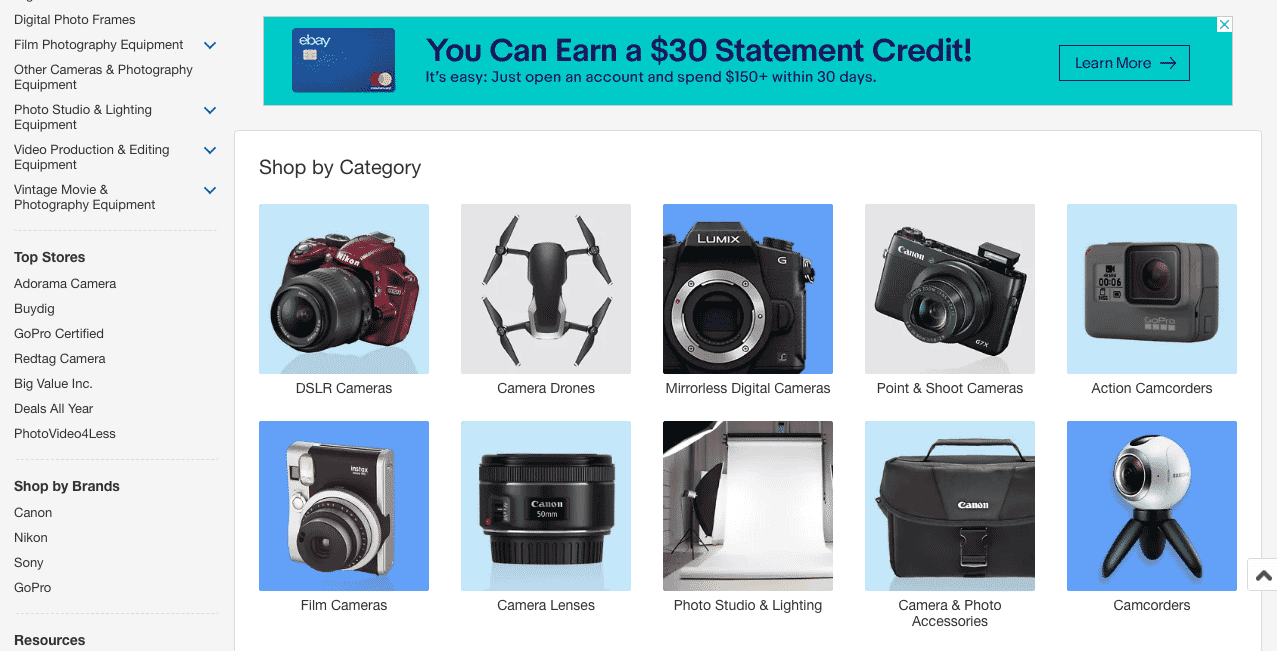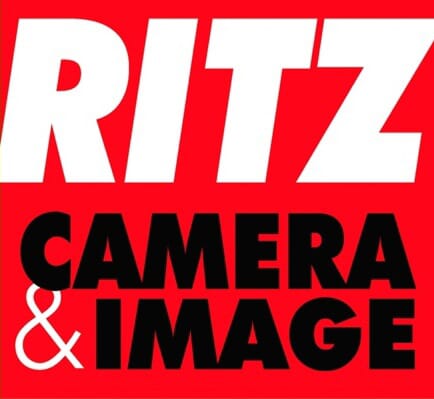 Ritz Camera has been established in the USA since 1918. At Ritz, you can shop with confidence knowing they're highly rated among their customers, offer secure shopping, and multi-payment options.
At Ritz Camera, you will find:
Digital Cameras and Camcorders
Lenses and Optics
Lighting & Studio
Pro Audio and Pro Video
Plus, Ritz Camera offers free shipping on all of their products.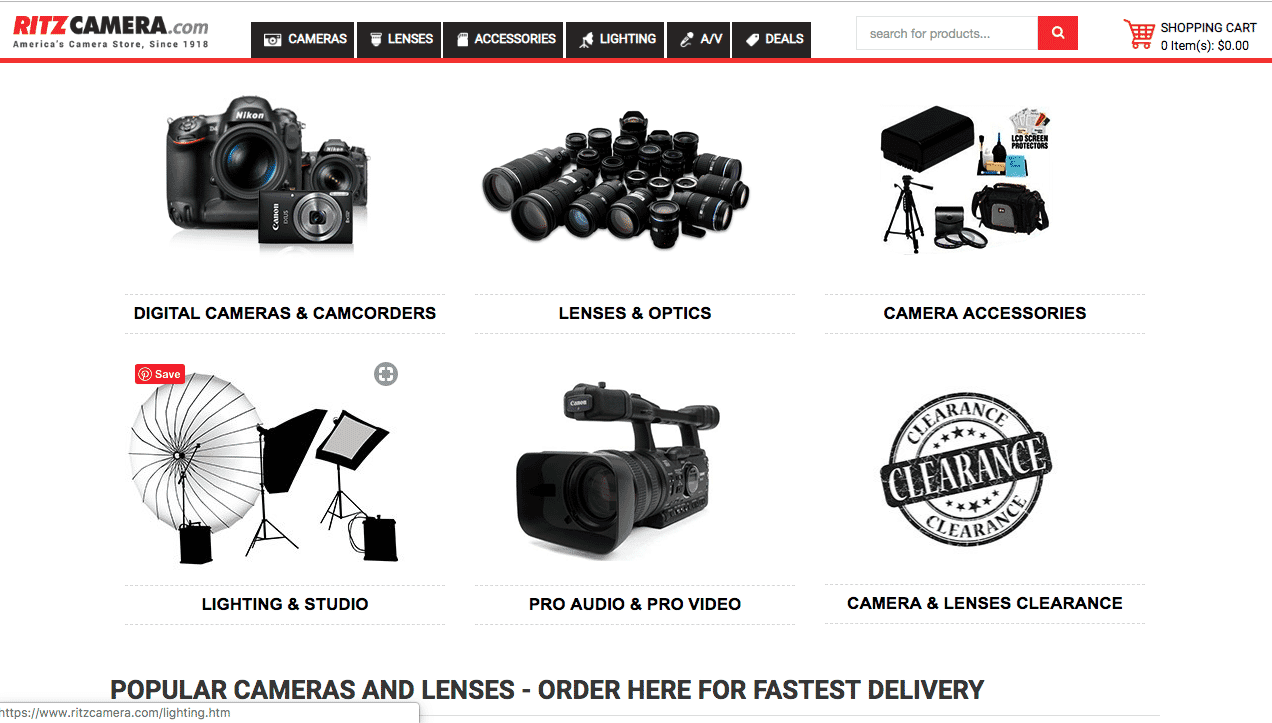 10. Samy's Camera


Samy's Camera is a reliable and well-known retailer among photographers.
They offer products for photography, video, studio, and lighting. And, they carry the best brands such as Canon, Sony, Nikon, GoPro, Pentax, Sigma, Tamron, and more.
Plus, Samy's Camera has a rewards program for referrals, an eBay store for selling additional products, and offers its customers the ability to buy and sell used equipment.
The Best Online Camera Stores? You've Got Options.
So, as you can see, these are the 10 best online camera stores for reliability, quality, and selection of both new and used photographic equipment.
Do you have an online store that you use to buy camera gear? Share with us your thoughts in our comments below!