Smartphones have completely revolutionized photography. With almost everyone now considering themselves to be a photographer in one way or another, there is no better way to complete the experience than to be able to print those photos. That's why the market for portable photo printers is expanding every day. Today we are reviewing the new HP Sprocket Portable Photo Printer 2nd Edition.
When you buy through links on our site, we may earn a commission at no cost to you. We evaluate products independently. Commissions do not affect our evaluations.
The Sprocket Portable Photo Printer 2nd Edition
HP introduced the Sprocket Portable Photo Printer line to meet the market demand for instant photo printers. In this article, we will be testing and reviewing the new HP Sprocket Portable Photo Printer 2nd Edition, which utilizes "ZINK" technology (basically meaning "Zero INK"). ZINK is a full-color printing technology that does not require ink cartridges and that prints photos in a single pass. Pretty awesome, right? So, let's jump into the review.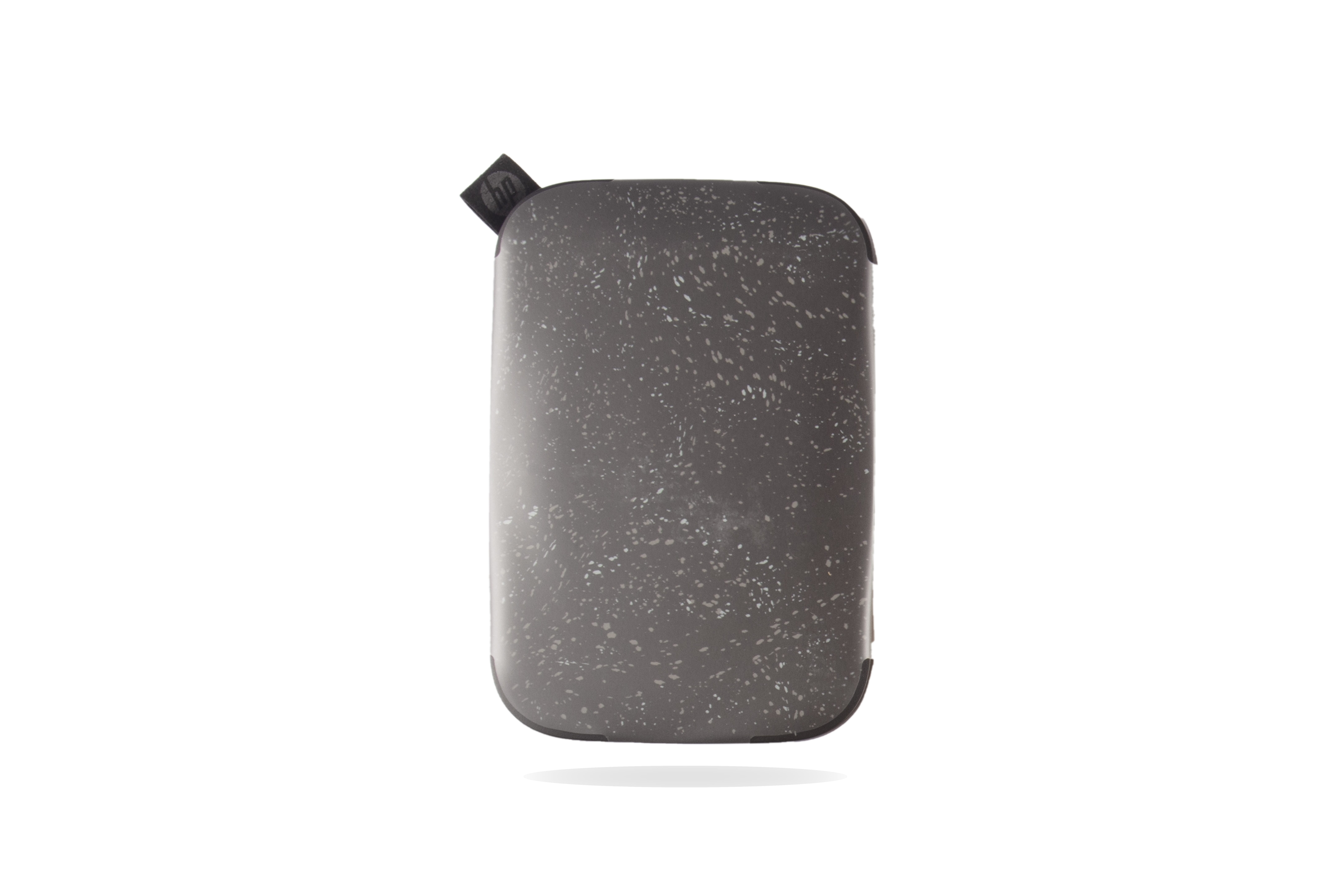 Package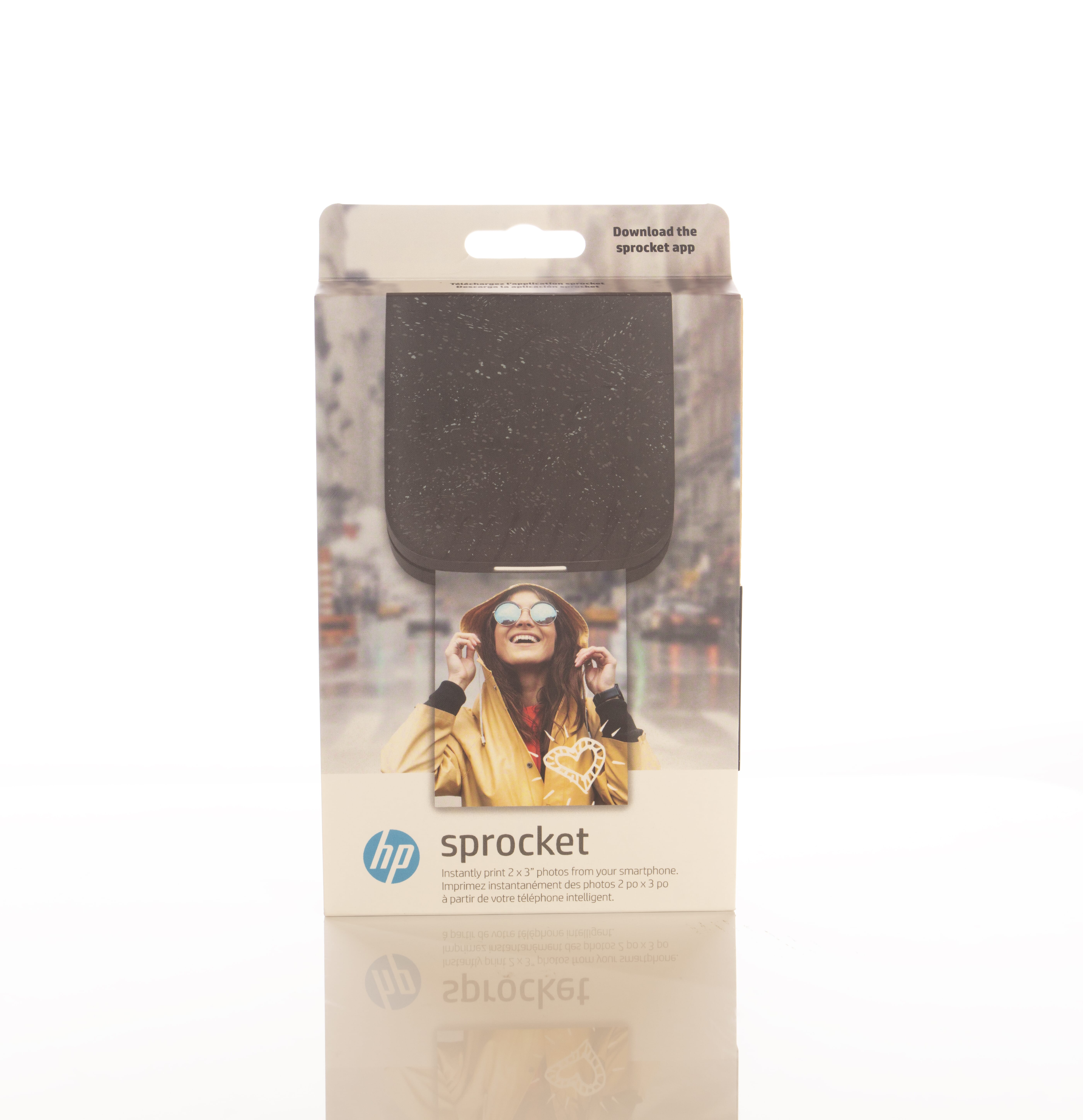 Right from the start, when you hold the package, it feels like you have bought something special. I would say that HP nailed the design with its two-layer packaging. The outer layer contains graphics that tell you what's inside, while the box that holds the printer itself mimics the printer's skin. The design is not so crowded with information that you don't know what the package is for, while the faded printing of the graphics makes it easy on the eyes.
You can order this portable printer with two types of paper. I got both of them: regular photo paper and sticky paper. The packaging for the paper works pretty well with the printer package, as it has the same feel and looks.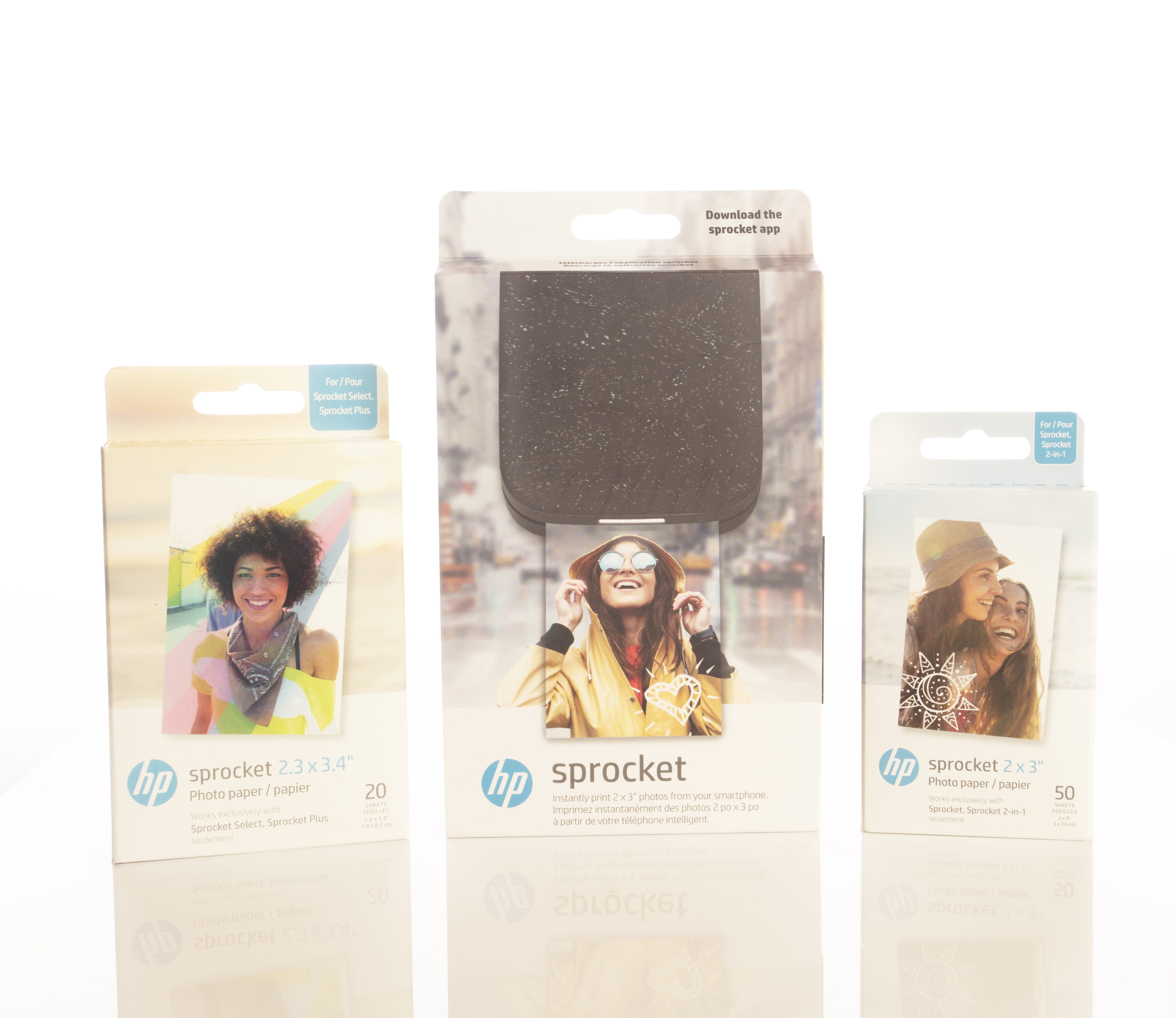 The package content is very basic. However, it comes with a sticky back paper sample so that you can try it out.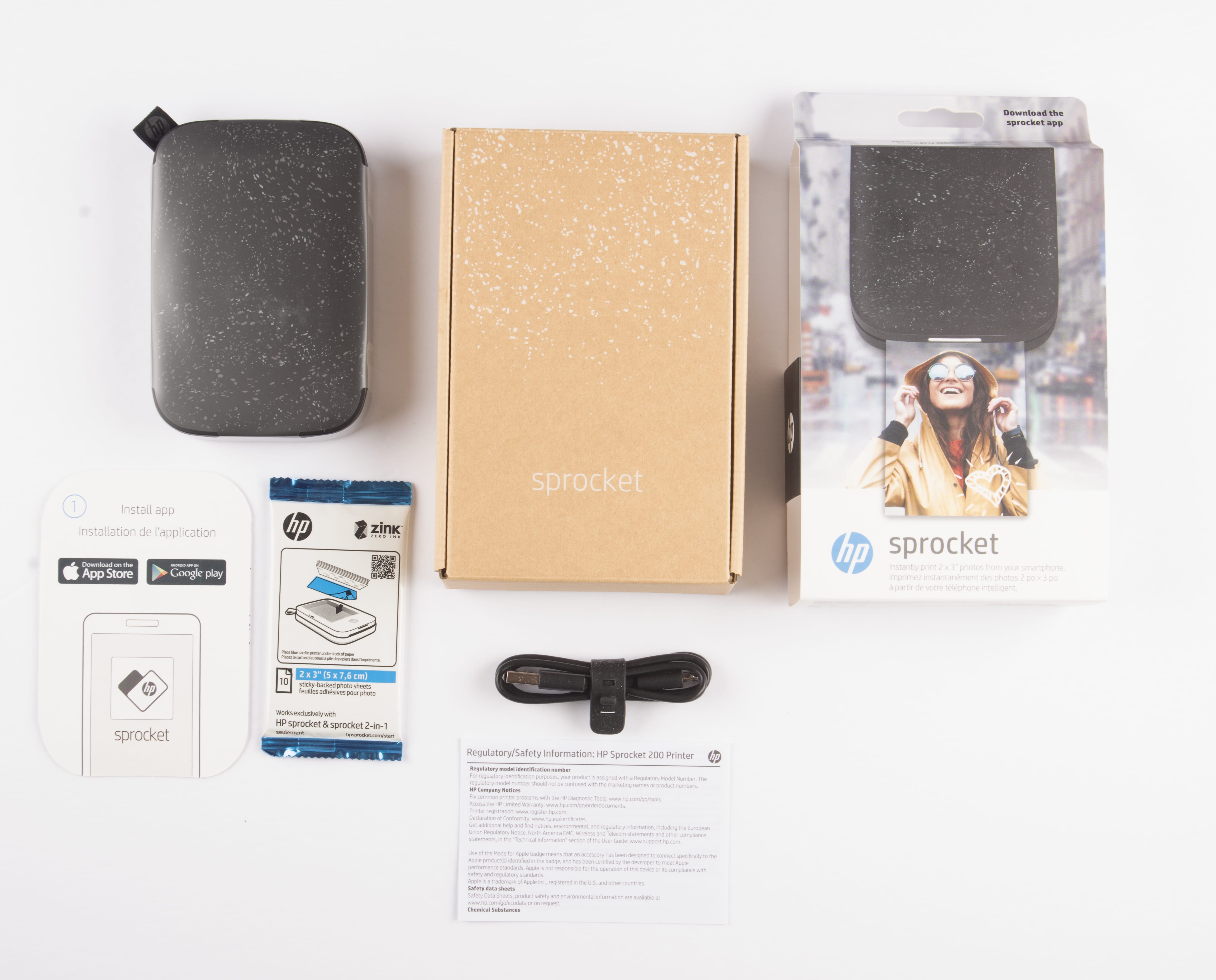 Package Contents:
Printer
USB charging cable
Manual and other documents
10 sticky paper samples
Design
This Sprocket portable printer comes in four different colors: Noir, Luna Pearl, Blush, and Lilac. I selected the Noir design, appreciating the simplicity and sleek style.
I have to say that I loved the design. It is almost the same size as most of the other portable printers on the market, but it doesn't feel so bulky in the hand.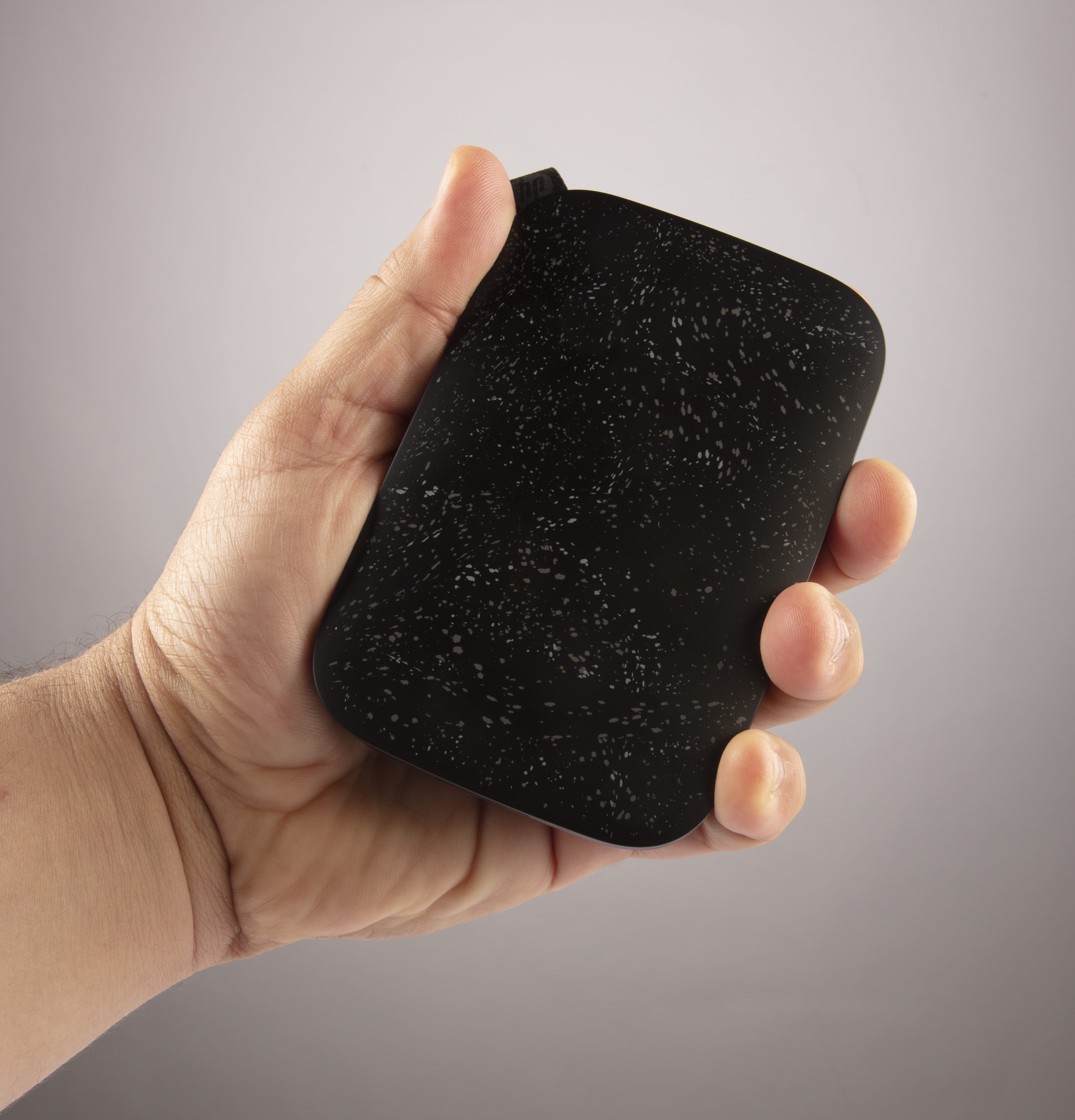 It has a height of just 11.7cm, a width of 8cm, and a thickness of only 2.5cm.
The marble-like finish makes it look like a luxury product. With only one button at the back, a USB charger port, and only one light at the front. It feels awesome in the hand.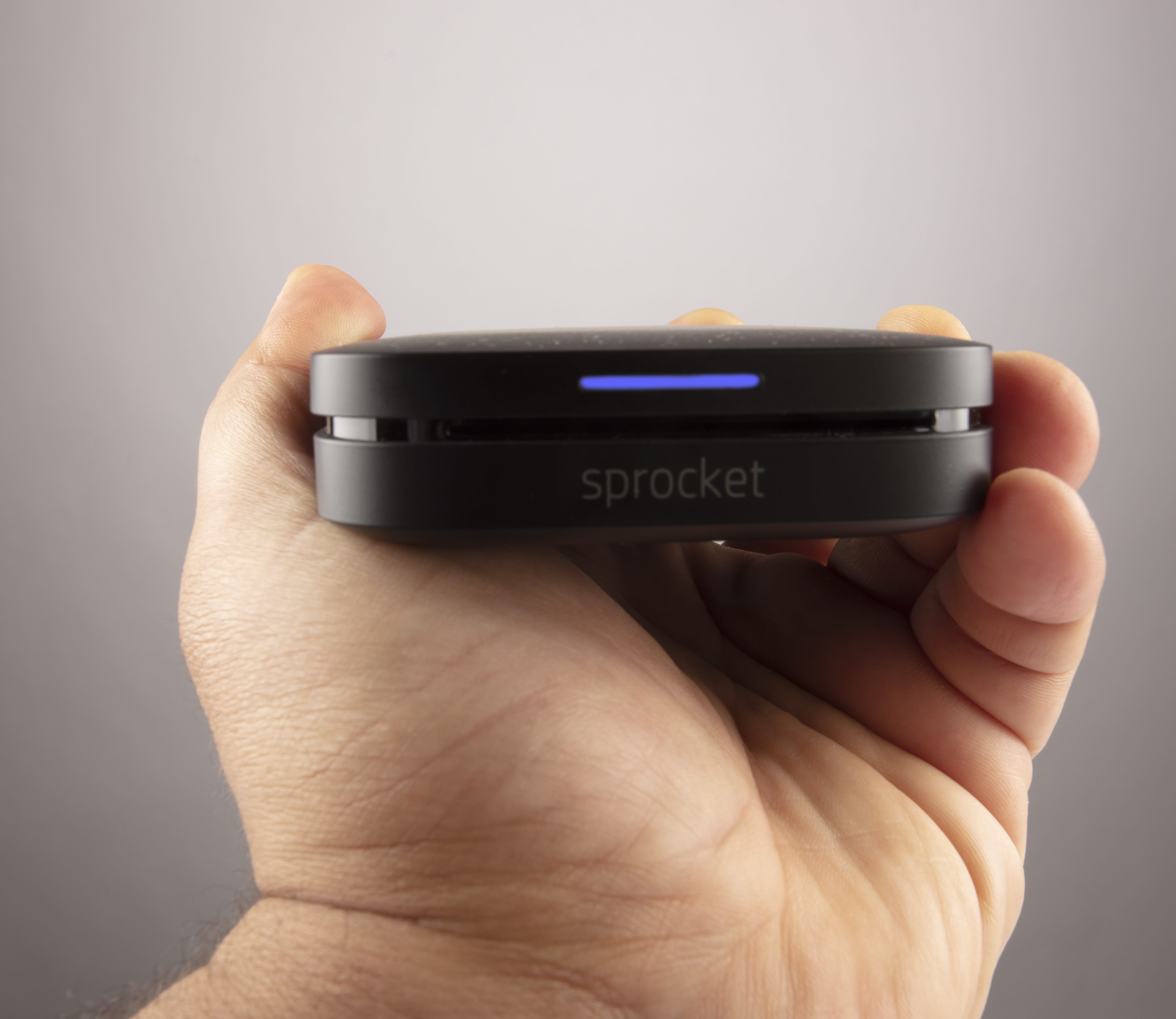 One thing I didn't like: The power button is a bit hard to press, especially if you have huge fingers.
I hope to see HP integrate the power button into the LED light in future models.
The back of the printer can be removed so that you can insert the paper into it. It has a capacity of 10 sheets of paper. Another thing to note is that the paper comes with a blue "Print Quality Card" that you have to load facing down with the paper. Once you close the lid, it will be ejected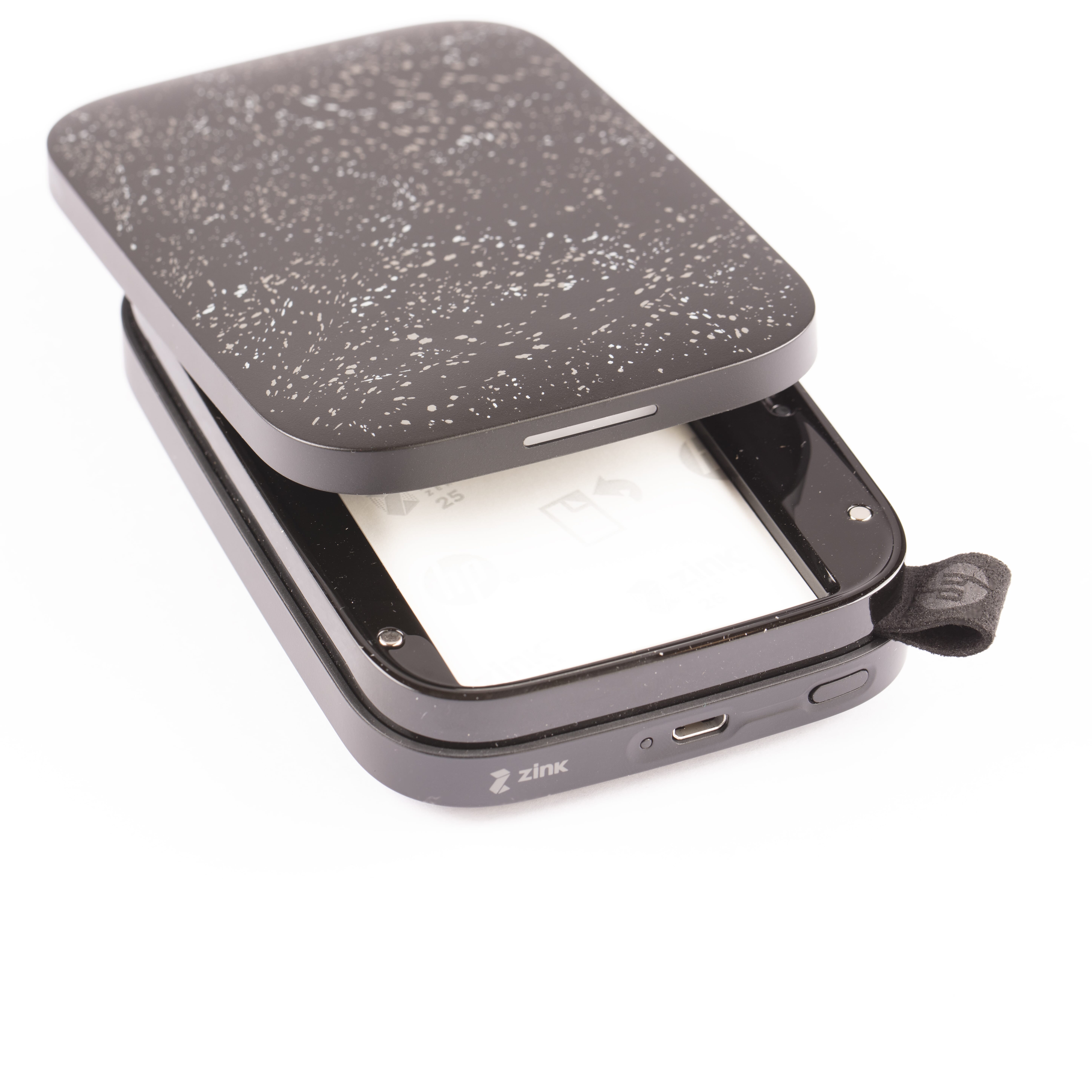 Installation
Installation was a straightforward process. You need to download the app and then follow the on-screen instructions. They will guide you through the process, including enabling the Bluetooth, charging, loading paper, and connecting the device.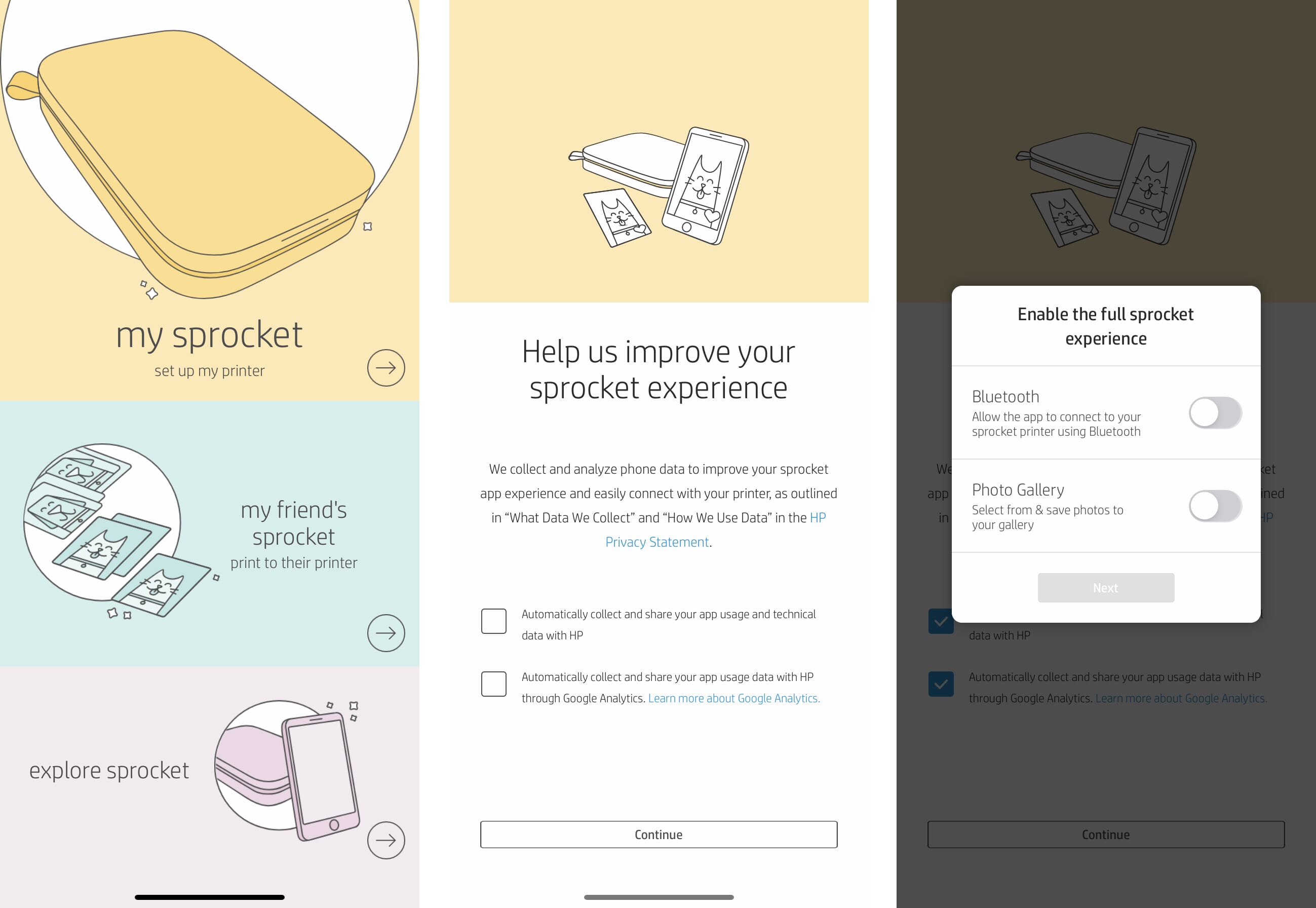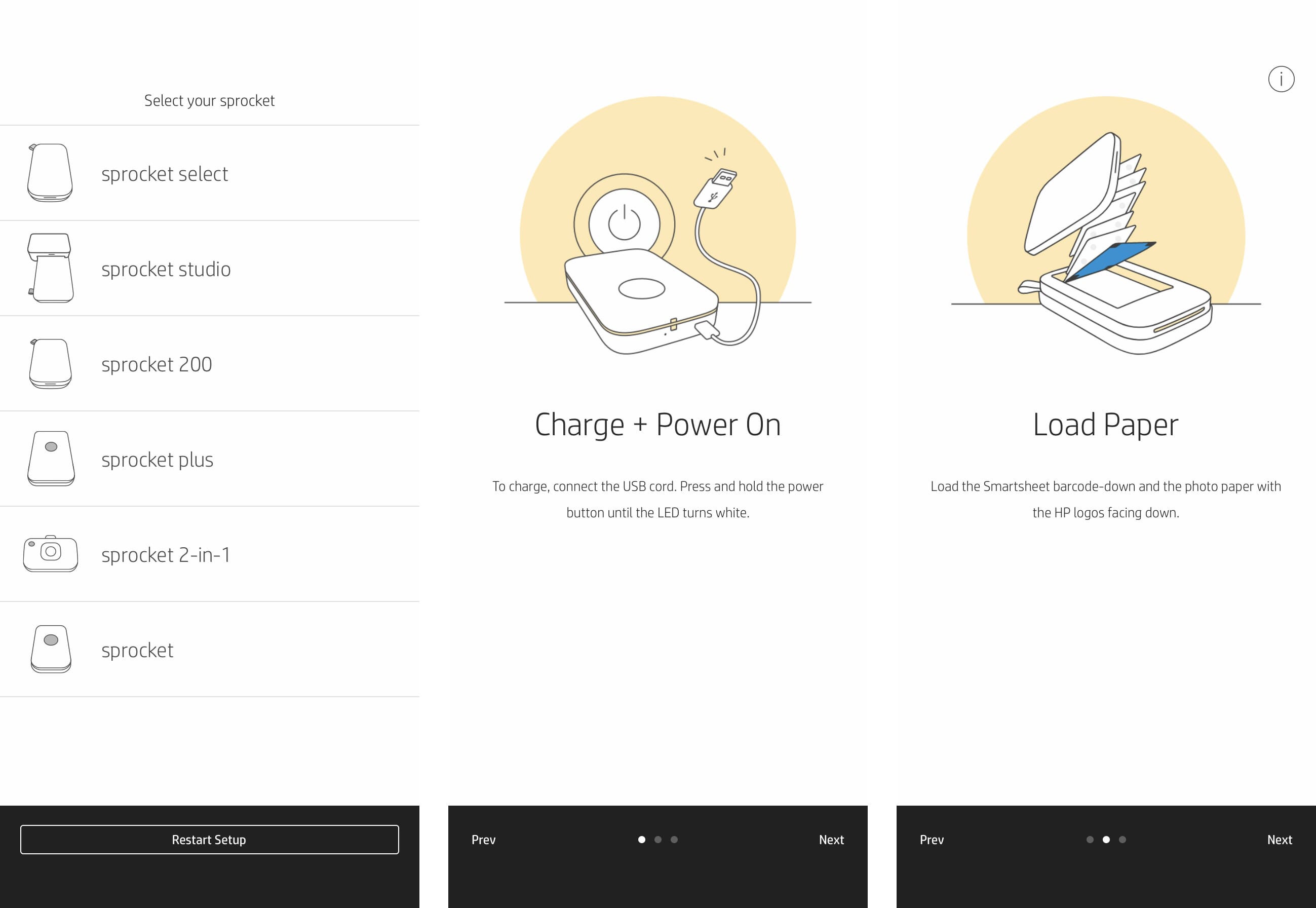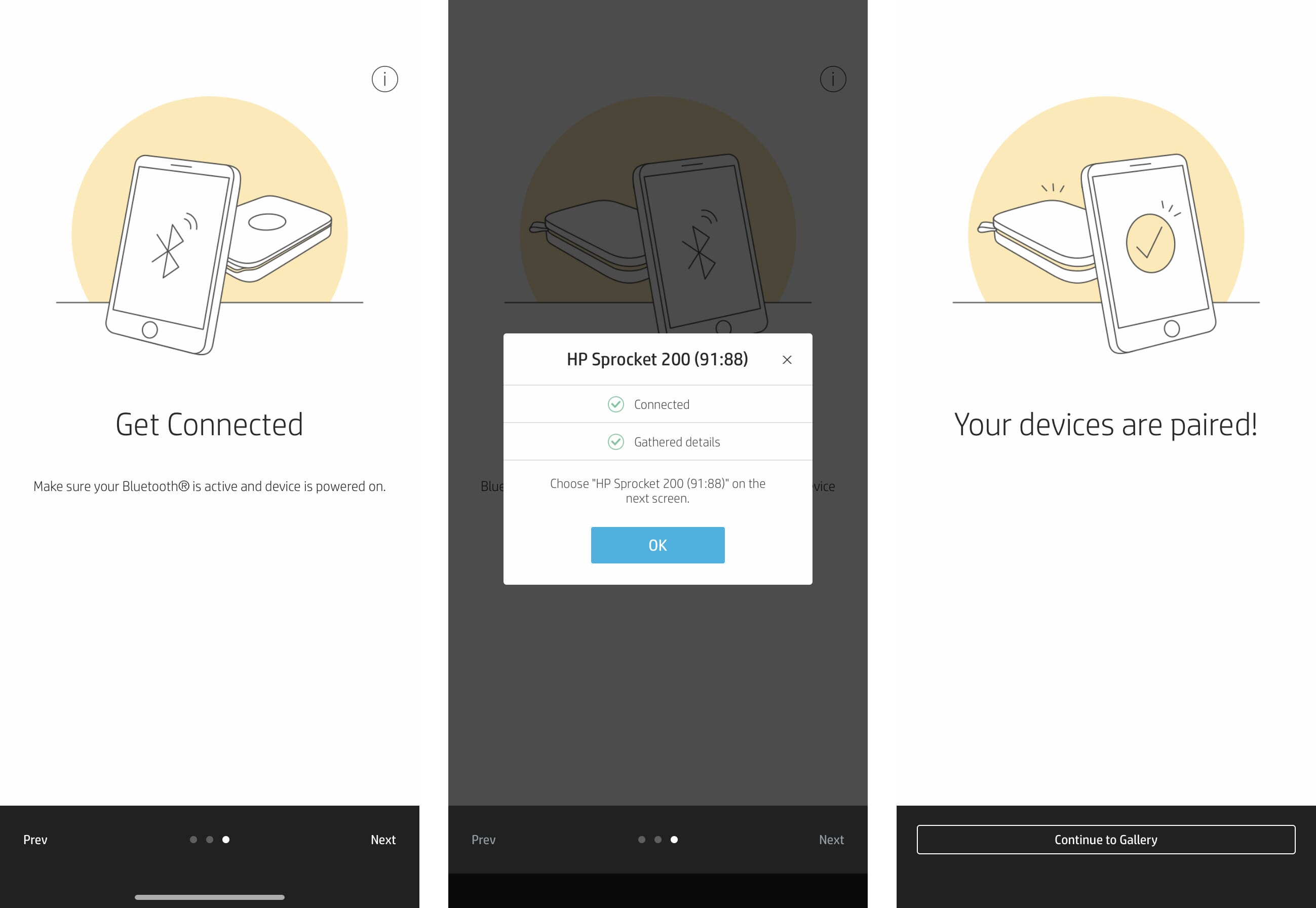 The length of time from when I opened the package to when I was ready to print my first photo was about six minutes.
The App
When I first installed the HP Sprocket app, I thought it was pretty basic. It can pull photos from your camera roll, Instagram, Google, or Facebook account. Because it also has access to your camera, you can take a photo of anything you want to print.
However, my thoughts changed when I clicked on the Edit button, all the fun started. There are lots of features, such as tapping on the pencil icon to edit your image; applying filters, stickers, text, and other extras; using two fingers to zoom, rotate, or resize your photo; and tapping on the print icon to print the photo. You can also save, share, or print multiple copies.
One awesome feature is Tile Printing, which allows you to print your photo on a pattern of either 2×2 or 3×3.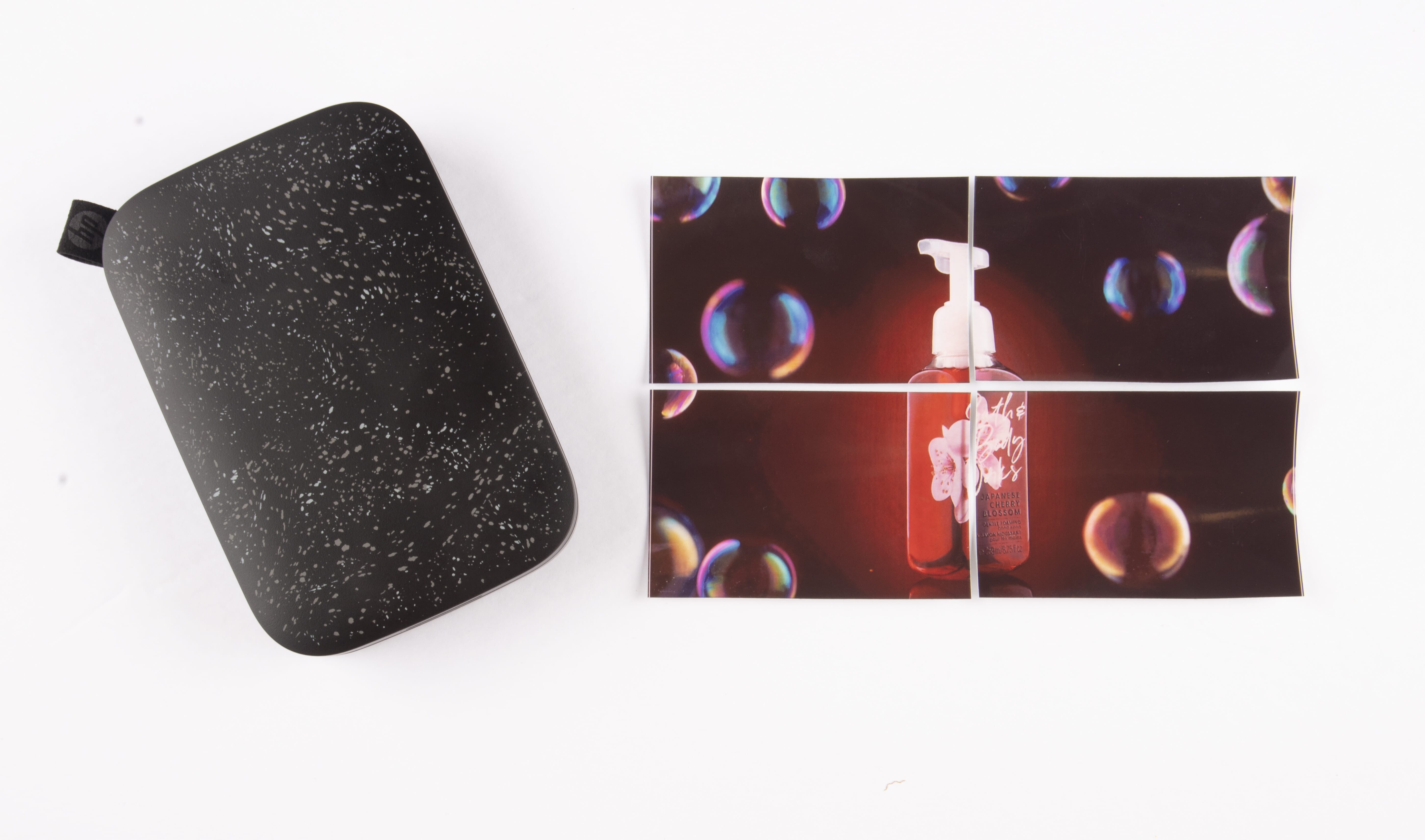 I also loved the option that allowed me to order paper for my printer from within the app. That means you don't have to search the internet for which papers to use for the printer, as the app already knows this information.
How Easy Is It to Use?
The printer itself is very easy to use, with a one-button design and easy-to-load paper; once you start the printer, it automatically ejects the blue paper quality card that is used to align the printer.
It is very easy to print photos from the app; it takes only 26 seconds to fully print a photo.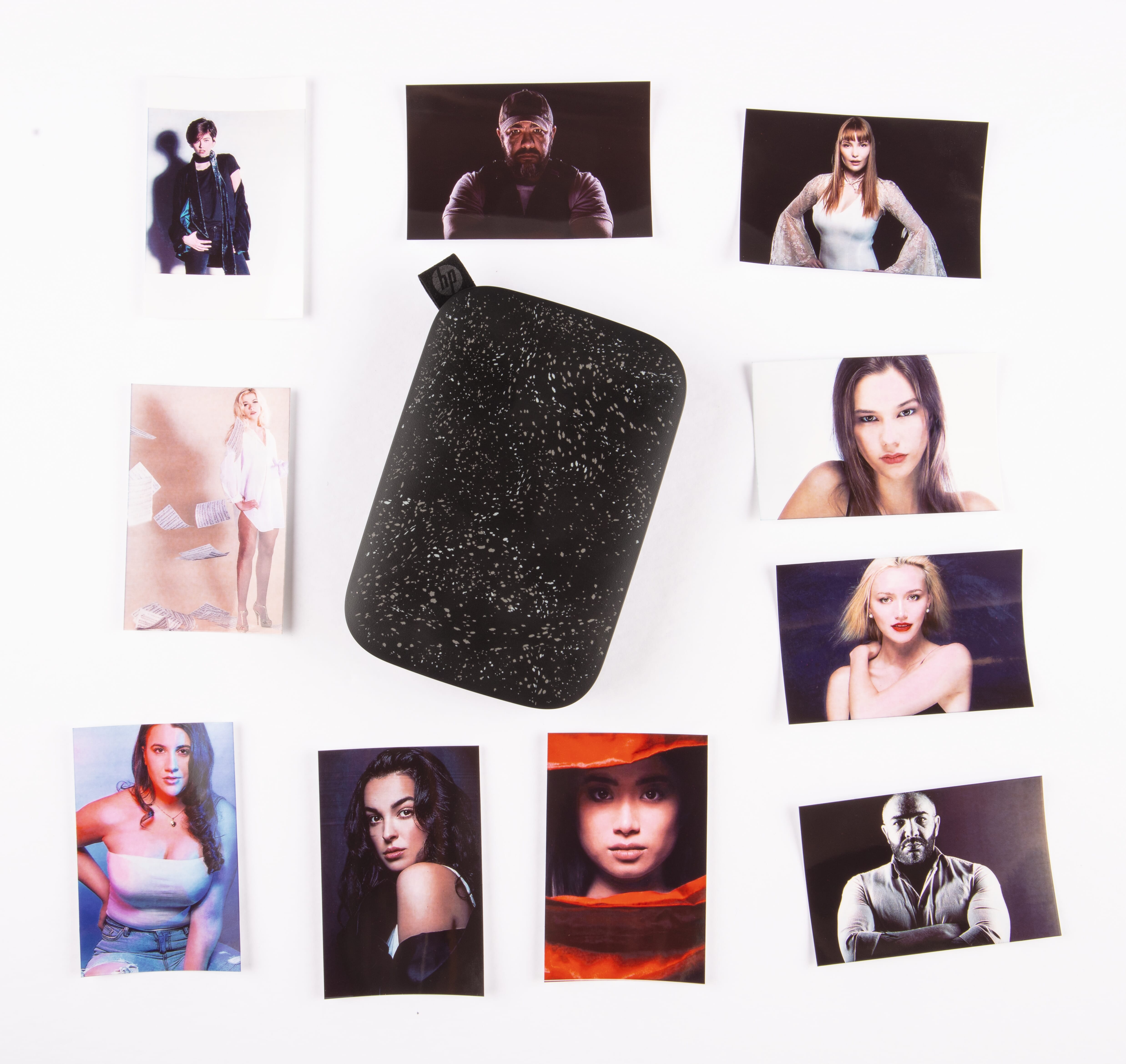 This is an easy, portable printer to carry around. However, I still can't see carrying it around for a full-day trip, especially because the battery will run out after around 30 prints.
HP sells some accessories for this portable printer, including:
Carrying sleeve
Wallet case
Studio bag
Quality
The printer quality is very good, and it doesn't look cheap. However, it is built entirely of plastic. So while it feels like a luxury product with its marble-like design, I don't feel confident about dropping it.
The overall print quality was extremely good, with relatively true colors. The Sprocket Portable Printer did well in preserving detail in very bright areas and dark areas. The print quality was slightly better than other portable printers; however, you still can't compare the prints to professional prints.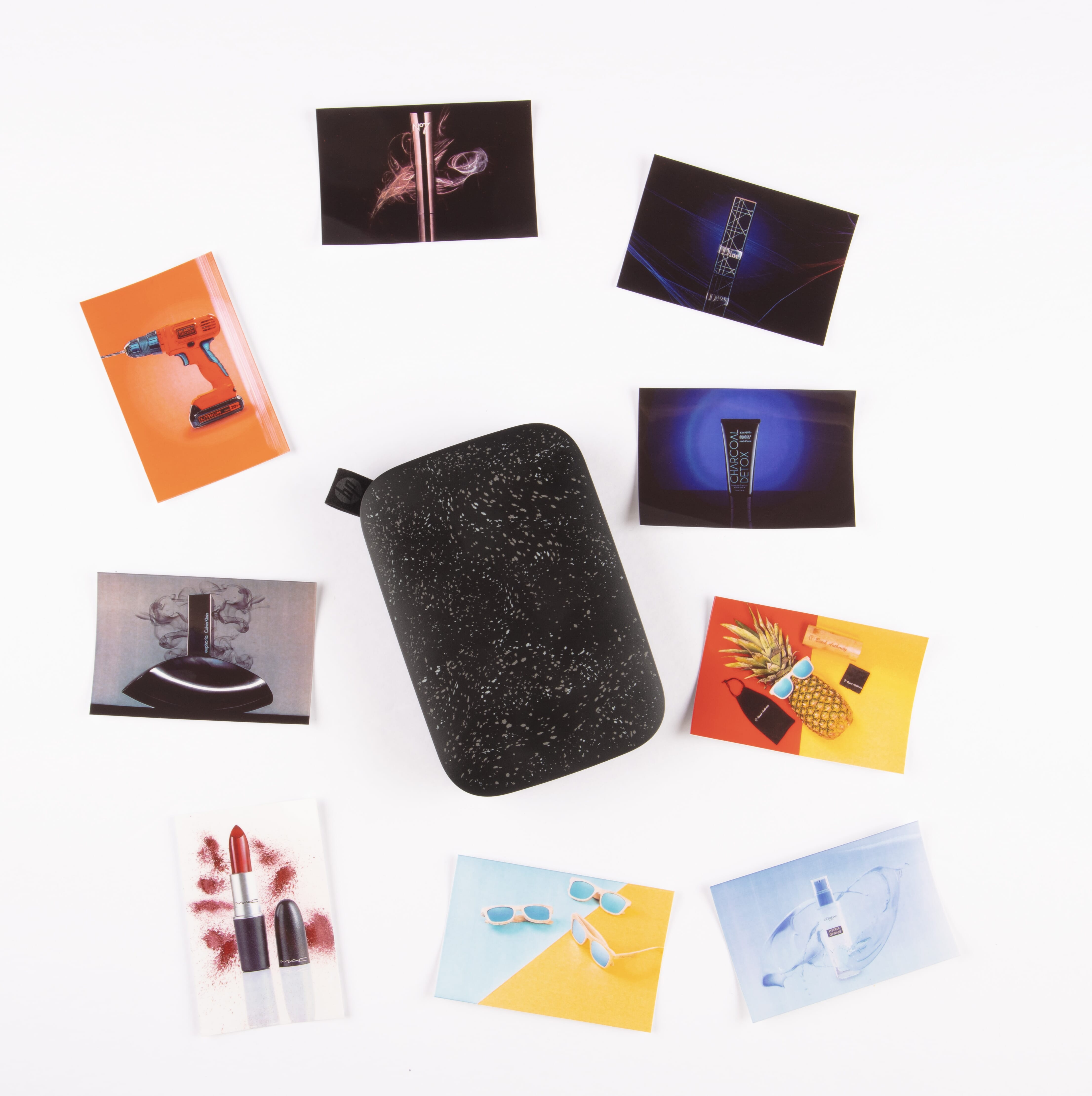 One downside to the prints is that they tend to curl after coming out of the printer.
Battery Life
Maybe this is one of the only downsides to this small portable printer. HP claims that the Sprocket will print 35 photos per charge. However, in my case, it ran out of battery power after only 29 prints. It took me an hour and a half to charge it back to full power.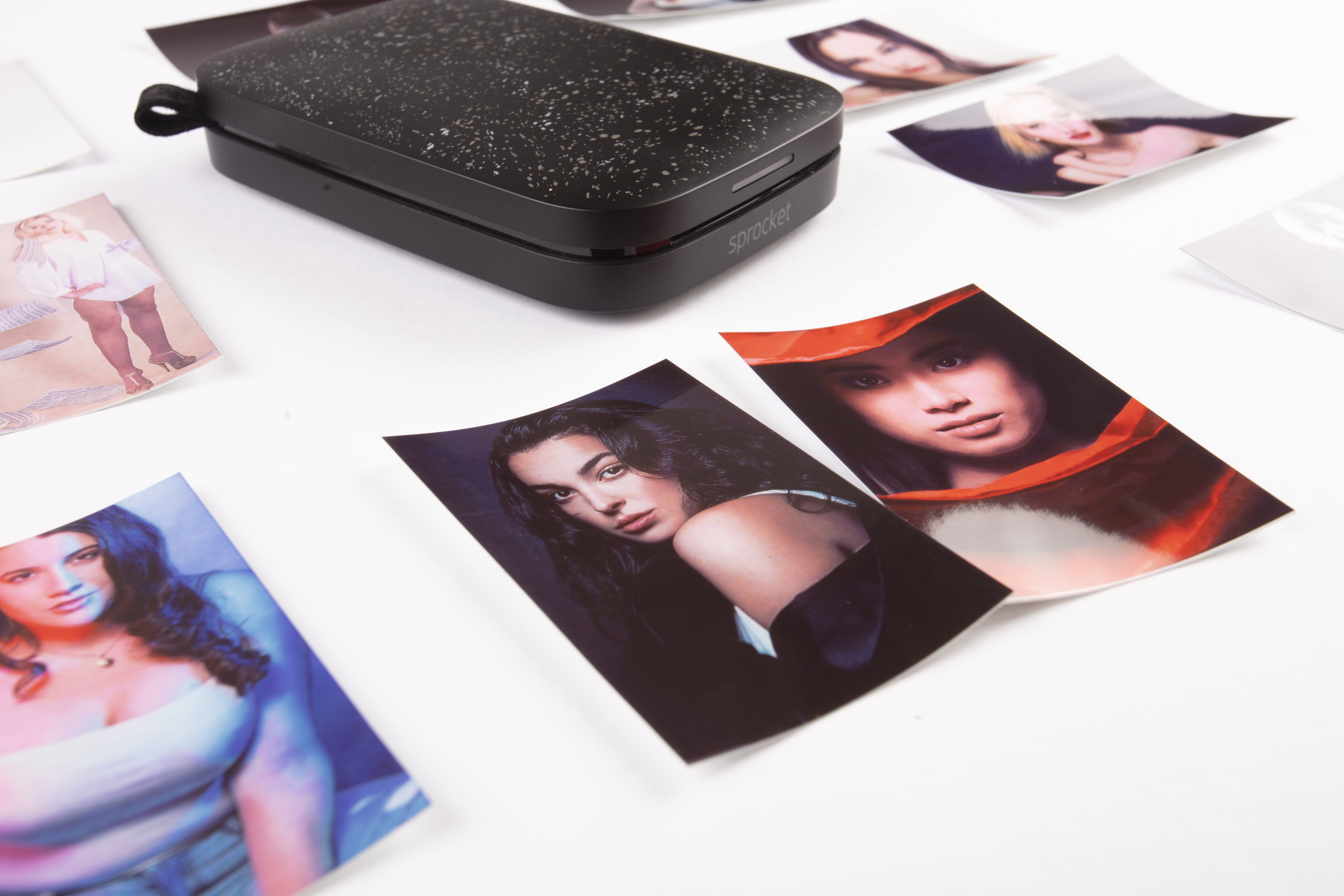 What Are My Other Alternatives?
EASY PRINT TECHNOLOGY – Mini Smartphone Printer Lets You Print 2.1 X 3.4" Photos Direct from Android or iOS Device; No Cables or Buttons Necessary. WIRELESS CONVENIENCE – NFC One Touch for Android Launches Kodak App to Print in Seconds; Also Compatible With iOS/Android Via Bluetooth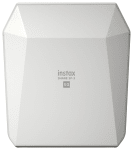 Select the best shots from your smartphone and get Instax prints just by transferring the shots from the app to SP-3 via a Wi-Fi connection. You can also print images to your Instagram, Facebook, Google Photos, Flickr, and Dropbox accounts.
No products found.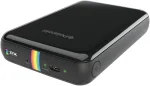 SMARTPHONE MEMORIES MADE REAL – Using the Polaroid ZIP is fast and easy! Just connect a smartphone or tablet via Wi-Fi and watch your portraits, selfies, and social media photos transform from digital images to physical pictures in an instant.. STUNNINGLY VIBRANT PRINTS – ZINK ZERO INK printing technology eliminates the need for film, ink, toners, cartridges, and ribbons. The premium 2×3ʺ sticky peel-back paper prints are not only colorful, bold, and lifelike, but also water-resistant, tear-resistant, smudge-proof, and dry to the touch.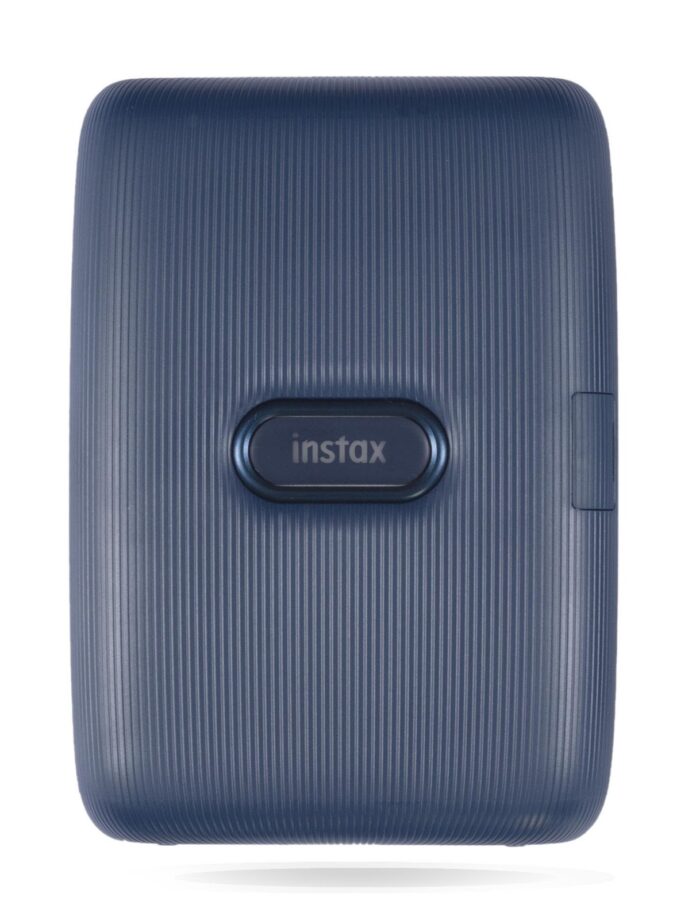 The Instax Mini Link Smartphone Printer is a fun, compact, and interactive wireless printer that lets users print photos instantly on Instax Mini film, from any smartphone or tablet. With a motion sensor, the printer is intuitive and seamlessly connects with the app through Bluetooth.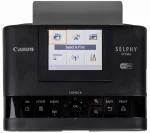 With Canon's dye sublimation printing process, the CP1300 produces outstanding 4×6" photos in less than a minute at a crystal-clear 300×300 dpi resolution. The CP1300 features Wi-Fi connectivity for printing from a computer or mobile device. It also prints directly with Apple's AirPrint, PictBridge, or Canon PRINT.
Should I Get the HP Sprocket 2?
I would definitely recommend this small printer if you are looking for a portable printer. With its slick design and high-quality prints, this is one of the best choices out there. The only downside is the battery life. However, having the ability to print, without ink, on the go definitely has its benefits.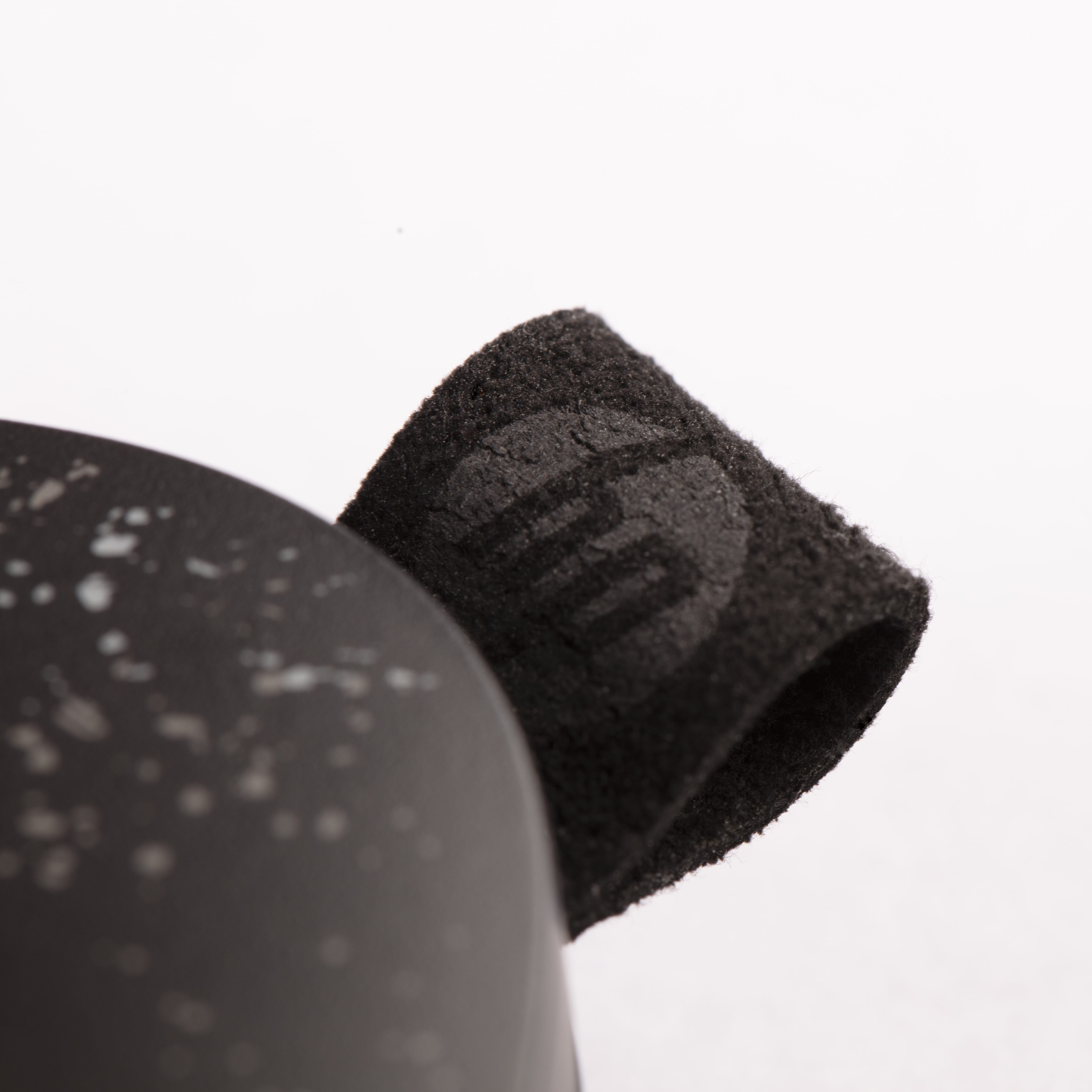 ---
As an Amazon Associate, we earn from qualifying purchases. Certain content was provided "as is" from Amazon daily and is subject to change or removal at any time.