Should you use Lightroom? Or Lightroom Classic? And what's the difference between Lightroom and Lightroom Classic, anyway?
For the Lightroom beginner, these are common struggles, and for good reason. Adobe's nomenclature can become a bit confusing, and in a lot of ways, these two programs perform similar functions.
That said, there are several important differences between Lightroom and Lightroom Classic. In this article, I'm going to share a thorough comparison of these two programs, including:
Organization features
Editing features
Tutorials/Resources

Pricing

Much more!
If you're ready to determine the perfect photo editor for your needs, then let's get started.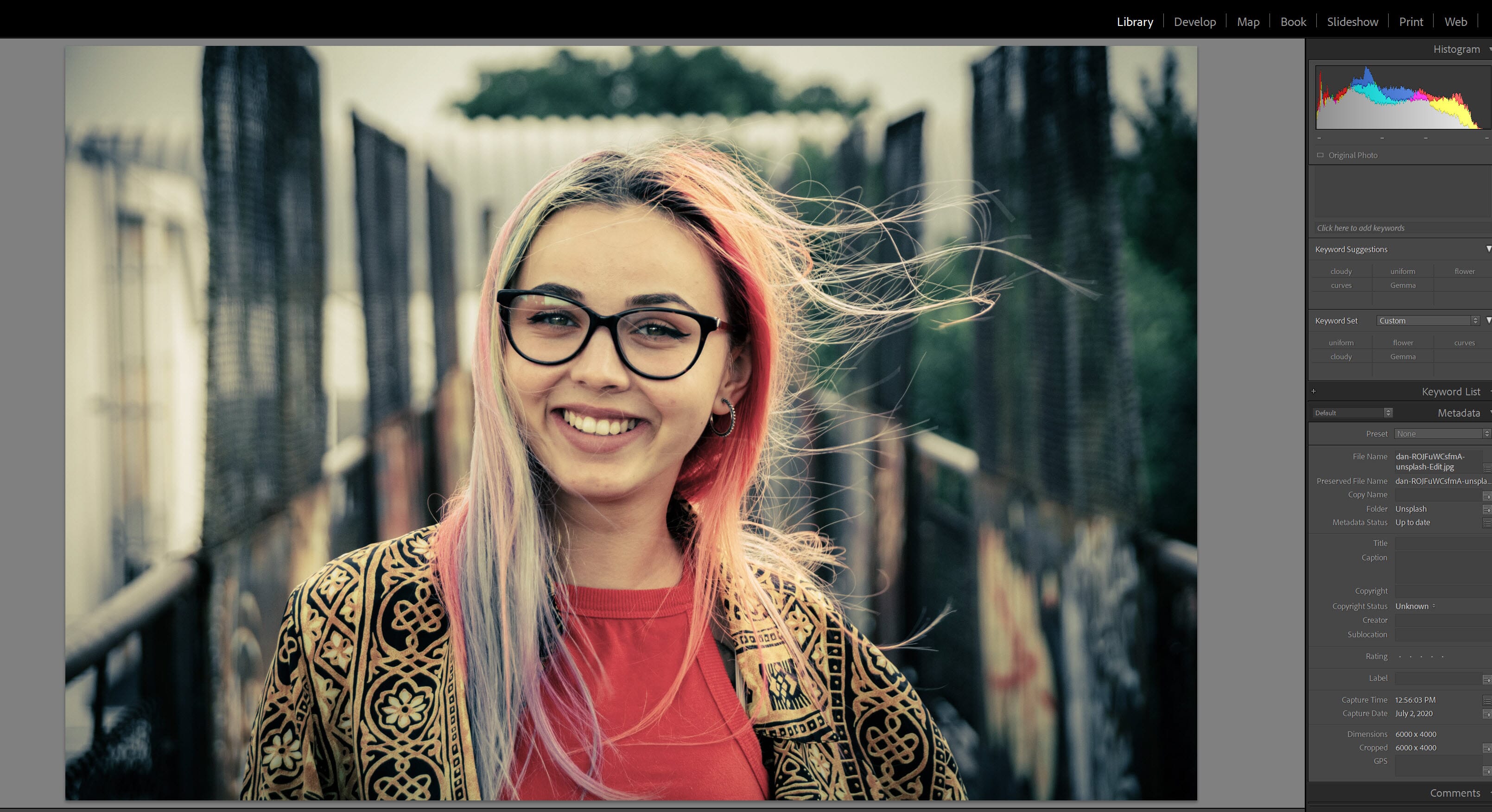 When you buy through links on our site, we may earn a commission at no cost to you. We evaluate products independently. Commissions do not affect our evaluations.
What Is Adobe Lightroom Classic?
Lightroom Classic is a desktop-based photo editing program from Adobe. It was originally released way back in 2007 to fulfill two main functions:
RAW conversions, so you can convert your RAW files to more displayable TIFFs and JPEGs
Photo organization (i.e., digital asset management, or DAM), so you can keep all of your images in one easy-to-access location
Since its original release, Lightroom Classic has gone through quite a few upgrades, but the program offers the same desktop-based, thorough approach to image editing, image conversion, and photo organization that was so popular back in 2007.
These days, Lightroom Classic is used by beginners, enthusiasts, and professionals alike, who praise its comprehensive approach to digital asset management, as well as its in-depth editing features.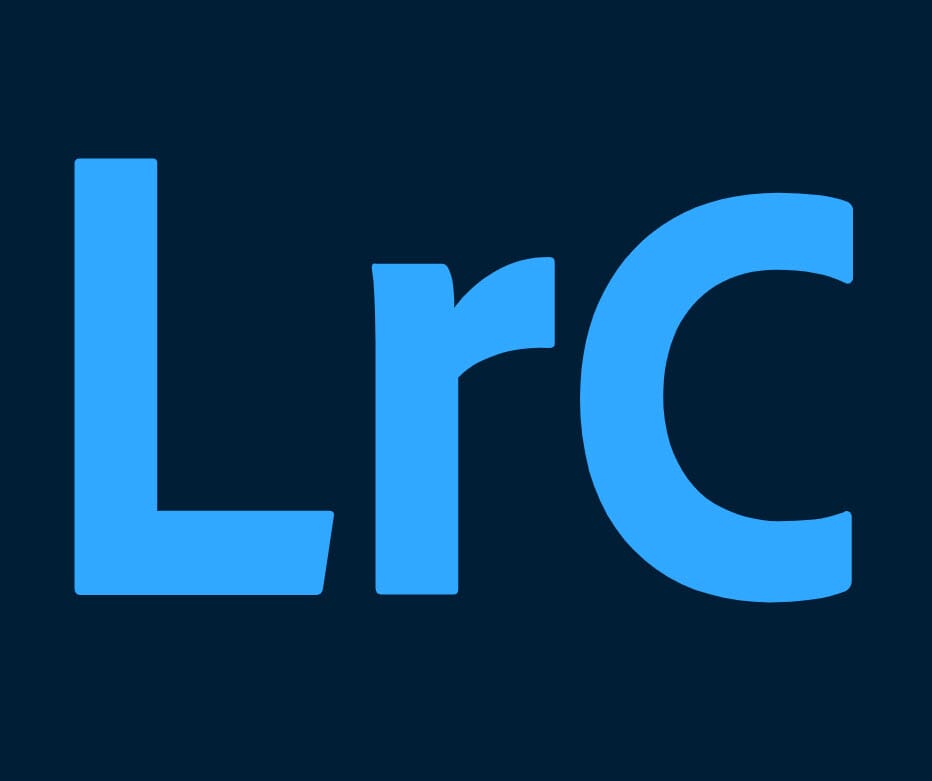 Best for desktop editing
Lightroom Classic is a comprehensive RAW editor and a darn good image organizer, too. If you're after a powerful all-in-one desktop solution for your photos, it's the way to go.
Pros
Advanced editing features
Outstanding DAM capabilities
Great for print preparation
Plugin compatibility
Cons
Cannot easily sync with Lightroom Mobile
What Is Adobe Lightroom?
Adobe Lightroom, previously known as Adobe Lightroom CC, is a cloud-based, mobile-focused version of Adobe's original Lightroom software.
While Lightroom Classic caters to desktop users, Lightroom offers a mobile workflow, with a tablet- and smartphone-ready app plus cloud storage and automatic syncing between devices.
In other words:
While you can edit and organize photos in Adobe Lightroom, the emphasis is on portability, not comprehensiveness. Yes, you get many of the same features packed into Lightroom Classic, but you also lose some of Classic's most advanced tools, as you'll soon see.
For this reason, many professionals eschew Lightroom in favor of Lightroom Classic, though don't let that fool you; for mobile, on-the-go photographers, Lightroom is still a stellar choice.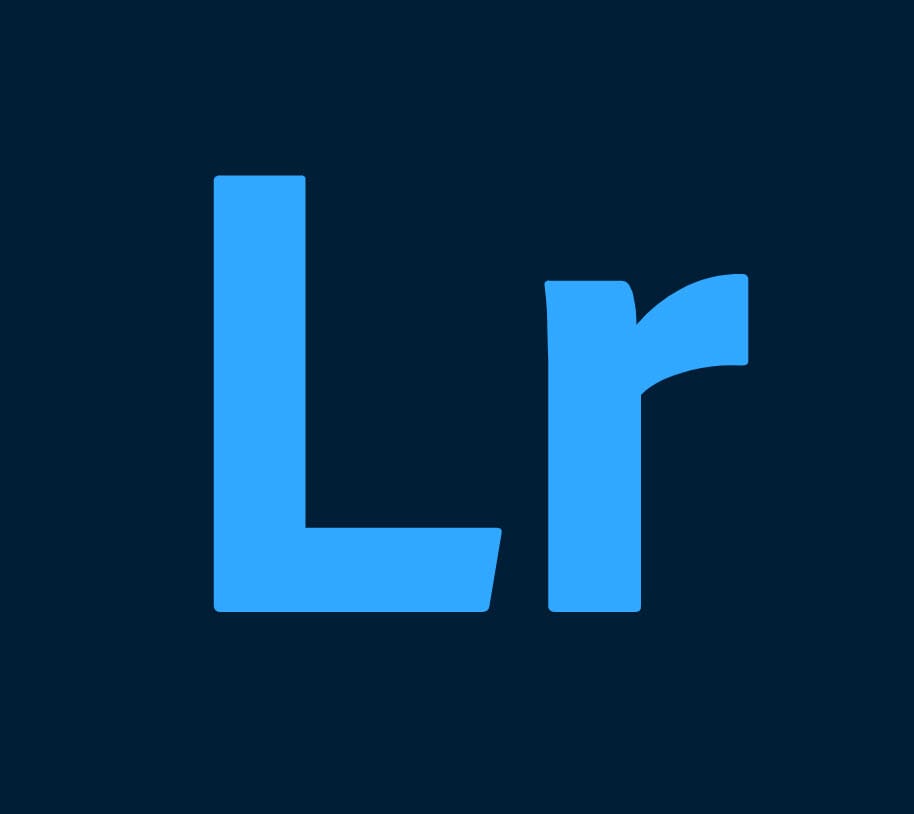 Best for an on-the-go workflow
Adobe Lightroom features cloud-based storage and rapid syncing between devices. If mobile editing is a priority, get Lightroom.
Pros
Quick syncing from smartphones to tablets to the desktop application
Cloud storage promises greater safety and limited storage requirements
Good editing and DAM feature set
Cons
Cloud storage is limited to 1 TB (for standard plans)
The Difference Between Lightroom and Lightroom Classic: A Head-to-Head Comparison
Now let's take a closer look at the key features offered by these Adobe programs, starting with:
Layout and Workflow
Adobe Lightroom Classic offers a desktop-based, module-centric workflow:
First, import your photos in the Library module, where they'll be saved to your local hard drive. You can then do any necessary organizing: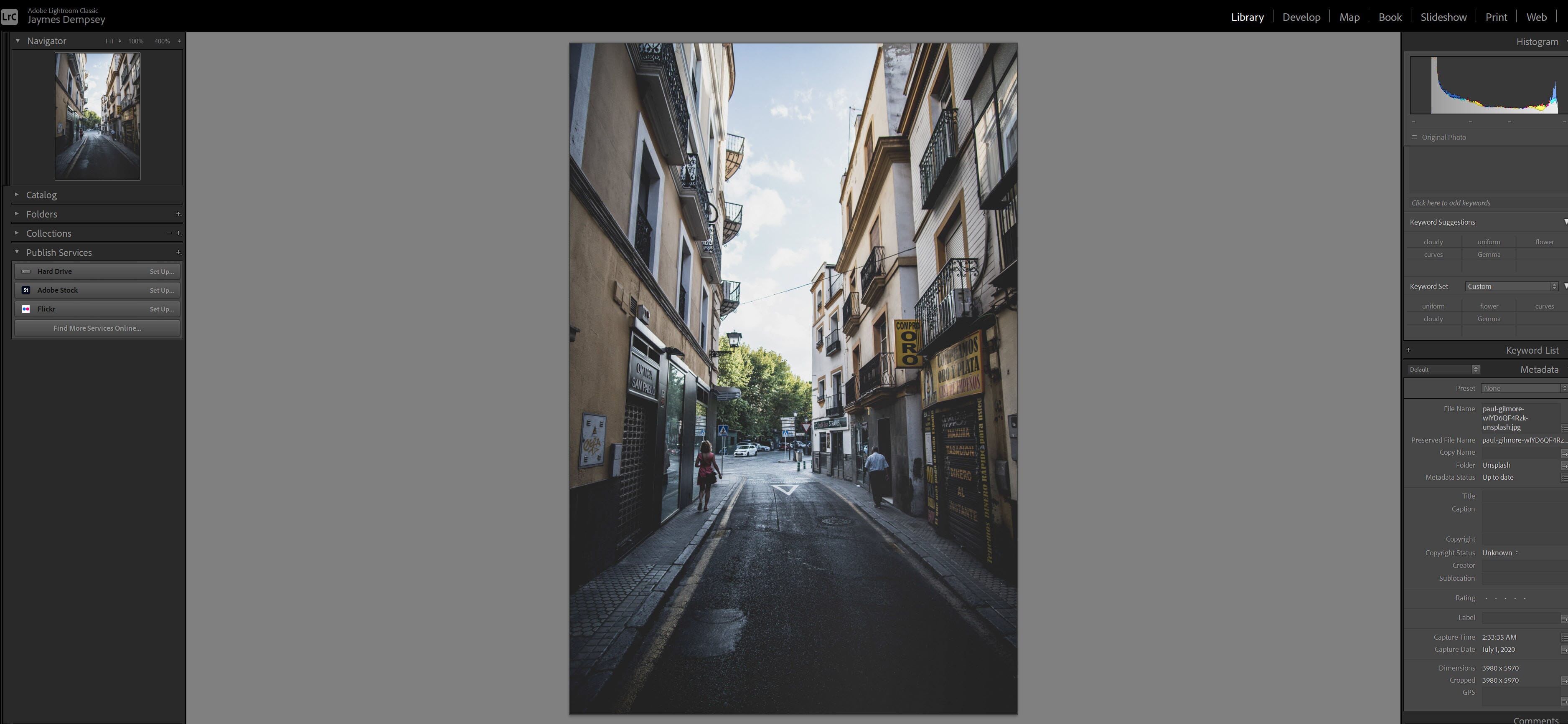 Then, when you're ready, you can head into the Develop module for editing: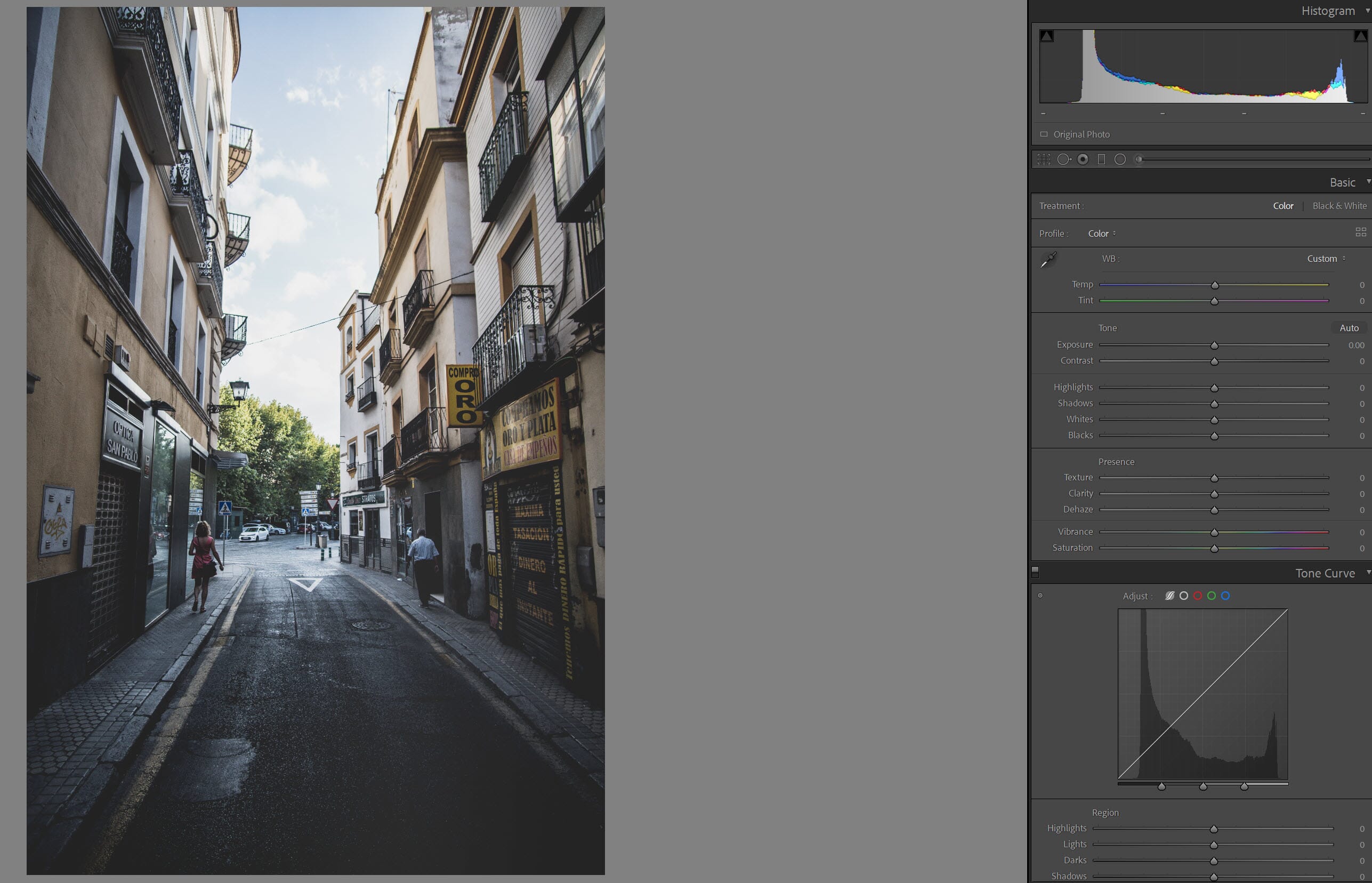 Classic also packs several additional modules with varying levels of usefulness, including a Print module (for preparing images for printing) and a Map module (for keeping track of photo locations).


The cloud-based Lightroom tosses all this out the window. Gone are the modules; instead, you get a simple, sleek interface with image organization tools on the left, editing tools on the right: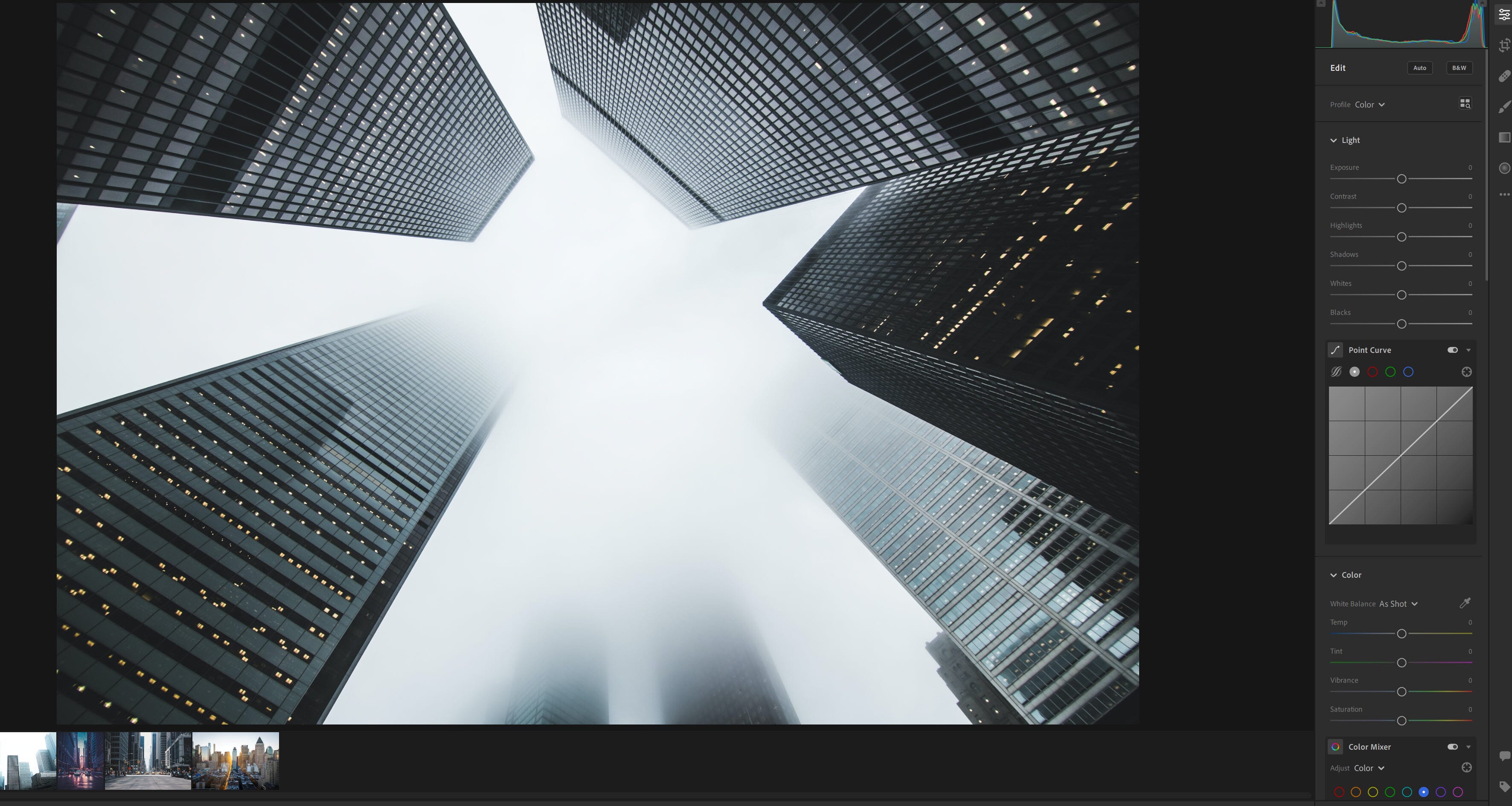 (Other module functionality, such as print preparation, is completely axed.)
Importantly, Adobe Lightroom does not save your images to a local hard drive.
As soon as you add an image, it's uploaded to the Cloud and made immediately accessible – at full resolution! – to your other devices with Lightroom installed (e.g., a smartphone). When you make a change to an image on one device, that same change will be made on all devices for a seamless multi-device editing experience. This means users can switch between applying general adjustments on a mobile device to fine-tuning advanced edits on a computer monitor.
Cloud storage isn't unlimited, and at present Adobe offers two plans: a 20 GB plan and a 1 TB plan, with the option to add storage for a (significant) monthly fee. For casual photographers, 1 TB should be more than enough, but frequent shooters with large or growing image catalogs may find the limitation frustrating.
Also, while Lightroom's mobile-centric workflow is highly useful, it does come with a major drawback:
At the time of writing, there's no plugin functionality.
So if you want to enhance your Lightroom experienced with plugins such as Luminar, you'll need to work in Classic, not Lightroom.
Photo Organization Capabilities
Lightroom Classic offers a pro-level digital asset management (DAM) feature set.
In Classic, you can group images using hard-drive folders (i.e., folders already existing on your desktop) or Lightroom-based Collections (i.e., containers that exist only within Lightroom). You can also add star ratings, keywords, and metadata to your images, you can filter through images based on all of the above criteria, plus you can export images with custom sizing, renaming, and more.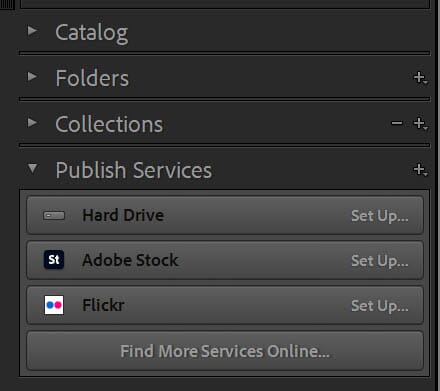 Cloud-based Lightroom retains the core of Lightroom's DAM features. While you can't work in a dedicated Library module, you can still group photos into Albums and Folders (comparable to Lightroom Classic's Collections and Collection Sets). And you have keywording and metadata options, even if these feel slightly underdeveloped compared to their Classic versions.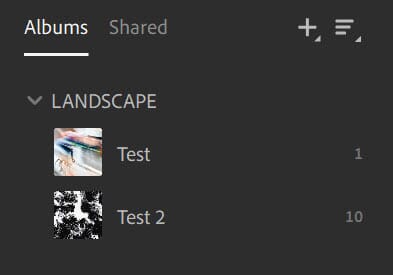 Unfortunately, Adobe Lightroom does lack a number of DAM features included in Lightroom Classic, but these are less essential and probably won't be missed by beginners. You cannot access local folders from within the Lightroom interface, nor can you create Smart Collections (a clever way of grouping images based on features, such as star ratings or date taken).
Export capabilities also take a hit. A lot of the Classic core functionality is there, but the whole thing is simplified and what you gain in ease of use you lose in flexibility. Again, for the casual photographer, these differences probably won't matter – but for more serious shooters, Lightroom's organizational capabilities may not be enough.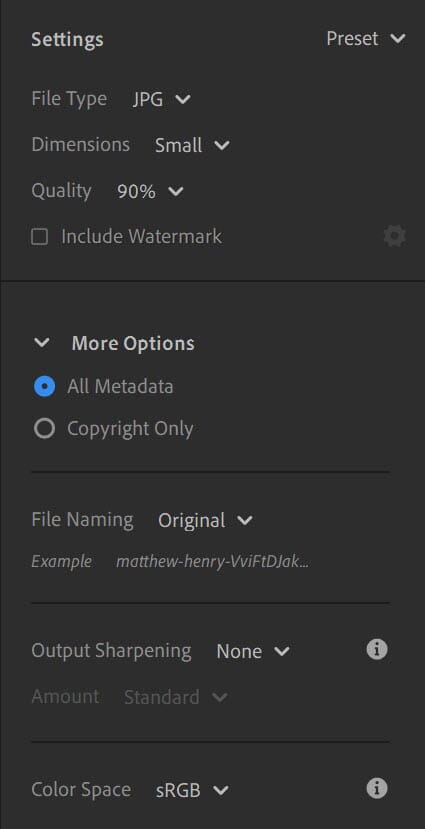 Editing Features
Both Lightroom Classic and Lightroom offer advanced editing options, including tonal adjustments, color adjustments, cropping, cloning/healing, and targeted adjustments via the Adjustment Brush, Radial Filter, and Graduated Filter.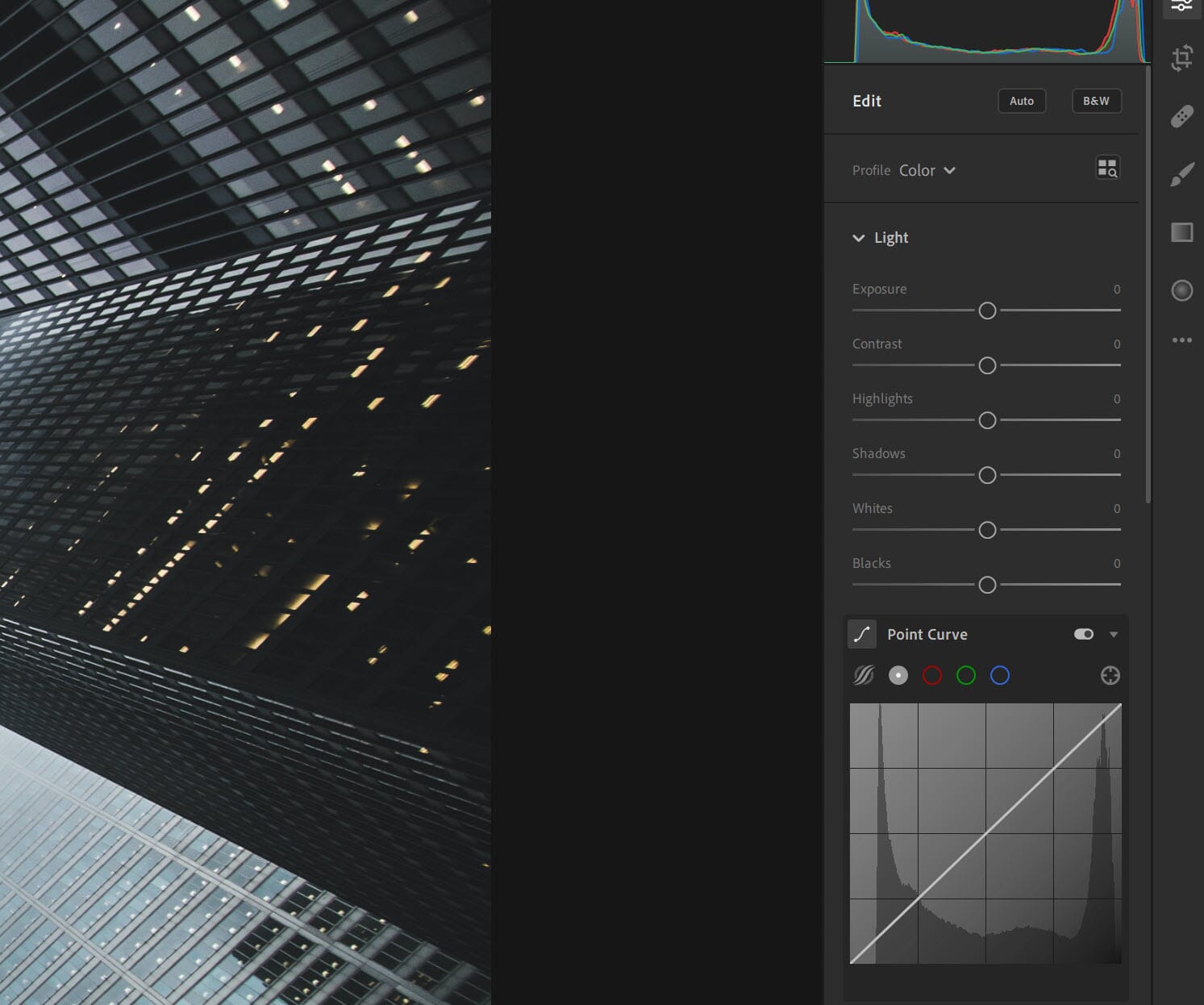 In fact, while Lightroom did originally lack a handful of key editing features offered in Lightroom Classic, the programs are now nearly identical, with three exceptions.
First, Lightroom Classic offers a red-eye removal feature while Lightroom has none, though this shouldn't be a problem unless you're frequently using on-camera flash.
Second, Lightroom lacks the Camera Calibration panel offered in Lightroom Classic. Camera Calibration lets you fine-tune the colors of your photos, and it is an interesting way to do color grading, but it's hardly essential; many photographers – including professionals – never touch it.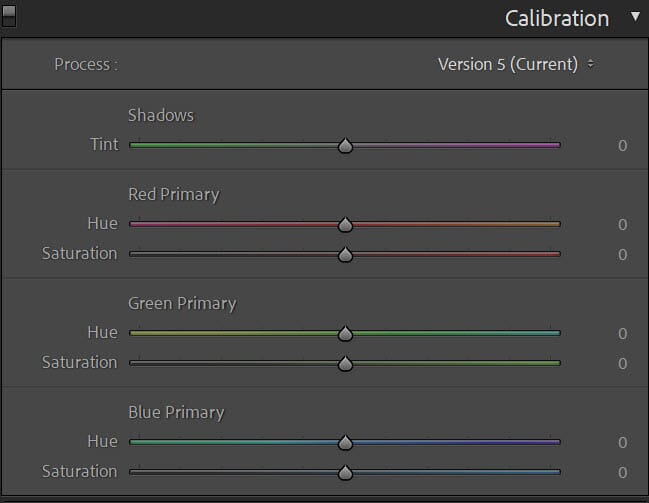 Third, Lightroom lacks the range masking capabilities of Lightroom Classic. Range masking is an advanced feature: it allows you to target adjustments based on either brightness or color (for instance, you could sharpen only the shadows of an image, or add contrast to just the blues). Some photographers – especially landscape photographers – love range masking, whereas others ignore it, but I do think it's a major omission (one that Adobe will hopefully correct in a future update).
Tutorials/Learning
Lightroom Classic is a much older program, so it's not surprising that most online tutorials and courses focus on Classic rather than the cloud-based Lightroom.
But thanks to a recent update, Lightroom offers two invaluable resources that Lightroom Classic lacks:
Learn and Discover.
What are they?
Learn is a library of interactive Lightroom tutorials. Each tutorial takes you through an image from start to finish, and lets you make the changes (by following clear, specific directions). It's a fantastic way to learn – not just how to use Lightroom, but also how to edit more generally, especially because tutorials are uploaded by expert photographers from all over the world.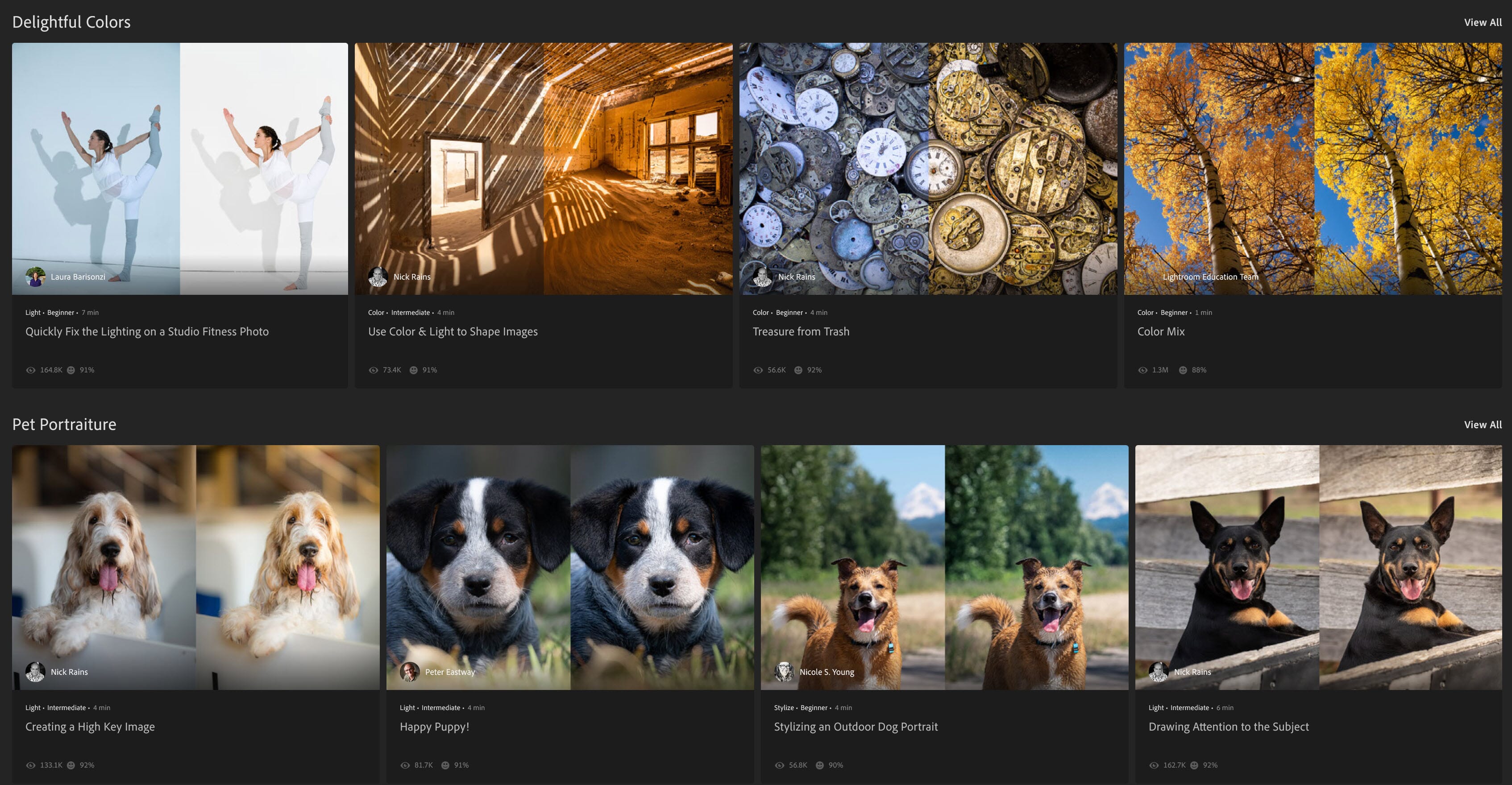 Discover is a library of start-to-finish edits. In other words: You can select an image, then walk back through its editing steps (and read the often-accompanying explanations). As with the Learn library, Discover gives you a window into the minds of world-class photographers – and honestly, I think it's worth the price of Lightroom all on its own.
While Learn and Discover are conveniently accessed from within Lightroom, you can also find the same tutorials free on Adobe's website, so if you prefer Lightroom Classic but still want to check out the resources, you're still good to go. Just bear in mind that Learn and Discover use Lightroom, not Lightroom Classic, so if you use Classic as your day-to-day editing program, you may find the tutorials a bit harder to follow.
Pricing
Both Lightroom and Lightroom Classic are subscription-only programs; there is no one-time downloadable Lightroom you can purchase from Adobe.
Adobe's Photography plan, which offers access to Lightroom Classic and Lightroom (as well as Photoshop), costs $9.99 USD per month, though note that you only get 20 GB of Lightroom storage.
Alternatively, you can grab just Lightroom with 1 TB of storage for $9.99 USD per month. Here, you lose access to Photoshop and Lightroom Classic, but if you'd prefer to keep your workflow fast and mobile-focused, you'll still do just fine.
Or you can pay $19.99 USD per month, and you'll gain access to Lightroom, Lightroom Classic, and Photoshop – but you'll get 1 TB of cloud storage, rather than 20 GB.
Personally, I think 20 GB of storage is pretty limiting, so I'd either recommend the 1 TB Lightroom plan or the 1 TB Lightroom/Lightroom Classic/Photoshop plan. Otherwise, you'll run out of storage fast, which makes the whole on-the-go workflow pretty useless.
You may be wondering:
What if I need more storage space than 1 TB?
You can purchase additional storage, though it'll cost you $9.99 USD per extra terabyte per month, which adds up pretty fast. So if you think you'll need 2 TB of storage or more, you should either create a workflow that lets you use both Lightroom and Lightroom Classic, or just disregard Lightroom and use Lightroom Classic for all your Lightroom needs.
Lightroom vs Lightroom Classic: What's the Right Choice for You?
Now that you know the difference between Lightroom and Lightroom Classic, it's time to decide:
Do you go with the portable Lightroom? Or the comprehensive Lightroom Classic?
If you're seeking a program that's mobile-friendly and easy to use but still manages to provide a professional-looking end product, Lightroom is a great choice. The software retains most of the editing and organizational features offered by Lightroom Classic, plus you get a sleek interface, cloud backups, and syncing across devices.
On the other hand, if you require Adobe's more advanced features, or you have an image catalog that exceeds – or will soon exceed – 1 TB, I'd recommend purchasing Classic. It's not as convenient, sure, but it offers a robust DAM and editing solution that can satisfy even the most demanding photographers.
Of course, you also have the option of purchasing both programs via Adobe's Photography plan; assuming you can find a way to make this work, you can enjoy the best of both worlds!