Ready to dive into another photo book review? This time around, we'll be reviewing the Mixbook photo book!
You may remember Mixbook from a photo calendar review and a previous Mixbook review. However, as the name suggests, this company's priority has always been on photo books.
In 2006, the site's founders quit their day jobs to focus on the endeavor. Since then, their creative team has mastered the craft and expanded to Canada and the UK from their US base.
So what are the strengths and weaknesses? Here's what we found:
What We Love About Mixbook Photo Books:
An archive for your photographs.
If you decide to reorganize your images into a new photo book or project, Mixbook holds onto your uploads. You don't have to start from scratch, you can refer and source from your personal collection.

Mixbook is forgiving.
Everyone makes mistakes. If something is wrong with your photo book's layout, there's no need to live with the consequences. You have 30 minutes after placing the order to catch the mistake. Within that time, you can rectify the issue without canceling the production.

Intuitive design options.
You don't have to be a graphic designer to have a clean, professional looking photo book. Mixbook provides over 400 templates to base your project around. Plus, it's easy to deviate if a style doesn't quite suit your taste.
The editing wizard has several keyboard shortcuts to ease the design process. Adding photos is as simple as dragging and dropping.
What's not to love?
RELATED POST: 10 Top Lightroom Alternatives To Try In 2022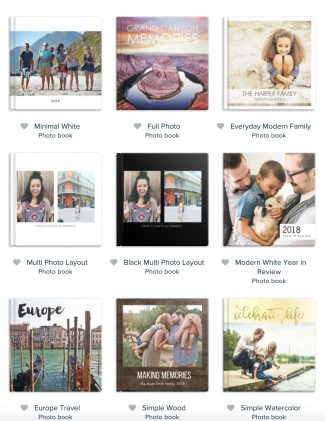 How Mixbook Photo Books Could Improve:
Steep prices.
Let me clarify. Mixbook's base prices are reasonable enough. However, prices can quickly climb. Especially if you want to produce a larger photo product or deviate from the default style. If you're working on a budget, Mixbook may not be a viable option
Expect to pay anywhere from 99¢ to $2.29 per page beyond the first 20 pages.
Slow production times.
Perfection is a double-edged sword…
Although I opted for 2nd Day shipping on this particular order, it still took a week to get to me. The production phase consumed most of that time. Mixbook certainly takes its time making the photo books. Comparatively, competitors churn out orders within a day or two.
This may be a sign of understaffing or undersupplied. The wait didn't bother me, but make your order in advance if you're working with a deadline.
My Mixbook Photo Book Order
For this review, I got the 6×6″ lay-flat softcover book. I love the idea of having a book that could fit inside of a pocket. But, I was disappointed that there weren't many paper or binding options available for this particular book.
I drafted a 37-page project featuring some photos from a recent trip to Nevada with friends. I loved the bright lights of Las Vegas and the dramatic landscapes of Death Valley. They were an excellent opportunity to test Mixbook's ability to handle color and contrast.
As I mentioned before, the design of Mixbook's website was intuitive and easy to use. They go the extra mile to get you the product you want by allowing as much creative autonomy as possible.
You can alter any template to fit your style. They're like blueprints or for those who find working with a blank slate intimidating.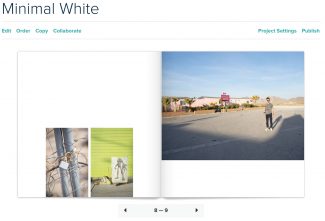 How Mixbook Ensures Customer Satisfaction
I was especially impressed with the customer satisfaction measures Mixbook has in place.
For instance, I left a few spots blank as a stylistic choice, and Mixbook noticed. Before ordering, the site warned me that there were no items found on some of the pages. While it wasn't necessary in this case, it's a great tool to alert customers of spots they may have overlooked.
🙌 If you want to turn your photo into a painting, then read our PaintYourLife Review.
In another instance, I accidentally added a low-resolution image to my book. Mixbook immediately notified me that that particular image may not print clearly. This feature give customers the opportunity to switch out to something more detailed.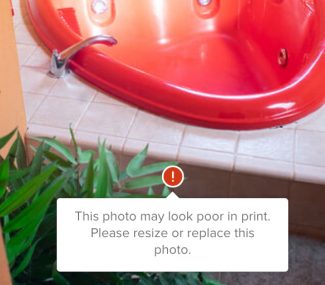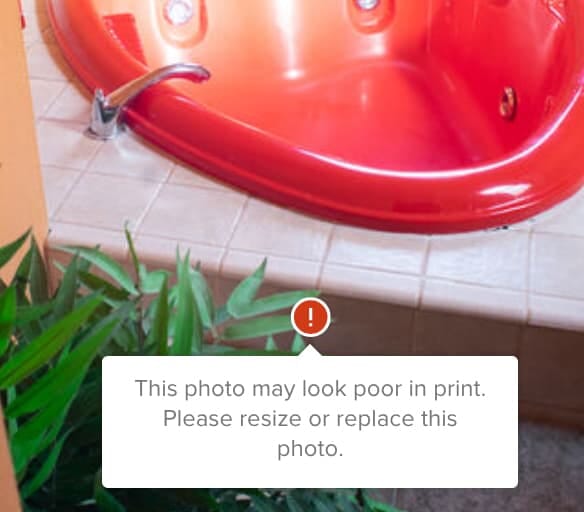 RELATED POST: Best Inkjet Photo Paper
Unboxing My Mixbook Photo Book
Based on my past experiences, I was excited to receive my Mixbook photo book. To my delight, the little book did not disappoint.
Upon opening up the volume for the first time, I was greeted with vibrant colors and sharp details. The Mixbook Photobook was neatly bound. The lay flat design made it easy to flip through pages without bending or creasing the pages.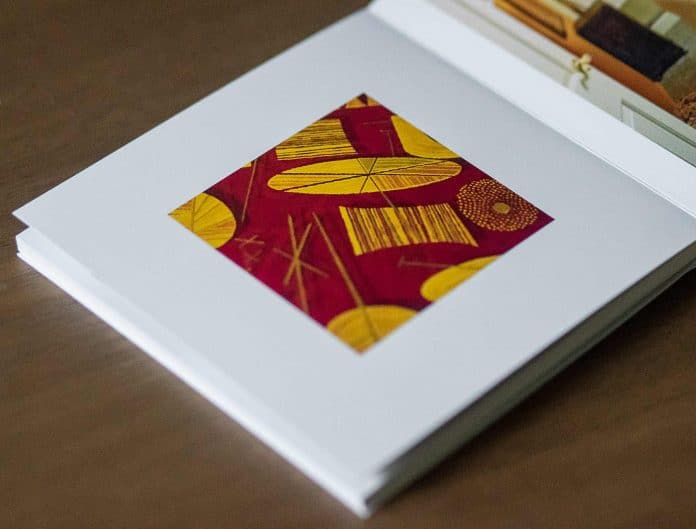 Initially, I was hesitant about the lack of material options available for the 6×6″ book.
But, that turned out to be unwarranted!
I found it to be much sturdier than expected. The thick pages had a nice weight and feel to them. It really complimented my images quite well.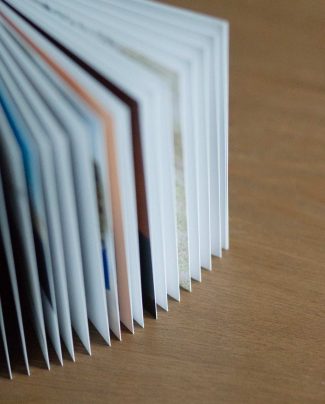 I had some complaints about the wait time and cost Mixbook offers. But I have no regrets now that I have the Mixbook photo book in hand.
The attention to detail and craftsmanship left me wholeheartedly satisfied with my purchase.
Final Words On The Mixbook Photo Book
Mixbook Photo Book Review
Image Quality

Craftsmanship

Software

Prices
Summary
Mixbook photo books produce beautiful results in an attractive package. Even those that aren't tech-savvy can easily create stunning photo books of their own thanks to a comprehensive editing wizard. However, customers should be aware that perfection comes at a price.
Mixbook is, above all, committed to quality. Even supposed shortcomings all boil down to that value.
Prices are sometimes high because they use high-quality materials to make their products. They don't rush their production process. They want everything that leaves their facility to be as close to perfect as possible.
RELATED POST: Best Photo Book Printers Compared (Top 12 in 2022)
The customizable design options and the ability to rectify mistakes supports their brand values.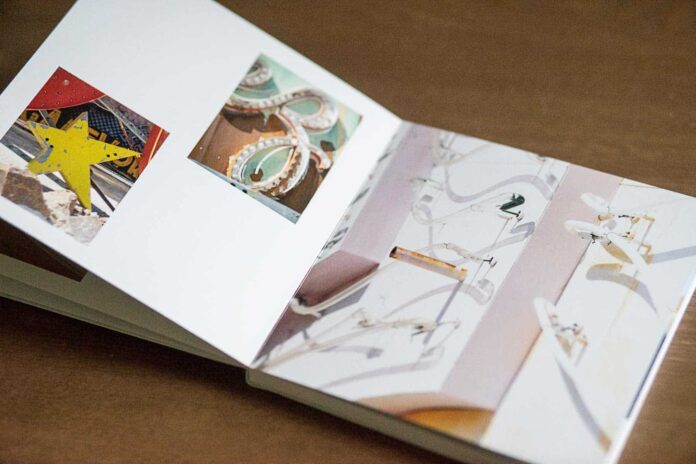 Frankly, it's hard to ask more of the Mixbook photo book. All signs point to a business that's passionate and determined to deliver the best product possible. I'd happily order from them again.