A few months ago, we wrote up an overview detailing some of the most popular online photo book printers specifically geared towards photographers looking to self-publish.
The Mixbook photo book rose to the top of the pack based on the details and reviews we were able to compile. But we didn't want to just take the Internet's word for it. We ordered a flesh-and-blood book of our own to see just what the hype was all about.
This review won't just glaze over what Mixbook brings to the table. From logging onto the website to holding the finished product in hand, we'll discuss the ins and outs of our experience, from start to finish.
Related Post: Mixbook Photo Book Review
What to Expect:
One of Mixbook's defining characteristics is its wide array of available customization options. Some of the primary options users may choose between include:
Themes. There are a couple hundred themes users looking to design a photo book of their own may choose between. Each provides a guide of where to place pictures and ensures a neat and even design. Alternatively, it's possible to start with a completely blank canvas. Since I had some prior experience building books through other print publishers, I decided to venture down that route. What's more, I wanted to be able to explore the full ranges of options the site builder had to offer.
Size & Ratio. Mixbook offers square, portrait, and landscape ratios. Books can be as small as 6″x6″, or as large as 14″x11″.
Binding & Materials. There are a few binding options available, which vary depending on the size and ratio selected. I opted for a soft-touch matte hardcover for my test print but opted out of spending extra money for a protective dust jacket. There were also glossy and leather-bound hardcover options available. Mixbook also offers softcover books at a significantly reduced price.
Paper. Last but not least, customers may choose the type of paper used in their Mixbook photo book. The default choice is a semi-gloss, described as a "classic photo paper" that boasts rich, vibrant color. For a small additional fee, I opted for the pearl finish, which has a silkier feel and a more subtle sheen. For those looking to splurge, there's also a lay flat option that utilizes a premium ultra-thick matte.
Mixbook photo books start for as little as $15.99 per copy. However, the price paid fluctuates considerably based on the custom specifications requested. But, when you do figure out what you want, the digital press works quickly. Each project takes just a day or two to print. Considering that other companies sometimes take over a week to get orders shipped out, this sort of efficiency is nothing short of impressive.
Related Post: Mixbook vs Blurb
Layout Design and UI
After recording the book's desired physical specifications, the natural next step is to insert the content itself. Luckily, Mixbook makes it easy to add in the "meat" of a project. The interface guides users,and illustrates exactly where each photograph goes. Yet, without being too overwhelming, the site also allows its visitors a fair amount of editing freedom.
No matter what your personal taste happens to be, Mixbook is sure to have a themed layout to fit. Personally, I chose to keep things minimalistic, in the style of a traditional photo book. But if straightforward and conservative isn't really your style, don't sweat it. There are also playful, creative options more akin to a scrapbook or family album.
Once the layout is selected and your desired images are uploaded, the rest is as simple as dragging and dropping files into a template. From there, it's possible to further personalize your creation with a large selection of backgrounds and "stickers".
Once the photos are sequenced, it's possible to apply rudimentary adjustments to contrast and color. Borders or shadows can also be tacked on any image at any time over the book-building process. Finally, if you're unsatisfied your design at any step of the process, the Mixbook wizard makes it easy to rotate or swap out pictures.
Before you send everything off to the printer, there's a preview panel that allows users to look at a digital proof of the final product. Depending on viewing preferences, it's possible to look at every spread together in a single window or flip through individual pages.
Related Post: CanvasPop Photo Book Review
The Finished Product
As I mentioned before, I ordered a book of my own in order to properly assess the product. Scouring through the New York Public Library's public domain image collection (conveniently made available through Flickr), I gathered content from one of my all-time favorite female photographers, Anna Atkins. Throughout the 1840's and 50's, she produced cyanotype photograms of British algaes and bound them together in a number of self-published volumes. Most experts consider Atkins to be the first individual to publish a book illustrated with photographic images. So, what better a series of images to experiment with for my inaugural Mixbook photo book?
After downloading the free-for-use images, I made a few adjustments to fit them into the 8.5″ square book format I wanted to take advantage of. Within a week of submitting my order, I had my brand new book in hand. And, I have to say, I was very satisfied with what I received.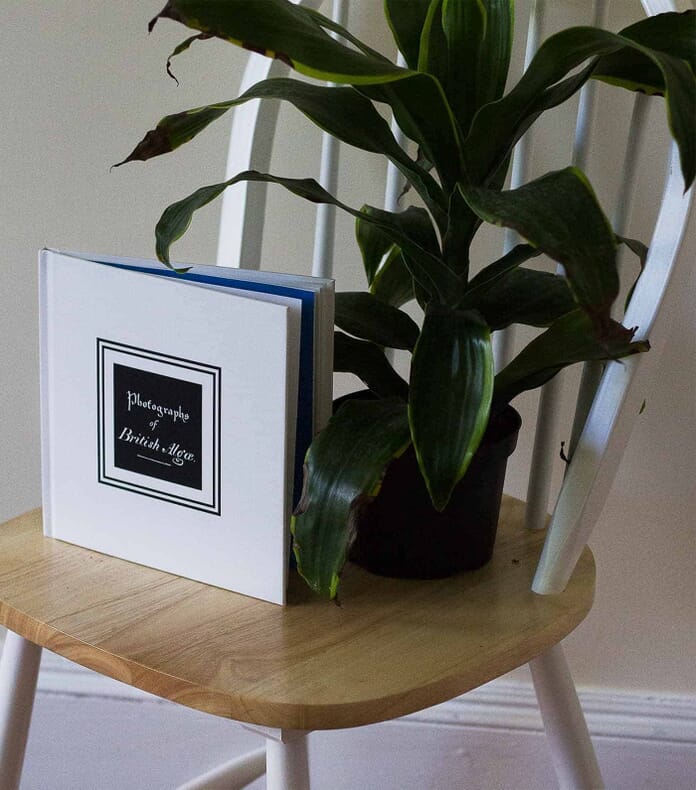 The book itself was thin but managed to retain a nice weight to it. Much to my delight, the binding was neat and clean. The product looked and felt as if it had been put together by professionals.
While creating my book, I had the option to type out a custom title on the spine – a feature that not every manufacturer offers, but (I feel) adds to the overall authenticity of the book. Initially, I was disappointed that there were relatively few typefaces for me to choose between (none of which really seemed to fit the look that I was after). However, the finished look surpassed my expectations.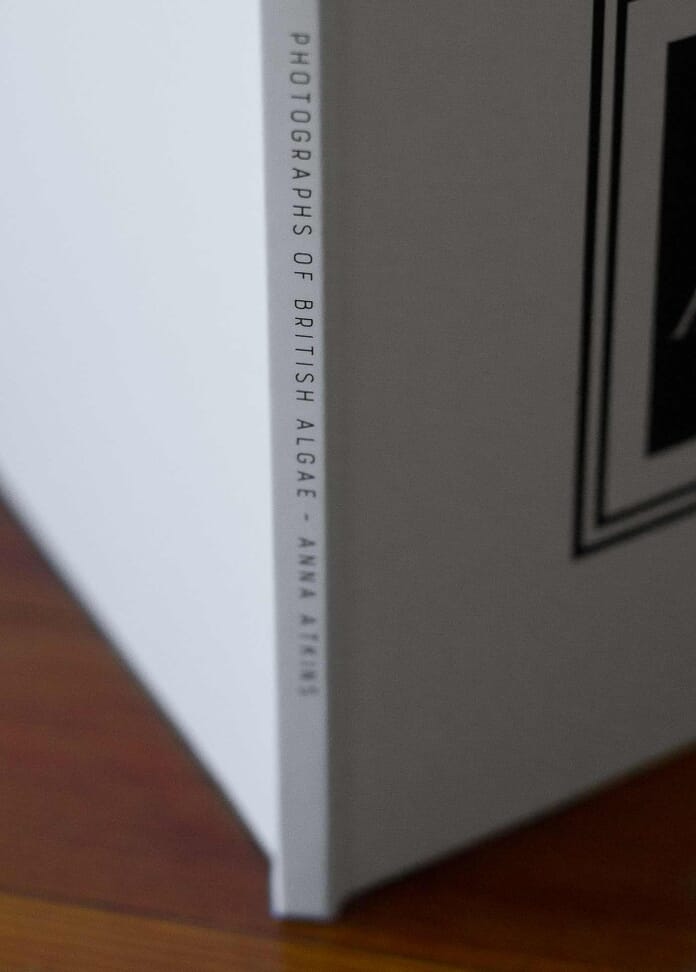 Upon cracking open the book, I was happy to see the brilliant blues that I had strived to reproduce. As it turned out, the pearl finish I had opted for was well worth the extra money. The paper itself had a sturdy feel to it, which leads me to believe that it's not especially prone to rips, tears, or folds. But more importantly, it was the sort of material any professional would seek out. The slight shine gave the project as a whole a sleek, clean appearance, but never detracted from the imagery.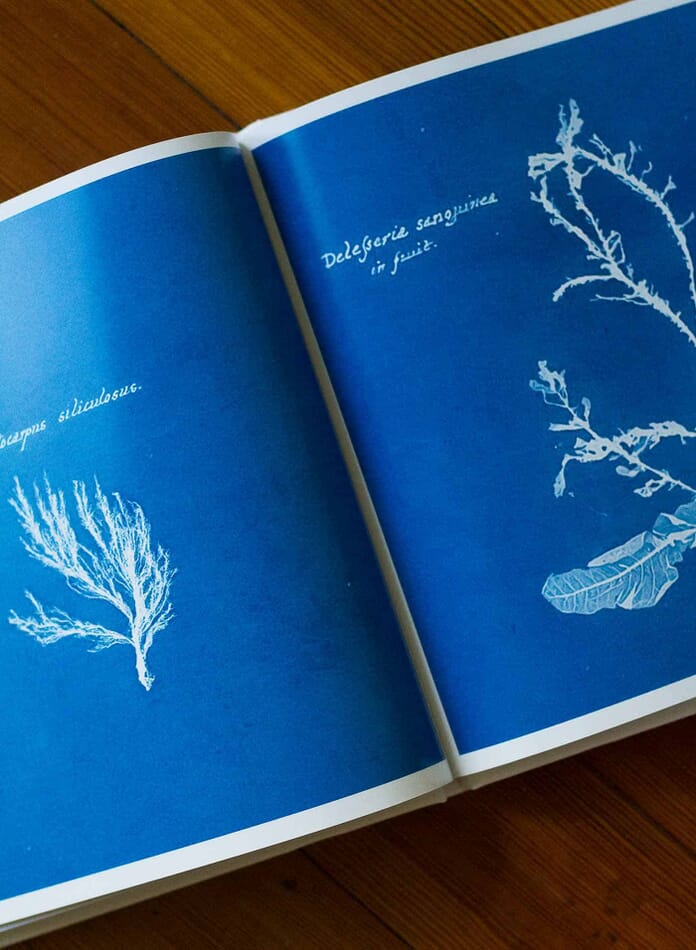 Our Take:
Going into the review, I had high expectations of Mixbook based on what others had to say. The online press did not disappoint. From the moment I went on the website to the minute I finished flipping through my book, it was hard for me to find faults.
That's not to say that the Mixbook photo book is perfect. While it is affordable, it's not the cheapest option around. The internal editor could always offer additional tools and capabilities. More sizing and binding options certainly couldn't hurt things. However, to gripe on these points feels a lot like nitpicking.
Mixbook goes above and beyond to bring your photos to life. They don't just churn out books en masse – they create art pieces you'll be proud to show off to friends, family, and clients.