Printique Acrylic Prints Review
Price

Customer Service

Image Quality

Longevity

Delivery and Installation
Printique Acrylic Wall Decor
As with their standard and metal prints, Printique went above and beyond to deliver a gorgeous photograph. From responsive, efficient customer service to easy DIY installation, every part of the process was painless. Compared to other specialty prints, acrylic can get a bit pricey. But don't let the price tag turn you off right away – the presentation and build of each print is nothing short of excellent.
Want to try something different with your next prized photograph? We've delved into canvas and metal prints on PhotoWorkout in the past, but today we'll tread into new waters with the Printique acrylic photo print.
Printique has impressed us with their performance up to this point. Does their acrylic print live up to our expectations? We've got the complete breakdown of what to expect!
Placing an Order
Going into this order, I really wasn't sure what to expect. Though I was familiar with the concept of acrylic photo printing, this was the first time I actually ordered one for myself. Luckily, Printique removed a lot of guesswork from the equation.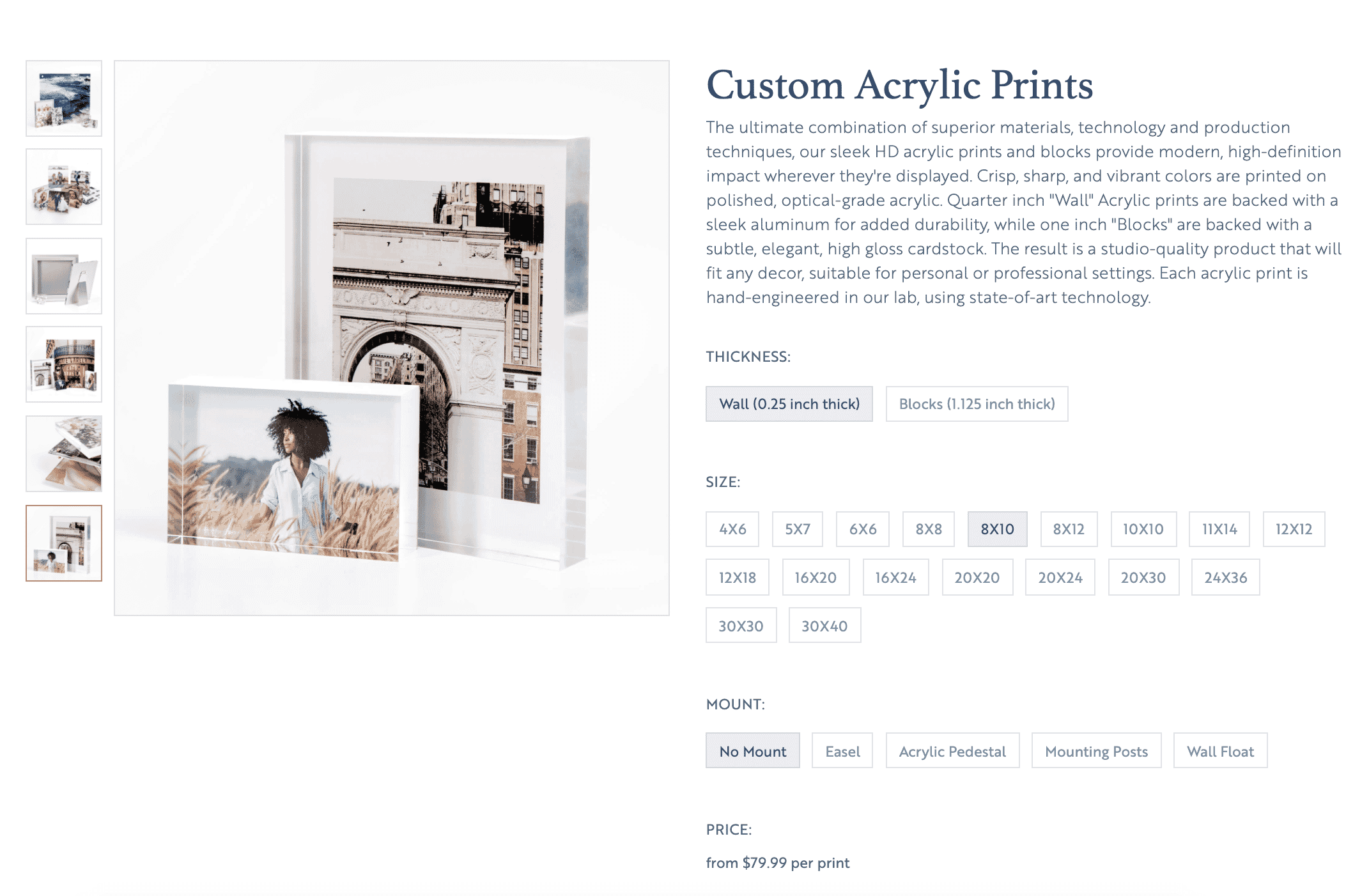 As with their other prints, Printique offers a fairly wide range of image sizes, from 4×6″ to 30×40″. However, customers also have to consider the width of the acrylic layer – Printique offers 0.25″ wall prints as well as thicker 1.125″ block prints. Once you've chosen your dimensions, Printique guides users to their Preview module.
If you've ordered from Printique in the past, this particular step will feel familiar. In short, the site's preview allows users to make crop adjustments and check photo quality before adding the product to the cart. You'll also find a handy live price estimate, which adjusts whenever you make a change to your order.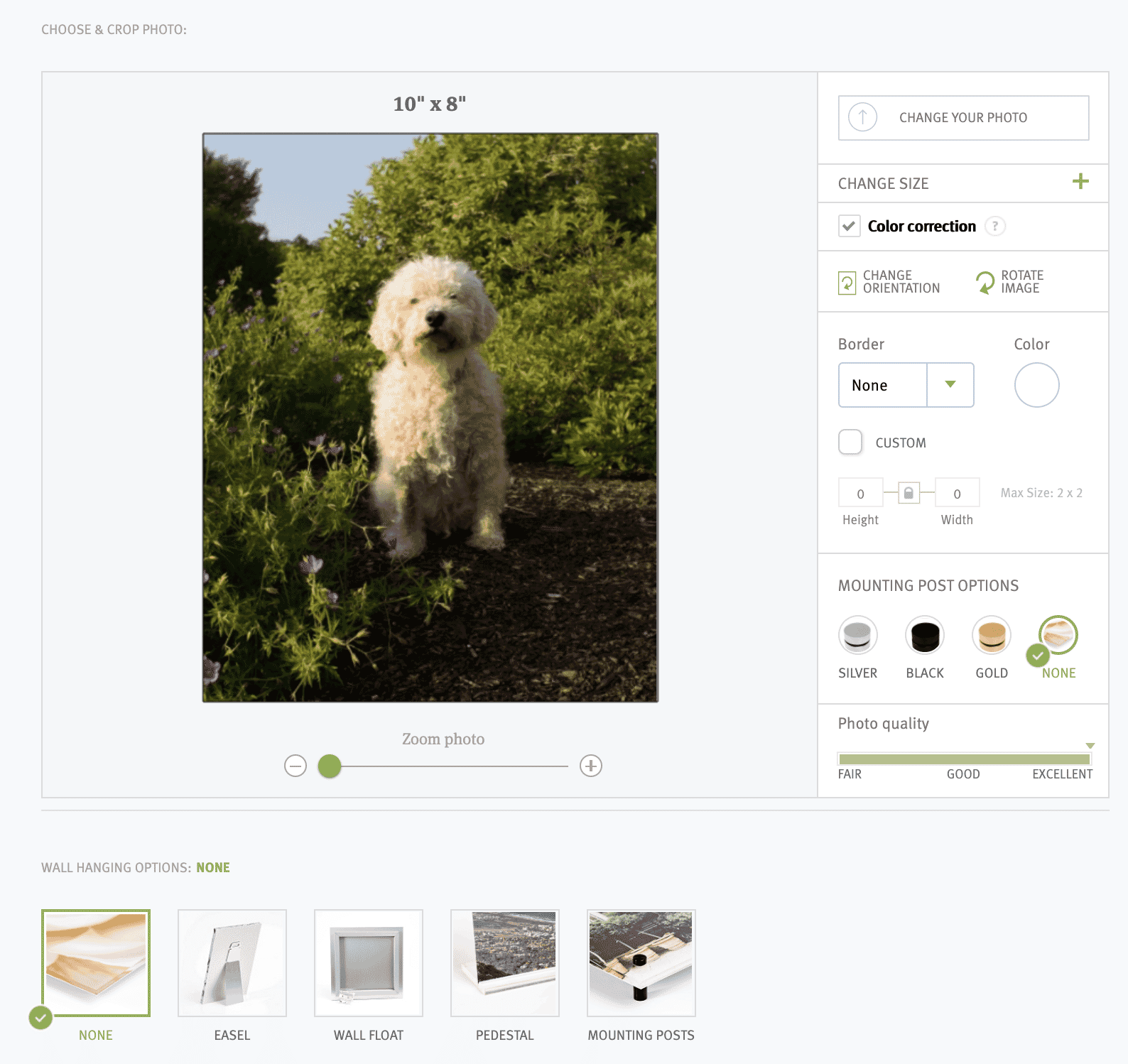 The last thing to choose (if you're getting the thinner wall print) is the mount for your photograph. The options vary based on the size you choose, but each of them is attractive in its own right. Although I opted for a basic float mount, other options include mounting posts, easels, and acrylic pedestals.

If you wind up ordering a block print, you can skip over the last step altogether. The blocks are actually thick enough to stand on their own without assistance!
And that's all there is to it! The entire process takes a matter of minutes from image upload to order confirmation. Once you've placed your order, Printique gets straight to work.
Delivery and Installation
Having made my order in the midst of COVID-19, I expected some delays in receiving my print. So, when my print arrived two business days after submitting my photograph, I was taken by surprise. This says that, even when presented unforeseen circumstances, Printique is efficient and organized. No matter the situation, it's safe to expect high-quality standards from Printique.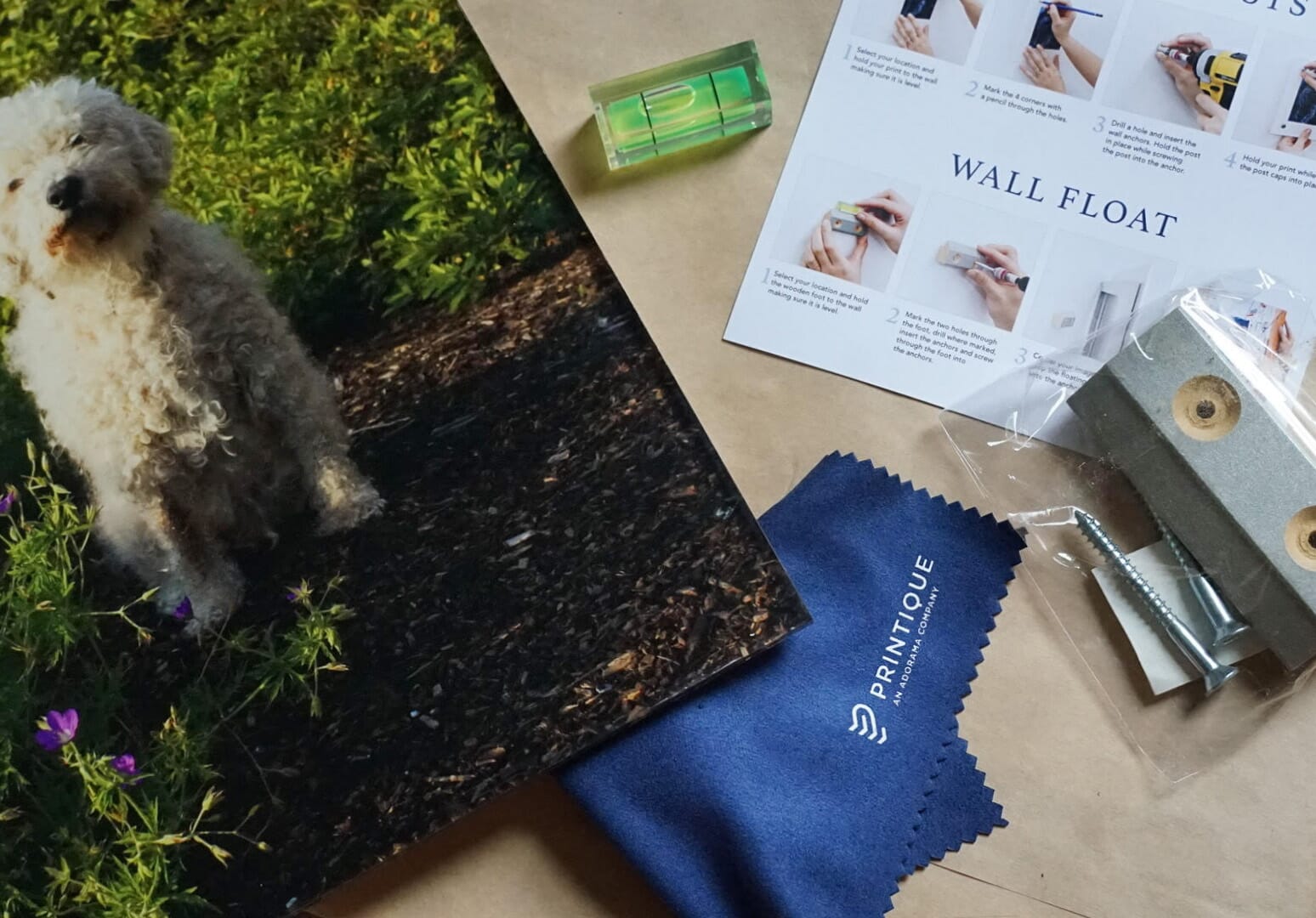 As I've come to expect, my acrylic print was thoroughly packaged and covered to prevent any damage in transit. And, much like my metal print, Printique included a generous bundle of hanging and maintenance supplies. Included in my bundle, I found hardware, a level, and a microfiber cloth. Also packed were photographic step-by-step mounting instructions.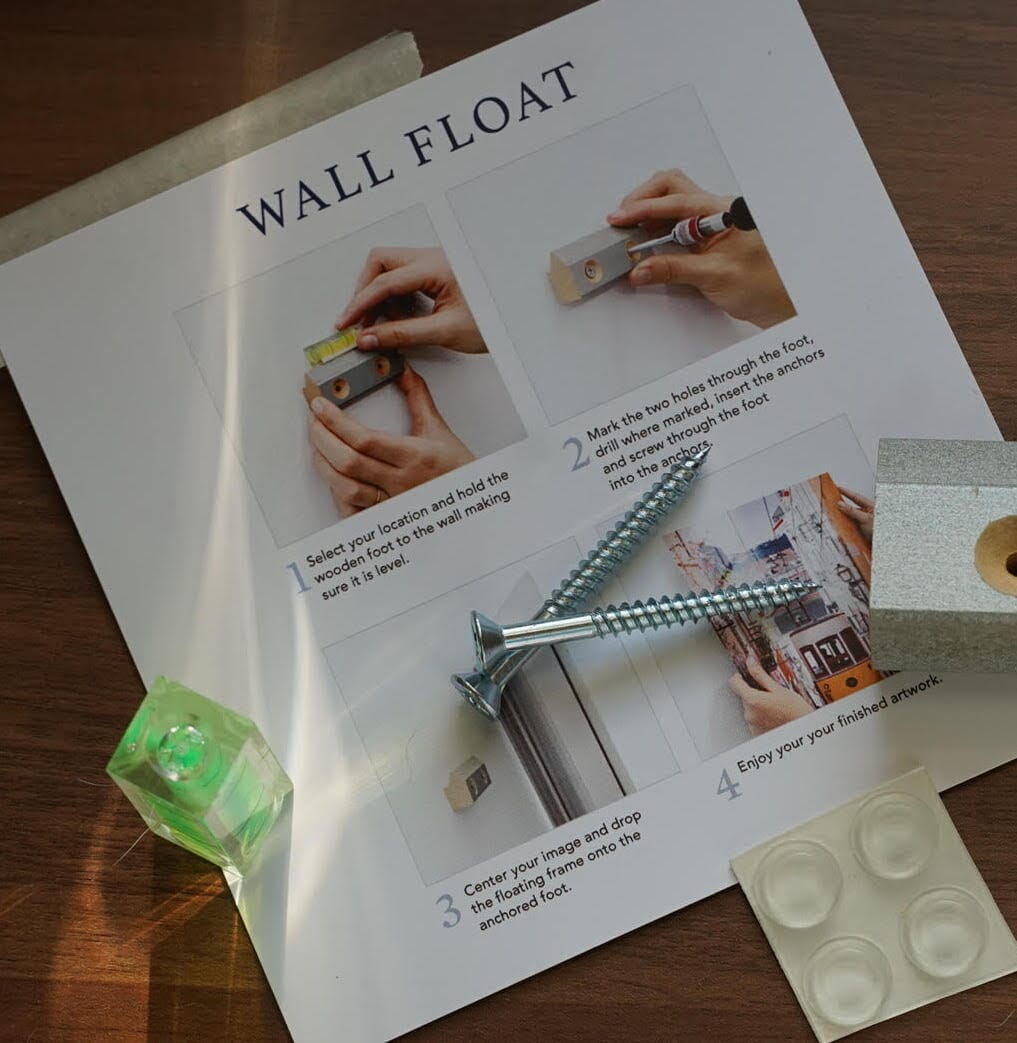 In this case, there's no need to worry about fingerprints, scratches, or uneven displays. Printique does all that it can to make your acrylic print look its best.
Print Quality
Having never worked with acrylic prints in the past, I wasn't sure what I'd find when I initially unwrapped my order. But, based on the product I received, I'd happily splurge for acrylic again.
While Printique's paper prints are beautiful in their own right, acrylic truly helped my image shine. The details of the print are crisp, and the tones and colors are deep and rich. The eye-catching casing highlights these wonderful aspects and keeps the picture safe from damage.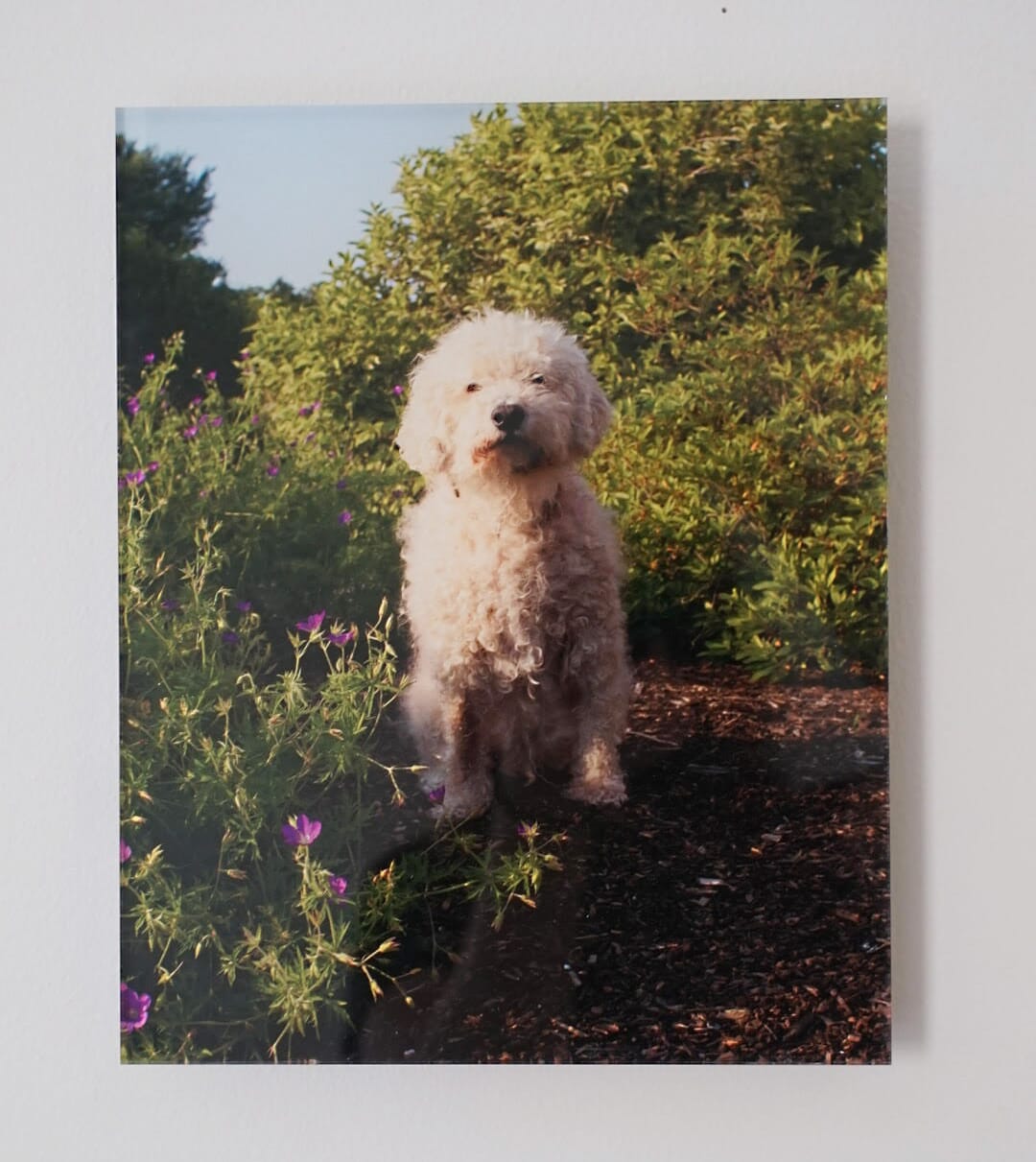 The photograph itself is mounted to a sturdy metal base, which minimizes warping over time. The 0.25″ acrylic then sandwiches the photograph in place, adding another layer of security. While acrylic certainly isn't the cheapest option, it's one that will keep an image intact for years to come.
I mentioned earlier that Printique offers many mount options. Ultimately, I went with a regular wall mount rather than a more exotic option. Ahead of time, I was a bit concerned that this choice might come back to haunt me, as the acrylic prints inherently stick out. However, I found that my order was no more obtrusive than an average canvas print might be.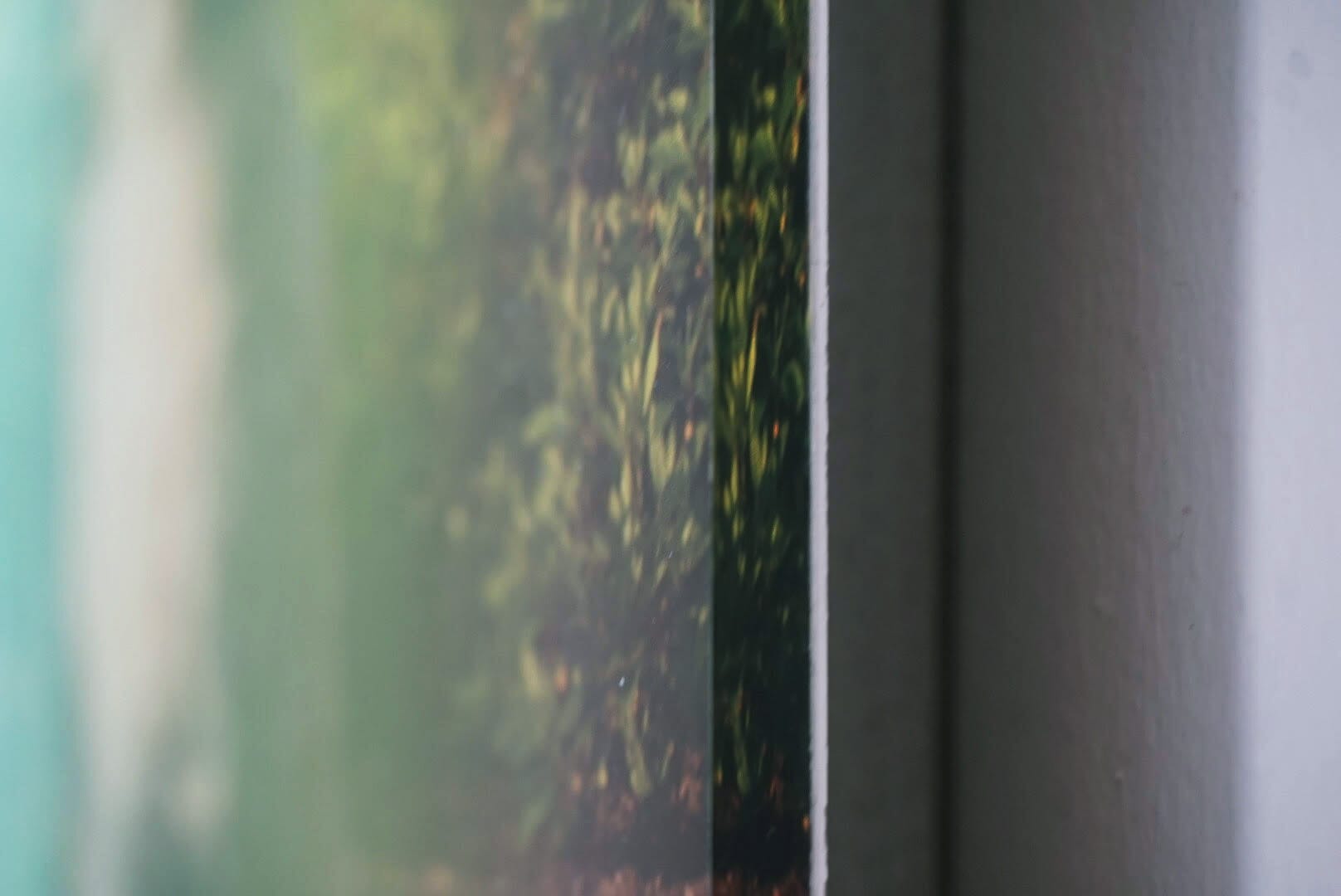 Although I did not order the wider block print, there are a few display and structure differences that customers should know about. One major difference is the block's lack of mount. What's more, the block print is backed with heavy cardstock rather than metal. While the end results seem equally stunning, these disparities will have an impact on the way you display and preserve your shot.
Our Takeaways
Once again, Printique has gone the extra mile to make a stunning product. The craftsmanship of the print on its own was more than enough to hook just about anyone. However, the ease of purchase and consistency in results is what makes Printique a personal favorite.
Of Printique's available photographic prints, their acrylic is the priciest. Larger sizes can easily cost over $300 before tax and shipping fees. That being said, smaller sizes (like the 8×10″ print I bought for myself) are certainly affordable for those working with a tight budget.
While other Printique products aren't fragile, I'm confident about the acrylic's longevity in particular. Sandwiched between an aluminum plate and a thick sheet of acrylic, I feel that my photograph is protected and preserved. With proper care, it could easily remain on my wall for years to come.
For some, splurging on a Printique Acrylic may be an investment. But, for the pictures that mean the most, it's worth every penny.