Want to get more out of your wall art? Not impressed with the prints you're getting from the most popular print houses? If these statements ring true, it may be time to check out Printique.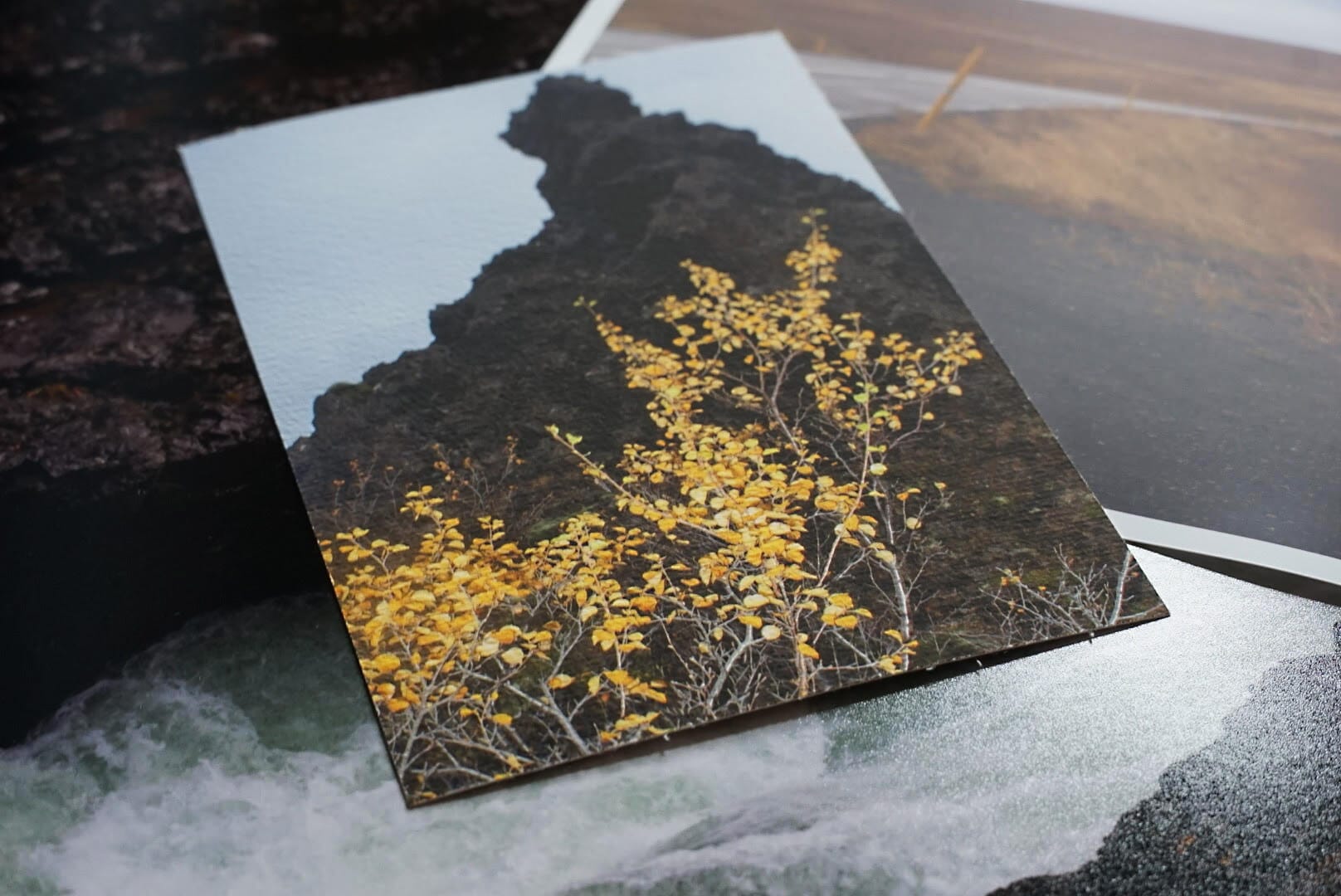 Owned by Adorama, Printique is a professional photo printer that's been in business for over 20 years. Although they've branched out into specialty printing over the years, today we'll focus on their classic paper prints. Stocked with a range of sizes and materials, we placed several unique test orders to gauge the veteran printer's capabilities.
Related Article: Top 10 Online Camera Stores
Placing an Order
At a glance, ordering a paper print may seem pretty straightforward. However, Printique's customization options can make your decision-making process a bit more complicated. Not that we're necessarily complaining. In fact, the wide selection of products is one of the site's greatest assets.
When logging on for the first time, the first choice to make is the print size that's right for you. It's possible to get prints as small as 3.5″x5″, or as large as 12″x36″. Unfortunately, large-format image options are a bit limited. That said, there are plenty of options between Printique's two extremes for customers to choose from.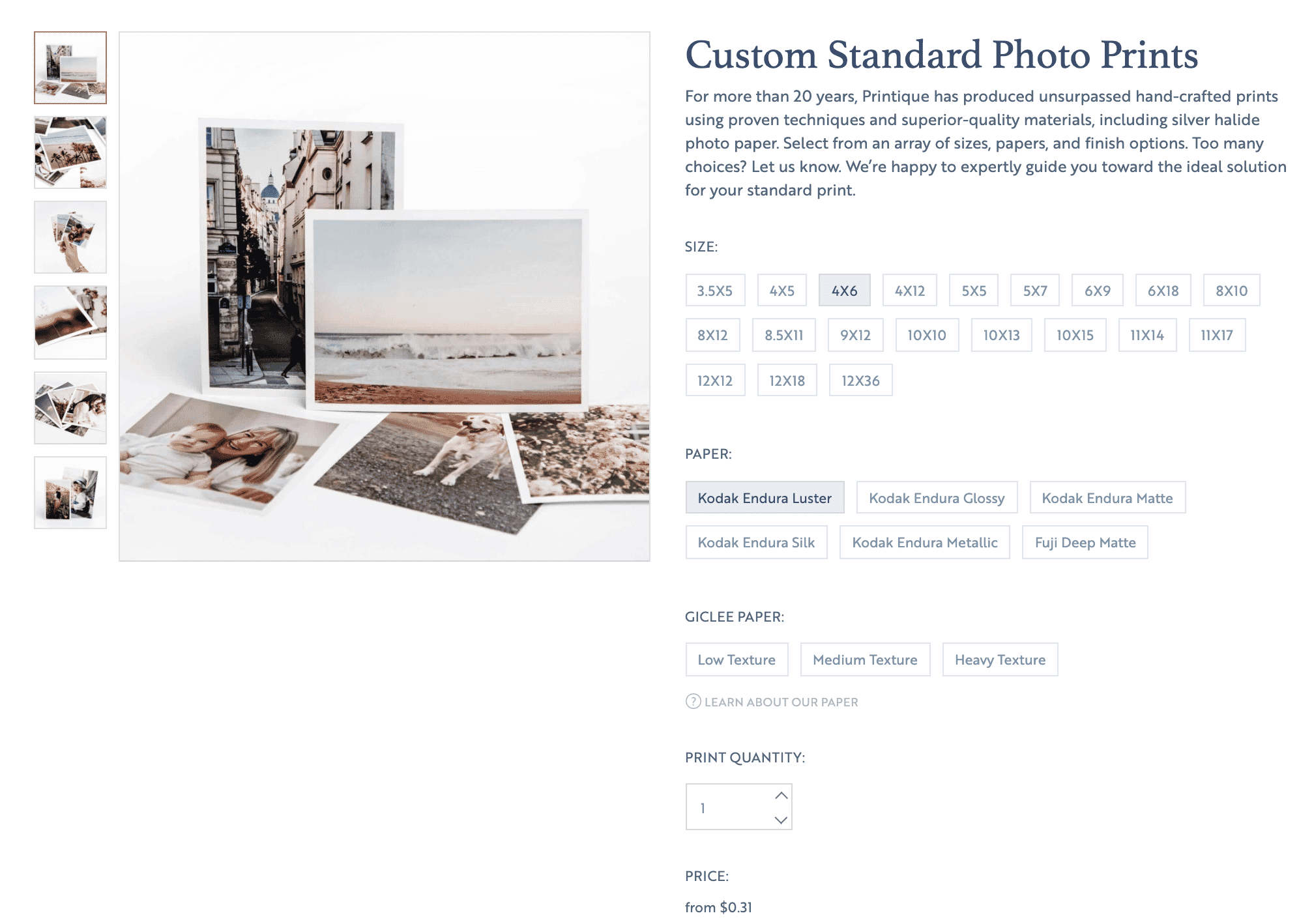 One aspect setting Printique apart from the competition is a relatively large selection of printing paper. For many, the variety may come as a pleasant surprise, as many providers only offer generic matte, luster, or glossy options. Printique, on the other hand, goes through the trouble of providing thorough descriptions of each paper. This gesture makes planning and customizing a presentation so much easier.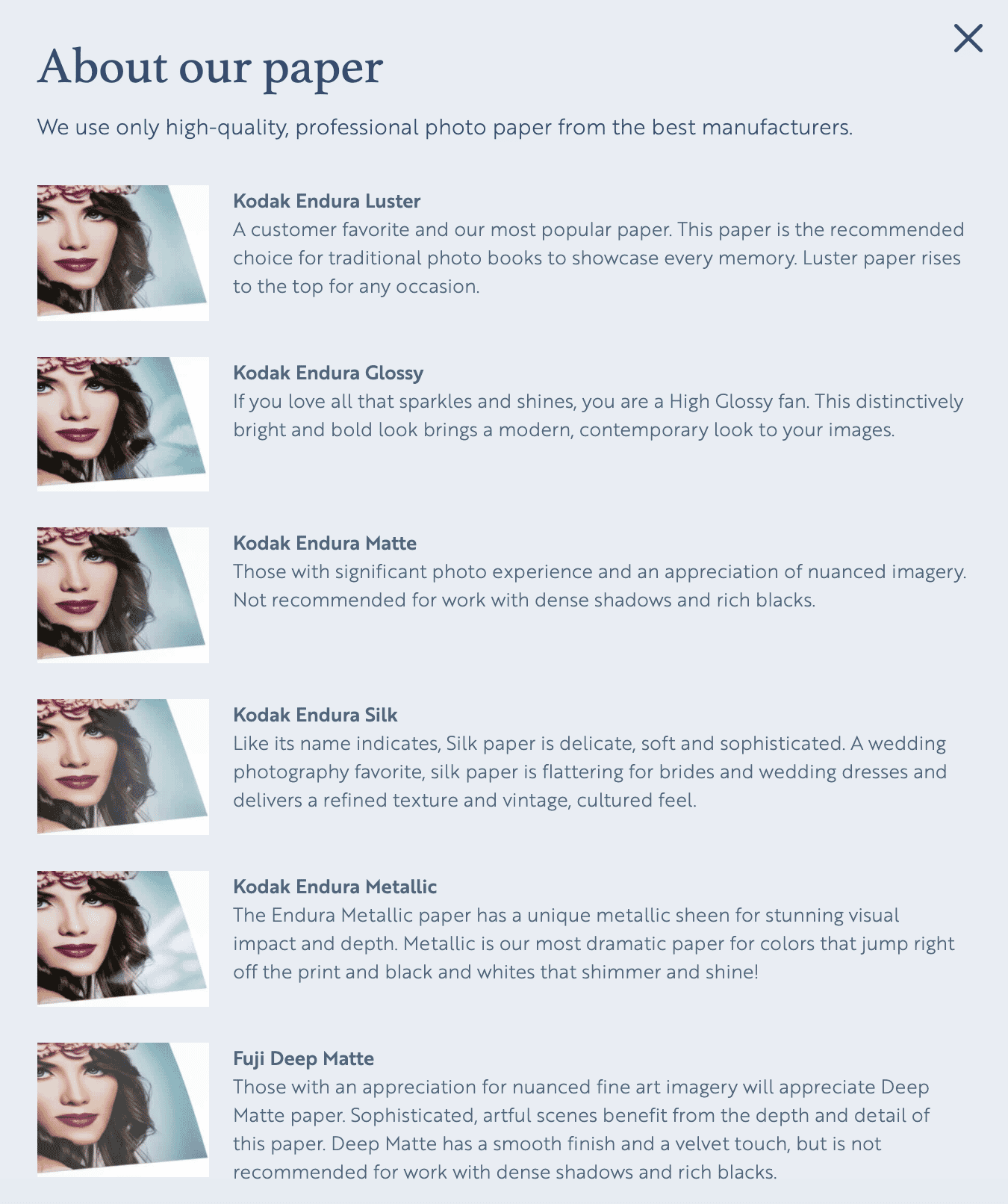 Next, you'll find a preview page that allows you to adjust your photograph within the requested aspect ratio. Should you find that important areas of your image are being cut out, you can instantly change and preview different print sizes. The preview module also allows you to add filters and check photo file quality. Once you've tweaked your file to perfection, Printique takes care of the rest.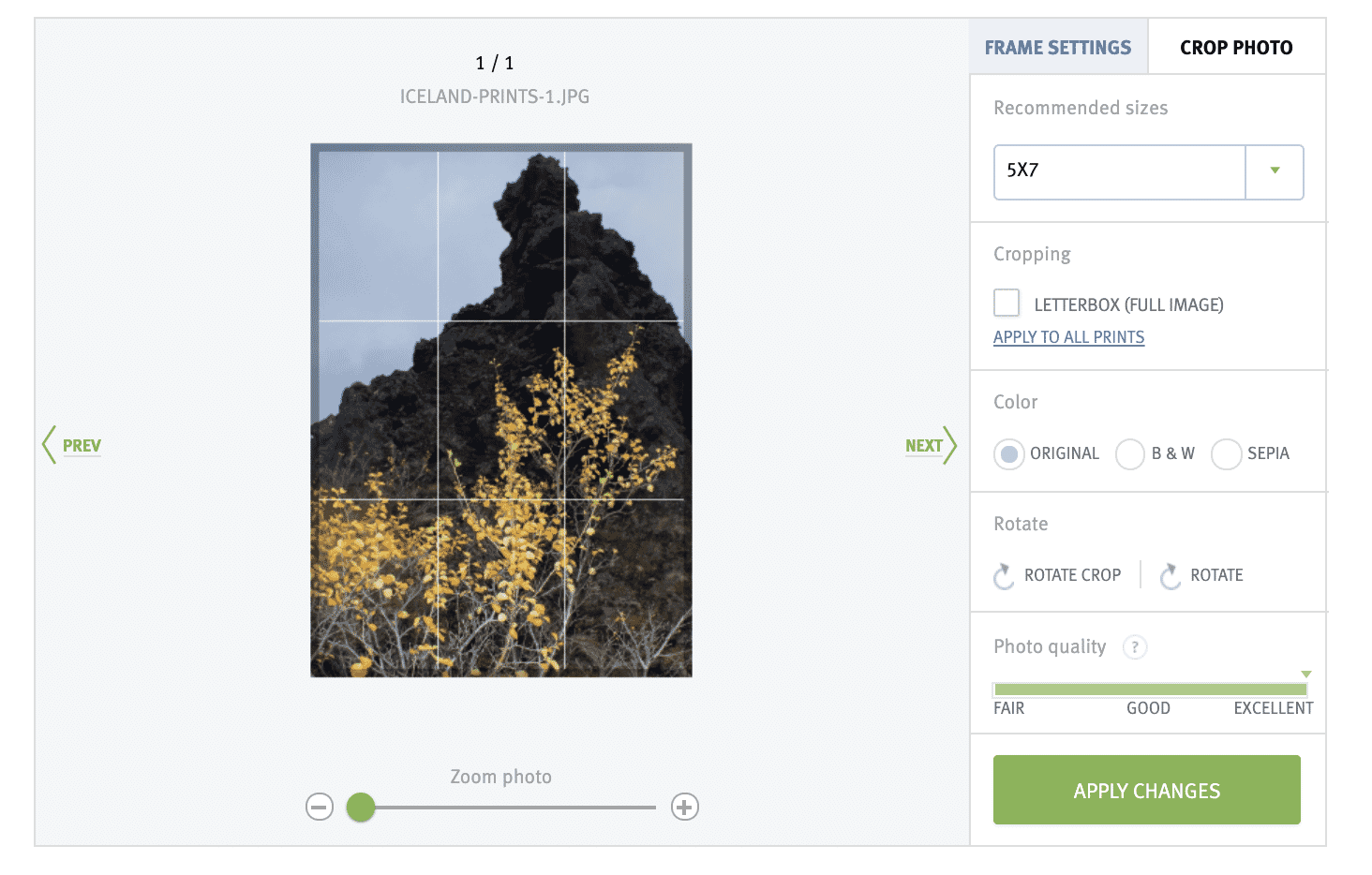 For an additional cost, you can add a frame and custom matte to your print order. You'll be able to view these potential presentation options within the Preview module. Complete with a convenient live price estimate on hand, this tool makes it easy to plan the look and cost of your finished photograph.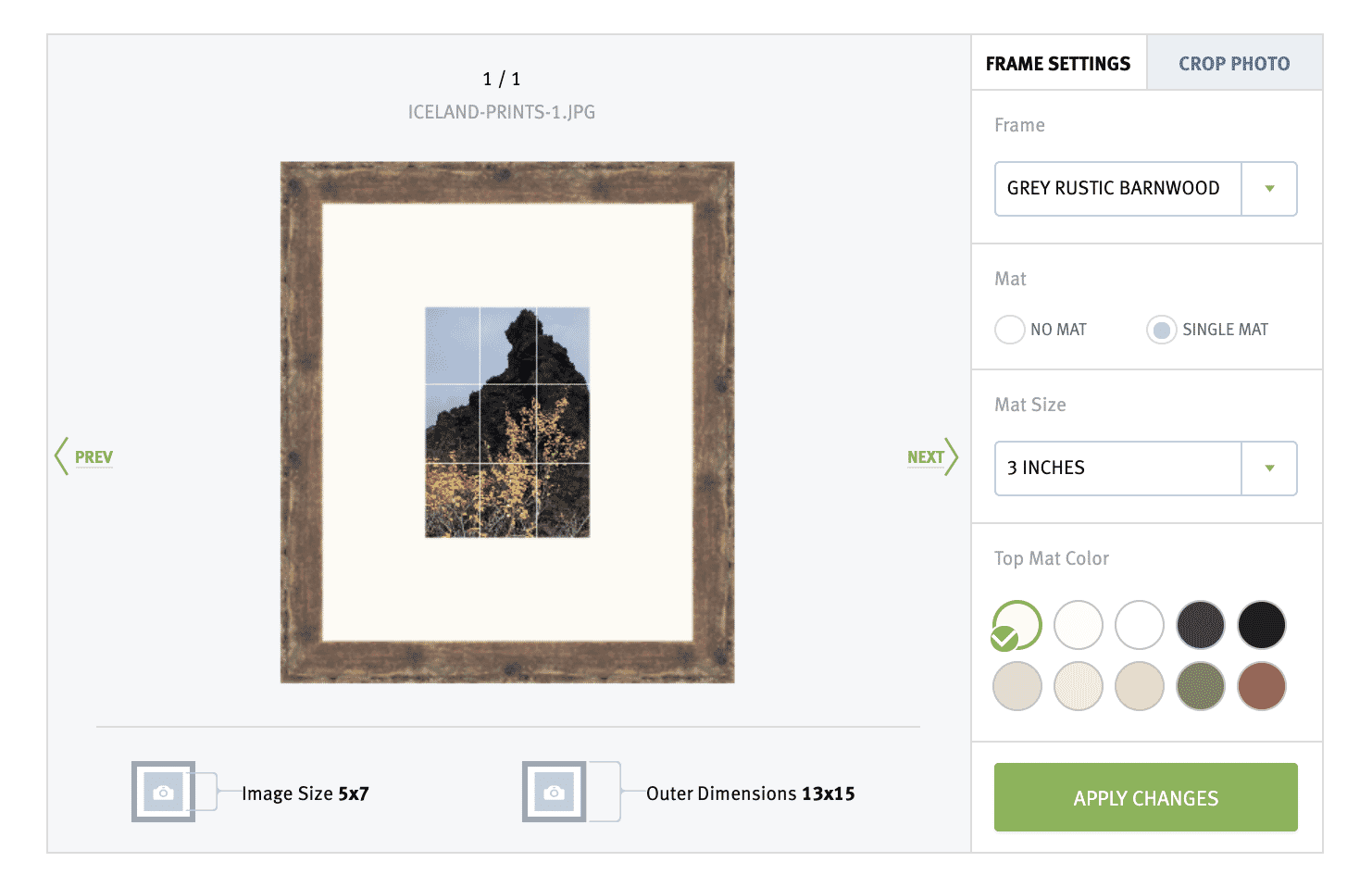 If you plan to order more than one image, you've got two options to choose between. If you're looking for a uniform appearance across all of your prints, you can apply the same size and paper style to all of your images. But if you'd like to experiment with different types of prints, you can use drop-down menus to adjust each individual image. If you want to order multiple copies of the same print, you can easily adjust the quantity of each print directly in the shopping cart.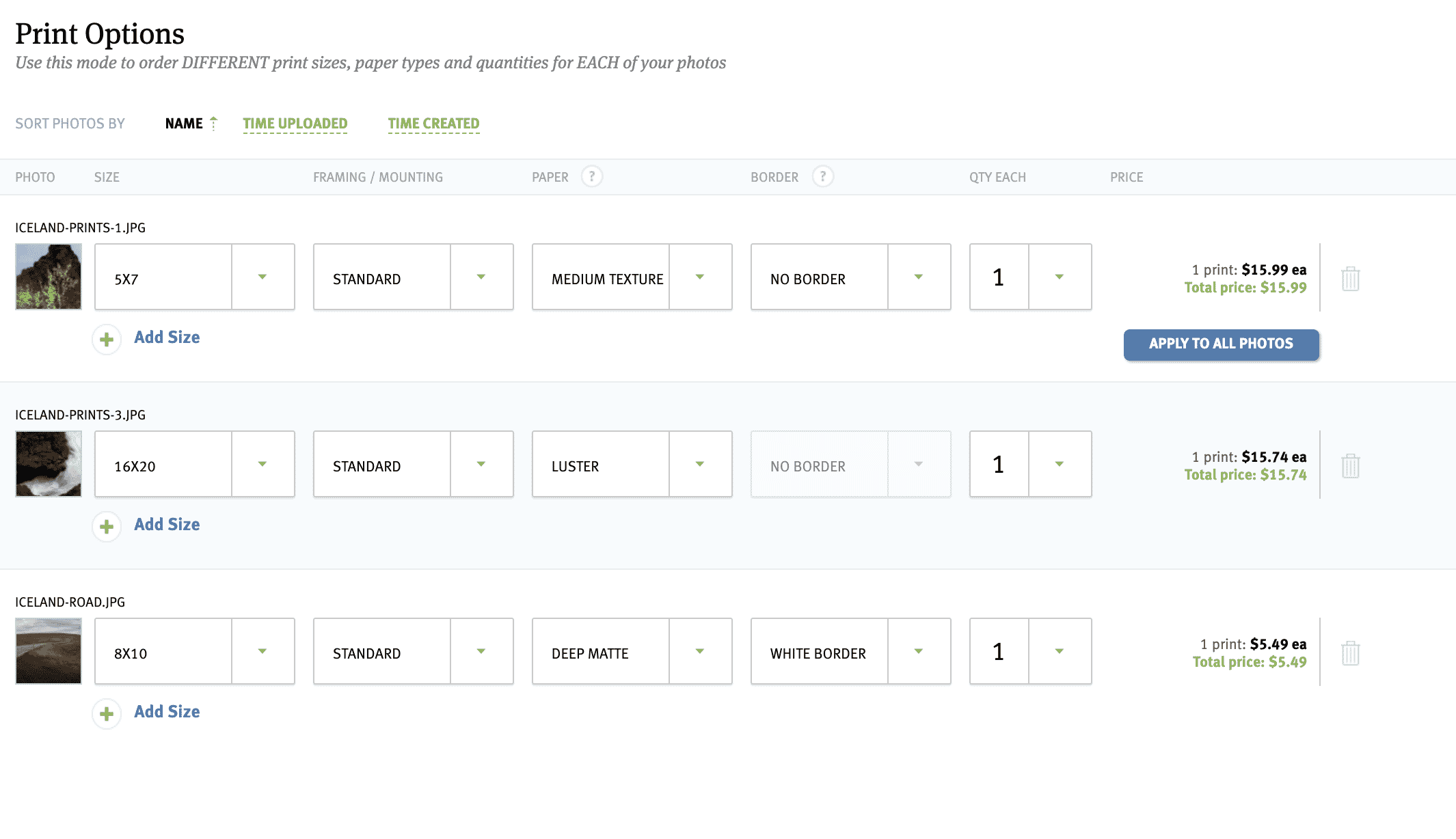 Delivery Process
Printique's delivery absolutely blew me out of the water. Within two days of placing my order, the prints arrived at my doorstep, without purchasing any additional rush shipping.
Granted, Printique's Brooklyn, NY headquarters is just a few states away from my home – those ordering from other states or countries may experience slower delivery times. That being said, the unprecedented speed tells me that Printique fulfills orders quickly and efficiently.
One important thing customers should keep in mind: orders made up of multiple prints may not arrive all at once (especially if you're working with different sizes and materials). In my case, the giclee print I made arrived several days before my matte and luster prints. If you're on a time crunch, it may be worth purchasing rush shipping as a precaution despite fast standard delivery times.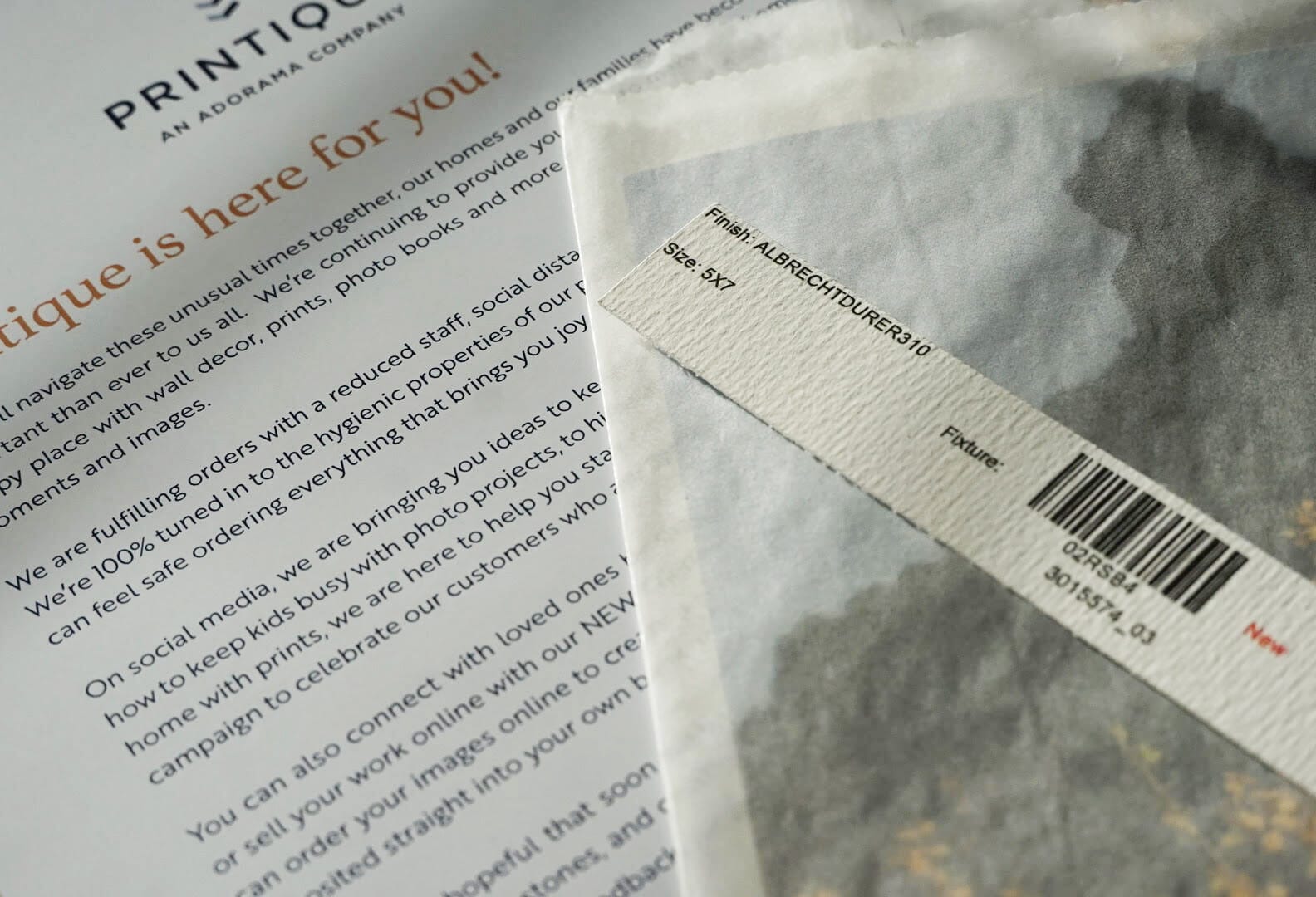 Despite arriving separately, each of my prints was thoroughly packaged with care. Every Printique paper print arrives in its own envelope to minimize scratches. On top of that, envelopes are either fixed to or sandwiched between sturdy cardboard inserts. This massively reduces the risk of bends and folds in transit.
If you're used to ordering from the likes of Snapfish, Shutterfly, or Walgreens, this attention to detail may come as a pleasant surprise. With thin cardboard envelopes being the standard for many, the measures Printique goes through to protect prints is impressive.
So, when the wrappings are torn away, do the prints live up to their glowing first impression? We took a look at three final products, each with their own unique attributes.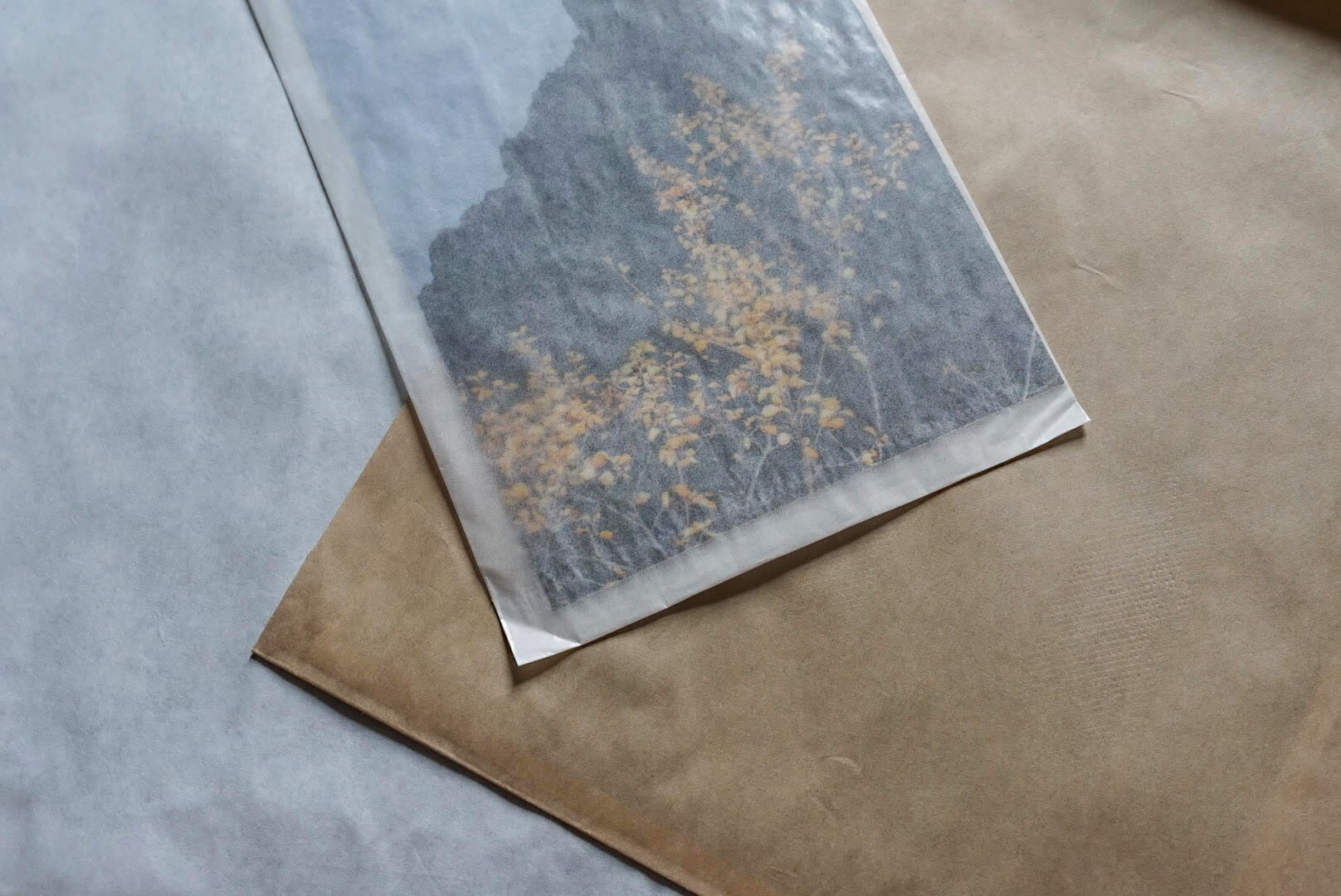 Printique Paper Print 1: 11×14″ on Kodak Luster
I'll admit – the fast delivery, easy ordering, and effective packaging left me with some high expectations before I even saw the prints. Thankfully, Printique did not let me down.
In order to get the full scope of Printique's performance and capabilities, I placed three orders. To my surprise, my largest print also proved to be the least expensive of the bunch. This likely has to do with the fact I opted for Kodak Luster, which isn't the most exciting paper choice. Nevertheless, it provided excellent results without costing me too much.
As it turns out, Kodak Luster features a great balance of glossy and matte characteristics. I was very happy with the tones and colors of my print in particular. And, while the photo does have a nice sheen to it, the paper's slightly "stippled" surface kept reflections from becoming a distraction.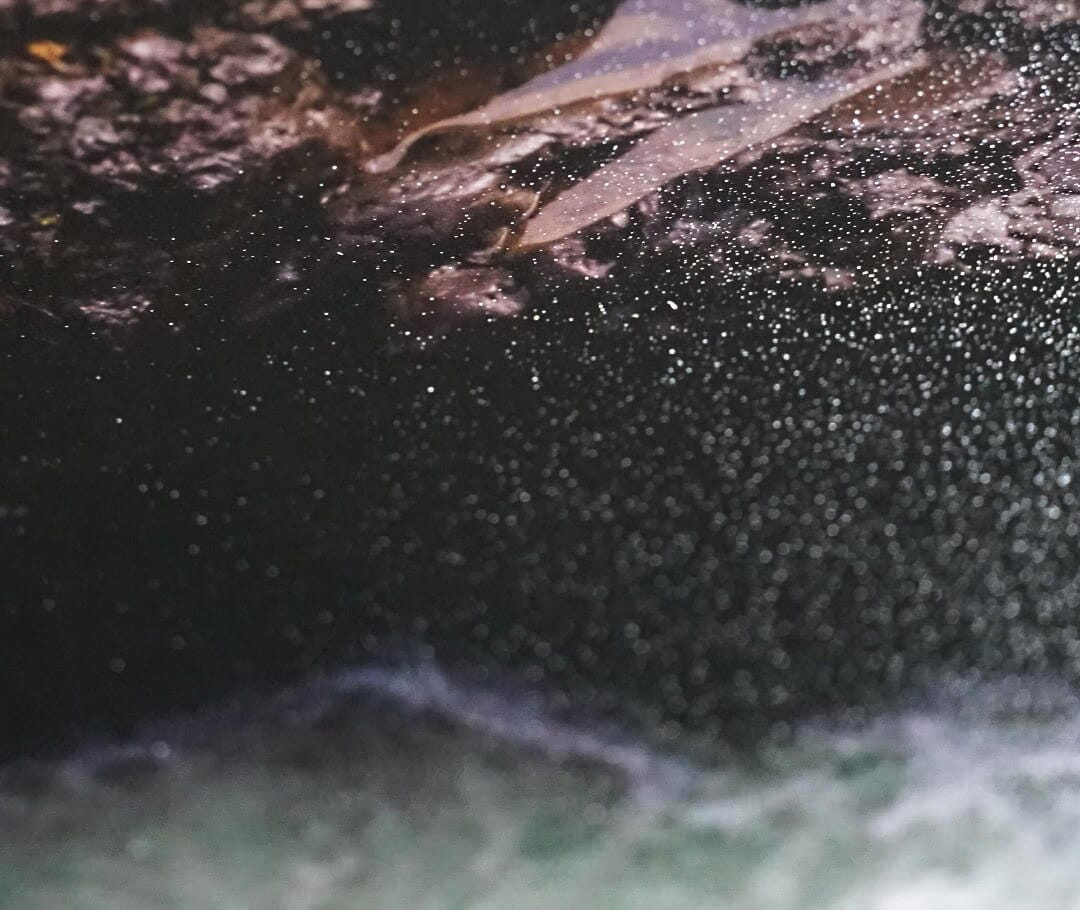 I will say that the luster print felt the most fragile. The paper itself was thin, making it more prone to damage. Though 11×14″ isn't particularly large, I could have easily kinked the print had I not handled it carefully with both hands. But, so long as you house the print in a frame, it should stay safe from bends, tears, and scratches over time.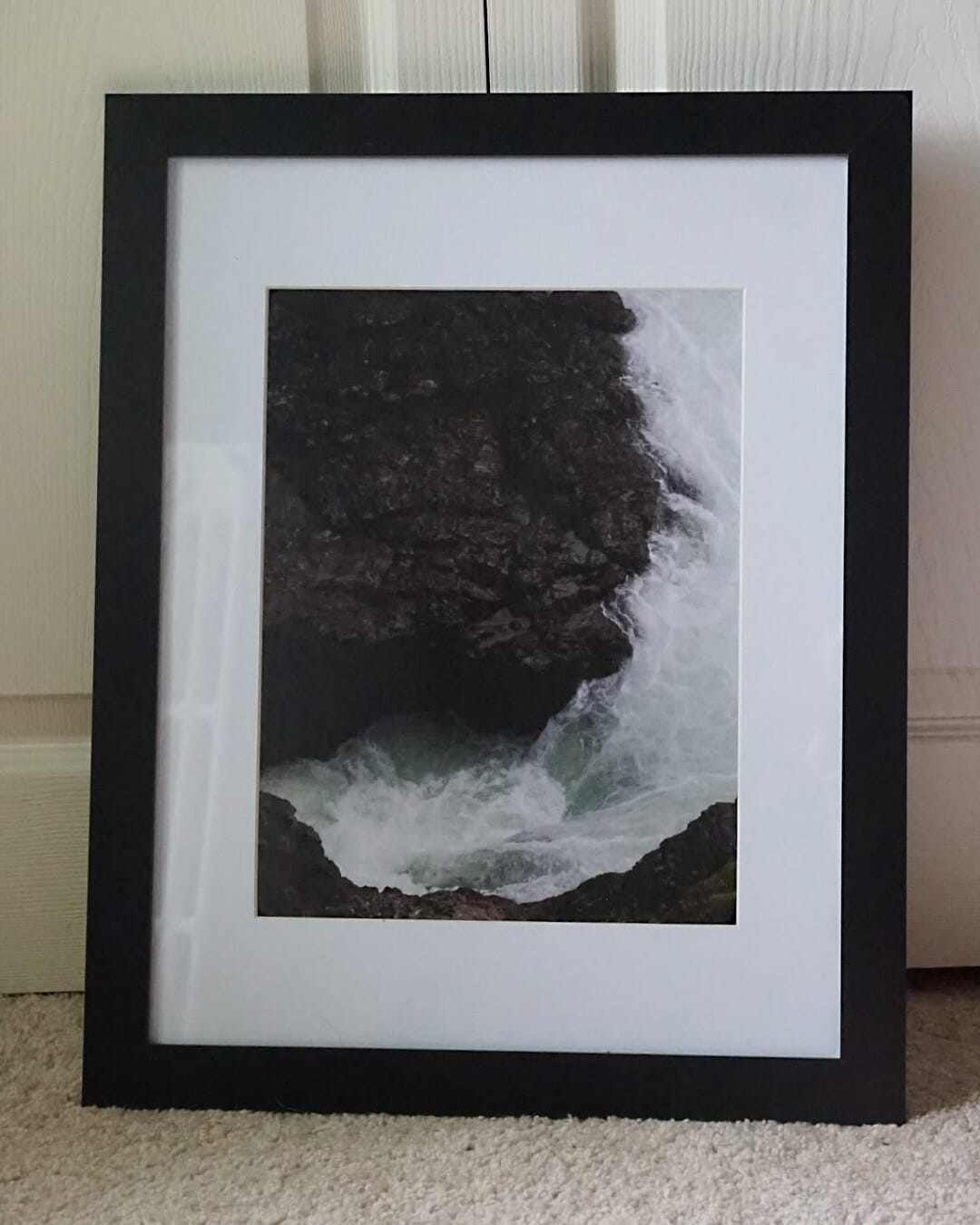 Related Article: Digitize Your Images for Large Scale Prints
Printique Paper Print 2: 8×10″ on Fuji Deep Matte
Next, I gave one of Printique's matte options a try. Matte prints often cost more than their glossy and luster counterparts, and the Fuji Deep Matte purchase I made was no exception. In fact, it was the priciest of Printique's "standard" print options. Quite frankly, I don't think it did much to improve the look of my photograph.
Throughout the image, I found that the tones fell flat (however, I do feel that this would have been less evident had I not chosen a shot taken on an overcast day). After seeing my luster results, I expected something a bit more dynamic. While Fuji Deep Matte likely compliments shots already filled with contrast, I learned the hard way that it's not a surefire, "safe" option.
Related Article: Our Best Inkjet Photo Paper Picks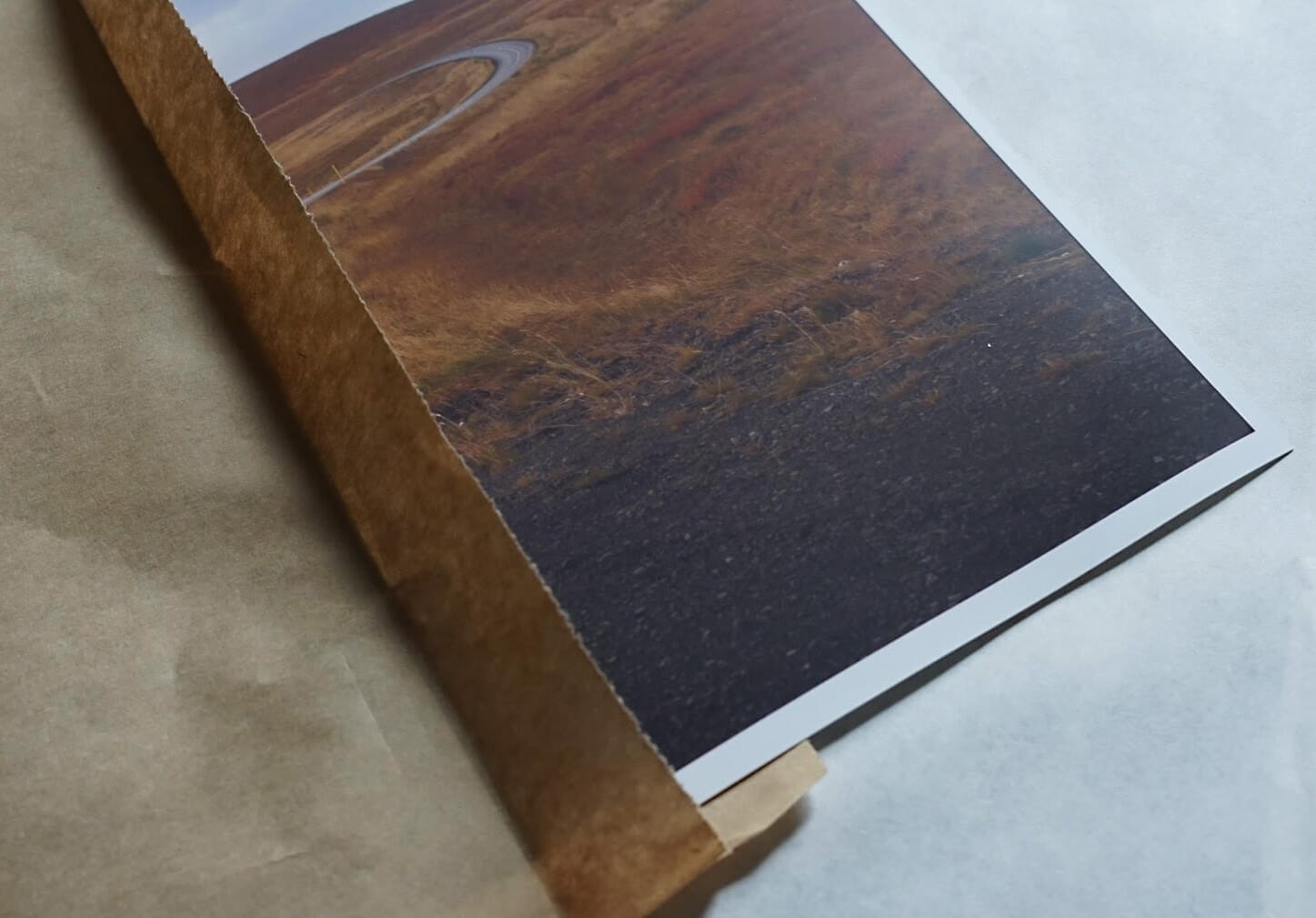 One thing that set my matte print from the rest was the addition of a white border rather than a simple full bleed. In the preview, the negative space looked great. To my disappointment, the actual border was rather thin and noticeably uneven.
On one hand, this flaw is difficult to spot on framed prints. But, considering that Printique had gone above and beyond in preparation and delivery, it was disheartening to see them fall short on the actual execution.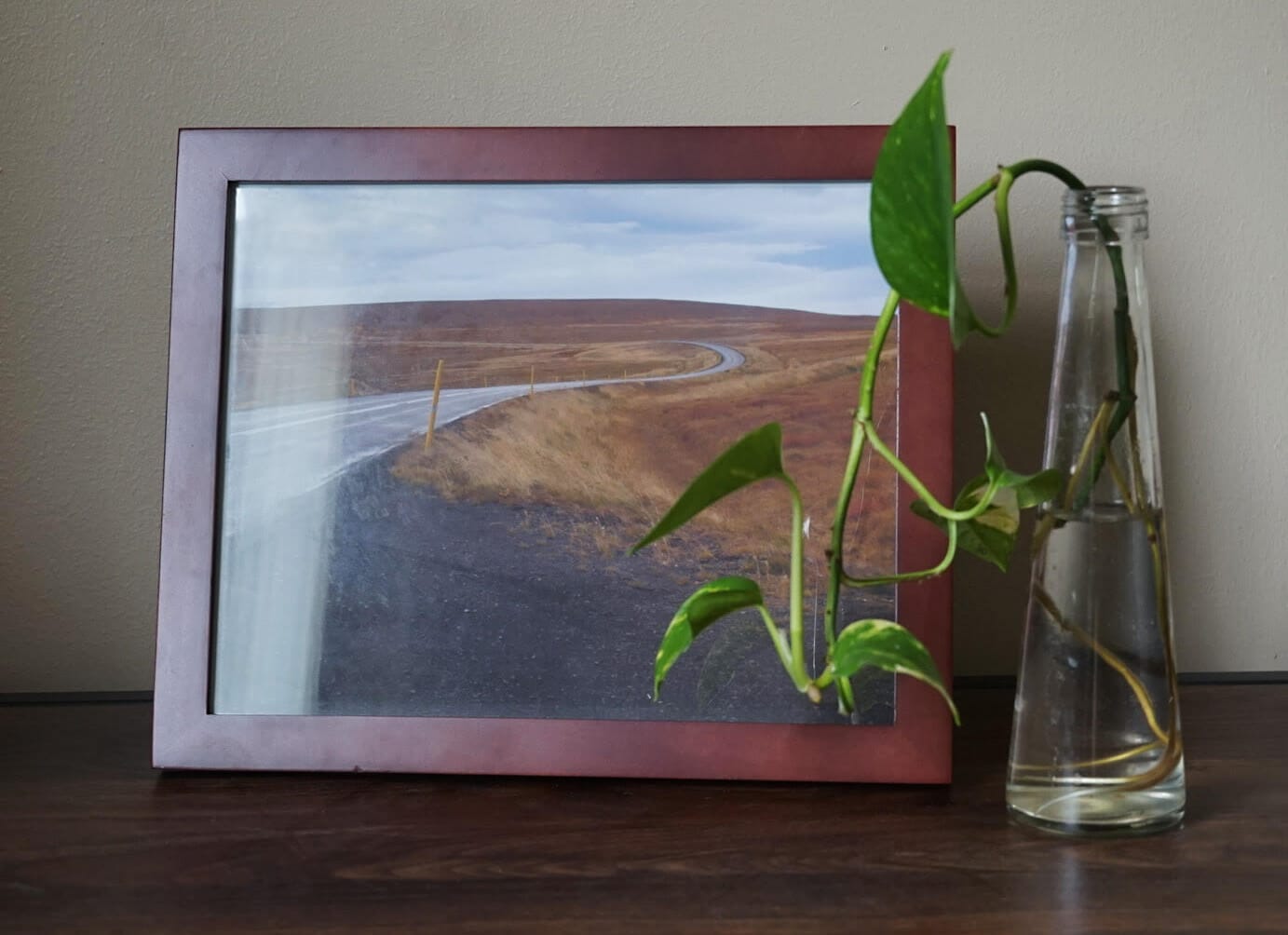 Gripes aside, there were some positive takeaways from the matte print. For instance, the smooth surface of the paper renders image detail well, rivaling the clarity of a glossy or luster print. At the same time, it doesn't pick up any hint of reflection, making it an excellent, attractive candidate for display.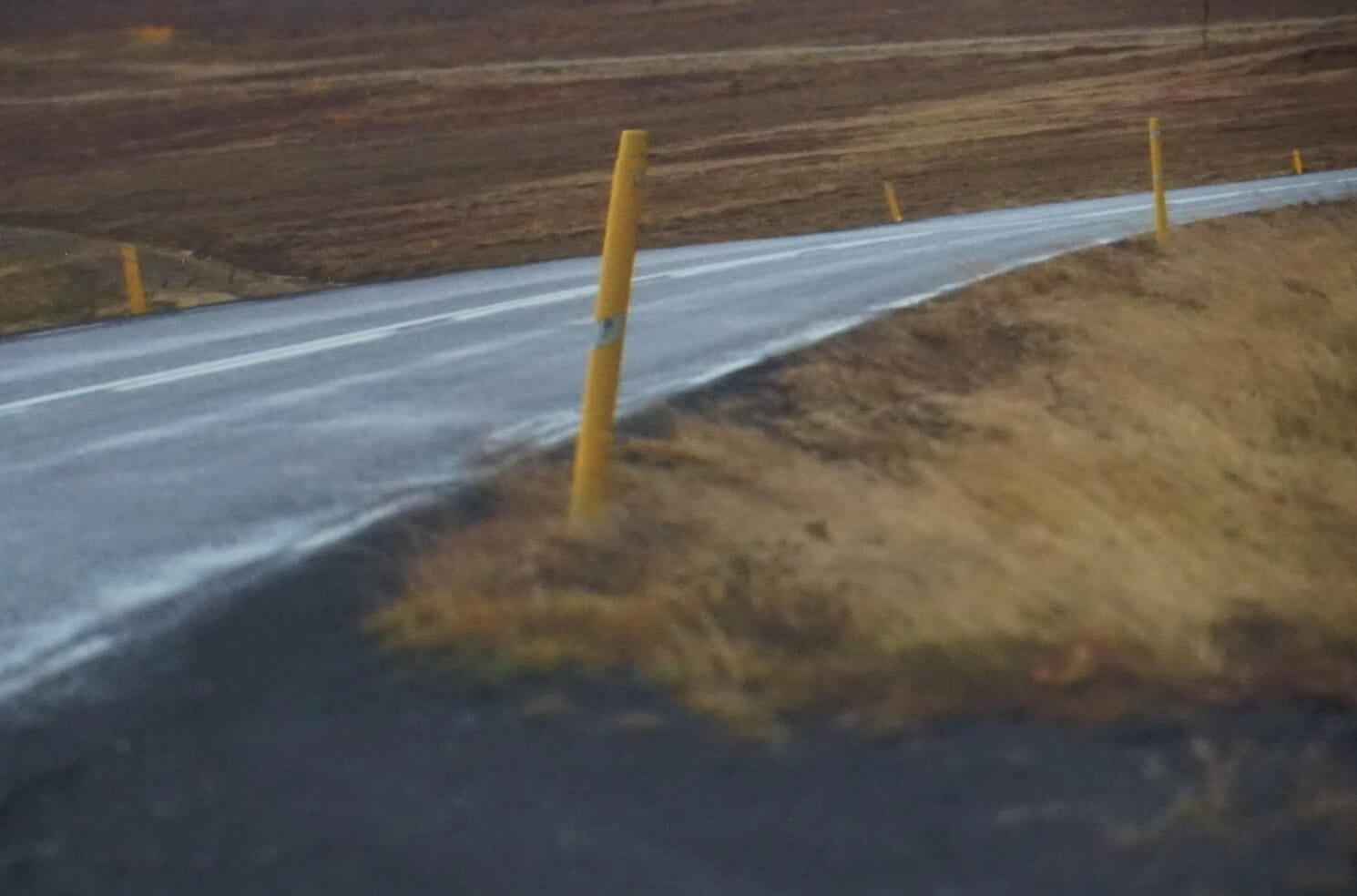 Printique Paper Print 3: 5×7″ on Giclee Fine Art (Medium Texture)
Out of the bunch, I was most satisfied with my Giclee Fine Art print. It was significantly more expensive than the previous two prints. However, the end product was well worth the extra cost.
Unlike the ultra-smooth Fuji Deep Matte, texture is one of the defining traits of Printique's Giclee print. It's not overpowering enough to distract from the image. That said, it certainly adds an artistic feel that wasn't present in the other test prints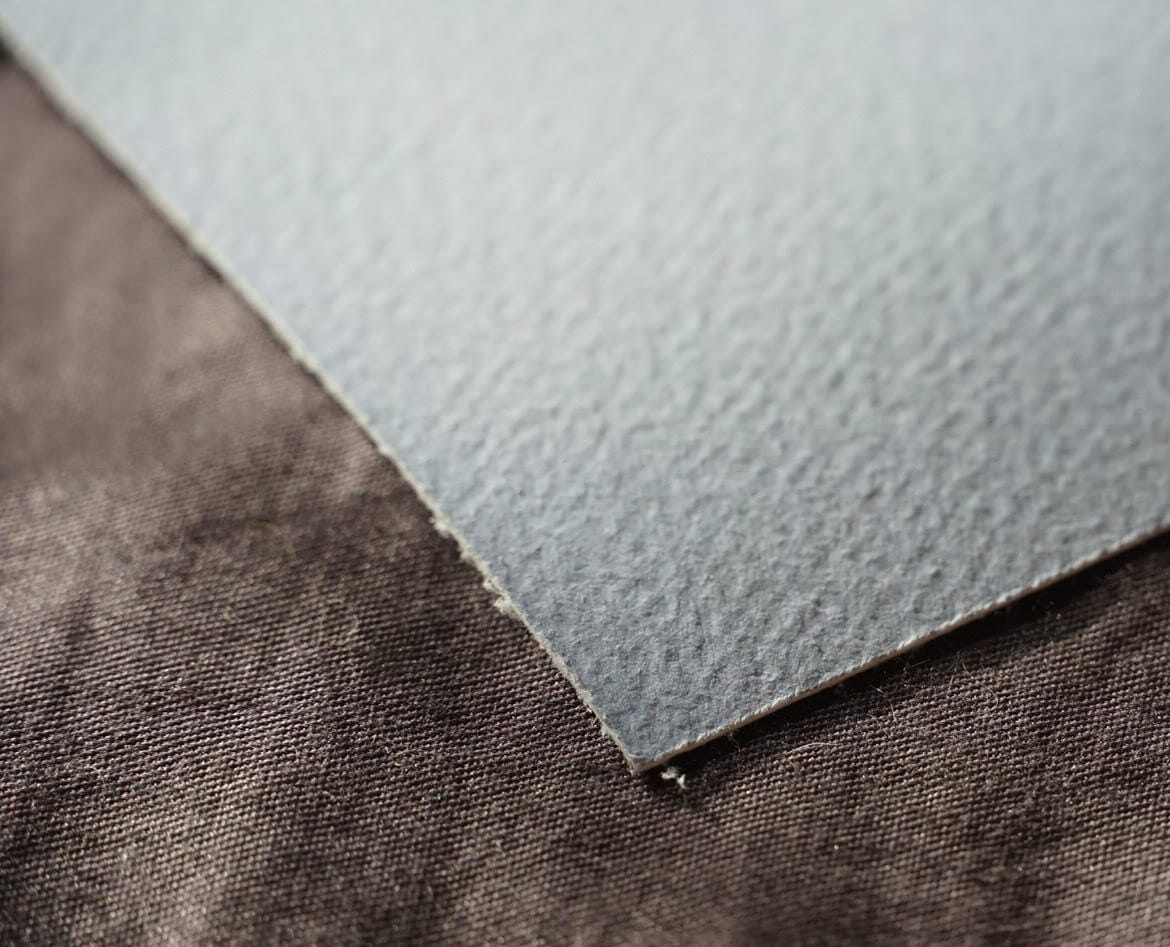 The slightly "ragged" look of this paper may concern some first-time users. But, should you find that your photo's edges aren't as clean-cut as your accustomed to, it's not necessarily a botched job. Rather, it's the nature of the paper. Any excess fibers straggling along the sides of your print are easy to brush away.
What really made the Giclee stand out for me, though, was the print's vibrance. The colors and tones it boasts are much richer and deeper than what you'd find in run-of-the-mill matte prints. On top of that, all details are crisp –there's nothing lost in translation during the print process.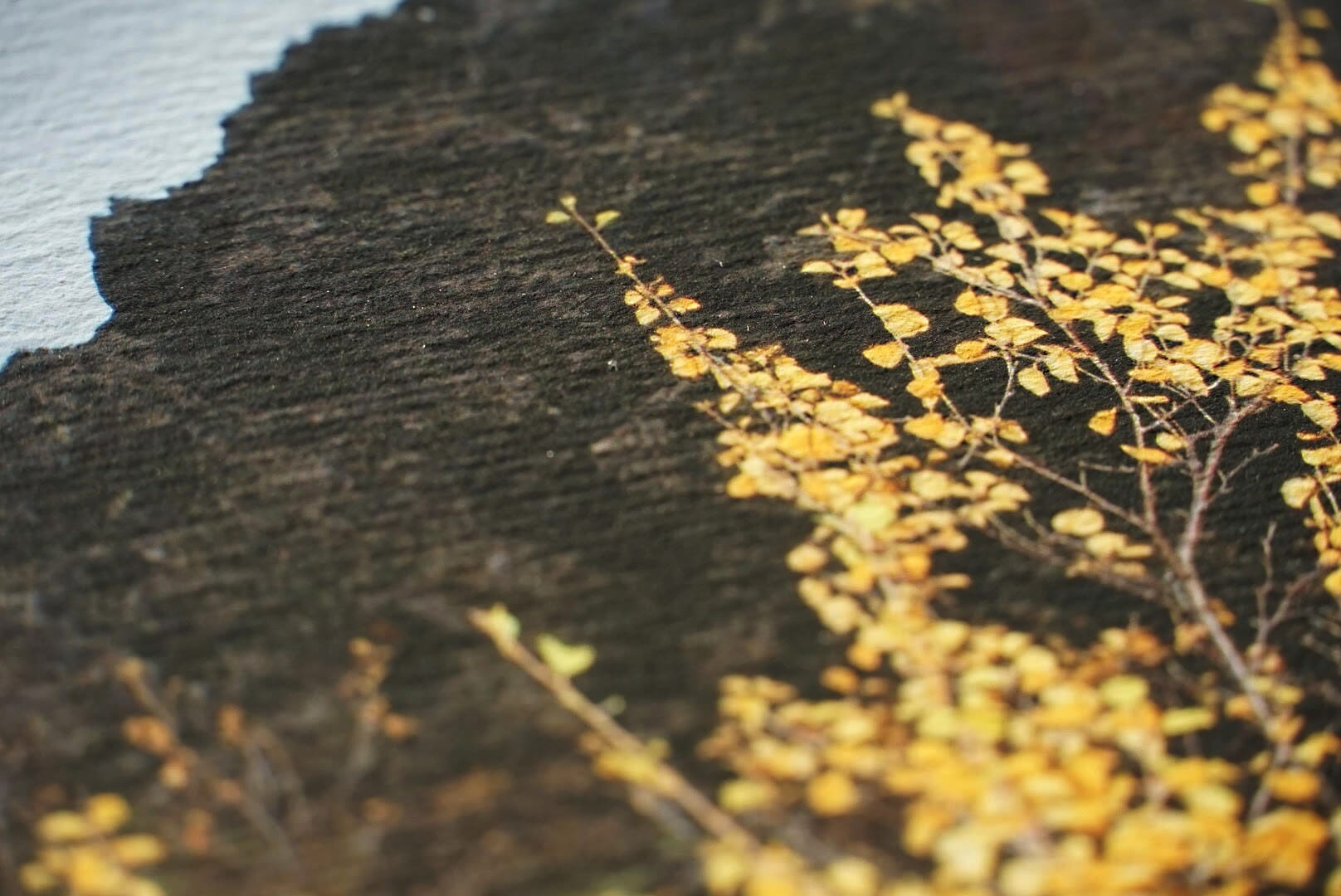 All of these visual aspects combine to make a gorgeous print. Without a doubt, the higher price tag will deter some. That said, there's no denying the quality and care that went into this product.
Our Take on Pritique Paper Prints
As a whole, Printique impressed me. While it's true I encountered a few technical hiccups in my prints, their service was excellent.
Printique's customizable presentation options immediately set it apart from competitors. The quick turnaround was unprecedented – especially considering that I placed this order in the midst of a pandemic! Yet, their efficiency does not come at the sacrifice of quality. All the extra steps they take demonstrate a level of customer care that you usually do not see from an online marketplace.
Related Article: Best Professional Photo Printing Services
Unlike some large-scale printers, the folks behind this operation do not treat paper prints as an afterthought. With high-quality materials and Adorama's seal of approval, it's easy to feel confident about a Printique purchase.