If you're looking for the perfect photo book (to show to potential clients, to give to clients, or to give as a gift)…
…then look no further.
Because the Vistaprint photo book is incredible.
I ordered a photo book for myself, and I was blown away.
So read on to find out more about this photo book–and what makes it so special!
Let's get started.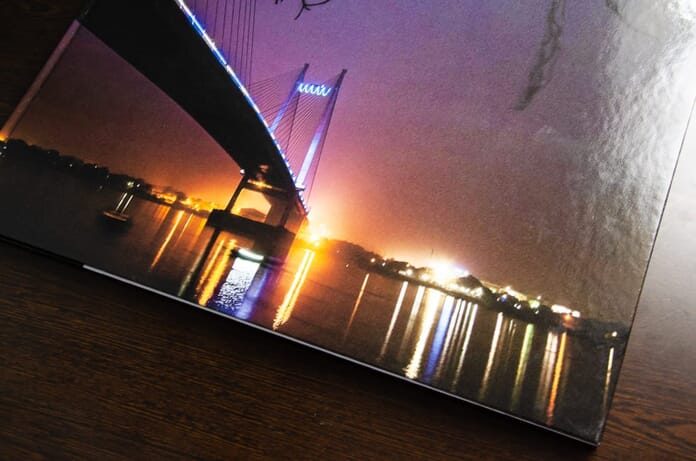 Why Do You Need a Printed Photo Book?
First, printed photo books are an excellent marketing tool.
You can show photo books to potential clients. You can let them touch, feel, and take in the photos–which they just can't do with a computer screen.
This can lead to more clients and more sales!
And beyond the marketing applications…
Photo books are a great way to share memories! That's why photo books make amazing gifts. Imagine giving a collection of childhood images to your best friend on her wedding. Or a collection of images from a vacation to your friend.
Bottom line?
Photo books are valuable.
So read on to find out what I liked about the Vistaprint photo book!
Related Article: Best Photo Book Printers Compared (Top 12 in 2018)
Vistaprint Photo Book Review: Delivery Experience
My order was received within a week of placement. No complaints there!
Vistaprint Photo Book Review: Packaging Quality
The quality of the packaging was very good.
The outer packaging was a thick box, one that fit snugly around the XL-size photo book.
The book itself was placed inside a water-tight plastic jacket.
(No need to worry about the damp!)
Related Post: Saal Photo Book Review
Vistaprint Photo Book Review: Options
When you order a Vistaprint photo book, you're given a few options.
First, Vistaprint offers two types of paper:
Glossy and matte.
Both of these are standard photo book paper types. Glossy gives your photos a bit more punch. Matte, on the other hand, lends a little texture.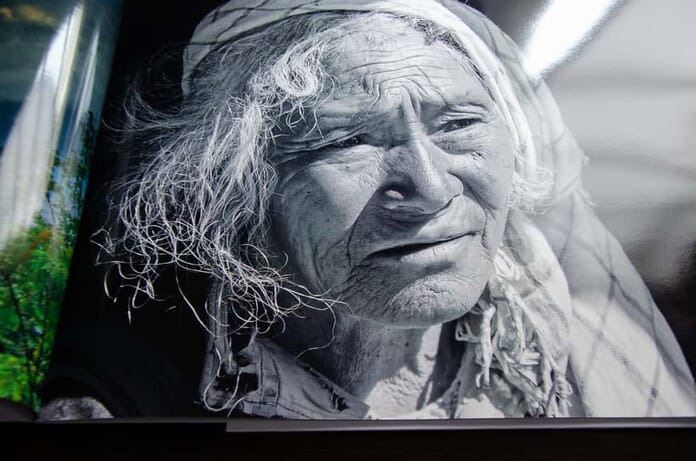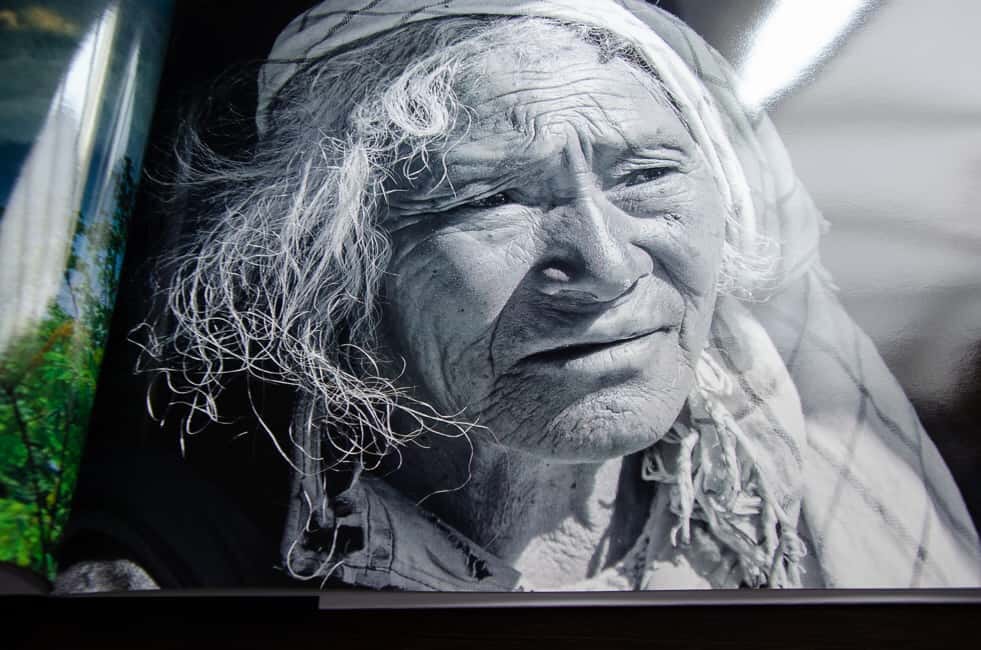 Second, you're offered several size options. You can choose between:
Small (5.5 in by 4 in)
Medium (8 in by 6 in)
Medium Square (5.5 in by 5.5 in)
Large (11 in by 8.5 in)
Large Square (8 in by 8 in)
XL (12 in by 12 in)
Now, Vistaprint offers 24 pages in the photo book–by default. But you can add additional pages if you're willing to pay extra.
You're also given the option to personalize your photo book's cover. You can use one of your own photos to create a cover or use one of the ready-made cover choices that Vistaprint offers.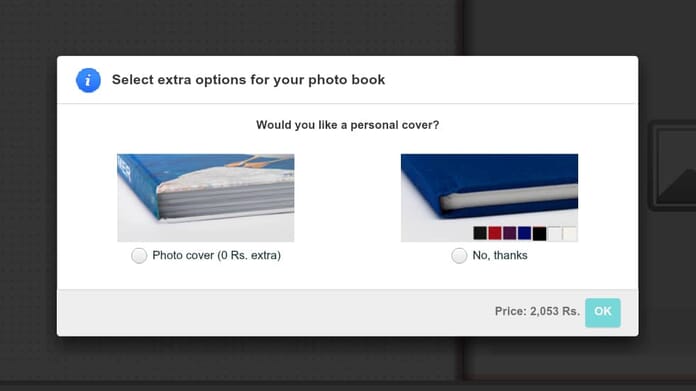 You can also choose between linen textured paper and leather textured paper for a premium look. Both these options are available in multiple colors.
If you want a further touch of personalization, you can also give your photo book a title and captions.
Related Article: Review of the Best Professional Photo Printing Services
Vistaprint Photo Book Review: Print Quality
The big question:
How do the photo book images look? Are they blurry and dull? Or are they sharp and saturated?
Fortunately, I have good news:
The Vistaprint photo book photos look incredible.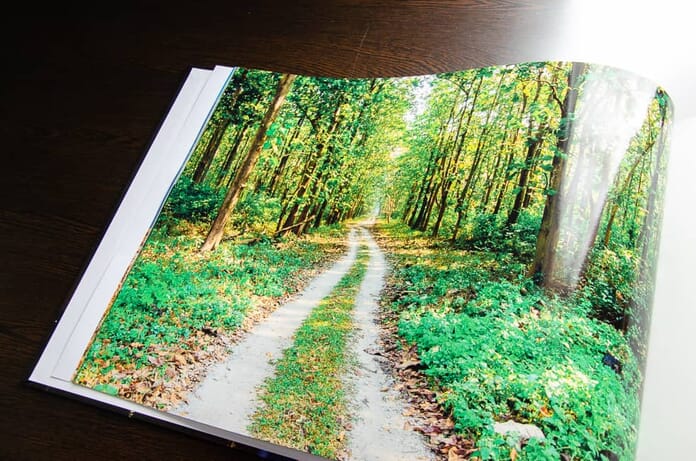 The images retained a lot of detail, and images were sharp.
Color accuracy was good, too (something that you should always check before buying a photo book!).
The colors were saturated and accurate–exactly as they should be.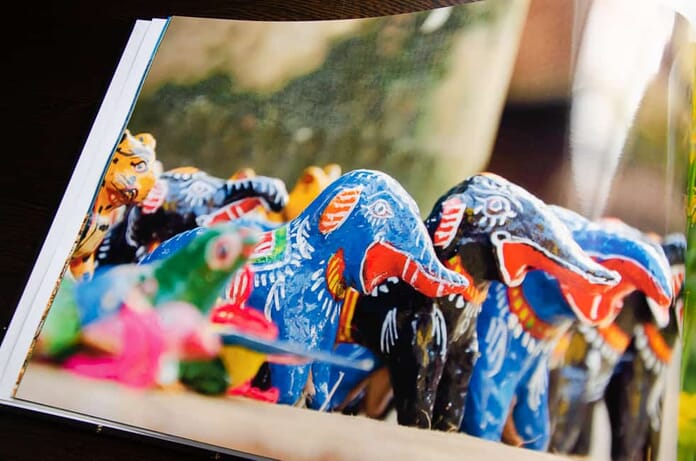 Vistaprint Photo Book Review: Ease of Design
Photo books require some designing. You have to upload your photos–and decide how you want them to be displayed in the photo book.
Vistaprint is no exception.
When it comes to design, Vistaprint offers two options:
A downloadable interface to design your photo book
A program on the web that allows for editing in the browser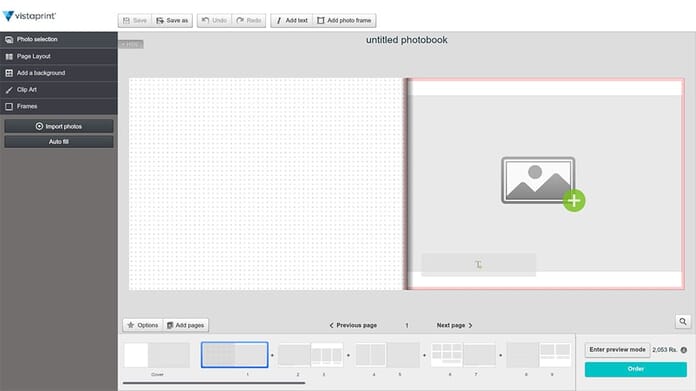 I used the online editor–and overall, I found it to be simple to work with.
For instance, uploading images were easy. Moving them around the page was easy, as well. It just required a bit of clicking and dragging!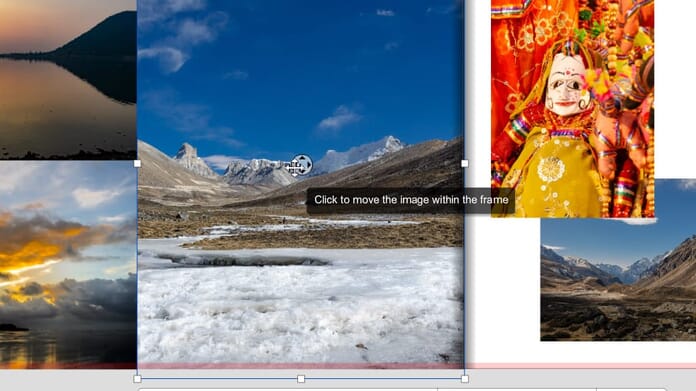 Vistaprint even offers an 'autofill' option. This allows you to upload your photos, and then let software determine which photos go where. While the autofill option isn't for everyone, it's a real time-saver!
Related Article: Best Personalized Photo Calendars (3 Top Picks for 2019)
Vistaprint Photo Book Review: Binding Quality
Unfortunately, the Vistaprint photo book disappoints when it comes to one thing: binding quality.
Is the binding quality bad?
No, not at all. The binding quality is decent. In fact, it felt like a standard hardback book: somewhat strong and fairly flexible.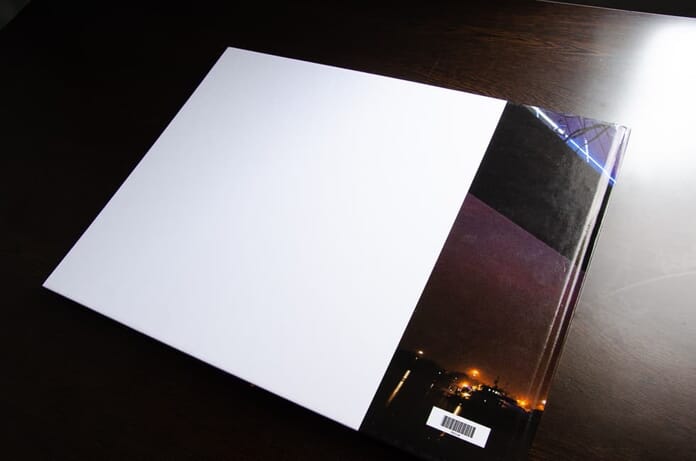 However, given the photo quality, I expected better.
Clients want a book that's going to last, after all!
Vistaprint Photo Book Review: Conclusion
All in all, the Vistaprint photo book is a high-quality option.
The quality of the photos is fantastic. Images are sharp and detailed. Colors are accurate.
Plus, Vistaprint offers enough sizes to please any photographer!
If you're looking for an excellent photo book, Vistaprint is the way to go.