Photo books make for excellent keepsakes and slick portfolios. Whether you want to preserve memories or show off art, there's something nice about flipping through printed pages of pictures.
Their biggest downside perhaps adds to their intrinsic value. Making a book isn't as simple as turning on a printer and pressing start – it takes time and skill to bind something together. It often takes even the most skilled printers a few days to get an order ready for shipping.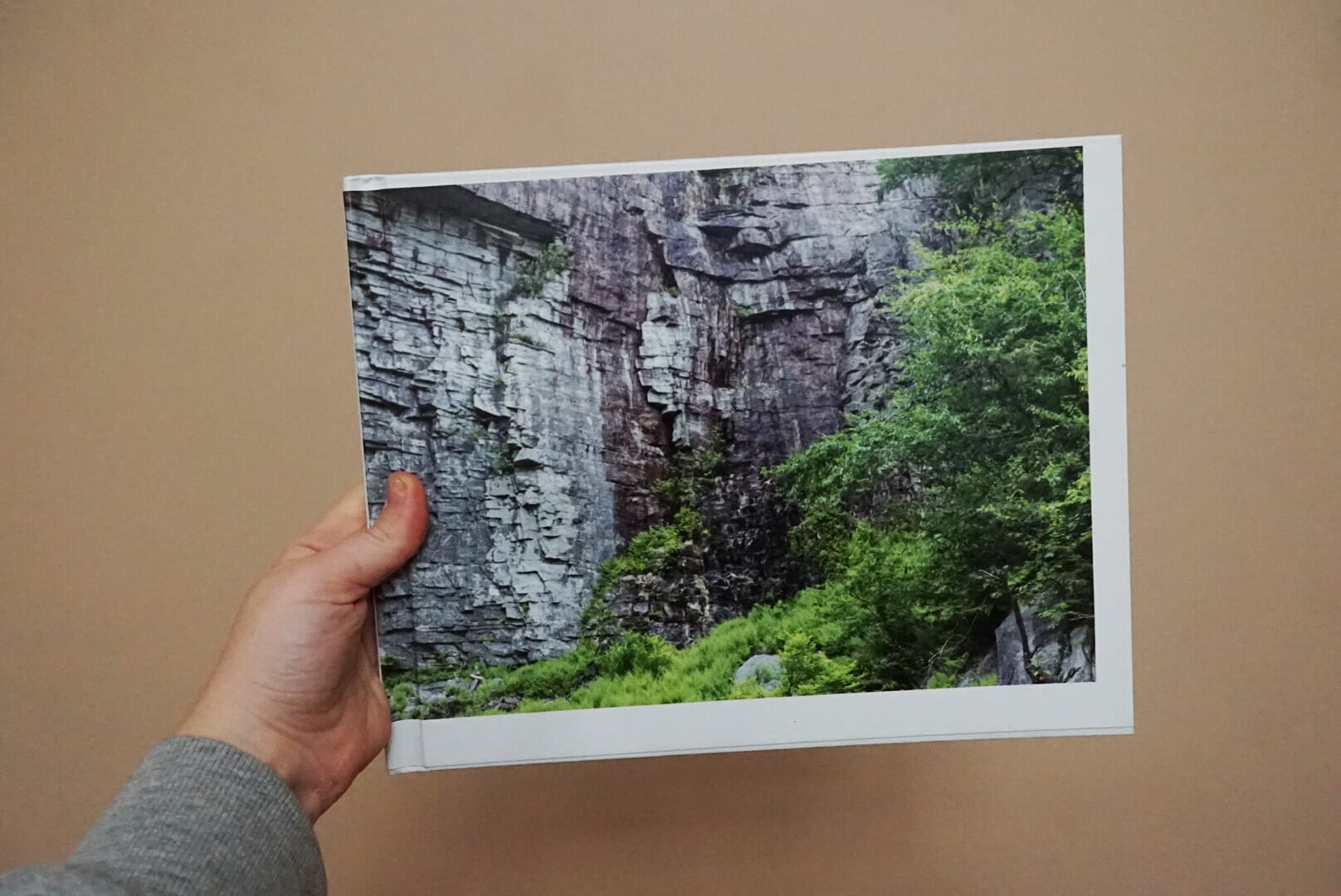 So, it may come as something of a surprise that Walgreens, of all places, offers the service in-house. What's more, the Walgreens photo book has a 24-hour turnaround time. But is it worth the investment? We'll reveal our findings in this review!
Walgreens Photo Book Review Summary
Product Name: Walgreens 8.5x11" Hardcover Lay-Flat Photo Book
Product Description: 8.5x11 custom cover photo book with glossy hardcover.
Brand: Walgreens
Offer price: 39.99
Currency: USD
Availability: OnlineOnly
Turn-Around Time

Price

Image Quality

Book binding
Summary
Though the appeal of picking up a printed photo book within 24 hours of placing an order is tempting, there are some serious downsides to this product. The poor construction and quality is hard to justify, and prices are on par with many on-demand printers. Results may vary based on who's manning the machines at your local Walgreens, but you shouldn't place an order expecting much more than the bare minimum.
Pros
Price cuts and savings often available Ability to pick up the product in-store 24-hour turn around guarantee (in-store only)
Cons
Binding and construction issues Severe color casting possible Results may vary between stores depending on staff available
When you buy through links on our site, we may earn a commission at no cost to you. We evaluate products independently. Commissions do not affect our evaluations.
Ordering Online and Designing a Book
The first step to preparing your own Walgreens photo book is logging onto your account and starting a design. Your purchase options vary depending on whether you're picking up in-store or you opt to ship your book to the store of your choice. We'll go over some of those differences in just a bit.
Related Article: Walgreens Canvas Print Review
On the surface, Walgreens design wizard is pretty similar to what you'd find with any other on-demand service, if somewhat limited. But, throughout the course of designing, I found that the Walgreens photo book was a bit less flexible than I would have preferred.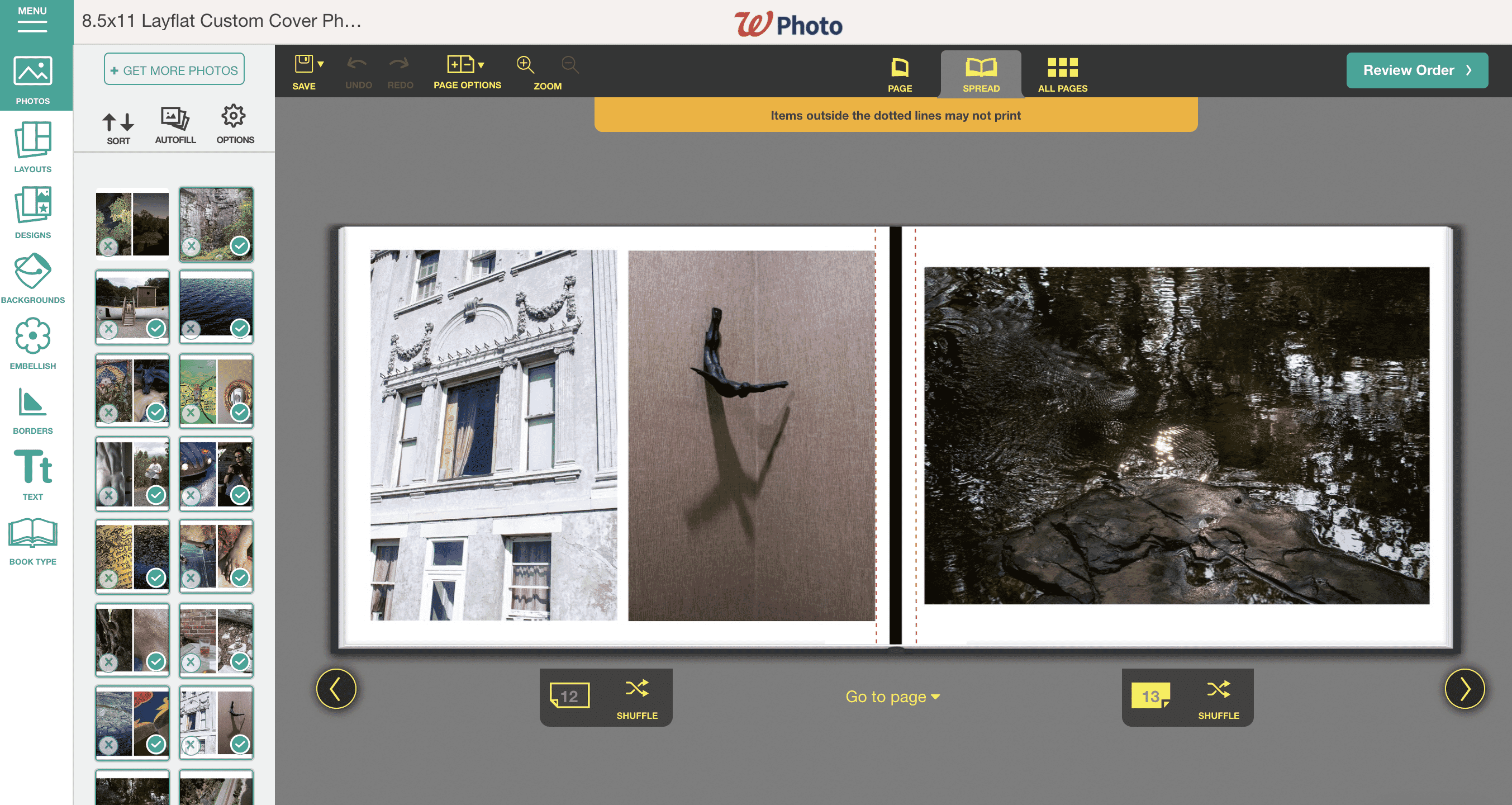 My biggest gripe was the complete lack of options for users that would like to build a project from scratch. The site will actually force you to choose one of their pre-made templates for your book. Granted, you can make changes to the template elements once you've started placing images, but it's an unnecessary pain.
Along the same lines, there's no way to freely add images to your design – for each spread, you have to apply one of the existing page layouts. Once you have, you can reposition, resize, and remove image spaces. But in all honesty, it just makes the process of creating something customized feel convoluted.
Of course, not everyone is looking to start from nothing. For those trying to complete a quick project or without prior photo book experience, Walgreens' format is perfectly fine. However, those with a creative streak may be left feeling a bit disappointed.
Pick Up vs. Shipping
The thing that sets Walgreens apart from every other photo book printer is convenience. Customers have the option to ship items to their local store of choice, or they can have their product printed in-house. Both have their own advantages and disadvantages to consider.
No matter which option you choose, Walgreens allows you to pick up in-store, as opposed to relying on mail delivery. On the one hand, it's a little less convenient than having the product brought directly to your doorstep. Conversely, it's a more streamlined process that avoids a lot of potential mail delays.
Related Article: Best Photo Book Printing Compared
Point blank, you won't find a faster turn-around than Walgreens in-house printing. The store guarantees a physical book within a 24-hour production window. Other on-demand printers obviously can't compete with this. And, in our experiences making orders, Walgreens sticks to that promise. However, if you truly need your book the same day, be sure to place your order as early in the day as possible. Keep in mind some locations may be short-staffed or less printer savvy, which may impact production times.
You can expect more consistent results when you opt to ship your book to your preferred location. What's more, shipping to the store gives you more sizes and styles to choose from. While Walgreens doesn't offer a huge range of options, in-store the only choice you'll have is the 8.5×11″ hardcover. However, shipping to the store rather than ordering in-house doesn't take advantage of Walgreens' fast production times.
An Unconventional Print and Bind
When I was placing my order, I was shocked to see that Walgreens offered lay-flat binding options at no additional cost. Of course, wanting to showcase my images as prominently as possible, I opted for it over their standard perfect-bound book. Unfortunately, the construction of the final product really left me unimpressed.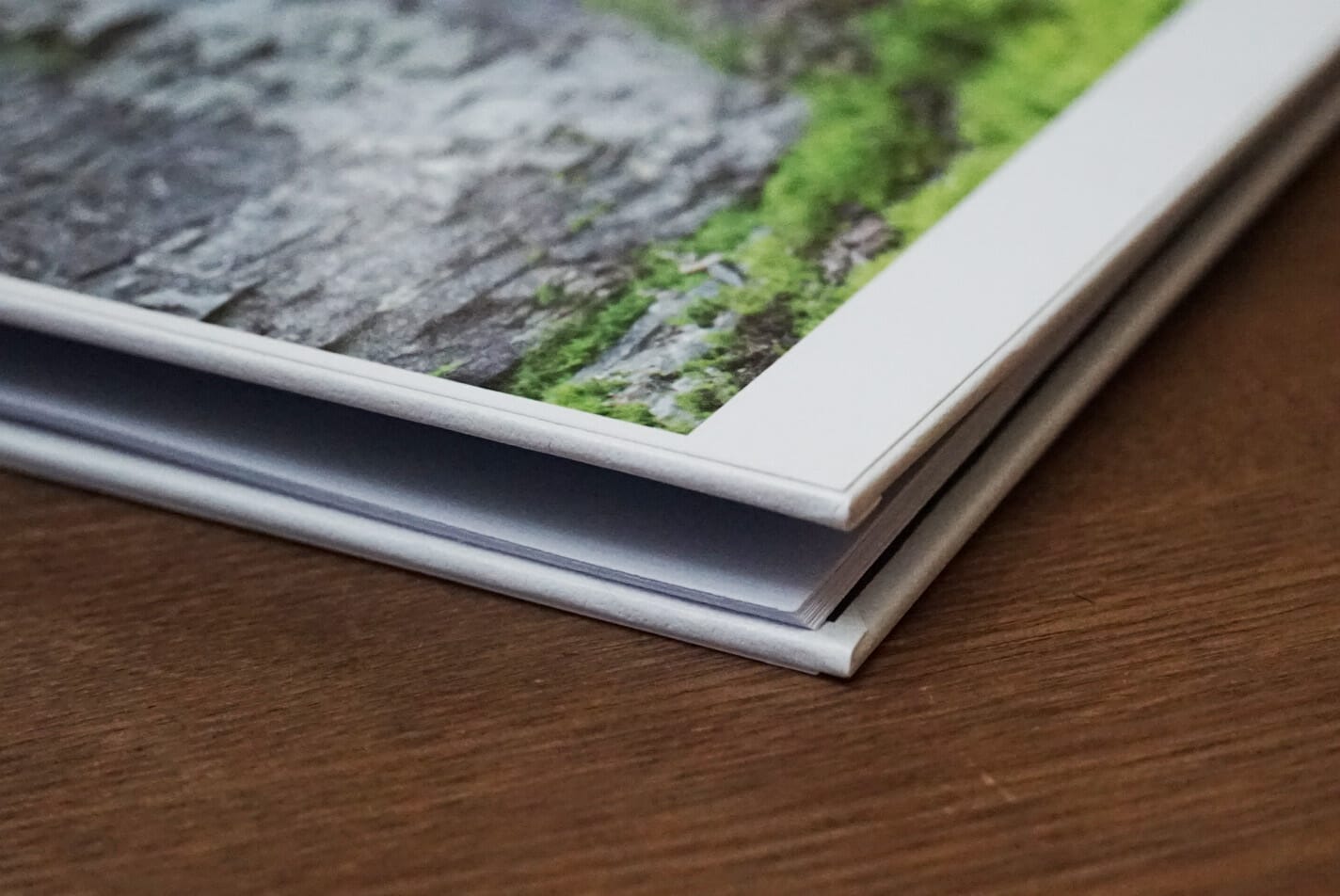 Rather than being a true lay-flat book, Walgreens uses a perfect bind and perforates the paper edges to create a lay-flat appearance. Frankly, it's pretty weird looking and I can't imagine it's great for the longevity of the book itself. At points, you cant even spot the staples haphazardly holding it all together. This binding is so unusual and ineffective that the book won't even shut all the way.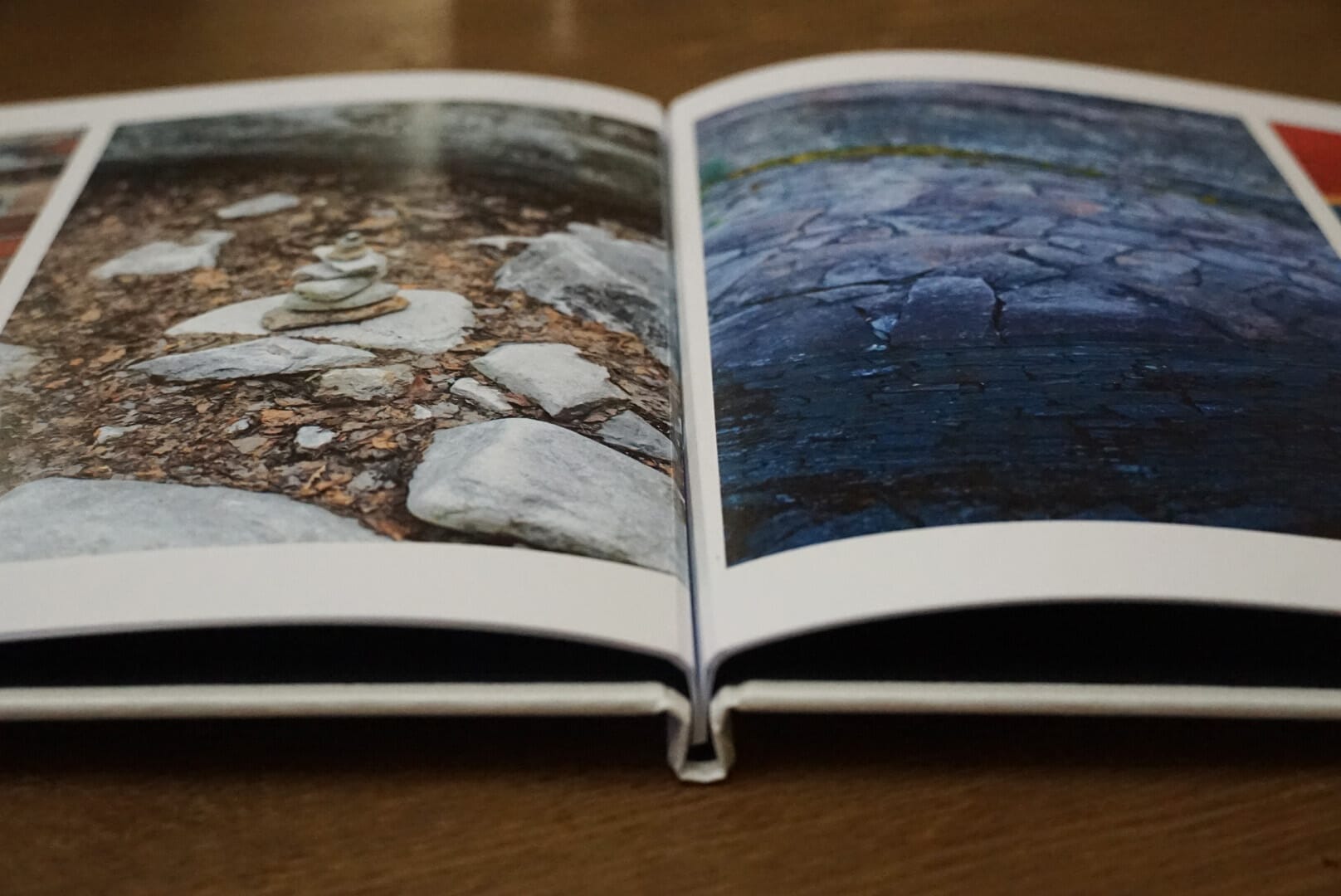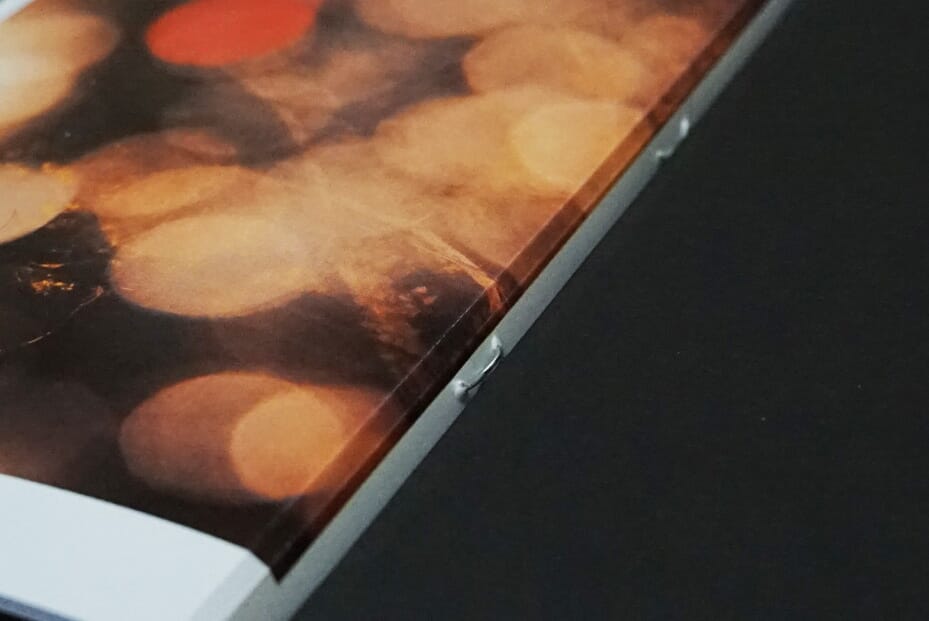 Another odd aspect of this photo book is its exterior. Rather than printing directly onto the cover, it's clear that Walgreens printed the back, front, and spine in one long print and then used an adhesive to attach it to the front of the book. This technique gets the job done, but it makes the book look cheap and rushed.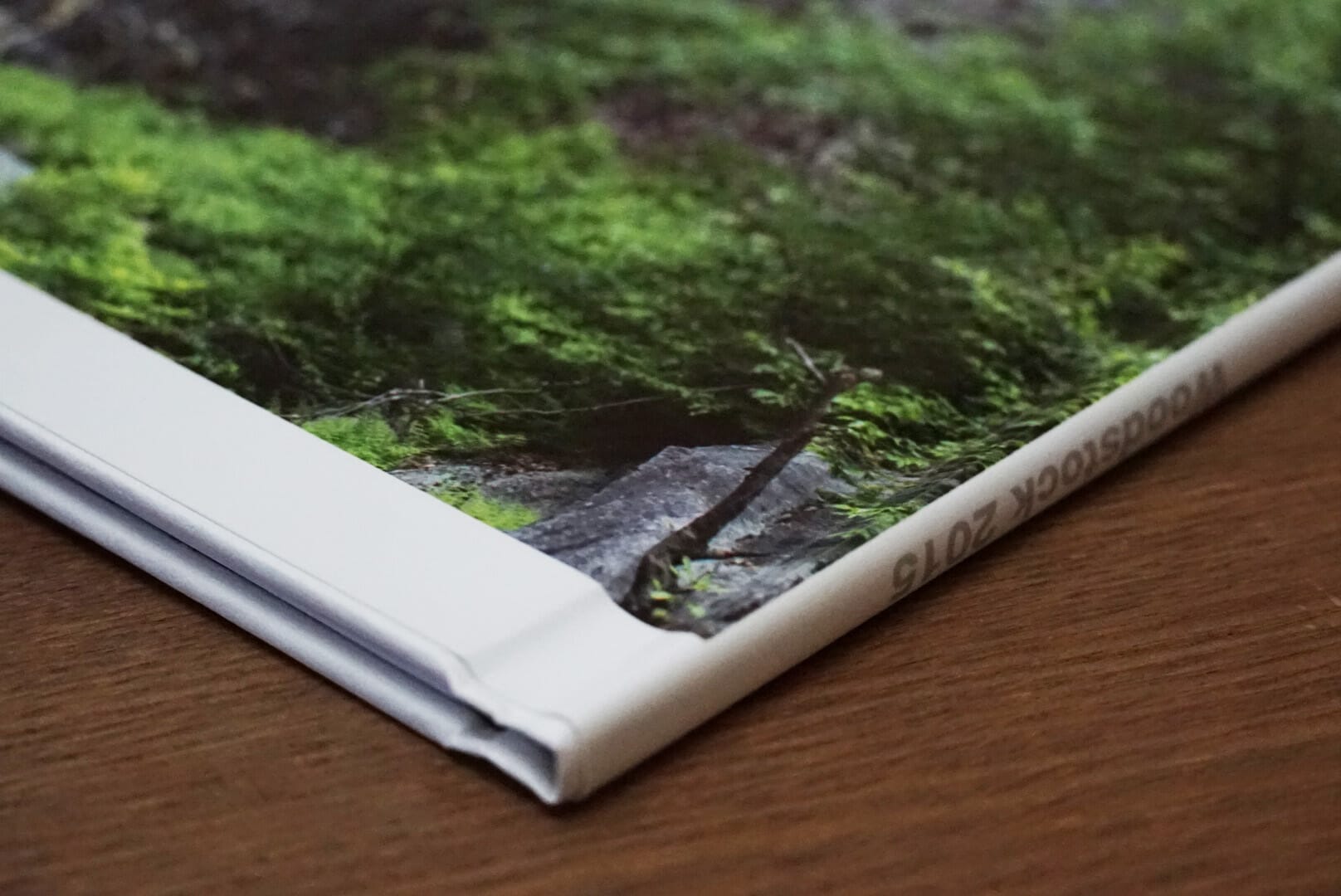 I don't want to be too harsh. I know that the person that put this book together likely came in without bookbinding experience and did the best that they could. But if Walgreens wants to impress with features like lay-flat printing, they need to make an effort to teach employees what goes into the process.
Image Quality Issues
As if the binding woes weren't enough, there were some serious issues with image quality throughout my book.
Firstly, there was a prominent cyan color cast across all of the images in my photo book. I'm not usually one to gripe much about color balance as I know from experience that calibrating to perfection isn't easy. That said, this cyan cast was extremely distracting.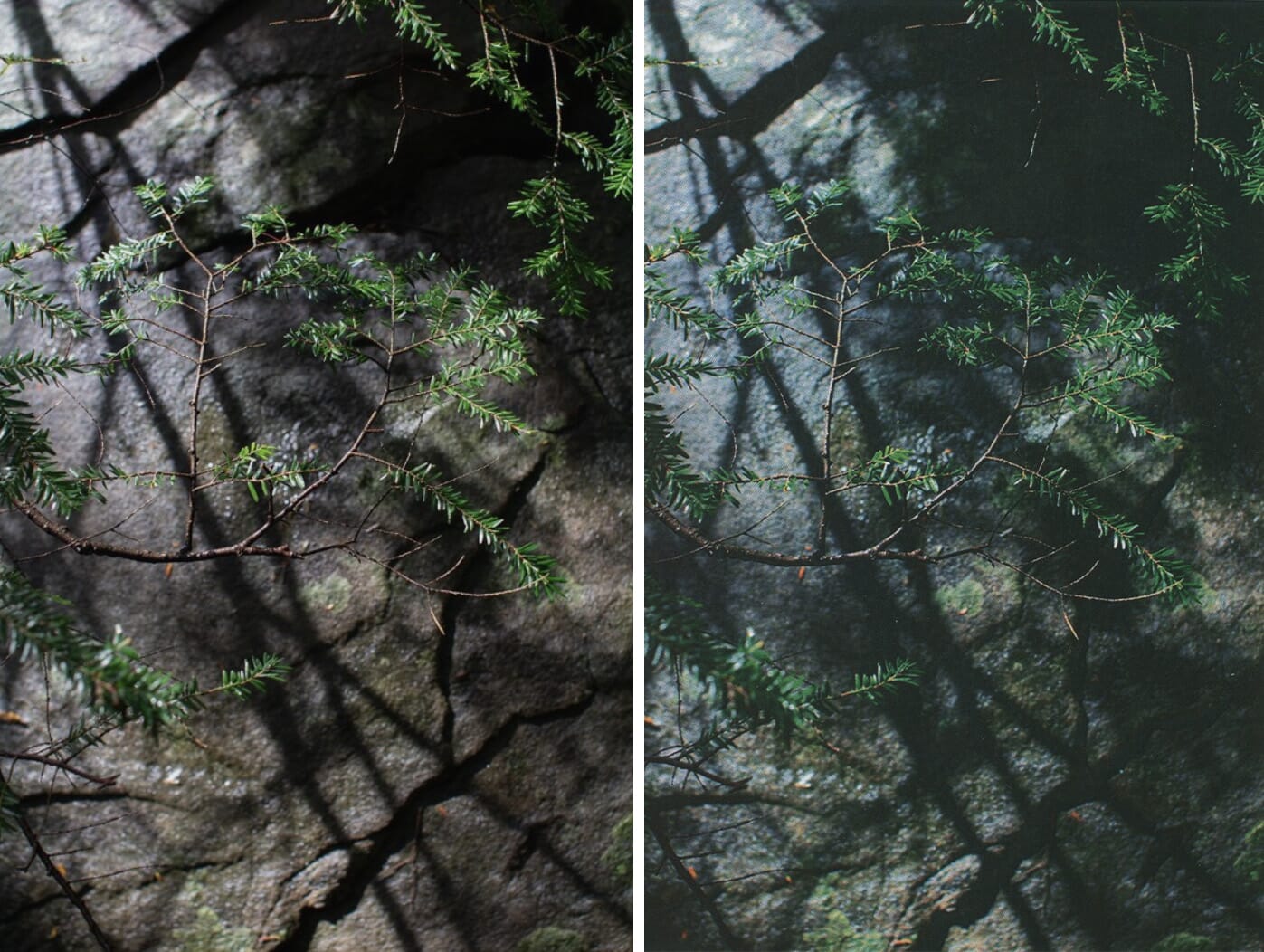 Of course, not every Walgreens location is going to give you extreme color issues. But what this does tell me is that employees are likely not trained to spot major flaws in their printers. Alternatively, if they do spot issues, they may not know how to actually solve the print issue at hand. Printing at Walgreens is like a bit of roulette in this regard.
Related Article: Color Management for Photographers
On top of that, I found that a good number of my images lost details in the shadows. A lot of my blacks ended up looking inky and lacking depth. To be on the safe side, I recommend using contrasty, bright images for best results. I also recommend sharpening your images a bit before sending them off to print – a few of my shots seemed to lose clarity during the print process.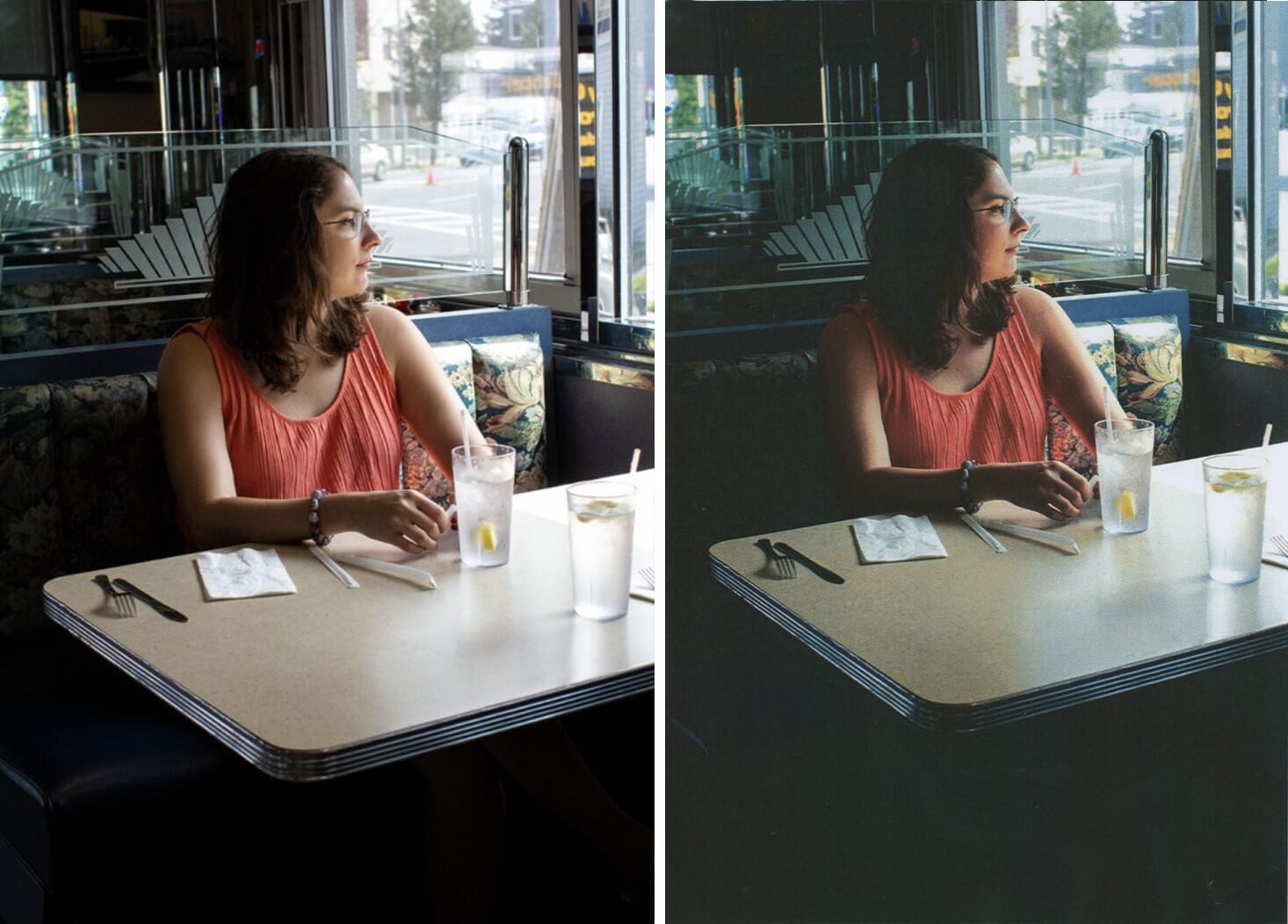 Though I don't have many positive notes to share, I will say that the paper used was fine enough. A nice subtle luster finish, it didn't detract from my images nor did it leave them vulnerable. They also did a good job of holding colors, albeit not the correct ones in this particular case.
Is the Price Right?
Coming from a drug store rather than a professional printer, you may expect Walgreens to offer their photo book at a reduced price. Unfortunately, this is absolutely not the case.
Of course, it's less expensive than high-quality boutique print operations. But, at $39.99 for a 20 page 8.5×11″ book, it's on par with providers like Snapfish and Shutterfly. Charging an additional $1.99 per spread, your purchase price can quickly add up if you aren't careful. Considering that Walgreens does not have the resources of even a low-end print operation, you may be better off investing elsewhere.
One thing that Walgreens does have going for it? Frequent discounts and savings. Keep an eye out for coupons and limited-time sales to slash your photo book production costs down. I was easily able to find a 50% off voucher when I placed my order – with such great savings, you can bring the price down below most online retailers.
At the same time, you can't rely on Walgreens to host low prices at any given time. Prices and deals are constantly fluctuating, so keep your eyes peeled for savings whenever possible.
Would We Order Again?
As much as I'd like to love a product ready for me within 24-hours of ordering, the faults that come with the Walgreens photo book are too much to ignore. They can move faster than your favorite on-demand printer, but they can't match up in quality.
Although I've mentioned it several times, it is possible that my particular location flubbed my photo book. Ultimately, some staff will be better equipped to take on the task. Even so, any customer considering Walgreens should go in aware that inconsistencies between locations might mean a failed photo book.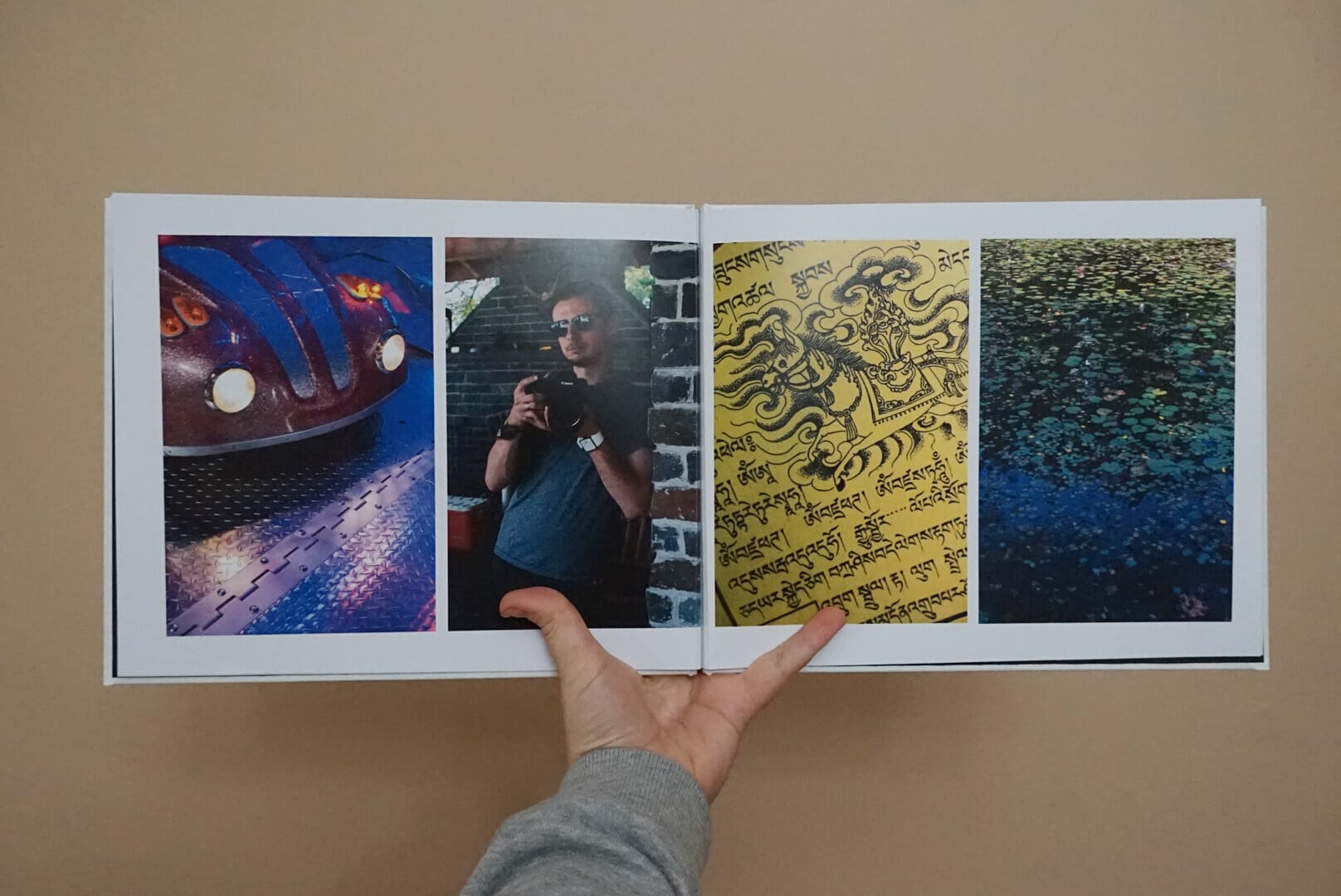 Likewise, our coverage today only covers Walgreens' in-house printers. It's possible that you'll receive better results if you have the order printed off-site and delivered to the location of your choice. But with the flaws we encountered and the increase in production time, you may be better off simply choosing a different printer at that point.
They can't all be winners. But, with any luck, this will serve as a catalyst for Walgreens to step up their game in the future!