Are you unsure of how to choose the best lens for flower photography? After all, lenses are often an expensive investment, so you want to be sure you pick the right one for the job.
A key element of flower/plant photography is using the right lens to bring out all the amazing textures and beauty of the flowers. A good flower photography lens is versatile enough for shooting close in your living room, or from a distance in an outdoor setting.
It also needs to be super sharp to bring out the details, capable of close-up or macro focus, create high-quality images, and produce lovely, smooth bokeh (the blurred, out-of-focus areas in the background).
I've included some third-party lens picks in our list, as well as brand native lenses. Third-party lenses have improved massively in quality over the years, and often cost much less than their camera-branded counterparts, so if you are looking to save money, there's a lens here for you as well.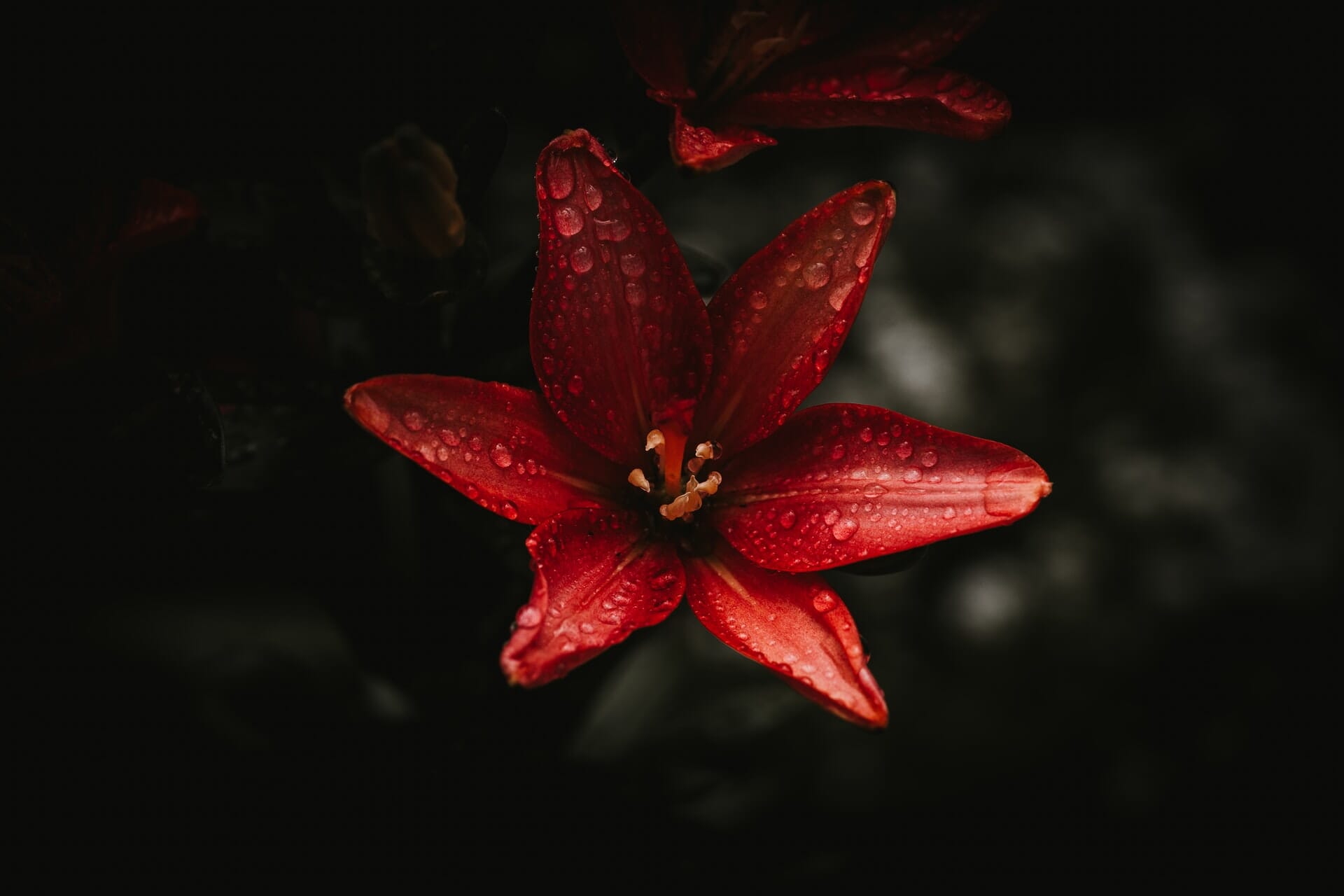 Table of Contents
Hopefully, we've made the decision of which one to buy easier, and you'll find your new best lens for flower photography below. There are also some picks for mirrorless cameras in there too – something for everyone!
When you buy through links on our site, we may earn a commission at no cost to you. We evaluate products independently. Commissions do not affect our evaluations.
Best Lenses for Flower Photography
Canon Lenses
1. Canon EF 100mm f/2.8L IS USM Macro Lens
Top-of-the-range Canon 'L' Series macro glass
Although not cheap, consider this lens an investment that will last for many years. It offers superb handling, sharpness, and high-quality images, whether at macro or longer distances.
Pros
Extremely sharp
Fast and accurate autofocus
Nice bokeh
Weather-sealed
Cons
Lens barrel is plastic instead of metal
Tripod mount ring is sold separately
The Canon EF 100mm f/2.8L IS USM Macro Lens is a deserving addition to Canon's flagship 'L' series lens line up.
The EF 100mm f/2.8L is an update to their old 100mm f/2.8 macro, and it comes with Canon's Image Stabilization system, which is a game-changer when it comes to hand-holding a camera.
The Hybrid IS unit used in this lens effectively compensates for angular and shift movements, and gives up to 4 stops of camera motion suppression at normal distances. For macro images, it gives up to 2 stops at 1:1 distance.
For many macro flower or plant shooters, a sturdy tripod is essential anyway, so the internal stabilization may not matter so much, but it is very useful for those hand-held shots when it isn't possible to use a tripod.
The autofocus is fast and accurate, and manual focus is excellent when working at 1:1 distances, although it's not as subtle when working at longer distances. 30cm is the closest-focusing distance, and the lens goes all the way to infinity, which can make AF slower. Thankfully, Canon has included a focus distance limiter to increase AF speed when using one of the three limiter options.
It's surprising that Canon chose to make the lens barrel on the EF 100mm f/2.8L from engineered plastic rather than metal, but it still feels very robust, and it has a metal lens mount. It's weather-sealed, which means you can take it out and about even in bad weather (as long as your camera is weather-sealed too!) without worrying about damaging it.
Bokeh is nice as you would expect from a macro lens, and it is butter-smooth at the maximum aperture. Out-of-focus highlights remain perfectly circular until you get to f/5.6, which is impressive.
The EF100mm f/2.8L is tack-sharp, and at f/2.8 sharpness and contrast all over the frame are fantastic. The sweet spot is at f/5.6, where it is hard to find a lens that will rival the center sharpness.
This is a lens that will last for many years, and give outstanding image quality. One of the things that irritate, though, is that Canon chose not to include the tripod collar with the lens – you must buy it separately.
2. Canon RF100mm f/2.8 L Macro is USM
A great choice for mirrorless cameras
This lens offers a whopping 1:4X magnification for those who like to get extremely close macro shots. It's expensive, but offers outstanding performance and durability as Canon 'L' series lenses usually do.
Pros
1:4X magnification
Advanced weather sealing
Great for wider-angle shots as well as macro work
Excellent image quality and sharpness
Cons
Big and heavy
Tripod collar mount sold separately
Made for the Canon EOS R range of mirrorless cameras, the Canon RF100mm f/2.8 L Macro is USM is quite a beast. It's big and heavy compared to other mirrorless macro lenses, but it more than makes up for the extra bulk with outstanding image and build quality, as well as the extra macro magnification.
If you like getting extreme close-ups of flowers and plants, the 1.4X magnification will please you. However, the RF 100mmf/2.8L is also an amazing lens for shooting wider-angle images of plants (and it makes a fabulous portrait lens, too!), and this makes it super-versatile.
The build quality on the RF 100mm f2.8 L is excellent, and it includes a serious amount of weather-sealing. It features a sturdy gasket at the lens mount, 12 internal seals, and fluorine coating on front and rear elements to resist moisture. This is a lens built for the long haul, and that is reflected in the high price tag.
One of the unique features this lens includes is the Spherical Aberration (SA) control ring on the lens barrel. This allows you to adjust the look of the background bokeh in your images. When you use it on a minus setting, you get an ethereal, soft-focus look. Turn the SA control ring to the plus setting, and you get what is called a 'bubble-bokeh-type look', with larger and rounder bokeh circles.
Some photographers consider the SA adjustment a gimmick, and won't use it, but if you love creative flower photography (and flowers do lend themselves to that dreamy soft-focus look!) you may love this addition.
Manual focusing for macro is smooth and precise, and AF is also accurate at longer distances. The RF 100mm f/2.8L macro also features image stabilization (IS) to enable you to handhold your camera in lower light conditions and still have a chance of getting a sharp image.
Image quality and sharpness in this lens are also outstanding, and there's little to complain about apart from the size and weight. There's also one other caveat, though. This is because Canon doesn't provide a tripod collar mount (you must buy separately) with this lens, and because of its bulk, it would be nice to have one.
3. Canon EF 50mm f/1.8 STM
A great choice for non-macro flower images
This inexpensive little lens is super-versatile, and with a maximum aperture of f/1.8, it's great for using in low light situations indoors or outside
Pros
Excellent sharpness when stopped down
Nice bokeh
Inexpensive
Lightweight
Cons
Autofocus can be slow
Edge sharpness not great at maximum aperture
The Canon EF 50mm f/1.8 STM Lens is a great choice for non-macro flower or plant photography. It's very inexpensive, so is great for beginners, or to have as an extra lens for those wider-angle flower shots.
If you have a crop-sensor Canon camera, then a 50mm lens will give you the focal equivalent of around 80mm, which is also a good length for non-macro flower images.
The EF 50mm f/1.8 is lightweight and compact, so you can carry it around easily all day while out and about. Build quality isn't brilliant, but at this price point, you can't expect much else. It does have a metal lens mount, though, which is a big plus.
The autofocus is almost silent, but it is slow when compared to other Canon lenses. The manual focusing ring makes it easy to make precise adjustments, and you can switch between manual and AF quickly by using the switch on the side of the lens.
Center sharpness is good at the maximum aperture of f/1.8, but it quickly becomes less clear towards the edges of the frame. Stopping down helps with this, and the sweet spot is around f/8. Bokeh is nice enough, too, although not outstanding.
Although the EF 50mm f/1.8 has a few flaws, it still ranks as one of the best wider lenses for flower photography when it comes to value for money. At f/1.8 maximum aperture, it's also considered a 'fast' lens, which means it's great for shooting in available light.
Nikon Lenses
4. Nikon 105mm f/2.8G ED-IF AF-S VR Micro-Nikkor
A top macro lens for Nikon shooters
This macro lens isn't cheap, but it's worth every cent. It's razor sharp even at wider apertures, with outstanding image quality.
Pros
Extremely sharp
True 1:1 macro
Effective vibration reduction system
Well-built and durable
Cons
Vibration reduction system isn't as effective when shooting close up
Fairly expensive
The Nikon 105mm f/2.8G ED-IF AF-S VR Micro-Nikkor is a great macro Nikon lens for flower and plant photography. It's compatible with both full-frame FX and crop-sensor DX bodies. The Nikon 105mm f/2.8 is a true 1:1 macro lens, but it is also a great lens for using on wider shots.
While it's not the cheapest Nikon macro lens you can buy, it is a high-quality investment. Nikon's excellent Vibration Reduction (VR) system allows you to hand-hold your camera at slower shutter speeds than usual and still get sharp images. In this case, you get around three stops slower than would normally be possible.
VR probably isn't a big thing for many macro shooters, as most use tripods anyway, but there are some situations where you can't use a tripod (or don't have one with you!).VR is also useful for those who don't want to always take macro images of plants and flowers, and who quite enjoy shooting the flowers as they stroll along. One issue with the VR is that the closer you focus, the less effective it becomes, so it's still advisable to use a tripod for macro shooting.
Build quality on the Nikon 105mm f/2.8 is good. It's made from a combination of metal and durable plastics, and the metal lens mount has a rubber gasket to prevent moisture and dust from getting in through it. Nikon doesn't claim that the rest of the lens is weatherproof, however, so it's still wise to protect the lens in bad weather.
One of the things that makes this lens excel is its sharpness. Even at the maximum aperture of f/2.8, center sharpness is outstanding, and even the edges of the frame are very sharp. Peak sharpness comes at f/5.6, where it is outstanding all over the frame.
5. Nikon 85mm f/3.5G AF-S DX Micro NIKKOR ED VR
A great macro lens for Nikon DX bodies
With a life-size 1:1 maximum magnification, this lens excels at working with close subjects. It's also good value for money and produces high-quality images.
Pros
Exellent sharpness when stopped down
Vibration reduction
Well-built
Lightweight
Cons
Maximum aperture is only f/3.5
If you have a crop-sensor Nikon DX body, the Nikon 85mm f/3.5G AF-S DX Micro NIKKOR ED VR is a very good choice. The full-frame focal length equivalent is around 127mm, which makes it good for working close up, and because it's a dedicated DX lens, it's nicely compact and lightweight.
It's a reasonably-priced mid-range lens, and the build quality is good. It features a metal lens mount and rubber gasket to repel dust and moisture, but as with the lens above, Nikon makes no claim that it's weatherproof.
AF is quite fast for a dedicated macro lens, and you can override the AF at any time by moving the focus ring. It's not a great lens for using handheld in low light, due to the slow maximum aperture of f/3.5, but if you have a tripod that will not be much of an issue.
This lens also sports Nikon's VR image stabilization, which does compensate for the slow aperture somewhat. This allows you to take sharp handheld shots at shutter speeds of up to four stops slower than usual. However, while that's great for wider, non-macro flower photos, the effectiveness of the VR does reduce as you focus closer in.
The 85mm f/3.5G puts in a solid performance as far as sharpness goes. At maximum aperture, center sharpness is good, falling off as you approach the edges of the frame. However, once stopped down, sharpness improves a lot throughout the image.
It's a good, value-for-money workhorse macro flower/plant photography lens for DX camera owners, and it can be used on the older Nikon DX models too.
6. NIKKOR Z MC 50mm f/2.8
Great close-up lens for Nikon Z-series camera owners
This is a versatile, light and compact walk-around macro lens that offers good image quality and value for money
Pros
Fast and accurate AF
1:1 macro capabilities
Lovely bokeh
small and lightweight
Cons
No vibration reduction
Maximum aperture at 1:1 is only f/5.6
If you have a Nikon Z-series mirrorless camera and don't mind spending, then the NIKKOR Z MC 50mm f/2.8 is a versatile all-rounder when it comes to flowers.
It is a true 1:1 macro lens, but being a 50mm it's also great for close-ups and wider-angle shots. It's lightweight and compact, which makes it ideal for walking around public gardens and parks with, as well as dedicated macro photography.
The autofocus is fast and accurate, and manual focusing is precise. The one major downside to this lens is the lack of vibration reduction – especially given that it's not cheap to buy. However, because it's so light and small, it's still a very good option for non-macro handheld shooting. It also disappoints a bit when it comes to maximum aperture at true 1:1 macro distances – it's only f/5.6, so a tripod is essential.
While bokeh quality is subjective, there's a lot to love about the bokeh produced by the Nikkor Z 50mm f/2.8. Sharpness is also excellent across the frame, even at maximum apertures, and overall image quality is very high.
Sony Lenses
7. Sony – E 50mm F1.8 OSS Portrait Lens
Great choice for Sony E-mount full and crop-frame cameras
This little lens is lightweight and inexpensive, with a fast aperture that makes it ideal for most non-macro flower photography.
Pros
Optical stabilization
Fast autofocus
Really beautiful bokeh
Inexpensive
Cons
Corner sharpness isn't great at wide apertures
Vignetting can be heavy if used on a full-frame Sony A7-series camera
For Sony shooters, the Sony - E 50mm F1.8 OSS Portrait Lens is an inexpensive, yet versatile non-macro lens. Don't be put off by the 'portrait' designation on this lens – it's perfect for flower photography too.
With a maximum aperture of f/1.8, the short depth of field is ideal for isolating your subject from the background. It also makes shooting in available light so much easier, even without Sony's Optical Steady Shot (OSS) feature. This image stabilization allows up to four stops of compensation, so it makes shooting without a tripod so much easier.
The build quality on this lens is good, and it's surprisingly light for a well-built lens. Autofocus is fast and accurate when the subject is well-lit. The center sharpness is fabulous – you can see fine details even with a short depth-of-field. Corner sharpness isn't as good at maximum aperture, but stopped down a bit it shows a big improvement.
While this lens can be used on full-frame and crop-sensor cameras, the vignetting can be quite heavy when it's used with full-frame A7 cameras.
The bokeh on this lens is lovely. This is especially true when used for distances shorter than one meter, so you can get some stunning close-up flower shots.
For an inexpensive lens, the Sony 50mm f/1.8 lens produces high-quality images. The nice build quality also makes this a real gem of a 50mm lens, so it really is worth buying.
8. Sony FE 90mm F2.8 Macro G OSS
A versatile macro lens for Sony full-frame cameras
This lens is an outstanding performer for macro and close-up images, and also for distance shots. This makes it a very useful lens for flowers and plants.
Pros
Incredibly sharp
OSS image stabilization
Excellent autofocus and manual focus
Amazing image quality
Cons
Bokeh balls aren't circular at maximum aperture and minimum focus distance
Not the cheapest macro lens out there
This is arguably Sony's best lens for macro flower photography currently available. The Sony FE 90mm f/2.8-22 Macro G OSS isn't an inexpensive lens, but it is worth the money.
The autofocus experience on this is super-fast and accurate, even at macro distances. Those who prefer manual focus will love the clutch mechanism that works flawlessly to give a true mechanical focus. There is also the feature of Focus Assist, which automatically magnifies the active focus area. This allows you to confirm focus visually and is very useful.
Build quality is good, and the lens is dust and moisture-resistant. When it comes to sharpness and contrast, the Sony 90mm f/2.8 is excellent even at f/2.8, and chromatic aberrations are almost non-existent. The OSS image stabilization feature and f/2.8 maximum aperture make this a good choice for handholding in lower light situations. This is a lens you can take out into a garden and get some great flower shots without needing to haul a tripod around with you.
Related: Best Macro Lenses for Sony
While the bokeh quality overall is very good with this lens, it does have a peculiar quirk when shooting at wider apertures and at close focusing distance.
The bokeh balls produced are not circular, and have the nonagonal shape of the nine aperture blades instead. Some may actually like this shape. For those who crave circular bokeh, the problem is solved by stopping down to around f/4, when the bokeh becomes perfectly round.
The Sony 90mm f/2.8 is a lens that will last for many years, producing some beautiful macro and wider shots for those who buy it.
9. Sony FE 85mm f/1.4 G Master
An outstanding lens from Sony's top G Master lens range
This lens produces some of the creamiest bokeh around, combined with outstanding image quality and build. At 85mm, it's the ideal non-macro flower photography lens.
Pros
Excellent sharpness and image quality
Absolutely amazing bokeh
Well-built
Fast f/1.4 maximum aperture
Cons
Heavy and bulky
Expensive
The Sony FE 85mm f/1.4 G Master isn't a macro lens, but it will give you some fabulous close-up and wider angle shots of flowers and plants.
Sony's G Master range of lenses is made to be optically outstanding, and the 85mm f/1.4 G Master lens is no exception here. That also means it costs a serious chunk of change! For those who are serious about flower photography, there probably isn't a better non-macro 85mm Sony lens out there.
The fast f/1.4 aperture means you can hand-hold this lens in low light, and still get sharp shots. This makes it a fabulous available light lens – equally at home indoors or outside. The image quality of the Sony 85mm f/1.4 is simply superb. Even at the widest aperture, edge-to-edge sharpness is excellent, with beautiful color rendition and contrast.
Although bokeh quality is subjective, this lens produces some of the smoothest, creamiest bokeh around. It allows you to isolate your subject effectively and still have that gorgeous out-of-focus, ethereal background.
This lens is sturdy and well-built – but it weighs a lot more than comparable lenses, and it is also bulky. That being said, a little extra size and weight is a small price to pay for a fabulous lens like this. Unfortunately, this optical excellence comes with a hefty price tag. If you can afford it, though, you won't regret buying it.
Third-Party Lenses
10. Rokinon 85mm F1.4 AF
Good telephoto lens for non-macro flower images
This lens is fairly inexpensive, but it also provides high image quality with a solid build, making it a good beginner's choice.
Pros
Great build quality
Fast f/1.4 maximum aperture
Nice bokeh
Good image quality
Cons
Corner sharpness isn't great at f/1.4
The Rokinon 85mm F1.4 AF is a very good short telephoto lens for the price. The version linked to here is the Canon fit one. There are also versions for Nikon and Sony cameras too.
For a relatively inexpensive lens, the build quality is pleasantly surprising. It has an aluminum alloy housing and a metal lens mount, and it is also weather-sealed. Focus can be switched from autofocus to manual with the AF/MF switch on the barrel, and AF is fairly quick to lock on to target.
This lens has a maximum aperture of f/1.4. This means it's fast enough to use hand-held in available light conditions – although corner sharpness isn't great at f/1.4. Overall frame sharpness does improve as you stop down, though, with the sweet area being in between f/2.8 and f/8.
The bokeh on the Rokinon 85mm f/1.4 is also very nice and smooth for a lens on the cheaper end of the spectrum. Overall image quality is good, although Rokinon lenses tend to produce more subtle, muted colors than other brands. Not everyone will see this as a problem though – some folks prefer subtler colors. If you prefer more saturation, they can be easily boosted in image editing software later.
This lens is really good value for money, even with the flaws mentioned. It will suit a beginner looking to take non-macro shots of flowers and gardens. Also, the wide maximum aperture means it can be used handheld for those who prefer to shoot spontaneously.
11. Tokina Opera 50mm f/1.4
High-caliber 50mm prime lens to rival the best of Sigma and Tamron
This is a very high-class lens from Tokina, and although it isn't cheap, the image quality and sharpness is excellent.
Pros
Outstanding sharpness
Fast f/1.4 maximum aperture
Good build quality
Extremely accurate autofocus
Cons
Big and heavy
Expensive
A 50mm lens is a very versatile focal length for shooting flowers if you don't want to go macro. These lenses do lend themselves well to other types of photography too. The Tokina Opera 50mm f/1.4 in the link is a Nikon F fit but is available in Canon EF mount as well.
This lens is built like a tank and is weather-sealed, so can be used in all weathers. The downside of this is that it's a fairly big and heavy lens when compared to old-style 50mm primes.
The autofocus may not be the fastest out there, but it is very accurate when it does lock on. As far as image quality goes, the Tokina Opera 50mm f/1.4 is superb. Even at f/1.4, center sharpness is excellent, and it hits the sweet spot between f/4 and f/8 for full-frame sharpness. That corner sharpness drops a bit if you are focusing at a distance of less than two meters, but it's not that noticeable.
Bokeh quality is really beautiful, but that's to be expected from a premium lens like this. It will render the out-of-focus background of your flower and plant photos smooth and gorgeous. This is thanks to the iris diaphragm design in the lens.
The wide maximum aperture of f/1.4 makes this a great lens to use handheld in available light, too. It's not a cheap lens, but if you are serious about flower photography, you may want to invest in this third-party 50mm lens.
12. Laowa 100mm f/2.8 2:1 Ultra Macro
Manual focus lens with larger than life-size magnification
If you've really caught the macro flower bug, this lens offers you the chance to shoot double life-size images, as well as wider-angle shots. It's also relatively inexpensive and good value.
Pros
2:1 macro magnification
Lovely bokeh at large apertures
Relatively inexpensive
Very sharp
Cons
Manual focus only
No image stabilization
And now for something that little bit different! The Laowa 100mm f/2.8 2:1 Ultra Macro lens offers macro flower shooters the chance to capture images at twice life-size! The 100mm focal length also allows for good non-macro close-ups and distance shots, so this lens is versatile. It also comes in a Canon EF mount as well as Nikon F.
One big caveat is that it is manual focus only. It also doesn't have any image stabilization system – that is why it is fairly inexpensive. Many macro shooters prefer to use manual focus anyway, and most use a tripod. So, the lack of these features probably won't be a deal-breaker for the dedicated macro flower photographer.
Sharpness is outstanding from edges to center, and that is at most aperture settings. Overall image quality is good, with very little chromatic aberration, and nice contrast. The bokeh quality is lovely and smooth when shooting at the wider aperture end of this lens. However, it can become less circular at closer focusing distances.
The Laowa 100mm f/2.8 isn't a lens that will suit everyone. Beginners will find the manual focus and lack of image stabilization hard to handle, especially if used without a tripod. This is probably a lens that a dedicated macro flower photographer will love, with the challenge of capturing their subject at twice life-size.
Other Considerations When Looking for the Best Flower Photography Lens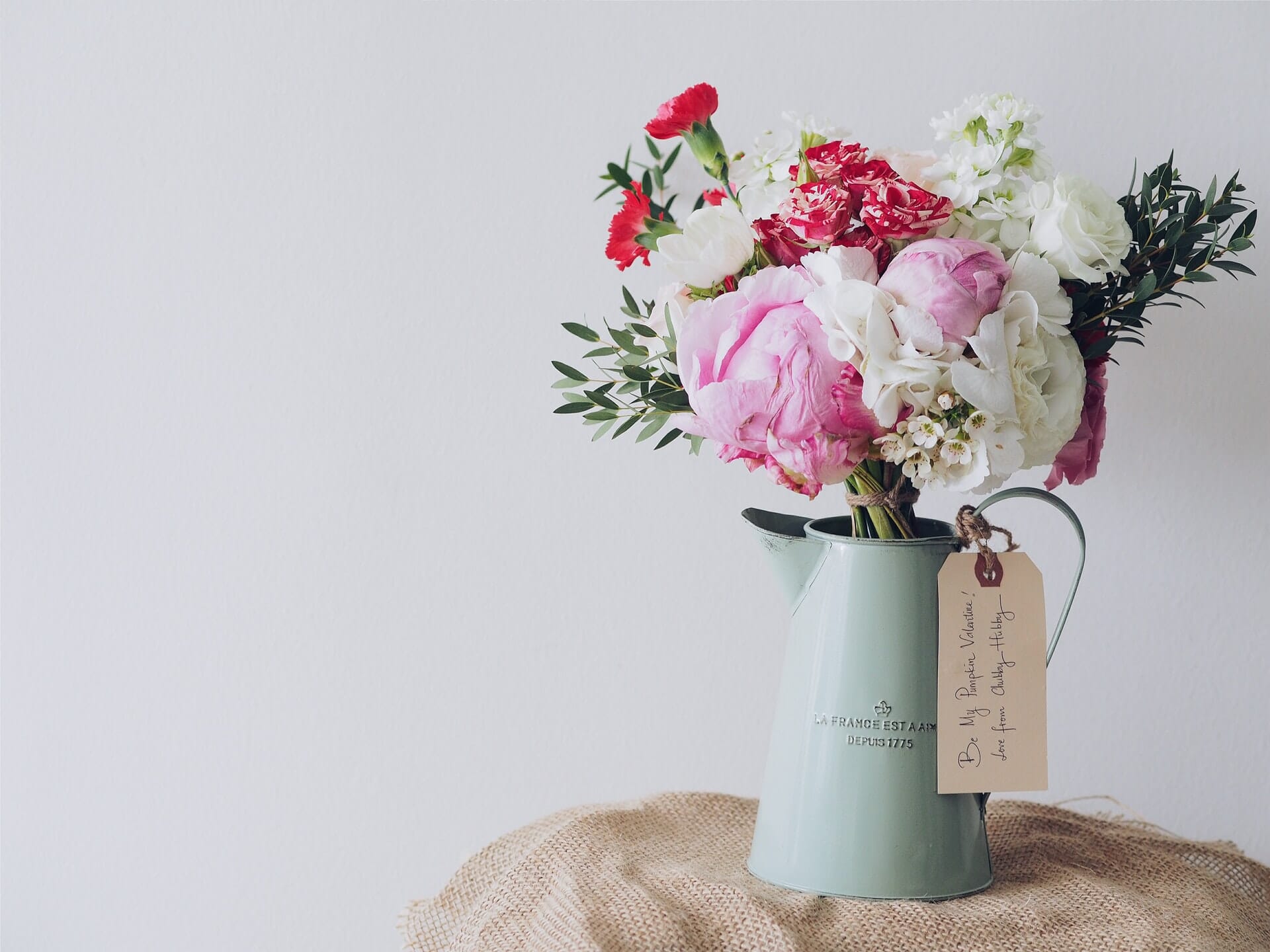 Choosing a new lens isn't something that should be rushed. Here are a few other things you should think about before spending your hard-earned cash on a new plant photography lens.
How Versatile Is It?
If you can only afford one lens, then you want it to be versatile. If you want to shoot flowers indoors as well as out, then a 105mm lens probably won't cut it for you. That's because it's hard to use a longer telephoto lens in a small space indoors. This is especially true if you want to shoot still-life images of flowers and plants.
If that's the case, look for a 50mm lens, as you will get more use out of it. If you are happy to buy more than one lens and switch them when needed, then get a 50-60mm lens and a longer 80-105mm lens. Getting a macro lens offers you more versatility. You don't have to always use it for macro images – you can shoot wide with it, too!
Size and Weight
How heavy and bulky a lens is may not seem like a big deal. However, it does matter when you are carrying it on your camera for a long period of time. Size and weight don't matter so much for those who only shoot on a tripod. Handheld shooters will find that it does become an issue, though.
Balance on your camera also matters. Some of the smaller camera bodies can become seriously front-heavy if you have a massive lens attached to them. Walking around a park or public garden all day becomes a chore when you have a heavy lens on an unbalanced camera hanging around your neck!
Conclusion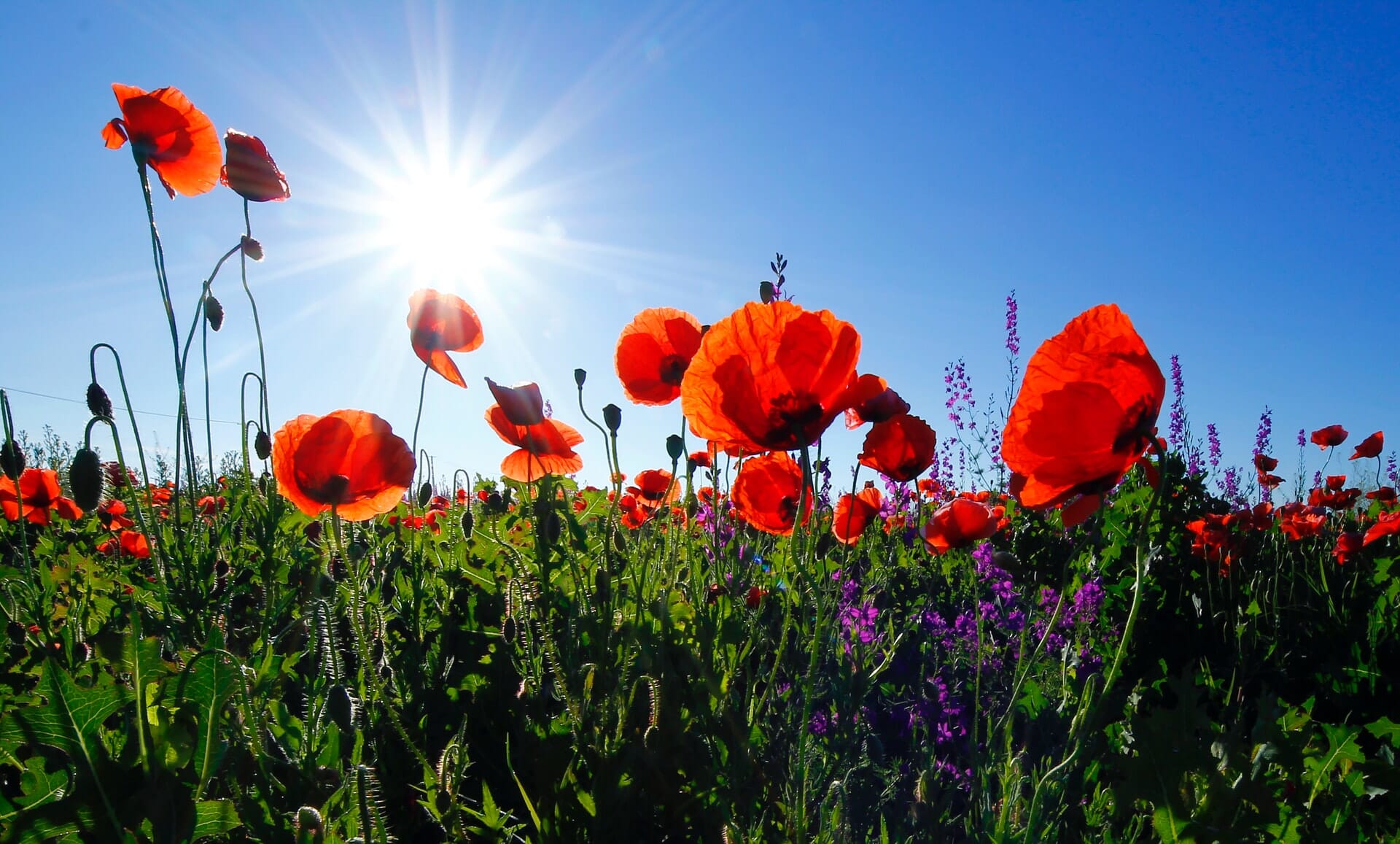 Well, that's it for our best lens for flower photography round-up! The lens you choose will be down to your preferences, and the type of photography you want to do with it. Your budget also plays a big part too.
Whichever lens you choose, I hope our list helped you narrow down the field a bit!
---
Disclosure/Disclaimer: As an Amazon Associate, we earn from qualifying purchases. Certain content was provided "as is" from Amazon and is subject to change or removal at any time.