The iPhone has made capturing photos easier than ever. But with that comes the lack of physical prints. If you're longing for the feel of photos in your hand, this guide on how to print iPhone photos has got you covered.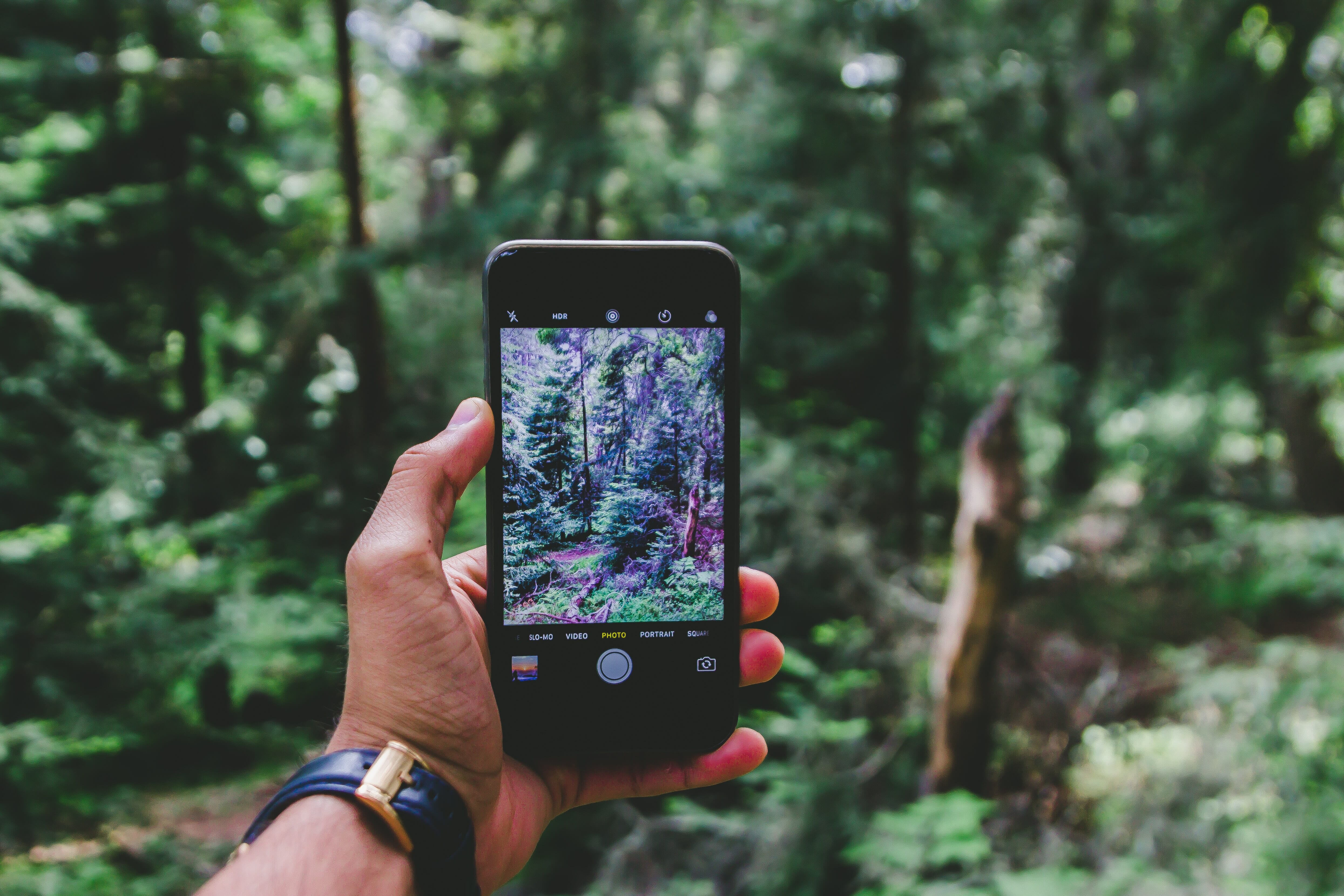 Turning your favorite snapshots into print keepsakes doesn't have to be a complicated process. Whether you've got a printer at home or you'd rather outsource your images, it's easy to get the job done with the right resources.
Read on for our intuitive step-by-step guide for prepping your prints! We've also included the products and presses best suited to handling your mobile memories.
How to Print iPhone Photos from Home
Are you ready to take on the challenge of transferring your favorite photos from phone to printer? If you're a loyal Apple user, you won't be surprised to find that the process has already been optimized for ease and efficiency. Here are the details on what you'll need to do to start making prints of your own:
Step 1: Launch the Photos app on your device.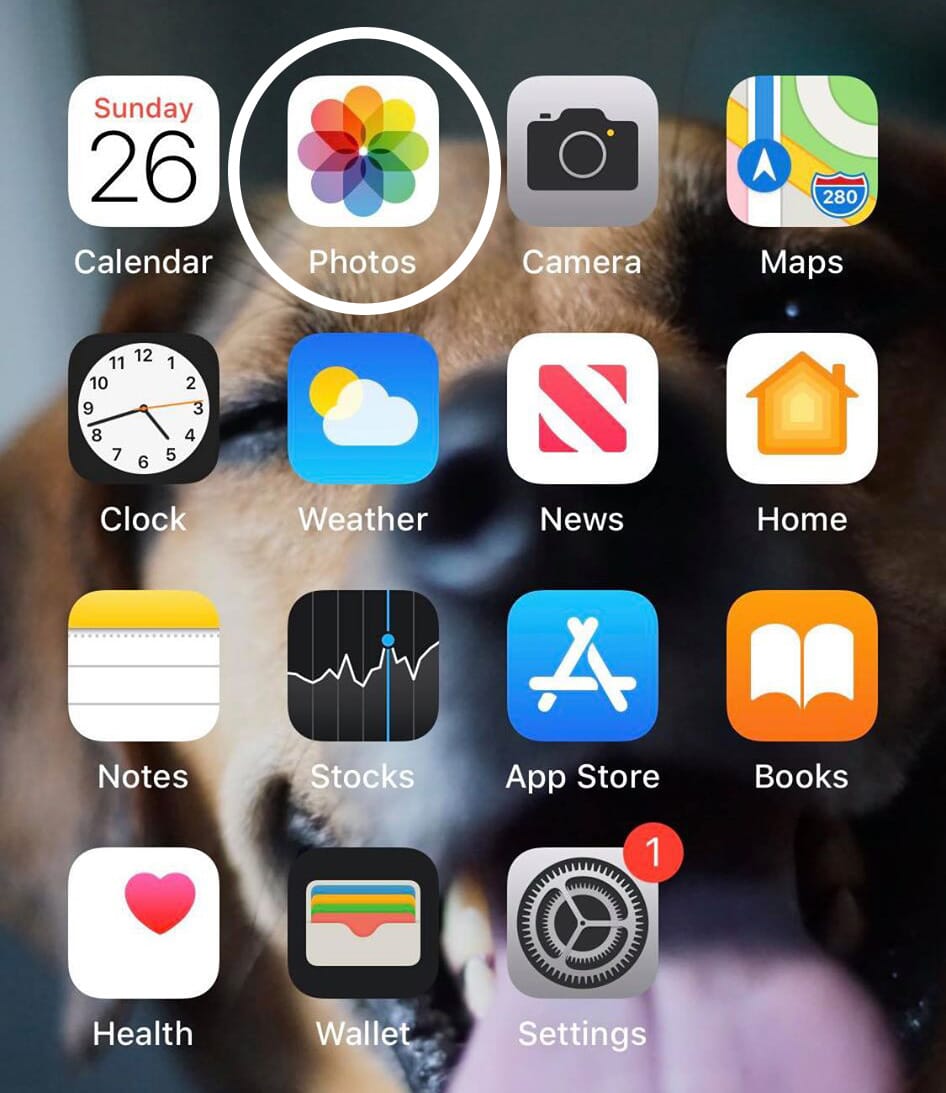 Step 2: Sort through your image library. Tap the 'Select' option in the upper-right corner, then pick out any images that you'd like to print.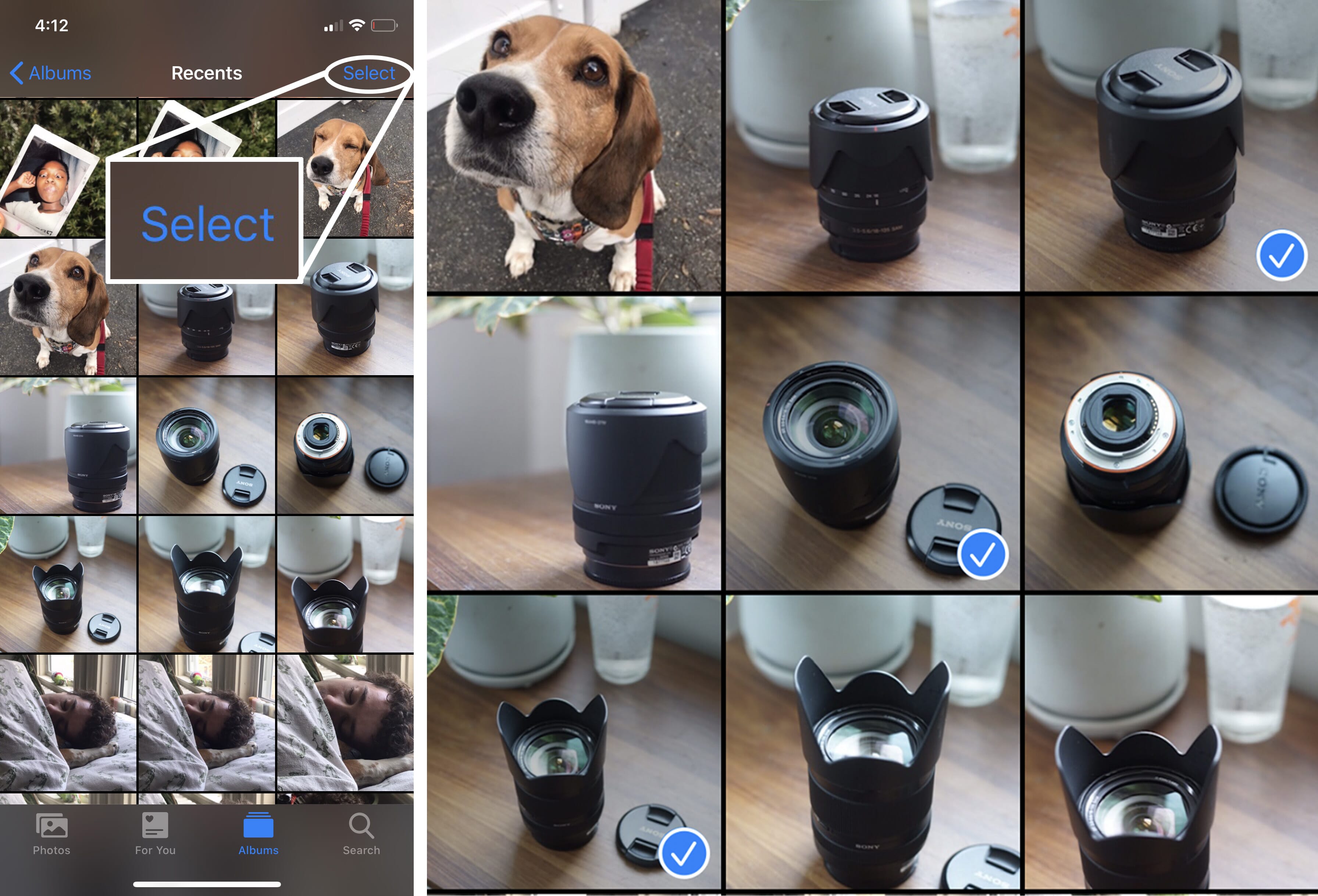 Step 3: Once you've made your selection, tap on the 'Share' icon.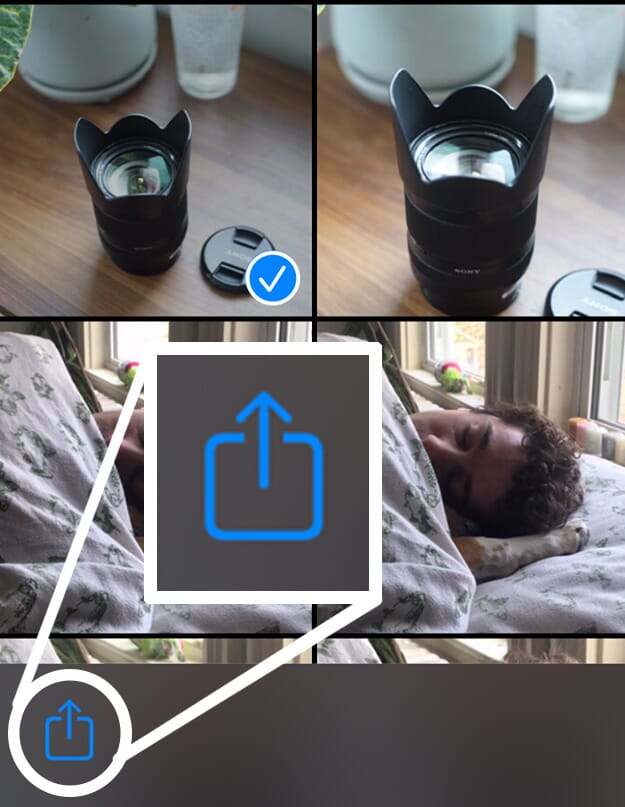 Choose the 'Print' option. (Note: you may need to scroll down for the print option to appear on your screen.)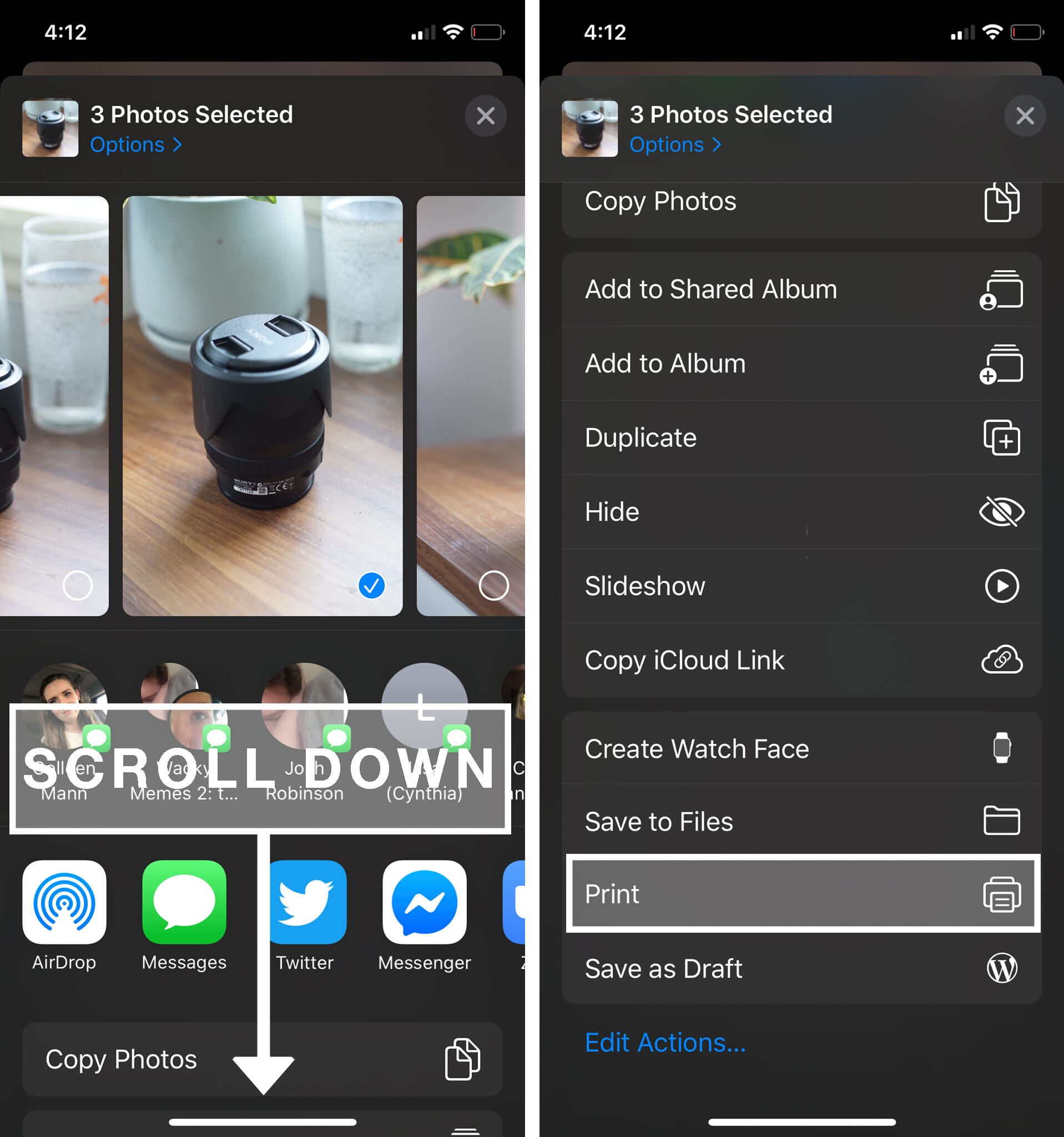 Step 4: Once you've selected 'Print', you'll be redirected to a print dialog screen. Select any printer that's already been wirelessly connected via Airprint.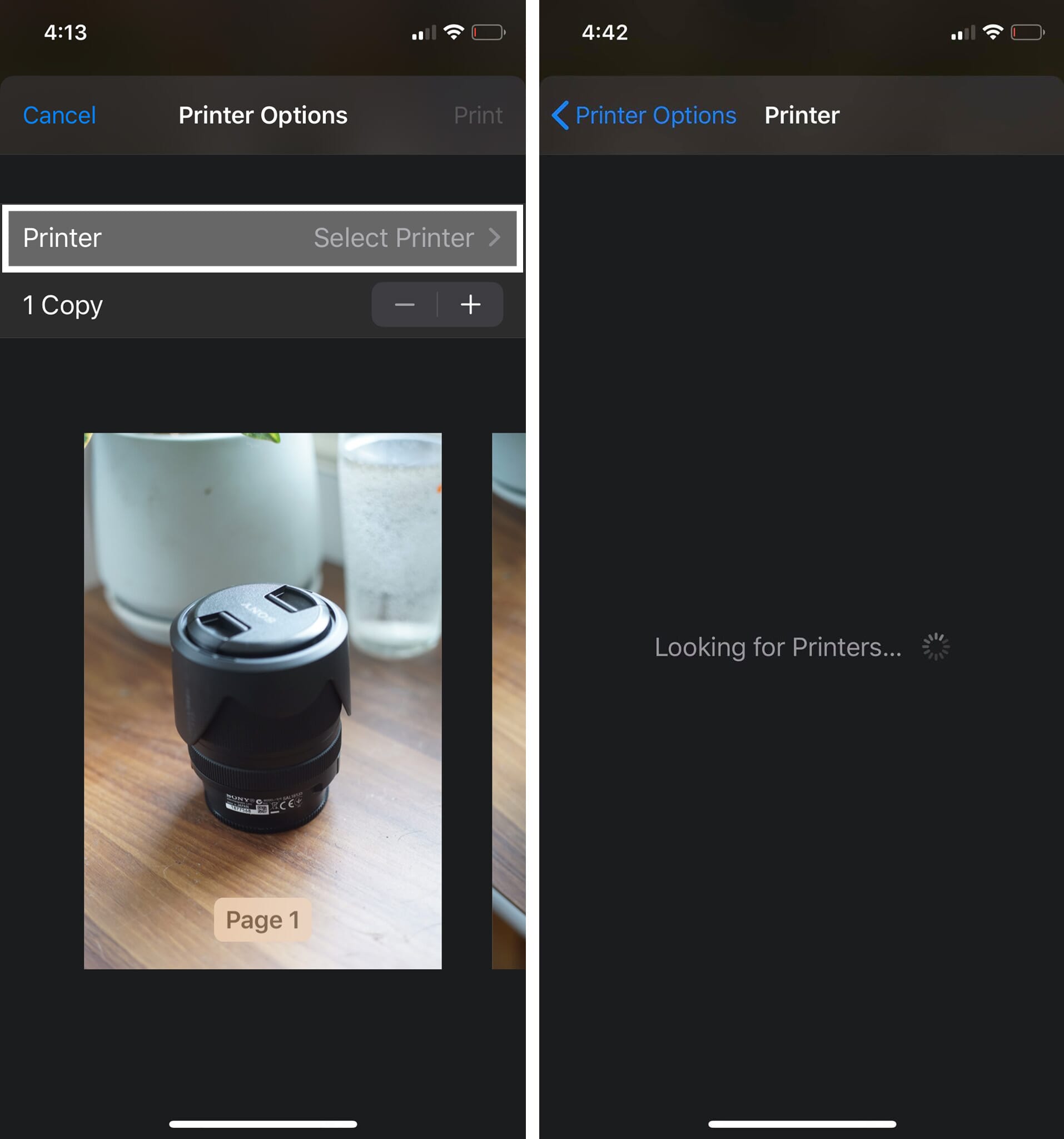 The process for connecting to Airprint varies depending on the printer model in use. Check your device's instructions or Apple's Airprint support for sync assistance.
Step 5: Once you've selected a print destination, tap the + and – icons to indicate how many copies you'd like to make. Then, tap the 'Print' option in the upper right hand corner.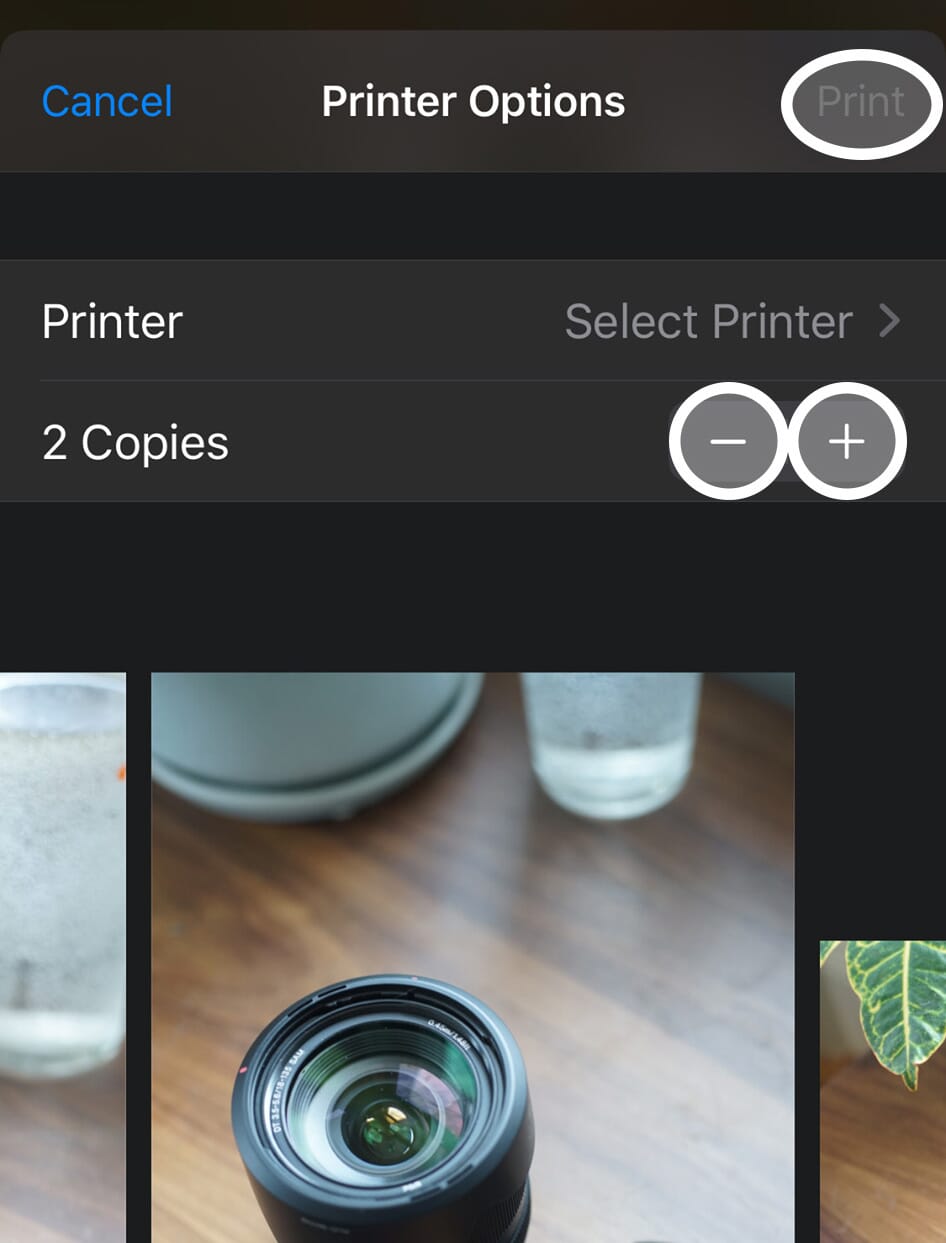 Step 6: Sit back and watch your files come to life!
Best Printers for iPhone Photos
Learning to print iPhone photos seems pretty simple, right?
Unfortunately, choosing the right printer to get the job done can be a bit more complicated. But don't fret – we've got a few recommendations to offer.
Highlights:
Canon accelerated testing has shown that adequately stored prints retain quality for up to 100 years
Portable design makes it possible to print on the go.
Offers the ability to print directly from a memory card or from social media platforms via the Canon Print app.
3.2″ tilting LCD screen for further control over print process.
Highlights:
Uses specialized paper that eliminates the need for ink and toner.
Polaroid Zip app allows you to further edit images before sending them off to print.
The pocket-sized build makes it easy to carry. No wires or plugs required.
Highlights:
Compatible with Android and Windows as well as Apple products
Functions via a power cord or battery pack.
Despite the compact design, it makes prints as large as 8.5×11″.
Services That Print iPhone Photos for You
Not actually interested in making prints on your own? No problem. There are apps out there that will allow you to make photo orders directly from your iPhone.
Related Article: Best Photo Editing Apps
We've rounded up five (free!) options you might be interested in: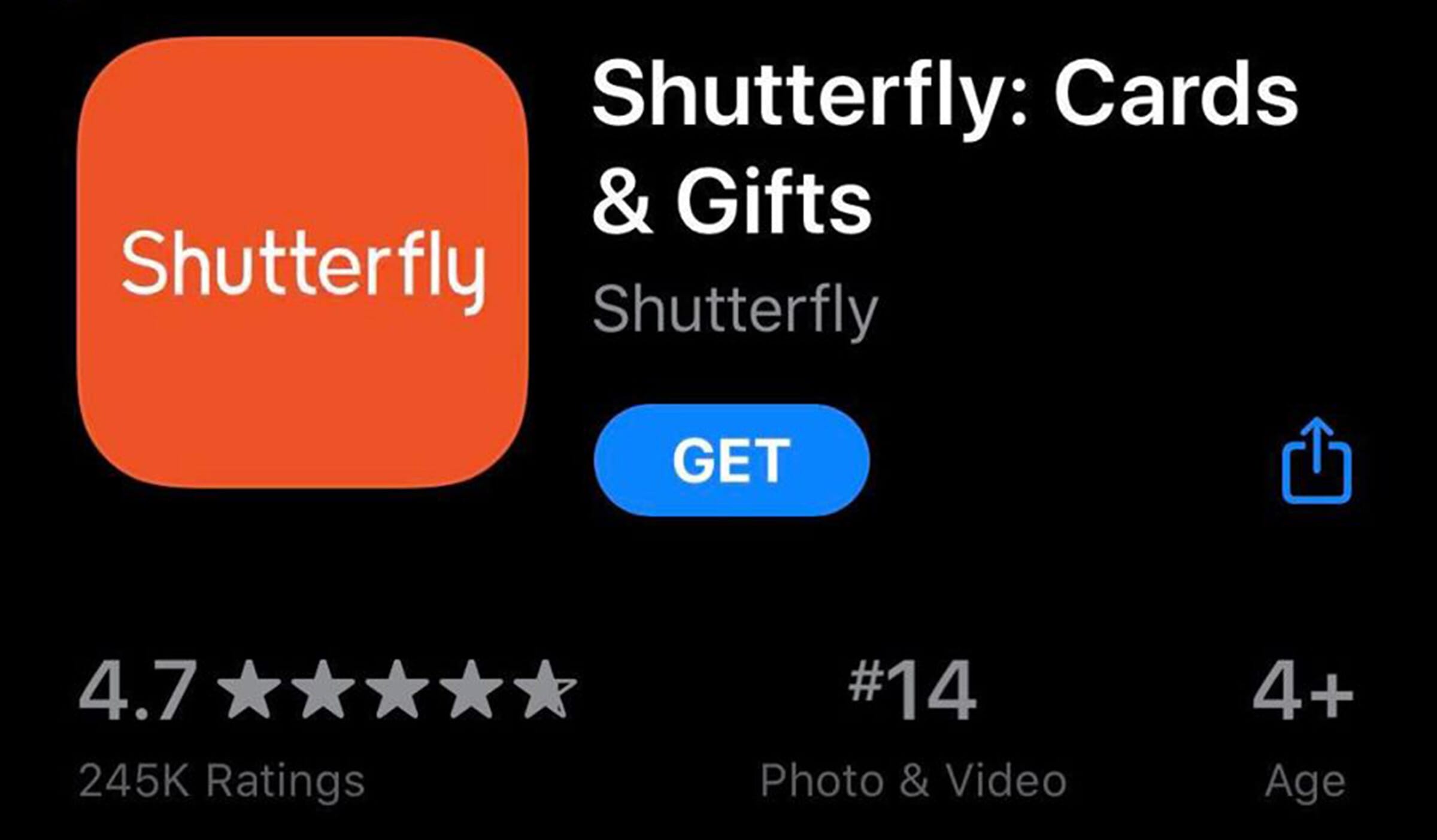 Highlights:
App exclusive offer provides users with unlimited 4×4″ and 4×6″ prints at no cost (aside from shipping fees).
Also included each month with the app is a free 40-page soft-cover photo book. No subscription fees are necessary.
Unlimited free storage space available to back up images.
A unique selection of photo gifts available alongside traditional paper prints.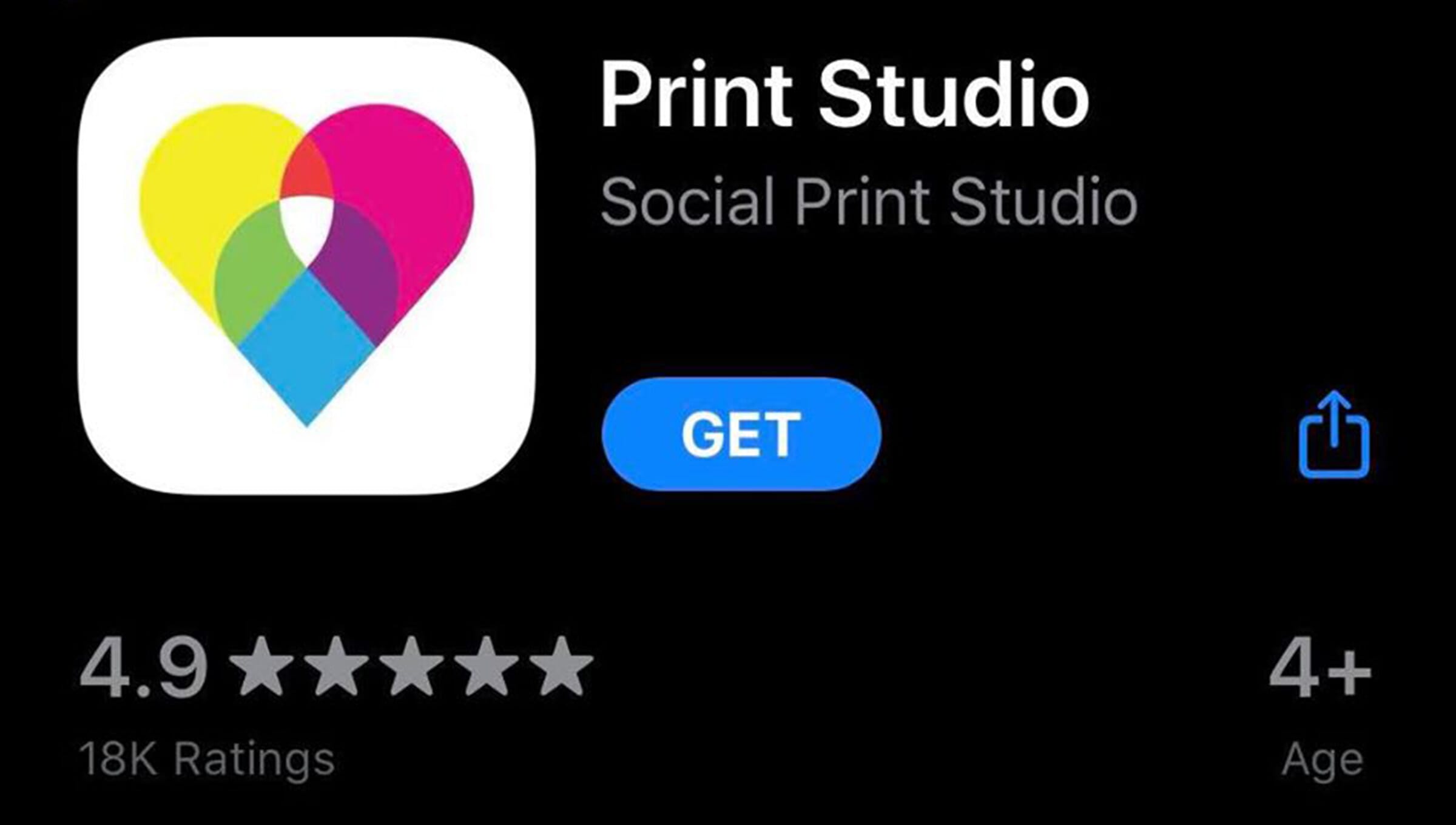 Highlights:
High-quality prints and photo books are available in a range of sizes and finishes. You can even order large format, full-bleed pieces.
Print Studio also offers canvas, wood, metal, and framed prints to customers via their mobile app.
Intuitive cropping and editing tools make it easy to get your iPhone photographs looking perfect for print.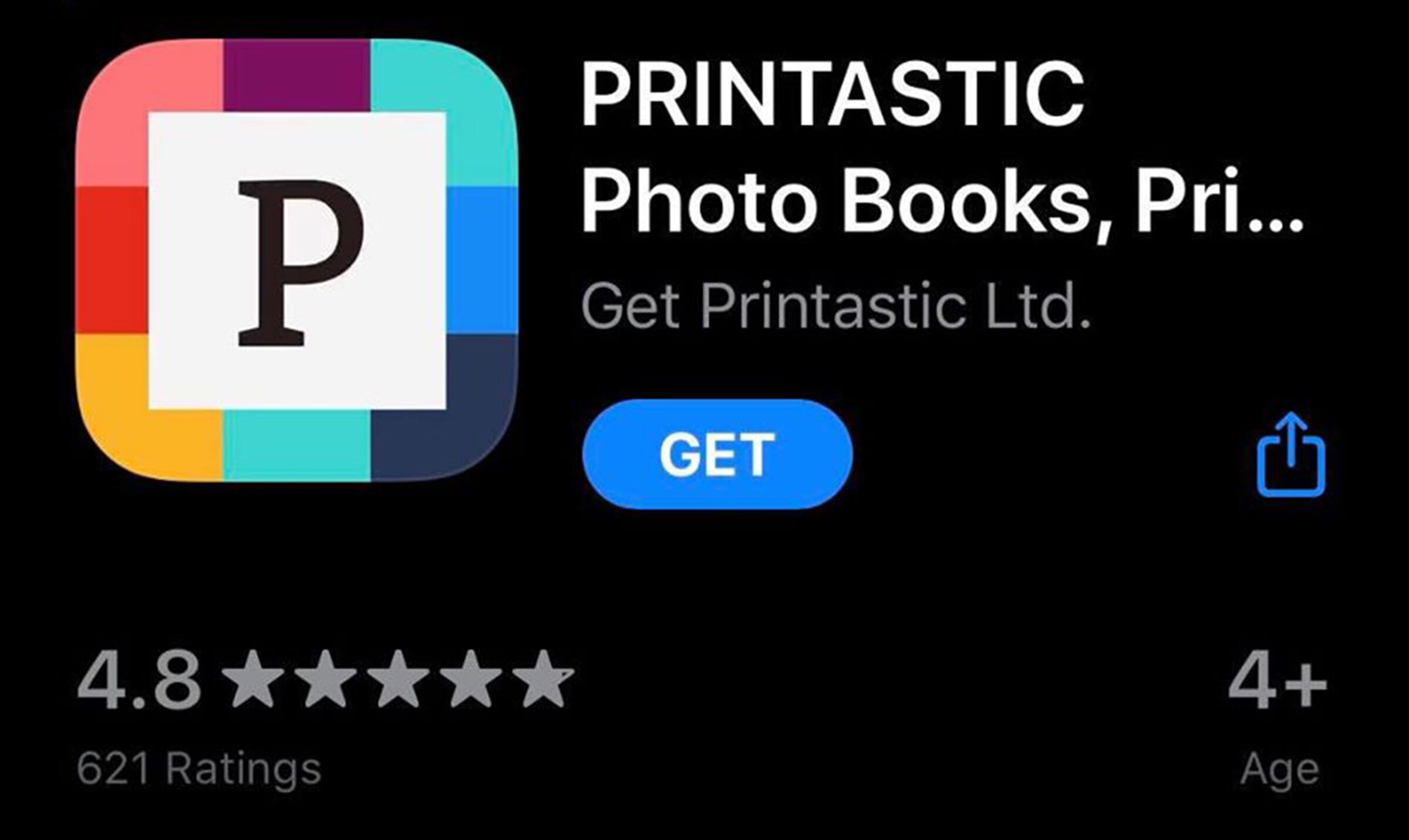 Highlights:
Specialization in customizable photo books. Order anywhere from 20-200 pages, hold up to 1800 pictures per book.
Detailed help facility complete with free video tutorials.
Worldwide delivery, and every order is dispatched within five business days.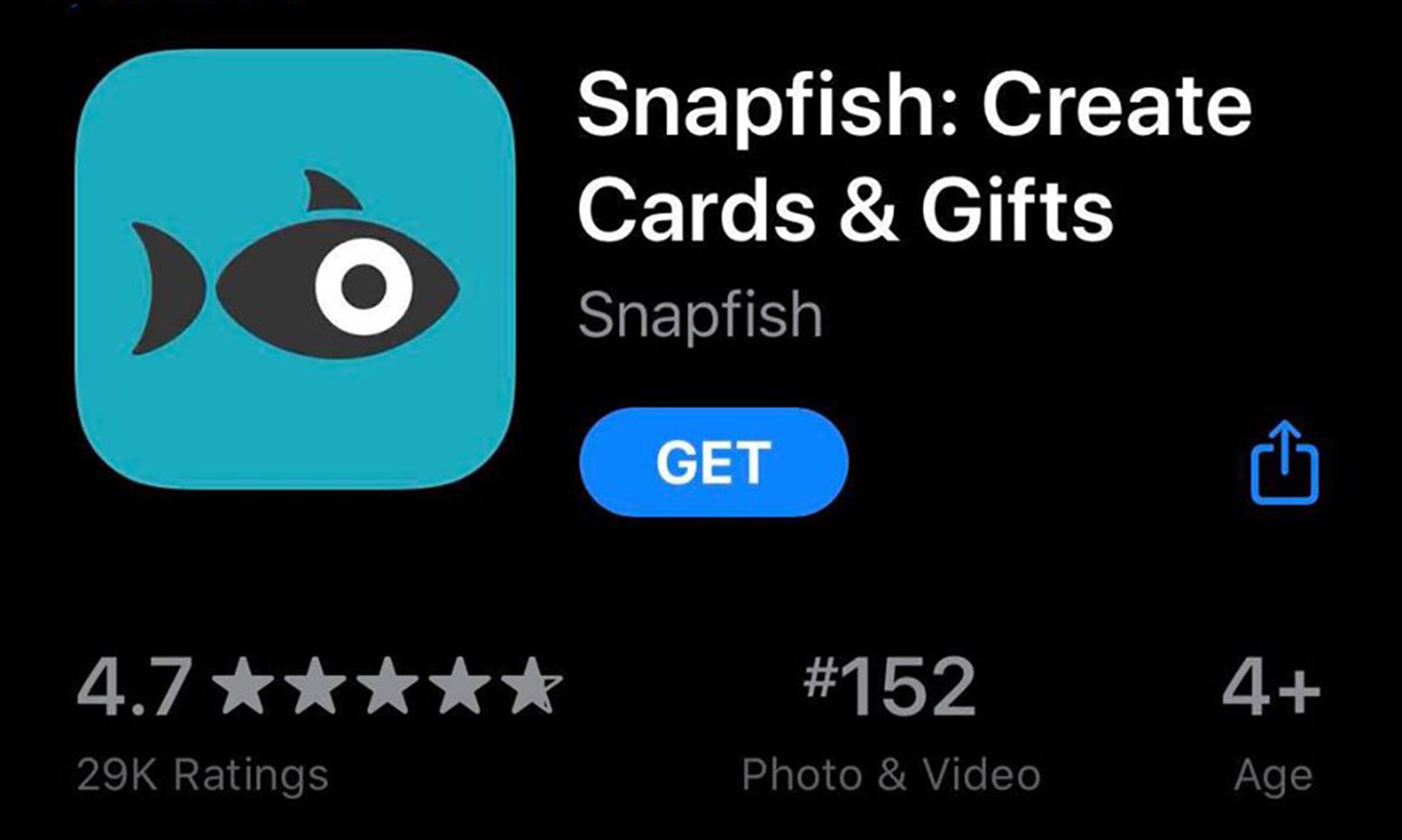 Highlights:
100 free 4×6″ prints per month. Afterwards, prices start from as little as $0.09 each.
Offers and deals on purchases available exclusively through the app.
Like Shutterfly, a unique selection of photo gifts are available alongside traditional paper prints.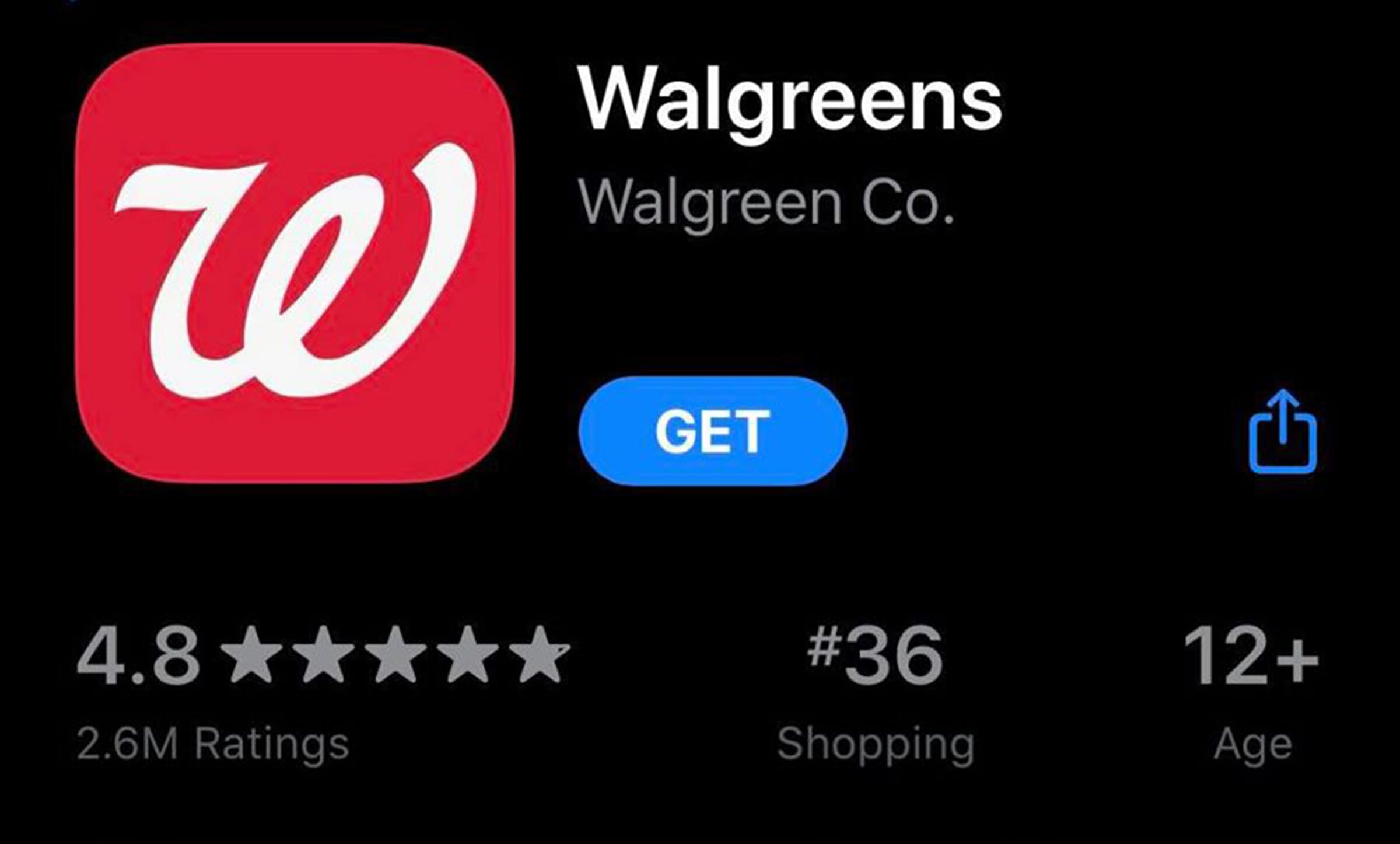 Highlights:
Same-day pickup is available at thousands of locations across the country.
Canvases, posters, and framed prints available for purchase.
Books, calendars, cards, and photo cubes are also available through the app.
Also offers home delivery if you don't want to take advantage of same-day pickup.
Bring Your iPhone Photos to Life Today!
Being able to carry your entire photo archive in your pocket is nice. But, should you decide that you want your favorite memories in a more tangible form, making prints of your own doesn't have to be a headache.
There are a number of reputable sources that can take images straight from your iPhone and mail back physical copies. Nevertheless, recently, sending your images directly to a home printer has become an equally viable option.
Don't let that favorite snapshot get lost in your feed – using our pointers, beautiful personalized prints can be your in no time at all!
---
As an Amazon Associate, we earn from qualifying purchases. Certain content was provided "as is" from Amazon daily and is subject to change or removal at any time.