Mastering the art of fashion photography opens tons of doors for photographers, whether you're looking to shoot for the pages of Vogue or simply to start your own fashion blog. It might seem like capturing stylish clothes is an easy task, but there's a lot that goes into creating just the right image. If you're serious about this field, you'll need to learn about specific lighting setups and techniques, but today, let's start with the best cameras for fashion photography.
If you're just getting into the field, you might want to look for an affordable starter camera to master the basics. However, if you want to pursue fashion photography more seriously, you may want to invest in better equipment.
We'll show you some of the best cameras for fashion photographers and bloggers to suit any budget, so you can choose the right one for your needs.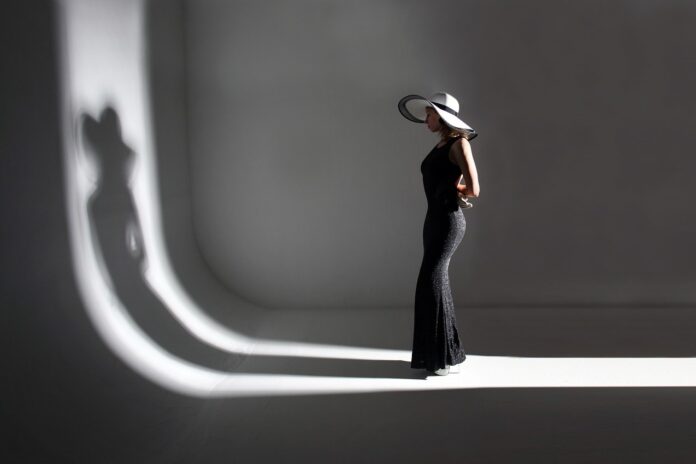 Top 6 Fashion Photography Cameras:
When you buy through links on our site, we may earn a commission at no cost to you. We evaluate products independently. Commissions do not affect our evaluations.
1. Sony a7R IV
Our Pick
A pro camera for fashion photography
For pros and enthusiasts alike, this mirrorless option produces impeccable image detail. The successor of the a7R III, the upgraded model offers improved ergonomics, faster autofocus, and a better EVF.
Pros
Incredible image quality
Dual UHS-II card slots
High ISOs
Very fast autofocus with Eye-AF tracking
Cons
Expensive
No built-in flash
This is a very lightweight, easy-to-handle camera that offers super-fast shooting. It shoots up to 10 fps and has the potential to capture up to 68 full-res images in a single burst. For photographers who plan to do a lot of shooting at fast-paced events like Fashion Week or other runway shows, the Sony a7R IV is an ideal option.
The a7R IV is definitely one of Sony's best mirrorless cameras. Its 61 MP full-frame sensor means that your images will be sharp, clear, and detailed – even if you decide to print massive images. An impressive 567-point phase-detection autofocus system provides wide coverage and guarantees reliable, accurate autofocus. The system even performs well in lower-light settings when subjects might be difficult to see.
But it's this camera's unique rendering of texture and other details that make it perfect for fashion photography. You'll be able to capture every fold, shimmer, stitch, and sequin in the garments you're shooting, making your images stand out from the pack. And in the highly competitive world of fashion photography and blogging, that's an important factor.
2. Nikon D850
The best high-end fashion photography DSLR
Offers amazing 45.7 MP resolution, high dynamic range, fast autofocus, great ISO performance. For fashion photography, the D850 guarantees great color and incredible detail.
Pros
Back-side illuminated (BSI) FX-format full-frame CMOS image sensor
Large viewfinder
Tilting touchscreen
Wi-Fi and Bluetooth connectivity
Cons
Quite heavy and bulky
No built-in flash
With a nice big viewfinder and a full-frame 45.7 MP sensor, the Nikon D850 is a delight to shoot with. This camera features a decent frame rate of 7 fps, incredibly high resolution, and great dynamic range – perfect for runway shows or special events.
The biggest draw to this camera, though, isn't its speed or accuracy. Instead, what the Nikon D850 can really brag about is its solid and reliable image quality. With this camera, you'll enjoy crisp, clear images, which will ensure that your fashion photography captures both the model and the garment in beautiful detail. Pairing this camera body with some high-quality NIKKOR lenses will create incredible results.
Color rendering and skin tone capturing are strengths of the D850. You'll be able to recover detail from areas of dark shadow with ease and use high ISOs to capture relatively noise-free images even in low-light settings.
It comes with Wi-Fi connectivity for easy image transfer but, unfortunately, it's a heavier camera and doesn't offer image stabilization. So if those features are important to you, you're likely better off pursuing another option.
3. Canon EOS Rebel T8i
A great pick for beginners
This is a great entry- to intermediate-level APS-C DSLR camera with fast image processing and an updated metering system.
Pros
Fully articulating touchscreen
Easy-to-use controls and menu system
Great battery life
Fast autofocus system
Reasonable price
Cons
No weather sealing
Mediocre build quality
With a 24.1 MP crop sensor and fast DIGIC 8 image processor, the Canon EOS Rebel T8i provides increased sensitivity and quick camera performance, making it ideal for shooting fashion in all kinds of different applications. The ISO range can be expanded to 51,200 so you can still capture clear images even in lower light settings.
Perfect for shooting moving models either on the street or on the runway, the Rebel T8i has an optimized autofocus system that maintains focus as your subject moves through the scene. Even when capturing still subjects, this feature comes in handy by ensuring you get fast and accurate focus.
Like the T7i before it, the T8i's rechargeable battery provides more than 800 images worth of capacity per charge. But battery life will go down if you take advantage of some of the useful features this camera offers, like built-in Wi-Fi and Bluetooth linking. For fashion photographers who double as models, however, being able to sync your phone with your camera and use it as a remote is a valuable option.
One major drawback to this camera is that it doesn't have weather sealing, so shooting outdoors means that you will need to think ahead about how to protect your camera. However, if you're going to be shooting primarily fashion, that likely won't be a huge concern.
Note that this camera is marketed using a different name in some other countries. You might be looking for a Canon EOS 850D, Rebel T8i, or Kiss X10i, depending on where you live.
4. Pentax K-70
A great camera for fashion shooters on a budget
One of the most affordable top-of-the-line DSLR options, the K-70 stands up to some of the higher-end cameras for fashion photography, producing sharp detail and beautiful effects.
Pros
Easy-to-navigate buttons and LCD screen
Good image stabilization
Built-in Wi-Fi
Affordable price
Cons
Images start producing noticeable noise after ISO 800
Bulky and heavy design
Shorter battery life
Not only does the Pentax K-70 produce beautiful, sharp portraits, but it's also fun to use and easy to work with. Even new photographers will benefit from the Pentax K-70's intuitive handling with dedicated buttons and knobs instead of confusing menus that must be navigated through the LCD screen.
You'll be able to enjoy a nice shallow depth of field in your fashion portraits, with plenty of room for cropping. With 24 MP resolution, your prints will also be crisp and clear. And by pairing this camera with the right lens, you can achieve some impressively beautiful background bokeh.
The Pentax K-70's excellent image stabilization helps to keep any camera shake at bay, even at longer focal lengths and extended exposures. Even in lower light, you'll wind up with sharper portraits, which is necessary for capturing models and couture.
However, the camera body is quite bulky and heavy, making it less ideal for lugging around if you like to do spur-of-the-moment fashion shoots. It also has a shorter battery life than many competitive models, so it's a good idea to pick up a second battery to ensure you've always got a backup on hand.
Still, the K-70 offers plenty of great features that make it an excellent choice for fashion photography. And it has built-in wireless, making it a breeze to upload your captures straight to your blog or online portfolio.
5. Canon EOS 5D Mark IV
A good alternative for high-end shooters
A (kind of) oldie but still a goodie, the 5D Mark IV remains a steadfast choice for fashion photographers. It produces sharp, detailed images that are full of beautifully saturated color.
Pros
Reliable performance and versatility
Upgraded 30 MP full-frame sensor
Good dynamic range
Smooth AF system
Solid build
Cons
No tilt-screen
Has dual card slots, but one is CF, which is outdated
Expensive
With a fast frame rate and responsive autofocus, this Canon full-frame DSLR is a great investment for shooting all kinds of fashion images, from the streets to the runway, and everything in between. Images from the Canon 5D Mark IV are sharp, detailed, and full of beautifully saturated color.
The camera's ISO sensitivity is excellent, which means that even though you might see some grain and softness when shooting in lower light settings, there is no color noise, even at ISO 12,800. The Mark IV can nail focus even in darker conditions, making it very handy for capturing events or even nighttime fashion shoots.
For more advanced photographers, the 5D Mark IV provides a ton of information right in the viewfinder. Without moving the camera away from your face, you can check and adjust metering, white balance, autofocus, and drive modes. This is super convenient when you're dealing with changing light conditions like you would during a runway show.
However, if you prefer to use Live View to shoot, the touchscreen is very responsive. You'll even get accurate autofocus using Live View, which is convenient if you're working as both the model and the photographer. But the LCD screen doesn't pull out or flip around, which makes getting interesting angles a bit more challenging.
6. Nikon D3500
Renewed
A great choice for budding photographers
Very affordable entry-level DSLR that still produces stunning image quality. It's easy to use, has a nice design, and offers decent autofocus and continuous shooting, making it an ideal choice for beginners.
Renewed from Amazon. A good budget pick.
Pros
Great price
Good image quality
Impressive ISO performance
Great battery life
Cons
No built-in Wi-Fi connection
Fixed rear LCD screen
No touchscreen
While there are rumors the Nikon D3500 DSLR camera will be discontinued as Nikon makes the transition to mirrorless, it is still ideal for fashion photography. And its affordable price makes it a top choice.
Related Post: Nikon D3500 Review
The D3500 offers especially nice portrait performance – brightly saturated colors with accurate, even skin tones. Even with the flash, you can expect to see little to no red-eye in your shots, which is great for fashion photographers who don't want to spend a lot of time post-processing.
For an entry-level DSLR, this camera offers a respectable resolution of 24 megapixels. This isn't a major consideration if you're planning to share images primarily online, but it is great for photographers who want to make larger prints.
If you're shooting events like runway shows, you'll also enjoy the ISO range available with this camera, which goes up to ISO 25,600. You will see noise at the higher levels, of course, but even ISO 3,200 produces printable images.
You'll enjoy quick focus, great shutter response, and a steady 5 fps continuous shooting. This camera may be a bit more expensive than other entry-level DSLRs, but for the high-end fashion world, it's really an incredibly affordable option if you want sharp, clear images that will print like a dream.
You won't be able to upload them from the camera, though. The Nikon D3500 doesn't come with Wi-Fi capabilities. Still, you can pick up an adapter if this is a must-have feature.
Choosing the Best Camera for Fashion Photography
There are tons of options out there for fashion photography, even more cameras than are included on this list. Choosing the best one for you really comes down to what advanced features you need and how much you are willing/able to spend.
If you're on a budget, the best option is likely the Pentax K-70. This camera's reliable image quality makes it a solid choice, and with tons of Pentax lenses out there, it's easy to find the right one to suit your style of photography. (And since you've opted for a less expensive camera, you might be able to spend a little more on some quality glass!)
Those with more money to spend on some equipment might look into the Sony a7R IV or Canon 5D Mark IV. Nikon's D850 is definitely a close contender to the 5D Mark IV and might be a preferable choice if you're familiar with Nikon cameras.
Now that you've got a solid idea of what to look for in a fashion photography camera, you'll need to start thinking about the other equipment you'll need for shoots, including lenses, lights, and even props. However, once you've picked the right camera to get started, you'll be well on your way to making a name for yourself in the fashion photography world, whether you're shooting for magazines or your own personal blog.
---
Disclosure/Disclaimer: As an Amazon Associate, we earn from qualifying purchases. Certain content was provided "as is" from Amazon and is subject to change or removal at any time.