If you want to take to the skies and get stunning shots or video footage, you need a drone. And thanks to today's technology, drones on the market are top-notch. In this article, we'll take a look at the best drones for photographers.
We've covered the premium drones that will give you the highest quality shots, as well as drones that are more affordable but still offer a good quality camera.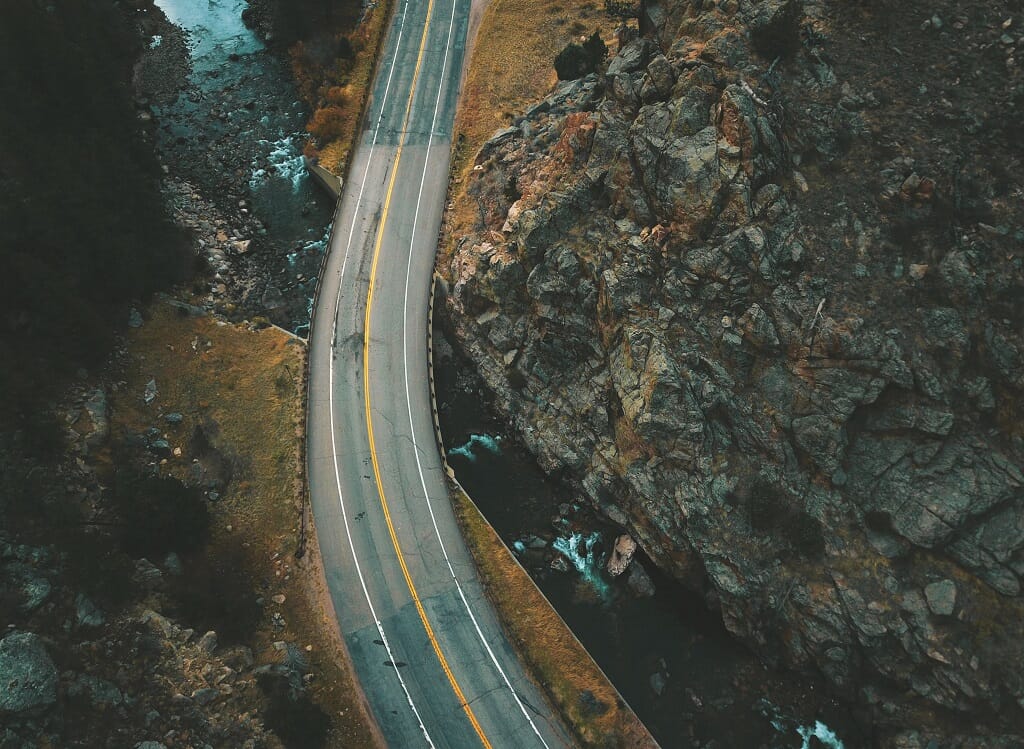 When you buy through links on our site, we may earn a commission at no cost to you. We evaluate products independently. Commissions do not affect our evaluations.
The Best Drones for Photographers
1. DJI Mavic 2 Pro
Widely considered the best drone for professional photography
Dimensions – 322 x 242 x 84mm
Weight – 905g
Video Resolution – 4K (30fps)
Camera Resolution – 20MP
Battery Life – Approximately 31 minutes
Max Transmission Range – 8km (5 miles)
DJI is always at the forefront of drone technology. The DJI Mavic 2 Pro is an exceptional model and worthy of the top spot on this list of the best drones for photographers. There is the DJI Mavic 2 Zoom too – but this model features a 12MP camera, as opposed to the 20MP resolution the Pro has. The camera is high-quality – it has a 1-inch sensor and a focal length of 28mm. Furthermore, you can alter the aperture, and shoot low-light photos up to ISO 12,800.
The drone itself is well made and feels robust. Moreover, it can be folded easily, and despite its large overall size, it is still portable. In addition to this, the operation is extremely quiet, and the drone has an array of sensors to help prevent collisions. The drone controls are also highly responsive and easy to understand. You can quickly learn how to pilot the drone and use the various camera functions.
Best for photography
Exceptional camera for high-res photos
DJI has created a phenomenal drone that excels at creating high-quality photos
2. DJI Mavic Mini
A great compact alternative to the larger DJI Mavic 2 Pro – brilliant for travel usage
Dimensions – 245 x 290 x 55mm
Weight – 249g
Video Resolution – 2.7k (30fps)
Camera Resolution – 12MP
Battery Life – Approximately 30 minutes
Max Transmission Range – 4km
If you do not want to pay the price of a DJI Mavic 2 Pro, why not consider the DJI Mavic Mini? This is a great alternative. Not only that, but it is also one of the best drones for photographers who travel. It weighs just 249g and has a maximum overall dimension of 290mm (unfolded). When folded, it is even smaller! The drone is easy to carry and transport. Its legs and body are also durable.
This reduced size and portability come at a cost – the camera is only 12MP in comparison to the 20MP resolution of the Mavic 2 Pro. Regardless, image quality is still fantastic. You can expect to take photos that are of higher quality than most modern smartphone cameras. For everyday usage and social media sharing, the image quality is more than acceptable. It's only when you start analyzing finer details that you may wish to choose the Mavic 2 Pro or Yuneec Typhoon H Plus instead.
Best portable drone
Excellent compact drone with 12MP camera
The DJI Mavic Mini is a great alternative for those who want a smaller drone that still takes good photos
3. Yuneec Typhoon H Plus
A large, robust drone with excellent camera specs and functionality
Dimensions – 520 x 310mm
Weight – 1995g
Video Resolution – 4K (60fps)
Camera Resolution – 20MP
Battery Life – Approximately 28 minutes
Max Transmission Range – 1.6km (1 mile)
Yuneec has created a monster in the Typhoon H Plus. It is a large, intimidating drone that weighs nearly 2000g. If you want a compact model that is easy to transport, this isn't the drone for you! It is one of the best drones for photographers, however. Equipped with a 20MP camera, the large body and blades mean images are sharp and look magnificent. Moreover, the flight time of 28 minutes gives photographers great freedom. We would like to see a larger transmission range, but 1.6km is more than adequate.
Moreover, users can benefit from a camera that rotates 360-degrees – this allows for unrivaled creativity when taking photos, and forming epic video footage. Furthermore, the remote control unit has a brilliant 7-inch screen and excellent flying features. This is certainly a top drone for professional photographers.
High-quality 20MP camera and robust drone design
The Yuneec Typhoon H Plus is the perfect drone for professional photographers – its high-res camera and sturdy design make it ideal for various conditions
4. Parrot Anafi FPV
Lightweight and portable – A fantastic compact photography drone
Dimensions – 240 x 175 x 65mm
Weight – 310g
Video Resolution – 4K (30fps)
Camera Resolution – 21MP
Battery Life – Approximately 25 minutes
Max Transmission Range – 4km
A great alternative to the compact DJI Mavic Mini is the Parrot Anafi FPV. Parrot produces a variety of drones, primarily for racing purposes and an FPV experience. The Anafi FPV, however, is an excellent drone for photography. It is the flagship aerial photography drone for Parrot. With a camera resolution of 21MP, it produces exceptional quality images. And the photographic techniques are aided by a range of stabilization features, and a gimbal that can be rotated to change the viewing angle.
The drone functionality is OK, but one of the main downsides is that it does not have anti-collision sensors. Parrot chose to leave these features out, to create a lightweight, portable drone. The piloting controls are user-friendly, however, which somewhat make up for the lack of anti-collision features. For those who want an immersive experience, the Parrot Anafi also has FPV capabilities. It is equipped with FPV goggles – users can wear the goggles and fly the drone from a first-person perspective.
Sleek and portable design with decent camera
The Anafi FPV is a top-rated drone that allows users to take photos from a first-person perspective using the FPV goggles
5. PowerVision PowerEgg X Wizard
Utilizing waterproof casing to create safe and epic water-based photography
Dimensions – 427mm (diagonal)
Weight – 860g
Video Resolution – 4K (60fps)
Camera Resolution – 12MP
Battery Life – Approximately 30 minutes
Max Transmission Range – 6km (3.7 miles)
PowerVision is a company that is growing in popularity. It specializes in underwater drones but has recently branched out into aerial drones. Enter the PowerEgg X Wizard. Firstly, this drone looks incredible – with large waterproof legs, it almost looks like a helicopter. In addition to this, the camera has a secure waterproof casing which makes this drone able to land on water.
The camera has a 12MP resolution sensor and provides excellent quality photos. This is aided by the amazing technology packed inside the drone. It has a range of AI tools that make taking photos and recording videos simple. The "Egg" unit itself is detachable from the drone legs. It can be used as a standalone handheld camera and recording device. This multi-functionality makes it a versatile model.
This awesome drone has waterproof landing gear
PowerVision has developed a high-quality drone that has an array of advanced features for photography and video
6. Ryze Tello
A cheap and compact drone perfect for beginners and those wanting a little fun
Dimensions – 98 x 93 x 41mm
Weight – 80g
Video Resolution – 720p
Camera Resolution – 5MP
Battery Life – Approximately 13 minutes
Max Transmission Range – 100m
We understand that not everyone wants to purchase an expensive drone for their first model. This is why we have included the Ryze Tello. It is a budget option that is unbelievably compact and affordable. Weighing just 80g and having a maximum dimension of 98mm, this drone is tiny! It is also the cheapest option on this list. If you just want to practice flying a drone, and get used to the basics of drone photography composition, the Ryze Tello is an excellent choice.
Related Post: Cheapest Long Distance Drones with Camera
You can purchase this drone and use it as a training model. It has a 5MP camera and an array of useful features for photography. You also get the added functionality of being able to upload photos straight to external devices – it could be a great choice for creating quick and exciting social media posts. Aside from the photography features, this drone is also fun to use, and has some cool movement programs and even flips.
Best beginner option
This drone is great for beginners who want to learn about drone photography
The Tello is a cheap option suitable for those just starting out in the world of drone photography
7. DJI Phantom 4 Pro V2.0
Building on previous versions of the Phantom with new features and functionality
Dimensions – 350 x 350mm
Weight – 1375g
Video Resolution – 4K (60fps)
Camera Resolution – 20MP
Battery Life – Approximately 25 minutes
Max Transmission Range – 7km (4.1 miles)
The Phantom has a big reputation. Each version has brought new technologies and an improved design. The DJI Phantom 4 Pro V2.0 is no exception. The latest model of this amazing drone series has a solid design and is able to withstand adverse weather conditions and wind. It does weigh 1375g and is quite bulky, but this increased size means it is a joy to fly and control.
Equipped with a 20MP resolution camera, the Phantom 4 Pro V2.0 also features gimbal stabilization to ensure your photos are crystal clear and sharp. In addition to this, it has a host of useful flying features and camera controls. As you would expect, the drone has a great battery life and an impressive maximum range of 7km. This means you can obtain some amazing long-distance photos without worrying about the drone's safety. For professionals, the DJI Phantom 4 Pro V2.0 is one of the best drones for photographers.
Superb drone with awesome camera quality and video capabilities
The Phantom 4 Pro remains a top choice as one of the best drones for photographers
Related Post: Best Drones for Real Estate Photography
How to Choose a Drone for Photography
The 7 best drones for photographers listed above provide a great choice – from affordable models for beginners to high-quality drones for professional usage. But how do you select a drone suitable for you? We have provided valuable advice below. It is important to consider camera specs, drone specs, usage, and required permissions.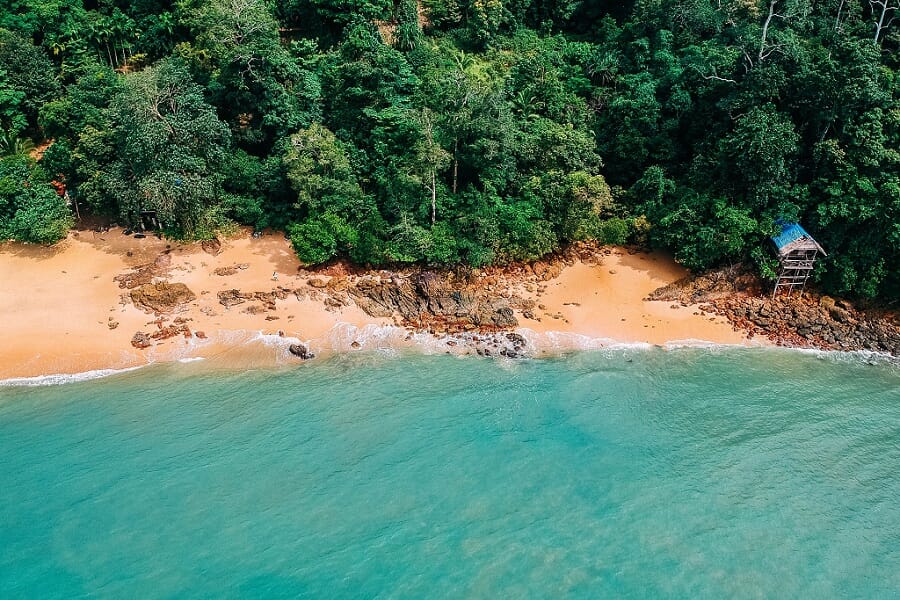 1. Camera Specifications
For photography, the camera is the most important aspect of a drone. You must first consider the camera resolution. For example, the DJI Mavic 2 Pro has a 20MP resolution camera – this is on par with many DSLR cameras. Aside from resolution, look at other camera features too. What is the focal range of the lens? What are the minimum and maximum aperture? Can you change the camera settings and use different shooting modes? If you want to take high-quality photos, you must be sure of the camera specification.
2. Drone Specifications
Secondly, the underlying drone technology is also important. This includes battery life, maximum speeds, and transmission distance. Most drones have a battery life of 30 minutes or less. Ideally, you want a drone that has a battery life on par with this. Otherwise, you minimize the amount of possible flight time. In addition, if you want greater creative options, you want a drone with a long transmission distance. You'll also want to look at the remote control system, and the different flying modes.
3. Main Drone Usage
Apart from the camera and drone specs, also look at how and where you want to use the drone. If you want to use a drone for fun and to take some cool aerial shots, an affordable model like the Ryze Tello could be suitable. Alternatively, if you want to take sweeping aerial shots of impressive landscapes, and explore far-off locations, a professional drone like the Yuneec Typhoon H Plus could be a better choice.
4. Required Permissions & Usage Restrictions
Not only must you consider the drone, but you also have to look at permissions and usage. Drone regulations vary from country to country. For example, the UK has a drone policy and guidance for correct drone usage. Furthermore, to use certain drones, you must obtain an official drone license. Before purchasing a drone, we advise checking on usage policies – check if you need a license to operate the drone.
Don't forget to check out our useful guide on the best video editing software for drones too!
---
Disclosure/Disclaimer: As an Amazon Associate, we earn from qualifying purchases. Certain content was provided "as is" from Amazon and is subject to change or removal at any time.