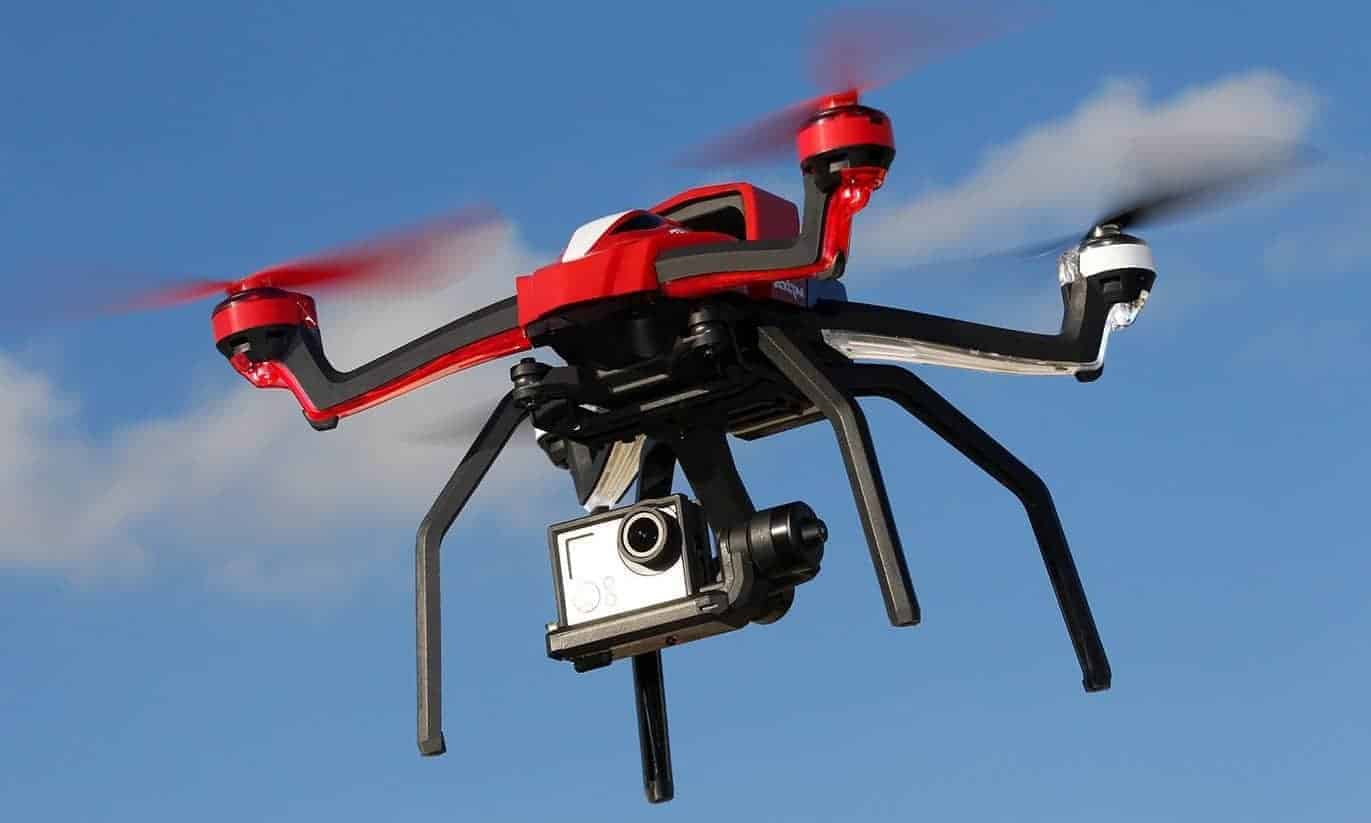 Which Are The Best Drones Under $400?
A flying drone that can take an aerial perspective of a scene is a rage these days. So much so that the demand for commercially viable and economically affordable drones have been rising steadily. When buying drones you need to consider a few things; namely the features that you are likely going to use.
While more expensive drones come loaded with different features, you may not use all of them. Cheaper drones, on the other hand, have fewer features but they are good value for money. But they tend to give you the joy of flying just the same. So if you are on a budget and are looking for your first drone/quadcopter these are the best option. Today, we are going to look at some of the best drones under $400.
Best Drones under $400
Related Post: Best Drones for under $200 (Top 8, Great Gifts for Kids)
1. Traxxas Aton Plus Quadcopter
Our Pick: Best Drone under $400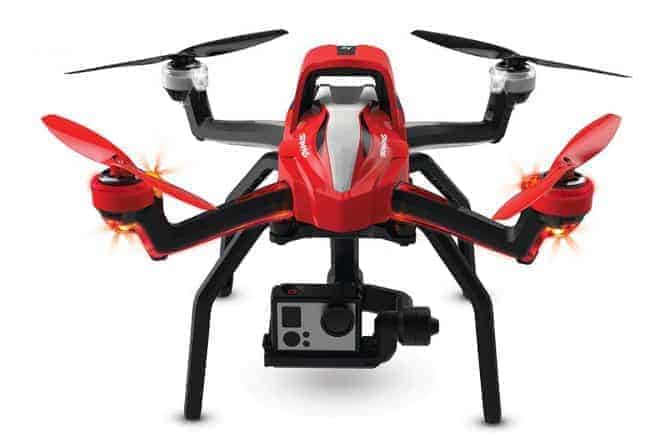 The Traxxas Aton Plus is a quadcopter design with four rotors. It comes with a 2-Axis Gimbal for better stability when shooting drone images and videos. A 3-Cell 5000 mAh iD LiPo battery ensures an extended flight time and extended shooting. Among the many useful features of the Traxxas Aton Plus, are the return to home and dual-mode GPS.
Sale
Traxxas Aton Plus Quadcopter with 2-Axis Gimbal, 3-Cell 5000mAh iD LiPo Battery and...
Aton is the best of both worlds: unsurpassed 50+ mph speed in sport mode and ultra-stable camera platform in film mode
Aton Plus features a stabilized 2-axis gimbal for your action camera and a larger 5000 mAh 3s LiPo battery for extended...
Easy for novice flyers with Dual-mode GPS, Air Brakes and Return to Home features; exciting for advanced flyers with its...
Brutally tough composite frame, high visibility LED lighting, and easy to read LED status bar
Fully customizable with dozens of different color and light combinations. Includes fast 3-amp LiPo balance charger
The return to home feature, powered by the dual-mode GPS system, comes in handy if the Aton runs out of power in mid-flight or if you lose visual sight of the quadcopter or when it reaches the periphery of the geofence. On board, the Aton is a bright green status bar indicator. All lights green means the system is good for flight. This beats complicated readouts and system check by keeping things simple with a simple to understand visual indicator.
The Aton can carry a small action camera the like of a GoPro. The two-axis gimbal has been designed keeping in mind GoPro cameras. But it will also work with a host of other action camera systems. Set the angle of the gimbal prior to the start of the flight and it will stay in that position throughout the flight.
Related Post: DJI Mavic Air vs DJI Spark
No camera is provided with the quadcopter. However, a GoPro Hero 3 and 4 compatible mount is provided with the quadcopter. There are a number of other mounts also made by the company.
The Aton can reach a maximum speed of 50+ mph when you remove the gimbal. Even at that speed, the Aton is capable of doing breathtaking aerobatics. The powerful air brakes ensure that no accidents happen just in the quadcopter comes perilously close to any obstacle or human being.
The Aton comes with three different flight modes. These are Film, Sport, and Expert. The first mode, as the name suggests, is ideal for filming purposes. You don't even have to be an expert flyer to be able to use this mode.
The Sport mode is for rides mainly. This mode allows you to utilize the full speed of the Aton (50+ mph). However, at all times the safety of the Aton and that of anything in the vicinity is guaranteed by a 6-axis flight stability system and the powerful air brakes.
Experienced flyers will enjoy using the Expert mode. It allows you to do all of the maneuvering capabilities of the quadcopter and enjoy the thrill of flying.
Related Post: 8 Best Compact Cameras under $300
2. Parrot Bebop 2 (Red)

The Parrot Bebop 2 is a small quadcopter with four rotors capable of recording images and videos while flying overhead. The quadcopter comes with a series of features that make it a decent buy under $400.
Parrot Bebop 2 - Red
Enhanced 14 megapixel fish-eye lens offers 1080p video recording and image capture
25 minutes of flight time thanks to a powerful 2700 mAh battery
Equipped with powerful motors for flight in greater altitudes
Powerful rear flash LED for better visibility-even in the dark,Connect to the App StoreTM or Google PlayTM and download...
Requires registration with FAA. Visit their website for more info on how to register.
The Bebop 2 is a very nice design. It is sleek and looks professional made, though the lightweight of the quadcopter means it has a number of plastic components. But so far as security features are concerned there is nothing cheap in that regard. The return to home feature ensures that the quadcopter will return back to where it started from when it needs to.
First, the quadcopter comes with a built-in 14-megapixel camera complete with a fish-eye lens capable of recording full HD videos and stills of action happening in the vicinity. The camera comes with a built-in rear flash LED that assists in better visibility even when the lighting is less than perfect.
The built-in 2700mAh battery gives the Bebop 2 a flight time of nearly 25 minutes. A rarity for a quadcopter of this size and bulk. The Bebop 2 comes with a number of features. One of them is that the propellers shut down automatically in the event of a collision. In any collision, the extremely fast moving propellers are what cause the maximum damage. By shutting down the propellers this prevents major mishaps.
Related Post: How to Get Started with Aerial Photography Using a Drone
The Bebop 2 sports a 3-axis digital stabilization system. Even in strong wind the system will perform without issues and continue to provide jerk free videos and stills. The Bebop 2 can be piloted via a smartphone app – the FreeFlight 3. This app is available on both Android and iOS stores. Once this is done you are free to use it to fly your drone with a much more interactive way.
The app can show real-time video from your drone giving you a much more intuitive experience than flying other systems. Also, as no dedicated display unit is provided you can use your own high-quality smartphone or tablet for choosing to fly the quadcopter. You can also change viewing angle midflight. All you have to do is swipe your finger to change things around. Overall, one of the best drones under $400.
3. Hubsan H109S X4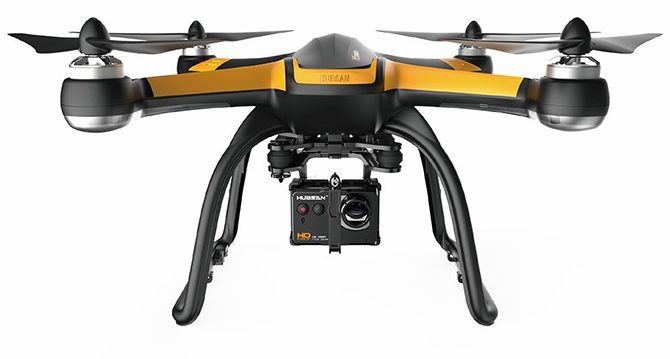 Just under 400 dollars (recently slightly more, the current price on Amazon is:
$319.00) the Hubsan H109S X4 barely makes it to this list of the best drones under $400 currently available.
The Hubsan H109S X4 is a small but powerful camera drone that comes with a 1-axis gimbal rotation and the latest 6-axis stabilization system that ensures smooth flight and camera work. The gimbal can be adjusted from 0˚ to 170˚, allowing you to point your camera straight forward to all the way to the back.
Sale
HUBSAN H109S X4 Drone GPS 5.8GHz FPV with 1080P HD Camera 6 Axis Gyro and 1 Axis...
Standard edition remote control with Android 4.2 operation system .
1 Axis Gimbal Rotation and latest 6-axis flight control system with adjustable gyro sensitivity.
1080P HD Camera real time FPV ,adjustable visual shooting .
Hubsan X4 drone 4 channels and 5.8GHz transmitter FPV & 2.4GHz receiver.
Latest GPS locating system ,headless mode and altitude mode ,automatic return ,low power protection .
The gyro sensitivity is adjustable. This allows you to control the sensitivity and the smoothness of the flight and recording mechanism.
No need to find a compatible smartphone or download any app. The Hubsan H109S X4 comes with a companion standard edition remote control. The remote is powered by Android 4.2 operating system.
The Hubsan H109S X4 comes with a full HD camera as well. So, that saves you from having to buy an additional camera for the quadcopter. The system is capable of communicating on 4 channels and with a 5.8 GHz Transmitter FPV and a 2.4 GHz receiver.
Related Post: Best DSLRs under $500 | Outstanding Photos at Affordable Price
The Hubsan H109S X4 comes with a low power protection mode. Once the onboard systems detect that the quadcopter is about to run out of power, it would return back to where it started from (Return to Home mode). Speaking of power the Hubsan H109S X4 comes with an 11.1V 7000 mAh Li-Po battery. It gives roughly a flight time of 30 mins.
For the price that you pay for this drone don't expect too great a build quality. Some corners have been cut and there is ample plastic in the designing of the drone. The greatest issue being in case you make a rough landing the rotors can easily get damaged.
Another issue with the Hubsan H109S X4 is list limited range both in terms of flight and control of the remote. This will be a perennial problem with all cheaper drones. The Hubsan H109S X4 is not an exception in that regard.
4. UPair One Plus Drone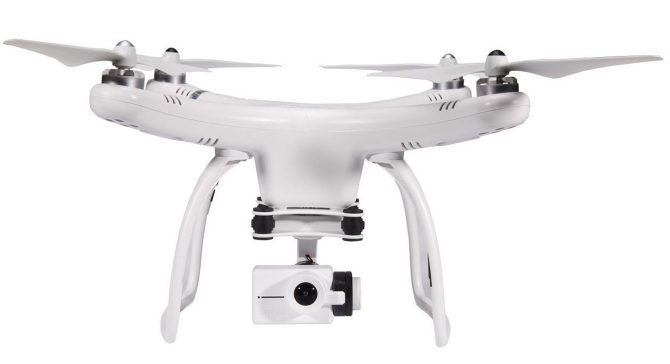 The Upair One Plus is a Chinese design. It comes with a built-in mount for your action camera system. The system looks very similar to a DJI quadcopter at the first glance. But you will notice the differences if you look closely; especially how the design is more U-Shaped. The company says that this is going to improve GPS and radio reception when flying.
Sale
UPair One Plus Drone 4K Camera 5.8G Mobile App Version Transmit Live Video, 2.4G...
Follow me mode,Auto take-off, Auto landing, Flight route planning functions.
Battery overcharging and over discharging are avoidable.
Special PVC composite materials used in the fuselage's innovatively.
Smart battery in big capacity of 5400mAh up to 18 mins flight time enabled.
U-shape anhedral design: more stable shooting and better GPS signal accessibility.
The system comes with a 4K camera which saves you from having to buy one for recording videos/stills. The only quadcopter on this list so far that has a built-in 4K camera. The 5.8 G mobile app version is for controlling the quadcopter in flight and to view live footages beamed back.
The thing that separates the UPair One Plus from other drone systems that we have discussed here is its build quality. The UPair One Plus is crafted out of special PVC composite material. That gives the drone superior strength and at the same time keeps it lightweight.
The battery included on the UPair One Plus has a large 5400 MAh capacity with a promise of 18 mins of flight time. When quadcopter runs out of juice low battery indicator turns on and the Return to Home feature kicks in. There is also a dedicated Return to Home button. If you press this button the quadcopter will fly its way back to the starting point.
Related Post: The Best Drones for Photography
Speaking of flight the UPair One Plus has an array of flight options. These include an intuitive Follow Me mode, an Auto take-off, Auto landing and also a planned flight route for prefixed flights over a terrain.
The limited flight and controller range of the UPair One Plus is a major drawback. Some users have reported the drone going out of control. This is a problem in case you need bigger range and more stable connection. Have to keep in mind that this is a budget drone at the best.
We don't like the controller design. It is functional though. You get a 7″ display for seeing where the drone is going and for controlling purposes. The large display is better than the smaller smartphone displays. Saves you from having to get a smartphone display.
5. Xiro Xplorer Aerial UAV Quadcopter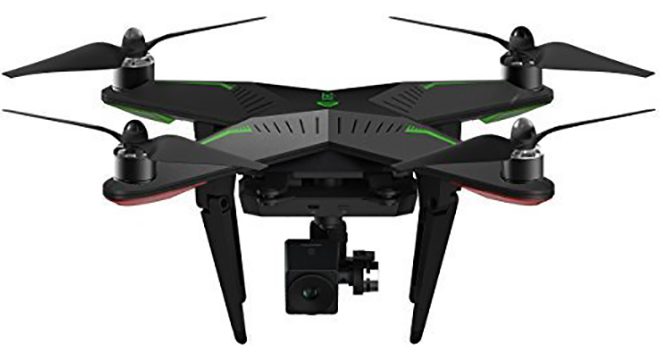 To round up this list we introduce the Xiro Xplorer Aerial. This is again a quadcopter designed for aerial footages and still shots. None of the quadcopters that we have listed here are ideal for flying in a small constricted area (a.k.a. indoors). The Xiro Xplorer Aerial is no exception either.
Related Post: Best Drones for Real Estate Photography (Top 5 Compared)
The Xiro Xplorer Aerial is a nice design. The design actually looks a bit ominous given the black color of the quadcopter. We have taken the V version for our review here. The device comes complete with a remote transmitter. Speaking of which, it has a 2.4 GHz Wi-Fi range extender built-in which gives it better range and connectivity, unlike some of the other drones we have discussed. How better exactly? The company states that the Xiro is capable of transmitting back live images even from a height of 120m and a distance of 500m.
The built-in camera system is capable of shooting videos in full HD at up to 30 fps. Alternatively, you can opt to shoot videos at 720p HD also at a maximum of 30 fps. The 14-megapixel camera can also shoot great quality stills. A 3-axis camera stabilization system ensures that the camera is steady even as the quadcopter flies around.
Related Post: The 8 Best Cameras for Backpacking to Capture Your Amazing Trips
The remote controller comes with no display unit. You will need to mount your own smartphone to get a real time POV display of what the camera on the unit sees. You will have to download the mobile app first and pair it with the quadcopter.
The battery of the Quadcopter comes with 5200 mAh maximum power. It is a Li-Po type battery and should get you around 25 minutes of flight time on a full charge.
There are a number of features on the Xiro Xplorer Aerial that you would enjoy using. One of them is the Follow Me feature. True to its name this feature is best for shooting those unique selfies for gratifying your social media fan following. The other is Circle Me Around. This feature should be best used for a 360 ˚ video recording of yourself.
Undoubtedly, Xiro Xplorer Aerial is one of the best drones under $400, if not the top choice.