As artists, we spend hours tweaking and finessing our works so that they meet our expectations. So, we owe it to ourselves to give our presentation just as much consideration as our execution. That is why, regardless of your field of expertise, you should look into the best printers for art prints.
Maybe you haven't given it much thought in the past beyond shipping your files out to a private studio or print company. However, if you're serious about your craft, you should know that giving the job to someone else relinquishes some of your control over the work.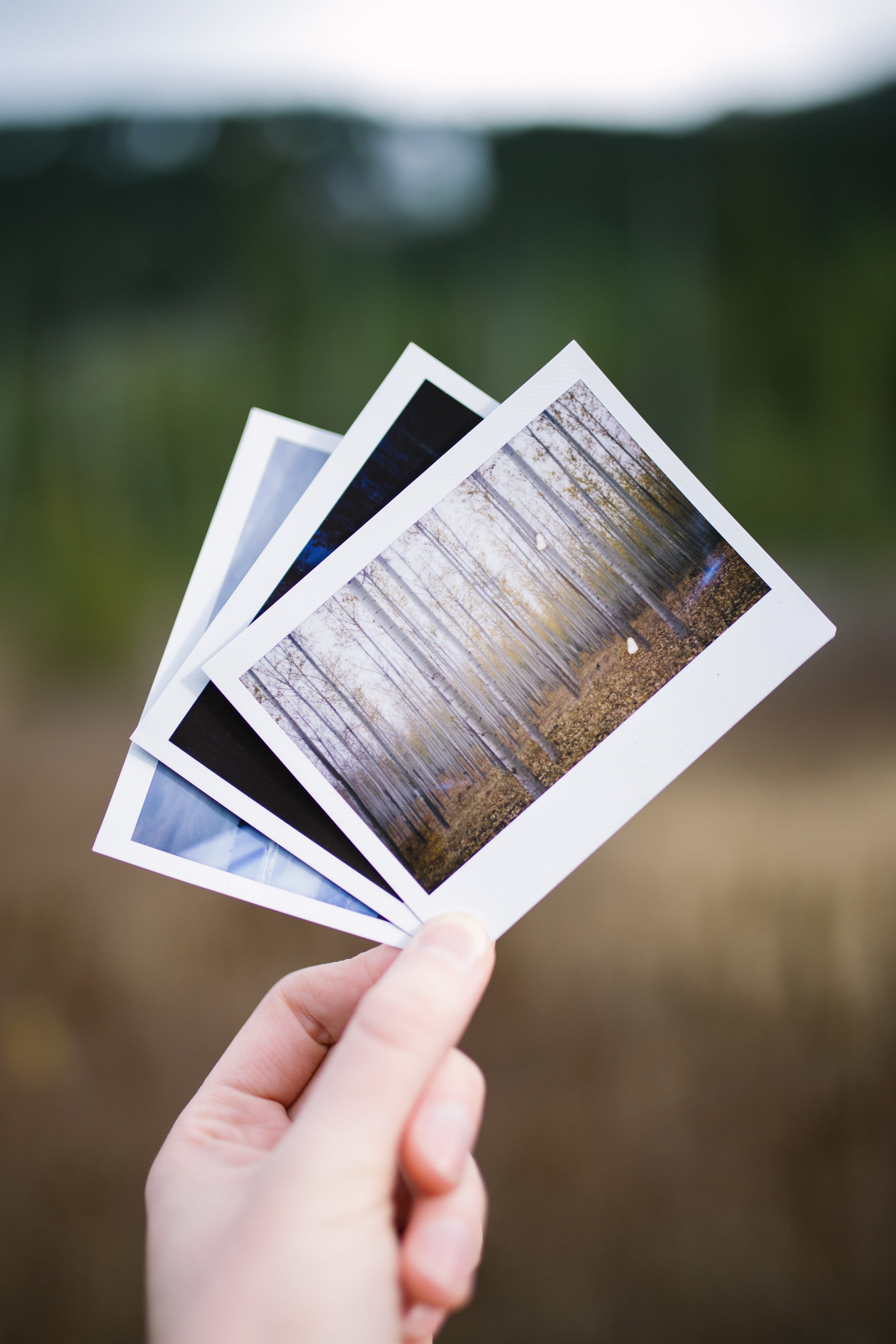 Taking on the task of printing may seem a little daunting at first. But, in truth, it's a great way to perfect your photos, graphics, or reproductions. We've got everything you need to know to get started, as well as our takes of the best options around.
When you buy through links on our site, we may earn a commission at no cost to you. We evaluate products independently. Commissions do not affect our evaluations.
What Do Artists Want in a Printer?
There's a lot that goes into determining the best printers for artists. In making our choices, here are a few factors we took into consideration:
Color Accuracy: Even if a printer is perfect in every other way, what good is it if it can't accurately reproduce the tones and colors of your artwork?
Ink Longevity: Paper choice plays a big role in how long your print will last. However, it's equally important that your printer takes ink that can last the test of time.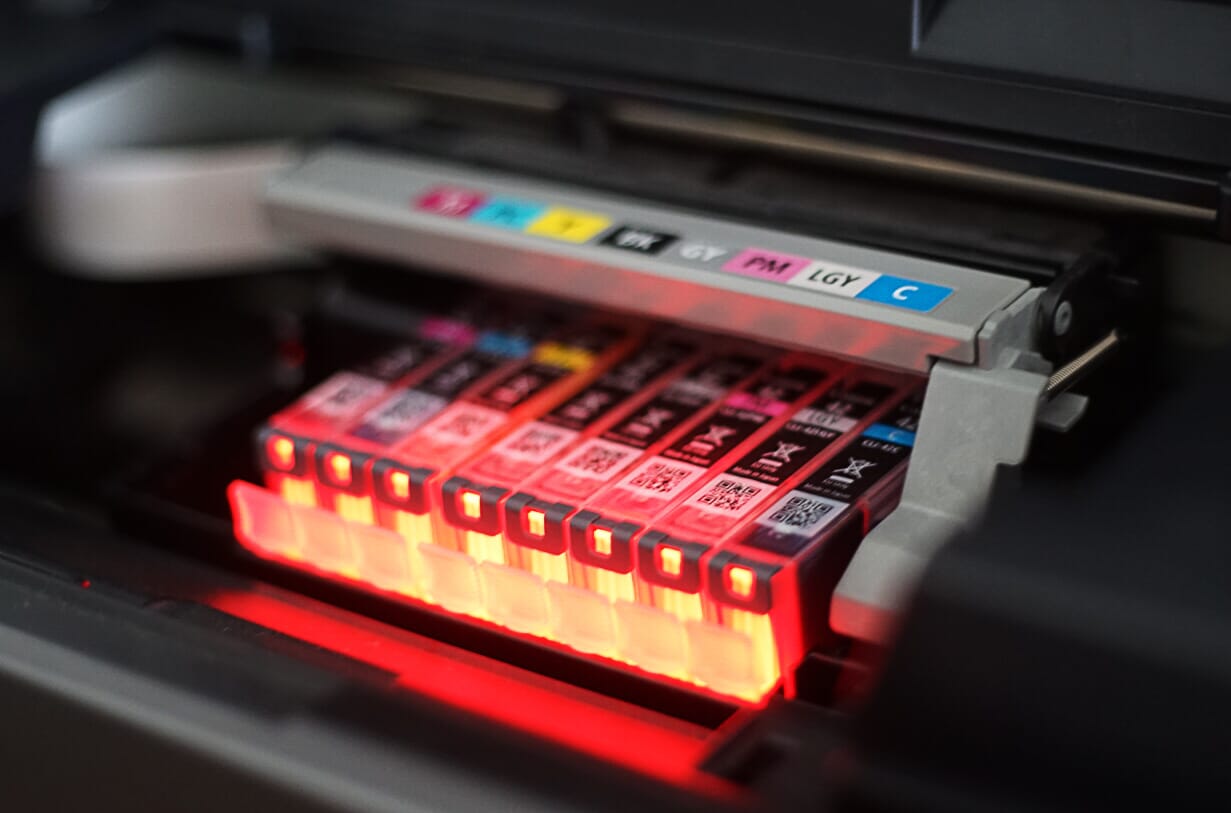 Sizing Capabilities: Before falling in love with a printer, make sure that it's capable of making prints large enough for presentation (or whatever your needs happen to be).
Affordable Pricing: This isn't limited to the initial acquisition cost listed on your printer's price tag. It's also important to consider each device's estimated lifespan, as well as the cost of refilling ink tanks.
Size Considerations: There are large format printers out there capable of making truly massive prints. However, we limited today's search for printers that could feasibly live on a desk in a home studio.
Ease of Use: For obvious reasons.
Acceptable Print Speed: No one wants to spend their entire day waiting on print production, especially if you are tweaking to create the perfect print. Keep in mind that printers designed to print photos and graphics generally move much slower than those used to produce documents.
Customer Support: If you have ever used a printer before, you'll know that facing an issue is not an issue of if rather than when. And when your printer does leave you stumped, it's worth it to have someone that can guide you through fixing your device.
Images from Amazon
Canon PIXMA Pro-100
Our Pick
The best all around printer.
Canon PIXMA iP8720
Best Budget
Compromise on price without comrpomising on quality.
Brother HL-L8260CDWB
A nifty laser printer for your test prints.
Canon imagePROGRAF TA-20
A wide format printer for those ultra-sized artworks.
Epson Expression Premium XP-7100
A multitasking brilliant beast.
Epson SureColor P900
Absolutely exceptional dynamic range.
1. Canon PIXMA Pro-100
Our Pick
A tried-and-true printer for photographers
This is a balanced choice that performs well even after years of use.
Pros
Great ease of use
Prints up to 13″ x 19″
Includes an 8-ink dye system and an accurate color reproduction system
Cons
One the pricier side
Full disclosure: it is my firm opinion that printers are among the most frustrating devices ever invented. With that out of the way, I can personally attest to the quality of the Canon PIXMA Pro-100. It's what I've been using in my home studio/office for the past four years, and I've come to love it.
It couldn't be much easier to use. It has a grand total of two buttons, and all that I need to do to get started is plug in my computer via Hi-speed USB and launch my print in Photoshop.
My home office isn't much to brag over, but it wouldn't be complete without my PIXMA Pro-100
What's more, it's great at what it does. Canon's FINE technology uses 6000+ nozzles to apply microscopic pigment droplets. In turn, this produces smooth transitions and ultra-fine details. Though I use my PIXMA primarily for photography work, it's fully capable of rendering any art beautifully.
The Pixma Pro 100 utilizes eight CLI-42 ink tanks. You can purchase them in a convenient bundle pack, or order each tank individually on an as-needed basis.
Refilling my printer costs about $100, although the price does fluctuate. I recommend using a price tracker like Honey to ensure that you're getting the best possible deal. While it is a fair chunk of change, it's not a horrible price for a professional inkjet printer. What's more, each cartridge has lasted me about 6-9 months, meaning that I don't have to replenish too often.
2. Canon PIXMA iP8720
Best Budget
Art Prints Made Easy
This model boasts the lowest ticket price and upkeep fee of today's bunch, but this printer is much more than a bargain.
Pros
Excellent budget price
Compact size
Affordable to run
Cons
Lacks some tonal range of more expensive printers
The hard truth about printing – whether at home or at a professional studio – is that it's expensive. None of the products featured today are cheap by any stretch of the imagination. However, the Canon PIXMA iP8720 sports a pretty reasonable price tag without cutting too many corners.
Much of what makes the Canon PIXMA Pro-100 a great printer also applies to the Canon PIXMA iP8720. Though it's got a smaller tonal range, it uses the same FINE technology to create incredibly high-resolution prints.
One advantage that the Canon PIXMA iP8720 has over its competition is its compact size. Weighing just 18.6 lbs, it's less than half the size of the PIXMA. When printing at home with a limited amount of space, the small size makes a significant difference.
The iP8720 utilizes six ink tanks in total. Five of them accept CLI-251 ink (black, grey, cyan, magenta, and yellow). However, the printer also requires pigment black PGI-250 ink. Unfortunately, you'll probably need to place at least two separate orders to get all of the necessary ink to fill your printer.
The bright side? The combined ink fee is fairly low. At under $75 per refill, upkeep for the iP8720 is pretty affordable when compared to many competitors.
3. Brother HL-L8260CDWB
A Fast, Reliable Laser Printer
Its ultra fast performance and high volume capacity make it a great choice for all of the prep work that comes in between your computer screen and the gallery wall.
Pros
Great for test prints and mock-ups
Very fast print speed
Great ease of use
Cons
Less compatible print sizes
Decreased quality in comparison to comparable models
Sometimes, a high-tech, ultra-pricey precision printer isn't what an artist needs. Just as important as the final product are all the test prints and mockups that come beforehand. And that is precisely where the Brother HL-L8260CDWB comes in handy.
Aside from its blazing speed, one of the Brother's greatest assets is its convenience and overall ease of use. For instance, a color touchscreen LCD makes giving commands and receiving alerts easy and intuitive. It's also capable of making multiple single or double-sided prints in black and white or color.
Of course, there are a few aspects that the Brother HL-L8260CDWB lacks when compared to more traditional art printers. You'll see a definite decrease in print quality, and there are also less compatible print sizes to choose from. However, if you're not necessarily printing your final product, this Brother printer may be more than capable of getting the job done.
The Brother HL-L8260CDWB requires four toner cartridges in black, cyan, magenta, and yellow. Brother TN431, TN433, or TN436 are all accepted. The higher the toner number, the higher the price and print yield per cartridge.
One especially awesome aspect of this particular printer? You can activate Amazon Dash Replenishment to measure your toner levels. When it begins running low, an order for a replacement cartridge will be automatically submitted.
4. Canon imagePROGRAF TA-20
A Wide Format Printer for All
This large format printer offers indepenedent artists the opportunity to create make large-scale reproductions of their works.
Pros
Able to print large format prints
Weather resistant inks
Highly versatile
Cons
Expensive running costs
Most printers designed for home users can't handle sheet widths beyond 13″. If you're looking for something that can go a little bit larger but isn't too over-the-top, the PROGRAF TA-20 may be a suitable solution.
The TA-20's versatility easily makes it one of the best printers for art prints. Whether you're working with text, photos, or graphics, this large-format option can take it on. Unlike many of the options featured today, the TA-20 can handle roll media as well as standard sheets.
But it doesn't end there. The PROGRAF's pigment-based inks are weather-resistant, making it an ideal choice for print posters. On top of that, using the printer's Fast Mode, you can print up to 104 24×36″ sheets in as little as an hour.
Because of the TA-20's weather-resistant pigments and ability to print large sheets fast, it's an ideal choice for posters and other signage.
The imagePROGRAF TA-20 accepts five PFI-030 ink cartridges. At approximately $47 USD per tank, you can expect to pay about $235 for every refill.
Luckily, the TA-20 has a few qualities that allow you to get the most out of your ink. The sub-ink tank system allows you to change empty cartridges while the printer is in use, allowing you to get every last drop. What's more, an economy print mode may reduce your ink consumption by as much as 40 percent.
5. Epson Expression Premium XP-7100
A Multitasking Champion
It's not the fanciest option around, but for multi-tasking artists, its low price and wide range of capabilities hits a sweet spot.
Pros
An affordable printing option
Comes with built-in scanner and copier
High-capactiy ink cartidges
Cons
Limited print sizes
Epson is one of the most trusted names in printing for a reason and the Epson Expression Premium XP-7100 embodies exactly why that is. Capable of printing photographs as well as documents, this versatile machine can be whatever you need it to be. It claims to be an "All-In-One Inkjet", and it very well might be.
Though it's a bit limited in a few areas, the Epson Expression Premium XP-7100 includes a built-in scanner and copier to make up for any shortcomings.
The Epson Expression Premium XP-7100 is also capable of working with a wide range of media. Along with a standard 100-sheet input tray, there's a dedicated 20-sheet photo tray as well as a 10-sheet rear feed slot for larger prints. This Epson printer can even support banner printing up to 44″ long!
One of Epson Expression Premium XP-7100's biggest draws is its EcoTank technology. Rather than using standard ink or toner cartridges, this printer uses internal reservoirs to store more ink. Not only that, the printer is able to make up to 9000 color prints before it needs to be refilled.
EcoTank refills are available at brick-and-mortar retailers like Staples as well as online. However, you may not need to worry about a refill for a while. Every printer purchase comes stocked with a two-year supply of ink.
6. Epson SureColor P900
Best Color
Gorgeous Results Guaranteed
With the widest dynamic range of today's picks and the capacity to produce large-scale prints, there's a whole lot to love about this printer.
Pros
High quality
Good dynamic range
Large-scale printing options
Last but not least, we have the Epson SureColor P900. Featuring everything an artist could want, this inkjet is the full package. It is plenty capable of preparing any sort of exhibition-ready print you need.
In this printer, Epson takes a lot of the best aspects from our Canon selections and rolls them into one device. Like the PIXMA, the P900 produces an excellent dynamic range thanks to its ten ink printing system. Similar to the TA-20, the P900 can handle multiple media types, including roll paper thanks to an optional adaptor.
No matter what your area of expertise is, this is one printer that you can depend on to deliver awesome results. Better yet, the device itself is small and affordable enough to work in your home studio.
We've gushed over the SureColor P800 over the past few paragraphs, but before placing an order for one it's important to factor in ink prices. At around $500 per bundle pack, replenishing your supplies can really add up.
The good news? The UltraChrome HD ink utilized by the SureColor delivers some seriously superb results. Having to buy 10 ink cartridges isn't ideal, but they provide deeper and richer tones. It may not sound like much, but the side-by-side comparisons illustrate just how much a difference the right ink can make.
Which of the Best Printers for Art Prints Should You Buy?
With such grand choices on the list, what should you purchase?! Well, if color is your utmost priority, the Epson SureColor P900 is a spectacular choice with its great 10-ink system and tonal range. For the budget-conscious, the Canon PIXMA iP8720 is your winner, offering excellent quality without too many compromises. Our overall best for general fine art prints is the Canon PIXMA Pro-100, combining most everything you could possibly want into one nifty printer.
---
As an Amazon Associate, we earn from qualifying purchases. Certain content was provided "as is" from Amazon daily and is subject to change or removal at any time.