Trying to find the perfect gift for a photography lover? Are you wondering what you can get your photographer friend or relative for the holidays?
Don't worry. Photographers are easy to please – if you know what to look for. In this article, I'll share dozens of excellent photography gifts in 2023, including gear, software, accessories, and more.
Let's dive right in!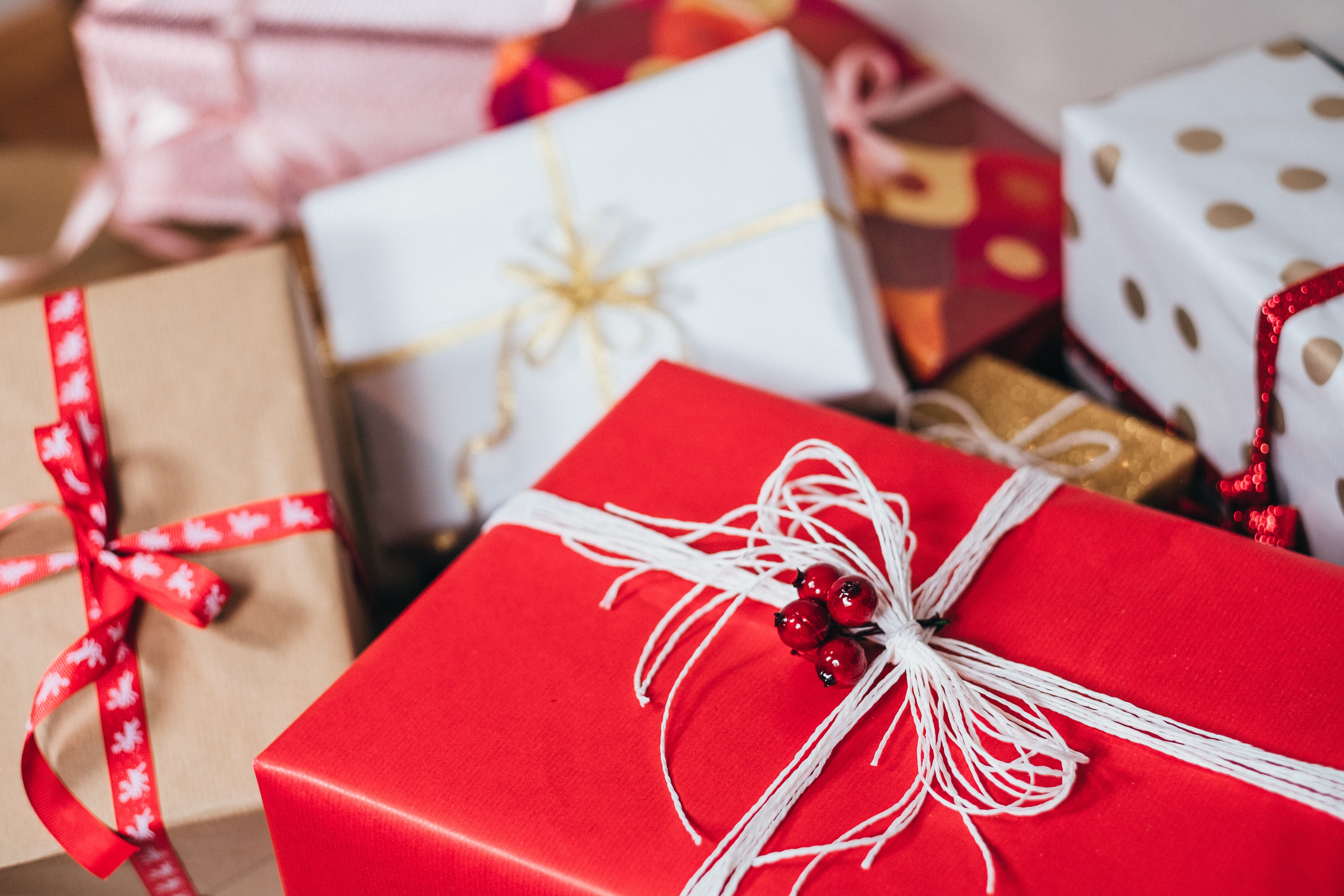 Best Gifts for Photograph Lovers:
When you buy through links on our site, we may earn a commission at no cost to you. We evaluate products independently. Commissions do not affect our evaluations.
Best Gear Gifts for Photography Lovers
One thing that's true about pretty much every photographer, ever: They love photography gear. So a foolproof gift for a photographer is a new camera, lens, or tripod.
1. A 50mm f/1.8 Prime Lens
If you're looking to give something to a photographer who only recently got started, then it's tough to go wrong with a 50mm prime lens.
50mm prime lenses are the most useful lenses out there. You can shoot portraits, close-up, nature, landscape, and street photography, plus they're extremely light and convenient to carry around. And 50mm primes are quite cheap (check out a Canon 50mm f/1.8 or a Nikon 50mm f/1.8), while still providing excellent optical quality.
2. A 70-200mm Lens
If your photographer friend already has a 50mm prime lens, the next step up is a 70-200mm lens, which will extend their flexibility as a photographer no matter their genre of choice.
Unfortunately, 70-200mm lenses can be a bit pricey. But if you're willing to pay for it, then a 70-200mm f/4 will be extremely appreciated (and a 70-200mm f/2.8 will make the gift recipient fall out of their seat, because, well, wow).
Check out the Canon 70-200mm f/4, as well as the Tamron 70-200mm f/2.8.
3. JOBY GorillaPod 3K
At some point, pretty much every photographer needs a tripod. But choosing a full-sized tripod is a tricky business, because photographers tend to be very picky.
That's where the JOBY GorillaPod comes in.
It's a small tripod that's designed to hold cameras up to 3 kg (6.6 lb) in weight. So if you're shopping for a photographer who owns a small DSLR or a small-to-medium mirrorless camera, the GorillaPod will do the trick.
4. Sony a6400
If your budget allows for a full-fledged mirrorless camera, then the Sony a6400 is a great way to go. It's packed full of useful features, like an electronic viewfinder, a tilting touchscreen, and so much more. Plus, the a6400 is nice and compact, which makes it perfect as a walkaround camera, a travel camera, or just a camera for everyday use.
Note that you can grab the Sony a6400 with a compact 16-50mm kit lens, which is a perfect starting point for photographers looking to dive headfirst into the mirrorless world.
5. Polaroid Originals 9008 OneStep 2
These days, no digital photographer worth their salt uses a Polaroid camera full-time.
But that doesn't mean they wouldn't have a lot of fun playing with one, if they got the chance.
In fact, a Polaroid camera is just the type of quirky gift many photographers would love to receive. It comes with instant gratification, plus some cool features like a flash, a self-timer, and more.
So if you're looking to give a gift to someone who likes all things photography, a Polaroid camera is a great option!
Best Accessory Gifts for Photography Lovers
In some ways, accessories are the absolute best gift you can get for a photographer. Photographers often blow their whole budget on gear, then skimp on things like bags, camera backpacks, monitors, and filters. This leaves them desperately wanting better accessories, but unable to pay for them.
That's where you come in…
6. Neewer 5-in-1 Light Reflector Kit
If you're looking to please a photographer who takes portraits, macros, or product-type shots on the go, then a light reflector kit is bound to do the trick.
The Neewer 5-in-1 light reflector kit is inexpensive, convenient, and extremely useful. It comes with multiple reflector colors, so your photography-loving friend can punch up their photos with various types of light.
Plus, the whole kit folds up into a little bag, so it's easy to transport from place to place.
7. Hadley Pro Shoulder Bag
A camera bag is something pretty much every photographer needs. After all, nobody wants to constantly carry their gear around their neck (especially if they have a lot of it!).
Of course, photographers tend to be picky about their gear bags, which is what makes the Hadley Pro such a great option.
It's well-made, featuring durable, waterproof materials and brass buckles. And it carries a decent amount of gear without going overboard; a photographer could fill it with a camera body and two lenses, perfect for a day shoot.
8. B+W Polarizing Filter
Are you looking for a photography gift for something who shoots landscapes?
If so, then a B+W circular polarizing filter may be the way to go. It's something that pretty much every serious landscape photographer wants, and it'll help them enhance their photos by deepening colors and removing reflections.
Note that more experienced landscape photographers will likely have a high-quality polarizing filter already, but beginners definitely won't.
Also note that polarizing filters come in different sizes, depending on the size of the camera lens, so you'll need to make sure that you match the filter thread size with the size of the photographer's landscape lens. If you're not sure how to broach the topic without tipping your photographer friend off about the gift, just ask them what lenses they use; any photographer will jump at the chance to tell you everything about their gear!
9. LG 27-Inch 4K UHD IPS Monitor
If you want to make sure your photographer friend thinks about your gift constantly, then try giving them the LG 27-inch 4K monitor.
This LG monitor is fairly expensive, so you'll want to make sure that it's in your budget before hitting the buy button – but the resolution is incredible, and it'll be perfect for photo editing.
10. WD 2 TB Elements Portable External Hard Drive
One of the most frustrating things about photography is how much space the photos take up. Which is why pretty much every photographer you ever meet will have a storage issue.
In other words: With the exception of professionals (who probably bit the bullet long ago and spent hundreds of dollars on a high-end storage system), photographers always need storage.
Now, you have a few options, depending on how much you want to spend. A 1 TB drive is nice, while a 2 TB drive is even better and manages to combine a reasonable price with a very helpful amount of storage space.
11. Beeway Tough Memory Card Carrying Case Holder for SD and Micro SD Cards
If you're looking to satisfy a photographer who's been shooting for a long time, an inexpensive way to start is with a Beeway memory card case.
Most experienced photographers have a lot of memory cards – and no real way to keep them orderly and safe. The cards get lost, get damaged, and create too much frustration.
That's why a memory card case will do a lot of good. And for photographers who like to do a lot of shooting outdoors, a waterproof, shockproof-type case is an especially excellent gift.
12. SanDisk Memory Cards
No photographer can capture photos without a good set of memory cards. But which should you buy?
For action photographers and photographers who shoot a lot of video, cards with a high write-speed are essential. For instance, you could go for the SD Extreme 64 GB cards, which write at 150 MB/s.
Note that you'll need to make sure you get cards that work with your photographer's camera. These days, SD cards are very popular, but some DSLRs use Compact Flash cards, and some of the really high-end cameras take XQD cards.
13. Altura Photo Professional Cleaning Kit
Camera lenses are always dirty. They get water stains. They get dusty. They get sand, grime, grit, you name it.
The same is true for cameras. The LCDs are always full of fingerprints, and the viewfinders end up full of dust and hairs.
Which is why an Altura professional cleaning kit is something that every photographer needs. And thanks to you, a photographer's gear will be cleaner than ever!
14. Wacom Intuos Wireless Graphics Tablet
These days, editing with graphics tablets is all the rage in the professional photography community. A graphics tablet lets you edit photos with great precision, which is necessary if a photographer wants to stand out in today's world.
Now, the Wacom Intuos tablet isn't the flashiest option out there, but it'll do the job, and it'll do it well. The tablet comes with a high-quality pen, an 8×5 drawing surface, and a series of Express Keys that can be programmed with useful shortcuts.
15. Aodelan Remote Shutter Release
An Aodelan remote shutter release is an invaluable tool for landscape photographers, architectural photographers, travel photographers, and more, offering the possibility of shake-free shots even when capturing the longest exposures.
Shutter releases vary in price, from the super basic (but still useful) to the high-end, slightly pricier versions that allow for the photographer to carefully time their shots. Make sure you get a shutter release that is compatible with your photographer's camera, however; some releases only work with certain camera models.
16. Endurax Camera Backpack for Outdoor Travel
With the possible exception of still life and studio photographers, everyone who owns a camera and lens kit could use a backpack.
Photography backpacks aren't just regular backpacks, though. They're designed to keep cameras, lenses, and accessories safe – with padding, compartments, and more.
The key with camera backpacks is to choose one that fits all the gear you need at one time, plus a bit of room in case you purchase some additional kit. At the same time, you don't want something so big and bulky that it becomes annoying to manage.
That's what makes the Endurax camera backpack so great. It holds a couple of DSLRs, four or so lenses, and a laptop – but it doesn't feel huge, and the backpack itself is very lightweight.
Best Software and Online Gifts for Photography Lovers
Pretty much every photographer, from beginner to professional, uses software.
(And if they don't use software, they'll appreciate the push!)
I've also added some online learning resources to the list, because photographers who already own software will appreciate learning additional tricks.
17. Adobe CC Photography Package Subscription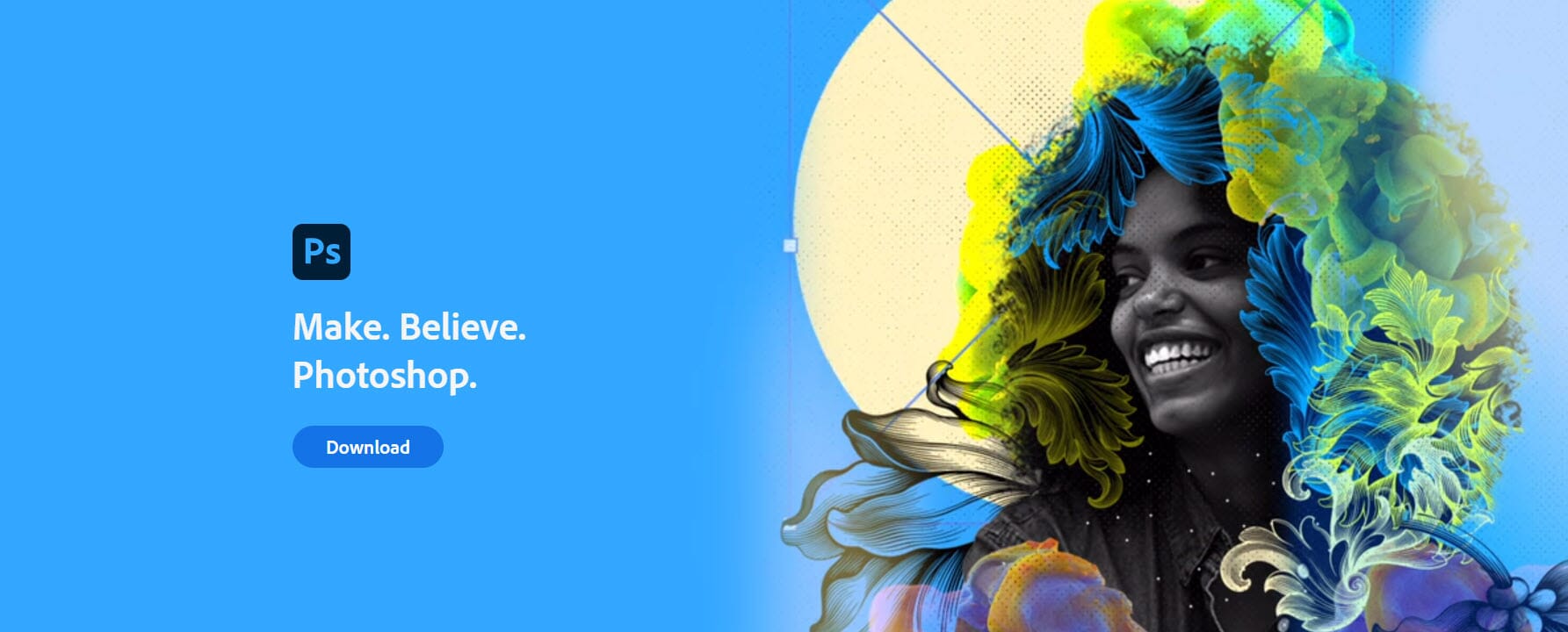 There's a reason that Adobe is the most popular company for photo editing programs: Its software is really, really good.
Adobe is the maker of both Photoshop and Lightroom, and with Adobe's Creative Cloud subscription programs, you can buy both at once (for a monthly cost of $9.99 USD, which can also be purchased as an annual plan at $120).
You'd be hard-pressed to find a serious photographer who doesn't already have an Adobe CC subscription but still wants one, so this gift is best for beginner and enthusiast photographers looking to take their image editing to the next level.
18. Squarespace Subscription

Many enthusiast photographers dream of putting together a photography website, one they can use to show their work to the world.
But most of them just don't know how to start, plus they don't want to deal with the up-front costs of buying a domain name, a theme, and a hosting plan.
That's where Squarespace comes in. Because a single Squarespace subscription deals with all of those complicated aspects, and it incorporates hosting, theme design, and a domain name all into the subscription package.
One of the great things about Squarespace is how intuitive it is, and how easily you can get a website up, running, and looking great. Plus, it's not too pricey, so the recipient shouldn't have trouble renewing the subscription the following year (unless you decide to give it to them a year from now, too!).
You can purchase a subscription on the Squarespace website.
19. ON1 Photo RAW 2022


ON1 Photo RAW 2022 is one of the most comprehensive photo editors I've ever seen, plus it just looks plain cool.
The interface is sleek and intuitive, and photographers will love the way they can toggle back and forth between preset-focused editing and more precise editing options.
Related Post: ON1 Photo RAW Review
While Photo RAW 2022 is generally considered a beginner-focused photo editor, photographers of all skill levels will appreciate the power of the software.
You can purchase an ON1 Photo RAW 2021 license on the ON1 website (for just under $100!).
20. A KelbyOne Subscription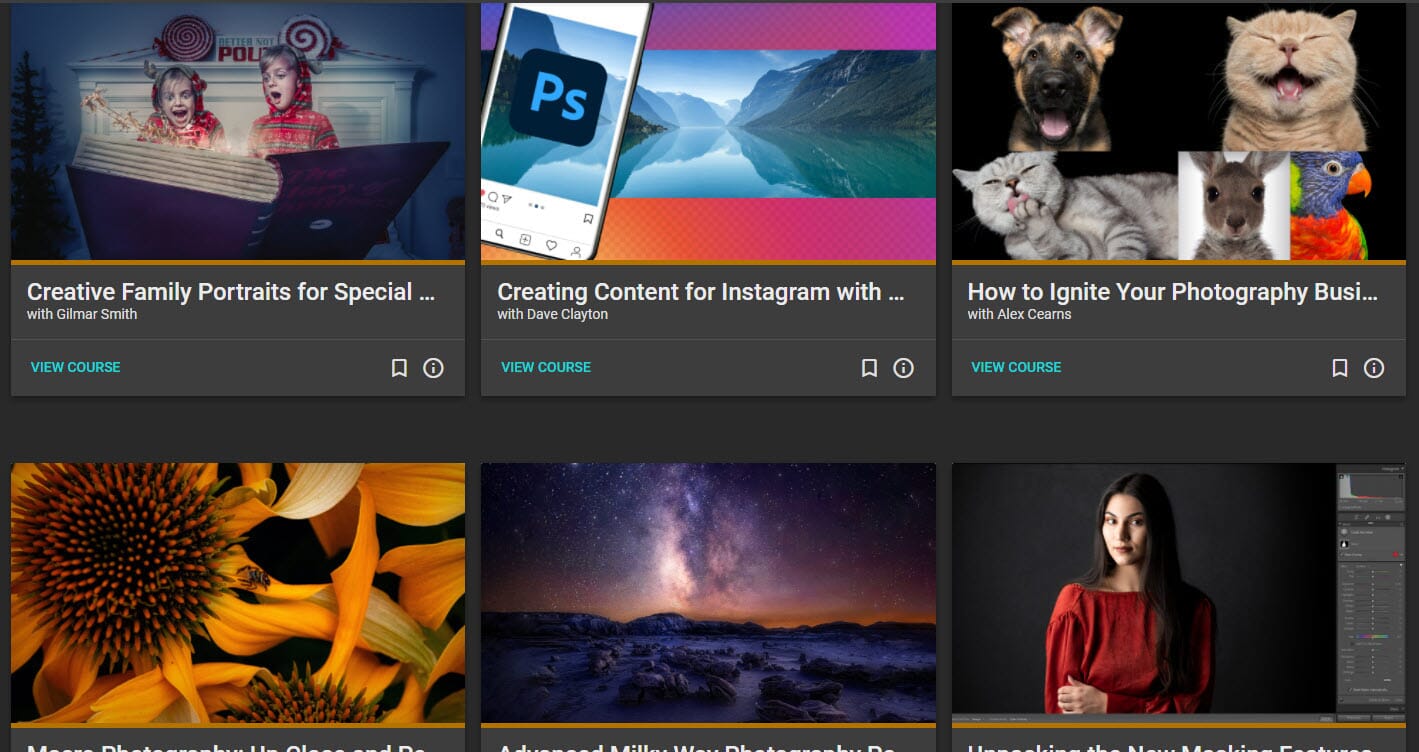 KelbyOne is, simply put, the best photography education company on the web. It offers hundreds of courses, all aimed at photographers of different levels.
For folks looking to learn about Lightroom, there's a series of excellent Lightroom courses. For folks looking to learn about landscape photography, there are some great courses on that, too. And for folks hoping to learn everything they possibly can about photography, KelbyOne will give them exactly what they need.
And because KelbyOne uses a subscription model, you pay about $10 a month for access to a library of KelbyOne courses.
You can purchase a monthly (or annual) KelbyOne subscription on the KelbyOne website.
Best Fun Photography Gifts for Enthusiasts
In this section, you'll find gifts that are fun and enjoyable. They may not be the most useful photography gifts around, but the coolness factor will make up for it!
21. Lensbaby Sol 45
The Lensbaby Sol 45 is a creative camera lens. Unlike most lenses, the goal isn't to make the whole scene sharp; instead, you're meant to blur out the surroundings while keeping the main subject in focus.
In other words, you can use the Lensbaby Sol 45 for all sorts of artistic photos. Plus, the bokeh effect is incredible.
Note that this Lensbaby is not great for photographers who love photojournalism and all things realistic. But if you're looking to satisfy a true creative, one who is always looking to try something new, then the Lensbaby Sol 45 is a great buy.
22. Outdoor Photographer Magazine Subscription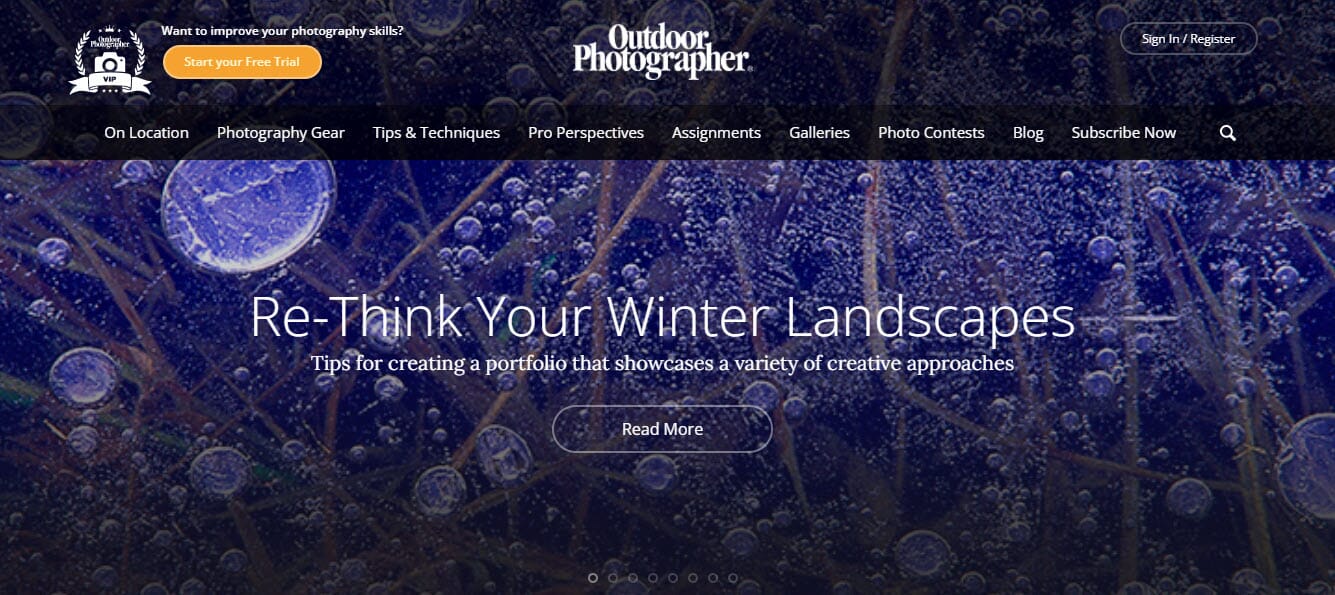 These days, print magazines are few and far between. But that doesn't mean photographers won't appreciate a subscription to a print magazine that's chock-full of stunning photos and excellent advice.
Outdoor Photographer is geared toward landscape, nature, and macro photographers, so it's not a great choice for a budding fashion shooter. But for anyone who loves to take photos outdoors, an Outdoor Photographer subscription will be much appreciated.
You can purchase an annual subscription on the Outdoor Photographer website.
23. Adobe Photoshop Shortcuts Keyboard Cover for Macs
Do you know someone who's in the process of learning Adobe Photoshop CC? Do they own a Mac?
Then get them a Photoshop shortcuts keyboard cover, which displays tons of cool Photoshop shortcut tricks and will save a lot of editing time!
It's something that pretty much any Photoshop user will appreciate, and it costs less than 20 dollars.
(And for Lightroom CC users, there's also a Lightroom version!)
24. Shutter Huggers Giraffe
Are you looking to satisfy someone who photographs children (or someone who is a big fan of plush toys)?
Then look no further than the Shutter Huggers giraffe! It's a fun little animal that goes around your camera lens, and is pretty much guaranteed to keep the attention of toddlers and children during a photoshoot. (Plus, it looks super cute!)
Note that you can also get a Shutter Huggers monkey, Dalmatian, or dinosaur, depending on the photographer's preference.
25. Magnetic Poetry Kit for Photographers
Some photographers do more than take pictures; they like to write, too. That's where this magnetic poetry kit for photographers comes in. It includes 200+ words, all of which relate to photography.
Your photographer friend will have lots of fun coming up with photography-related poems, and they'll even be able to entertain photographer guests with little magnetic poetry competitions.
26. Camera Socks
One thing that photographers won't expect from you?
These socks come for men and women, and they're very reasonably priced, too.
27. Camera Lens Mug
If you're the humorous type, then why not give the gift of laughter – with a funny, camera lens mug?
It's bound to make a photographer laugh, and it even comes with a lid shaped like a lens cap!
Cool, right?
28. Bellaa Camera Pencil Holder
Here's a fun little gift that any photographer will appreciate:
A pencil holder – in the shape of an old camera.
Sure, it's not the most exciting gift around, but it shows thought, it shows effort, and it's dead useful!
28 Gifts for Photography Lovers in 2023: Conclusion
Hopefully, you now know which gift you're going to purchase – and it's one that you're really, really excited about.
After all, there are lots of cool photography gifts on this list, from gear and software to fun toys and gadgets.
So go ahead and grab one of these items. It's bound to make a photography enthusiast smile!
What are the best holiday gifts for photography lovers?
Photographers are an easy bunch to please because they'll appreciate pretty much anything related to their passion/profession. You can look at photography-themed toys and trinkets, such as photography-focused mugs and stuffed toys that go around a lens. Or you can look at gear, such as reflectors, remote shutter releases, and even cameras and lenses. There are options at every price point, so don't feel daunted by the need to get high-end equipment, either.
What are the best gear gifts for photographers?
If you're looking to get gear for a photographer, you'll want to start by determining their current camera model. If they're using a compact (AKA point and shoot) camera, you could give them a DSLR, such as a Nikon D5600 or a mirrorless camera such as the Sony a6400.
What are the best software gifts for photographers?
I'd recommend starting with Adobe CC, which pretty much every beginner photographer will appreciate. ON1 Photo RAW is a good alternative. You could also purchase subscriptions to educational packages, such as KelbyOne; these are both great for learning all about photography software and about photography in general.
What are the best accessory gifts for photographers?
There are quite a few accessories that most photographers would love to receive. For instance, a 5-in-1 reflector will be appreciated by portrait, fashion, and macro photographers; a remote shutter release is another easy gift that many photographers would like. Other accessory gift options include camera bags, polarizing filters, and external hard drives.
---
As an Amazon Associate, we earn from qualifying purchases. Certain content was provided "as is" from Amazon daily and is subject to change or removal at any time.