Are you thinking about buying a drone, but you're struggling to understand the different price brackets?
Buying a drone for photography or videography is tough, but don't worry. In this guide, we explain how much drones cost, and we provide plenty of information to help you get started with aerial recording!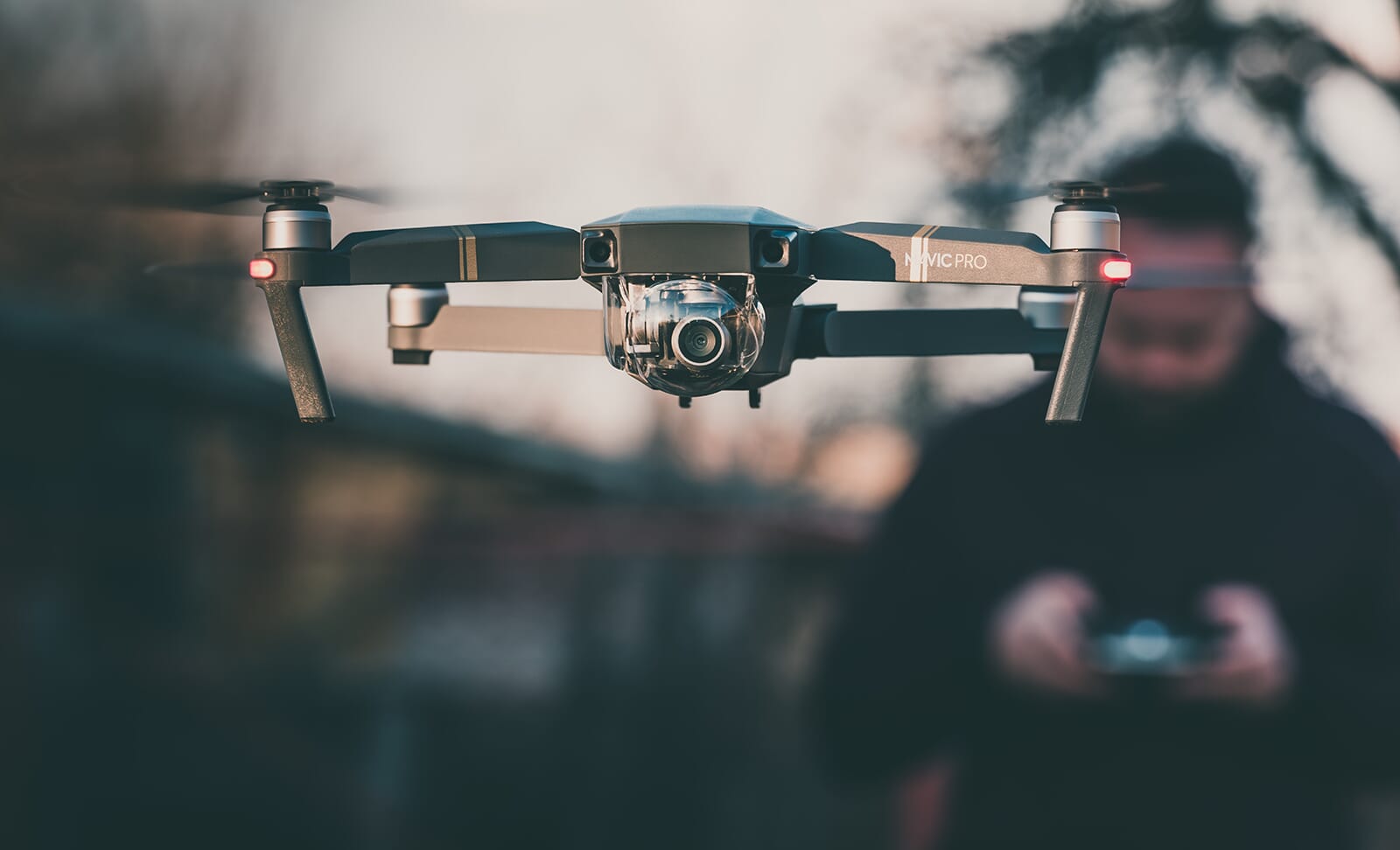 When you buy through links on our site, we may earn a commission at no cost to you. We evaluate products independently. Commissions do not affect our evaluations.
Drone Price Categories
So how much does a drone cost? It isn't a simple question! A drone for photography or videography costs between $300 and $5000, which is a huge price range.
To help you make sense of the different drone prices, we've split your options into three categories. Below, we look at what you can expect from each category, and we share some of the best current examples.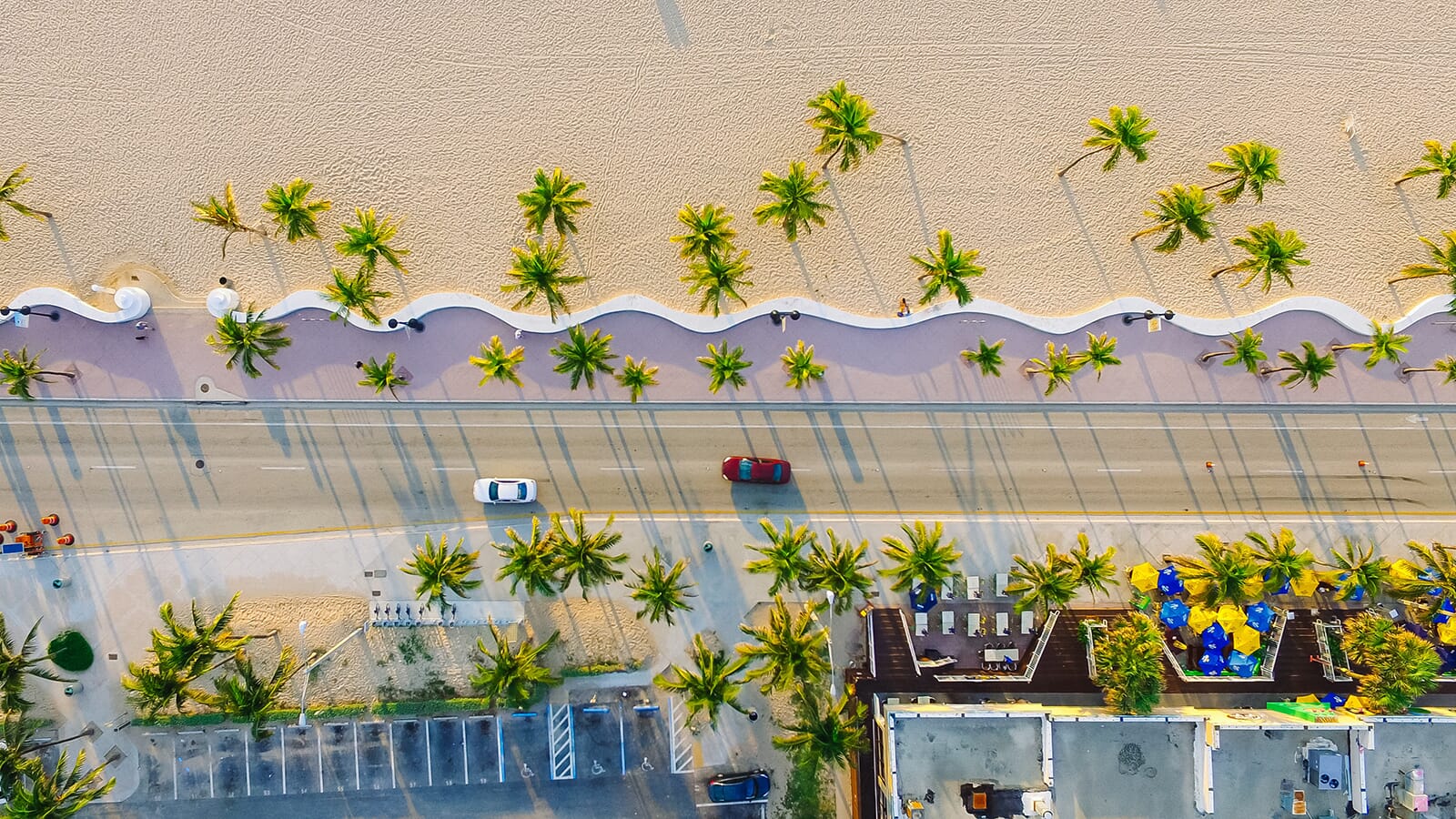 Beginner Range: $500 or Less
First, we have the range of beginner drones. Typically, you can buy one of these drones for less than $500.
Despite their budget price, these drones offer excellent features and strong image quality. You can expect 4K camera capabilities and photo resolutions of up to 20 MP.
The cheaper price of these drones is usually due to limitations on the (already excellent) drone features. For example, you can expect reduced battery life (20-30 minutes), a shorter transmission range, and a less-advanced remote control. Drones in this price bracket may also have fewer AI flight modes and fewer anti-collision sensors.
Nonetheless, the budget drones listed below are excellent starting options for photography or filming.
1. Ruko F11 Pro
Great for first-time flyers
The Ruko F11 Pro has some excellent flight features to help you learn how to control your drone.
Pros
Tap-Fly feature for smartphones
Real time FPV transmission via a 5 GHz Wi-Fi connection
4K camera quality
Cons
Doesn't have the longest control range
The Ruko F11 Pro is an impressive drone and is often listed as one of the best budget options on the market. For under $300, you get a nice FPV drone for filming with a 4K camera. The camera features a wide-angle lens and high-resolution footage at 30 FPS.
The Ruko F11 also boasts decent flight specs. It has a 2500 mAh battery that gives a flight time of up to 30 minutes. It has a maximum control range of 4000 ft/1200 m and an FPV transmission range of 1640 ft/500 m.
And the Ruko F11 Pro has a smartphone-attachable remote control, which allows for FPV flight. It also has a range of automatic flight modes. For example, you can draw a route on your smartphone screen and the drone will follow it!
2. Holy Stone HS720
Great value starter kit
The Holy Stone HS720 includes two batteries, which both give 26 minutes of flight time.
Pros
Includes two intelligent batteries
Has a good range of sensors for easy control
Transmission range of up to 3000 ft/915 m
Cons
Does not include any spare blades
Holy Stone specializes in budget and intermediate drones. The Holy Stone HS720 is a great model that makes high-resolution drone photography and filming accessible for everyone.
The drone camera captures 4K/30p footage. It also has image stabilization to help create smooth video and sharp photos.
And the HS720 includes two batteries and a remote control so you can start flying right away. We also like that it has an array of sensors to prevent collisions and to make flying easier.
3. DJI Mini SE
Great for travel videography
The DJI Mini SE is highly compact and weighs only 249 g/0.54 lb, which makes it perfect for travel.
Pros
Huge FPV transmission distance
12 MP camera with 3-axis gimbal stabilization
Also has a 4x digital zoom
Cons
Not suitable for professional-grade filming
DJI is the best-known producer of drones, and it offers two solid budget options, including the DJI Mini SE.
If you want a highly compact and lightweight drone, the DJI Mini SE is an excellent choice. It weighs only 249 g/0.54 lb, roughly the same as an apple. And it fits in the palm of a hand thanks to its foldable legs.
Despite its compact size, the Mini SE features a 12 MP camera that records 4K/30p video. The camera also has a 3-axis gimbal that greatly improves stabilization to get smooth footage and sharp photos.
We also love that this budget drone has an FPV transmission range of 10 km/6.2 mi, which is far superior to similar budget drones.
4. DJI Mini 2
Great for videography
The DJI Mini 2 has some excellent flight controls so you can capture beautifully cinematic footage.
Pros
Weighs only 249 g/0.54 lb
4K/30p recording
Includes a 3-axis motorized gimbal
Cons
Only offers 12 MP still photos
Another great DJI drone is the Mini 2. In many ways, it sets the benchmark for affordable, high-quality drones.
The DJI Mini 2 has some excellent flight features to enhance your videography. For instance, it has a range of "quick shots," single-touch flight modes that allow for different flight patterns like Dronie, Circle, Rocket, and Helix.
This compact drone has an excellent controller and an expansive transmission range. It can be used from up to 10 km/6.2 mi away and relies on the powerful Ocusync 2.0 system for stable FPV feedback.
Intermediate Range: $500-$1000
As you can see, the budget range of drones is extensive, and there are more than a few great options. However, if you are looking for something a little more powerful – but reasonably priced – the intermediate range of drones is ideal!
These drones are more expensive but do boast enhanced features. You can expect higher-resolution cameras capable of a wider range of video resolutions. And you can also expect improved transmission systems capable of far greater control distances.
1. DJI Mavic Air 2
Great for high-resolution photography
The DJI Mavic Air 2 can take 48 MP photos with its large-sensor camera.
Pros
Can record 4K/60p video
Excellent range of flying functions
High-quality controller and FPV system
Cons
Only offers a smartphone controller (no integrated screen)
The DJI Mavic Air 2 is one of the best intermediate drones available. It has it all: a compact design, a great camera, excellent controls, and superb FPV capabilities. Plus, you get all of this for less than $800.
The Mavic Air 2 offers impressive recording capabilities: it can capture 48 MP stills and record 4K/60p video. You can also expect excellent clarity and smoothness due to the 3-axis gimbal.
It also has the Ocusync 2.0 transmission system, which allows you to fly the drone up to 6.2 mi/10 km with 1080p feedback. The standard batteries last for up to 34 minutes.
The Mavic Air 2 is a solid upgrade over beginner models and certainly worth the increased cost if you want enhanced photography and video capabilities.
2. DJI FPV Combo
Great for high-octane recording
The DJI FPV Combo is a powerful drone that's perfect for fast-action recording and FPV control.
Pros
Includes high-quality FPV goggles
Records 4K/60p video
Has a Sport mode for drone racing
Cons
Photography/filming is not its primary purpose
A relatively new drone from DJI, the FPV is one of the first DJI drones to feature FPV goggles. As a result, you can pilot the drone and have an immersive experience like never before.
The FPV goggles feature an impressive 150-degree viewing angle, which makes piloting the drone a true joy. And the drone boasts an excellent camera that can record 4K/60p video.
The DJI FPV drone is meant to be used primarily for racing and fun, but it is no slouch when it comes to photography and recording. To take the experience one step further, you can even buy an optional motion control, which lets you pilot the drone with your hands.
Professional Range: $1000+
Some drones are simply incredible and specifically designed for professional-grade photography and filming. As a result, they have a much higher price tag.
These drones have outstanding cameras and a bevy of incredible features. You may also be able to swap cameras or purchase upgraded models intended for specific purposes. Professional drones usually feature superior build quality and durability, too.
You can also expect advanced flight controls as well as greater stability. Some of these drones even offer remote controls with integrated screens.
1. DJI Mavic 3
Great for professional photography
The DJI Mavic 3 boasts amazing specs and features geared toward high-end photography and filming.
Pros
High-quality Hasselblad camera
9.3 mi/15 km max transmission range
Advanced RTH system
Cons
Doesn't come with an integrated remote
The DJI Mavic 3 is possibly the best portable professional drone currently available.
It has an incredible Hasselblad camera, which packs fantastic recording and still photography capabilities. As a result, your files will have better color, contrast, and depth.
The Mavic 3 has an impressive flight time of up to 46 minutes. It also has a set of superior omnidirectional sensors for safe flying without collisions. If you can afford the high price, the DJI Mavic 3 is certainly worth it for professional-grade work.
Why Is There Such a Wide Range of Prices?
What causes the large variation in drone prices? There are many factors:
Materials of the drone chassis and arms
Quality of the camera
Flight technology and flight modes
Quality of the controller
Transmission and control distances
First, the drone materials cause price differences. For example, cheaper drones may have a plastic body and arms. In contrast, professional drones often have metal bodies and carbon fiber arms.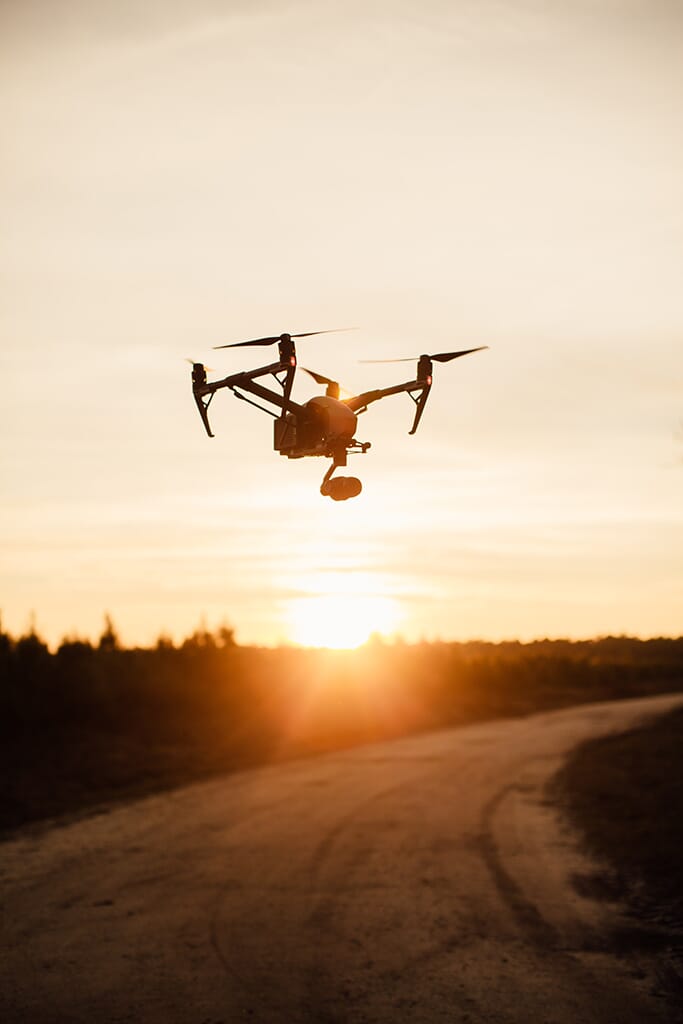 The quality of the camera also plays a huge role. Budget drones typically have lower-resolution cameras. You can expect still photo resolutions of 12-15 MP and recording capabilities up to 4K/30p. Professional drones, on the other hand, feature premium cameras that are often made by third-party manufacturers like Hasselblad. Resolutions can be extremely high, and many of these drones offer 4K/60p recording.
Flight technology and flight controls also influence drone prices. More expensive drones feature improved anti-collision sensors to prevent damage. They have more powerful motors and blades that can withstand higher wind. You can also expect intermediate and professional drones to have an array of automatic flight modes.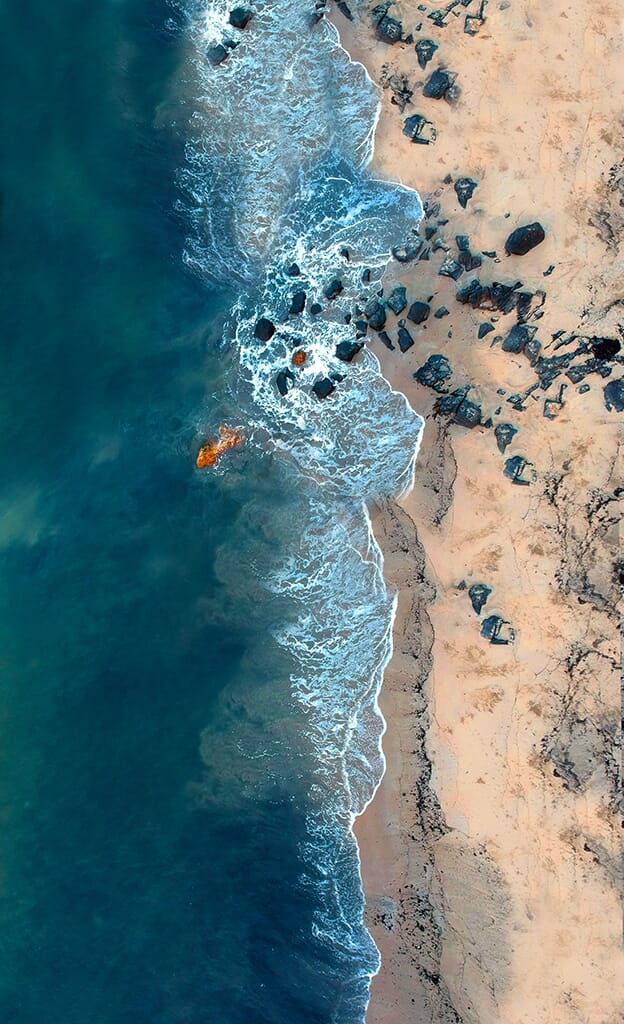 In most cases, both beginner and intermediate drones have controllers that you must use with your smartphone. You attach your smartphone to the controller, connect it, and you gain a live FPV feed to the drone camera.
These are far cheaper than fully integrated remote controls. Some professional drones feature remotes that have a built-in LED display. This means there is no need for a smartphone, but it also makes the package far more expensive.
Lastly, the FPV transmission range and control range also affects the price. With professional drones, you can expect immense transmission and control ranges; you can often operate these drones from many miles away. In contrast, budget drones tend to offer far shorter transmission and control ranges.
How to Get Started with Drone Filming or Photography
Now that we've explained how much drones cost, we can look at how to dive into drone photography and videography. This includes purchasing the right accessories, getting the right licenses, and learning to fly your drone.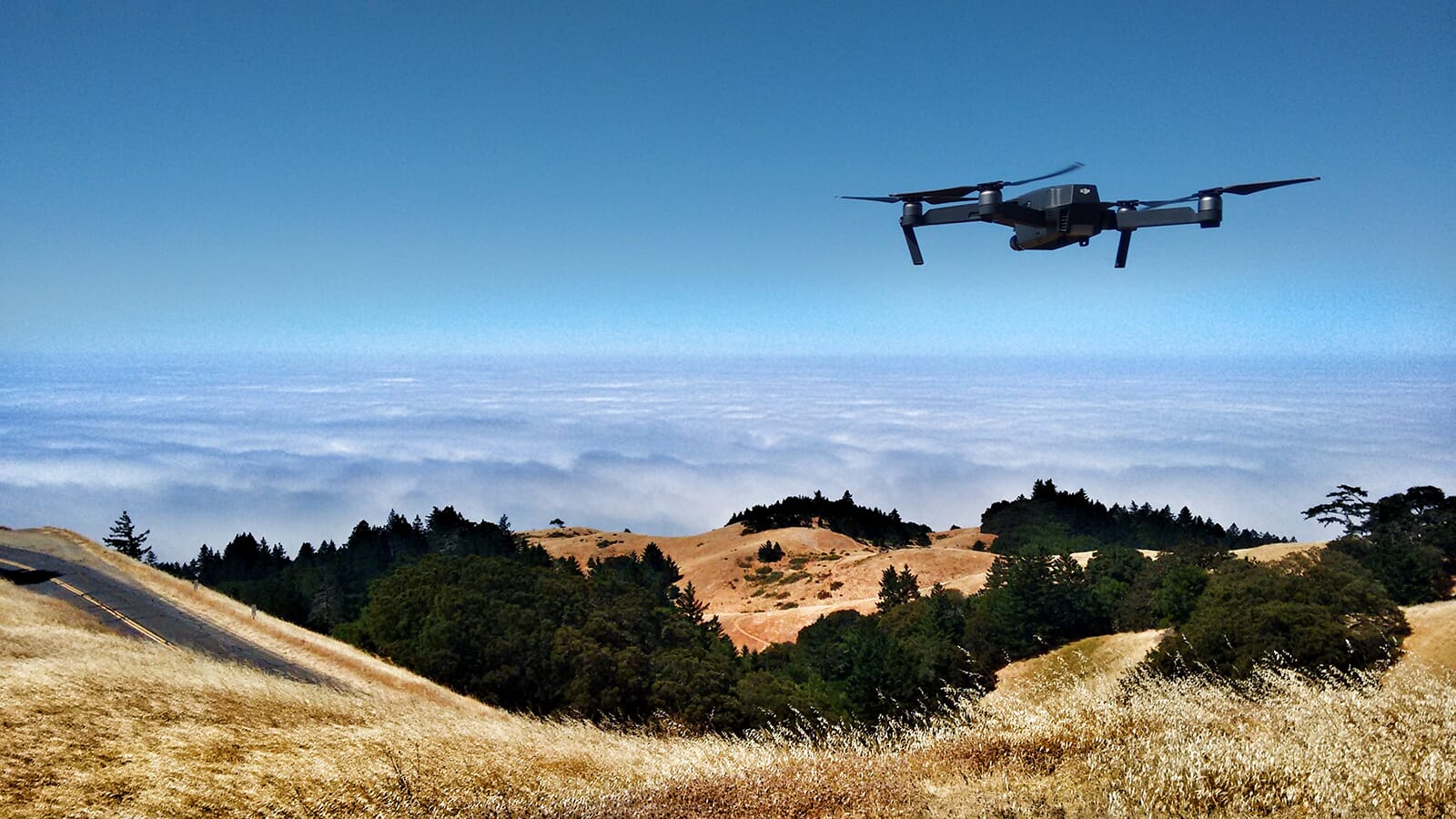 Important Accessories
Some drone packages include a range of accessories to get you started. We recommend that you obtain the following:
Spare batteries
Carrying case
Memory card
Spare blades
Two or three spare batteries are essential; they help extend your flight time and are also important in the event of an emergency or battery failure.
A carrying case helps store and move your drone. Ideally, you want a case that fits the drone as well as accessories like spare blades and batteries.
If the drone has a card slot, we recommend buying a large-capacity memory card. This will greatly boost the number of photos and length of footage you can record in a single session.
Licensing and Registration
In the US, you must register your drone if it weighs more than 0.55 lb/249 g. We advise checking the FAA website, which provides full details on registration requirements and explains the flight guidelines you must follow for recreational drone flight.
Learning to Fly Safely
When first using your drone, we advise caution. Find a large, open area with minimal obstacles.
Spend time simply learning how to fly your drone. Practice controlling it using the FPV remote. This is important so that you don't crash the drone and damage it. It is also important so that you don't harm others!
Do not do anything adventurous or difficult until you are a confident drone pilot.
Purchase a Drone and Have Fun!
You should now have a sense of how much a drone costs. As you can see, the price varies greatly, and how much you spend depends on your interests. If you want a drone for easy fun, you can pick one up for less than $500.
However, if you are serious about drone photography and videography, you ideally need to spend $1000+. This will get you a drone with a high-resolution camera and an array of powerful features.
---
Disclosure/Disclaimer: As an Amazon Associate, we earn from qualifying purchases. Certain content was provided "as is" from Amazon and is subject to change or removal at any time.