If you've been shopping around for some new prints, you might have come across Parabo Press. They have an impressive range of printing options. When we reviewed Parabo Press, we especially liked their square prints.
For this article, we take a close look at the design-forward print service, Parabo Press. We were instantly impressed with their large product selection and easy interface.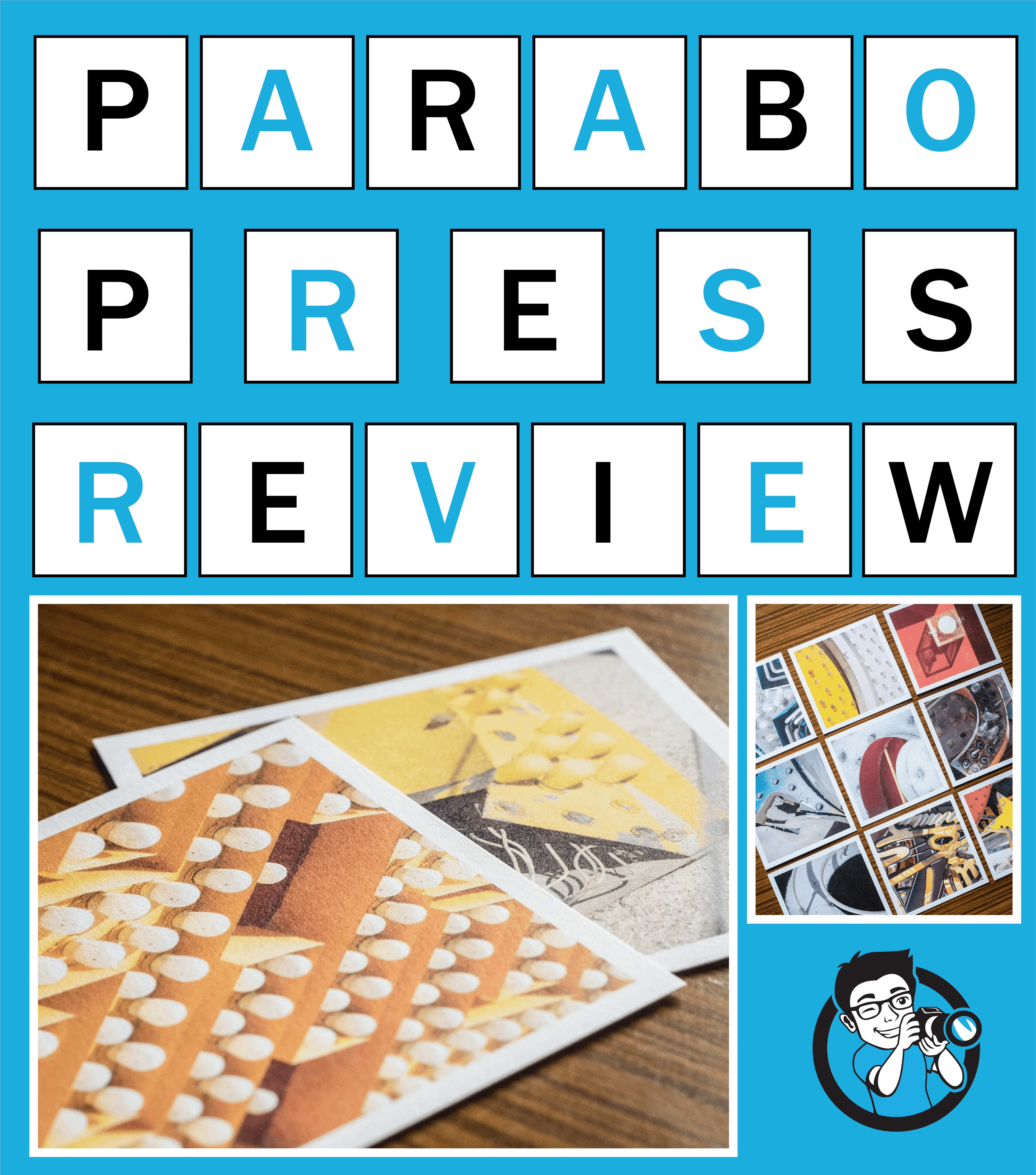 Naturally, we made a test order so we can give a full rundown on the quality of the product and customer service.
Are they worth it? Read on to find out the consensus.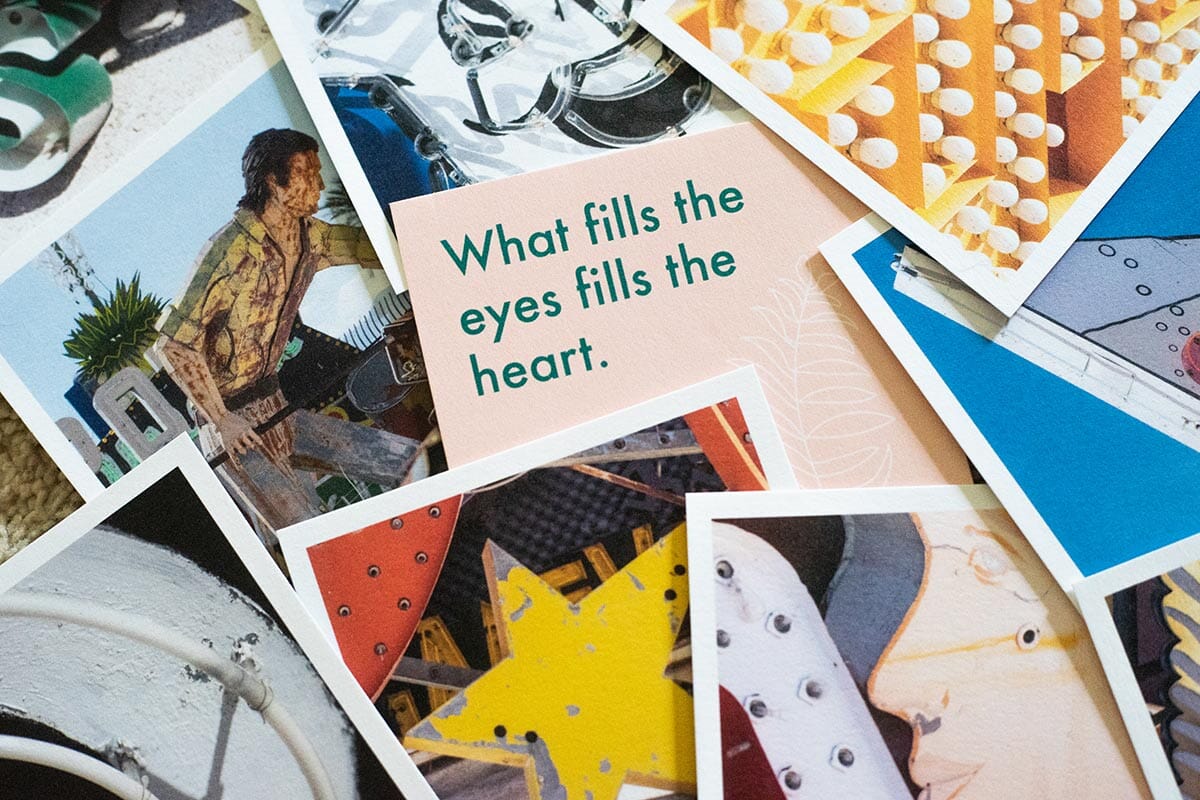 When you buy through links on our site, we may earn a commission at no cost to you. We evaluate products independently. Commissions do not affect our evaluations.
Who Is Parabo Press?
Parabo is built on the premise that even the most humble snapshot deserves to be treasured. Designed with average smartphone shots in mind, they focus on bringing clean, quality results for everyone.
The online marketplace offers photo books, unique display options, calendars, and more. They have everything from lightweight "engineer" prints to faux polaroids available.
Related Post: The Best Portable Photo Printers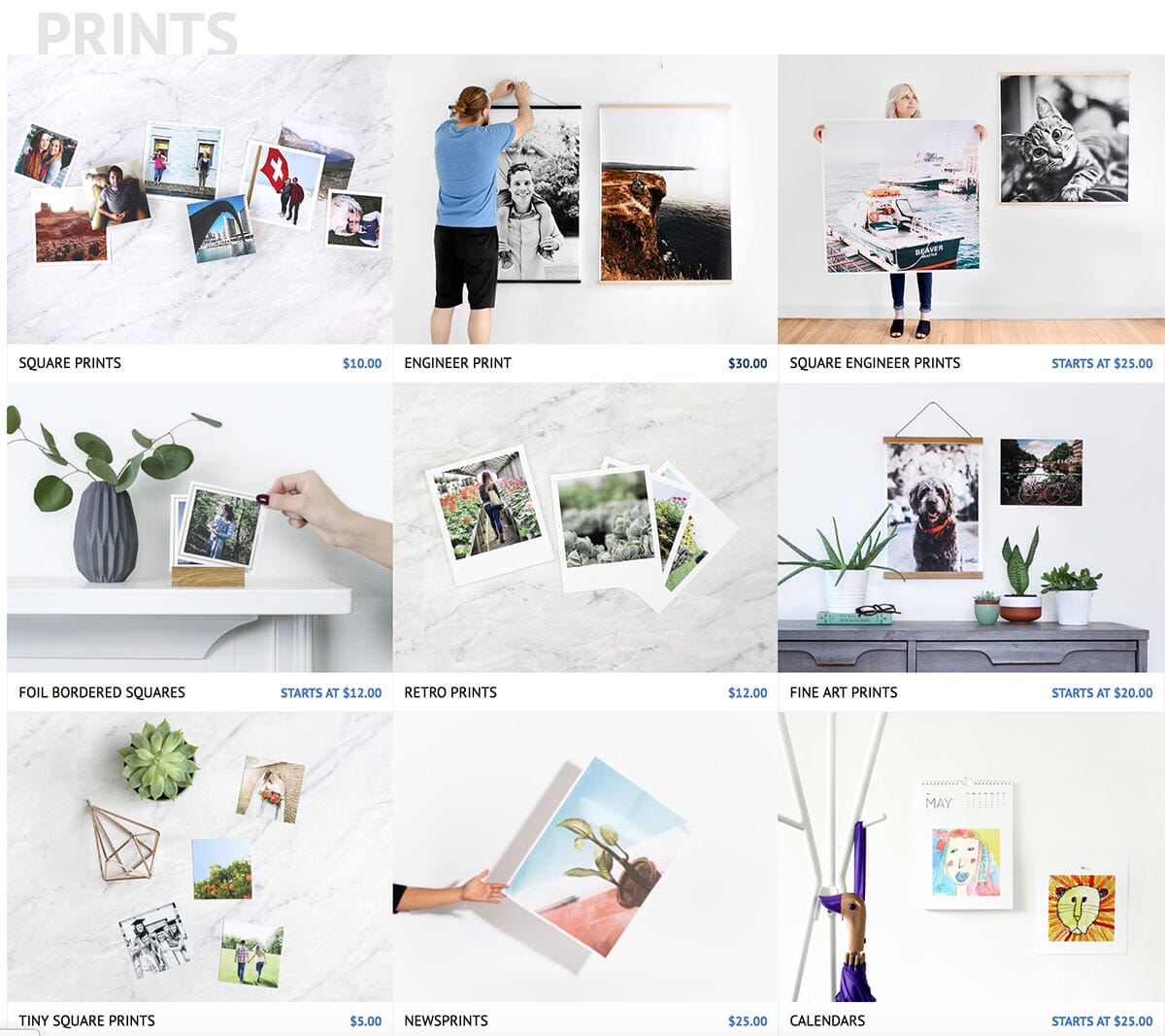 Introducing the Parabo Press Square Photo Prints
Today, we'll be reviewing Parabo Press' popular square photo prints.
We like how they sport a thick matte paper and vibrant color. These small squares are certainly intimate, yet sturdy enough to prop or pin just about anywhere.
And, at just $10 for a set of 20 prints, they're a bargain that's hard to pass up!
Related Post: How to Print Your Instagram Photos
Ordering Square Photo Prints from Parabo
The first thing to note in our review is how easy it is to order from Parabo Press.
Honestly, it's about as easy as it gets.
Submitting and sending images only took me a few minutes. That's a result of their simple, user-friendly design.
Here's what you can expect from the ordering process:
First, you'll upload your desired shots. Parabo requires you to choose a minimum of 20 pictures before letting you move forward, so those hoping for small batches are out of luck.
You can, however, add more images to your order for an additional $0.25 each.
From there, customers are prompted to "edit" their square photo prints. However, the website is simple for better or for worse.
There's very little room for customization – though you may add a white border or adjust the crop of your photograph.

That being said, be sure the tones, colors, and all other attributes are exactly to your liking before finalizing your order.
Before checking out, Parabo customers may upgrade or add to orders. Notably, you can increase the size of your prints from 4″x4″ to 5.5″x5.5″ for an extra $5 fee.
It's tempting to buy multiple photo packs. But, buyers should be aware of Parabo's additional shipping fees. Be prepared to pay extra, especially if you need your square photo prints in a hurry.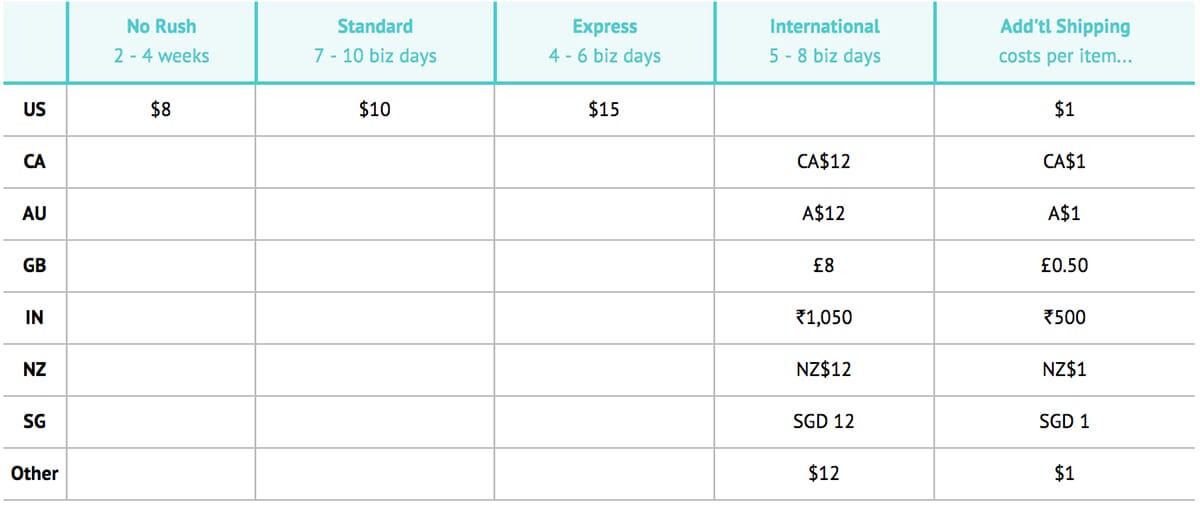 Good Customer Support Says a Lot
In a review, we don't usually get to experience the workings of customer support. However, given a slip-up, we had the opportunity. It's fair to say, Parabo Press really shines in this department.
When I contacted them, they got back to me in a matter of minutes and instantly solved my problem. No headaches involved on either end.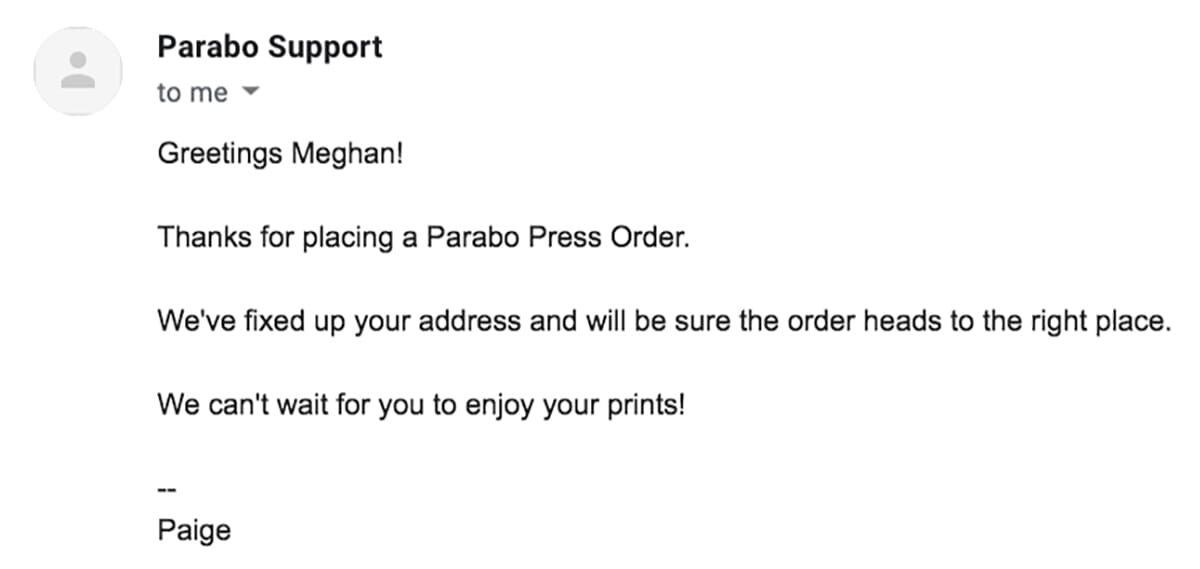 Color me impressed.
Related Post: Review of the Best Professional Photo Printing Services
Receiving My Square Photo Prints from Parabo Press
Evaluating the final product is a key aspect of any review, in the case of Parabo Press, this involved their square prints.
Since Parabo Press is a small print shop with a relatively short history, I wasn't sure exactly what to expect from them.
However, when my package arrived, both the presentation and the product impressed me.
Held together by a thick paper band, my prints arrived in pristine condition, free of tears, dents, or scratches. Also included was my last-minute purchase of a 58″ vertical magnetic photo rope, neatly wrapped and free of any snarls or tangles.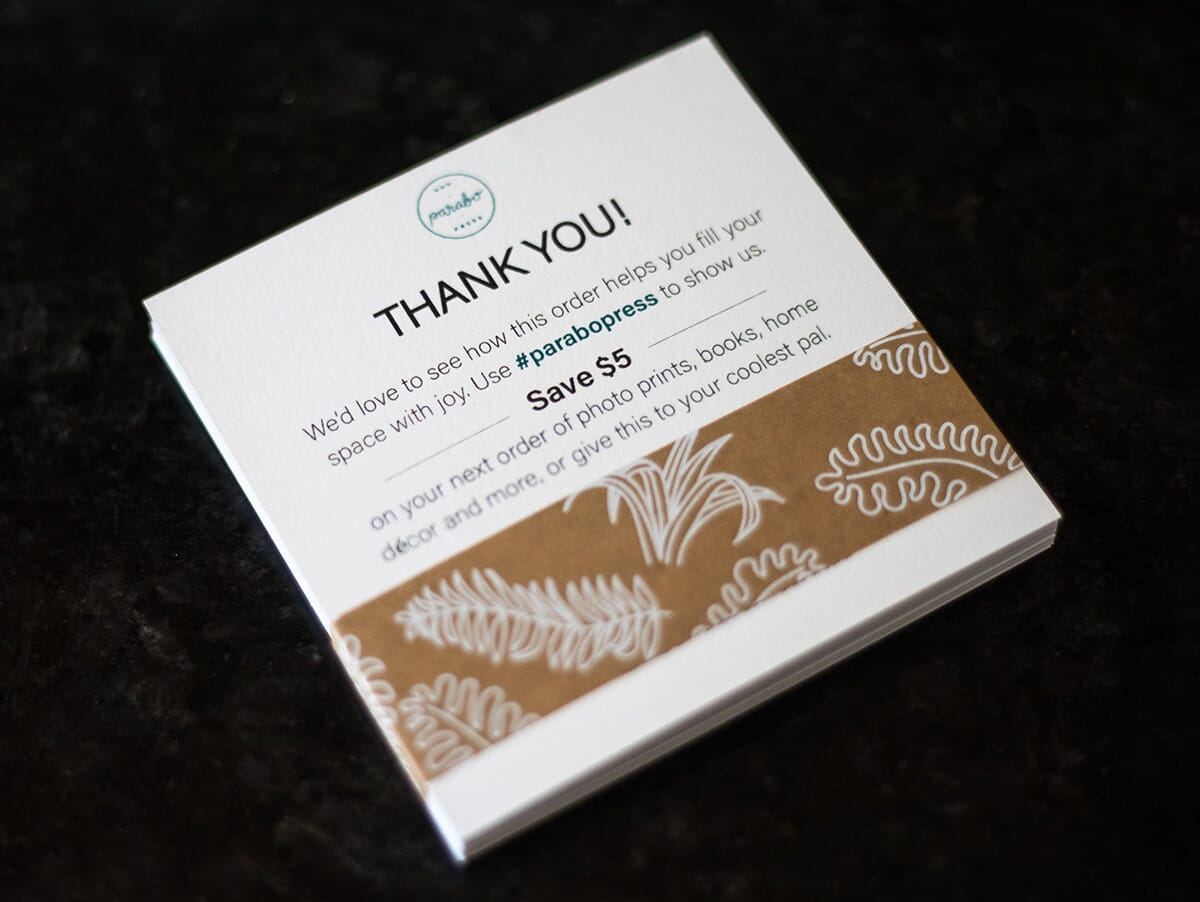 While their 20 for $10 base deal seems too inexpensive to pass up, the math actually reveals that Parabo's prices run a bit high.
However, every penny goes into materials that far surpass those of your average printer.
Parabo did a fantastic job of bringing my square photo prints to life. The colors explode off of the paper, and every shot features rich, beautiful contrast.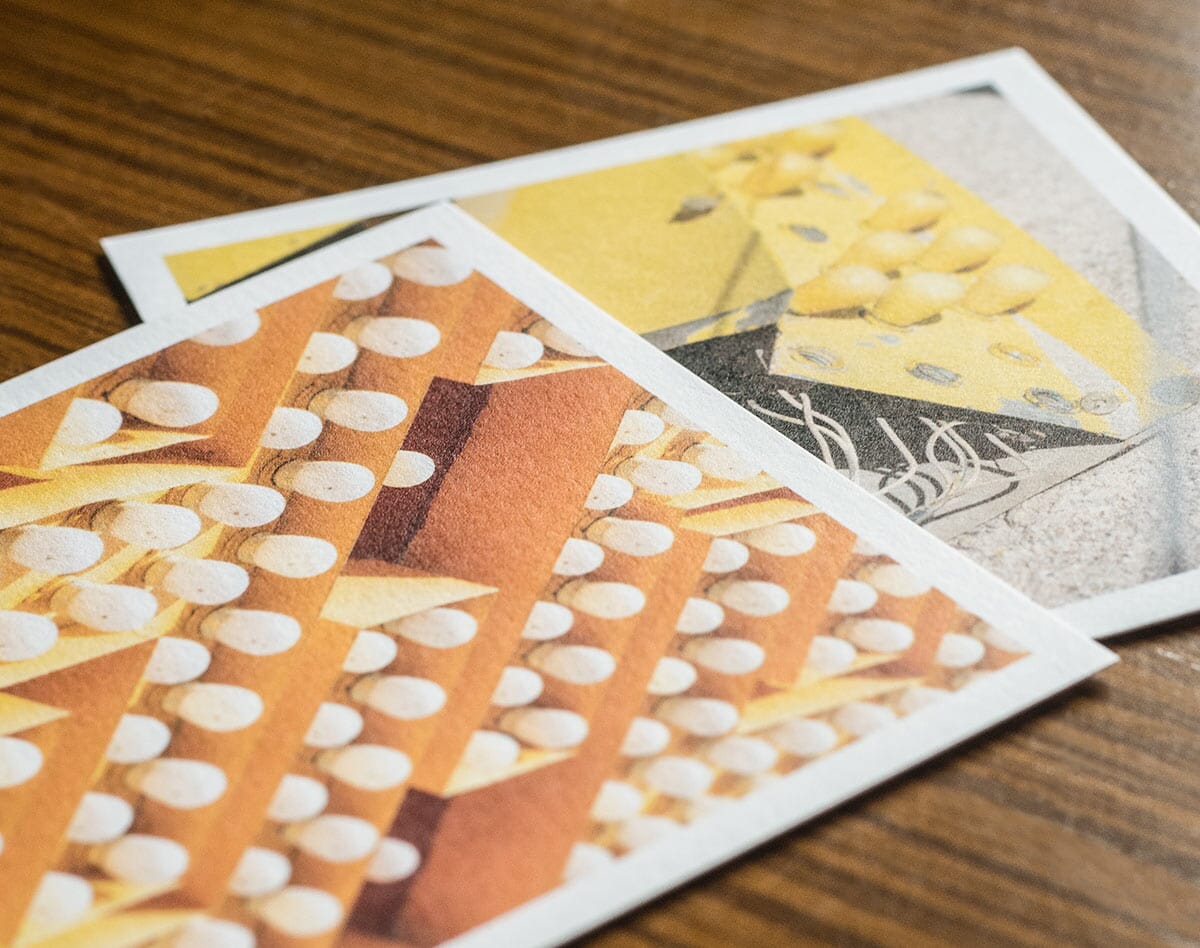 Admittedly, seeing the small paper prints fixed to walls with small pieces of tape or hanging freely by a magnet made me feel a bit anxious.
After all, ordinary paper prints rarely do well when exposed to the elements.
However, Parabo utilizes an extra-thick matte paper. It doesn't easily fold, bend, or tear. That sort of durability allows these small, sturdy prints a bit more freedom than one would normally expect.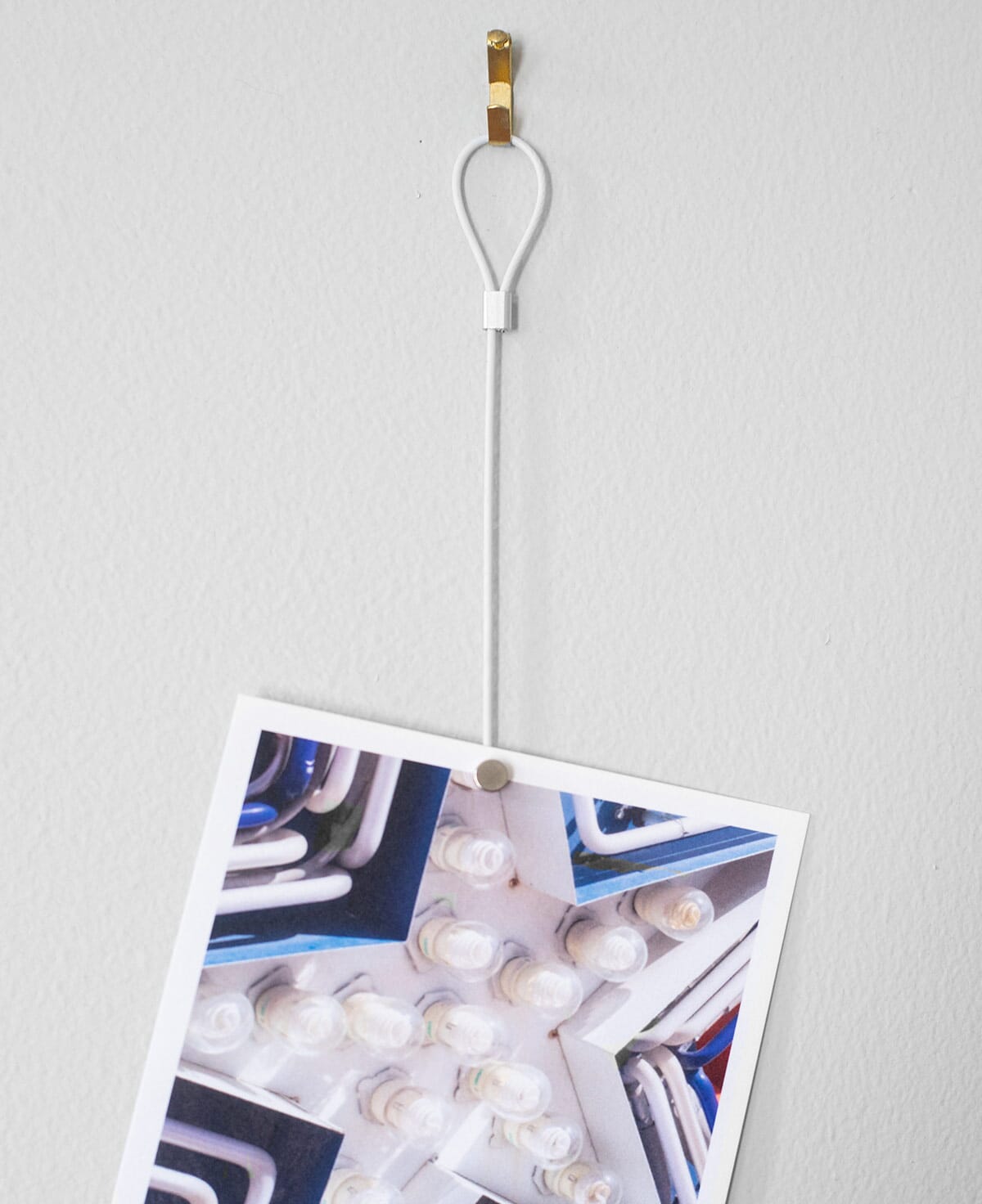 And What About the Accessories?
Despite my hesitation, the vertical photo rope proved to be the perfect means of showing off my brand new square photo prints.
I love it!
The rope includes eight powerful magnets, which secure each print with ease. Thanks to the attached loop, hanging it all up takes just a few seconds.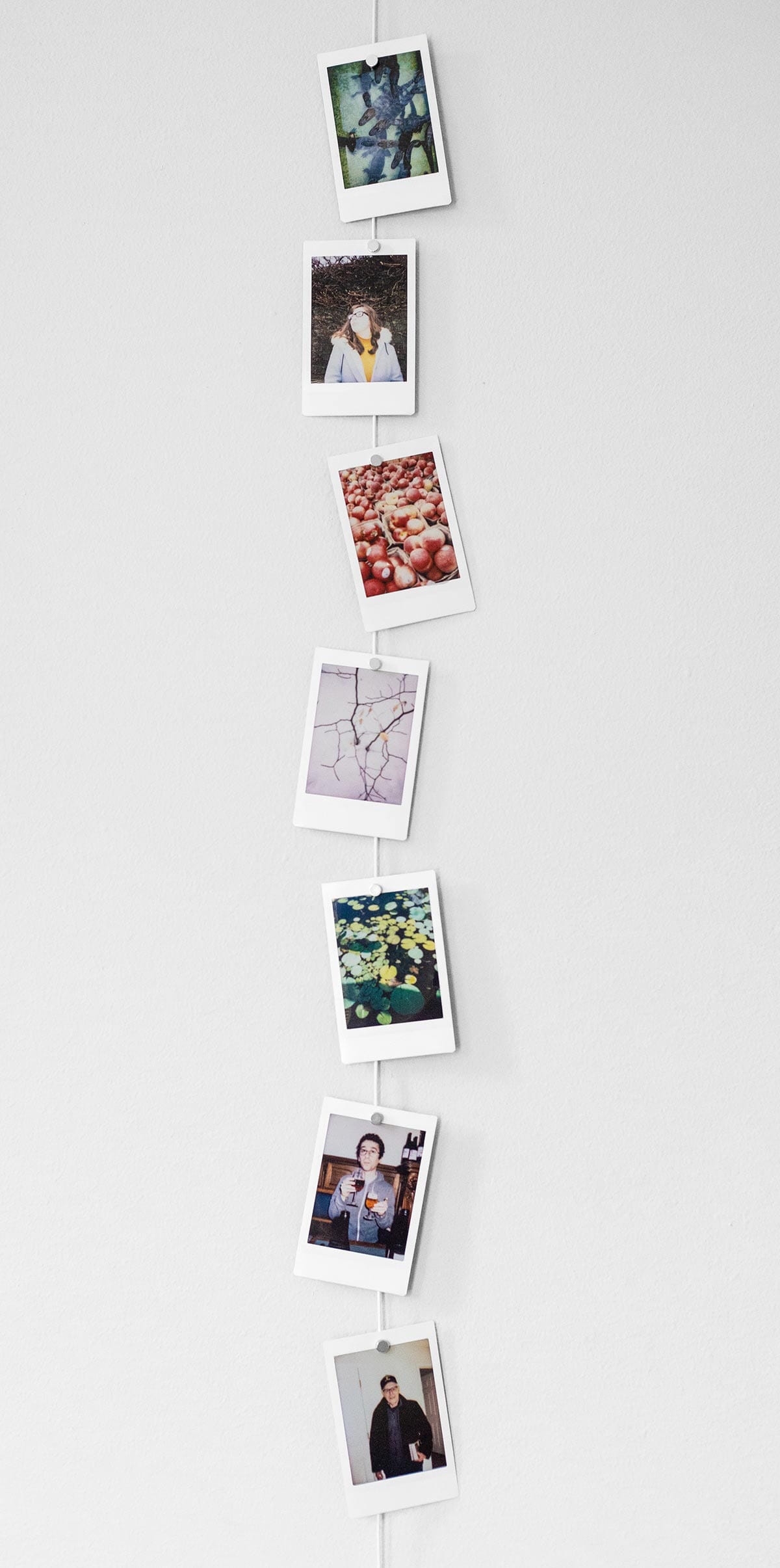 Are Parabo Press Square Photo Prints Worth It?
From the start, Parabo Press looked impressive and attractive.
having seen the flesh and blood product, we can confidently say the results are even better than we had imagined.
It's not just the cute designs or the affordable prices that won us over (though that certainly didn't hurt their case). Rather, they offer impressive matte prints that stand out despite their small size.
Related Post: How to Print Photos (Ultimate Guide)
These products aren't just a trendy Instagram extension – they're the real deal.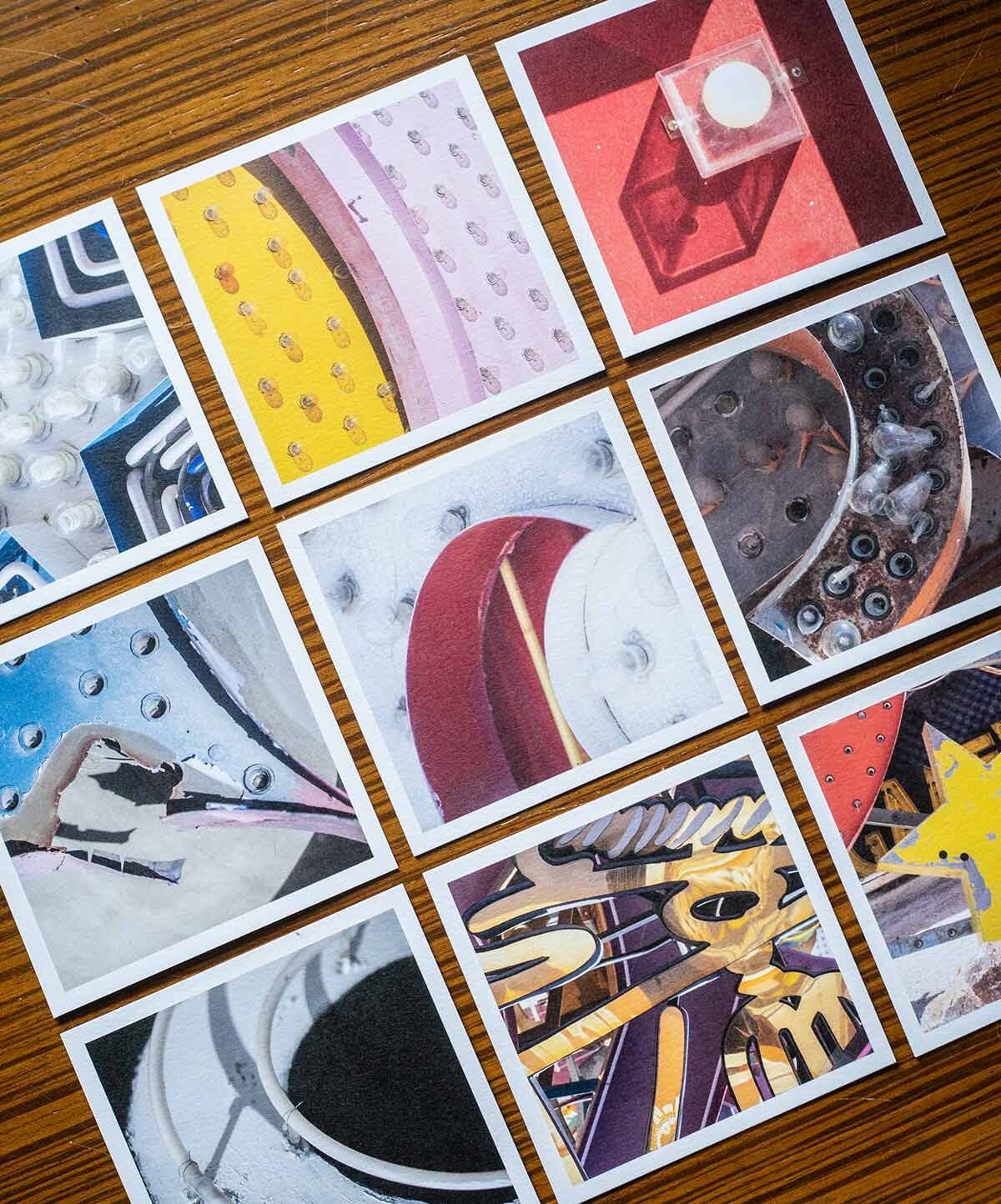 Best of all? Parabo Press offers some impressive deals on the regular. My order included a coupon for $5 off my next purchase. You can also keep an eye on sales and savings via their Twitter and Instagram feed.
When you're in need of a print or two to brighten up your surroundings, it's tempting to default to popular big brand solutions. However, the small (yet mighty) Parabo Press offers unique products that get the job done just as well.
Have you ordered from Parabo Press in the past? Tell us about your experience in the comments below.