The perfect gift for the busy people in your life: personalized photo calendars. They can be simultaneously sentimental and practical – without taking a significant chunk out of your holiday budget.
In recent years, a number of online vendors have expanded their services outside of traditional print goods to also include novelty photo gifts. As a result, there are a number of places in which you can purchase a personalized photo calendar of your own.
But not every calendar is created equally as there's a huge variance in styles, quality, and prices available.
So, where's a person to start searching for an agenda keeper of their own?
The Best Photo Calendar Printers Compared
We took the time to research some of the most talked about photo calendar printers and see what they had to offer. Coming in a variety of shapes and sizes, we cracked down to determine the high and low points from three of the top sellers.
Shutterfly vs Mixbook vs Minted
3 of the Best Personalized Photo Calendars for 2019 Compared: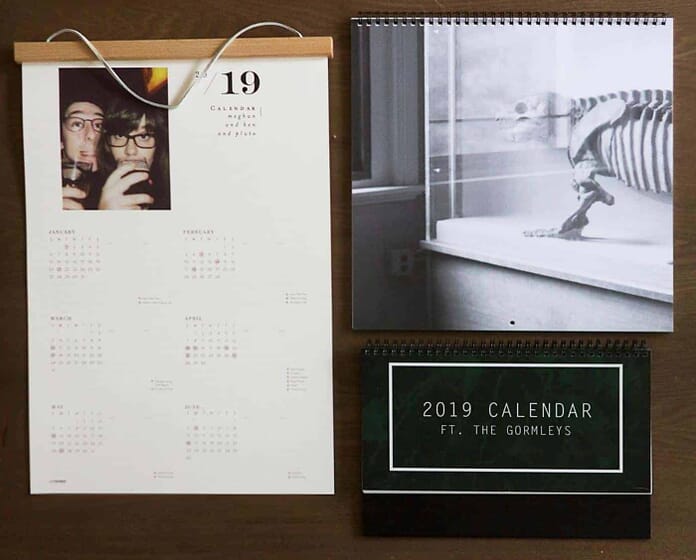 As one of the longest-operating online print retailers around, it shouldn't come as much of a surprise to learn that Shutterfly has made their fair share of personalized calendars. But longevity alone isn't enough to claim the top spot in the hearts of customers. How does their product stack up to the rest?
PROs
Most affordable calendar option on our list.
Provides a more compact alternative to traditional wall calendars.
CONs
Poor design, limited room for changing pre-existing templates.
Subpar print quality, especially when compared to other Shutterfly products.
Shutterfly: Overview
At $14.99 each, you're not going to find a better bargain for a personalized photo calendar outside of Shutterfly. Plus, if you are a new customer, read this during the month of December, and use the promo code "FREECALNEW" at the checkout, you can even get a free photo calendar).
Though I might have preferred something a bit smaller, their desk calendar is without a doubt a handy and unobtrusive alternative to the traditional hanging wall calendar. For those working in cubicles, dwelling in small studio apartments, or otherwise short on space, it's an excellent scheduling solution.
When testing out this product, I opted to scan in some holiday polaroids I shot of my extended family members last year. In the past, Shutterfly has delivered some outstanding results, so I had high hopes.
Unfortunately, I immediately hit some snags when it came time to design my calendar through their online wizard. With little room for making adjustments to text and images, I wasn't able to get the polished, professional look that I was hoping for. The spacing between calendar elements was awkward at best, and without the ability to move text boxes or change the typeface, I felt relatively restricted when it came to improving my final product.
Related Post: Best Photo Books Compared
When my calendar arrived, the overall print quality was a bit disappointing. I scanned my images at a rather high resolution. However, those efforts weren't reflected in the end product. Almost reminiscent of newspaper halftones, some of the details degraded between my computer and the printer.
Granted, I wasn't expecting a crystal clear result since I wasn't utilizing crisp digital RAW files. But, sadly, my calendar prints did not live up to the standard I had come to expect from Shutterfly.
Gripes aside, the desk calendar was certainly passable and might be a good choice for casual photographers or family historians looking to get creative with their shots.
However, there isn't a whole lot that makes it special outside of its fantastic price tag.
In all likelihood, your friends and family would likely be thrilled to receive this product.

However, perfectionists may run into mixed results working with Shutterfly.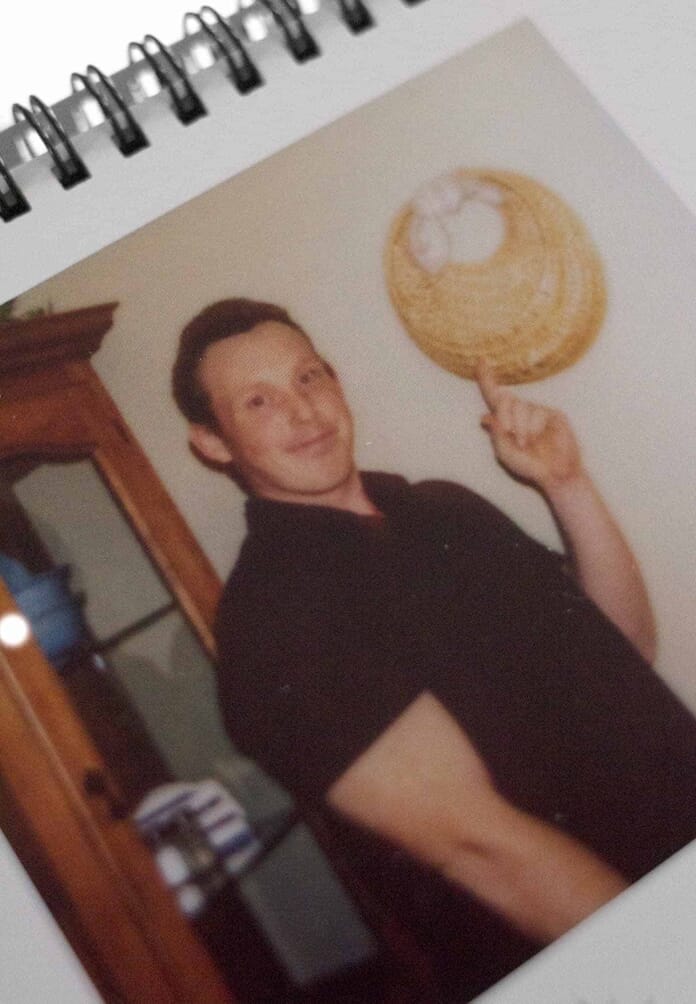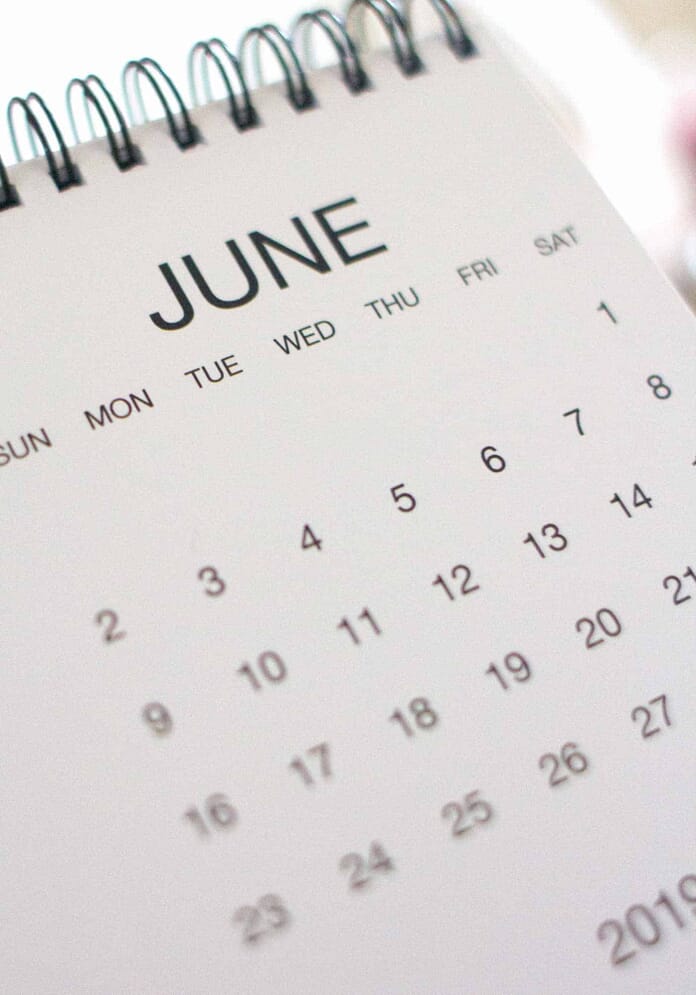 Get your Shutterfly Calendar Now
Although their name implies that these printers primarily stick to bookbinding, Mixbook has a few personalized photo calendar options of their own. Can their gifts stack up when compared to their critically acclaimed flagship product?
PROs
Beautiful printing, vibrant and striking colors
Can work well with small files if necessary
CONs
More costly option on our list.
Not many options available through Mixbook as far as sizing and style go.
Mixbook: Overview
Admittedly, I was skeptical about ordering a photo calendar from Mixbook.
Sure, I knew that they go above and beyond when it comes to making photo books. But I had never heard a peep in regards to any of their side endeavors, which I had considered sort of afterthoughts to their main business.
However, review after review that I read ranked Mixbook among the top personalized photo calendar providers. I had no choice but to give them a shot and set aside my preconceived notions.
As it turns out, the positive acclaim is well-deserved.
The wall calendar that arrived at my doorstep was breathtaking. The colors were striking without being overly saturated. Despite the fact that I hadn't forwarded particularly large JPEGs to the Mixbook printers, each and every one of my photographs looked crisp and beautiful. For those points alone, Mixbook is a contender anyone seeking out a personalized photo calendar should consider.
If you're looking for something a bit outside of the beaten path, however, you might want to search elsewhere. At the moment, Mixbook's calendar selection isn't broad. For now, they only offer square and landscape format traditional wall calendar formats, which may come as a disappointment to those looking for something with a bit more pizazz.
Related Post: Mixbook Custom Wall Calendar Detailed Review
Furthermore, quality comes at a price. My order cost $29.99, not including shipping and handling fees. Looking at price alone, there are certainly more affordable options.
However, the piece of mind that comes from knowing you're going to get a great end product is well worth the extra money for perfectionists. Plus, you may get lucky and find Mixbook coupon in their coupon section.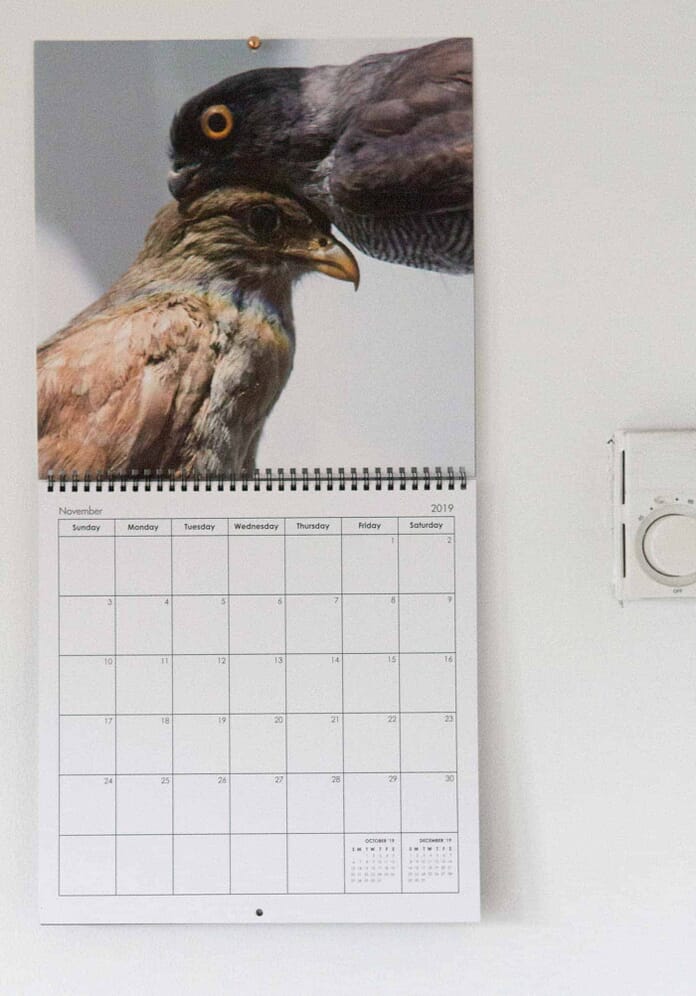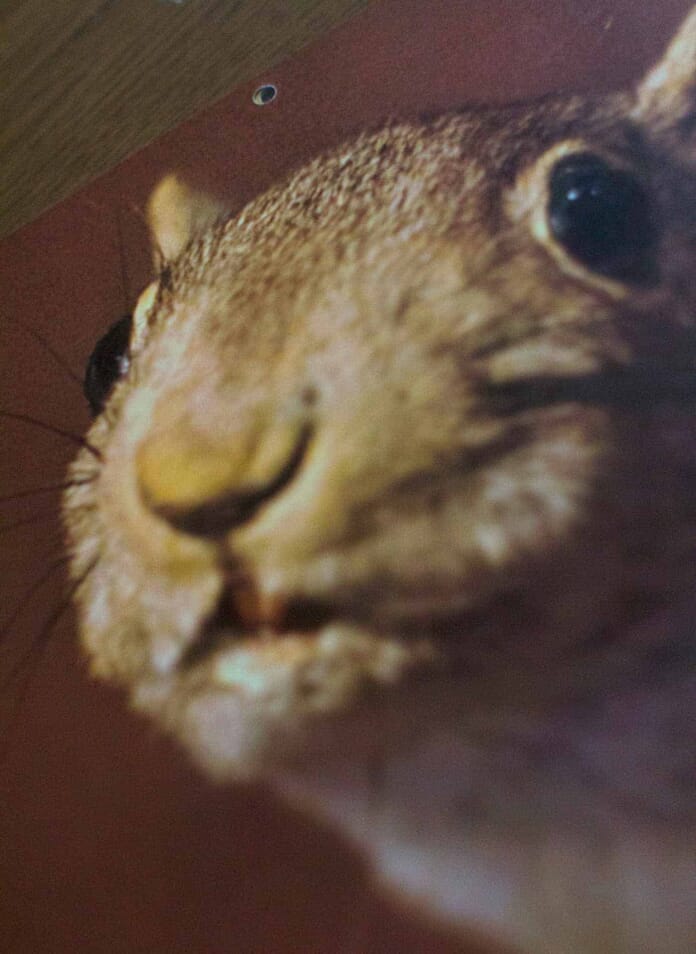 See all the Photo Calendar Options and Ongoing Deals at Mixbook
Minted doesn't have quite as much of a presence as Mixbook or Shutterfly. However, the small operation is quickly gaining traction among professionals looking for high-quality prints. Does their hanging calendar match up to the high standard the public has set for them?
PROs
Attractive design that's easy to plug images into.
Unique display is eye-catching, lovely materials used.
CONs
Not a ton of room for numerous photographs compared to other photo calendars.
Less room for personalization outside of pre-made designs.
Minted: Overview
Unlike Shutterfly and Mixbook, Minted's business model doesn't explicitly rely on photographic prints. Working with independent artists and designers, the site's mission is instead to provide attractive art and home decor that might not otherwise be available to large audiences. Considering that the company is not as photo-centric as the other providers I've included in this particular review, I was curious to see how they would handle my images.
Related Post: Best Canvas Photo Printers Compared
Just as I had with my Shutterfly order, I opted to use some personal polaroids for my hanging calendar. However, the difference in their appearance was night and day. To my surprise, Minted did a better job of replicating my images than the pros at Shutterfly.
Despite using matte paper, the tonality of my images was beautifully preserved, completely lacking the washed-out look that sometimes occurs when straying away from lusters and gloss.
With Minted, it took almost no time to get my calendar ready.
In part, this is by design. The typography and placement of text are already spot on – I spent very little time making adjustments as everything already looked amazing. In addition, the hanging calendar doesn't go by the traditional month by month format.
Rather than having to prepare and place 12-14 images, this model in particular only highlights two shots. For those looking to show off a greater collection of images, this can be a major detractor.
Though I didn't spend much time fussing around, not everyone might have the same experience. Minted is not the best choice for DIYers. There's not a whole lot of room for diversion should you be unsatisfied with some element.
At $22.00, some might consider Minted's minimalist hanging calendar to come at a steep price. However, the presentation was lovely enough that I couldn't resist hanging my order up straight away. Clearly made with care and attention to detail, it's a product and brand that's easy to fall in love with.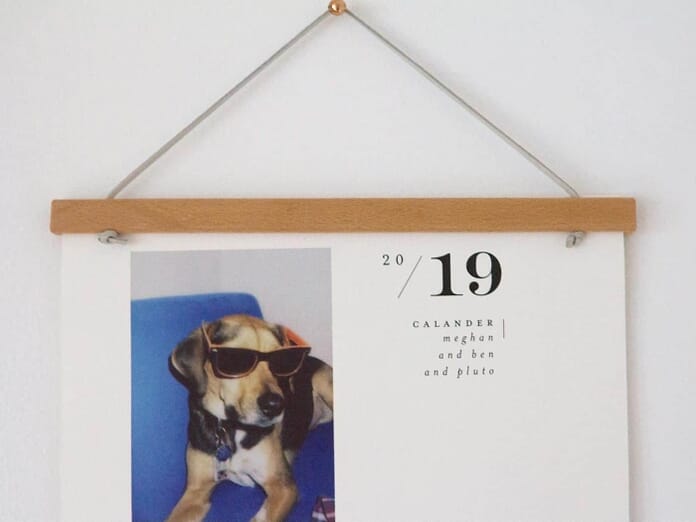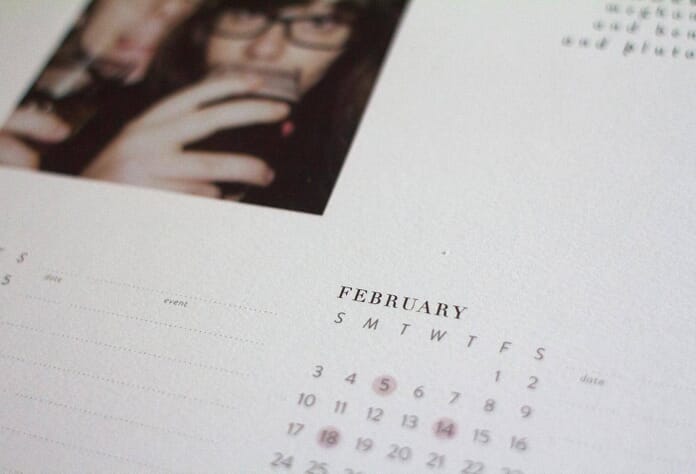 Order Your Photo Calendar at Minted
Final Verdict: Shutterfly vs Mixbook vs Minted
Unfortunately, we only had the chance to review three of the most popular personalized photo calendars out there. However, each of the options we've presented has promising aspects.
If you're restricted to a tight budget, Shutterfly is a solid choice to stick by. At just $14.99 per desk calendar, you'll be hard pressed to find an option that's more price friendly.💡Note: Shutterfly was ranked as the best photo calendar 2018 a year back by Tom's Guide.
Those interested in getting the best image quality possible are likely to gravitate toward Mixbook. Despite their reputation as on-demand photo book publishers, the printers do an excellent job of retaining image quality, showing off images prominently and proudly.
👉 For special Mixbook photo calendar prices, make sure to first have a look at the Mixbook deals and coupon section so you can get the lowest price possible when ordering your 2019 photo calendar.
For those seeking something a little bit outside the box that demands attention, Minted is a clear-cut winner. With innovative designs available in a variety of styles, they have something to suit just about any taste.
Have you ordered a calendar from any of our top picks? Did we miss your favorite vendor? Share your experience with us in the comments!