Are you trying to think of the perfect gift for that one person who is always on the go? Perhaps you might want to consider purchasing one of the best personalized photo calendars on the market! These gifts are perfect, sentimental yet practical, too. Not only that, there are options that are low-cost meaning you won't have to shell out too much cash on this perfect little gift.
But since so many printing companies offer photo calendars, you might be wondering which calendar to buy.
It's worth noting that not every calendar is created equally. There are massive fluctuations in print quality, style, and price.
So, where does a person start their search?
Lucky for you, we've got the answers. We took the time to research some of the most talked-about photo calendar printers to see what they had to offer. Listed below are the best calendar print options and a review based on our own orders from the companies.
7 of the Best Personalized Photo Calendars Compared: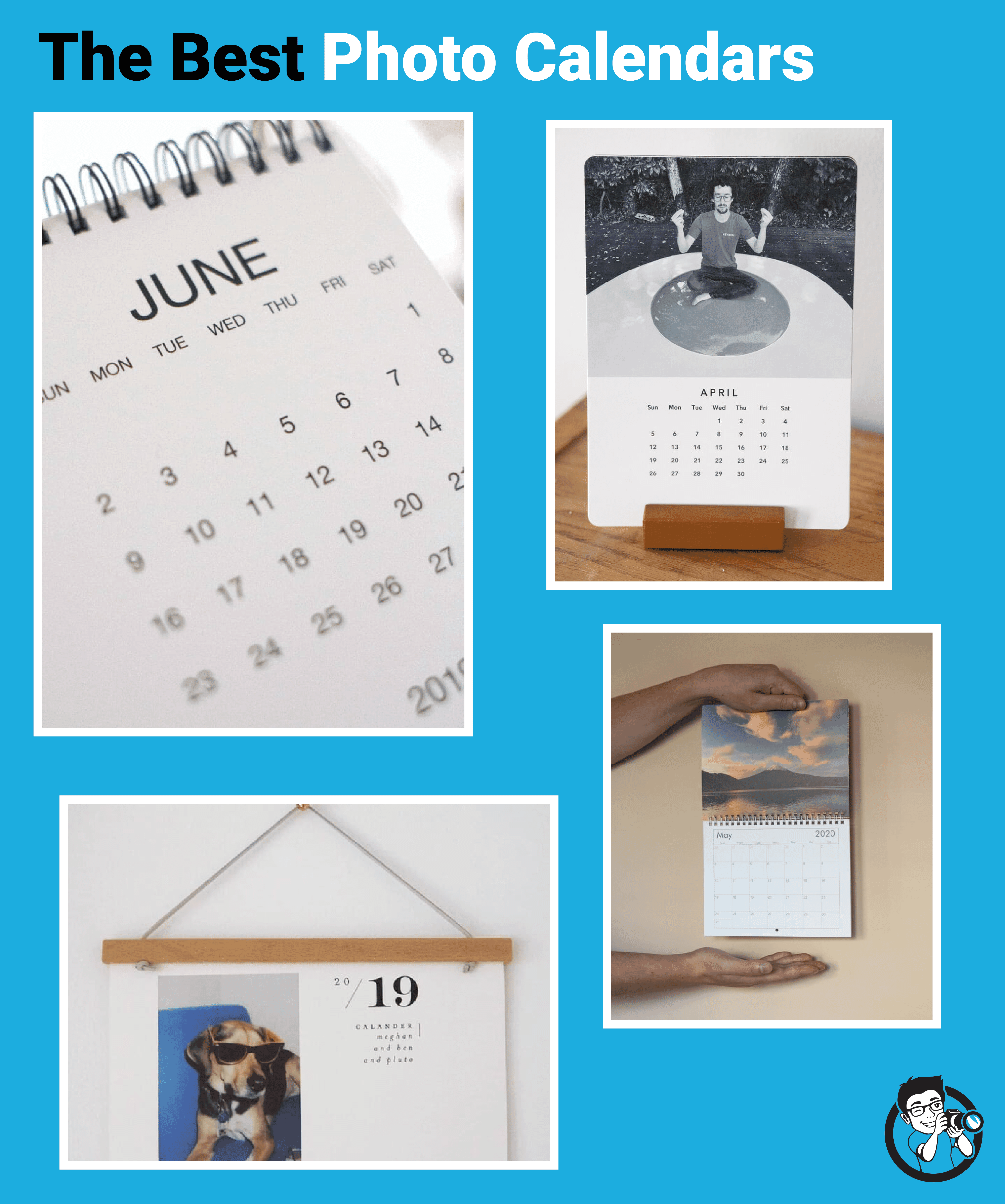 1. Shutterfly Desk Calendar
A popular choice among online print retailers, Shutterfly was one of the first companies to offer personalized photo calendars. But longevity alone isn't enough to claim the top spot in the hearts of customers. So, how does its product stack up when compared to competitors?
At $14.99 each, the Shutterfly desk calendar is the least expensive product featured in today's article.
Now, quite surprisingly, Shutterfly didn't deliver when it came to this order.
For starters, the calendar was a little too large for my liking, though it is smaller and more practical if you're short on space and don't have a place for a wall calendar.
Using the design wizard was both complex and restrictive. The end product pre-printing was clunky, misaligned, and just lacked the professional polished touch I was hoping for.
Now, in terms of the print quality, this was very disappointing, the digital images I had were significantly degraded through the printing process. This came as a shock since I've had many positive outcomes with my past Shutterfly orders.
Overall, the desk calendar was passable and might be a good choice for casual photographers looking to get creative with their shots. However, there isn't a whole lot that makes it special outside of its affordable price tag.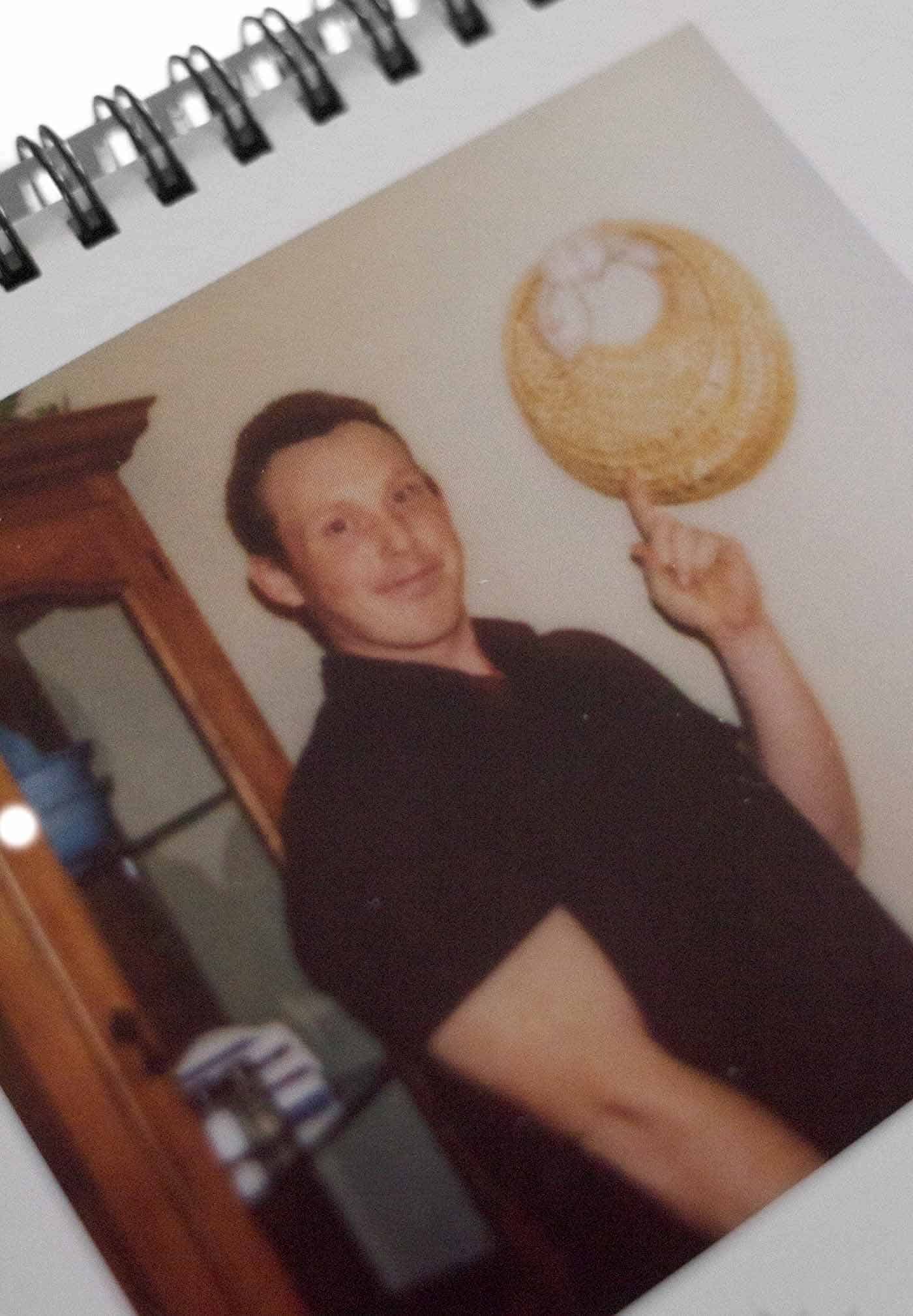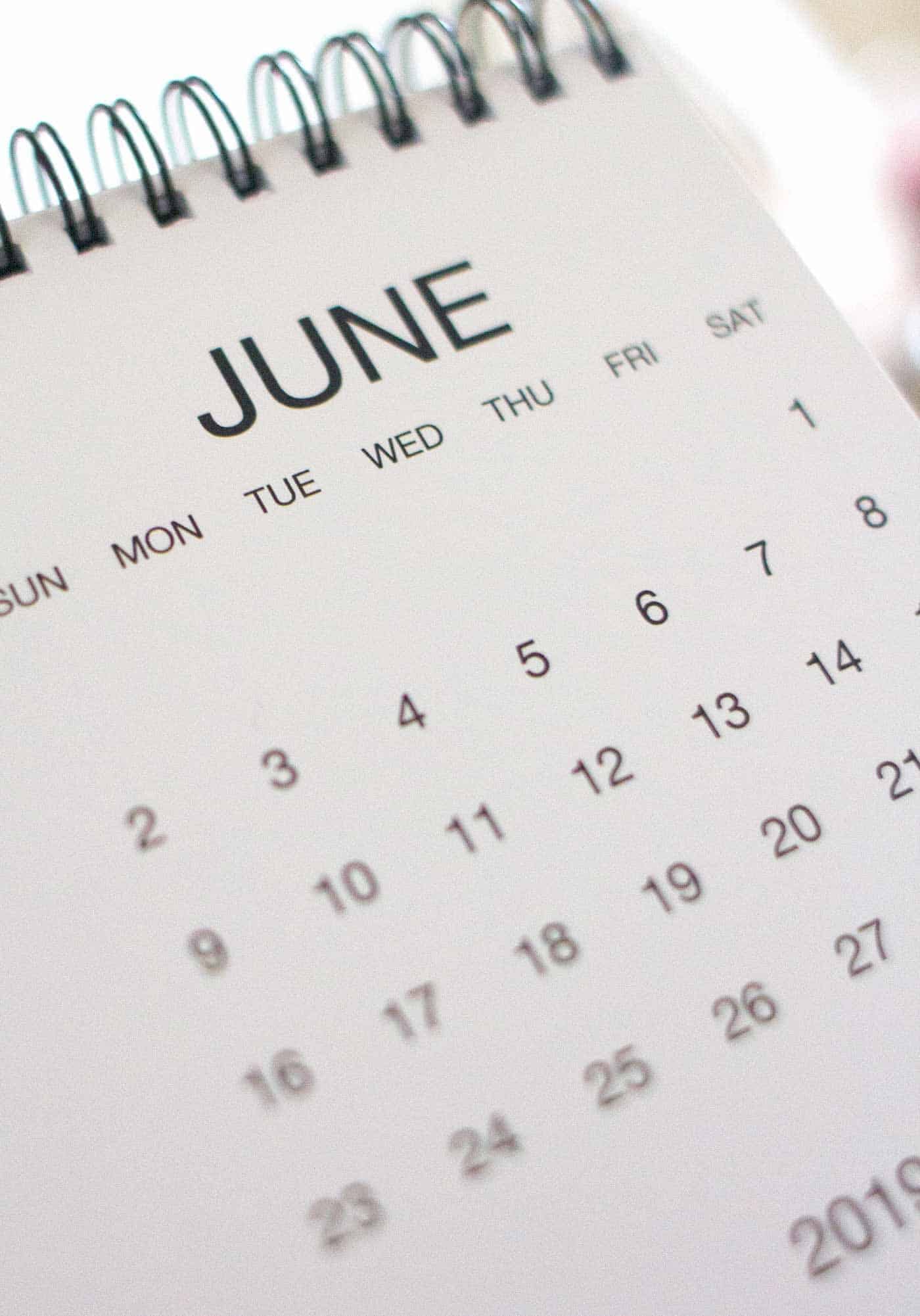 Pros
Most affordable calendar option on our list.
The desk calendar provides a more compact alternative to traditional wall calendars. A great option for offices, kitchen counters, or other areas with limited space.
Cons
Poor overall design with limited room for change outside of the pre-existing templates.
Subpar print quality (especially when compared to other Shutterfly products).
Less expensive desk calendars are available from other vendors.
Get your Shutterfly Calendar Now
2. Mixbook Wall Calendar
Of course, their name implies that these printers primarily stick to bookbinding. However, Mixbook has a few personalized photo calendar options of their own on offer. We set out to see if their photo calendars can live up to their namesake product.
Admittedly, I was initially skeptical about ordering a photo calendar from Mixbook.
However, review after review that I read ranked Mixbook among the top personalized photo calendar providers. So, I decided to set my preconceived notions aside and give them a shot.
Related Post: Mixbook Custom Wall Calendar Detailed Review
The wall calendar that arrived at my doorstep was breathtaking. The colors were striking and true to the original file without being overly saturated. Despite the fact that I didn't forward particularly large JPEGs to Mixbook, each of my photographs looked crisp and beautiful. For those points alone, anyone seeking out a personalized photo calendar should consider Mixbook.
There were, however, two niggles that I had. The first being the lack of creative flair in their products. Offering only square and landscape calendars, you might feel limited in terms of choice.
The other thing to consider is the price of this product. At $29.99 (not including P&P), this is a much more costly product than some of the other options. For those on a budget, this may not be the best option.
However, if you can afford it, the end product is worth it. And given that it's the holiday season, you might find a coupon which will slice the price!
Related Post: Best Photo Books Compared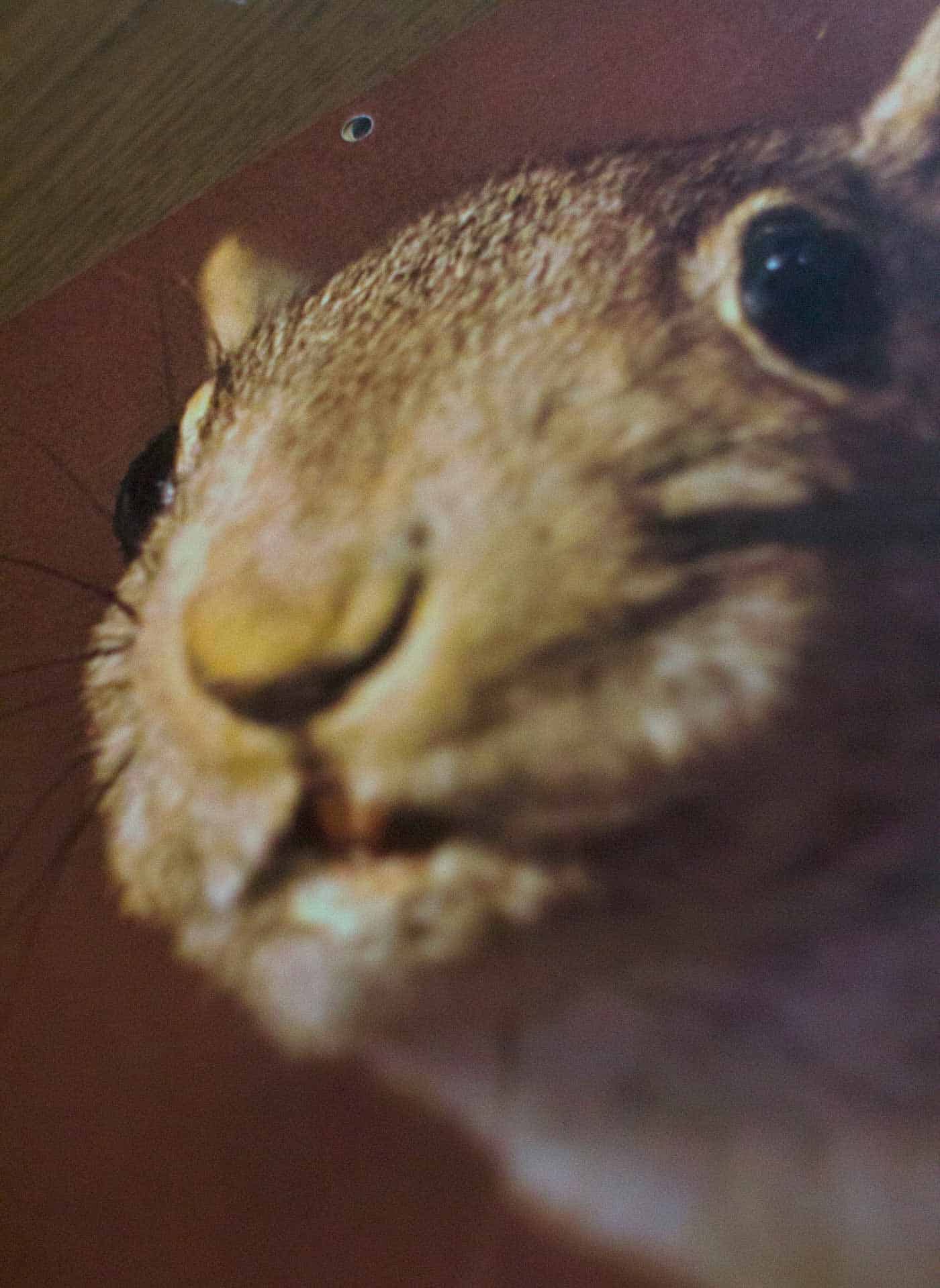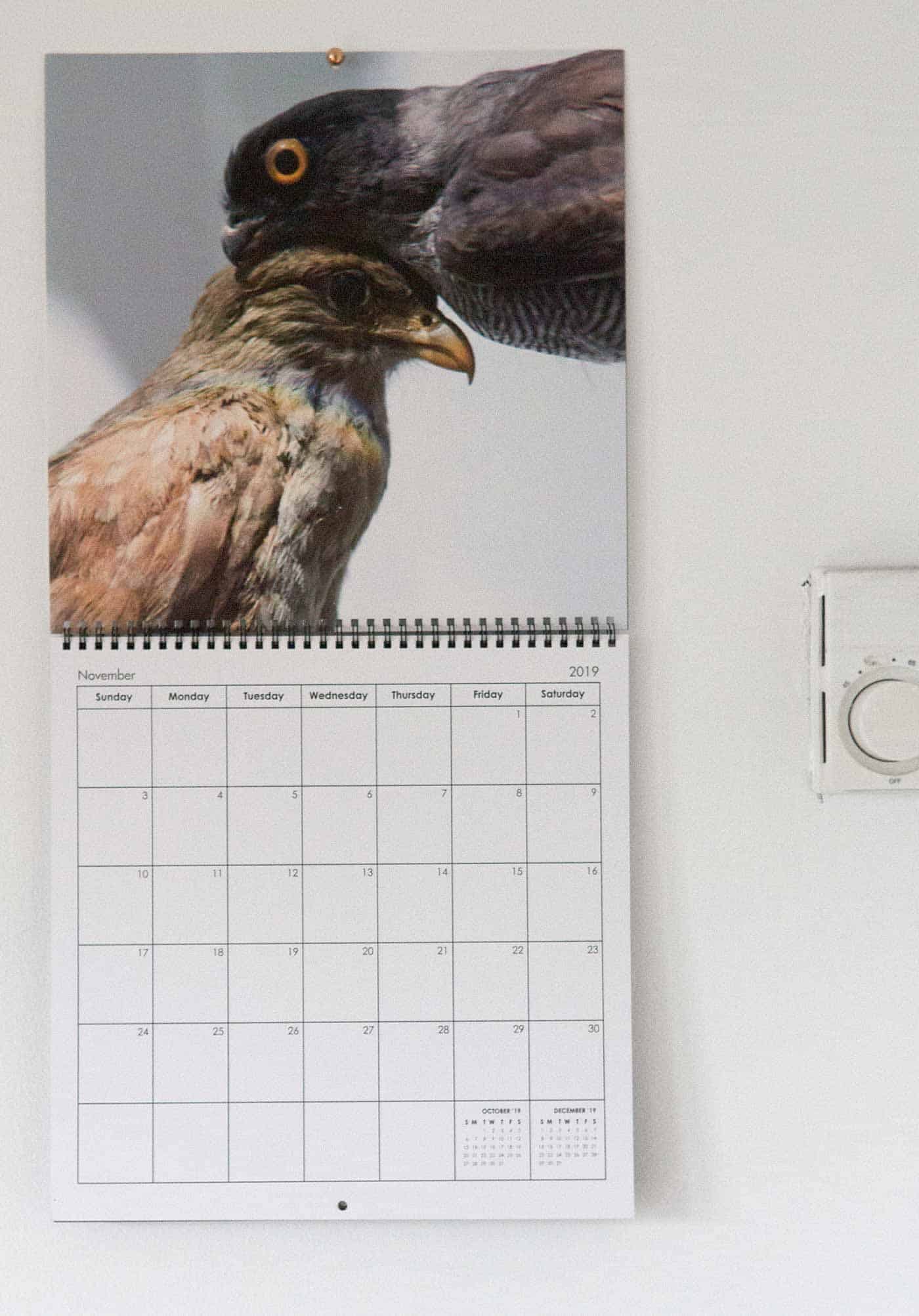 Pros
Beautiful prints sport vibrant, striking colors
Mixbook can work well with small files if necessary
Cons
Significantly more expensive than other similar wall calendar products.
Not many options or variations available in terms of sizing and style.
3. Minted Hanging Calendar
Minted doesn't have quite as large of a following as some of the other names featured on today's list. However, the small operation has gained traction among professionals looking for high-quality prints. So what does their hanging calendar have to offer when stacked against the competition?
Unlike Shutterfly and Mixbook, Minted's business model doesn't rely on churning out photographic prints. Instead, the site's mission is to provide a platform for attractive art and home decor produced by individual artists. Considering the company's differences from the other providers I've included in this review, I was curious to see how they would handle my images.
Related Post: Best Canvas Photo Printers Compared
Now, my order here was similar to what I requested from Shutterfly. To my surprise, Minted did a better job of replicating my images than the "experts" at Shutterfly. Despite using matte paper, the tonality of my images was beautifully preserved. It completely lacked the washed-out look that sometimes occurs when straying away from lusters and glosses.
Crafted by an actual designer, the typography and composition of my calendar was spot on from the start. I spent very little time making adjustments, as everything already looked amazing.
Now onto the downsides of this product. One thing that isn't the best is the fact that you can only use two images in this particular design. If you want a themed, truly personal calendar, this might not satisfy you. And if you want to really tweak your calendar, you're going to be disappointed with the lack of DIY elements in this calendar.
At $22.00, some might consider Minted's minimalist hanging personalized photo calendar to come at a steep price. However, its lovely presentation was enough to make it a clear-cut favorite straight away. Clearly made with care and attention to detail, it's a product that you'll feel proud year-round to have hanging in your home.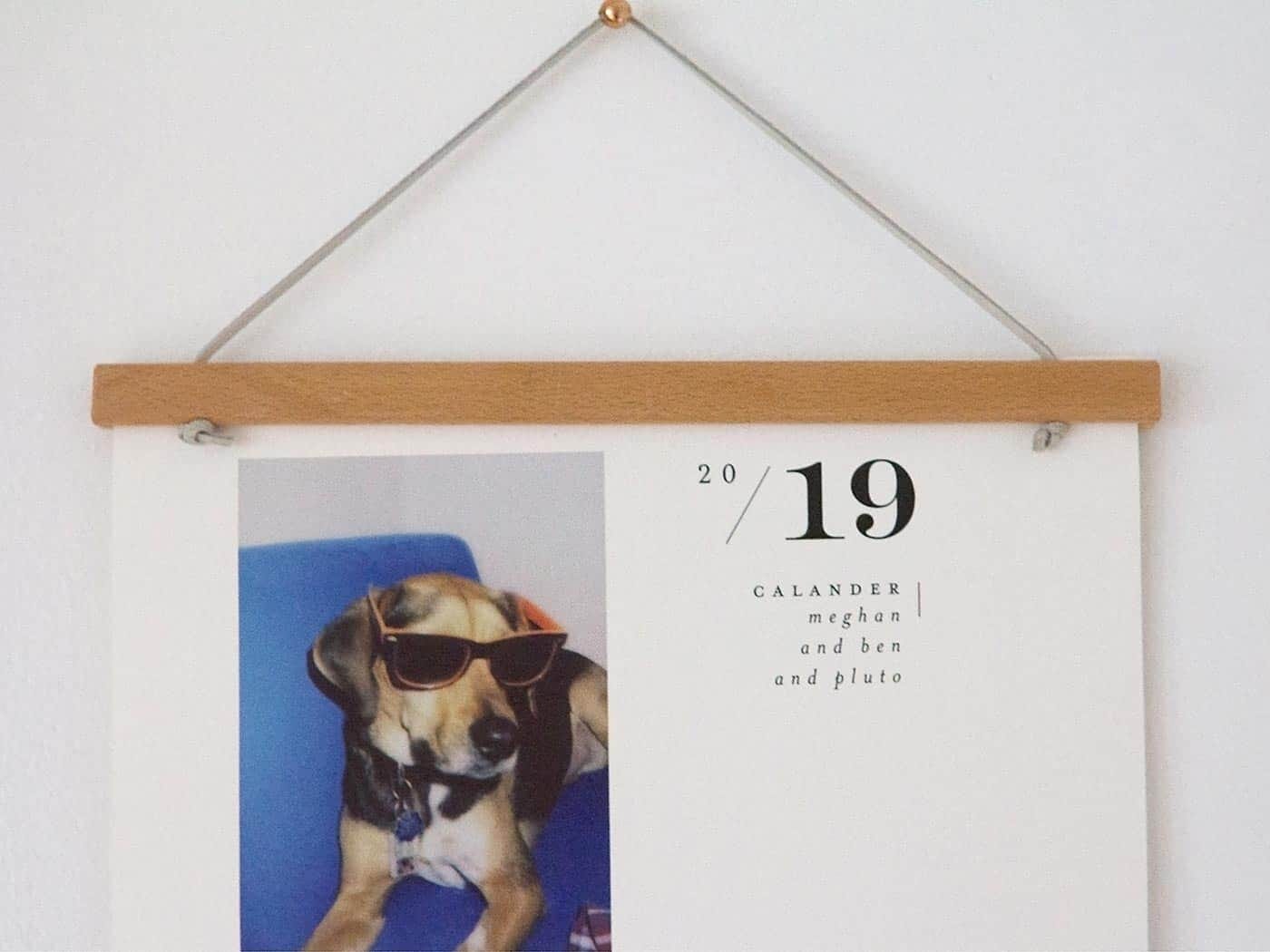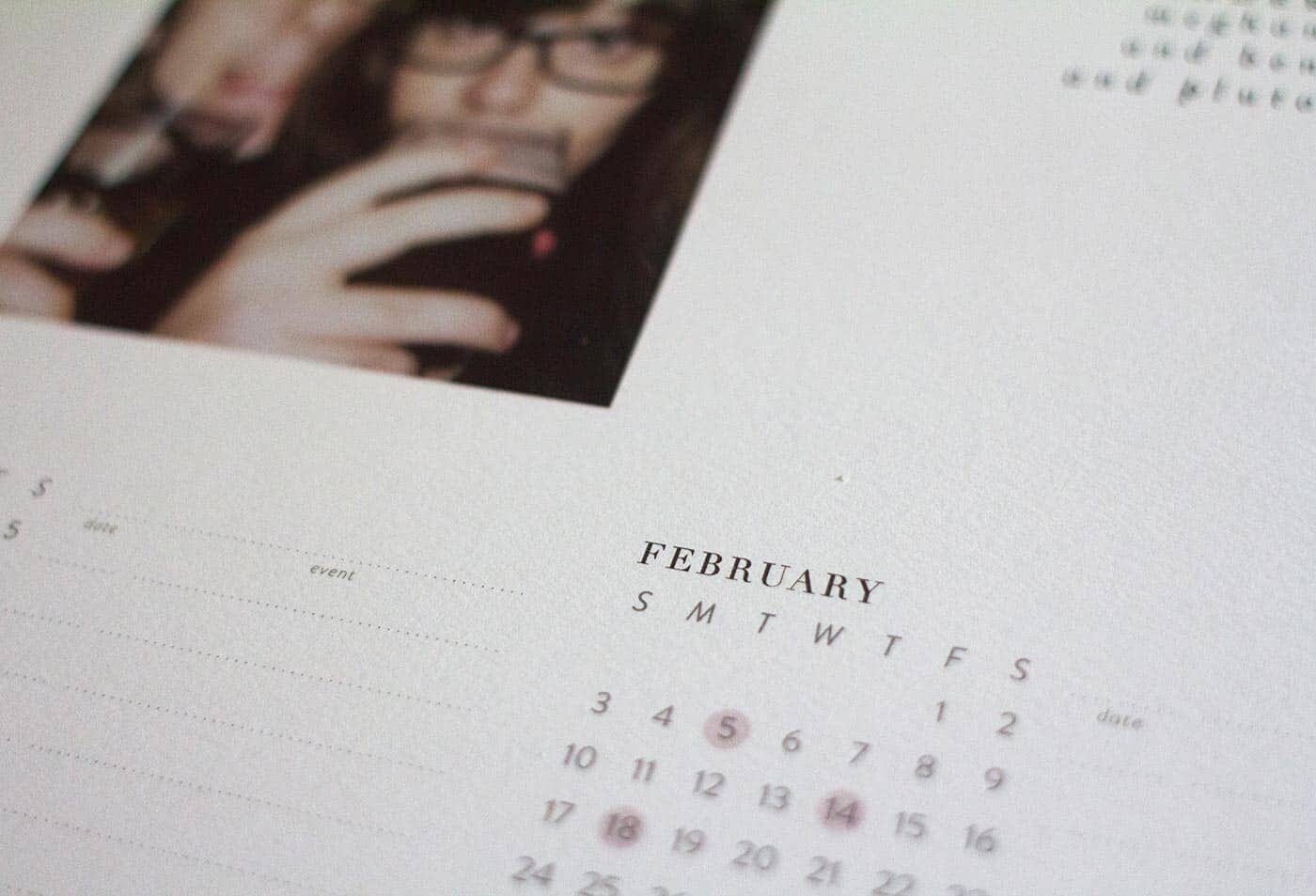 Pros
Designs created by independent artists are easy to plug photos into
Provides a unique, eye-catching display.
Excellent print quality on durable yet attractive materials.
Cons
Not as much room for multiple photographs compared to more traditional calendar options.
Despite having gorgeous templates, not much room for custom designs.
Order Your Photo Calendar at Minted
4. Picaboo Wall Calendar
When trying to come up with some other options for the best personalized photo calendars, I remembered that a friend of mine once recommended Picaboo. On a whim, I decided to see what they had to offer in terms of 2020 photo calendars.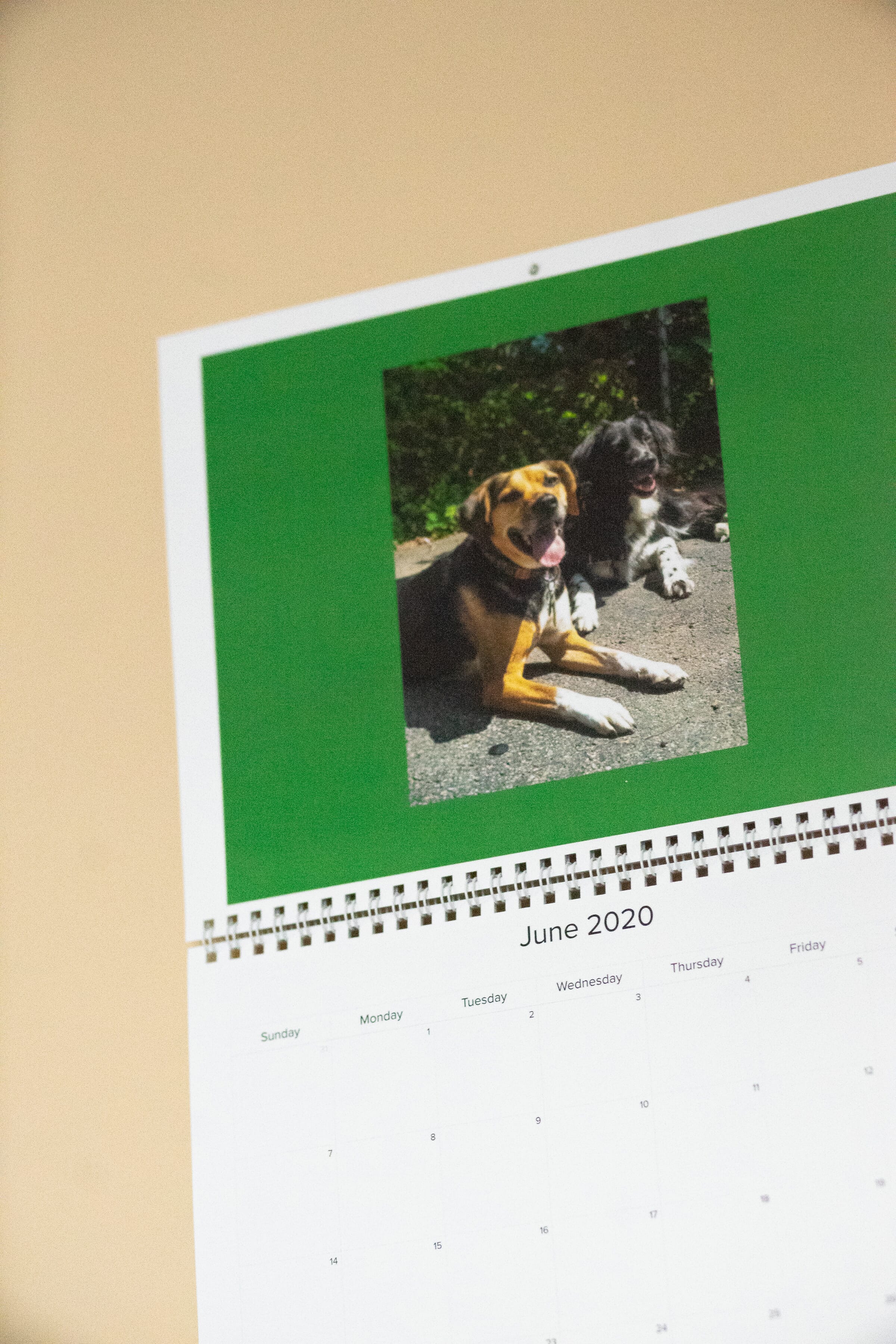 I can't say that there was a wide assortment of options to choose from. Available at 11″x9″ or 14″x11″, the hanging calendar patterns were boring compared to some of the exciting options offered by competitors. However, the folks at Picaboo left a little more room to play around with the interior design of their calendars.
Once you work past the site's clumsy UI, you'll find that Picaboo calendars actually allow you a lot of freedom in how you choose to showcase your images. You can even add embellishments, stickers, and specific notes and captions to really personalize your work.
After a long wait for my calendar, the package finally arrived at my door nearly 2 weeks after I placed my order. Unfortunately, the product I unboxed left me extremely disappointed.
Many images had a purple tint to them and just had inconsistent, unrealistic coloration.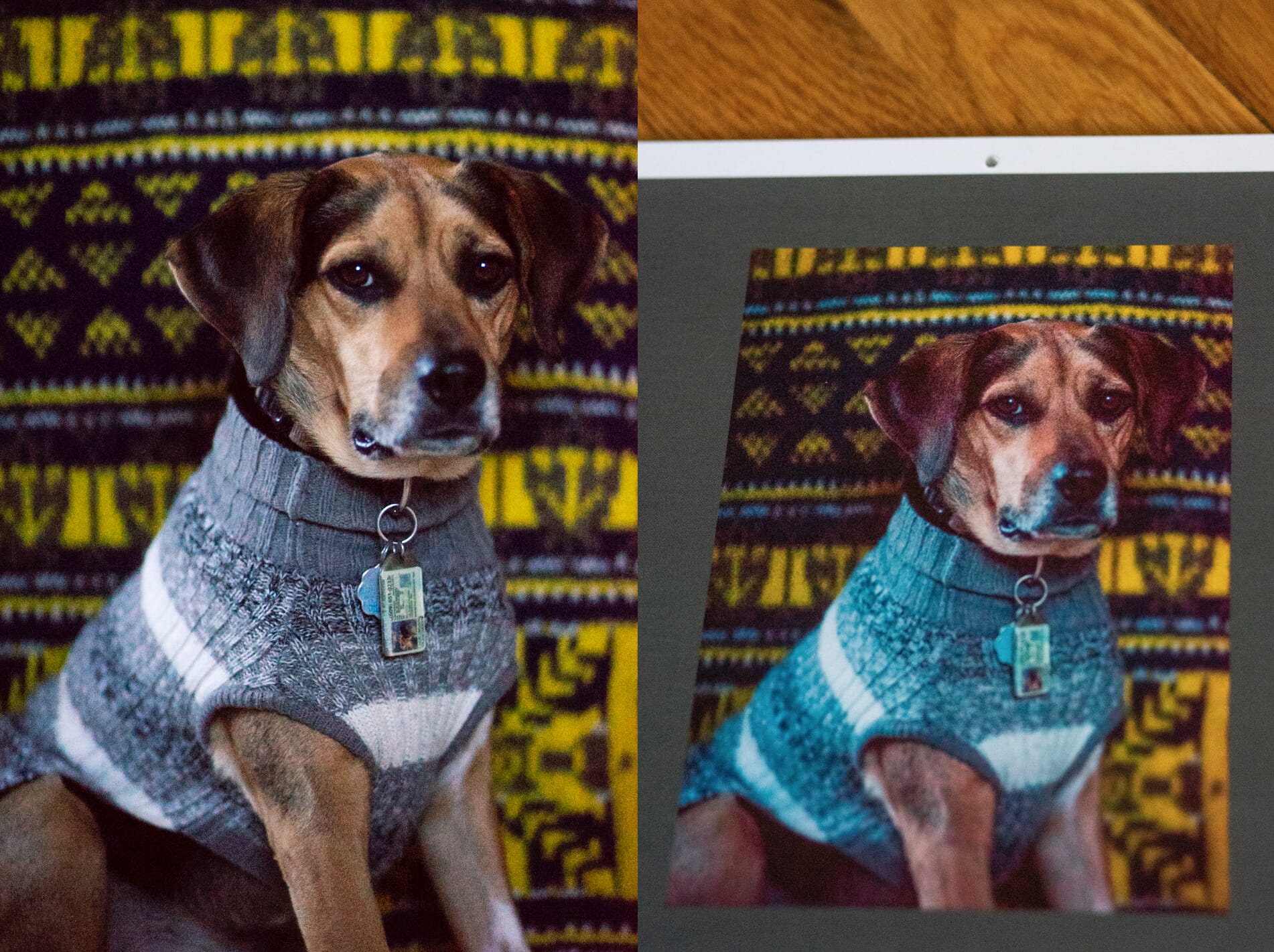 What's more, the materials themselves felt cheap. Combined with design flaws as simple as disallowing full-bleed images, Picaboo left a bad impression, so much so that I won't be using them again. If you're okay with the print quality, the customizable nature of this calendar could make it the best photo calendar for you.
Pros
Can edit images within design wizard, making last-minute adjustments for print much less of a headache
Can showcase up to 15 images per page, making it a good choice if you have a lot of images that you'd like to show off.
Cons
Not much selection or variation to choose from in products.
If you're not looking for a run-of-the-mill wall calendar, you're out of luck with this vendor. Nothing really that makes this choice stand out from the crowd on the outside
Potentially slow delivery. Even with expedited options my calendar's estimated delivery time was 10 or more days.
5. Snapfish Wood Block Desk Calendar
In many cases, Snapfish is pitted head to head against Shutterfly because of their similar business models. However, when it comes to their personalized photo desk calendars, Snapfish has a clear-cut advantage.
Diverting from the typical desktop designs, Snapfish uses a wood block to hold cardstock prints vertically. Without taking up much room, the display is eye-catching and elegant without detracting from the product's purpose.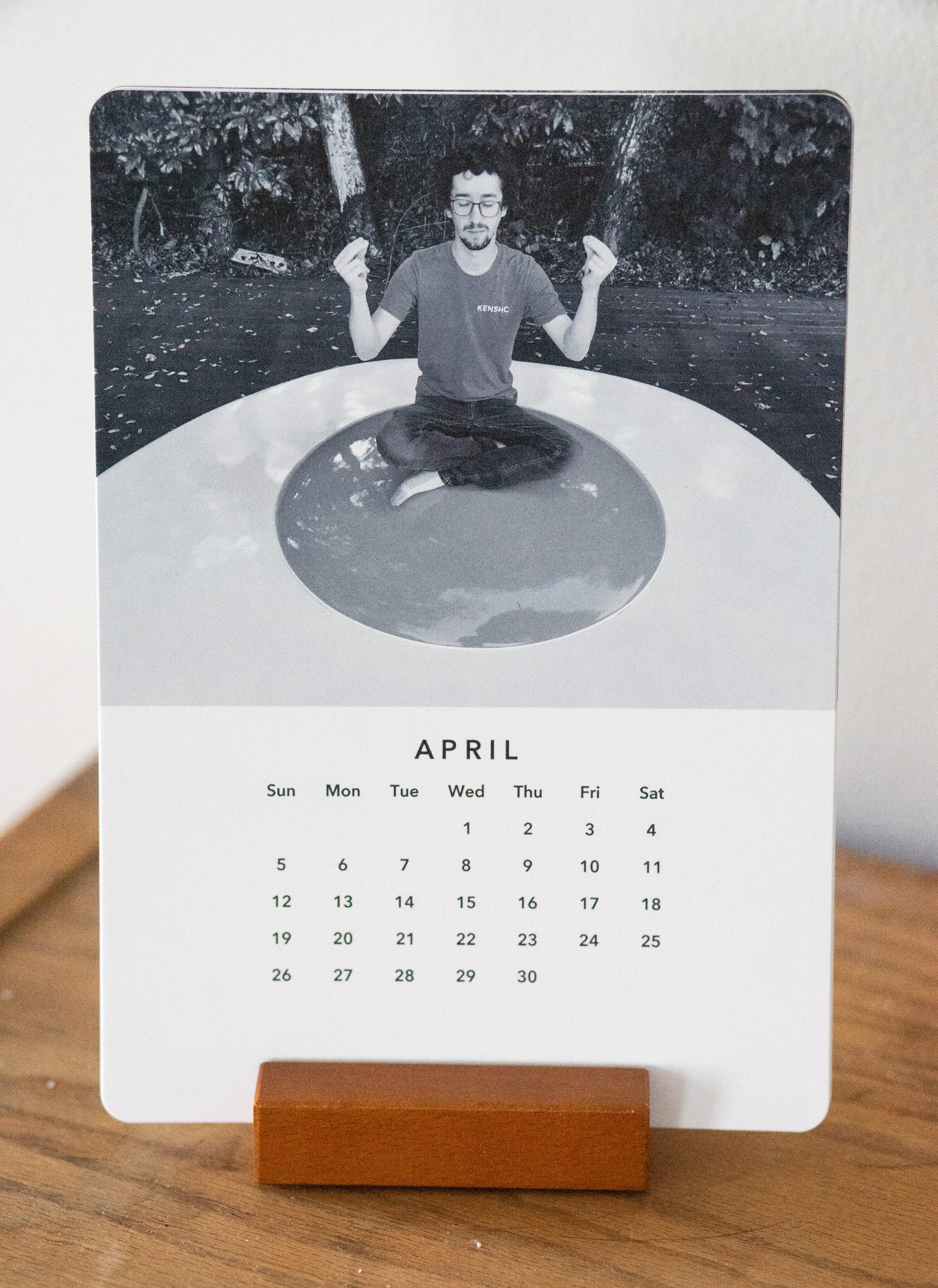 Snapfish offers a number of attractive layouts that may be instantly applied to orders. In particular, I was pleased to see Snapfish's lack of gimmicky themes, which seem to be run amok among the presets provided by similar services. Better yet, the design I ultimately chose looked just as good in print as it did online.
Speaking of which, the photographs featured on my woodblock desk calendar turned out beautifully. I chose to unify the images in this collection with one of Snapfish's provided filters, which proved not to be too overbearing or distracting. In fact, I feel that they may have made my prints a bit stronger by adding a bit of a contrast boost.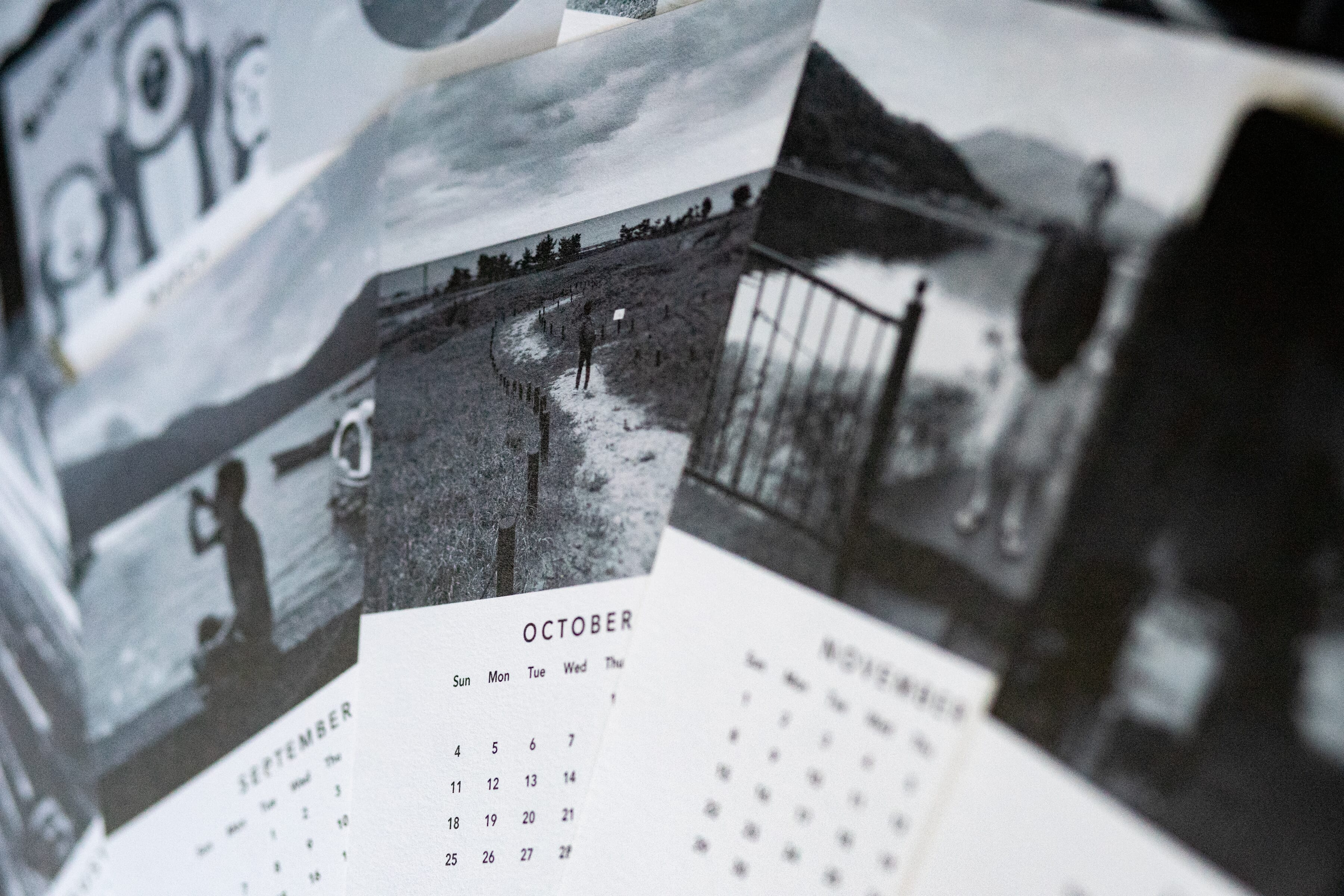 The biggest drawback concerning the woodblock calendar boils down to price. Compared to other traditional desk calendars, Snapfish comes at a significantly higher price. For those working on a tight budget, the difference might be significant enough to make seeking out an alternative worthwhile.
That being said, the quality and care placed into this calendar make it worthy of consideration regardless of the price tag.
Pros
Handsome, stylish appearance without being too obtrusive
More hands-on design options – can change fonts, adjust text and image placement, or switch to another layout easily.
Cons
More expensive than the Snapfish desk calendar, which is a comparable product in terms of size and space.
Doesn't lend much room for markups, notes, etc.
6. Walgreens Poster Calendar
Walgreens isn't the name that comes to mind when contemplating professional photo printing. However, you may be pleasantly surprised by the results you end up with.
The greatest draw to Walgreen's print store isn't too difficult to figure out. The locations are convenient and abundant.
Using their online portal, you can send your print to the location nearest to you and pick it up in 24-hours. For all of the last-minute shoppers out there, the speedy service will come as a godsend.
However, convenience isn't the only thing that Walgreens has going for it. Their print quality is actually quite good, with no signs of artifacting or pixelation present in my test print. A bright luster finish further works to bring out the colors and tones of each image.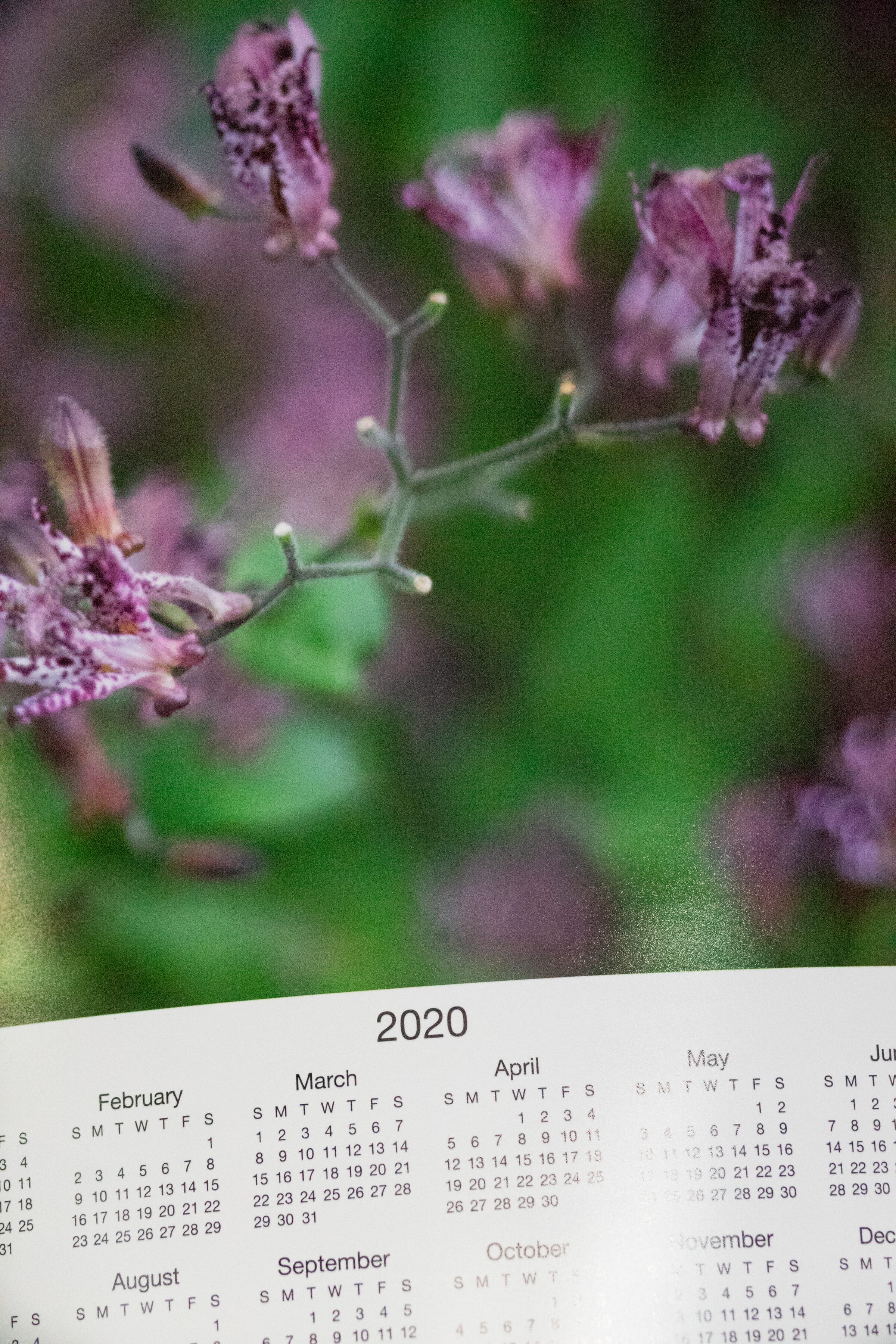 That being said, there are a few sacrifices that you have to make when choosing Walgreens. For me, a major detractor was the minimal room left over on the poster for the actual calendar.
What's more, you're not going to get the same care or attention to detail with your product that you would get with a more specialized service.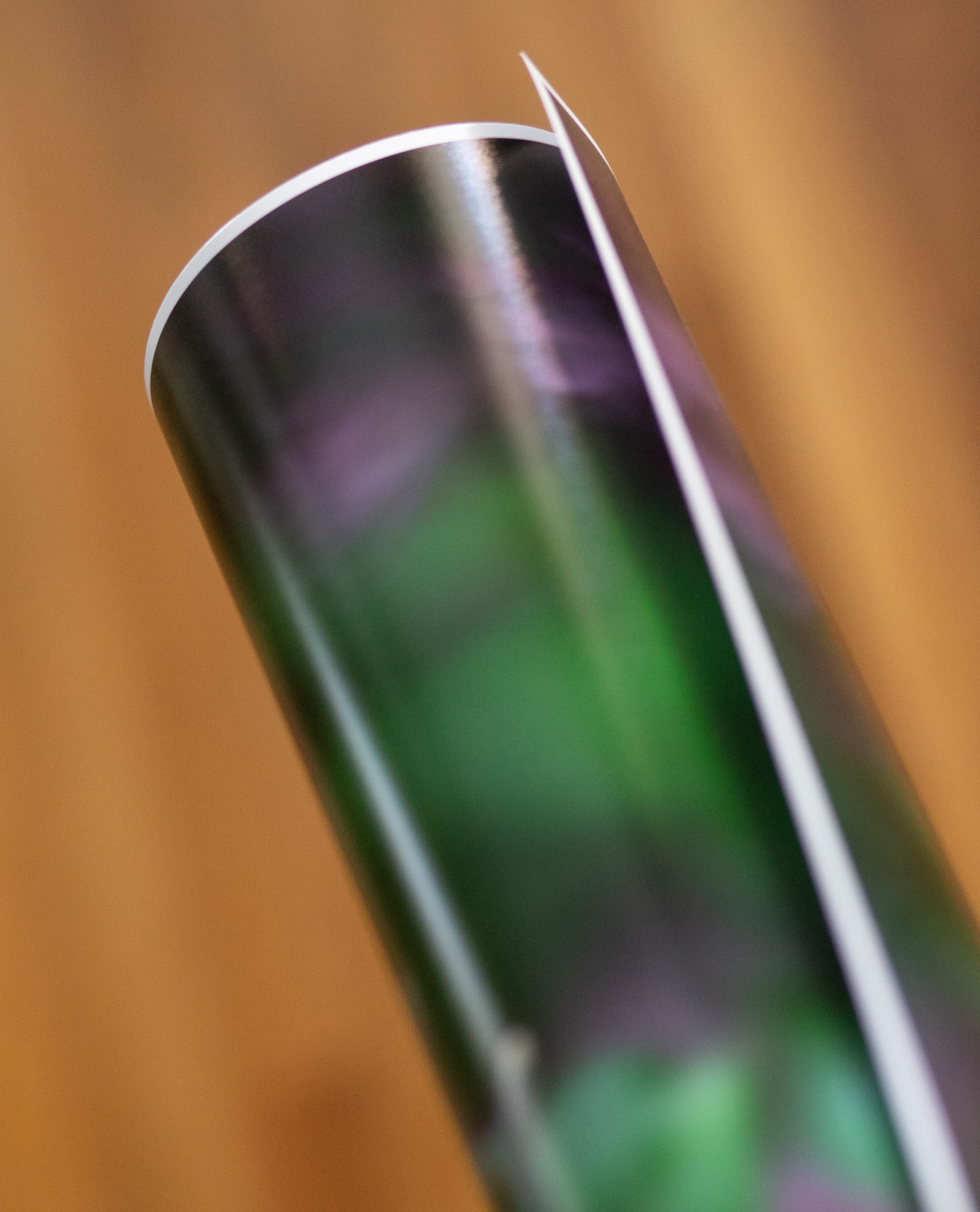 Be aware that, by nature, using a service like Walgreens leaves you more vulnerable to creases and kinks. Print malfunctions and other mishaps happen, which could leave your creation in poor shape and you high and dry.
Pros
Same day pick up at your local Walgreens location
Crafting a calendar of your own takes just a few minutes.
Cons
Not much room to deviate from existing design layouts
Don't offer the same amount of care and protection for prints that more photo-oriented services do.
7. Vistaprint Mini Wall Calendar
With this being my first experience working with Vistaprint, I wasn't quite sure what to expect. Sure, I'd considered using them for business cards in the past. But could they really produce good personalized photo calendars, as well?
The first thing that stood out to me upon customizing my calendar was the incredible price. Though they only had three sizes to choose from, all of them were quite affordable compared to competitors. I ultimately ended up ordering an adorable 6.5″ x 8.5″ for just shy of $8 before shipping fees.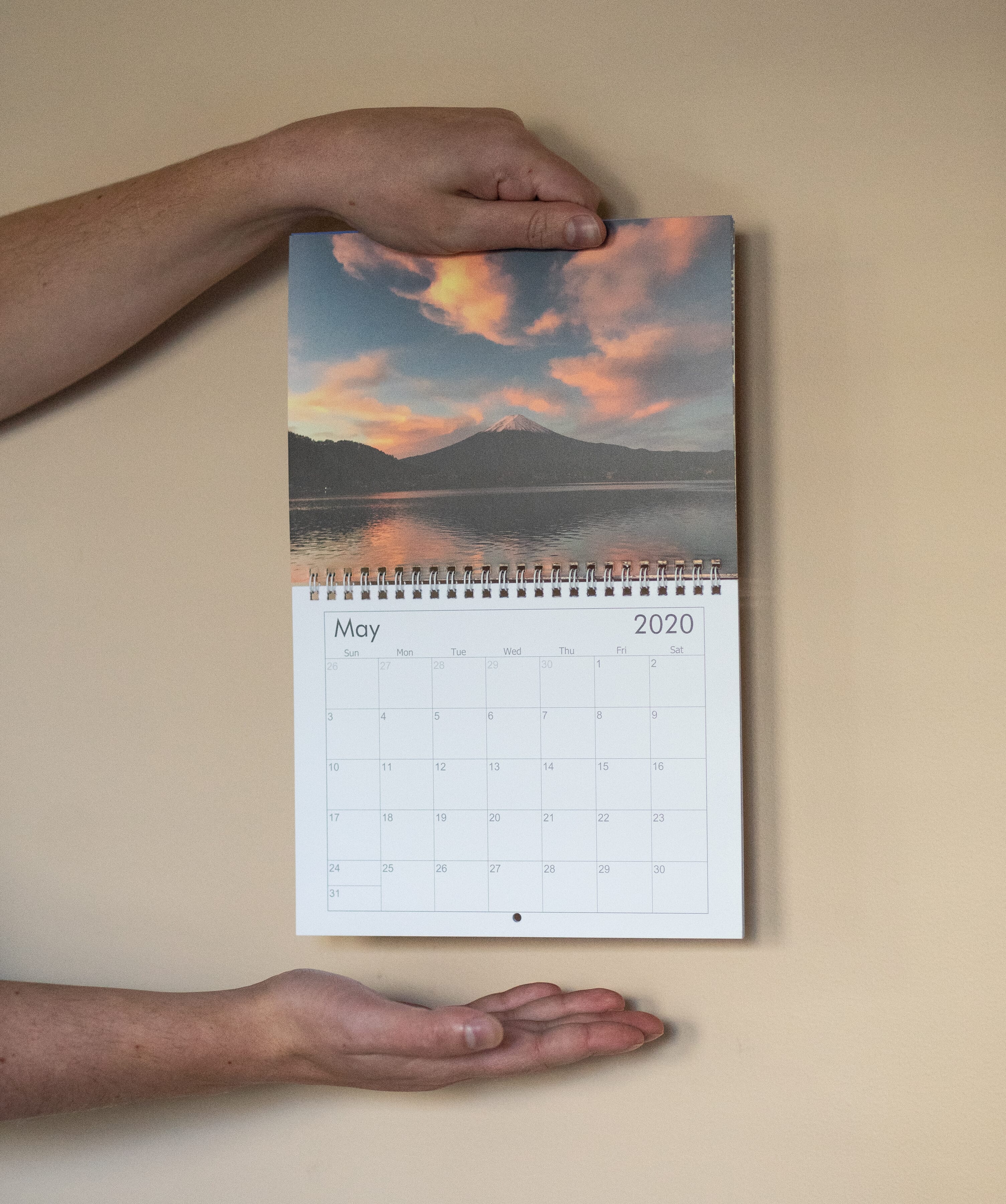 There wasn't a whole lot of leeway as far as designing the layout went, but inserting my images was easy enough. Compared to some of the clunky editing wizards I've dealt with in the past, the intuitive UI was a much welcome surprise.
As far as the final product goes, I was pleasantly surprised by the quality I received. The luster paper used did a nice job of making the colors and tones of my shots stand out.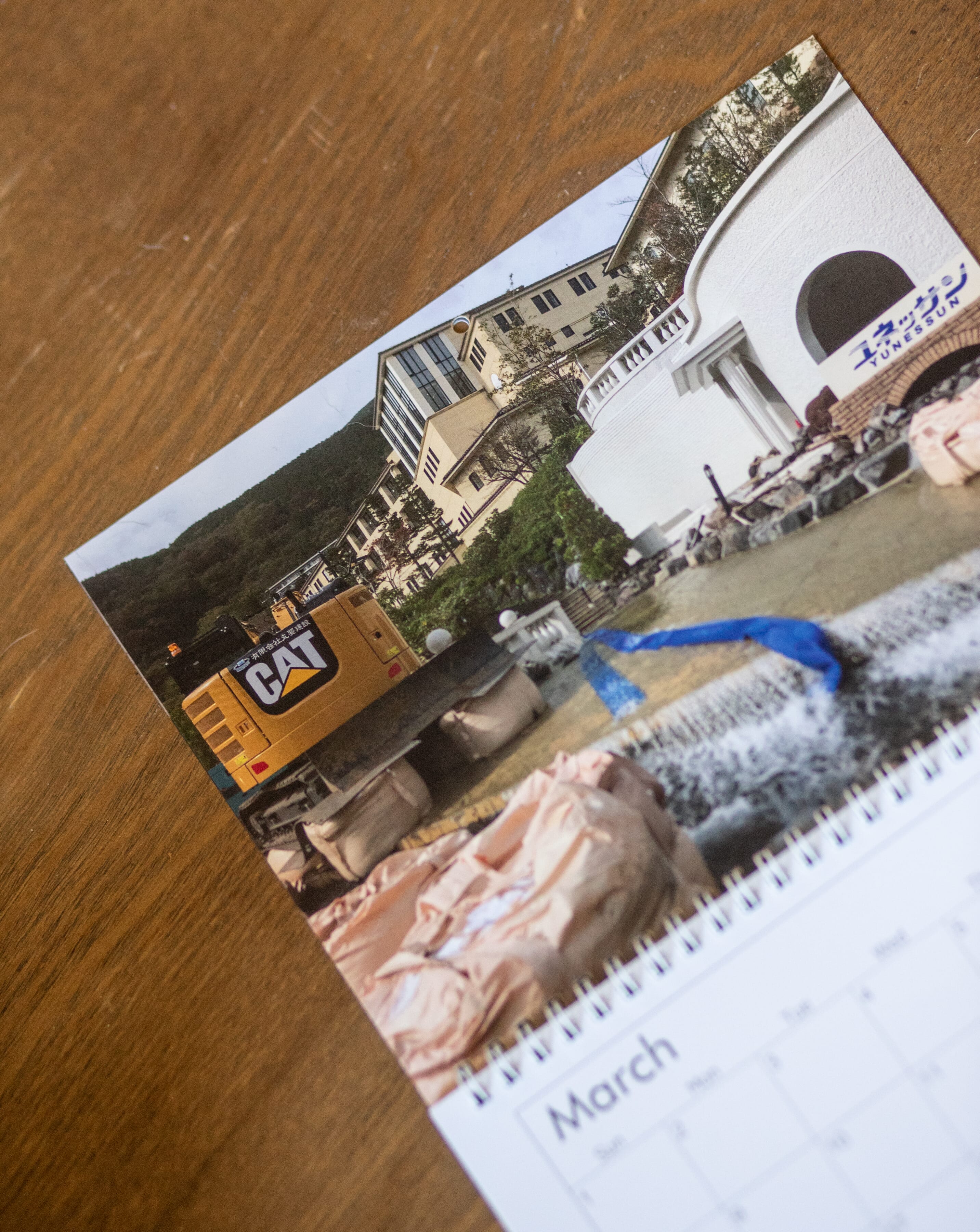 I wouldn't say that Vistaprint's photos were out of this world, but considering the price and product, I was pretty impressed. Factoring in how easy it is to actually create your calendar, ordering through Vistaprint is a no-brainer.
One word of warning when ordering – watch out for add ons that the site will try to tack on to your purchase. If you're not careful, you'll fall into the annoying trap of subscribing to an endless barrage of emails.
Pros
Offers a unique miniature size that other vendors generally cannot offer.
Should you want to purchase your product in bulk, you can score some serious discounts.
Vistaprint is one of the most affordable wall calendar options available, frequently priced below $10.
Cons
Vistaprint is very pushy in terms of selling you more products and sending additional emails. While not directly linked to their calendar product, it's annoying to deal with as a customer.
Prints at fairly low resolution (150DPI), which could lead to potential issues with distortion and pixelation.
Final Verdict
When push comes to shove, all of these options are popular for a reason. None of the options we've gone over today are totally free of faults. With that being said, here are some we've drawn the following conclusions to help you with your 2020 personalized photo calendar search:
If you're restricted to a tight budget, Shutterfly is a solid choice to stick by. At just $14.99 per desk calendar, you'll be hard-pressed to find an option that's more price friendly. Vistaprint also offers affordable prices and frequent promotional sales.
Note: Shutterfly was ranked as the best photo calendar of 2018 by Tom's Guide.
Those interested in getting the best image quality possible are likely to gravitate toward Mixbook. Despite their reputation as an on-demand photo book publisher, there's much more to them beyond books. The printers do an excellent job of retaining image quality, showing off images prominently and proudly.
For those seeking something a little bit outside the box that demands attention, Minted is a clear-cut winner. With innovative designs available in a variety of styles, they have something to suit just about any taste. Snapfish also deserves an honorable mention in this category.
If you're working on a time crunch, head over to Walgreens. Their results are decent, and with same-day pick-up available, the turnaround can't be beaten.
When there's not much space to work with, the compact options available through Vistaprint and Snapfish may be able to accommodate. Their unique size and style options make them well suited for a tight spot.
In theory, Picaboo offers a balanced option. The prices are reasonable, formats are simple, and the designs aren't too flashy, making it an easy choice for a no-nonsense calendar. However, based on the execution, I really can't recommend their product in good faith.
Have you ordered a calendar from any of our top picks? Did we miss your favorite vendor? Share your experience with us in the comments!
Meghan is an artist and writer based out of Boston, MA. With an interest in everything from instant film to experimental videography, her work has been featured internationally in a variety of photographic exhibitions and publications. As a regular contributor, she uses her broad background in fine art and varied professional experiences to inform her articles.