Saal offers premium prints and professional quality photo books.
Do you know the old adage "don't judge a book by its cover"? Well, it's probably pretty sound advice. However, in the case of Saal's photo books, we couldn't help ourselves. Elegantly made and full of creative options, we had to get our hands on a couple of copies to see if this product was really as good as it seemed to be.

Saal Digital produces a range of premium photo products.
Naturally, we were curious to see whether the German printer's quality goes beyond their flagship products. Looking at both the professional line and the standard line Saal offers, we'll cover everything you need to know before placing your order.
Saal Photo Book Review
Craftsmanship

Materials

Print Quality

Software

Price
Summary
In my opinion, the quality these books portray make them worth every penny. However, going for the most expensive options don't always yield the best results. The lack of distinction between standard and professional products should give anyone a moment of pause. Nevertheless, I will recommend Saal's photo books to friends or family. While Saal may not have mastered every aspect of bookmaking, they deliver a solid product that's easy to fall in love with.
When you buy through links on our site, we may earn a commission at no cost to you. We evaluate products independently. Commissions do not affect our evaluations.
About Saal's Photobooks
* Before we dive in, I want to point out that today's review will not be covering Saal's photo booklets. Better suited for look books or on-the-go portfolios, they lack the production value that goes into their full-blown books.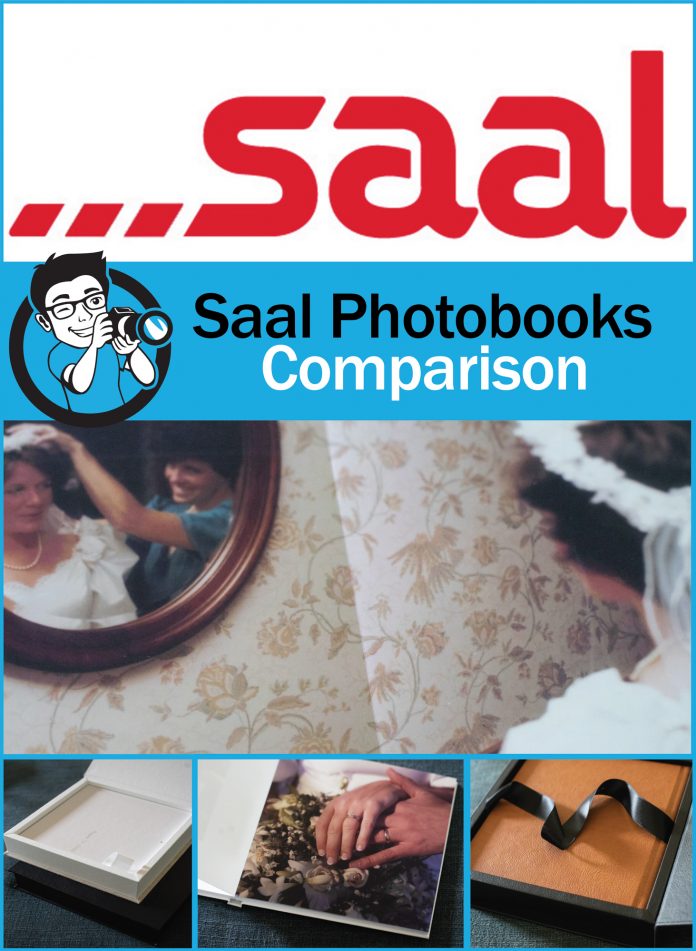 As mentioned above, Saal Digital produces a number of items, including posters, cards, and fine art prints. However, their photobooks may leave the strongest impression of all. Right away, Saal flaunted a few features that caught my attention: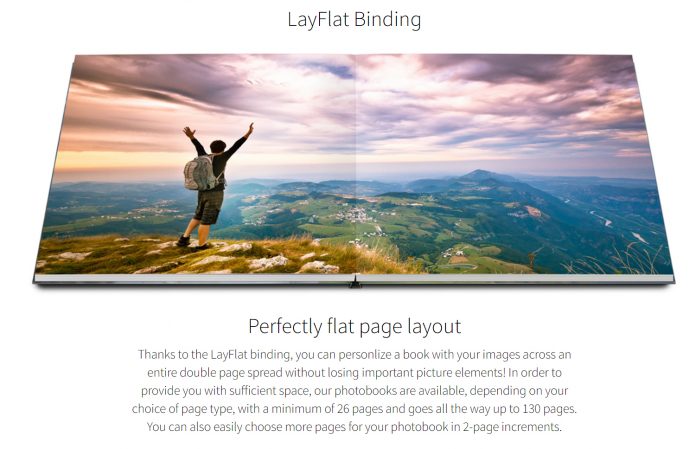 Saal promise lay flat binding in all of their photobooks.
Lay it all out. Lay flat binding eliminates troublesome gutters that can cut off portions of pictures. For images that span across more than one page of a spread, this is an excellent asset!
Say goodbye to logos. Saal avoids plastering logos all over their products at no charge to the customer. Unfortunately, the same can't be said for mainstream companies like Blurb
Quick production. Though the company is committed to quality, they promise turnarounds as short as a day or two. Coupled with fast delivery times, you can have your finished product in your hands in as little as a week.
Lasting color. The company promises that their products keep their color for a minimum of 75 years. For those looking to create a sentimental keepsake, this sort of longevity is crucial.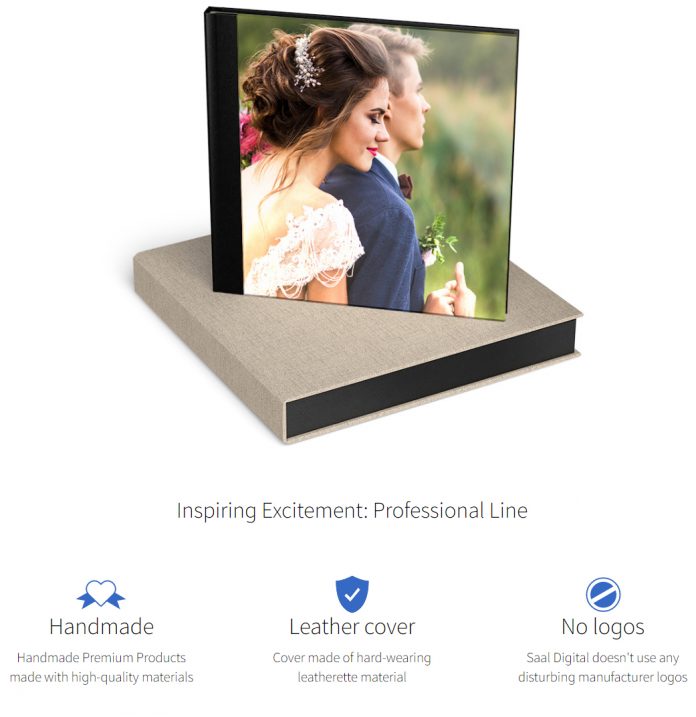 With sizes ranging from 7.5 x 7.5″ to 16.5 x 11″ and dozens of cover and paper options, there's a lot of room for customization with Saal. To really make a project your own, however, requires a little bit of play with Saal Design Software
RELATED POST: Best Photo Book Printers
A Look at Saal's Photo Books Design Software
Upon learning I'd have to build my book using Saal's proprietary software, my immediate reaction was to groan. In my experience, such programs can be hard to navigate and tedious to use.
However, I was very pleasantly surprised with this free download. Quite comprehensive, the program helps with every aspect of creating a photobook of your own. What's more, its interface is fairly intuitive and easy to get the hang of.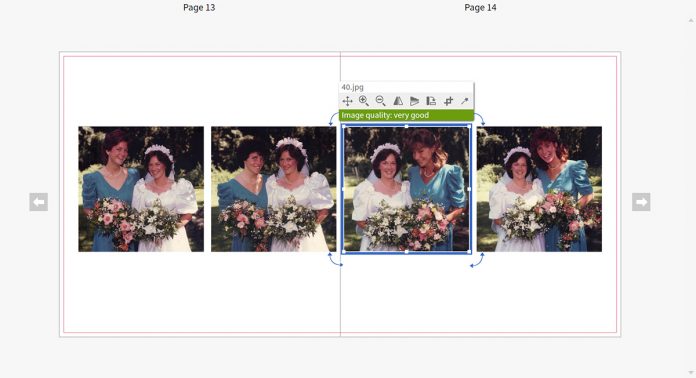 A navigator on the lefthand side makes it easy to source images from just about anywhere on your computer. From there, you can just drag and drop files directly into your spreads. By clicking on an image, you can rotate or zoom in to get the picture to your liking.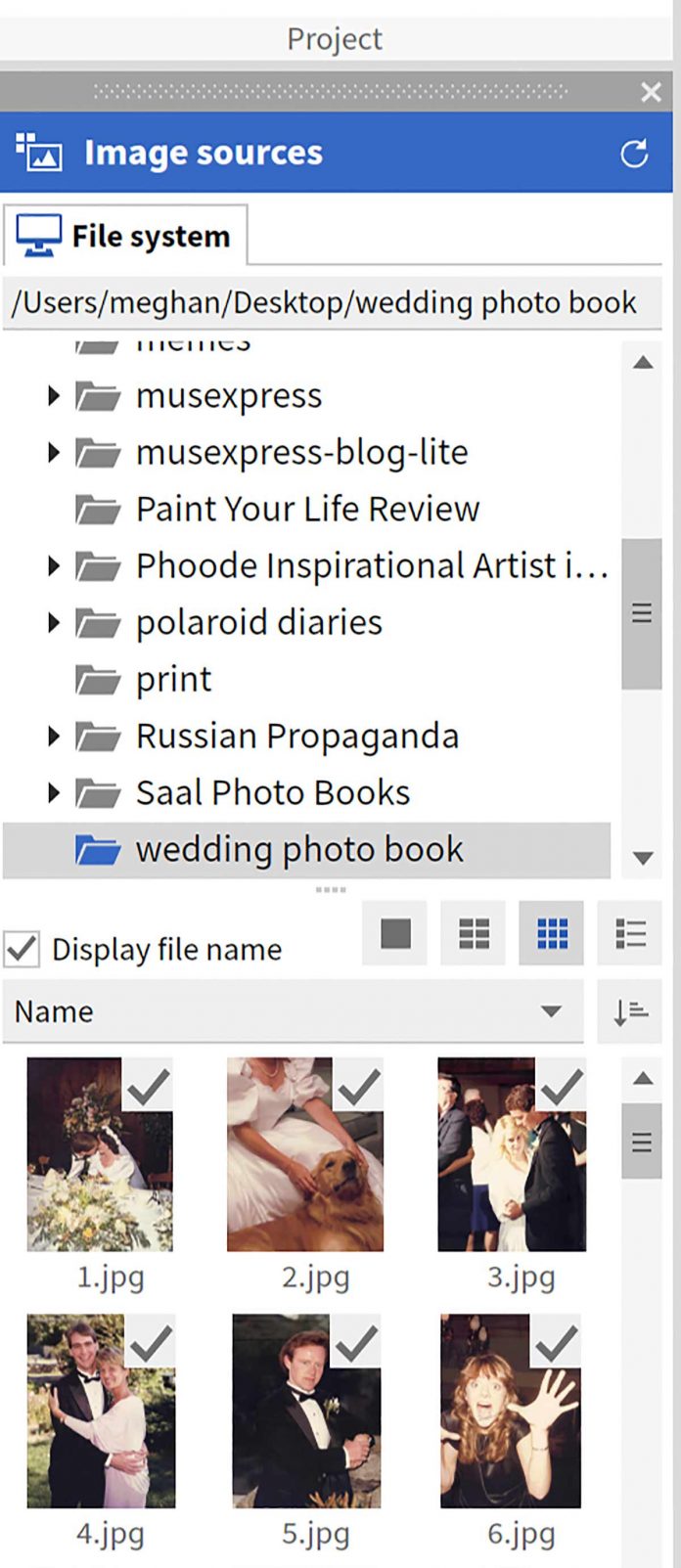 However, Saal doesn't stop short there. There are precise positioning tools to help you center and align photographs. There's also an extensive collection of filters to choose from, as well as controls for contrast, saturation, opacity, and more.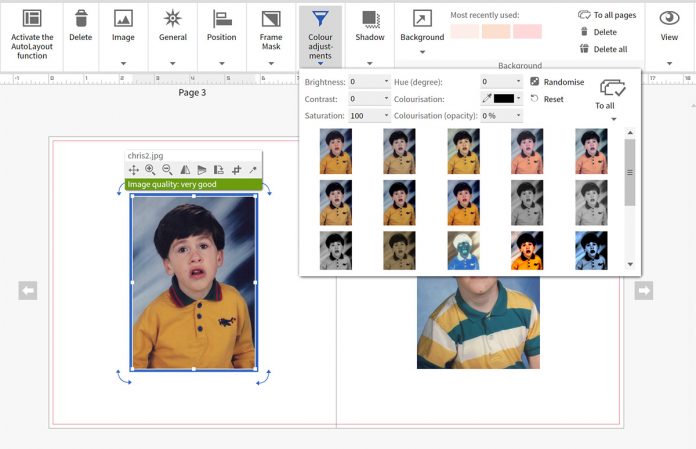 If you don't want to spend too much time playing around with the design, there's a variety of pre-made layouts that can be automatically applied at any time. Another feature that I was particularly fond of was a real-time price calculator running along the bottom. Every time you add a spread or make any significant change, the price adjusts so that you know exactly how much your product will cost at checkout.
Though there are plenty of helpful features, in practice, the software's usability is a little bit spotty. Some changes are easy to apply. Others aren't so simple.

For instance, I accidentally made one of my projects in a size that surpassed my budget. Transferring my existing project to a smaller sized product was something of a nightmare. However, making changes to the cover material used was as simple as pressing a button.
Most notably, transferring out of the program and onto the web is a bit annoying. Ideally, I'd like to see the software integrated with the site a little more seamlessly.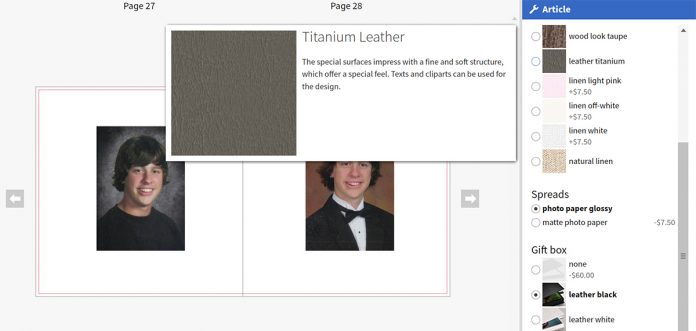 My Experience with Saal's Photo Books
Saal promised a quick delivery, and they certainly delivered on that promise. Very shortly after placing my order, two neat little boxes arrived at my doorstep. Nestled inside were my custom-made photobooks.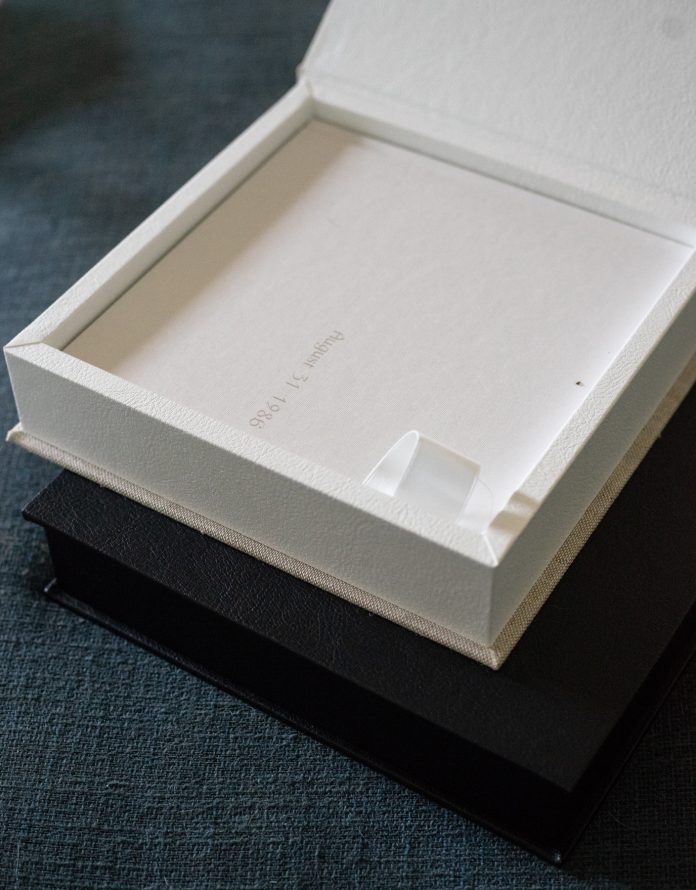 In order to compare and contrast, I ordered projects from both the professional and standard photobook lines. I also played around with the paper and cover materials to get an idea of the scope of what Saal has to offer.
Saal's Photo Books: Professional Line
Right away, the elegant leather cover and gift box caught my eye. Outside of functioning as a means of storage, the stunning presentation of that the box offers is hard to pass up.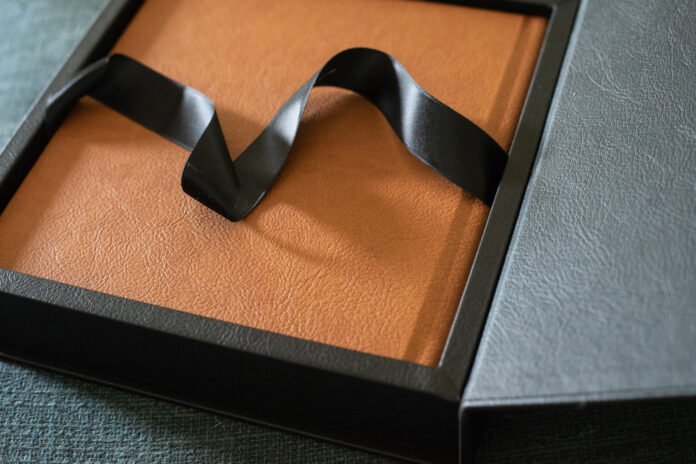 Unfortunately, I was a little less impressed with the inside.
For my taste, the glossy finish was a little TOO glossy – the texture was more akin to what one might find in a magazine rather than a professional photobook. Although I think that the glossiness may have impacted the fidelity, I will say that the paper does an excellent job of bringing out colors.
I wasn't a huge fan of the ultra-thick page weight, either. However, their presence did provide a nice weight and bulk to the final product.
One thing I did love?
The lay-flat design was absolutely flawless.
While many online bookbinders claim to carry "lay flat" models, Saal's photo book truly allows you to enjoy every inch of your image.
Saal's Photo Books: Standard Line
I'll be honest – I actually slightly preferred the look of my standard book over the professional! Overall, both books were beautiful I didn't notice any significant changes in the quality or construction of my product.
Again, the lay-flat design knocked my socks off.
What's more, the silky matte pages used in Saal's photo books rendered my images gorgeously. I also found the linen covering to be just a tad more appealing than the leather I chose for my professional order.
RELATED POST: Ideas to Print Your Instagram Images (You'll Love them!)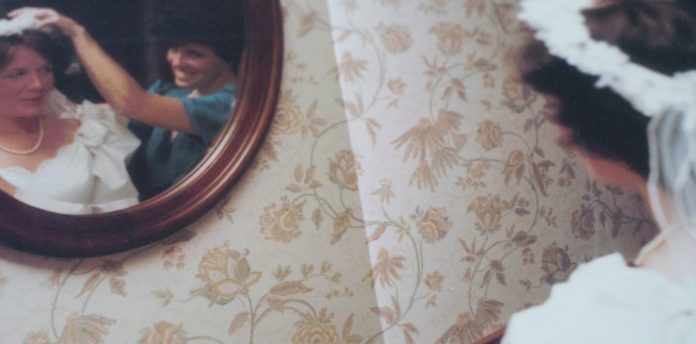 One of the only negative things that I noticed flipping through the pages was a slightly more lenient approach to color quality. While I did use older images to bring my photobook to life, it seemed as though everything was just a tad too magenta.
However, those without a keen eye for color likely won't mind such minor errors.
The only other gripe that comes to mind is the fact that the gift box didn't use the same color or type of linen used on the book. Unfortunately, I felt the mismatch made the presentation a little less impressive.
Despite a couple of slight hiccups, I couldn't be happier with my photobook purchases!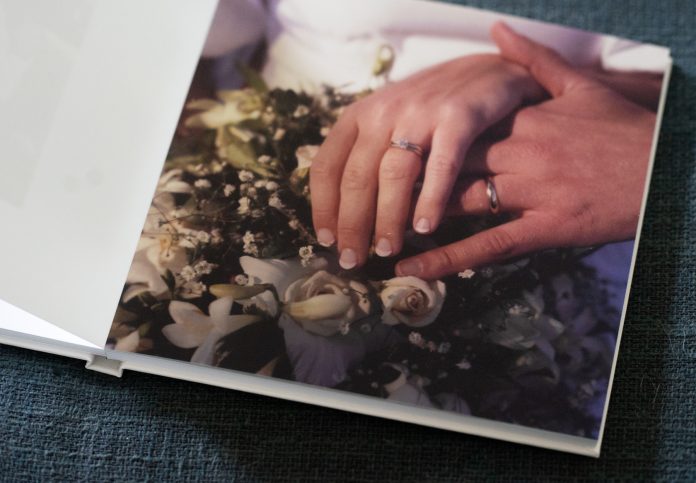 The Verdict on Saal's Photo Books
There's no denying it.
Saal's photo books certainly lived up to our high expectations. No matter what images you use or what style you choose to pursue, it's hard to go wrong with these top-notch photobooks.
However, those anticipating absolute perfection may be a bit disappointed. In many ways, drafting a design can be something of a chore. The books themselves have small flaws that true professionals might scoff at.
What's more, potential customers need to consider these carefully crafted products come at a price. My standard project rang in at $132, while my professional book cost almost $230.
For photographers on a strict budget, Saal's photo books may not be a viable option.
RELATED POST: Shutterfly vs. Mixbook: Comparing 2 Great Photo Books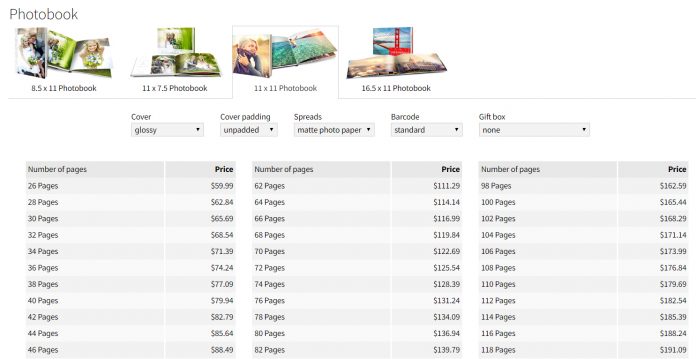 The standard photobooks are rather costly but produce premium photobooks.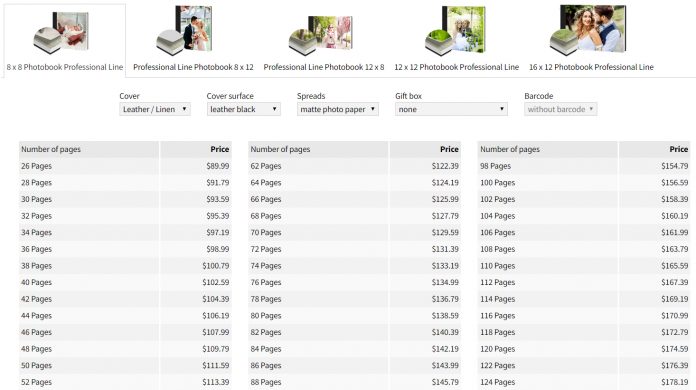 Prices for the professional book line are around $30 higher than the standard photobooks.
In my opinion, the quality these books portray make them worth every penny. However, going for the most expensive options don't always yield the best results.
THE LACK OF DISTINCTION BETWEEN STANDARD AND PROFESSIONAL PRODUCTS SHOULD GIVE ANYONE A MOMENT OF PAUSE.
Nevertheless, I will recommend Saal's photo books to friends or family. While Saal may not have mastered every aspect of bookmaking, they deliver a solid product that's easy to fall in love with.
Order Prints with Our Discount Code
We managed to get our readers a special deal on photo prints 🤗.
When you order prints with a minimum order of $39.95 you can get $20 OFF with our Saal Digital discount code "PHOTOWORKOUT".
Order Prints on Saal using Coupon "PHOTOWORKOUT" & Get $20 OFF