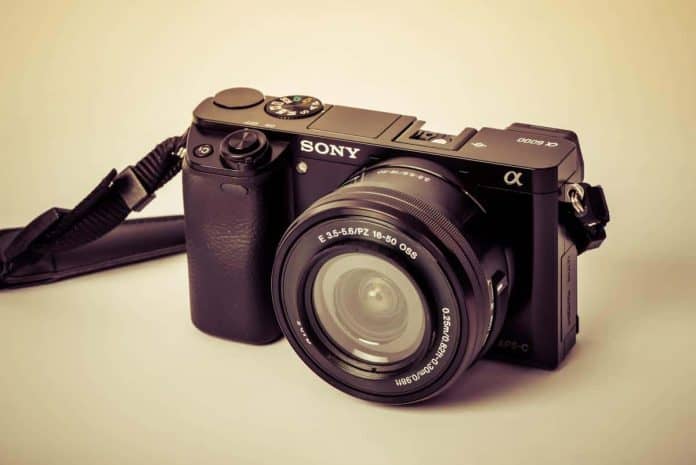 Looking to switch to a Mirrorless? Read this first!
When digital mirrorless cameras came about, they were a bit of an intriguing thing. The photography world was split into half each one taking a side.
There was a lot of talks that mirrorless cameras can never dislodge SLRs and DSLRs off their lofty podium. At the same time counter, talk and feel of the industry were that mirrorless cameras were the way to go. It seemed only time can be the judge of this growing debate.
The big question was:

Should I switch to a mirrorless camera or stay OR keep my bulky DSLR?
Reason # 1 – Phase Detection Auto-Focusing
One of the main reasons why DSLR proponents hated mirrorless cameras was the lack of a phase detection auto-focusing system. To have auto-focusing using the faster phase detection mechanism you need dedicated phase detection sensors. DSLRs has them, the mirrorless camera didn't; at least when they first came out.
It's been a while since the first serious mirrorless digital camera came onto the market. Things have improved dramatically since then. The latest mirrorless cameras come with onboard phase detection pixels. These pixels follow the same logic as older rangefinder cameras used to do. Pixels on either side of the chip would receive half the image coming through the lens. These images would then be compared and then focus locked by adjusting the lens mechanism.
You May also Like: Best Cameras for Safari Trips
Reason # 2 – Smaller Sensor
Believe it or not, the staunchest of DSLR users felt that mirrorless cameras were inferior because they wouldn't be available in full-frame versions. Well, times have changed. Not only are they now available in full-frame / 35mm size equivalents, but they are equally well performing as well, if not better.
As a matter of fact, the recently launched and extremely well received Sony A7RII is the world's first ever 35mm mirrorless camera with BSI (Backside illuminated) technology. This is a new path-breaking achievement and one that should open the door for more and more enthusiasts to adopt mirrorless cameras.
Reason # 3 – Movie
If there is one thing that DSLR users loved doing more than just shooting stills with their cameras then it is shooting videos. Thanks to the excellent quality of DSLR cameras and the fact that these are extremely lightweight even cinematic work could be done using them. Mirrorless cameras were always seen in a lighter vein when it came to serious video work.
Not anymore! Now with excellent on-board phase detection pixels and the ability to shoot 4K means your production value will go up without the extra weight.
Reason # 4 – Availability of Lenses
Another reason why a lot of DSLR users preferred not to use mirrorless cameras. They cite the unavailability of good quality lenses. This at least is no longer applicable. The availability of great quality lenses was a problem when mirrorless digital cameras first came into the market.
Now, there is a good range of lenses available. Even though it would be unfair to say that the range of lenses for mirrorless cameras is in the same league as DSLRs, things are improving.
Related Post: A Review Of The Top 5 Bridge Camera Systems
Reason # 5 – Bulk
Mirrorless cameras can do everything that you have come to expect from DSLR cameras minus the bulk and the associated weight. In a number of ways, mirrorless cameras can do things better than DSLRs.
The fact that they are lighter makes them ideally suitable for extended shooting sessions.
They are definitely less intimidating. We always had this vision that a professional photographer is the one with the super-tele lens and the big camera. Things have changed in recent years. Now smaller cameras, and I mean smaller in bulk are just as capable. These cameras are in no way lesser from any angle.
They have the same sensor size and better technology to backup.
Further, they are less bulky which means you can easily pack your camera gear and a couple of change of clothes and leave with just a hand-luggage for a weekend trip. How about that?
So what's your thought on switching to a mirrorless camera? Do you consider buying a mirrorless and retire your DSLR? Feel free to leave a comment below!
Related Post: Best Selling Mirrorless Cameras (Top 10, Updated Daily)