Digital photo frames are great for having a constantly updated set of photos on display in your house. They even make great gifts for family and friends.
In this article, we're going to help you choose the best digital photo frame with WiFi. Whether you're looking for a large display or something with all the bells and whistles, there's something for everyone's needs in this list of our top 12 picks.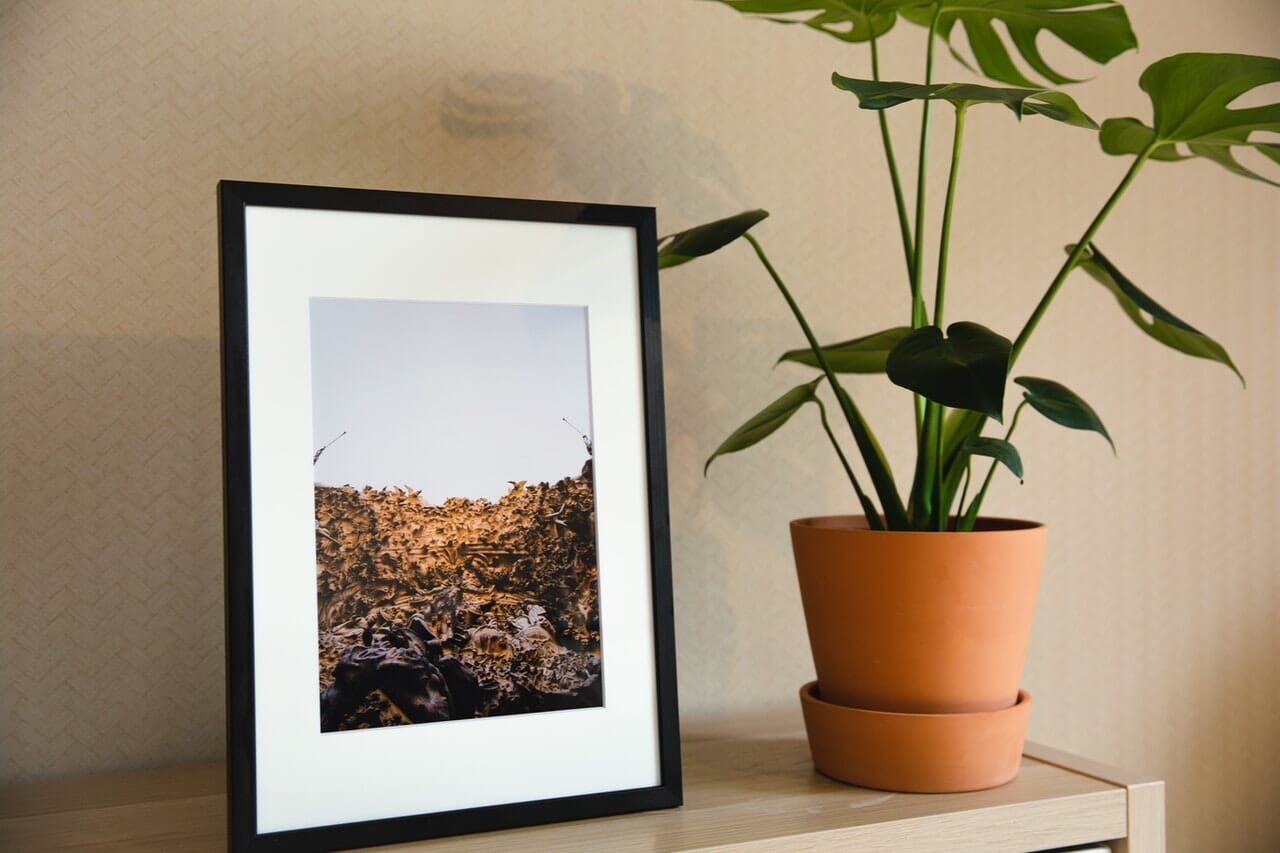 1. Nixplay Smart Digital Picture Frame 10.1 Inch
Great midsize widescreen photo frame
Good-looking frame with great color and detail
Wall-mountable
Great picture quality
Share images with others over a secure connection
Image access for online/social media photos using the Nixplay app
Doesn't have USB or SD card slots
The Nixplay Smart Digital Picture Frame 10.1 Inch is wall-mountable and has a resolution of 1280 x 800 HD. Its IPS display is extremely good quality meaning your images will look truly dazzling on this display.
The 10.1-inch display is large enough to offer a clear view of some of the finest memories of your life and automatic orientation switching means your images will always be displayed in the best way possible.
The system integrates with the Nixplay Smartphone App which allows you to connect to Google Photos and display images via the platform. You get full control over the device in the app and can even link to additional social media accounts for added photo-sharing convenience.
What else can you do with this digital picture frame? Well, you can send your photos and photo playlists to your loved ones over a secure connection.
If you are planning on buying this frame as a gift, whoever receives it is going to enjoy reliving those special moments all over again!
2. Aura Mason Smart Digital Picture Frame 9 Inch
Good-looking and great image display
Excellent photo quality and easy uploading using the app
Excellent high resolution screen
Easy control using the app
Integration with Google Photos and iCloud
If you're looking for amazing image quality and user-friendliness, then the Aura Mason Smart Digital Picture Frame 9 Inch is probably one of the best choices around.
Screen resolution is an impressive 1600 x 1200, which gives great color and clarity of detail in the images without being too much. The frame itself looks very much like a traditional photo frame, with a natural stone-type finish, so it will fit with most interior decor.
The Aura frame comes with an ambient light sensor to display your images at a brightness that suits the lighting conditions in the room. However, the sensor is not always accurate, but that's a minor detail.
There is no touchscreen on this frame, which can actually be a good idea because it means no more grubby finger marks on the screen! For operation, there are buttons on the top and side instead.
The Aura frame must be used with its app counterpart because it only accepts cloud files. That's a downside for those who prefer using SD cards or USB, but the app itself is simple to use and effective. The Aura Mason also provides a handy Smart Suggestions feature that helps you choose images from your gallery to display. The app also makes it easy for an unlimited number of family and friends to share images through WiFi.
The Aura also automatically crops and positions photos to give you the best fit on the screen, and the Intelligent Photo Pairing feature displays related photos side-by-side too.
3. Pix-Star 15 Inch Wi-Fi Cloud Digital Photo Frame
Big screen with great image quality
High resolution screen and lots of extra features
Large screen
8GB internal memory
Also compatible with SD/USB
Motion sensor
Low resolution video playback
The Pix-Star 15 Inch Wi-Fi Cloud Digital Photo Frame is on our list of the best digital photo frame with WiFi not only because of its huge display size, but also because it has full HD resolution.
This is a truly stunning digital frame that offers an impressive viewing experience, even if you're quite a distance away.
One thing that we like about the Pix-Star is the decent 8 GB internal memory that comes with it. So, basically, even if you don't plug in a MicroSD card you are able to put all your favorite images on a slideshow.
That said, there is the option to plug in a USB stick or SDHC card. Alternatively, for the tech-savvy, you can share and upload images via the mobile app. You get the freedom to add photos to your frame wherever you are in the world!
The Pix-Star also comes with a motion sensor that turns the display on or off depending on the presence of movement within a certain distance. This saves a considerable amount of energy when the device is not in use.
Other features include the ability to listen to web radio stations worldwide or plug in a USB stick with your favorite audio tracks to listen to while you watch the image slideshow. The frame even comes loaded with games so you'll never be bored when you have this WiFi digital photo frame!
This is definitely a hit for those who want to keep all their options open when sharing images or people who want a frame that does more than just display photos.
4. Dragon Touch Digital Picture Frame 10 Inch
Great midsize budget WiFi frame
Lots of memory and good image quality
16GB built-in memory
Lots of ways to add media to the frame
Headphone jack
Compatible with OurPhoto app
The Dragon Touch Digital Picture Frame 10 Inch is the next frame on our list. This model offers a nice and easy setup, with the option of adding friends and family so they can send images to your frame with the OurPhoto app.
You can play photos stored on an SD card or USB drive with ease but unfortunately, you have to keep that storage device plugged in if you want to keep that set of photos showing.
As with a standard frame, you have the option to hang this digital frame on the wall or set it up as a freestanding device. You also get 16GB of built-in memory, which is a decent amount for a budget price frame.
In terms of display quality, this frame has an HD resolution, but only just! If you're looking for something that gives crisp results, this might not fit the bill for you. Nevertheless, it does a decent job for most individuals' needs.
The frame comes with a headphone jack, so you can enjoy music with your slideshow without disturbing anyone else nearby. One thing that's missing with the Dragon Touch is a motion sensor, which is useful for saving power when you're not there. It does, however, have the option to schedule a start-up/power-down time.
There is an auto-rotate function that lets you display the frame in portrait mode. However, it does look much better in landscape as it suits the 16:10 aspect ratio more. All in all, the Dragon Touch frame is a good budget buy and would make a nice gift.
5. Facebook Portal Plus
Good for video calling and displaying Instagram and Facebook photos
An all-in-one digital photo frame and video phone for social media fans
Alexa integration
Display images from Instagram and Facebook
Video call through WhatsApp and Facebook
Smart design
You may think the Facebook Portal Plus is a strange pick for our best digital photo frame with WiFi list, but bear with me for a moment.
It's not going to suit those who just want to display their favorite images, and many people are wary of having a Facebook device with a camera and microphone in their house. But the Portal Plus is a high-quality smart display that also provides the benefit of Messenger video calling and image capturing capabilities.
You can display your Facebook and Instagram images on the large 15.6-inch touchscreen frame, which comes with a futuristic-looking base. This base has a loudspeaker at the bottom and a camera at the top, along with a four-mic array. This allows the device to effectively follow you and your voice around the room.
For those who have a smart home device, this is probably an ideal option. It has smart home functionality so you can control various things in your home and access an array of digital features.
Even with all this in mind, there are limitations to this device which mean it's not going to be perfect for everyone.
6. Aura Carver Smart Digital Picture Frame 10.1 Inch
Great-looking widescreen digital frame
Great for displaying landscape-orientation images in cinematic HD quality
Integration with iCloud and Google Photos
Crystal clear image quality
Smart and stylish
Ambient light sensor
The Aura Carver Smart Digital Picture Frame 10.1 Inch deserves a mention on this list for a handful of reasons. This is a stylish device that produces some high-quality digital photo displays!
This frame is actually designed with landscape images in mind for optimal display. It is definitely an ideal buy for photographers or viewers who prefer to see landscapes, cityscapes, etc. Nevertheless, you can still make use of this display with portrait-orientation images too. In fact, the Carver can pair two vertical photos side by side (and does so by default).
There's no physical storage in this frame, but you can upload unlimited numbers of images from iCloud, Google Photos, and your camera roll. All uploads to your frame go through the Aura app. This means that you, your friends, and your family can add photos to the frame from anywhere via the app.
Images are displayed in crisp and clear detail. The overall aesthetic of this frame is sleek and the model is available in either Charcoal, White Chalk, or Charcoal with White Mat mounts. This frame will fit nicely into most decor styles.
The frame doesn't have a touchscreen, so you won't have to constantly wipe fingermarks off it, and an ambient light sensor automatically adjusts the display's brightness. There's also an auto function that switches the frame off after dark.
7. PhotoSpring 10 Inch WiFi Digital Photo Frame
Versatile and stylish digital photo frame
Great image quality and ideal for non tech-savvy users
Two different frame looks
Platform stand
Can upload images from a variety of sources
Very easy to use
Need to buy separate hardware for wall mounting
If you are looking for a digital frame even your grandma can set up and use easily, then the PhotoSpring 10 Inch WiFi Digital Photo Frame is the perfect option.
You can remove the top black frame of the PhotoSpring and use it with the stylish white frame underneath instead, depending on how you want to display your photos. This frame is only available freestanding at the moment, if you want to wall-mount it you'll need to buy a power cable with a 90-degree magnetic connector, which PhotoSpring says will be available soon as an accessory.
You can send photos directly to the frame via email, an app, text, or from a browser. All media uploaded to the frame is automatically stored on the device, and it has a decent built-in memory of 16GB.
High-resolution videos of up to five minutes or 1GB in size can even be played on this frame!
The frame is very easy to set up and use, as it was designed for a non-tech customer base. Most things are done with one tap, or by using on/off switches. If you're anxious about using tech, you should feel at ease with this digital frame.
There's no motion sensor, but you have the choice of setting up scheduled on/off intervals instead.
8. BSIMB Smart WiFi Digital Picture Frame 10.1 Inch
Great value for money
Nice image quality and dual screen options
Dual screen setup
Motion sensor
16GB storage
An option from a company that makes some of the best cloud-enabled photo frames in the business, the BSIMB Smart WiFi Digital Picture Frame 10.1 Inch is a great digital frame despite its smaller size.
It seems like this frame was envisioned as a desktop photo frame because of its smaller size. It certainly wouldn't be able to be fully appreciated when hung on a wall (though this is still an option).
The interesting thing about this unit is the dual-screen. You have the standard 9″ screen and an additional 5.5″ display screen. This dual-screen setup allows you to display your favorite photos on the main screen and use the other display for the weather or a calendar.
Other features include an option to play background music, touchscreen properties, and a motion sensor. The frame comes with 16 GB of internal storage, which should be plenty for most people. The frame is very user-friendly, which makes it ideal for seniors and children to use.
But the best thing about the BSIMB 9″ Digital Photo Frame is the cloud-based image display option. It works via a smartphone app that is compatible with both Android and iOS platforms.
Built-in WiFi ensures that the digital photo frame is able to connect to a network and then on to your cloud account.
9. Echo Show 10 (3rd Gen) | HD smart display
Third-generation smart display
Innovative motorized base that lets the screen and camera track you as you move around the room
Compatible with a range of smart devices
Adaptive color
Excellent image detail
Innovative new design
Sound quality is good but not exceptional
The all-new Echo Show 10 (3rd Gen) is an extremely versatile device. It would be an understatement to state that it is just another digital photo frame. It is that and much more. Albeit in a small package!
So, what can the all-new Echo Show 10 do apart from display your images?
For a start, the 10.1-inch HD screen can move with you while keeping you in the dead center of the frame. The advantage? Your dance moves are perfect. Just kiddin'. If you are making a video call, or are watching your favorite show on Amazon, or figuring out who's at the front door, you always have the best possible viewing angle – thanks to the built-in motion detector.
You can use Amazon Photos or photos from Facebook to turn your home screen into a digital frame that uses adaptive color to make your favorite pics look great in any light. And with the built-in camera, you can easily add to your photo album. If you are an Amazon Prime member, you also get unlimited photo storage.
The biggest benefit of the Echo 10 is the home monitoring feature powered by Alexa. Designed to work with a range of Zigbee devices as well as other compatible devices, the Echo 10 is compatible with a whole range of smart devices without the need to connect to a smart hub first.
10. Feelcare 7 Inch Smart WiFi Digital Picture Frame
Great for small spaces
Compact and user-friendly frame at a nice price
Sharp and clear images
Personalize photos and videos with captions
App allows contacts to add images directly from a smartphone
Can only play 15 second videos
Although the Feelcare 7 Inch Smart WiFi Digital Picture Frame is small at 7 inches, it still warrants a place on this list.
If you only have a small living space, a more compact frame can fit better. This frame would be great for dorm-bound students or people living in apartments in the city.
In terms of image quality, the display is nice and sharp, even though the screen is small. If you want to adjust your display to suit the ambient lighting of the room, you can simply make adjustments using the touchscreen interface.
The Feelcare frame can display images through uploads to an app or you can manually load images on a micro SD card directly into the frame. The frame saves your photos and videos to the built-in memory, but be aware that videos will only play for 15 seconds. The touch screen also enables you to delete, hide, and adjust your photos.
The lack of a motion sensor is a bit of a drawback but you can use the timer feature. Although the Feelcare frame lacks a lot of extras, it's a great basic frame that's designed to be easy for non-techies to use.
11. Brookstone PhotoShare 14 Inch Smart Digital Picture Frame
Large, stylish digital frame
Durable and elegant, this frame gives great image quality
Frame has its own unique email address
Very well built
Built-in speaker
Limited portability as is not battery-operated
The Brookstone PhotoShare 14 Inch Smart Digital Picture Frame is a high-quality, durable digital frame that comes in a choice of Black or Espresso colors. It's available in different sizes: 8, 10, or 14 inches, to suit the space you have.
The frame is designed for use in landscape orientation. This is because the wall-mounting hole and the slide-off stand are built that way. That may be a downside for some, but those who love landscape images will enjoy the excellent picture quality. The frame itself is a touchscreen that enables you to zoom, change the transition effects, enable background music, and change the intervals for the slideshow.
You can add images via the PhotoShare app, as well as captions and invites for others to connect to the frame. However, it's quite a basic app compared to some of the competitors' apps.
Photos can also be sent to the Photoshare frame directly via the unique email address the app provides. You can send images via your PC, or by a link through Facebook as well. There's even the option to add images via a USB or SD card!
Setting up the frame is super-easy, just connect and set up an account. The built-in speaker lets you add background music via the SD or USB slot. The speaker quality isn't amazing but the sound is good enough to enjoy while watching your favorite memories.
One downside is that there's no option for using batteries with the PhotoShare frame. It must be used where there is a power outlet, but that's not likely to be a deal-breaker for most.
12. Nixplay Seed Wave 13.3 Inch WiFi Digital Picture Frame
Great for those who want easy setup and Bluetooth speakers
Very user-friendly, with great image and sound quality
Stream music from Spotify direct to the frame
Add voice control with Alexa
Feature-packed app
IPS display for great image quality
Power adapter is inconveniently large
Last but not least is the Nixplay Seed Wave 13.3 Inch WiFi Digital Picture Frame.
It's not just a great-looking digital frame for showing off your images in crisp and clear detail. It also packs a pair of 5W Bluetooth speakers to give you amazing sound quality. That's not all – Spotify users can stream music from their account directly to the frame. If you have Alexa, add voice control to play your Amazon music playlists, too.
The IPS display renders colors beautifully, has plenty of brightness, as well as wide viewing angles. There's also the option to tweak the color settings and manually choose the brightness as well as the built-in ambient light sensor.
The built-in storage of the Seed Wave for cloud photos is 8GB, but there's no USB port or SD slot. The Nixplay app is user-friendly, and has a lot of features, as well as enabling you to send images directly to the frame. You can connect to Google Photos to keep your frame up to date. It also supports Dropbox, Facebook, and Instagram.
One possible minus for the Seed Wave is the massive power adapter – it's larger than a laptop charger! It's not that easy to hide and it's certainly not unobtrusive, but if you have plenty of space it won't be an issue.
Which Is the Best Digital Photo Frame with WiFi?
Choosing the best WiFi digital photo frame for you comes down to a number of factors. What screen size would you prefer – large like the Pix-Star 15 Inch Wi-Fi Cloud Digital Photo Frame, or compact like the Feelcare 7 Inch Smart WiFi Digital Picture Frame. Is it a gift for a techie in your life who likes added features? If so, the Nixplay Seed Wave 13.3 Inch WiFi Digital Picture Frame is a great pick!
The choice is yours!
What is the best size for digital photo frames?
Digital photo frames come in a large number of sizes. But the best ones are usually between 3 x 5" and 10 x 12". These offer optimum viewing depending on how further or closer you are to them when viewing the images. That said there are some very large sizes with full HD resolution. These can be expensive but look stunning.
How many photos can a digital photo frame hold?
This will depend on the internal storage capacity of the digital photo frame as well as whether it supports external plug-and-play storage options.
How do you upload pictures to a digital frame?
The best digital photo frames will have multiple options to upload photos to them. By default, they should have some internal storage options. A secondary option is an SDHC card slot. Some digital photo frames even have the option to plug in a USB 2.0 flash drive or an external hard drive via a USB 2.0 port. Finally, a WiFi connection allows the ultimate convenience to upload and view photos.
What are the best digital photo frames?
The best digital photo frames are the ones that come with a minimum display of around 9". They should have a remote control, should be WiFi-enabled, and have both internal memory and the option to plug in an external storage option. We would also recommend the remote sharing option where you can share images from anywhere in the world.
Can you leave a digital photo frame on all the time?
You could leave a digital photo frame on at all times. But it does not make sense to do that if the product does not come with an auto on/off sensor. This sensor will detect when there is no motion in the room and turn off the display after a time gap. The same way the sensor will turn on the display when it detects movement inside the room.
---
As an Amazon Associate we earn from qualifying purchases. Certain content that appears on PhotoWorkout.com comes from Amazon. This content is provided 'as is' and is subject to change or removal at any time.