As a photographer, my entire universe revolves around ensuring each piece of necessary equipment has enough juice to last me through the day's sessions (and I have nightmares about a battery dying on me while shooting a client!).
And while one solution to my power problem is a generator, as a small female, there is no way I could muster the strength to lift one – or so I thought! Welcome to the Jackery Solar Generator 300, a lightweight generator kit that promises both portability and power.
I took this bad boy out to the deserts of Nevada to see how well it worked. Read our Jackery 300 review to find out my thoughts (and whether this kit is a must-have for outdoor photographers).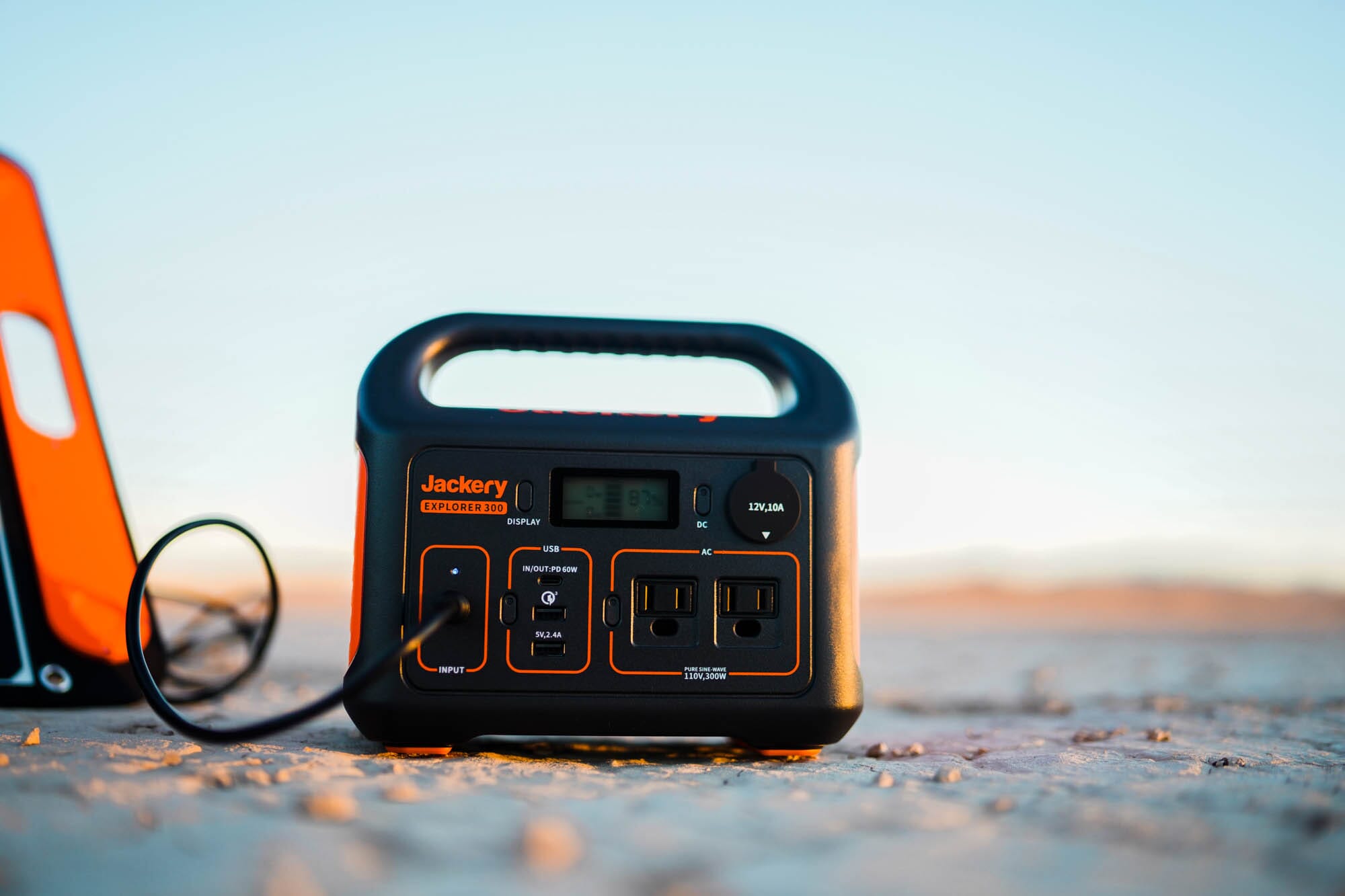 When you buy through links on our site, we may earn a commission at no cost to you. We evaluate products independently. Commissions do not affect our evaluations.
Jackery 300: Overview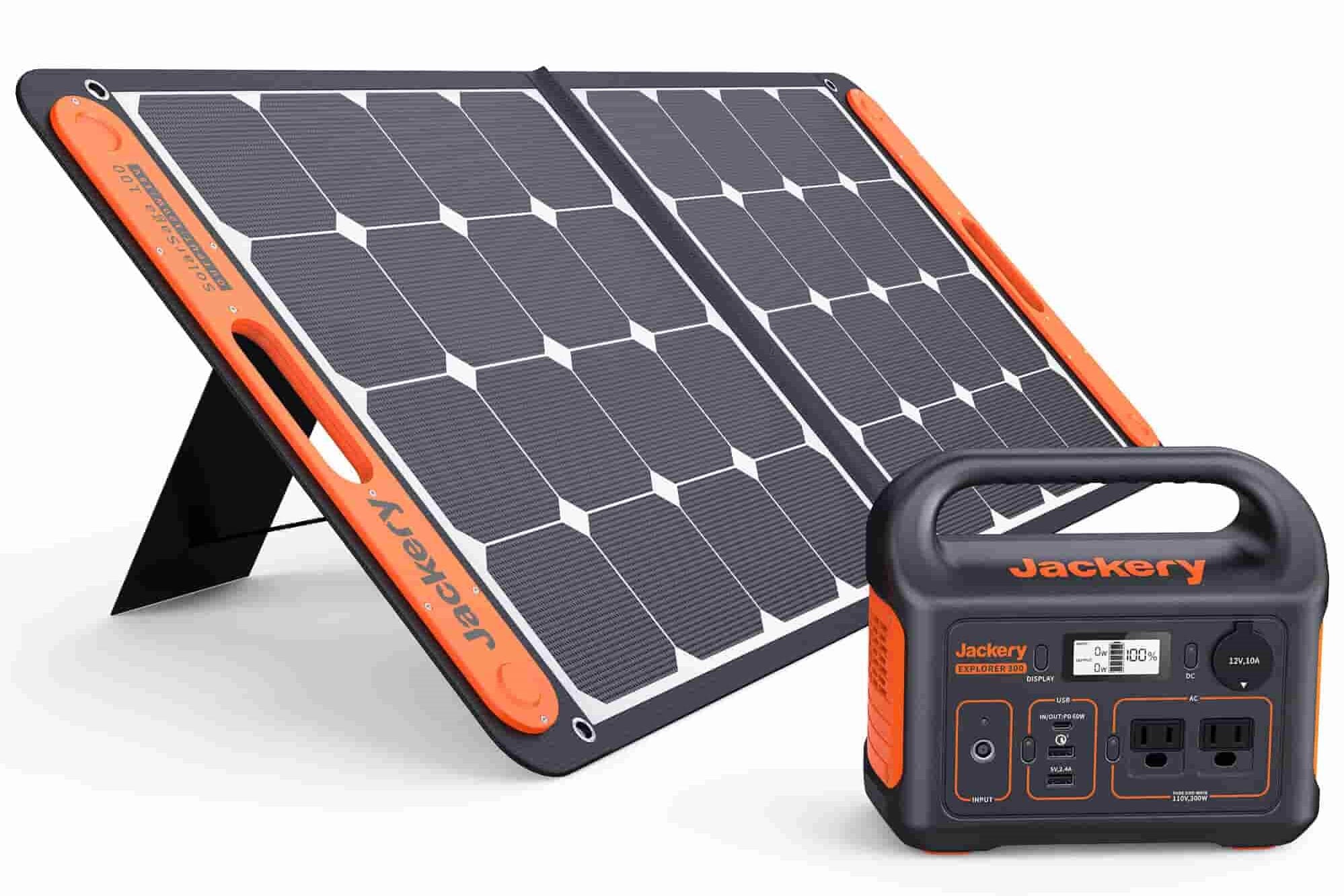 A Portable Solar-Powered Generator
Small and mighty, this solar-powered generator makes a great photography companion whether you need to plug in lights or charge batteries.
Pros
Small and lightweight
Provides ample power for most devices
Easy to use (even for a generator newbie like me)
Cons
The price is on the high side
Don't expect it to run your power-hungry gear
Jackery claims to be "the number one producer of portable power, and one of the world's biggest manufacturers of outdoor solar utilities." As Jackery encourages accessible, clean energy for all, the company's products are all tied to solar energy.
The Jackery Solar Generator 300 kit pairs the Explorer 300 Portable Power Station with the SolarSaga 100W Solar Panel; together, they provide a near-endless supply of power for your (smaller) belongings.
I am not an engineer, so I cannot discuss the generator's technical features, but it is safe for both indoor and outdoor use and features a reliable power management system. According to Jackery, the generator has a "293 Wh power capacity" and "is capable of powering small appliances and charging up to six smart devices at once" (which I confirmed, as you will read about below).
The solar panel itself boasts a conversion efficiency of up to 23%. The panel is designed to substantially charge the power station in about 3.5 hours.
Design and Appearance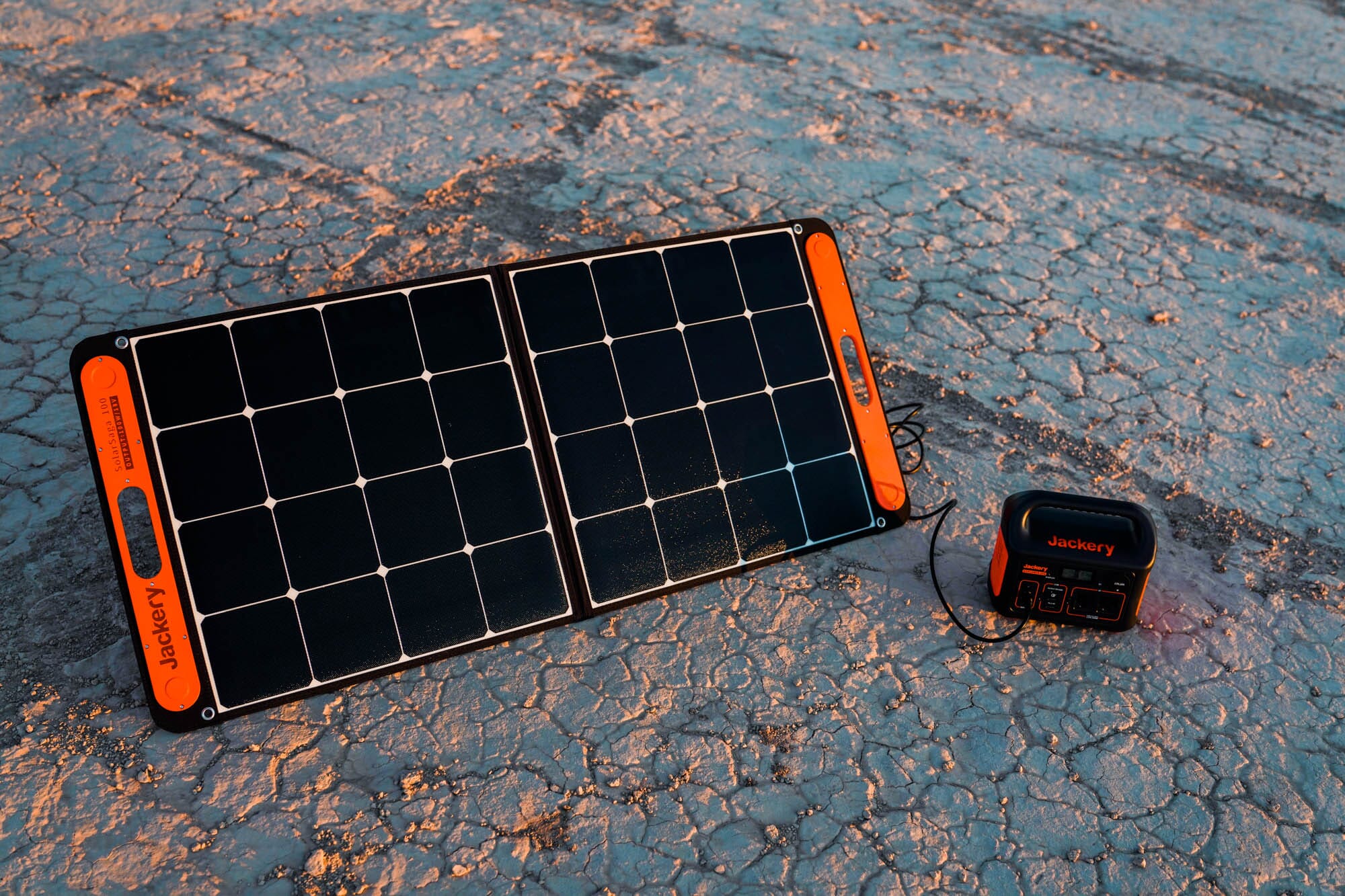 The Jackery Solar Generator 300 design is both beautiful and clever.
The black against the vibrant orange is striking and makes the kit easy to spot. (The latter is a big deal for me as everything I own for my business is the same matte black!)
The generator's interface is simple, and each outlet has a switch to ensure you aren't draining energy unnecessarily. The generator box comes with a handy storage case, which you can use to store the generator's AC charging plug and the car charging outlet. The generator itself features two AC outlets, two USB outlets, one USB-C outlet, the car outlet, and a DC input – so no matter your plugs, the Jackery 300 has got you covered.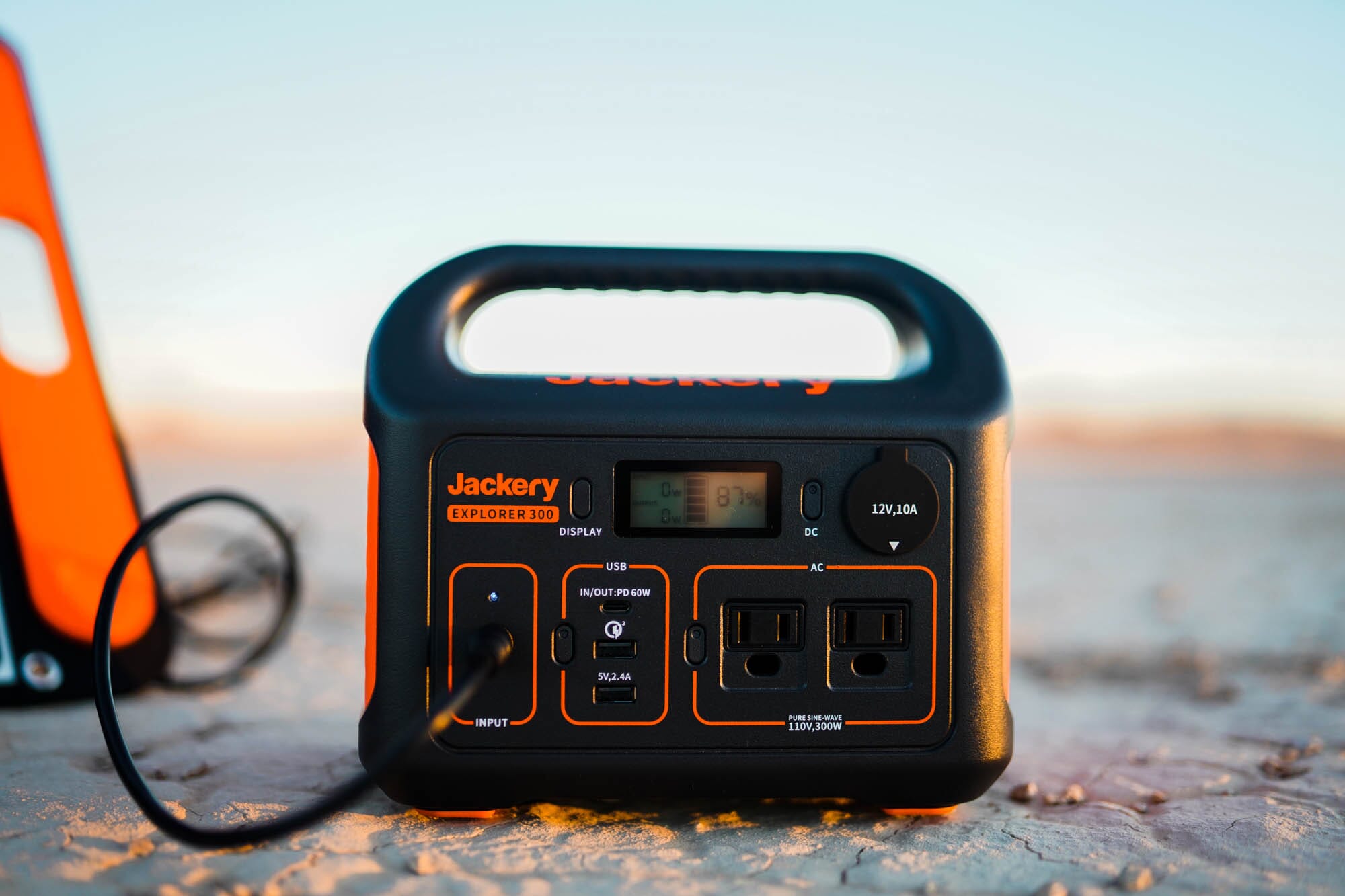 The solar panel is where you can find the cleverest design choices. The panel folds flat like a pancake with a very comfortable carry handle, and on either section of the panel, you can find two (velcroed) tabs. When pulled, these tabs unfold into stands, which can keep the panel upright to collect sunlight. You can even adjust these to angle the panel in any direction! And when you're done, you just velcro the tabs right back into position.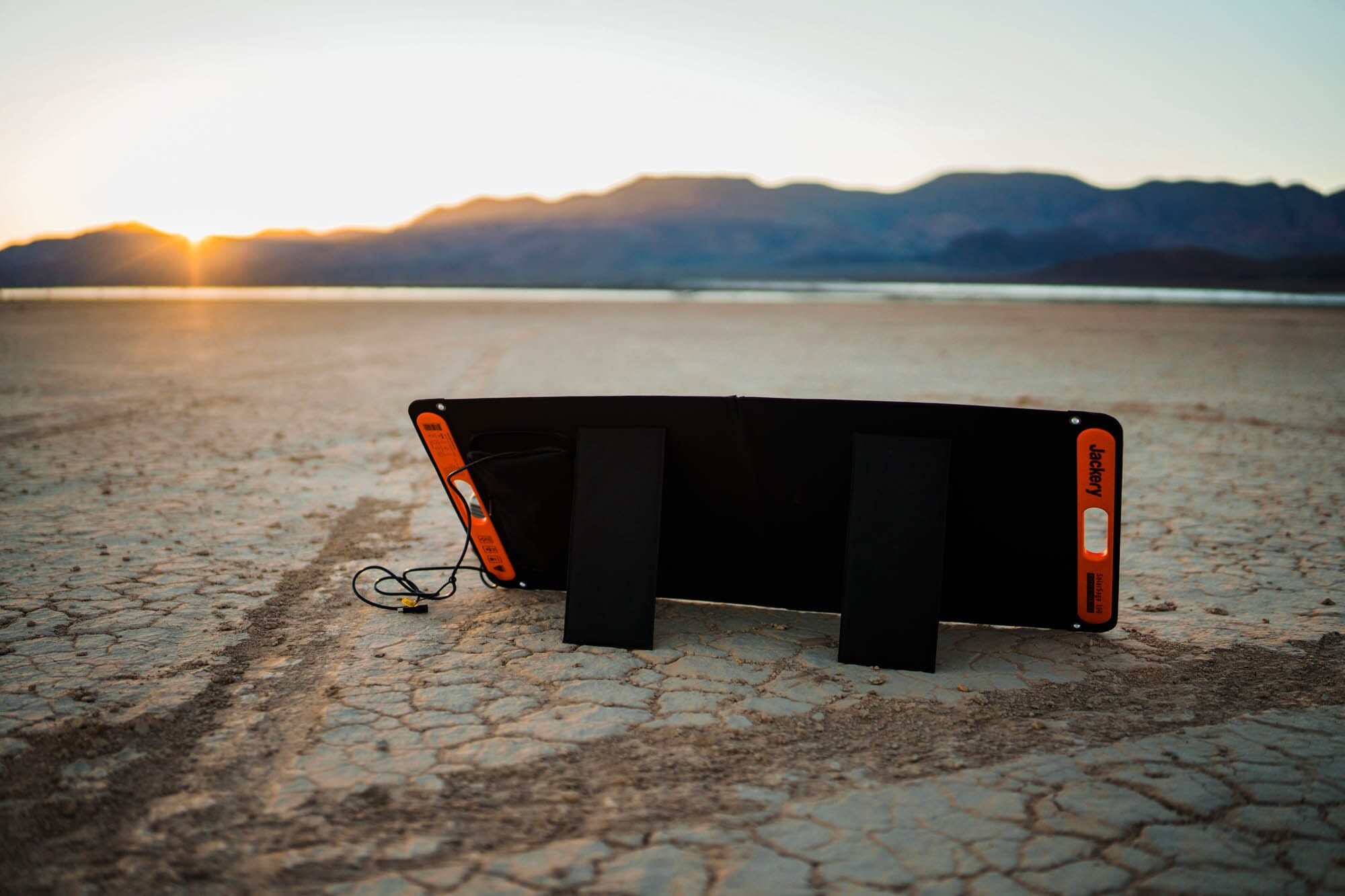 On one side of the panel, you'll find an attached zipper pack, which holds a DC cable (to connect into the generator), plus a tab with a USB-A and USB-C port (you can use this to charge devices directly from the solar panel). The pack closes quite tightly against the panel, so it takes up zero room and doesn't increase the panel thickness in any substantial way.
Portability and Durability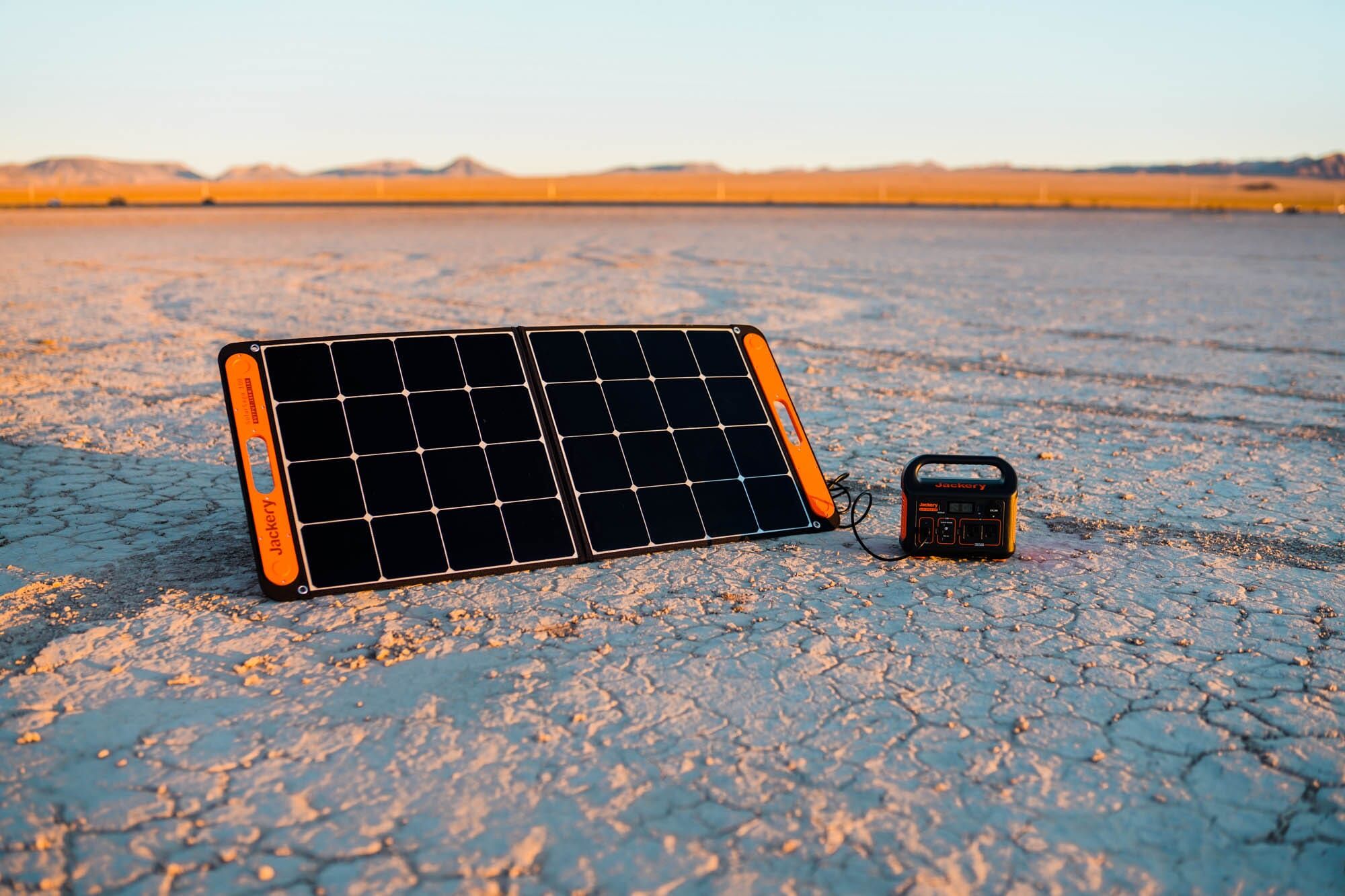 As I mentioned above, I don't have the strength to carry most generators, and COVID makes it difficult to work with a team of assistants. So I had effectively ruled out generators entirely until the Jackery 300 arrived at my door.
I was immediately impressed by how lightweight the entire system is, and I found I could lift both the solar panel and the generator without any issue. In fact, the generator weighs just 7 lb (3.18 kg) and the solar panel weighs just 9 lb (4.08 kg), which is actually less than my camera kit.
The compact size of the generator made it a breeze to load in the car, and the solar panel folds very neatly as well, so it wasn't an issue to load, either. Both slid nicely into the trunk netting of my SUV.
Portability, A+.
While out in the desert, a rather strong gust of wind came barreling toward the set up, pushing the generator over onto its side with a little "blomp" sound that caused us to come running. It's not unusual for the area to have little dust tornados and strong winds, but I'm new to the area, so it didn't occur to me that one would form directly by my setup.
After my initial panic lifted, I checked on the generator and absolutely nothing was amiss (other than some dust marks that came off easily). Everything that was plugged into it remained charging and active! And the solar panel didn't fall over; the weight and design kept it upright despite the gust of wind.
An A+ for durability, I'd say.
Real-Life Use
So how did the kit actually perform?
In my opinion, it did splendidly. I went in with low expectations, but by the time I was done testing the Jackery 300, I was so impressed.
I live in a condominium building in Nevada, so I don't get a lot of sunlight for charging (just a little balcony). But the small size of of the panel and the generator made it easy to fit in my little outdoor space, and the panel got quite a bit of light to work with. The generator was about 40% charged right out of the box, and it only took two additional hours to reach 100%. Jackery claims that you can go from 0-80% in 3.5 hours, and I'd say that's pretty accurate.
Packing the kit up was easy; I just grabbed it by the handles and threw it in the car. Unpacking was just as simple, and it took far more time to set up my studio equipment (about seven minutes total) than it did to set up the panel and generator (about a minute).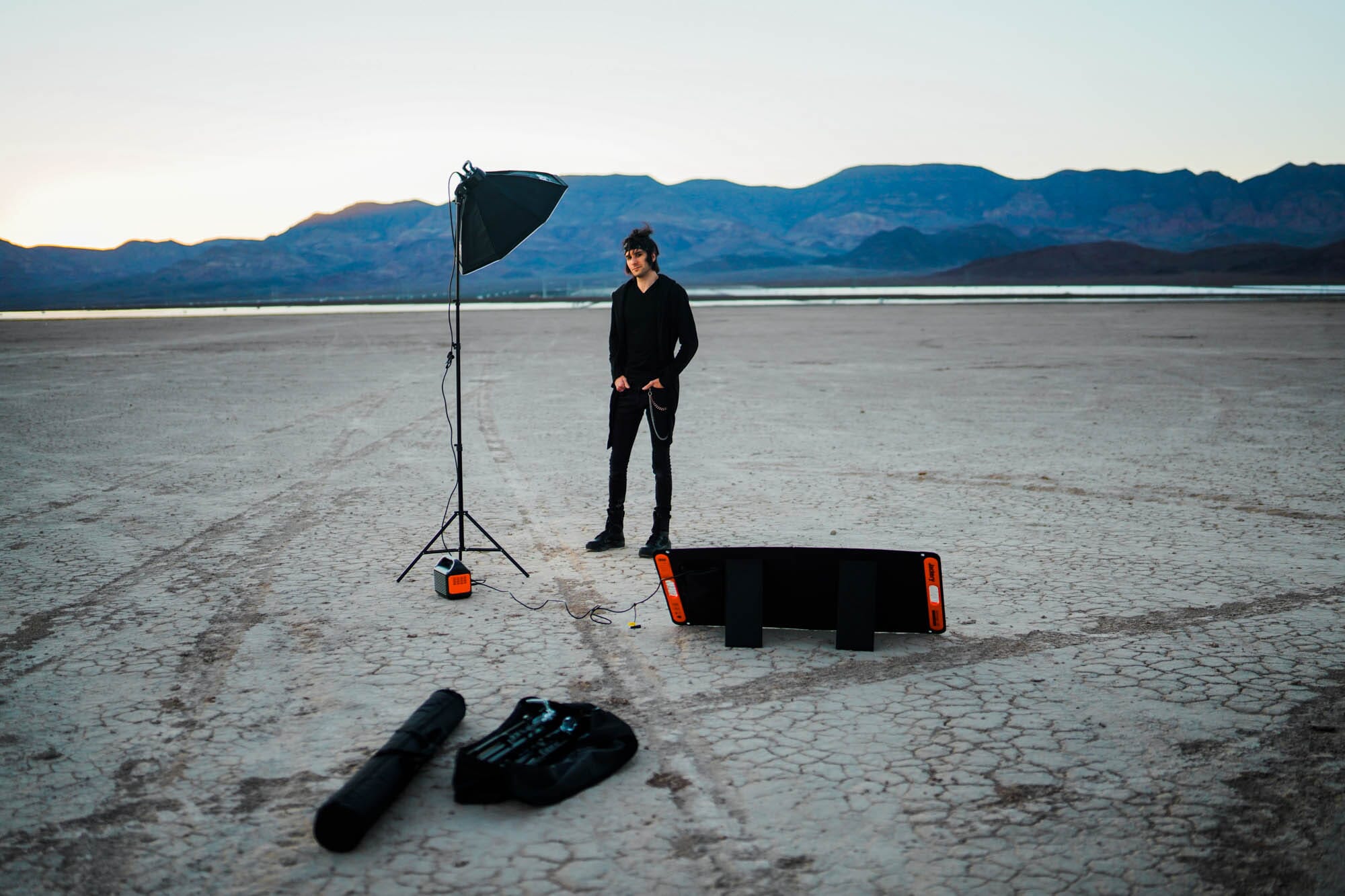 I set up during sunset. My boyfriend stepped in as the living subject, and I got my portable studio light plugged in and working without fuss. I plugged in some batteries, a computer, and my phone just to see how the generator would handle multiple products, and it provided power without issue. I even got my laptop running.
I took some photos, and my boyfriend and I stayed out for several hours just enjoying the setting sun and the darkness to follow. Even with so many items plugged in, the generator didn't lose much energy – once I arrived back at home, the generator indicated that it was still 80% full!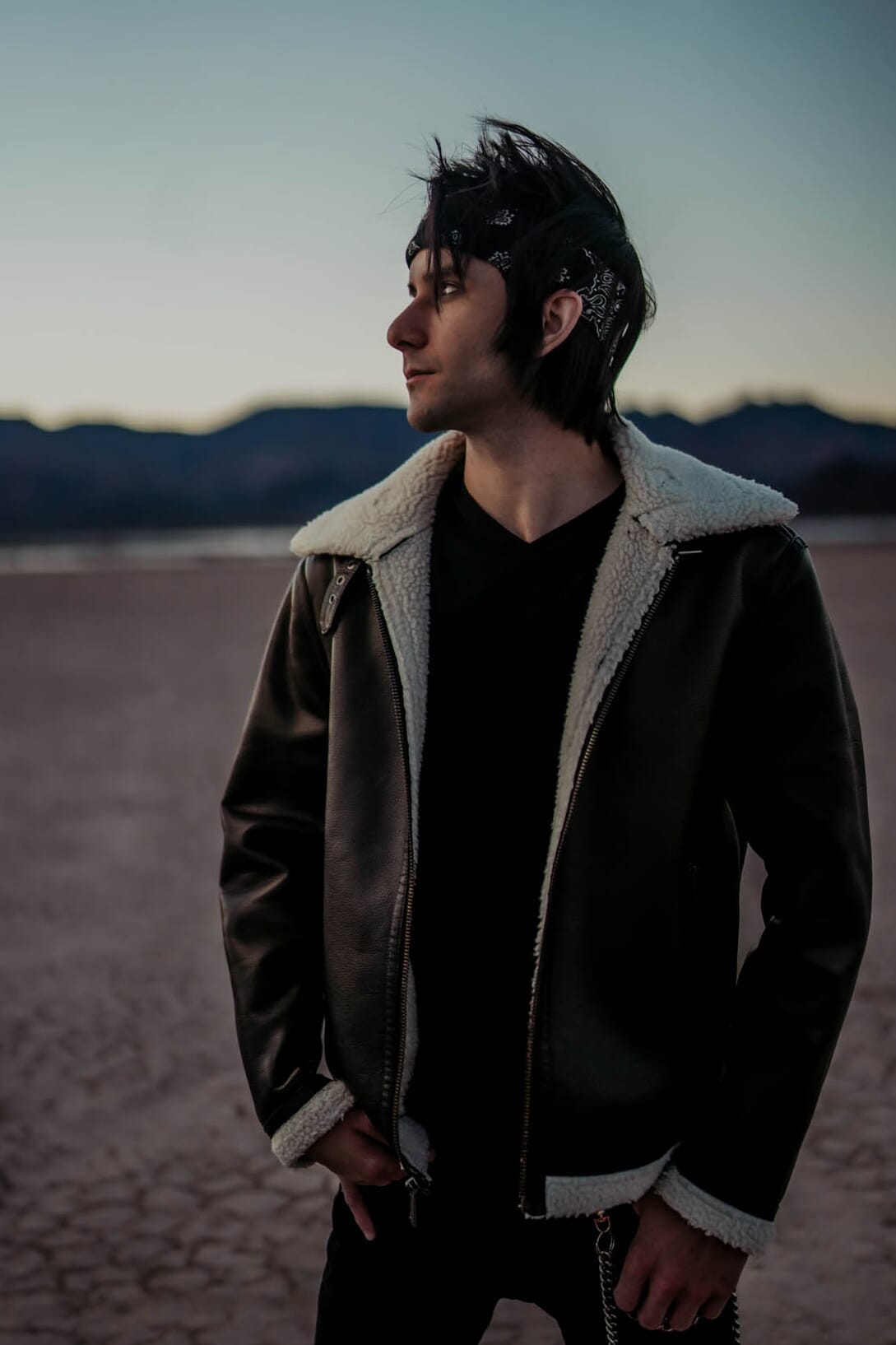 Ultimately, I am simply a photographer who needed some continuous lights powered, a computer run, and batteries charged. The Jackery Solar Generator 300 did exactly what I needed with no complication or fuss. I love when things are that simple.
Price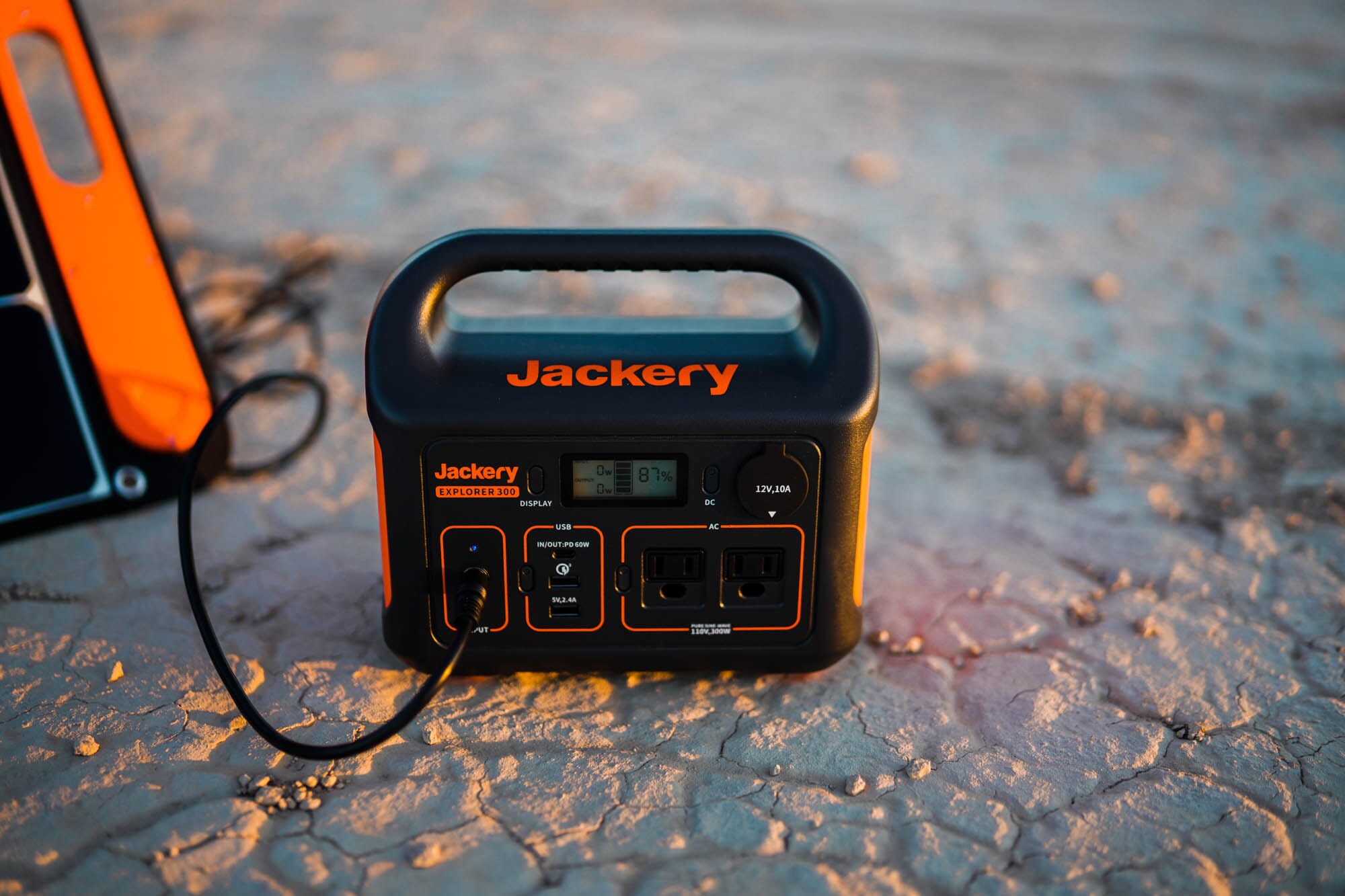 The Jackery Solar Generator 300 kit costs $600 – so it's not the cheapest item in the world, but it's definitely not the most expensive either. The price is actually fairly low compared to other generators. Most competitors price their products at well over $1000 (and many generators reach $2000 and above!).
In my view, the price is really very fair. The Jackery 300 can be used for so much more for photography, plus it's so durable that you should be able to keep it for years. It feels a bit like a steal. Add in the clever design, and it's an even better buy.
That said, $600 is not cheap, so you should really decide for yourself if the generator is worth the cost. I value convenience and have paid a premium for products that lessen my burden. Of course, there are others who don't put the same emphasis on convenience, so I recommend you think about your own needs before buying.
The Jackery Solar Generator 300 Is a Must-Have
Jackery Solar Generator 300
Design

Portability and Durability

Power Output

Charging Time and Usage Time

Price
Summary
The Jackery 300 powers lights and charges batteries for the traveling photographer. It's easy to use, it's powerful, and it works beautifully! A must-have for outdoor shooters.
Pros
Portable size
Lots of power
Simple to work with
Cons
Expensive
Has some power limitations
After using the Jackery 300 kit, I genuinely think it's a must-have for outdoor photographers (and even for traveling photographers who need some extra juice).
I've even been taking this kit with me to photoshoots in warehouses and other locations that are lacking electricity.
Bottom line: For the photographer who worries about power problems, the Jackery 300 is a great buy.