A review of the Syrp Genie
Shooting time-lapses have become a lot easier these days with built-in intervalometers, motion guided dollies and Wi-Fi enabled memory cards that shoot and transfer images instantaneously to a Wi-Fi enabled storage device. And recently on a kickstarter campaign resulted in a interesting motion control device: The Syrp Genie.
So we decided to take a close look and do a Syrp Genie review post and share some interesting videos and features of this piece of gear with our readers.
New lime-laps gear has made it possible to shoot footages that are now longer in duration and do not dependent on limited storage space on tiny memory cards or the technical limitations that come from shooting manually. And the greatest advantage is automation of most of the time-lapse shooting process.
Related Post: How to Shoot a Time Lapse Video
Motion in time-lapse footages add excellent value. Motion adds that all important aspect of changing perspective that was forever absent in tripod based time-lapse footages. You could shoot tripod mount hyper-lapses, but those would always have a fair amount of wobble. Products like the Syrp Genie are thus the craze of the hour.
What is the Syrp Genie?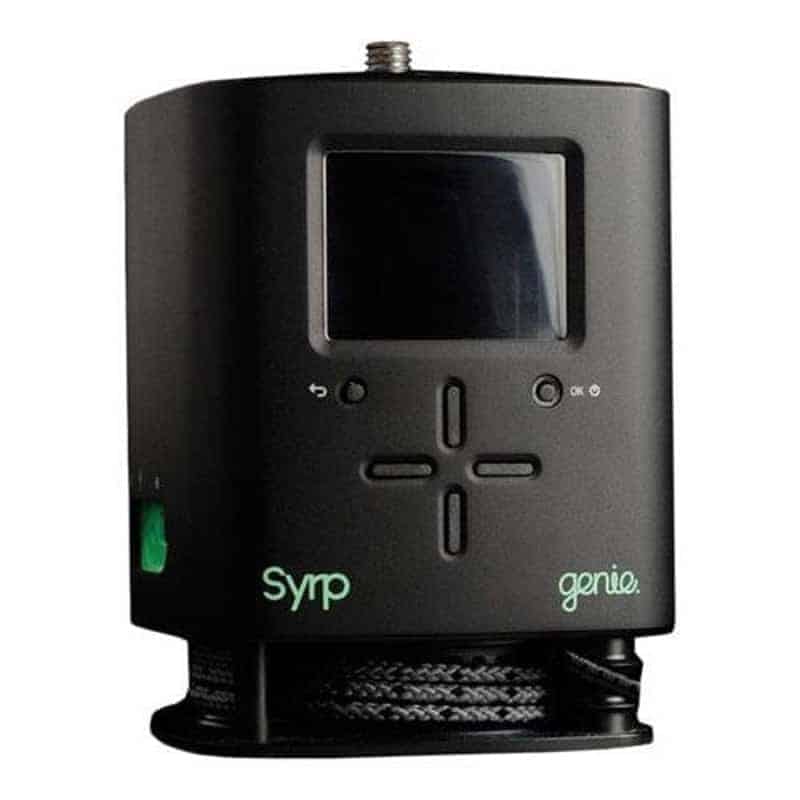 The Syrp Genie is a time-lapse motion control device, panning device and intervalometer all rolled into one. This brilliant piece of device allow you to control the movement of your camera in a pre-planned speed and direction while making exposures at a fixed interval. This means you can not only incorporate motion into your time-lapse sequences but you can also make more complicated hyper-lapse sequences which are wonderful to watch. The Syrp Genie was developed by two guys in New Zealand. You can visit their company website here.

The Syrp Genie not only controls the speed of the camera's movement over a fixed set of rails (known as the Magic Carpet Slider) but offers panning abilities as well.
It also provides features of an intervalometer. This means you don't need a tripod, an intervalometer or other motion control devices when you have the Syrp Genie paired with the Magic Carpet slider and the panning head.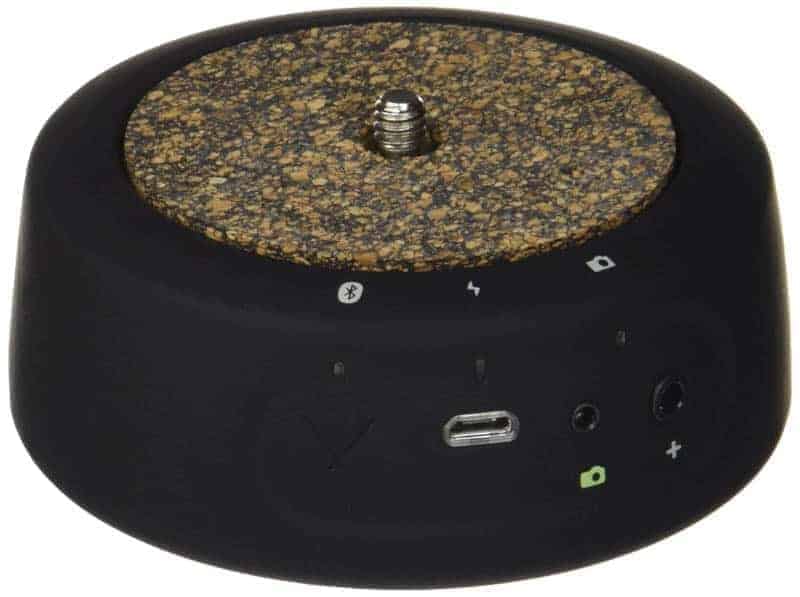 If you want to use your tripod and only need to do a time-lapse from different angles you can have a look the Syrp Mini Motion Controler.
Genie – Motion Control Time Lapse Device from Syrp on Vimeo.
Syrp Genie Motion Control Camera
Smooth video motion or motion control time-lapse, combine with Genie Mini for multi-axis control
Universally compatible with almost any slider on the market including DIY setups, Dollies and Cables Cams
Comes with universal slider attachments, panning plate, 3m of Rope, Rope attachment hooks
Ease in / Ease Out, HDR Time-lapse, Move Shoot Move, Bulb Ramping and Auto Start
Bounce back mode for interview shooting
Features of the Syrp Genie
The Syrp Genie itself is essentially a single box that houses the battery unit, the motor drive, controls and software. You can attach the ball-head (sold separately) on top via the 3/8th screw and then attach your DSLR on top of it. A single cable connection between the Syrp Genie and your DSLR is all that is required to control your camera and trigger the exposures.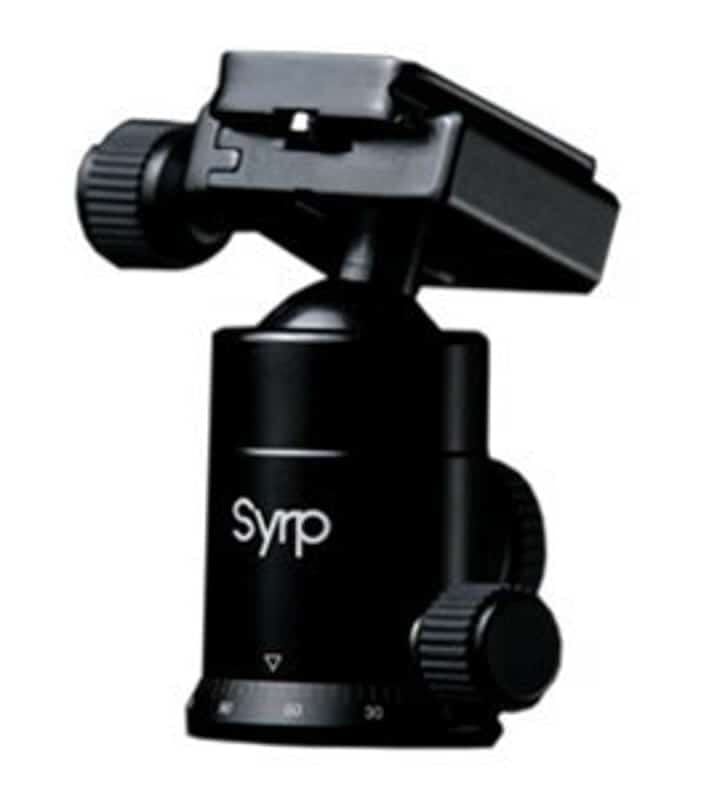 There are two different types of base plates that come with the Genie. The first is the Pan base. The Genie comes attached with the Pan base by default. This one works as your standard panning base for both time-lapses and video shooting. The other is the Linear Base. This is the one that has the motor drive installed that pulls a Teflon cord along the slider rails.
The settings on the Syrp Genie are rather easy to navigate through. There are a number of presets pre-loaded for shooting time-lapses and videos. So you can choose between clouds, people and stars. Select the preset you need and hit start. The advantage is since the the number of shots, duration and distance information is preloaded you can very much get started right after un-boxing.
Obviously, when you buy something like the Genie you would want to maximize your production value by adjusting everything manually. Don't worry you can create a new preset and save it if you like.
The Genie comes with a quick release button. This enables you to detach the Genie from the slider base and on to a different base or a tripod just as easily. There is also a Syrp pan head available separately for the Genie.
Related Post: Best Tripods for DSLR Video Shooting
The Syrp Genie is powered by an 11.1v lithium-ion battery. One full charge of the battery allows you to shoot for up to 12 hours. It takes about 3 hours to fully charge the battery. AC adapters for charging the Syrp battery comes along in the box.
As a thoughtful move the company ships it with several adapters that are standard in different parts of the world. If you travel quite a lot, which as a landscape and time-lapse photographer you probably do, this saves you from having to find appropriate adapters when you travel.
The Magic Carpet slider
The magic carpet slider is the linear attachment for creating hyperlapses. The Linear Base of the Syrp Genie can pull itself using a motor-drive along a cable attachment across the Magic Carpet slider. The actual sliding is done using a sliding platform that rests on four ball bearing rollers. The tension on these rollers can be adjusted so that they sit firmly regardless of the track that you use.
Magic Carpet – Camera Slider + Motion Control from Syrp on Vimeo.
The slider tracks come in two different lengths 2.6' and 5.2'. The longer track is probably more suitable for those long breathtaking time-lapse footages as well as panning shots when shooting videos.
The legs of the slider tracks can be folded and detached completely for storage and easy transportation purposes. These are made of aluminum and have distance indicators on them to assist you in assessing the precise distance you need the slider to move when shooting videos or stills for time-lapse.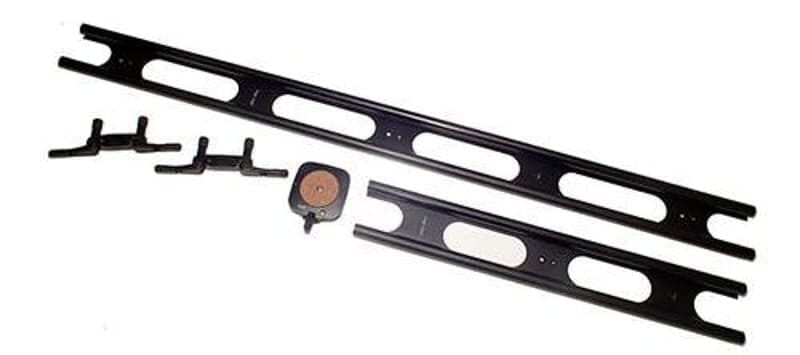 When setting up the Genie you will notice there is a cable contraption that extends to either side. The Genie moves across the Magic Carpet slider using a motor-drive that pulls this cable. It needs to be attached to both ends of the slider via the slider straps (provided). Make sure that the cable attachment is very taut. This will ensure a smooth movement and prevent unexpected stoppages.
The Syrp Genie works with most sliders available in the market. You can even make a homemade dolly slider yourself and attach the Genie on to it. The slider straps provided with the Genie converts any dolly – track system compatible with the Syrp Genie.
This means unless you run out of cable you can set up the Genie on really long tracks and create fantastic low perspective video footages as well as time-lapse sequences. Additional cable of longer length are available from Syrp.
What you can do with the Syrp Genie
The Syrp Genie is a great little tool that makes producing high quality time-lapse and hyperlapse sequences a breeze. With its built-in features like panning, sliding, interval shooting and bulb ramping you can not only capture a fresh new perspective and produce smooth videos and time-lapses but you can also handle tricky lighting situations where the light value changes dramatically.
About the Bulb Ramping feature
The Syrp Genie has a bulb ramping feature on it. Bulb ramping is a feature that allows the exposure on a camera to be adjusted to allow for massive changes in the light value of a scene, even when the camera is set to bulb mode.
Theoretically, the bulb ramping feature on the Syrp Genie should allow you to produce a well-balanced exposure when the light value changes over the course of the shoot. However, in some specific conditions such as when shooting sunsets and sunrises, bulb-ramping with the Syrp Genie does not work as expected.
Related Post: Best Video Editing Laptops
This happens mainly because the bulb ramping feature on the Syrp Genie works in an arithmetic progression, changing exposure from 1/10 sec all the way to 30 seconds. This is useful in situations where the light changes in arithmetic progression. This is not the case during sunsets and sunrises where light changes abruptly at times.
Syrp Genie Review: Conclusion
Overall the Syrp Genie is a powerful little device that guarantees an added value to your production.
Be it indie movie making, amateur landscape time-lapses and hyper-lapses or professional film making, the Syrp Genie has tremendous potential.
For a device that costs 
$549.00 on Amazon with the cable cord, the Syrp Genie can transform any dolly track system into a professional rig.
Recommended Syrp Genie Kit you can buy on Amazon:
---
Note: As an Amazon Associate we earn from qualifying purchases. Certain content that appears on PhotoWorkout.com comes from Amazon. This content is provided 'as is' and is subject to change or removal at any time.