Sure-Fire Real Estate Photography Tips to Capture Great Real Estate Shots
Even if you are not a professional real estate photographer these simple to use real estate photography tips can help you to capture some captivating photos of your own home, if it is but only to impress a potential buyer/renter.
Related Post: The Best Software for Real Estate Photography (Top 3 Picks)
4 Real Estate Photography Tips
1. Equipment
Apart from the obvious needs of a camera one equipment that you simply cannot do without is a wide angle lens. When selecting a wide angle lens, ensure that it does not offer a fish-eye perspective. In other words, it should not have an angle of view of 180 degrees as you don't want circular perspectives for your real estate photos.
A wide angle lens such as the Canon EF 16-35mm f/2.8L or the Nikon 14-24mm f/2.8G is ideal to start off. They are expensive but you can rent a lens for a day and shoot to your heart's content.
Related Post: Best Extreme Wide Angle Lenses
2. Lighting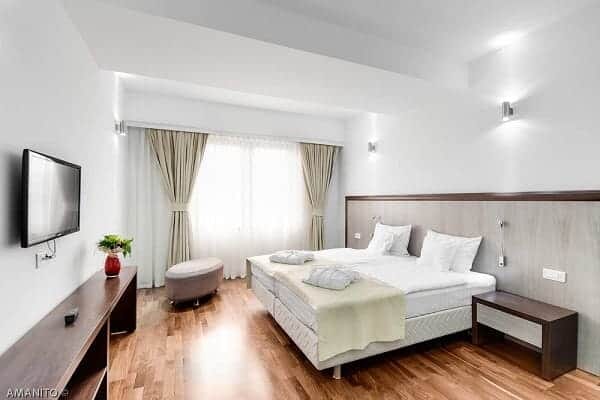 One of the most important real estate photography tips that I would like to share with you is the importance of taking care of the light inside the room.
Remember, for real estate photography you need a sufficient quantity of quality light.
A typical room may have both incandescent and tungsten lights. On top of that, the room may have large windows with lots of natural light coming through.
If there is too much light coming from the window and the interiors are getting overexposed, then you can make multiple images with different exposure and then stack them together in Lightroom.
Related Post: Best DSLR Lenses for Real Estate Photography
Video: Real Estate Photography Tips
Ideally, you would want to eliminate light sources that create contrasting color casts and keep a uniform light source. Ideally, I would go for tungsten or completely natural light depending on which one is more dominating and sufficient.
If you are using strobes, off-camera flash or any other light source apart from the natural or tungsten light, I suggest you keep the light pointing towards the ceiling or use a diffuser to cut down on the harshness. A uniform light is more pleasing for the interior real estate shots.
Related Post: Best Tripods for Real Estate Photography
3. Cleanliness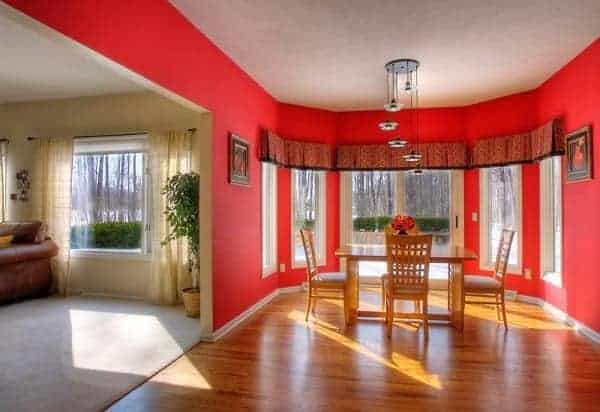 It is important to clean the rooms prior to the photo shoot. The interiors may be small, may even be poorly lit, but there is absolutely no excuse for untidiness. Even if eventually the rooms are going to be renovated the potential owners must not be put off by the untidiness.
4. Exteriors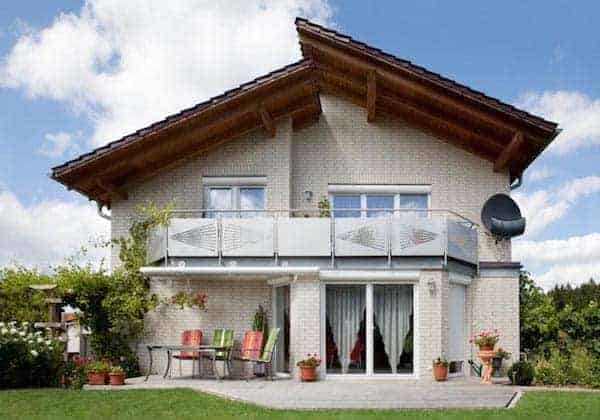 Most real estate photography tips will talk about how to photograph the interiors. But the exterior of your home is just as important.
Related Post: Best Drones for Real Estate Photography (Top 5 Compared)
Use every inch of the place with the final objective of impressing a potential renter/buyer. If there is a yard select the corner that offers the best possible composition. A patch of green, a picket fence or a pebbled path all adds up to the quality of your compositions.
Sale
Related Post: Best Cameras for Real Estate Photography (7 Picks for 2018)
---
Note: Amazon.com prices, reviews, and ratings were updated on 2019-08-25 - Product prices and availability are accurate as of the date indicated and are subject to change. Some product prices may refer to used/refurbished items. Any price and availability information displayed on Amazon sites at the time of purchase will apply to the purchase of the product. As an Amazon Associate we earn from qualifying purchases. Certain content that appears on PhotoWorkout.com comes from Amazon.com. This content is provided "as is" and is subject to change or removal at any time. For more information refer to our Affiliate Disclosure and Disclaimer.