Adobe Lightroom is one of the most popular photo editing programs available, but it doesn't appeal to everyone. The tools can be a little limited, and many consumers don't appreciate the subscription-only system.
If you're not a Lightroom fan, don't worry. As you'll see below, there are plenty of other options (both free and paid), including programs for beginners, professionals, and everyone in between. Therefore, regardless of your skill level, confidence, and editing requirements, you'll be able to find suitable post-processing software.
To help you out, I've spent hours researching and testing the latest editing programs. Here are 10 superb Lightroom alternatives for your consideration!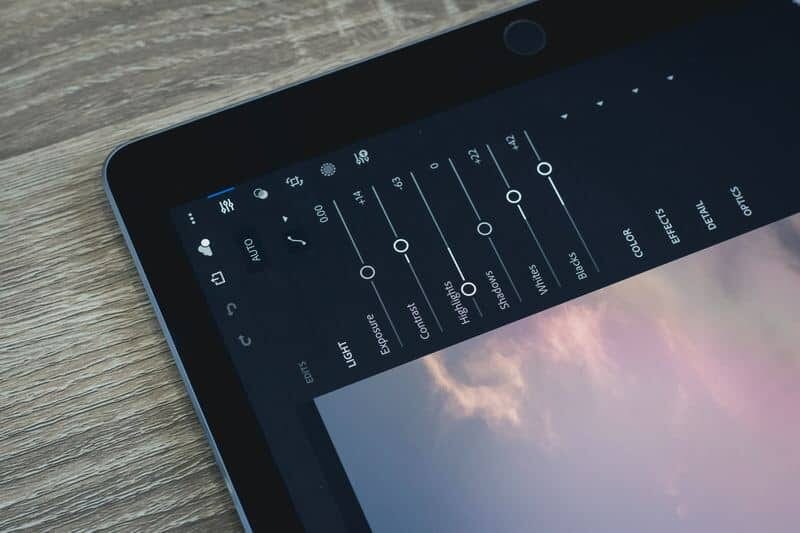 Best Lightroom Alternatives in 2023:
When you buy through links on our site, we may earn a commission at no cost to you. We evaluate products independently. Commissions do not affect our evaluations.
1. Skylum Luminar Neo
Our Pick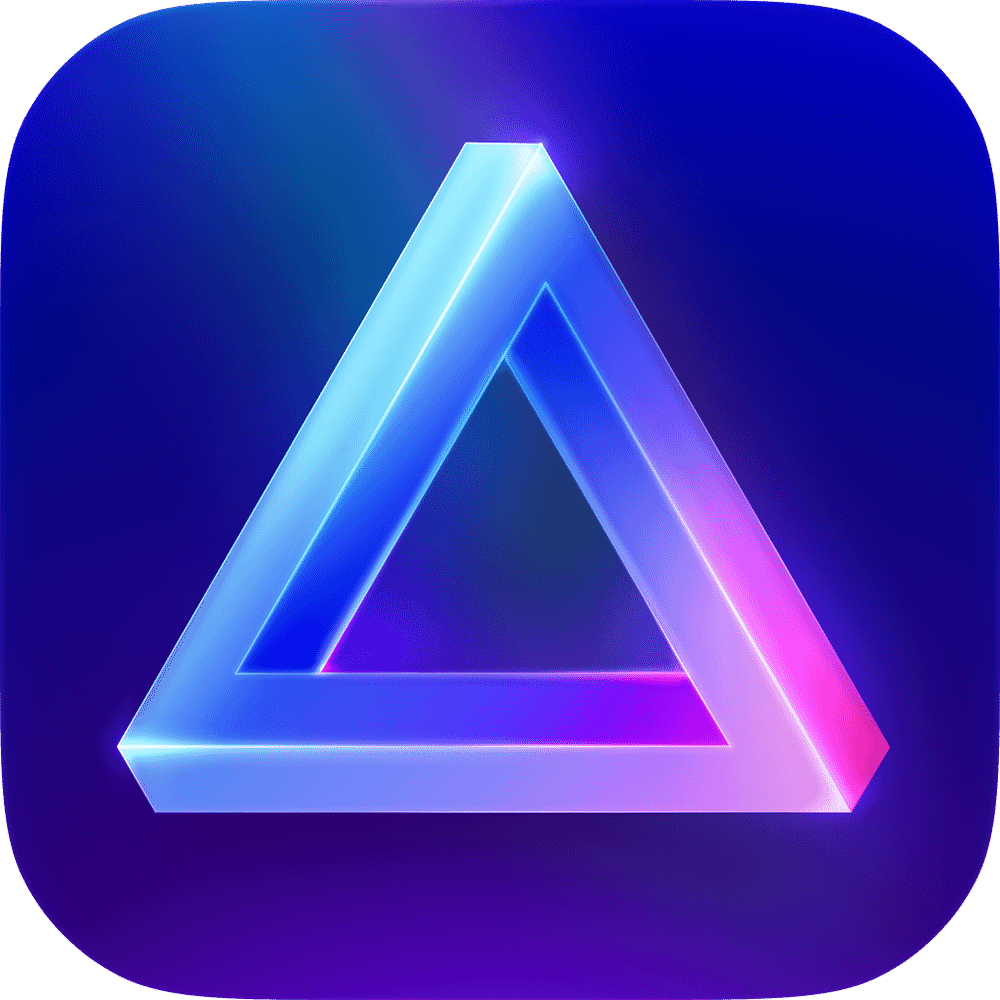 Great for hobbyists – the best lightroom alternative
Luminar Neo gives you a simple interface and controls, fantastic AI tools, and great performance. It's ideal for hobbyists just starting out in the world of editing.
Pros
Superb AI tools for workflow automation
Simple interface
Great export tools
Cons
The file management tools are not as extensive as Lightroom's
Skylum has released a slew of editing software over the years, and its current top program is Luminar Neo. It essentially replaces Luminar 4 and offers no-fuss photo editing along with some basic photo organization. I like the payment plan flexibility; you can either pay a (reasonable) monthly subscription fee or a one-off lifetime license fee, which is also inexpensive.
This photo editing software is a top pick for those who don't have time to fine-tune hundreds of photos. This is due to excellent AI tools like Magic Light, Supersharp, and Upscale. Magic Light AI allows you to easily manipulate light sources in your photos to create more dynamics and contrast, while Supersharp AI offers intelligent sharpening without a reduction in photo quality.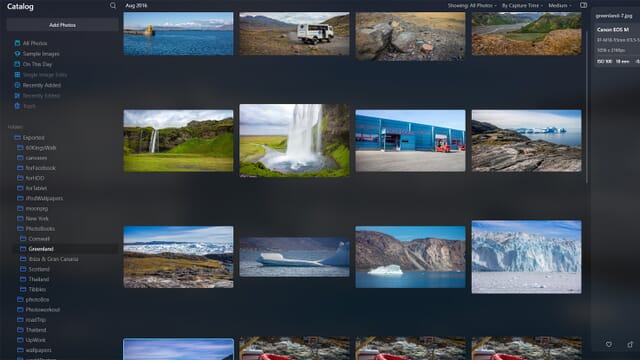 As we detail in our Luminar Neo review, the software is also user-friendly and much easier to grasp than Lightroom. The simple photo management tools can be limiting for those with complex organization requirements, but if you're a hobbyist or a complete beginner, it's a great option. You can easily learn the photo editing basics and then progress to more advanced editing thanks to the software's array of flexible tools.
2. ON1 Photo RAW 2023
Also Great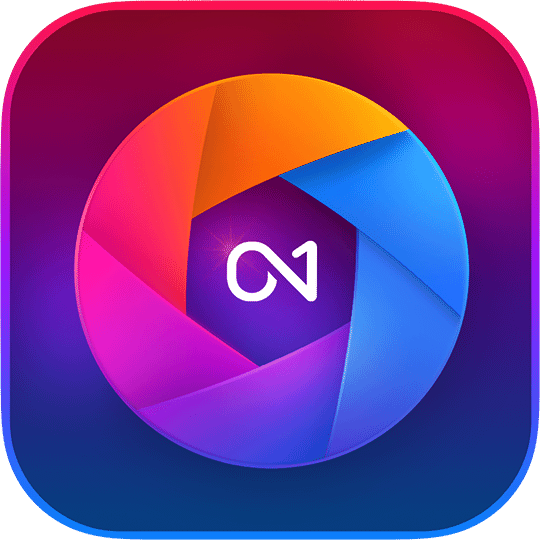 Great for editing quickly
ON1 Photo RAW 2023 has some excellent AI tools that make it easy to edit lots of client photos in very little time.
Pros
Improved AI tools to boost editing output
Excellent photo organization tools
Great keyword management
Cons
Can have performance issues
ON1 continues to refine its photo editing software, and the most recent update is Photo RAW 2023. I really like this program, and I especially recommend it to professionals. The software provides advanced photo editing but also allows you to fully organize your photo collections.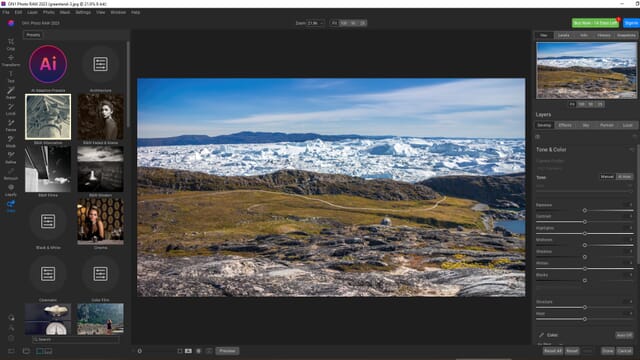 The newest version of ON1 Photo RAW 2023 has lots of AI tools to speed up your workflow and reduce the effort required to edit each photo. For example, the Tack Sharp AI tool helps with sharpening and can even remove motion blur. Similarly, you can make use of a variety of AI-powered adaptive presets that will apply edits based on an analysis of your photo.
Related Post: ON1 Photo RAW Review
The keyword management system has been vastly improved from previous iterations, too. If you have a large catalog of images, you can quickly filter through the files using keywords and organize your client collections more efficiently. I'm a big Photo RAW fan, and the 2023 version is better than ever!
3. Phase One Capture One Pro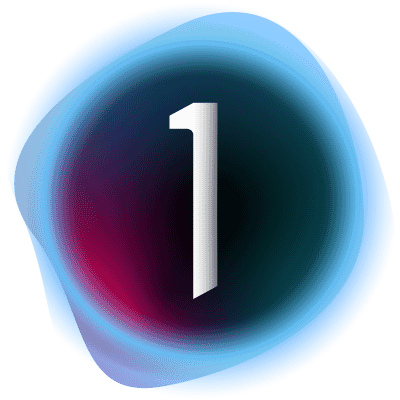 Great for professional work
Capture One Pro is incredibly advanced and has a set of tools that are perfect for high-end editing.
Pros
Extensive RAW editing tools
Smooth import and export process
Tools to quickly edit multiple photos
Capture One Pro is one of Lightroom's top rivals, and it's another superb option if you need to edit photos in a professional capacity. It has all the tools you might require to turn your flat RAW photos into masterpieces your clients will love.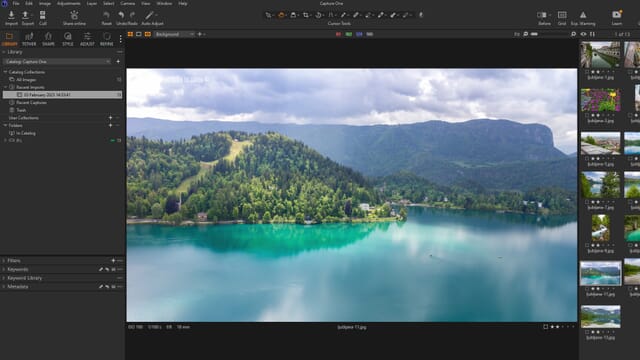 As with most photo editing software today, you can purchase either a monthly or annual subscription. I think that the monthly price is a little steep, but the annual subscription does offer a sizeable discount. You also need a relatively high-spec editing PC to run Capture One Pro smoothly as it is rather resource-intensive.
But assuming your computer can handle the program, it has everything you might want for photo editing and photo management. This includes local adjustments, presets, advanced cataloging options, and a host of automated AI tools that have been added and refined for the newest version. And if you need to go through lots of photos quickly, the Smart Adjustments feature is a huge help. Basically, Capture One Pro is great if you need to manipulate photos while on a deadline!
4. ACDSee Photo Studio Ultimate 2023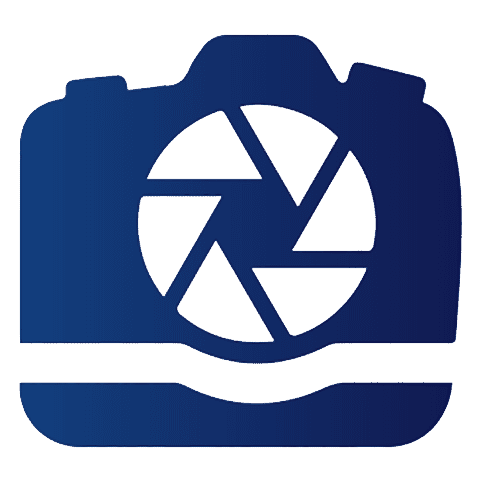 Great for selective editing
ACDSee Photo Studio Ultimate 2023 has some neat AI tools that allow you select various subjects and make fast local adjustments.
Pros
Great performance
Extensive photo management tools
Good use of AI tech to boost productivity
Cons
The editing toolbar can be confusing
I've been a fan of ACDSee Photo Studio Ultimate for a while, and while we liked the previous version of the program, the newest version has some excellent additions, including an array of useful AI tools that should make your photo editing simpler and quicker. It's also reasonably priced, and you can choose between a subscription and a one-off payment.
Photo Studio Ultimate has some excellent retouching tools for portrait photographers. These work seamlessly with AI enhancements so you can make your subjects look flawless with minimal effort. There is also a set of AI Actions, which includes options for sky and object selection so you can quickly edit individual areas of your photos.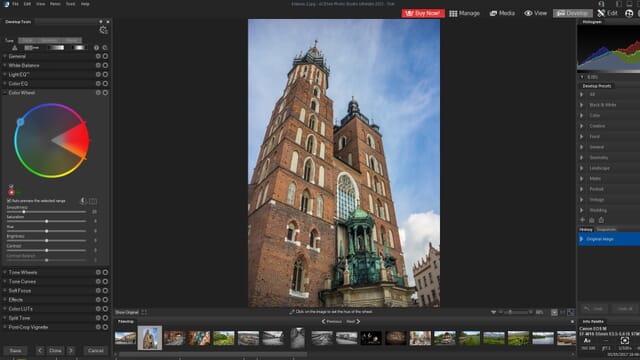 The program has both photo management and editing tools, and everything is split into different tabs. This makes it easy to implement a very organized and logical workflow. Plus, if you have multiple similar photos to edit or you want to try out a handful of editing styles, you can always create your own presets to greatly improve your processing speed.
5. CyberLink PhotoDirector 365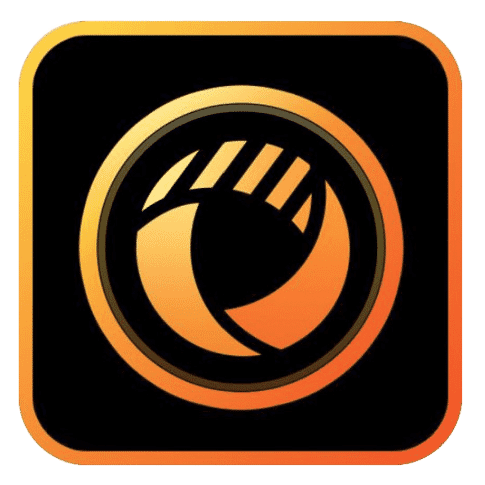 Great for photo editing and graphic design
PhotoDirector 365 offers photo management, RAW editing, animation, graphic design, and more in a relatively affordable package.
Pros
Simple layout
Logical workflow with segmented tabs
Easy to print photos
Cons
Performance isn't always great
CyberLink PhotoDirector 365 is more than just a Lightroom competitor; it's a complete manipulation package that offers photo management, raw editing, animation, and raster graphics tools. Therefore, it's a great pick if photo editing is just part of your workflow (e.g., you use photos to create digital artwork).
Related Post: PhotoDirector Review
The software is one of the cheapest options available and has a low monthly cost for the basic Windows and Mac versions. However, it doesn't lack tools, processing power, or features. The editing and photo management interface is split into tabs: Library, Adjustments, Guided, Edit, Create, and Print. That way, you can maintain a smooth workflow with clear divisions.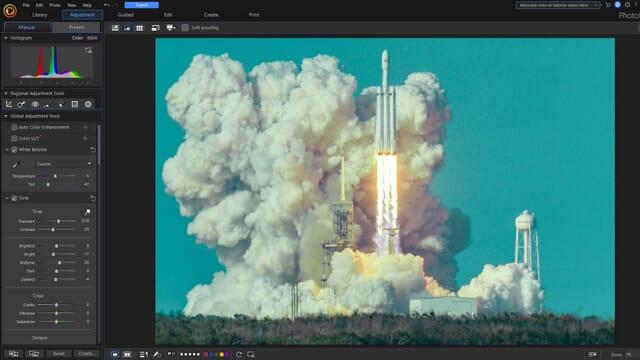 The Adjustments tab has a full set of editing tools, and it's where you can change basic image parameters such as exposure, saturation, and clarity. Everything is accessible, easy to find, and simple to use.
I like the regional adjustment tools, too, which contain things like red-eye and spot removal. Once you're finished applying basic edits to your files, you can use the Edit and Create tabs to add animations, text, and graphics!
6. IrfanView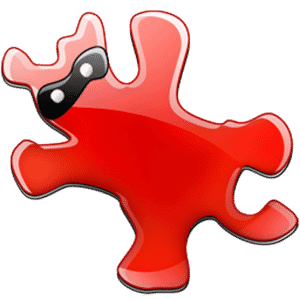 Great for basic editing
IrfanView is a free Lightroom alternative that's great for beginners and those who only want to edit photos on occasion.
Pros
Simple interface
Minimal system requirements
Free to use
Good documentation
Cons
Only for Windows
The software does look dated
If you want a simple program to manage your photos and do basic editing, IrfanView is a top option. It is one of the best free programs for beginners, and it's also good for those who just want to edit their holiday snaps as the need arises.
Unfortunately, the program is only compatible with Windows computers, but the software is easy to download, and it has excellent documentation, too. You might be put off by the relatively dated interface, but it is quite intuitive and has some decent editing tools. There are options to crop, rotate, and resize, and you can convert photos to grayscale for stunning black-and-white edits.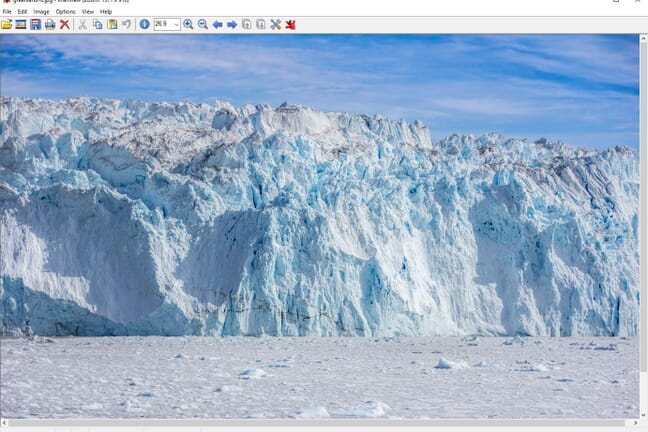 The Image menu at the top of the program also contains a host of editing options. For example, you can add color corrections, edit the histogram, and view EXIF metadata; there is even a great red-eye reduction feature for portraits. IrfanView certainly doesn't boast the complexity or depth of other Windows editing software, but it is a solid choice for beginners and those with limited requirements.
7. DxO PhotoLab 6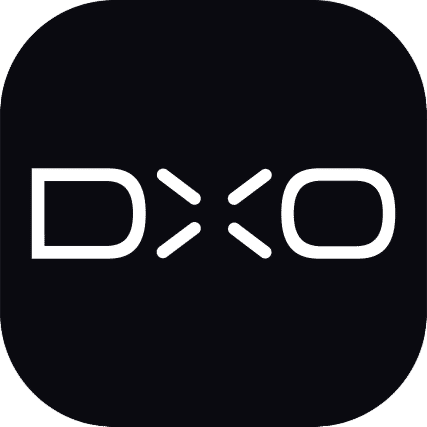 Great for detail editing
DxO PhotoLab 6 has a fantastic local adjustment toolbar that enables you to make detailed edits at high speeds.
Pros
Offers both editing and photo management
Extensive RAW editing tools
Great layout
Cons
Local adjustments can be tricky to apply
DxO PhotoLab 6 is as close as you can get to Lightroom without actually purchasing an Adobe product. It has a similar set of tools and offers comparable editing and photo management options. If you have large collections of images, you can easily sort through (and create) folder hierarchies, move files, apply ratings, and add keywords.
But that's only a fraction of what you can expect from DxO PhotoLab 6. The Customize tab is where you can do your editing, and it is superb. It has a relatively standard layout that you should find easy to understand if you have used Lightroom before. This includes multiple presets and also boasts plenty of basic RAW editing tools.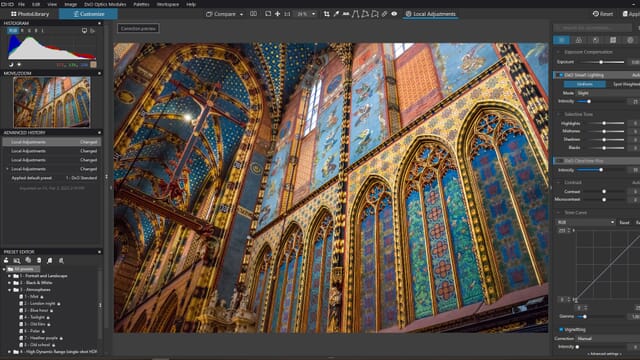 I really like the Local Adjustments toolbar offered by PhotoLab 6. It can take some getting used to, but it offers excellent control and you can make small changes very quickly. Therefore, if you often edit your images with a focus on the details, this program could be a good choice. Our experience with PhotoLab 5 was outstanding, and the latest version is even more powerful.
8. Serif Affinity Photo 2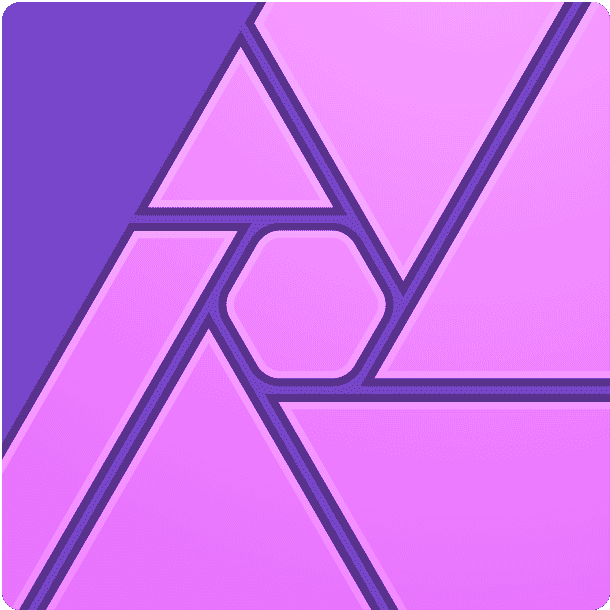 Great for photos and graphics
Affinity Photo 2 has excellent editing tools as well as raster graphics features so you can create amazing photo art.
Pros
Diverse set of tools for editing and graphic design
Full support for RAW photos
The editing process is carefully organized
Cons
Has very limited file management tools
Affinity Photo 2 represents a great leap forward and offers far more editing flexibility compared to the original version. It is a top program for those who work on multiple devices, including tablets. Also, if you do both photography and graphic design, it's a good pick because it has raster graphics tools (like Adobe Photoshop) as well as a complete RAW photo editing suite.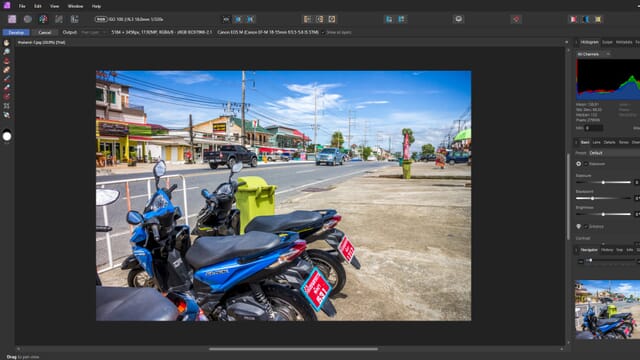 One thing to remember is that Affinity Photo 2 does not have great photo management tools – it's really just about the editing. As a result, you may need to invest in a separate photo organization program.
However, the editing tools are outstanding. You can easily change basic image parameters like exposure, brightness, and contrast in the Develop Persona, and you also get plenty of advanced tools for object selection, clone stamp operations, and adding gradients. I like the raster graphics tools, too, especially the huge range of artistic brushes.
If you want to use photos to make marketing materials or digital art, Affinity Photo 2 is an excellent option. The separate Export Persona will even help you batch-export photos with group renaming and resizing!
9. RawTherapee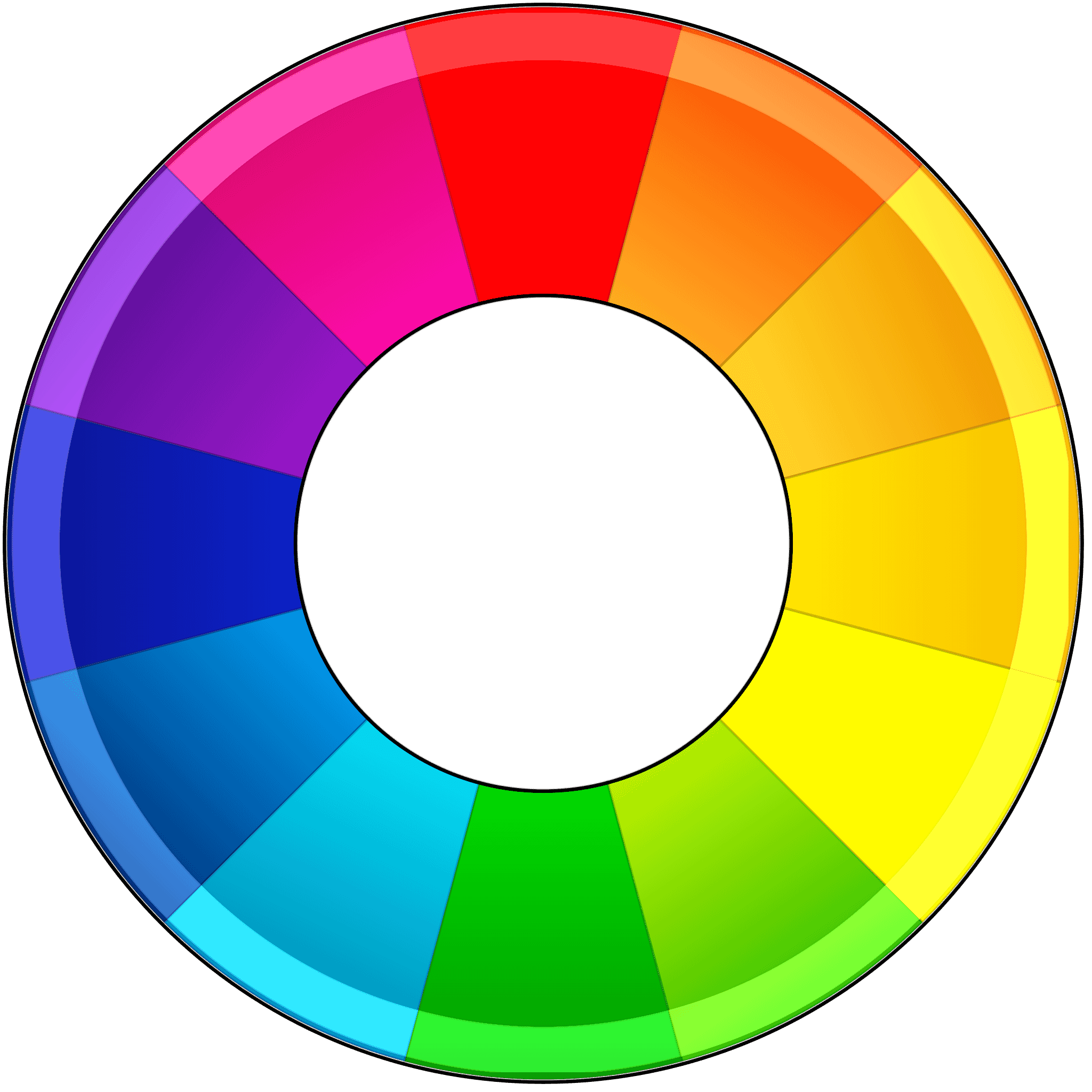 Great for detailed RAW editing
RawTherapee puts you in full control of your RAW photos with a diverse set of editing tools, including haze removal, noise reduction, and local adjustments.
Pros
Lots of tools
Also has photo management features
Some great automated options
Cons
Not the easiest software to understand
Linux users don't have many Lightroom alternatives to choose from, but RawTherapee certainly works well. This free photo editing program is available for Windows and macOS devices and gives you complex editing tools to match even Capture One Pro. The software also offers photo management options, and you can organize and filter your images easily with tags, keywords, and ratings.
I don't think RawTherapee is suitable for beginner editors because the layout and tools can be confusing. However, if you have prior experience with photo editing, you should be able to adapt.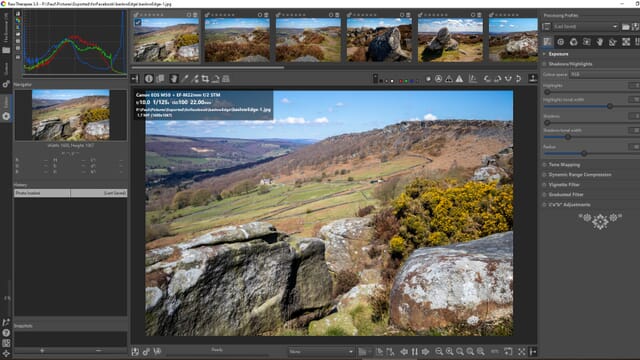 You get a complete set of editing tools, including white balancing options, curves, color toning, sharpening, and noise reduction. There are also some fantastic features that allow you to make more advanced changes, including options for haze removal, defringing, and local adjustments. RawTherapee essentially gives you complete control over your RAW photos, and while it might be slightly more difficult to use than Lightroom, it's free!
10. Darktable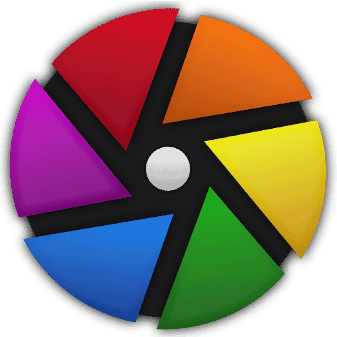 Great for professional work on a budget
Darktable gives you a complete editing package, yet it's completely free and surprisingly polished.
Pros
Metadata editing
Advanced color management tools
Available for Windows and macOS
Cons
Can be difficult to use
If you need advanced editing tools but don't want to commit to a monthly subscription or expensive one-off payment, Darktable is a great choice. It's an open-source program that's available to install on both Windows and macOS devices.
At its core, Darktable offers complex RAW file editing and some decent photo management tools. The interface is comparable to Lightroom but perhaps slightly more confusing. However, once you manage to find all the tools, you'll see the potential the program offers. You can edit virtually any parameter and add all sorts of effects, including sharpening, blurring, and contrast. There are also extensive color management tools to ensure your photos look great when printed.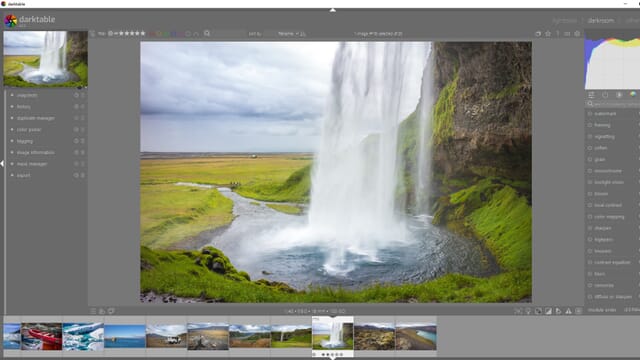 The Lighttable tab allows you to view full image previews, manage your folders, and assign star ratings and colors. I like that you can fully edit image metadata, and the program supports geotagging and keyword tagging. Additionally, if you import photos from another editor, Darktable automatically transfers any existing keywords.
Start Editing with a Top Lightroom Alternative
Hopefully, you now see that there are many great Lightroom alternatives available. Picking one can still be tricky, though!
For professional work and editing large photo catalogs, the power and tools offered by ON1 Photo RAW 2023, Capture One Pro, and DxO PhotoLab 6 make them excellent options. Alternatively, if you are a hobbyist and only edit on occasion, simpler products such as Luminar Neo and ACDSee Photo Studio Ultimate 2023 are fantastic.
Finally, if you're on a budget or simply don't want to pay for editing software, Darktable, IrfanView, and RawTherapee are all effective and free.