How to Recover Lost Photos from an SD Card
One of the major issues faced by digital photographers, and for that matter all digital device owners who use some sort of recording media in their devices, is accidental deletion of data. The SD card in your DSLR could fail without warning in the middle of a shoot. Sometimes the MicroSD card on your smartphone becomes unresponsive for no apparent reason. There are a hundred different reasons why a memory card could fail.
Now, it does not always have to be human error. But human error too is a reason indeed for a memory card to fail. As some of us have experienced this from time to time. We have at times done the unthinkable, popping out a memory card while the device was writing. Or worse, formatted an SDXC card without taking a backup first. While there is no safeguard against a momentary loss of sanity, there is, thankfully, safeguard in the event a predicament such as this happens. You've probably guessed it already, today's discussion revolves around the question of how to recover lost photos from an SD card.
There is a long list of things that can go wrong when you are dealing with memory cards. Some human some related with the very technology that you are using.
Did you ever hit 'Shift + Del' after selecting the contents of a memory card on your computer?
Only to realize almost immediately after the catastrophe you just brought upon yourself?
Did you ever had a brain fail and formatted a memory card from your camera bag, and then realized to your horror that you erased the data from the last wedding you shot?
Did you ever have a virus infection which corrupted your memory card(s)?
We bet you have experienced one or more of these. And even if you didn't, there is no harm in learning about a few solutions that can literally save your soul.
Solution 1: CardRecoveryPro
The first solution we will review is CardRecoveryPro. This is a professional SD card recovery software that is designed specifically for the purpose of recovering lost or deleted photos in just three easy steps.
This software has been awarded multiple times and works like a charm. In moments of utter despair, CardRecoveryPro is like the cavalry, sweeping down in one fell swoop and winning things for you. Or that's what it feels like when it gets the job done which seemed hopeless.
How does it work?
Simply connect your device or mount your media card to your computer. Initiate a full scan of the memory. The software does the rest.
What are the sort of accidental data deletions that CardRecoveryPro is likely to salvage?
It is likely to salvage data when you have accidentally formatted a media/device in error.
It will also salvage data when you have initialized target storage in the event the target storage is newly connected.
CardRecovery Pro can also salvage data in the event of a factory reset as well as in the event when you have mistakenly powered off a device while it was still writing to the memory card.
CardRecoveryPro is likely going to recover data in the event of a virus infection as well. As well as in the event when photos are lost in the process while transferring them from the memory card to your computer.
But that is not all. There are a hundred different scenarios in which CardRecoveryPro will be usable and be able to salvage data from your memory card. But why stop at recovering photos? CardRecoveryPro is able to recover AVI, MOV, MP4 as well as 3GP files without issues. It is also able to recover AVCHD file.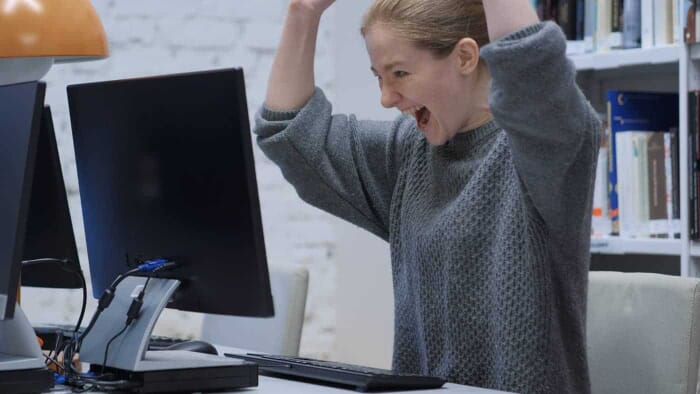 Another area where CardRecoveryPro is useful is in recovering MicroSD card data. This is the storage medium that is commonly used in smartphone camera systems. Thus, it is quite versatile in terms of the file types that it can handle. As a matter of fact, this is an all-around software which works with all sorts of file types, not necessarily images and videos.
Is there anything that you should do or not do prior to recovery?
Yes. And that is not to use the card or overwrite any data on it before running the recovery software (CardRecoveryPro). So, refrain from continuing to use the affected memory card to shoot further images. You also need to make sure that the card is not physically damaged. Physically damaged cards offer very little chances of data recovery.
How does it do that?
CardRecoveryPro is a very powerful software that will parse each sector on your computer one by one. This ensures that the software is able to go through the entire storage device much more minutely compared to other software. Additionally, the software is loaded with information about the file structure of all popular still and video files (including RAW, JPEG as well as the video files mentioned above). This allows it to look for the corrupted files in a much more systematic as well as intensive way than otherwise possible.
Supported Devices and Card Types
All major device makers including Canon, Nikon, Sony, Olympus, Panasonic, and Fuji are supported. This includes DSLRs, point and shoots and small devices. There is hardly a device or brand that is not supported. It supports other major makes including Samsung, SanDisk, Kodak, Casio and many more as well.
System Requirements
The minimum system requirement for running CardRecoveryPro are:
a PC powered by Windows 98 (and upwards),
1 GB of free disk space, and about 512 MB of ROM.
The minimum processing speed of the computer should be 1 GHz.
In case your computer is unable to read your memory card/camera device you will need an external memory card reader as well.
Solution 2: Disk Drill

How does it work?
Disk Drill (for Mac and also for Windows) works by checking the file system and the file format system of the source folder very much like CardRecoveryPro. Though we have listed this as a Mac version, Disk Drill also works on both Windows and Mac systems with equal élan. The only difference is that the Windows version of Disk Drill allows you to recover about 500 MB of data before it asks you to upgrade the software to at least the Pro version. While the Mac version will not allow you to make any recovery without first upgrading to one of the Pro versions.
That said, the application will allow you to preview the files (on Mac) that could be recovered before you upgrade to the paid option. So that you know which are the files you will likely get recovered even before you upgrade.
What is the sort of accidental deletion of data that Disk Drill is likely to salvage?
Disk Drill has the capability to recover almost any type of accidental data as long as the memory card has not been overwritten. So you should be able to recover RAW, JPEG, TIFF and most of the still photo file formats that are being used. It also supports AVI, MP4 as well as doc which adds to its versatility as a general purpose file recovery application. And what more is that you have the option to use Disk Drill as a partition recovery application as well.
One more thing that you could do is enable the Recovery Vault data protection. This option keeps a record of the changes done to a hard-drive by constantly monitoring file additions and deletions. This helps in retrieving files later on and usually, the success rate is 100% when you have the file records in the Recovery Vault.
Is there anything that you should do or not do prior to recovery?
Just like in the case of CardRecoveryPro, you shouldn't be overwriting the files before initiating and completing a recovery process. If you do that there is a pretty high chance that the damage will be permanent and you will not be able to recover the files.
How does it do that?
The process of using Disk Drill for recovering files from your corrupted or infected memory card is detailed here:
Download the Disk Drill application and drag it to the applications folder of your Mac.
Next step is to fire up the application.
Once the application is fired up plug in your camera or the memory card reader and or insert the memory card into your memory card reader / Mac.
The removable storage should be mounted as a drive in mass storage mode so that your Mac can access it.
The next step is to select the drive that you need to be recovered.
Select the 'Recover' button once you are ready and let the software take it forward from there.
The simple hitting of 'Recover' button ensures that the software goes through each and every scan options available.
The above option is the default 'Deep Scan' option. Please note 'Deep Scan' takes time because it uses all the scan options and the file system formats available. If you are new to file recovery or want to ensure that all and every file on the memory card needs to be salvaged, this is the option that you should go for.
It is also the best option to go for when your memory card is completely out of whack and you are not sure if there is anything that can be salvaged at all. Because of the intensive screening of the file structure and file format system of 'Deep Scanning,' this is the most reliable of all recovery methods.
However, a thing about the Deep Scan option is that it scans a drive in binary mode. As such details such as the original file names or the locations of the files as well as properties are usually lost.
There is one more way to go about scanning with Disk Drill. You can click the drop-down button on the 'Recover' option. It would reveal the number of specific scans there are on offer and choose the scan that you need based on the type of file that needs recovering as well as the file system on the memory card.
You also have the Quick Scan Option which is the best option when your memory card has been formatted in. But please keep in mind that this quick scan option will not reveal you anything for memory cards which have been formatted in other file systems.
We mentioned that you shouldn't be doing anything with the memory card after you have realized that it is corrupted or infected. But one thing that you should do, after the recovery process is done is to check the files to confirm they have been correctly recovered.
Supported Devices and Card Types
A wide variety of card types and makes are supported by Disk Drill. It also supports a large number of devices as well. Devices which can be mounted as an external hard drive can be scanned for file recovery and salvage. That includes SD cards (SDHC, SDXC, and traditional SD cards) as well as MicroSD cards. The software will also work with CompactFlash cards, XD Cards and Sony Memory sticks.
However, the software is not as effective when you run it to salvage data from solid state drives. As such if your Mac has a traditional hard drive it would be able to salvage data but not have anything near the same success rate with Macs that only have SSD as the storage unit.
System Requirements
The minimum system requirements for running Disk Drill is Mac OS X 10.8.5 or newer. Don't fret if you have one of the older versions of Mac. You can download one of the older versions of Disk Drill to ensure that you have the right application for your operating system.
The application also works on Windows system as well. There is a separate Windows version for this. Disk Drill will work on a minimum Windows XP / 2003 version.