In January 2017 Nikon introduced the D5600 in the US market as part of their highly praised D5000 series. In this review post, we have handpicked the best lenses for the Nikon D5600.
Whether you like to be in the center of an action filled event or prefer to work in an intimate studio in total solitude, one of the following lenses is sure to be able to bring out the best in your photographs.
Now that some time has passed and Nikon enthusiasts have had the chance to test the waters, hobbyists and professionals alike have begun to debate which lenses are best suited for the D5600.
Of course, there's no easy answer to this question – after all, different photographers have different sets of needs. Therefore, we've gone through and determined some of the best fits out there for image makers of every persuasion.
Five of the seven lenses we covered (the ones in the table below) are 100% compatible with the Nikon D5600 camera.
👉Two lenses, the bestselling Nikon AF FX 50mm and the Tokina 100mm f2.8 do work, but you can use only the manual focus mode.
Nikkor 55-200mm f/4-5.6 DX
Our Pick
Best for landscapes, sports, and portraiture; Fast and quiet autofocus performance; Vibration Reduction system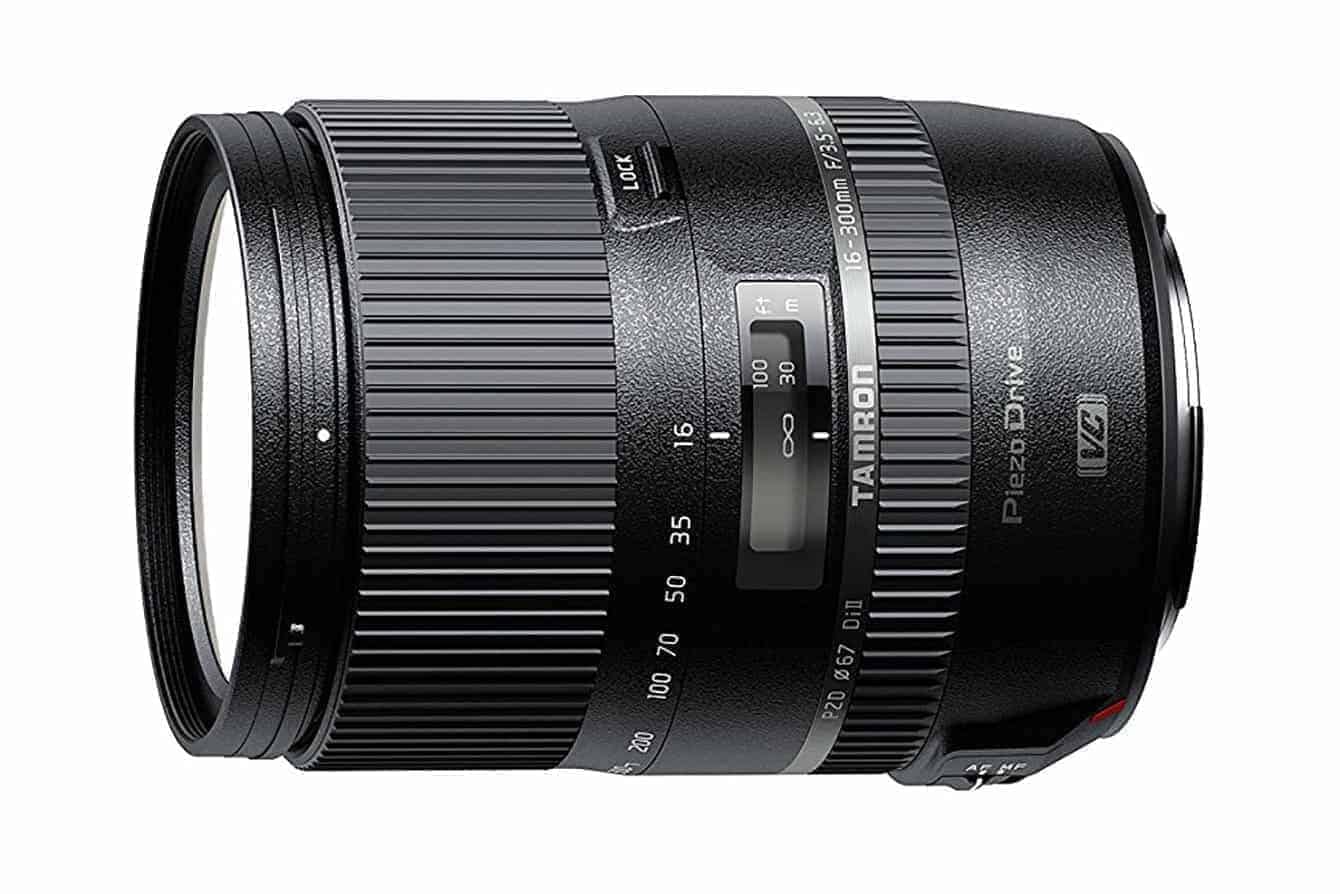 Tamron 16-300mm f/3.5-6.3 Di II VC PZD MACRO
Also Great
Excellent "all-in-one", High-power zoom, Ultra-wide spectrum;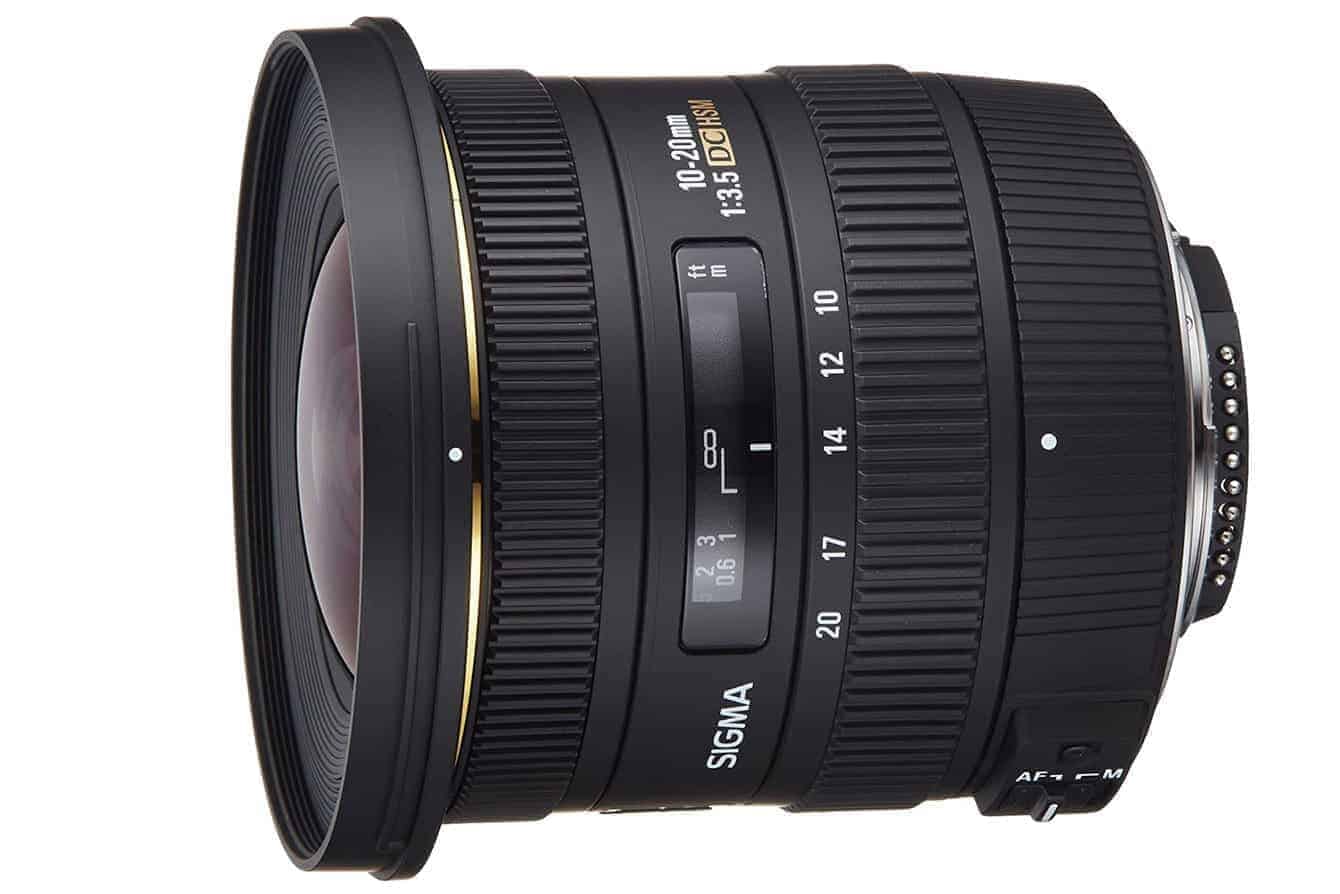 Sigma 10-20mm f/3.5
Good low light performance; Best for photojournalists, landscape; Sharp images & Ultra-wide view;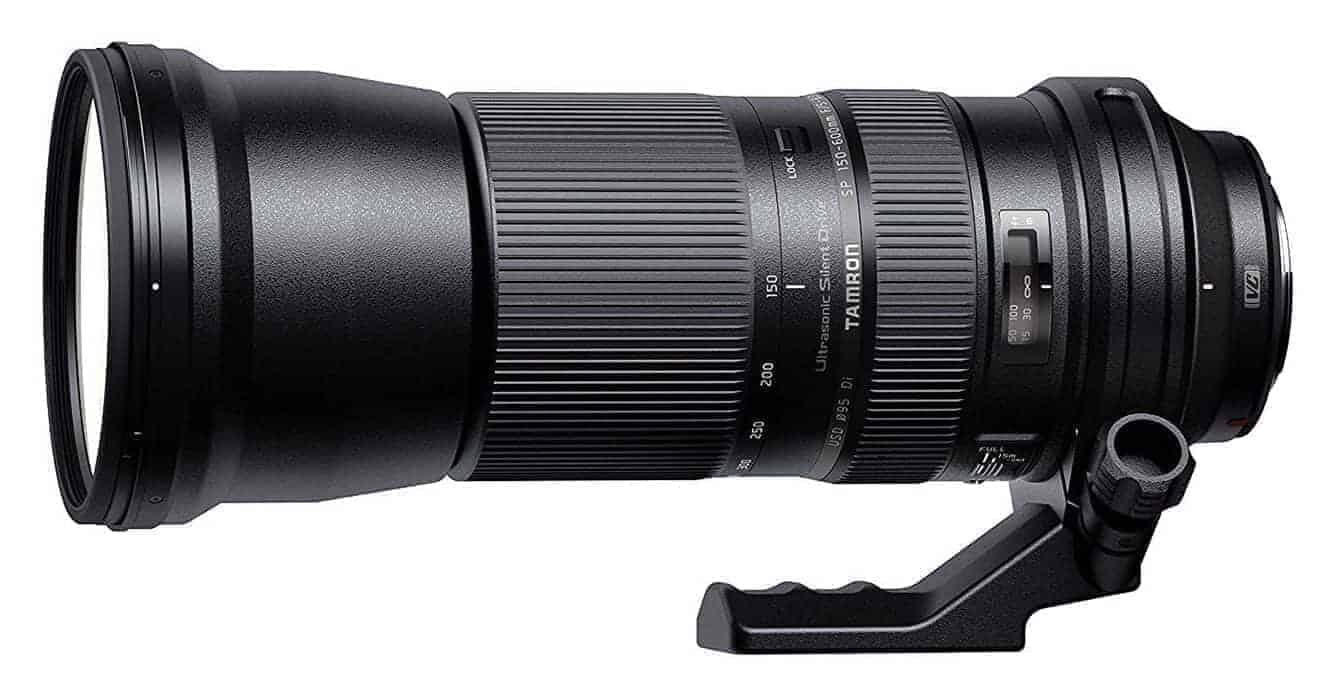 Tamron 150-600mm f/5-6.3
VC (Vibration Compensation) image stabilization; (Ultrasonic Silent Drive) autofocus motor; Telephoto to super telephoto perspectives;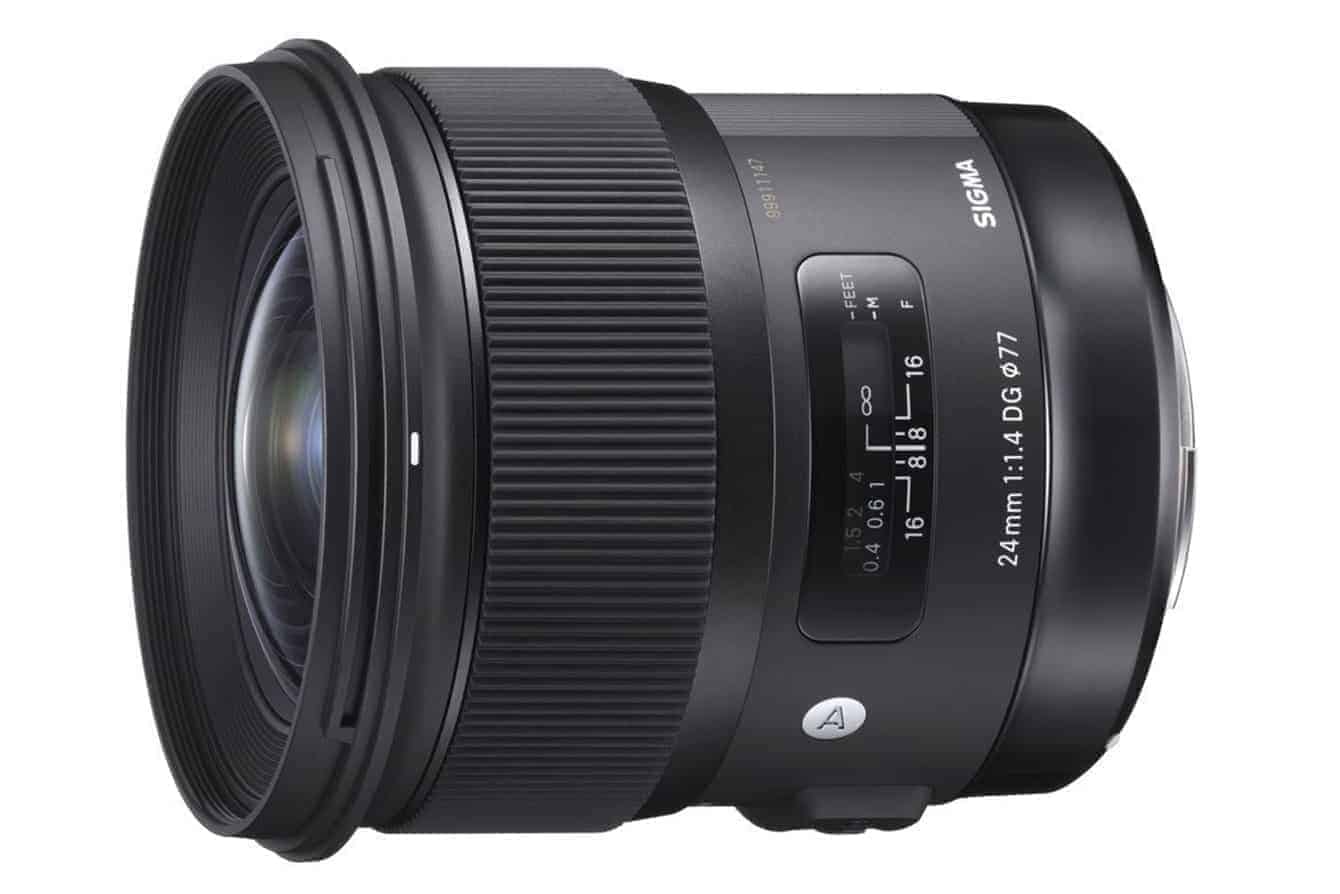 Sigma 24mm f/1.4 Prime Lens
High resolution and sharpness; A wide and fast Nikon F-mount prime; Suited for creative and artistic applications;
✔ Top 7 Lenses for Nikon D5600
1. For Beginners: Nikkor 55-200mm f/4-5.6 DX Zoom Lens
NIKON AF-S DX NIKKOR 55-200mm f/4-5.6G ED VR II Lens - White Box (New)
Compact telephoto zoom that's great for action, people and travel. Metering - Full aperture
Focal Length Range : 55 -200 mm, Minimum Focus Distance : 3.7 ft. ( 1.1 m). Maximum angle of view (DX-format): 28°50',...
Super Integrated Coating (SIC) delivers superior color quality while reducing ghosting and lens flare
Extra-low Dispersion (ED) glass nearly eliminates optical distortion, while a rounded seven-blade diaphragm makes out of...
Nikon Vibration Reduction (VR) image stabilization provides 4.0 stops of blur free handheld shooting, assuring dramatically...
Not quite your run-of-the-mill kit lens, this Nikkor 55-200 is the perfect option for hobbyists as well as those just beginning to spread their photographic wings. Thanks to its retractable barrel design, it's small, lightweight, and it travels easily.
Features including vibration reduction technology and extra-low dispersion glass make it easy to take pictures without getting stuck on any serious technical hangups. What's more, it offers a further reach than both the 18-55mm and 18-140mm VR lenses that Nikon bundles with the D5600 DSLR Body.
Veteran photographers, be warned – more experienced image makers may feel a bit empty handed with this model, as it lacks the bells and whistles that are often included with more advanced lenses.
For those seeking out something quicker and more controlled, Nikon offers the equivalent Nikkor 70-200mm f/2.8 VR zoom lens at a steep price. The 55-200mm, on the other hand, is a guilt-free purchase available for less than $200. For this reason, it's an excellent addition for anyone in the process of discovering what it is that they're looking to capture with their camera.
As one might expect, users have expressed satisfaction with the lenses ability to capture subjects both near and far. Lacking complicated mechanisms and designed for easy usability, this is one tool that every beginner should keep on hand.
2. For the Jack-Of-All-Trades: Tamron 16-300mm f/3.5-6.3 Di II
The Tamron's 16-300mm f/3.5 lens is an excellent "all-in-one" option for those who value versatility. Whether you're shooting a vast landscape or an object far away in the distance, this is a lens that you can count on to get the job done.
Though the Tamron 16-30mm a bit heavy in comparison to standard lenses, its full range of capability more than makes up for any inconveniences that may cause. In situations where lugging your entire studio in a camera bag isn't a desirable or viable option, it's downright essential to have available.
Related Post: Best Nikon Telephoto Lenses
What We Don't Like
By no means is this model perfect. Some users have claimed that the sharpness and color produced by this lens isn't quite up to snuff with the competition. Its autofocus abilities are imperfect, and like most lenses with macro capabilities, there are varying degrees of barrel distortion throughout that photographers will inevitably have to work around. When utilizing the 16-300mm's telephoto capabilities, it becomes up to a half stop slower – a severe disadvantage when stacked against its competitors.
Good Price
However, these drawbacks are certainly forgivable when taking into consideration its price. At just over half the price of its Nikon equivalent, Tamron offers an unbeatable cost to performance ratio with this particular model.
3. For The Traditionalist: Nikkor 50mm f/1.8 Prime Lens *
* Autofocus not supported with Nikon D5600
Nikon AF FX NIKKOR 50mm f/1.8D Lens for Nikon DSLR Cameras
Note : Autofocus system is compatible with select Nikon DSLRs that support D-type lenses, and offers quick and precise...
Lens not zoomable. Focal Length : 50 millimeter , Minimum Focus Distance - 1.5 ft.( 0.45 meter)
FX in DX Crop Mode 35 millimeter Film; Lens Case: CL-30S
NOTE: Refer the User Manual before use. Maximum angle of view (DX-format) 31°30'
NOTE: Autofocus is not supported by DSLRs lacking an autofocus motor, such as the D3000-series, D5000-series, D40, D40X, and...
No matter how you slice it, every photographer should have a few prime lenses at the ready in their arsenal. The best place a person can start when accumulating a stockpile of supplies is with a solid midrange prime lens. Nikkor provides just that: the Nikkor 50mm f1/1.8, a very compact model.
Though it may not have the focal length capabilities of a zoom, it compensates with pin sharp focus, excellent overall optics, and blazing speed.
Prime vs. Zoom
You may already have a lens or two that covers the 50mm focal length. However, users have consistently stated that the results that come from this prime far outshine anything their zoom lenses could have captured. Don't be put off by the fact that it's marketed as an FX lens – it's completely compatible with the D5600's DX sensor, as the FX format is designed to accommodate full frame cameras.
Limited Aperture
The main snag here is the aperture range. While it's possible to open up as far as f/1.8, some people feel strongly about attaining the shallowest depth of field possible with a prime lens. If this is a concern for you, you may want to opt for the Nikkor 50mm f/1.4 instead – just be prepared to shell out an extra $200-300 to secure the upgrade.
Related Post: The Best 50mm Prime Lenses for Nikon
4. For The Storyteller: Sigma 10-20mm f/3.5
A wide angle lens capable of attaining a relatively low depth of field, the Sigma 10-20mm is the perfect choice for photojournalists, landscape photographers, and architecture aficionados alike.
Primarily, it does an excellent job at accentuating the relationships between subjects and their environments. The 10-20mm also has a leg up on the competition due to its ability to perform in the dark. Unlike many zoom lenses, the Sigma does not suffer from characteristic softness issues.
Challenges Of A Short Focal Length
Unfortunately, you may find yourself relegated to the longer focal lengths provided by this lens for any and all serious work. Reminiscent of a fisheye, the 10mm focal distance gives its subjects a distorted, carnivalesque appearance. Regarded by users as "silly," you'll likely find less practical applications as you continue to lower your focal length. Besides, this lens suffers from many of the issues that plague most wide angle lenses. You may or may not find yourself facing vignetting issues at times, especially if you opt out of the D5600 for a fuller framed camera.
Related Post: Review of the Best Extreme Wide Angle Lenses
Image edges tend to be a bit soft when this lens is in use, but this can potentially be worked to your advantage. The issues the 10-20mm faces concerning chromatic aberration and sun flare, on the other hand, are a bit harder to work with.
Great For Large Scenes
Nevertheless, this choice is fit for anyone that vies to capture the entirety of a scene or a story in just a single image.
5. For The Quiet Observer: Tamron 150-600mm f/5-6.3 Zoom Lens
Tamron SP 150-600mm F/5-6.3 Di VC USD for Nikon DSLR Cameras (Tamron 6 Year Limited...
VC (Vibration Compensation) , Angle of View diagonal 16゜25' - 4゜8' for full-frame format 10゜38' - 2゜40' for APS-C...
Minimum Focus Distance of 2.7m (106.3in), Focal Length : 150-600mm
USD (Ultrasonic Silent Drive), New eBAND (Extended Bandwidth & Angular-Dependency) Coating
Moisture-resistant construction
Advanced Optical Technology.Max. Magnification Ratio:1:5
What more could you ask for? A telephoto lens with a large range in focal length, this piece of equipment effectively allows you to photograph anything from an intimate portrait to a macro shot of an insect to a sporting event happening yards away.
The Tamron 150-600mm is capable of rendering every tiny detail and little movement in perfect focus, you don't have to worry about sacrificing sharpness for the ability to shoot from a distance.
Despite its size, it's not overly heavy or difficult to maneuver. With great care, it's even possible to operate handheld. The Tamron performs just as well as its Nikon equivalent and doesn't require any adaptors to function properly with standard DSLRs.
What We Don't Like
Of course, there are a few shortcomings that come with using a massive piece of equipment like the 150-600mm. Like most telephoto lenses, it doesn't do well in low lighting situations – you'll most likely need to pump up your ISO if you're getting results that are less than ideal.
The Tamron's autofocus runs a bit slow and goes a bit soft at maximum focal lengths. Being such a delicate piece of equipment, users must also be vigilant of potentially harmful dirt, lint, and dust particles that can collect over time.
Regardless, this is one lens that difficult to pass up. Flaws aside, your purchase includes a 6-year warranty, providing peace of mind for those nervous to take the leap into close-up photography.
Related Post: Best Nikon Telephoto Lens
6. For The Tactician: Sigma 24mm f/1.4 Prime Lens
The Sigma 24mm f/1.4 offers everything you could possibly need or want from a prime lens. It's sturdy enough to suit photographers on the go, yet compact enough to fit into a small camera bag (although some users have claimed that it runs as heavy as a standard zoom lens).
With minimal distortion present, it's impossible to play down the image quality this ideal lens for the Canon D5600 delivers. With smooth, creamy bokeh, it's easy to obscure distracting backgrounds and give your images a dreamy feeling that's easy to admire.
What We Don't Like
If you do opt for this particular model, be sure that you're comfortable shooting in manual mode. The main criticism users have reported involves issues with the lenses autofocus function, especially in low light situations. To play things safe, you may want to take an extra moment to ensure that your focus is spot on. Alternatively, shooting while tethered to a laptop computer can be incredibly beneficial for instances in which spot-on sharpness is an absolute must.
Otherwise, there's not much to complain about concerning this handy little lens. As mentioned earlier, distortion is minimal, but not entirely absent. Specifically, keep an eye out for vignetting along the edges of your photograph to make certain that you are getting the best results possible.
7. For The Artist On A Budget: Tokina 100mm f/2.8 *
* Autofocus not supported with Nikon D5600
No matter how you slice it, this is an excellent portrait lens to have on hand. With a lightweight yet solid build, the Tokina lens is significantly smaller than comparable models made by Sigma and Canon.
The Tokina 100mm f/2.8 Lens is compatible with traditional film cameras as well as modernized DSLRs, it's a lens that can be used in a variety of different ways to capture a variety of different subjects. Best of all, It boasts superb optics at half the price of its competitors.
What's Not So Good
Some users are a bit turned off by this brand's lack of optical stabilizer, but others argue that the sacrifice is worthwhile for the massive price cut it's made available at. Outside of its lack of OS capabilities, many of this lenses flaws are purely superficial. The inner workings of the device can be a bit loud when autofocusing. Also, customers have mentioned some issues concerning chromatic aberration and color fringing photographs.
A Great Mid-Range Macro
All in all, it's an inexpensive solution for those seeking to get their hands on a decent mid-range macro. Although Tokina lacks the reputation cultivated by big names such as Canon and Nikon, when push comes to shove, their products can compete with the best of them.
Related Post: Best Macro Lenses for Nikon DSLRs
Conclusion: Which is the Best Lens for Nikon D5600?
Choose the Lens That Best Suits You!
Everyone perceives and records their surroundings a bit differently. Each of us has a unique style and taste – getting ahead as a photographer often means embracing individual creativity and following your intuition.
Determining which lens is "best" is a matter of reflecting on your personal goals as a photographer. Contemplate what sort of images you'd like to make, and what qualities are essential for their creation.
A portrait artist might value shallow depth of field, while a wildlife photographer may be more concerned with focal length versatility.
Recognizing where you are in your photographic journey – and reflecting on the direction you'd like to head in – is the single most effective course of action a person can take to simplify the process of selecting the perfect lens.
Related Post: The 12 Best Monitors for Photo Editing
About the New Nikon D5600
Capable of attaining an ISO of 25,600, capturing 5 frames per second in gorgeous high definition, and connecting directly to Bluetooth devices for immediate media transfer, Nikon's had no qualms about showing off the full capabilities of their state of the art imaging technology when designing the D5600.
Photographers anxiously anticipated the arrival of the Nikon D5600 DSLR camera body for quite some time. When Nikon finally announced in November 2016, reviews came back raving that the model was a must have for anyone looking to get serious about their craft.
---
As an Amazon Associate we earn from qualifying purchases. Certain content that appears on PhotoWorkout.com comes from Amazon. This content is provided 'as is' and is subject to change or removal at any time.