Are you looking for the best mirrorless camera under $1000?
Choosing the perfect mirrorless camera can be tough. There are so many options–and many of them have huge price tags.
Fortunately, there are a few budget mirrorless options that will absolutely blow you away. That's what this article is all about: Helping you pick a mirrorless camera that will let you capture incredible photos, all for under $1000.
Let's dive right in.
When you buy through links on our site, we may earn a commission at no cost to you. We evaluate products independently. Commissions do not affect our evaluations.
How to Choose the Best Mirrorless Cameras Under $1000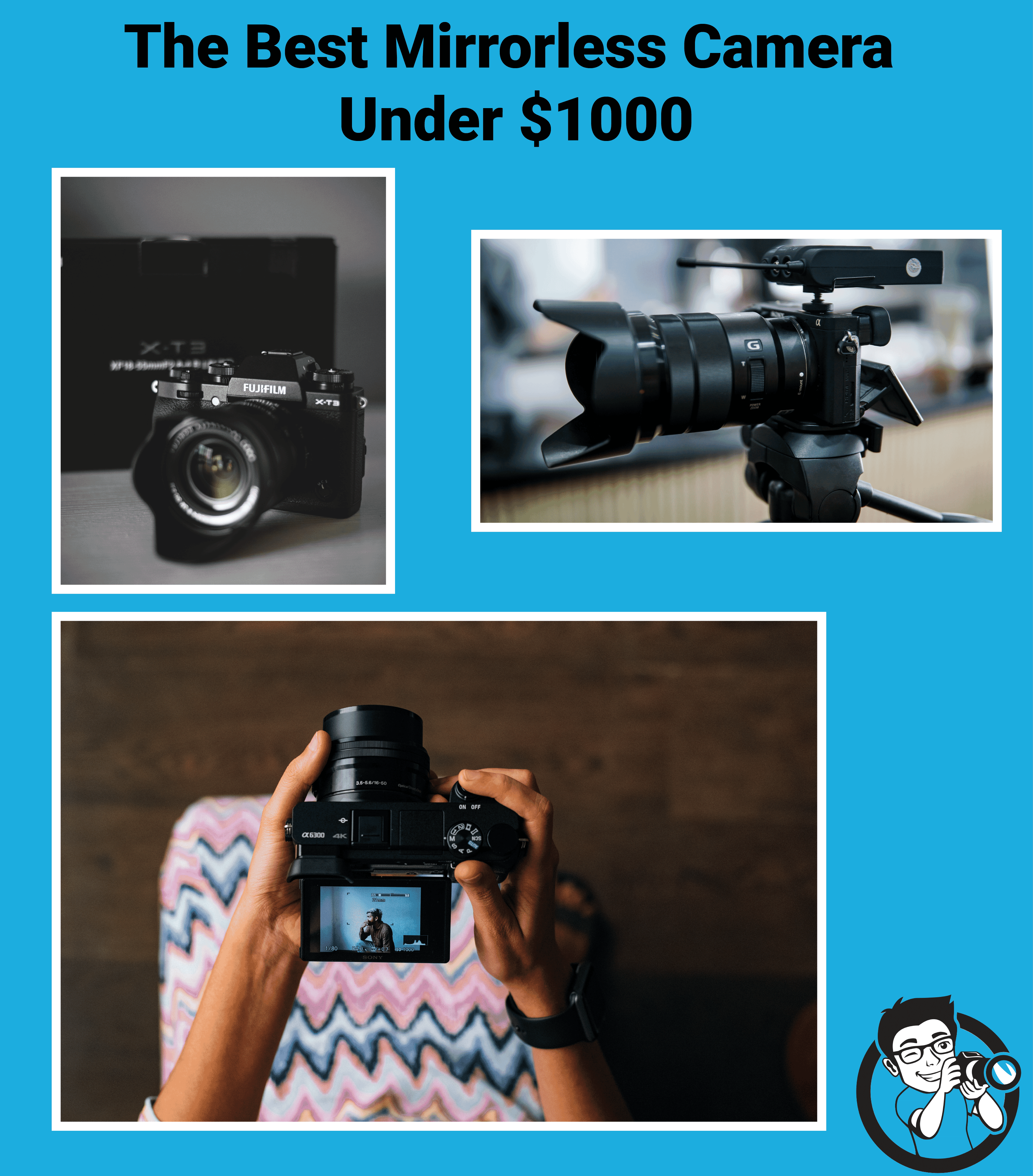 When it comes to choosing the best mirrorless camera, there are a few key features to think about. Some of these will be more or less important, depending on your preferences and goals as a photographer.
In other words, do you want to shoot sports? Do you want to shoot portraits? Do you want to shoot nightscapes? How about landscapes? And do you want to do your photography in a high-pressure, professional environment? Or do you plan to photograph more casually?
All of these questions will dictate which mirrorless camera is perfect for your needs. So make sure you know what you want to get out of your mirrorless camera–before you buy.
At the very least, you're going to want to consider:
Build-quality and handling
Sensor size and resolution
Autofocus capabilities and shooting speed


Let's take a quick look at each of these factors in turn:
Build Quality, Handling, and Size
Some mirrorless cameras are well built, made from aluminum alloy and featuring high-quality weather sealing.
And other mirrorless cameras are more plasticky, with no weather sealing and a flimsy body.
Of course, while a rugged build and weather sealing is good for intense outdoor photography, these features come with drawbacks, such as weight and price.
So you should ask yourself:
How important is top-of-the-line build quality?

And make your decision accordingly.
You should also be aware of mirrorless camera handling. This refers to how easy they are to use, how they feel in your hands, how intuitive their menu is, etc. Some cameras are great for beginners, offering guided menus and tutorials. Other cameras are better for more serious photographers, full of customization options and cool features such as fully articulating touchscreens.
Note that some mirrorless cameras offer electronic viewfinders (EVFs), while others only let you view the scene through the rear LCD. Action photographers will find it tough to track subjects using the LCD, but still-life and portrait photographers may not struggle at all, so be sure to keep that in mind.
Finally, size is an important consideration for many mirrorless photographers. If you're planning to travel constantly with your mirrorless body, or if you'd like to wear it around your neck for hours on end, you'll probably want something small and lightweight. But if you'll be packing up your mirrorless body alongside three hulking telephoto lenses and a tripod, size is probably less of an issue for you.


Just pick what's right for your needs, and you'll be fine.
Sensor Size and Resolution
Mirrorless cameras are pretty modern, and so it's hard to find options that offer poor sensor resolution.
However, if you plan on making huge prints, you'll want the highest resolution you can afford.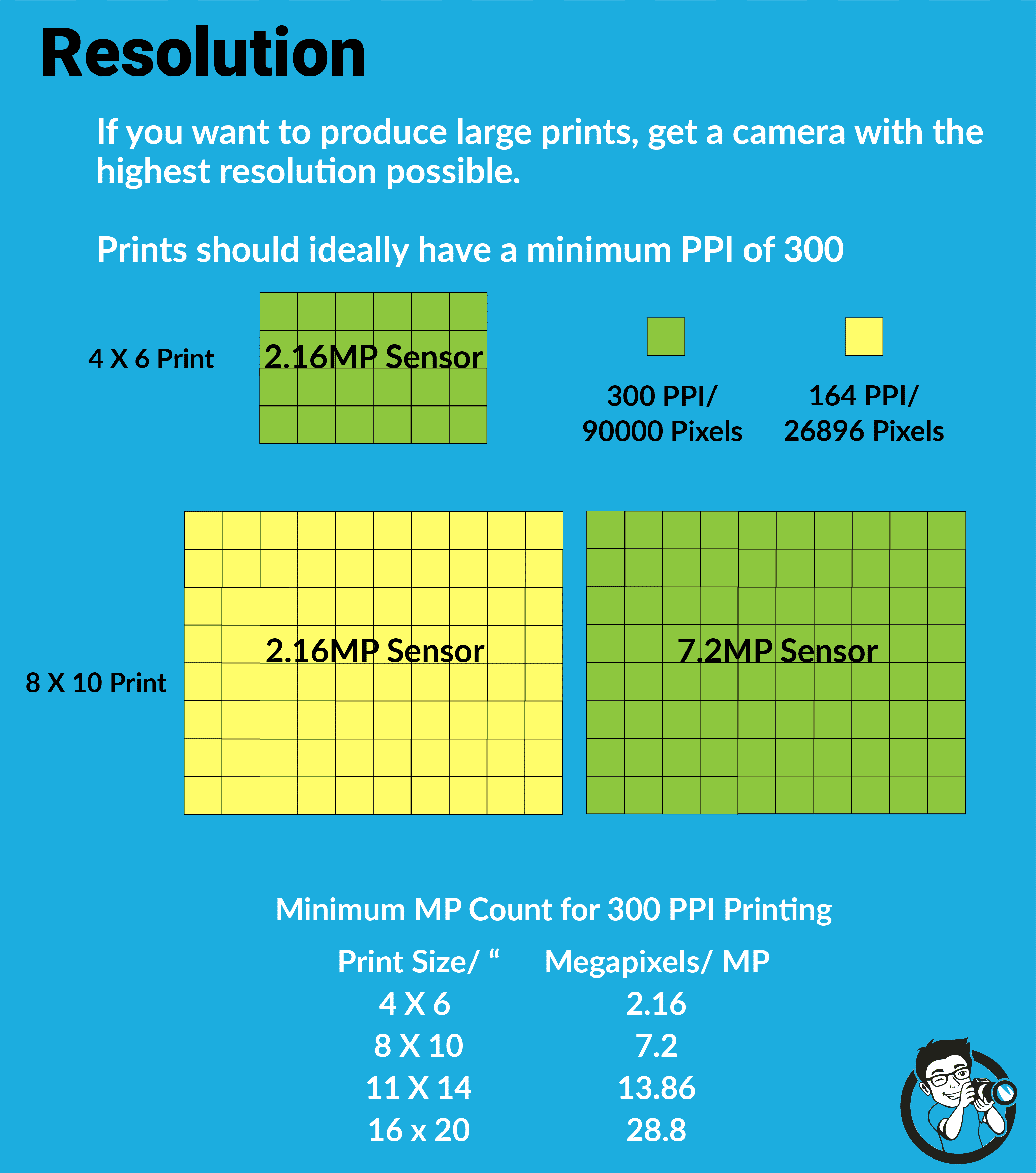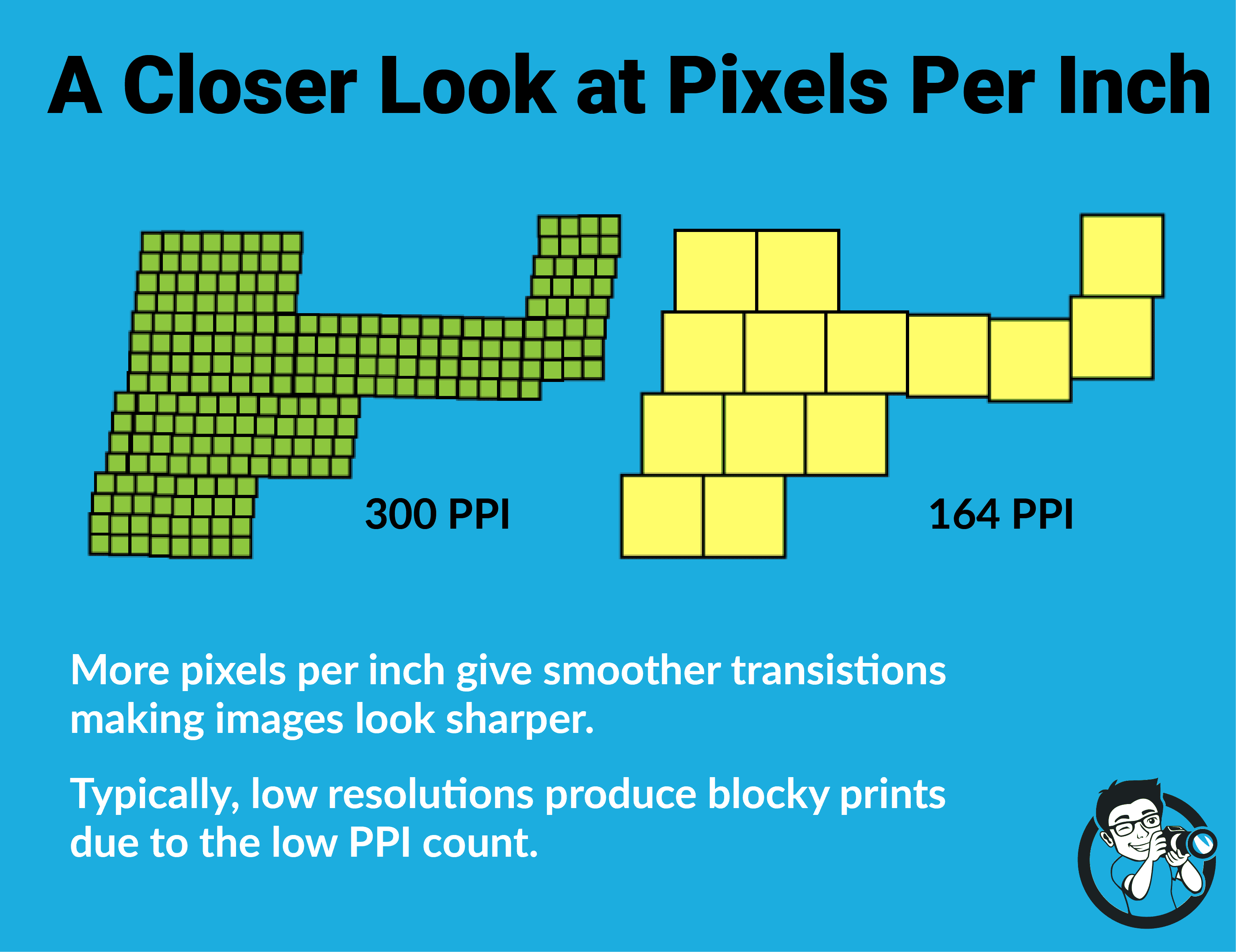 Sensor size, on the other hand, is relevant for everyone. The major difference among mirrorless cameras is full-frame (35mm) sensors versus cropped (APS-C) sensors. Full-frame sensors are larger and have much better low-light capabilities as a result. So if you plan on shooting at night or indoors, a full-frame camera is a great choice.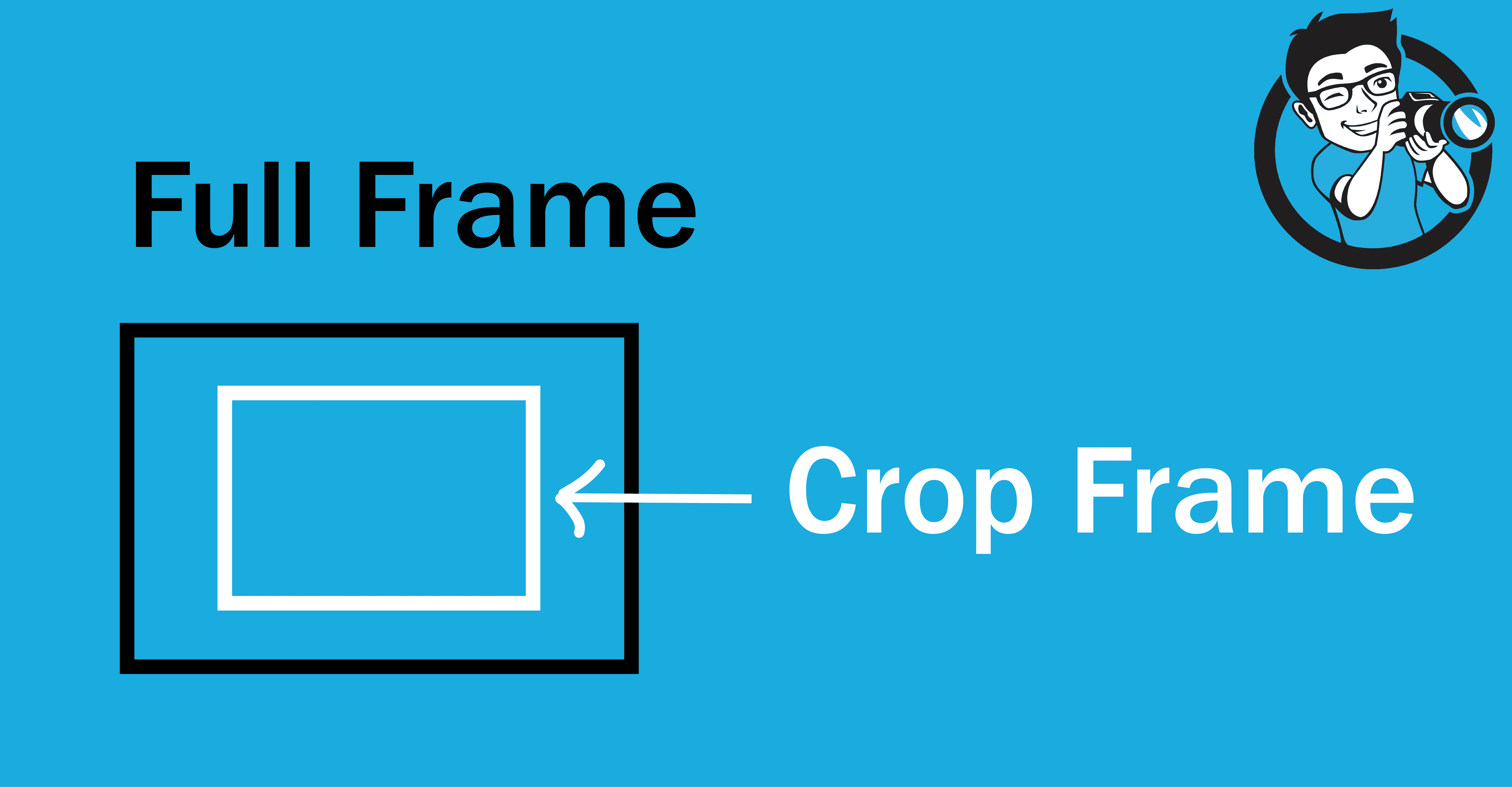 APS-C cameras have less impressive low light capabilities. And APS-C cameras include a crop-factor, which effectively extends the focal length of your lenses by around 1.5x. This is useful for wildlife photographers but frustrating for landscape photographers, and so it's also something you should bear in mind.
Note that APS-C cameras do tend to be a lot cheaper than full-frame cameras, which is why most cameras on the list below are APS-C options–though there are certainly some great full-frame mirrorless cameras under $1000.
Related Post: Best Low Light Mirrorless Camera
Autofocus Capabilities and Shooting Speed
If you plan on shooting action of any sort, be it sports, wildlife, dance, or street photography, you're going to want a mirrorless camera with good autofocus.
The best cameras have lightning-fast autofocus systems–which can lock focus on your subject in milliseconds. And action-oriented cameras are equipped with amazing tracking, so that the lens can follow your subject as you take photos.
Another feature that action photographers love is fast continuous shooting speeds. This is sometimes referred to as burst mode, because the faster the continuous shooting, the more photos you can capture in a quick burst. It's pretty common to find mirrorless cameras offering speeds of 10 or more frames per second, which is perfect for action shooters.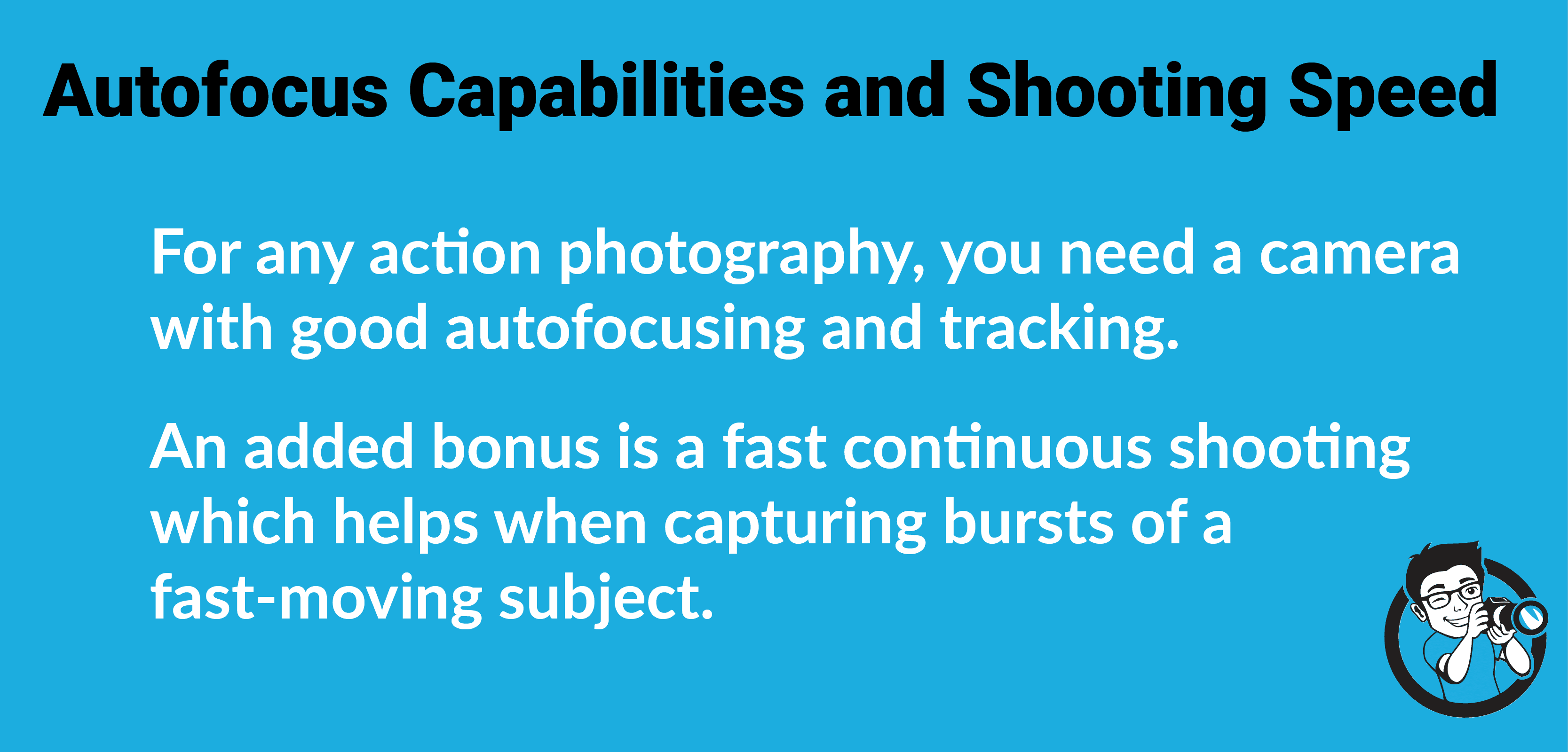 Landscape and architectural photographers, on the other hand, don't care about continuous shooting speeds, and are just fine shooting at 1 frame per second.
So think about what you need!
The Best Mirrorless Camera Under $1000: 7 Amazing Picks in 2021
Now that you know how to choose the perfect mirrorless camera for your needs…
…it's time to look at the options!
These are our absolute favorite mirrorless cameras below $1000. And there's something here for everyone, be it beginner or enthusiast photographers, landscape or wildlife photographers.
So read on to find out about the perfect mirrorless cameras:
1. Best Overall Pick: Sony a6400
If you're looking for the absolute best mirrorless camera under $1000 USD, look no further than the Sony a6400, which packs a huge punch (and manages to stay shy of the $1000 mark, even with a 16-50mm kit lens).
What makes the Sony a6400 such a great choice?
First, it's a fantastic walkaround camera. It's compact, making it a great travel option (if you're going to be walking around with a camera all day you want it to be small and light). It's also unobtrusive, which is ideal for genres such as street photography.
Second, while the sensor is APS-C, you get 24 megapixels, which is good for larger prints and (if needed) some significant crops. Low light performance is quite strong for an APS-C camera, though it fails to rival that of its full-frame competitors. You can take the ISO up into the 1000s without worrying too much about noise, though pushing it past ISO 1600 can cause significant noise.
You'll also be impressed by the Sony a6400's action capabilities. No, it's not a top-of-the-line action camera (for that, see the Sony a9, which is more impressive than the a6400 and costs far more), but it features shooting speeds using continuous AF up to 11 frames per second, along with fast autofocus and good subject tracking. You should have no problem shooting people moving at decent speeds, such as on the street or at >events. Sports photography will be a bit tougher, depending on the level of action, but the a6400 should give you some nice keepers regardless.
In terms of handling, the Sony a6400 performs well. The rear LCD is outfitted with a touchscreen, and you can lift it up and out for getting compositions that require awkward positioning. The a6400 does feature a high-quality electronic viewfinder, which is necessary for tracking movement, or for those who just prefer to shoot as they would with a DSLR.
Oh, and if you're a video shooter, then you'll love the 4K video capabilities, which shoot at up to 120 fps for some stunning videography opportunities.
Yes, the a6400 is one of the more expensive options on this list. But it manages to stay under $1000 without cutting any crucial features. And you can even grab it with a 16-50mm for around $1000–a real bargain!
The Panasonic Lumix G7 is hardly flashy, but it offers a lot for an amazing price.
Take a look at the G7 and you immediately notice a difference between it and its DSLR rivals (e.g., the Canon T7i). While the T7i is no hulking camera, the G7 is noticeably small, offering a thin body (though still with a large grip for increased stability). With a standard or wide-angle lens mounted, you'll have no problem stashing away your G7 in a backpack, handbag, or suitcase–though the lightweight G7 could also rest comfortably around your neck for hours.
The G7 also includes an electronic viewfinder, and it's a good one: large and crisp, perfect for action shooting and for crafting careful compositions. It also features an articulating touchscreen, which is helpful for shooting video (in 4K!).
While the G7 doesn't offer the fastest continuous shooting speeds out there, it does reach speeds of up to 8 frames per second when using single-shot AF, and 6 frames per second when using continuous AF. This is adequate for faster sports such as basketball and football, and pretty decent for mid-to-fast shooting such as in street or event photography. The autofocusing capabilities themselves are good; the G7 does a good job tracking moving subjects (though it does struggle to track subjects at higher continuous shooting speeds).
Image quality is good, though you may wish for a sensor that packs a few more megapixels. At just 16 MP, you'll have a hard time printing at really large sizes, though if you plan on primarily posting your photos online, this won't be a problem. Note that the Panasonic Lumix G7 is a Micro Four Thirds camera, which means it has a slightly smaller sensor than APS-C options. Therefore, the effective focal length of your lenses will be doubled, which is great for wildlife shooters but frustrating if you shoot landscapes.
Here's the bottom line:
The Panasonic Lumix G7 is a fantastic option, especially for photographers (or videographers!) on a budget.
Panasonic LUMIX G7 4K Digital Camera, with LUMIX G VARIO 14-42mm Mega O.I.S. Lens, 16 Megapixel Mirrorless Camera, 3-Inch LCD, DMC-G7KK (Black)
Professional photo and video: Performance: 16 megapixel micro four thirds sensor with no low pass filter to confidently...
4K video Capture: 4K QFHD video recording (3840 x 2160) with 3 unique 4K ultra HD video pause and save 4K photo modes...
Intuitive Controls: Easily control aperture and shutter settings with the front and rear dials while making White balance and...
High Resolution Viewfinder and LCD Display: High resolution (2,360K dot) OLED live view finder and rear touch Enabled 3 inch...
Connectivity and Ports: 3.5 millimeter external mic port, 2.5 millimeter remote port, USB 2.0 and micro HDMI Type D;...
The Canon RP is one of the only full-frame cameras on this list, and for that reason alone it's special; it's tough to find a full-frame mirrorless camera for below $1000, especially one as high-quality as this one.
The Canon RP features a full-frame, 26-megapixel sensor. The 26 megapixels are certainly enough to produce professional size prints or to do a bit of cropping if you're struggling for reach. Personally, I like to shoot full-frame for the high ISO capabilities alone, and in this area, the Canon RP doesn't disappoint. Images are practically noise-free until ISO 1600 or so, and still usable even past ISO 6400. This high-ISO performance is fantastic for anyone who shoots in low light, or indoors, or in shade (which is basically everyone at some point).
The Canon RP handles well, offering a relatively compact body with a touchscreen and an electronic viewfinder. While the viewfinder resolution isn't top of the line, it still does well. The viewfinder display is fairly large and offers a 100% view of the scene (which you'll rarely find on sub-$1000 DSLRs).
One of the Canon EOS RP's strengths is its build-quality: While the camera body is fairly light, it's equipped with a magnesium alloy body and some impressive weather sealing. You'll be able to take this camera out into some tough weather conditions without worrying, which is something required by most bird, wildlife, and landscape photographers.
In terms of action capabilities, the Canon EOS RP is a mediocre performer. The continuous shooting rate is a mere 5 frames per second, which hardly makes for a sports photography camera. But anyone who doesn't need to shoot high-speed sports shouldn't have any issues, especially because Canon's Dual Pixel autofocus is as good as always, acquiring focus quickly and efficiently.
Note that a huge advantage to the EOS RP is its lens lineup. For around $100 you can purchase a Canon mount adapter, which allows you to shoot with Canon EF and EF-S lenses. While these lenses are generally heavier than mirrorless lenses, the advantage is the stellar build quality, image quality, and prices.
The Canon EOS RP features a lot of bang for your buck, even if it's not the highest-performing full-frame DSLR out there. Sure, if you're looking to shoot sports you can undoubtedly do better, but for nature and low light photography, the Canon EOS RP is a great performer.
The Sony a6000 is hardly a new option, but it still manages to offer a lot of camera at a great price.
The a6000 is part of Sony's APS-C mirrorless lineup, which offers a combination of good action capabilities, build quality, and portability.
First, let's talk about build quality and handling:
The Sony a6000 was never meant to be a professional-level camera, yet the body feels quite solid and metal. And the camera is decently small and portable, perfect for traveling or carrying around your neck all day.
One of the key features of high-quality mirrorless cameras is the electronic viewfinder. Unfortunately, the Sony a6000 fails to impress in this area. While the electronic viewfinder isn't terrible, the display may frustrate you if you love the crispness and clarity of a DSLR optical viewfinder.
The a6000 features a 24-megapixel APS-C sensor. The 24 megapixels is certainly enough for most applications, including printing, though it's slightly smaller than the highest-resolution camera on this list (the Canon EOS RP). APS-C cameras rarely offer stellar low light capabilities, and (as expected) the a6000 is hardly a standout. But you can shoot noise-free images until around ISO 400, at which point you'll start to notice some noise when zoomed in (though images should still be usable up through ISO 1600, ISO 3200, or beyond, depending on your standards).
In terms of autofocus and shooting speeds, the Sony a6000 performs quite well. You can eke out 11 frames per second, even while tracking moving subjects. And speaking of tracking, the autofocus system includes over 200 points for impressive focus speeds (for both still and moving subjects).
In other words, if you like to shoot anything action related–including sports, wildlife, and even street photography–the Sony a6000 is an excellent choice.
Finally, it's tough to talk about the Sony a6000 without mentioning the price. While there are plenty of newer cameras on this list, you'd be hard-pressed to find such a high-quality mirrorless option at this price point, especially with such impressive action capabilities. And you don't just get the a6000 body; the camera comes with a 16-50mm lens that's small, light, and great for walkaround photography.
Sony Alpha a6000 Mirrorless Digital Camera 24.3MP SLR Camera with 3.0-Inch LCD (Black) w/16-50mm Power Zoom Lens
Advanced 24.2MP back Illuminated 35 millimeter full frame image sensor
ISO 100 25600 (expandable to 51200). Lens compatibility: Sony E mount lenses
Hybrid AF with 179 point focal plane phase detection and 25 contrast detect points
Up to 11 FPS continuous shooting. Battery Life (Still Images): Up to 360 shots. Metering type:1200-zone evaluative metering
3 inch tilting LCD with 921,000 dots. Viewfinder Type: 0.39 in type electronic viewfinder (color)
The Olympus OM-D E-M10 II is one of the cheapest cameras on this list, but you'd hardly know it from the specs. Because behind the budget price tag is a serious mirrorless camera, one that can capture incredible photos in all sorts of situations.
First things first:
The resolution on the Olympus OM-D E-M10 II is far from impressive. At just 16 megapixels, you'll be able to print fairly large, but won't have enough resolution for, say, high-quality banners. But if you can get past the low resolution, you'll want to think about the upside of such a low megapixel count: larger pixels, which makes for enhanced high-ISO capabilities.
So how does this Olympus do at high ISOs? Very, very well. Noise is managed past ISO 1600, at which point it starts to become a nuisance (but may still serve your purposes, depending). This means that you don't have to worry about shooting in low light situations; you can always crank up the ISO and grab images with a good shutter speed and exposure. Note to mention the 5-axis in-body image stabilization, which will ensure sharp shots at impressively low shutter speeds.
If you like to shoot events, and especially if you're interested in photographing wildlife or sports, you're going to need some stellar autofocus capabilities to complement the low-light performance. And the E-M10 II delivers, featuring fast autofocus (including tracking), even in low light. You won't have much trouble tracking players running, birds flying, or performers dancing, no matter the venue.
Action-oriented photographers will also appreciate the 8.5 frames per second continuous shooting speed, which is perfect for grabbing sharp photos during critical moments.
Cheaper cameras tend to offer lower build quality and subpar electronic viewfinders. Fortunately, the Olympus E-M10 is an outlier, featuring a magnesium alloy body that's both rugged and compact, as well as a clear electronic viewfinder for perfect focusing in the field. An additional useful feature is the tilting touchscreen, which increases ease of use in the field.
One thing to note is the micro four-thirds crop factor, which will double your effective focal length. Whether this is a good thing depends on your interests. For wildlife and bird photographers, a 2x focal length increase offers much-needed reach. But for landscape and interior photographers, the effect is undesirable, reducing the ability of their wide-angle lenses to really capture a scene.
All in all, the Olympus OM-D E-M10 II is a fantastic choice for photographers interested in a high-quality camera for a bargain price.
Olympus OM-D E-M10 Mark II Mirrorless Camera with 14-42mm II R Lens (Silver)
Built-in 5 axis image stabilization for sharper images
2.3 million dot OLED electronic viewfinder with 0.62X magnification
Silent mode (disables all shutter sounds)
8.5 frames per second burst shooting
Focusing points/Focusing points selection mode 81 area multiple AF (Contrast detection AF), 37 area multiple AF (Phase...
How to Choose the Best Mirrorless Cameras Under $1000: Conclusion
By now, you should have a sense of the best mirrorless camera under $1000.
And you should hopefully know which camera is perfect for your needs!
So get your camera, get out, and start doing some photography. You'll be capturing gorgeous photos in no time at all.
What is the best mirrorless camera under $1000?
The best mirrorless camera under $1000 is the Sony a6400. This camera offers great resolution (24 megapixels), as well as fantastic autofocus capabilities and continuous shooting speeds, making it a great action photography option. It's also light and portable, so street and travel photographers won't be disappointed, and its high-ISO capabilities are quite impressive. It's a wonderful sub-$1000 mirrorless camera for anyone looking to get into the interchangeable lens arena.
What is the best budget mirrorless camera under $1000?
The best budget mirrorless camera under $1000 is the Panasonic Lumix G7. While it's not as flashy as the Sony a6400, it features fast continuous shooting (up to 8 fps), a portable body, and 4K video. The main drawback to the Panasonic Lumix G7 is its resolution (i.e., 16 megapixels). But the other features (as well as the price) make up for it.
Are there high-quality mirrorless cameras under $1000?
Absolutely, there are great mirrorless cameras for under $1000. You have the option of choosing from the latest generation of entry-level mirrorless bodies, or you can look back at some of the old (but still good) mirrorless options. For just under $1000, you can even grab a brand-new full-frame Canon EOS RP, which is a very impressive camera for the price.
What is the best full-frame mirrorless camera under $1000?
The best full-frame mirrorless camera under $1000 is the Canon EOS RP, which features a high-resolution sensor, fast autofocus capabilities, and beautiful low-light shooting. Plus, the EOS RP offers excellent build quality, with a magnesium alloy body and decent weather sealing. What's not to like about this amazing full-frame option?
What is the best APS-C mirrorless camera under $1000?
The best APS-C mirrorless camera under $1000 is the Sony a6400. The camera features great autofocus, impressive continuous shooting speeds, and a high-resolution sensor. If you want a great APS-C camera for a great price, the Sony a6400 is the way to go.
---
As an Amazon Associate, we earn from qualifying purchases. Certain content was provided "as is" from Amazon daily and is subject to change or removal at any time.